When fall settles into the Pacific Northwest you know it is time to find a few things to do in Seattle with kids. We all may be basking in the sun right now, but all too soon temperature will start to drop and the sun will go behind its perpetual cloud and settle into winter gloom. With it will come chilly mornings, a little rain (maybe a lot), and bored minds and bodies that need to be stimulated.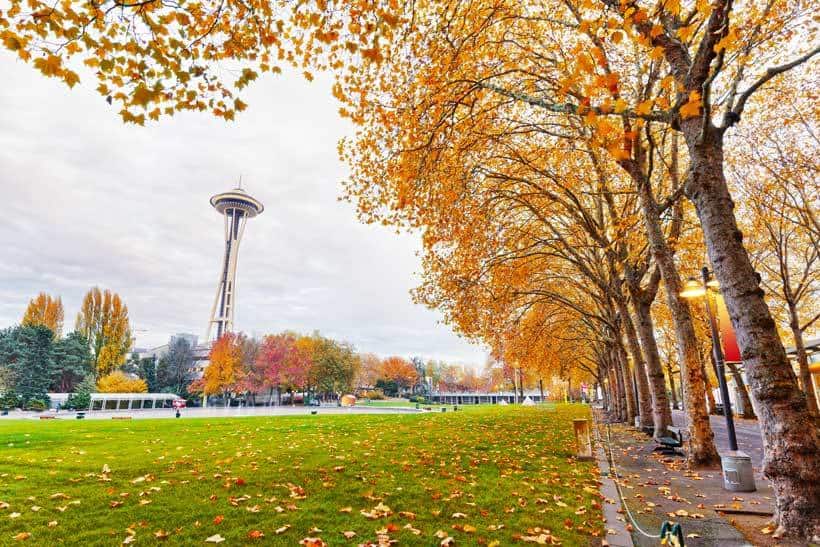 Why not head out the door and explore a little of what the Emerald City has to offer? There is no end to things to do in Seattle with kids, or even without them. Take a day trip out to a neighboring town. Explore the Seattle neighborhood you have always meant to check out but just never got around to. Sample a few new Seattle restaurants and eat your weight in chocolate on a factory tour.
Whatever you do make sure to have fun and choose an Seattle activity that will keep your mind occupied as well as your little one.
Need a little help getting started? Here is a list of some of our favorite things to do in Seattle and a few more that we will be checking out once the weather turns cold.
Gorgeous Seattle Gardens
Bask in the beauty of Kubota Garden as it transitions from summer to fall.
Discover sea life and an enchanted forest at the Chihuly Museum and Garden.
Pop in to say "hi" to the snow leopards at the Woodland Park Zoo.
Say hello, but don't feed the koi at the Japanese Garden (Arboretum).
Watch the colors change at the Washington Arboretum.
Take a nature hike in Seward Park.
Fly a kite in Gasworks Park.
Breath in a little bit of summer at the Volunteer Park Conservatory.

Seattle Eating
Eat your way through the International District.
Wander into Theo's Chocolate for a little tasting tour.
Explore the Seattle shops and Seattle restaurants of the Ballard neighborhood.
Take a ride on the Pike Place Market pig before tasting the best chocolate chip cookie on the planet at DeLaurenti's.
Snuggle up with a latte or hot chocolate at any one of the hundreds of coffee shops around the city.
Pick up some fresh apple cider and donuts from Fall City Farms after grabbing the best pumpkin possible.

Seattle Museums
Get one-on-one with butterflies at the Pacific Science Center and the city's industrial history at MOHAI.
Let your inner child loose at the Imagine Children's Museum in Everett.
Enjoy free entry at Seattle Art Museum on the 1st Thursday of the month.
Feel like a lost child in a land of giants at the Olympic Sculpture Park (free!)
Settle in for story hour or just ride the escalators at Seattle Central Library.

Day Trips
Take in the rushing waters of Snoqualmie Falls.
Hike down into Deception Pass to skip a few stones.
Wander through Mount Rainier.
Seattle Planning Guide
Hotels in Seattle
Inn at the Market: Top rated hotel right by iconic Pike Place Market. Free Wi-Fi, breakfast available.
The Maxwell Hotel: Free Wi-Fi, bicycle rentals available, pool, pet-friendly
The State Hotel: Family friendly (children activities on site), pet-friendly, free Wi-Fi
Looking for more? Search for a great deal on Expedia.com!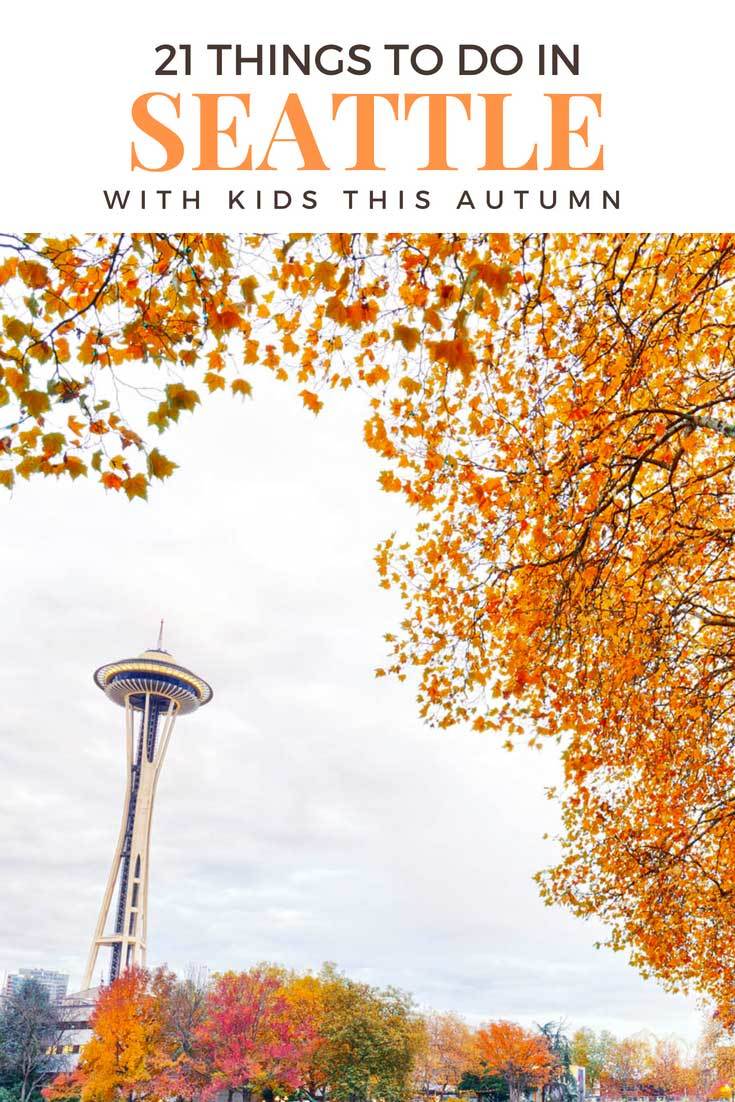 Seattle Skyline via ShutterStock.com