Over the last few decades we have seen a huge rise in the number of "budget airlines." While we all know the golden standards of air travel, more and more smaller and less bloated airlines are popping up all over the world. They are offering cheap flights, zero seat assignments, and a streamlined, pay-per-service business model.
While it is easy to save money flying with these low-cost carriers, the old saying that "you get what you pay for" still rings true. As an online travel company, JustFly has seen and heard every angle when it comes to working with budget airlines and the sometimes-bizarre means they have of adding extra charges. What do you need to keep an eye out for when booking with these companies? We found out.
The Complicated Case Of Carry-Ons
So, you booked your ticket with a budget carrier. Maybe you are on long haul flights or have connecting flights. This is not a shocker as even big carriers charge for checked and carry-on bags, but what may surprise you is the depth in which the charges have evolved with some budget carriers. So, here are the basics when you want to use overhead bin space:
Carrying a bag? That's a charge.
Have you weighed it? Many budget carriers actually charge you for the weight of the bag despite the fact that it's a carry-on.
Have you informed the airline in advance you are bringing a carry-on? That's an extra charge.
Before you know it, you may be paying up to $80 to carry your own bag onto the aircraft. Remember, those budget airline fees really add up!
Traveling With Children
While the smart move is to simply buy a seat for your small child (it will make the ride far more comfortable for your baby or young one), many have chosen and will continue to choose to sit with their child as it can be much, much cheaper.
Ha! Not so fast if you are flying with children on a budget airline. They are known to charge you something akin to a "lap fee" that will see you paying a fixed rate per child if you choose to bring them along and share a seat with them.
In-Flight Basics
While many airlines offer you a free drink or meal, budget airlines seldom do. This is not unexpected. There are other little things that may surprise you. Blankets and pillows come with a fee. Choosing your seat will cost you. Don't even try to get extra legroom or a seat in the front. Those are extra premium options, or non-existent.
Even the method you choose to pay for your ticket when you book a flight come with extra fees. Flight Wi-fi will cost you, so maybe take a little break from work and streaming movies. One thing many discount airlines do offer these days is free entertainment, as long as you use your Smartphone.
Pro Tips
Some obvious tips from JustFly include packing light if you aren't going on a long trip, planning ahead by bringing a pillow or blanket with you, and being 100% prepared for your flight.
What does this mean? Make sure you let the airline know in advance if you are checking baggage or carrying on a bag. Paying in advance can save you on baggage fees.
Print your domestic flight boarding passes. International flights might not always allow you to use mobile passes or to print your boarding pass without a passport check. Why print your boarding pass? Because guess what, that's a fee airlines charge for too.
Keith Holland is the Community Manager for Montreal's Momentum Travel Group and is a graduate of Humber College's Journalism Program. This post is part of a paid partnership with JustFly.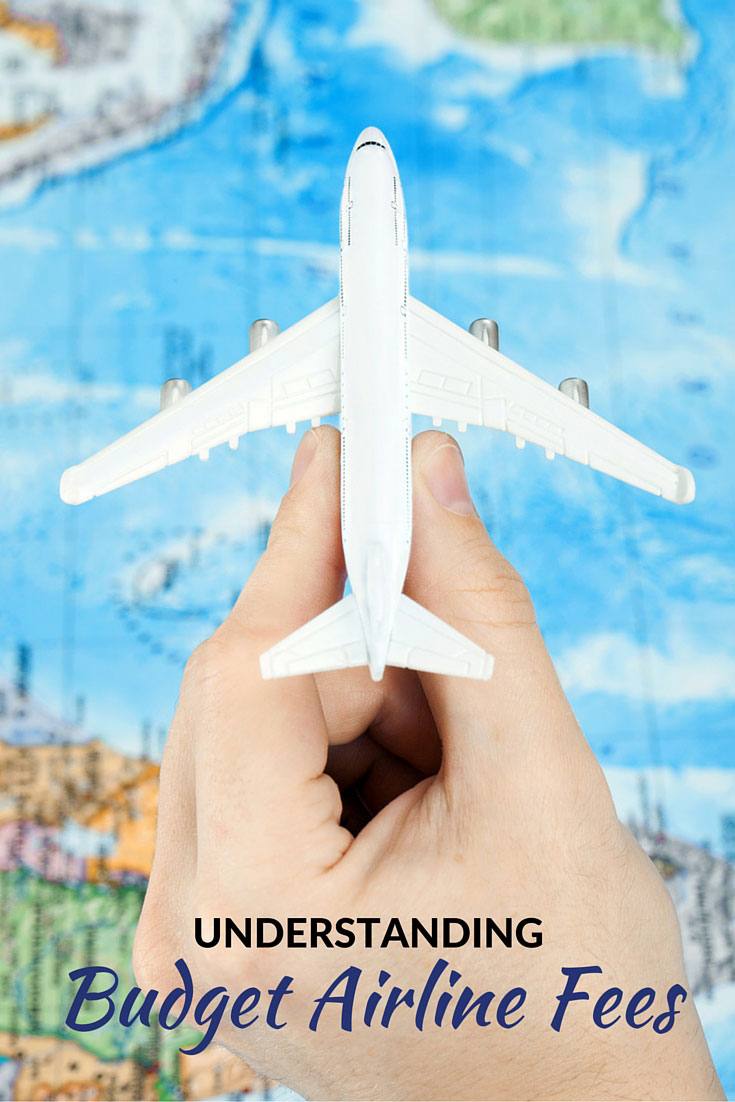 Vertical toy aircraft in hand and toy plane in hand via ShutterStock.com