If you are an active parent ready to bring your kids on your travel adventures, you have come to the right place. We don't believe parenting means giving up your passions, especially when you travel. Here you will find inspiration to get you out the door while keeping your sanity. We bring you restaurant recommendations, favorite shops, hotel reviews, packing lists, plus activities, cultural events and more that everyone in the family (not just the kids!) will enjoy. Thanks for joining us and don't be a stranger.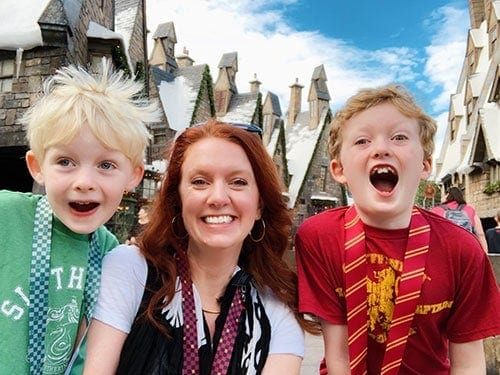 Walking On Travels is your resource for all things travel, food, culture, adventure, and family.
If you've ever stopped short of booking your dream vacation because you were afraid of jetlag, because you thought your kids would be too difficult on the plane, because you worried that your kids wouldn't have fun … Walking On Travels is here to show you how to tackle the scary stuff so you can enjoy the best parts about traveling with your little people – Adventure, Growth, Education, Fun. Amazing memories.
We'll also take you on our adventures as we feed our own travel bug and show you how we handled the ups and downs of exploring the world with children.
At Walking On Travels, you'll find:
Travel Tips:
Jet lag
Juggling car seats and strollers
Breastfeeding on the go
Exciting Destinations:
Gear reviews:
Travel technology
Packing aids
We'll teach you how to
Find deals
Plan your entire trip from saving money to creating itineraries for the whole family.
We'll give you the confidence you need to get out and take that vacation, whether it's a half an hour or half a world away. You can do this! You can walk the road of exploration with your kids; you can show them what lies beyond their backyard. Let Walking On Travels show you how.
Happy trails and keep Walking On …
At Walking On Travels we practice what we preach. We regularly get our kids out exploring the world, whether it is a local restaurant, farmers market and art festival, or a city fair across the globe just waiting for its secrets to be found.
We have worked with some of the top brands in the industry and are proud to be one of the top 10 10Best.com family blogs of the year.
Every adventure has a beginning. Walking On Travels started in 2011 after Keryn brought her eldest son to China on a business trip. Her friends asked her how she did it, but even more important, they asked her WHY she brought him. In her mind, Keryn thought this was a silly question. Her flights and hotel were paid for. Her son was an easy carry on. Why shouldn't he go? Finally she sat down to tell her story to her friends and family on Walking On Travels, and over the years that story has grown into something so much more. Walking On Travels has grown to include multiple contributors and partnerships, along with sister site Walking On Mom and a business Walking On Media to bring them into the future of how content is being produced. But that's getting ahead of things. This is a tale about how it all started.
The short and sweet. Traveling with a child is impossible. At least that's what everyone told me – a travel junkie – when I was pregnant with my son Dek in 2008. As a full-time mother and full-time production manager, I would never have the time or energy, they said, to keep up with these trips.
I tried day and night to make it work. But in a way, those nay-sayers were right. Not that traveling with my son was too complicated to attempt, but it was time for a change. It was my full-time job that had to go. It interfered with my travel time, and more importantly, the way I wanted to raise my son. I had to move on.
Try something new. In a frightening move for someone who has worked since the age of 16, I decided to forgo my corporate career to focus on my family and my passion, travel.
Welcome to Walking on Travels, the blog about traveling with little ones, and why, although challenging and sometimes hair-pulling, exploring with your children is always worth it.
A little more about me. I have heard every excuse and every warning about how difficult it would be to travel with a baby. It's too expensive, too exhausting or not worth the effort. But the minute that pee stick revealed its pink plus-sign, I vowed to continue my husband's and my routine of international wandering. We like to leave the country at least once a year or more when we are lucky.
So far I've held true to my promise. My oldest son was born in late 2009. We took 5 trips and visited 4 countries (Hong Kong and Macau count, right?) in just under a year. My son had 5+ stamps in his passport before he was two.
A lot of that travel was thanks to my job. Though my background is in photography and journalism, those careers have been somewhat dormant over the years. Instead I followed an unexpected, but rewarding, path as a production manager with a book publishing company. It allowed me to use all the organizational and analytical skills my brain yearns for. But it sometimes left the creative side of me a little dead.
The job kept me hopping, working more than 40-hour a week, taking calls at all times of the day and night with clients and printers across the globe. After having my son, my days became even more hectic. But I still yearned for a creative outlet. So I reached back to my journalism training and began writing. More accurately, I launched this website in March 2011. It has evolved from a quick place to jot down travel memories to an outlet for tips and tricks I have picked up as I travel with my now two boys who have been traveling since they were seven weeks old.
Pushing past perfection. I am in no way a perfect mother (far from it), and I certainly don't have all of the answers. I am honest with my struggles and triumphs. It's good for others to know that life isn't perfect and you'll see my foibles throughout this blog. We are all just trying to figure out how to be the best parents as we go along. It's good for parents traveling with little people to see that we all have ups and downs: good flights, bad flights, good hotels, bad hotels, happy babies, screaming babies. The list goes on and on as do the number of tips out there.
Traveling with babies is like raising babies. There are a million people who will tell you what to do, what not to do. You'll try things. Some will work. Some will hilariously (after time and shock has settled) blow up in your face. You will, like me, question your sanity.
This site isn't about giving parents fool-proof ways to pack up their pint-sized travelers. My goal for Walking on Travels is to provide one more resource for parents who hope to continue their dream of traveling post baby, to encourage them to look past the fears and the negative input and book those tickets. It can be done and it will create life-long memories you will cherish.
If you have any questions or comments, please feel free to Contact Me.
2012 UPDATE: Since starting the site back in 2011, I had another little boy in 2012 join our travels. He was on a plane at seven weeks old and we haven't looked back. We've been to Europe several times, across the USA (including a 2-week road trip as we moved from the West Coast to the East Coast in late 2014), down to Mexico, Central America and the Caribbean. His big brother Dek is thrilled to have a travel companion, and we can't wait to see where we go next.
WALKING ON TRAVELS: KEEP TRAVELING, KEEP MOVING FORWARD;
TAKE YOUR KIDS WALKING ON LIFE'S PATH TO ADVENTURE