I ventured across the Atlantic with a 5 month old and a 3 year old for a 5- week European adventure. Without another adult to help me.
I was not crazy. I was determined. I wanted to visit a few friends and get back on the continent. Bringing the boys was never a question. Where I go, they go.
The only question was how would I carry all of our bags, a toddler and an infant by myself from place to place? It wasn't easy, but with careful planning, something I am not known for, I managed to pack more than enough shoes for myself (kids don't need shoes right?), and what I needed for the kids in one suitcase, a backpack, Dek's kid backpack, and my purse.
Carry On with Kids
Backpack
Cameras and computer gear went into the backpack along with a change of clothes for everyone, and Kindles for Dek and I. Everything was well padded so if I bumped into a wall, a fellow traveler slammed their roller board suitcase into my backpack, or I had to cram it under my feet I knew my beloved electronics were protected.
Purse
All of the baby stuff, travel information, and most of our snacks went into my purse. The zipper broke at the airport before we even took off which made it all the more exciting, but it was just another excuse to buy a new bag in Europe.
Child Backpack
Dek is allowed one small bag of toy cars and planes to put in his backpack whenever we travel. I threw a few small toys into his pack for Ty, plus all of the bedtime lovies and the back ups. The treasured blankies/lovies that the boys can't sleep without are never checked. Ever.
Stroller
I opted to bring our cheap umbrella stroller. It folded up small, I could open it with my foot, steer it one handed, and it had proven its worth through numerous countries. If it broke and I had to toss it I just didn't care.
The only problem was that the stroller didn't recline, which would have been very nice for Ty to nap in, and saved my back a lot of pain carrying him for hours each day.
A MacLaren umbrella stroller that folds up would have been a better option.
Baby Carrier
Ty started and ended his European adventure in my Ergobaby Baby Carrier. I was able to walk through security with him, get him to sleep on the plane and while exploring architectural ruins, and keep my two hands free to deal with luggage and hold Dek's hand as we traveled.
Checked Bag with Kids
Suitcase
1 medium-sized, soft-shell suitcase was packed to the brim with shoes, toiletries, and clothing for the 3 of us. We would be in Switzerland and London, which was colder, and Italy, which would be warmer.
The key would be light layers plus a jacket for each of us.
Clothing
Everyone had 7 days worth of clothing. Tops were split between long sleeve and shorts sleeve so we could layer. I had three cardigans and a sweatshirt that I could mix and match with the light long-sleeved shirts and t-shirts I had packed.
Each kid had two hooded sweatshirts they could use as jackets.
The logic around the 7 days was that I knew we could do laundry at least once a week, maybe a little more than that. On a great week the kids would only use one outfit per day. If they got wet, muddy, or food splattered down the front I would still have something else to put them in.
If I got to the 5th or 6th day with no new clothes I could always mix and match what was clean enough in the laundry bag.
Shoes
The kids each had 2 pairs of shoes. Half way through the trip I wasn't sure I needed to bring 2 for Dek until he had a bit of accident (too much fun, too little time to make it to the toilet) necessitating the need for a new pair of shoes so he could go back out and play.
Being the aspiring fashionista that I am (ha!) I brought 3 pairs of shoes: 1 pair of slip on flats, 1 pair of Josef Seibel sneakers, and 1 pair of boots.
Toiletries
I really tried not to pack the kitchen sink. It was hard. I just never want to take time out of having fun to run to the store.
It is true that you can buy shampoo, conditioner, and even a bar of soap while traveling in Europe (shocking that the rest of the world likes to be clean too I know!). I was even able to find Pantene shampoo for my hair.
I packed a travel size of conditioner and shampoo for the times we would not be at a friend's house, or when I knew that we would have a separate bathroom from them.
Outside of that my bag was filled with lotion, make-up, razors, baby nail clipper, medicine for the whole family, and a lot of other stuff I never ended up needing, but I was convinced I just HAD to have it with us.
Lesson learned. Less means more room to shop.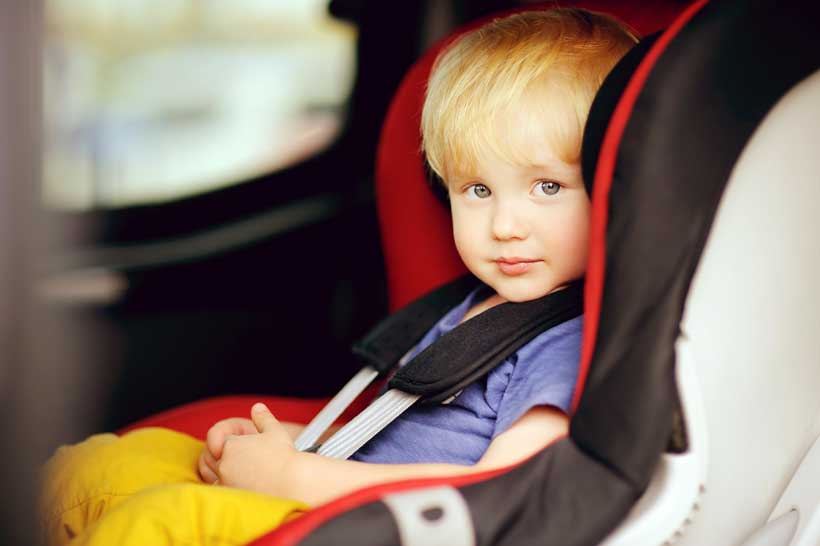 What to Leave Behind when Traveling with Kids
Car Seats
Leaving behind our car seats was a tricky decision. We would be flying and taking the train to get from each destination on our trip. I was not planning on driving in Switzerland, but when we did decide to do a day trip into the Swiss Alps my friend was able to borrow an extra car seat. In northern Italy my friend had enough car seats for my 2 kid and hers.
It was Sicily that had me questioning whether I should bring my car seats or have Mike fly out with them when he met us half way through our trip.
I had heard the horror stories from other travelers about damaged or inadequate car seats from rental agencies. In the end we did decide to leave them behind. For the 6 days out of our 31-day trip to Europe, it just wasn't worth the hassle.
The real clincher was that I had no idea how I would carry 2 kids, 2 car seats, a back pack, stroller, purse, and suitcase through the first half of our trip. Our worse case scenario was we would buy 2 car seats when we got to Sicily if necessary. Thankfully it did not come to that.
What I Should Have Left Behind
Black Flats
My flats gave me blisters so I rarely wore them. My boots and sneakers were perfect for looking cute and exploring without hurting my feet.
One button down shirt
The shirt was new and wrinkled much more easily than I anticipated. I never wore it. Never, ever pack anything that has to be treated gently or ironed. It's a waste of time and space.
What I should have packed when traveling with kids
Butterfly Bandages
Dek took a tumble while we were in Tuscany. Regular bandages worked OK, but having a butterfly bandage on hand would have made life a lot easier. I was incredibly thankful that I had started carrying a small first aid kit after another fall the month before at the Big Four Ice Caves.
And there you have it. Packing for 5 weeks in Europe is not rocket science. It isn't even much different from any other trip you take. You just need to remember that less is always more; you can buy most things once you arrive, especially in Western Europe, and you don't need an outfit for every occasion.
H&M (a cheap clothing store found across the globe) is around every corner for that random event you never knew you would be attending. They will appreciate your business I'm sure.
Pin it and Start Packing!
Let us help you book your trip
Book your flight
One of our favorite ways to find cheap airfare is with Scott's Cheap Flights. Sign up for alerts on flights departing from the airport(s) of your choice. SCF Members have found roundtrip flights to Europe for as low as $100. If you need to book a scheduled trip in advance, we recommend Skyscanner for finding affordable flights around the dates you desire.
Book your accommodation
Our favorite accommodation booking site are VRBO for vacation rentals and Booking.com for hotels. The latter consistently offers the best rates for accommodation around the globe.
Book your rental car
Hit the open road with Rentalcars.com. Search from over 60,000 locations worldwide for the perfect vehicle to take you on your next adventure.
Be prepared for anything with travel insurance
You never know when you'll miss a flight, become too sick to travel, or have to deal with theft. Thankfully, the right travel insurance plan will have your back in these tumultuous scenarios. Our favorite provider is Allianz Travel Insurance. We rarely leave home without them.
Stay connected wherever you are
One of our favorite ways to stay connected while we travel is with Skyroam global WiFi hotspot. Whether you're uploading Instagram photos, using navigation on your phone, or working on your laptop from the road, Skyroam has you covered. Use code WALKINGONTRAVELS to save 10% off your hotspot rental.