Oh thrift stores, I love you so. Consignment shops, vintage clothing boutiques and even online thrift stores are my vice for sure.
I get two and a half hours of free time four mornings a week while my twins are at preschool. So far this year, most of that time has been spent in thrift stores, AKA, my happy place.
Once I became a mom, I started shopping at every kids consignment store that I could find.
Why Thift Shopping?
From there, I began checking out the local thrift stores and I was hooked. I swear there must be people who buy new things and then donate them immediately.
So many products either look new or still have the tags on (hello fast fashion, am I right?).
At this point, I rarely buy clothes for my three boys in stores other than thrift stores. Young kids are so hard on clothes, there's no need to spend much money on them.
Heck, my boys still even look like adorable models from time to time, in a fresh (to them) pair of jeans I just picked up.
Second-Hand Store Holiday Shopping
In light of the approaching holiday season, I've recently started collecting stocking stuffers, birthday and Christmas gifts. I always have a mental list of what to look for in the thrift stores that I hit on a regular basis.
Not only is thrift shopping fun, but you can really snag a variety of wonderful items for a fraction of the cost!
So, stop turning your nose up at Goodwill and Salvation Army stores– second hand shopping is great for your budget as well as the environment since you are giving each item longer wear, and reusing what has already been made.
HOW TO SHOP A THRIFT STORE LIKE A PRO
Kids Clothing
Clothes, shoes, and winter gear for the boys
Why do they grow so dang fast?! If I see a good pair of snow boots, soccer cleats, a winter coat, or a ski bib, I grab those even if they're a size or two big. Sooner or later we are definitely going to need them.
Pro Tip: Seasonal items disappear quickly, so buy them while the gettins' good! The best time is usually right when the season is changing. Don't wait for the first snow or you'll end up at Target paying full price.
TOYS, BOOKS AND MORE
Board games, puzzles
Some of the games look rough around the edges, but I have found Melissa and Doug puzzles and many games still in shrink wrap for around $2.
Those types of items are perfect to grab for birthday presents for friends or for your own kids' birthdays, Christmas gifts, or rainy day surprises. Even if they have been used, many of them are still in gift giving shape. Just be sure to open them up to verify that all of the pieces are there.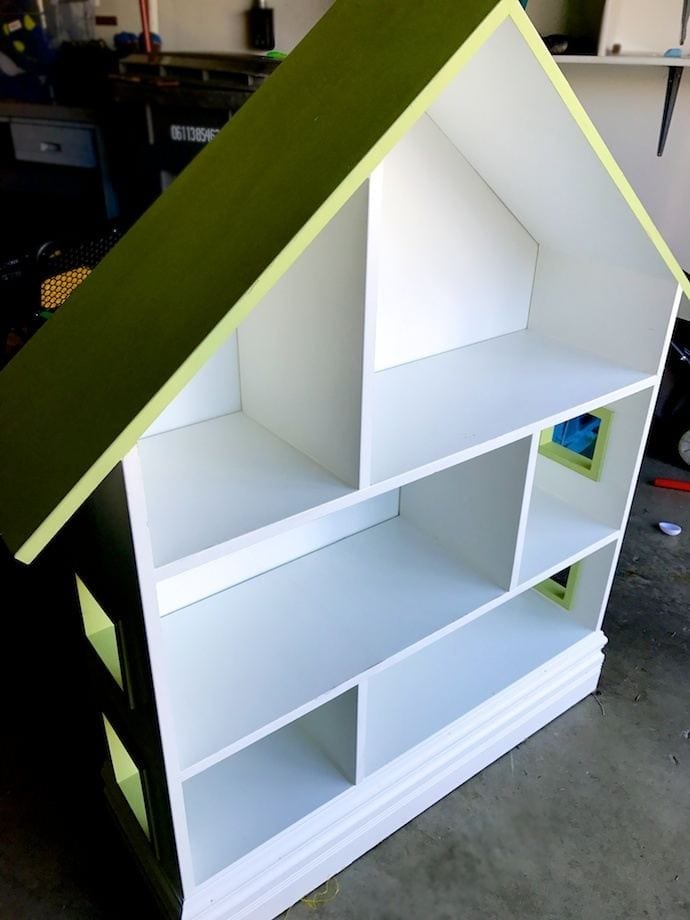 Kids books
My oldest just turned 8 and thank goodness he loves to read. I now check the chapter books for him every time I go to the thrift store. I found a favorite hardback book last week for less than $2 and wrapped it up for his birthday. The book was in perfect condition.
Craft Supplies
Markers, crayons, paper, coloring books, straws, popsicle sticks, craft kits, paint, beads… you name it! A fun gift of craft supplies can easily be built here.
Toys
Some thrift stores will group small items, bag them and sell them together for one price. This is a good way to grab a group of My Little Ponies, Transformers, Hot Wheels, or baby toys.
One of my favorite finds has been doll house furniture and a wooden doll house/book shelf that I "flipped" for two of my favorite little girls for their birthday. I also bought a train table for $14.00.
Pro Tip: The regular toy sections can be hit or miss at thrift stores. Consignment stores are usually a better option for toys and safe baby gear.
THRIFT STORES FOR THE GROWN-UPS
Books, books, books
There are so many books to be found, including a mother load of parenting books. Grab a couple of your favorites for the new mom in your life. Check thrift stores first for fiction books too.
Workout clothes for myself and my husband
My best advise and it applies for any thrifted clothes, give them a sniff before you buy. Workout and sports gear can get funky and the smell won't wash out folks.
I've tried bleach and everything else in the past. Oh, and for the love of bicycle shorts, do NOT buy undergarments at a thrift store. We have to draw the line somewhere, so please no sniffing at Goodwill! 😉
Winter gear, t-shirts and jeans
I have a London Fog coat that I found for $15 and several of my friends check on a regular basis for name brand jeans.
Pro sports jerseys and shirts
There is typically a good selection of pro sports clothing for the whole family, in fact I just wrapped a Seahawks sweatshirt as another birthday present for my son!
Shopping FOR THE HOUSE
Small furniture items
Always check here first for things like side tables, book shelves, and stools. Lamps are a pretty regular item as well. With the exception of the bed, I just furnished our entire guest room with thrift store findings.
Curtains
I've seen many beautiful curtains in thrift stores. The good news is that they seem to be donated in sets of two panels. Check out these Star Wars curtains for just $4.99!
Kitchen gear
Stores typically carry metal utensils, cookie sheets, ceramic baking dishes, glassware, mason jars, and holiday serving dishes. I've bought funnels, small metal pots, spoons, whisks, and ice cream scoops for the kids to play with in the dirt and water over the summer.
Organization
Folks, buy your baskets at thrift shops! My husband hates baskets, but he loves me so I still buy baskets. This is also where I buy plastic hangers and containers.
Picture frames
I see like-new frames all the time. We all know grandparents just want photos of their amazing offspring for Christmas. Have them printed from your phone at a pharmacy and throw them in thrifted frames for Christmas presents.
Occasionally, you'll come across something fun like this ceramic popcorn bowl that I found for $3.99. My friend Julie suggested filling it with snacks and movie tickets to donate to the school for their yearly auction night. I love that idea!
For the Pets
Pet food storage containers
I bought containers on casters for dog and cat food. The one I found most recently was $3.99 in excellent condition.
Crates and carriers
Our dog could escape from her metal crate so I found a large plastic one for $19.99 at the thrift store after pricing them earlier in the week at a pet store chain for $99. I see these large and small on a regular basis.
More Pet Items
Food bowls
Used tennis balls
For Entertaining
Glassware, serving dishes and trays for days
There are whole sets of dishes or plenty to mix and match. Check for a separate seasonal section.
Tablecloths
The key to successful thrift shopping is to go often and be patient. Items come and go quickly. Some stores even have rewards programs, punch cards and regular sales. Get on their email list to catch those sales.
Don't forget to give back!
When the kids have once again outgrown everything, donate it to someone else in need or to the same store you bought it.
Once they get bored with certain games, puzzles, books and toys, donate those too. It all comes full circle!
When my oldest was a toddler, we used to have a turtle night light that projected stars onto the ceiling. It finally died. I found one this week identical to the one we had. It powered on in the store, but not super bright.
I bought it for around $2.99, changed the batteries and voila! Now the little boys want the door shut at bedtime – winning!
Rack of clothing, market shop via Shutterstock.com
Pin it and Start planning!