We all want to take great photos when we are on vacation. Whether you are a pro photographer or new to family photography, getting the best cameras for you and your trip is essential. Most important of all, you want to make sure you know how to use your gear.
As our kids grow, we want to capture every precious moment. Sometimes we might hire a professional family photographer. We love grabbing Flytographer in those moments when we want everyone in the picture. As the mom, I'm the one taking all of the photos of the family. It is truly a blessing and a curse.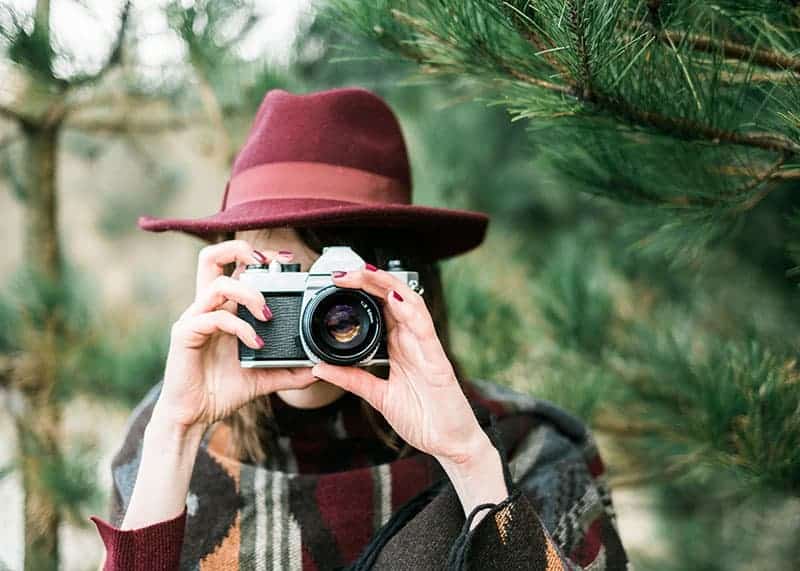 Best Camera Gear for Family and Travel
When I am behind the camera, I have a plethora of gear I love to pack up. If you have a family photographer in your crew, here are a few of my favorites you can add to their wish list or your own. Heck, even if they don't consider themselves a photographer, don't have kids or just want to do some travel photography, they will love what is on this list.
Why? Because on some level, we're all photographers. There is something for the professionals, enthusiasts, and the "I just want to take a nice picture of my kids" level. But first, let's dive into a few basics.
Family Photography Basics
The most important thing to remember before you buy a camera, is to pick one that you know how to use or are willing to learn how to use. There are plenty of YouTube videos out there to teach you basic photography skills. However, you need to feel comfortable so that your family feels comfortable when they are in front of the camera.
Once you have your camera, don't feel pressured to take a formal family portrait to get a great family photo. Using natural light, you have the ability to capture the true spirit of your kids as they run and play.
Grab a camera, like the Sony a7rIII with high-burst mode capability, so you don't miss a second refocusing as your kids leap into the air. Let the camera do that work for you. Your job is to simply keep up with the kids as they scramble over rocks discovering the world around them.
Our Favororite dSLR Cameras
Canon Mark IV
Full frame and one of the best color systems on the market is why we continually turn to Canon for all of our SLR needs. I've been a Canon user for over 15 years now, and haven't looked back. The Canon Mark system is the company's pro camera line. As it continues to evolve, so does the quality.
There are so many bells and whistles for pros to take advantage of, many I haven't even discovered yet! Be warned: this is not a starter camera for new photographers. This is for the pros and professional amateurs ready to invest.
Grab the best price right now.
Favorite Canon lenses to buy first
Nikon D750
Nikon and Canon users have a long time rivalry, and that's OK. We don't discriminate around here, which is why we had a Nikon friend tell us why she is a die-hard Nikon fan.
A full-frame Nikon, complete with full HD and tilting LCD screen capability, this DSLR has all the bells and whistles at a lower price point than some of Nikon's other full-frame DSLRs. A few of her favorite lenses to use with the Nikon D750 include:
Best Mirrorless Cameras
Sony a7rIII mirrorless
For those who want a lighter, but more powerful mirrorless camera that is comparable to their dSLR, you go for the Sony a7rIII. The body packs up small, but the lenses will add weight to your pack. I love that I can sync this camera to my phone, grabbing images to post directly onto social media while I'm traveling, or send proofs to clients for approval.
The camera is also much faster than others I own, and many on the market, which is why a lot of sports photographers prefer the Sony a7rIII. Shooting in burst I can finally keep up with my kids, the focus point switching over instantly as they race through the terrain, up cliffs and into the ocean wherever we are in the world.
This is definitely a camera that can grow with you. Simply start in auto mode while you learn and work your way up to manual mode. In no time you will be playing with ISO, depth of field and shutter speeds.
Grab our favorite mirrorless for the best price HERE
Favorite Sony G-series lenses
Before you freak out about lens prices, remember, the lens is one of the most important parts of your camera and can be the difference between a good family photo and an award winning, blow your mind photo. The price of your "glass" is worth it. We only use the G-series lenses on the Sony a7rIII full-frame mirrorless camera. Anything else, we might as well drop back down to the a6500 (see below).
16mm-35mm: wide-angle for landscape shops.
35mm-70mm: great for everyday photos.
100-400mm: perfect for animal encounters, portraits and getting those far away shots.
Sony a6500 Mirrorless
Anyone who has ever used an SLR or dSLR camera knows how HEAVY they can get when you are wandering around a city, theme park or new country, and traveling with kids. Mirrorless cameras weigh a whole lot less, and the images have come a long way.
While the prices can still rival that of dSLR cameras, Sony has a midrange line that takes great photos, and most importantly, can keep up with our kids. No more blurred action shots for this mama! The Sony a6500 Mirrorless has an easy to use touchscreen, and while we prefer to shoot in manual, we won't judge you when you throw it into automatic to hit the ground running.
Check for the best price here.
DJI Mavic Air
Jealousy can spurn the best gift ideas, right? That's why we grabbed a drone this past year. If you aren't ready to go pro, but you want a step up from the amateur level, the DJI Mavic Air is the drone for you. This compact little dude is easy to pack, takes great photos plus 4K video, and can fly for up 21 minutes. We bought ours in bright red. This way if it gets lost in a field or in the trees, it will be a bit easier to spot than a solid black drone.
Do be aware that there are a lot of places you can NOT fly a drone. Make sure you can fly your drone in enough places before you invest in this piece. Although, it still is a really fun toy to fly. Not going to lie.
Check for the best price here.
Camera Accessories
Tripod Selfie Stick
The ultimate selfie stick. It extends, it has a tripod, a wireless remote, and 360 turning functionality – need we say more? Your selfie game will be seriously on point with this item.
But in all seriousness, if the selfie stick is not for you, we use this more as a mini tripod to get family photos than anything else. We also do a lot of video with this little guy. The kids love it and you will always find it in my purse for those impromptu family photo moments.
You just never know when you will want a group shot that isn't you holding the camera out in front of you. Just set up the tripod with your phone on it, grab the bluetooth clicker and walk to where you want the whole crew to smile and say "Hey!"
Double camera sling
For photographers of all levels, this camera sling can be used as a double or single camera sling. Easy access for removing or switching between the various cameras and configurations means your hands are free to do a lot more during your photo shoots and travels. Practical for travel, professionals, newborn and family photography, and most importantly, when you are wrangling the kids.
LED Circle Light Ring
Sometimes you just need to light your face, your food or your family. This little circle light does just that. Yes, you could call it a selfie light, but we prefer to call it a personal ring light, which is actually what it does. Stick it on your phone or hold it out over your camera to get light in just the right spot. It's up to you. Just remember to pack up extra batteries.
Tripods
We still carry a tripod on most trips, especially for those slow shutter shots, capturing the Northern Lights and night photos. I've been using the Manfrotto Compact Light tripod for a few years, but their new Compact Action tripod makes shooting on the go just a little bit easier. It may be time for an upgrade. Best of all, the price and weight isn't that much different from the Compact Light!
DJI Gimbal
Love to shoot video but making your friends car sick with all that movement? We were too, which is when we got a DJI Osmo 3 Gimbal. It made a huge difference in our lives and the lives of our friends and families who wanted to watch our videos. Even better, the price point is lower than ever.
Check out the best price on a gimbal HERE.
DJI Pocket: my secret Weapon
For those who don't want the big, bulky gimbal, you get the DJI Pocket. I love, love, love this little gadget. It literally fits in an eye glass case, which is where I have mine for a little extra protection.
What does it do? The DJI Pocket can shoot video (up to 4K) and stills, timelapse, panos and even make little movies right in the device.
You can also hook it up to your phone so you have a larger screen and functionality. This little camera has saved me tons of space and weight in my camera bag and shoots beautiful video. I haven't even fully dug into all of the bells and whistles it has in store for me yet.
Printing and Framing
Framebridge
Modern framing for the masses. Whether you're looking for frame art or pictures from the latest holiday shoot, Framebridge does it all. The entire process can be completed online and for a reasonable price when compared to traditional framing shops. Choose from a variety of frames, mates, and price points for a custom framing experience. Watch out for sales too. There are always discount codes and mega sales going on.
CanvasPop
Looking to finally print that amazing beach sunset you captured last summer on vacation? CanvasPop creates a number of different print products, including stunning canvas prints, starting at $30. They also create photo magnets, triptych canvases, and custom framing. Keep an eye out for sales here as well.
Start getting creative HERE.
Photo Books
Artifacts Uprising
Effortlessly cool and great quality, Artifacts Uprising offers a variety of print products. From photo books, to custom calendars and 'thank you' cards, there is something for every budget and taste. They sell a number of different photo book options, including lay flat, soft cover, and everyday styles. Most items can be created right from your iPhone gallery!
Mpix
Mpix, a midwest photo printing lab who prides themselves on quality, is a step above the rest. They offer very reasonable price points for traditional prints and economy photo books start at $19 (and go up and up from there).
Best of all, every item is hand inspected by a loving employee who knows just what every photo and gift means to you before it is shipped.
This post contains affiliate links. As an Amazon Associate I earn from qualifying purchases.