Every trip to Ireland begins with a story, whether you have family who emigrated from the Emerald Isle, you are a rabid Game of Thrones fan or you just love a great lamb stew. More often than not, you have heard about leprechauns, fairies and will-o-the-wisps though; all tales passed down through the generations and written into Irish children's books.
Unlike other destinations, like London and Rome, sightseeing books written about Ireland by Irish writers are rare. More often than not, comic books have been made to explain Irish folklore and the history of the Irish people to young readers.
But the good Irish books really dig into the Irish myths that tell the tales of strong Irish women (there is a pirate in that one!), go beyond the fake St. Patrick's Day "green," insane rock formations like the Cliffs of Moher, and preserve the Irish language.
Irish Children's Books to Read Before You go to Ireland
While there are only a few children's books that serve as a guide, don't discount the history shared in the tales. These short stories and picture books can provide valuable information and historical context about the sights you will come across and the Celtic and Gaelic culture that has shaped the Irish culture.
Children's literature covers all ages, from younger readers and young adults that are looking for their next great read by Irish authors.
Who knows, your kids may end up letting YOU know that you're supposed to kiss the Blarney stone at Blarney Castle or view the Book of Kells at Trinity College. They may even learn the legend of Saint Patrick ridding the island of snakes, a classic Irish folk tale.
Keep in mind that these are not book reviews, but overviews that will let you decide for yourself if this is the book for you. You never know, you might find your next favorite book by a talented Irish author as you scroll. Even books meant for a young audience and teach the whole family about a new place.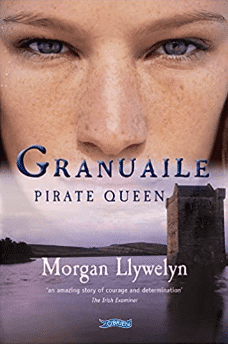 Fiction Irish Children's Books
Tales from Old Ireland
Tales From Old Ireland is a whimsical collection of famous Irish folk tales. The magical stories are brought to life not only through written word but with the beautiful illustrations by Niamh Sharkey. Perfect for families to enjoy together!
Granuaile: Pirate Queen
A young reader novel written by Morgan Llywelyn takes place in the sixteenth century and shares the wild story of Granuaile the Pirate Queen, the most feared woman in Ireland. The fiction novel includes many historically accurate events and prominent figures. Ideal for grade levels 4-6.
Irish Tales of Mystery and Magic
Irish Tales of Mystery and Magic is a compilation of stories featuring some of Ireland's most beloved heroes. The book's illustrations are wonderful and entertaining in their own right. Perfect for children of all ages to enjoy.
Patrick and the President
A delightful picture book based on President John F. Kennedy's visit to County Wexford, Ireland in 1963. Patrick and the President is narrated through the eyes of a young boy named Patrick who dreams of shaking the Presidents' hand. The story is historically accurate and includes a timeline of his four day visit.
Spuds and the Spider
Spuds and The Spider is a heartwarming tale for children featuring an unlikely friendship between a spider and a leprechaun. The delightful story follows Spuds the leprechaun and his distain for spiders. Great for families and small children!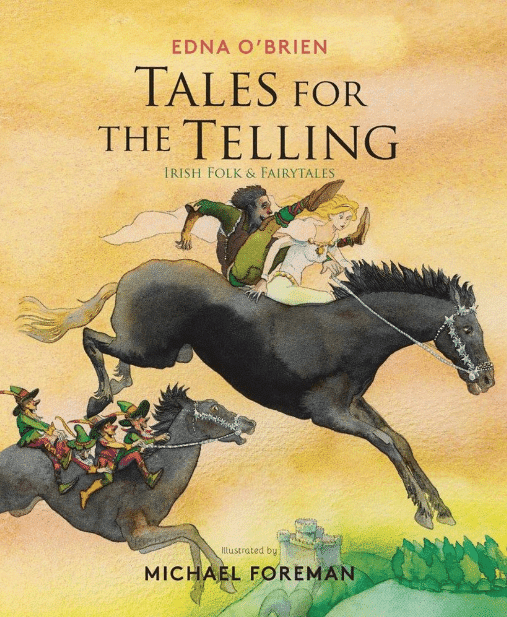 Tales for the Telling: Irish Folk and Fairytales
Tales for the Telling: Irish Folk and Fairytales is a book filled with 12 stories featuring mythical creatures, ancient magic and traditional Irish folk and fairy tales. The brilliant illustrations help bring the stories alive and will be sure to captivate the entire family.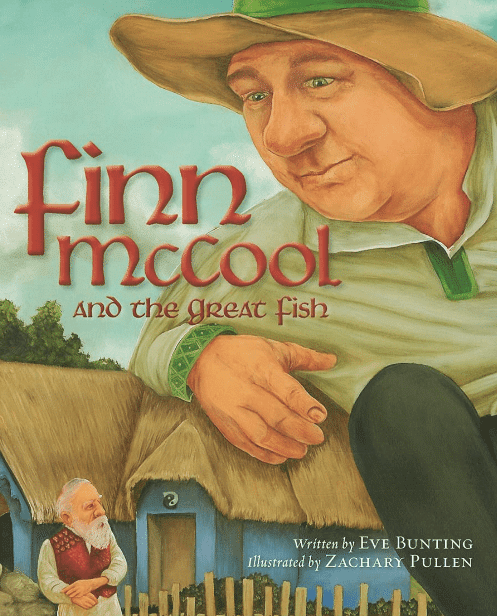 Finn McCool and the Great Fish (Myths, Legends, Fairy and Folktales)
Beloved children's author Eve Bunting shares a delightful tale of Finn McCool, the largest giant in all of Ireland. Journey along with McCool as he tries to catch a magic red salmon and learns a few lessons along the way in Finn McCool and the Great Fish (Myths, Legends, Fairy and Folktales).
Fionn MacCumhail's Tales from Ireland
Fionn MacCumhail's Tales from Ireland is a book of tales featuring some of Ireland's most popular ancient heroes. The "hair-raising"stories capture a time when creatures of night walked the earth and magic was everywhere. Perfect for older children!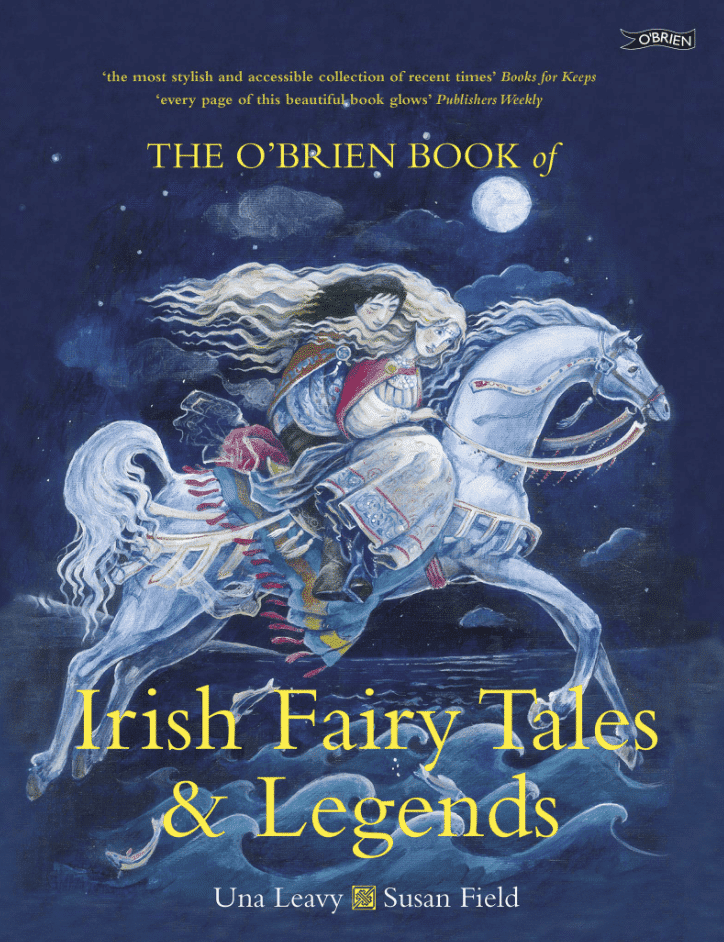 The O'Brien Book of Irish Fairy Tales and Legends
Ten of the best-loved Irish stories compiled in one book–Fionn MacCumhail's Tales from Ireland! Passed down from generation to generation, the fairy tales are full of enchantment and adventure. The illustrations by Susan Field are a sight to behold and work beautifully with Una Leavy's retelling of the classic tales.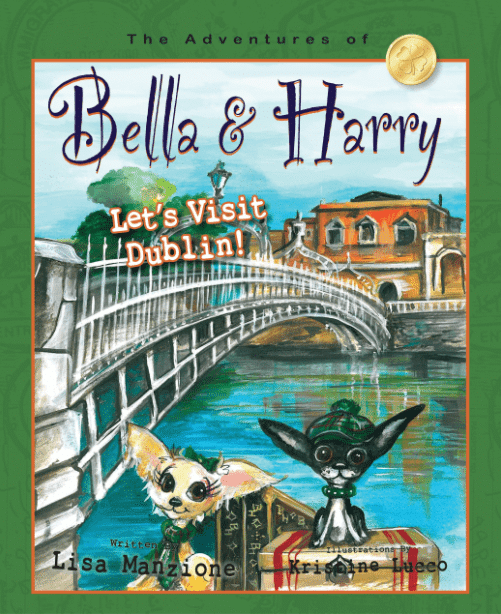 Let's Visit Dublin!: Adventures of Bella & Harry
Flossie McFluff: An Irish Fairy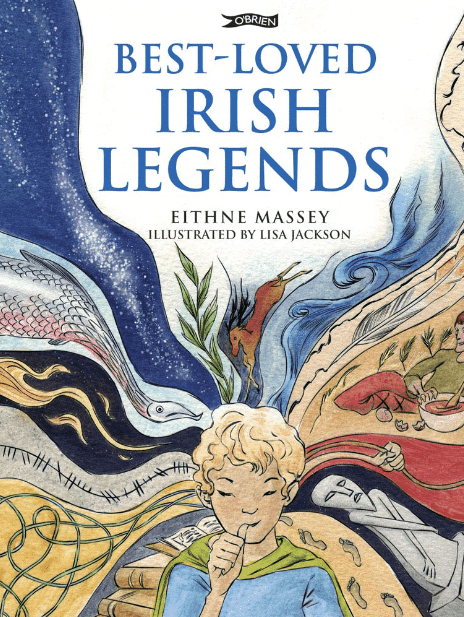 Best-Loved Irish Legends
Best-Loved Irish Legends is a compilation of ancient tales written down by Christian monks of medieval Ireland. Journey back in time with your children and share the magical stories from centuries ago that are sure to delight today!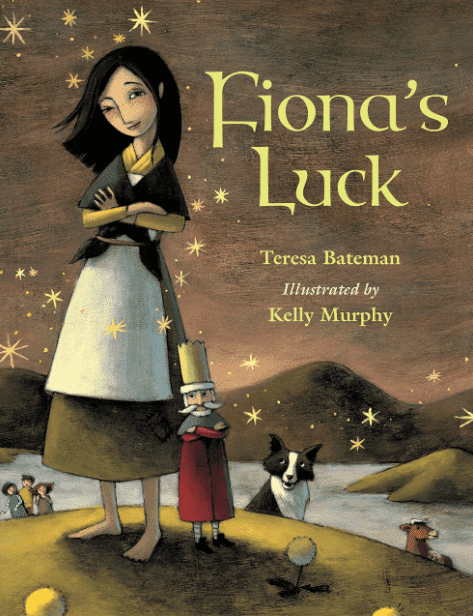 Fiona's Luck
Fiona's Luck is a delightful tale about a Leprechaun King who has locked away all the luck in Ireland. Travel along with Fiona has she outwits the king and restores luck to the land!
The Secret of Kells
Based on the Oscar-nominated animated film of the same name, this beautiful picture book tells the story of a young boy who helps to create the Book of Kells.
The Book of Kells Coloring Book
This beautifully illustrated book tells the story of the creation of the famous illuminated manuscript, the Book of Kells.
The Hounds of the Morrigan
This classic fantasy novel follows the adventures of two siblings as they try to stop an evil goddess from taking over the world.
Pigín of Howth
This heartwarming story follows the adventures of a curious little pig named Pigín as he explores the seaside village of Howth.
The Children of Lir
This classic Irish folktale tells the story of four siblings who are turned into swans by a jealous stepmother and must spend 900 years trying to break the spell.
A Swift Pure Cry
This is a moving story about a young girl named Shell who is forced to grow up quickly after her mother's death.about a mischievous Pooka who invites all of his friends to a party, but things don't go quite as planned.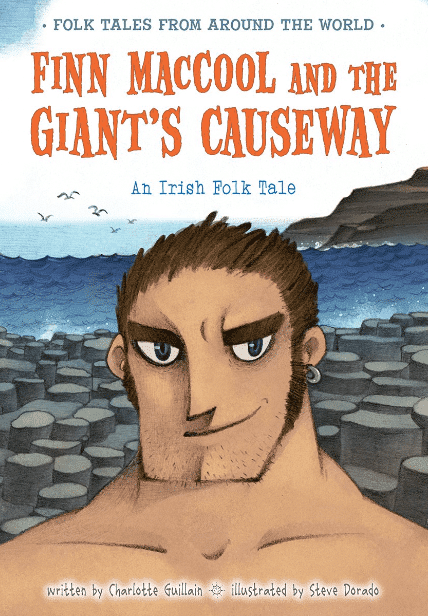 Finn MacCool and the Giant's Causeway
This is a retelling of the famous Irish legend about the giant Finn MacCool and his construction of the Giant's Causeway.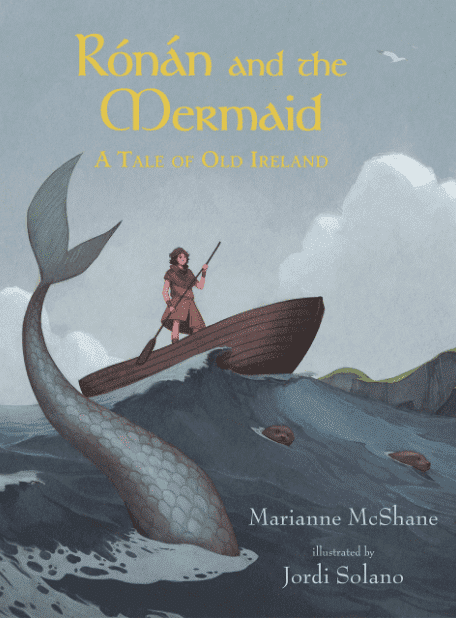 Rónán and the Mermaid: A Tale of Old Ireland
Am I small? An bhfuil mé beag?: Children's Picture Book English-Irish Gaelic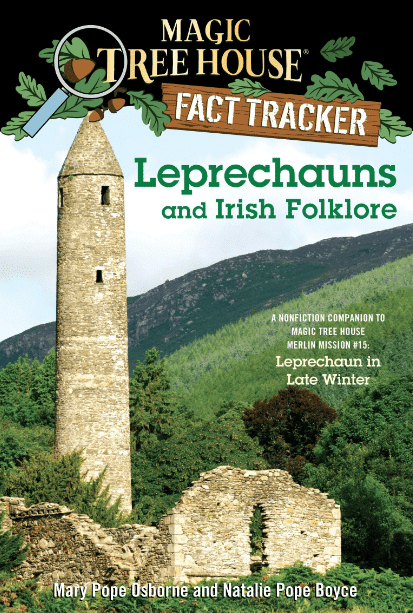 Leprechauns and Irish Folklore: A Nonfiction Companion to Magic Tree House Merlin Mission #15: Leprechaun in Late Winter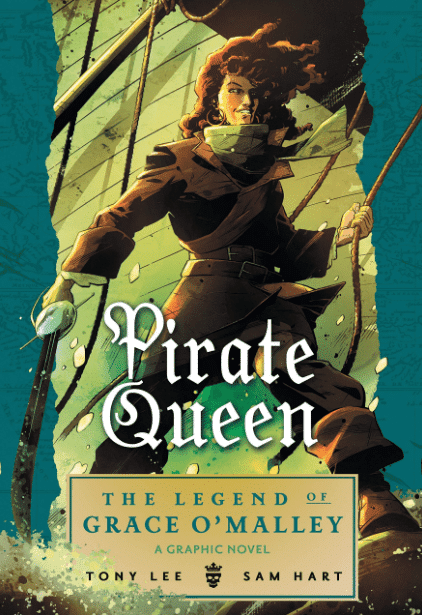 Pirate Queen: The Legend of Grace O'Malley
This is an exciting graphic novel about Grace O'Malley, a real-life pirate queen who ruled the seas off the west coast of Ireland in the 16th century.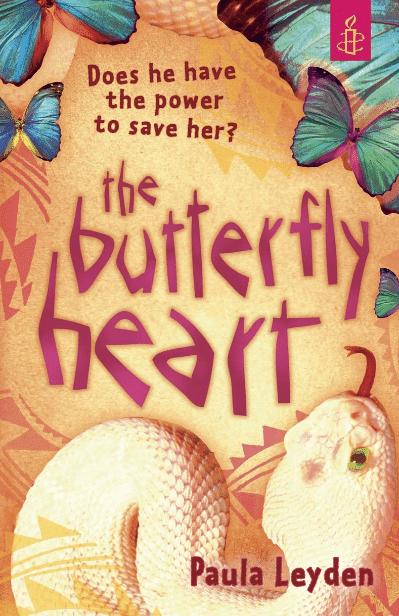 The Butterfly Heart
This is a moving story about a young girl named Bul-Boo who lives in a small village in Zambia, and her friendship with a boy from Ireland.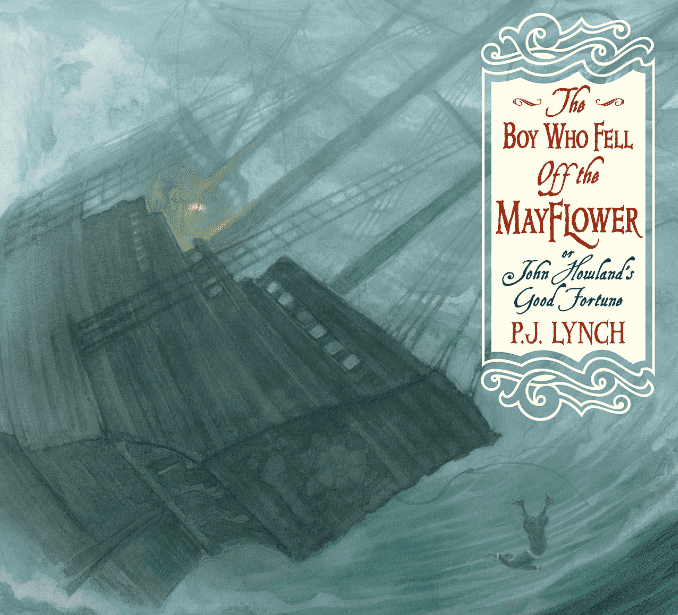 The Boy Who Fell Off the Mayflower
This is a beautifully illustrated book about a young boy who falls overboard on the Mayflower and is rescued by a friendly fish.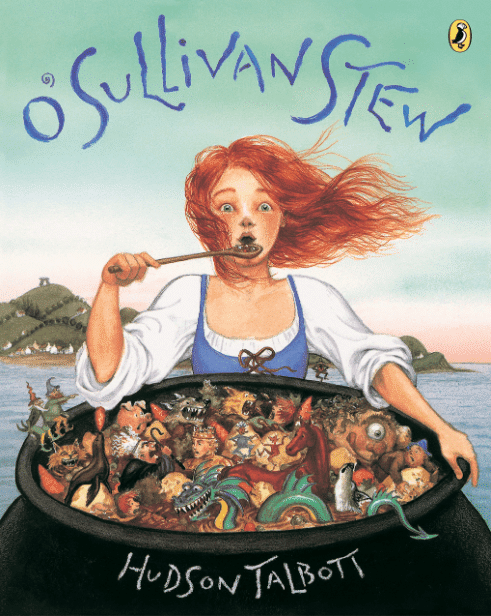 O'Sullivan Stew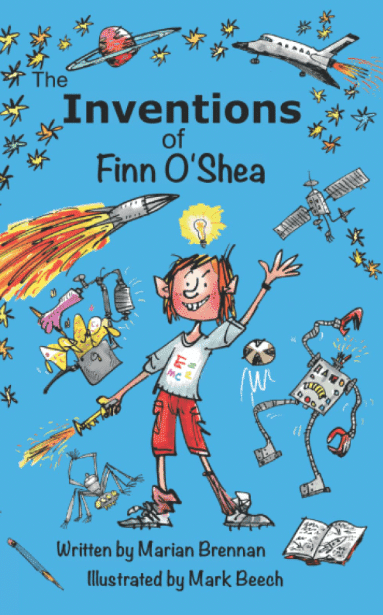 The Inventions of Finn O'Shea
Fiction Books by Irish Authors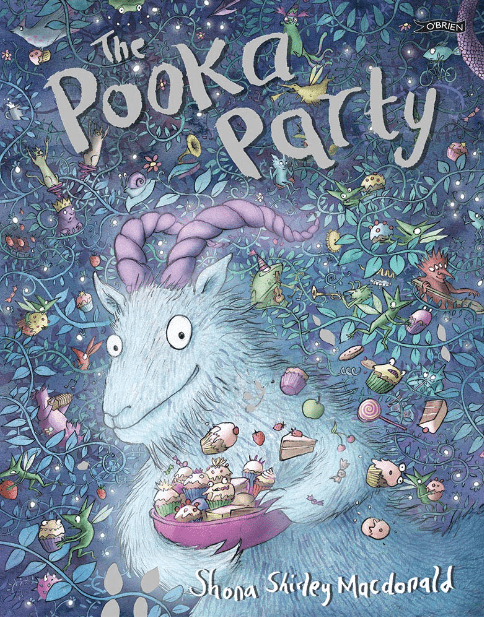 The Pooka Party
This is a delightful tale about the Pooka (a magical shapeshifter who lives in the mountains all alone) who decides to throw a party to end all parties— but it doesn't all go as planned.
The Runaway Princess
This is an exciting adventure story about a princess who runs away from home to save her kingdom from an evil sorcerer.
Artemis Fowl
This is a series of books about a young criminal mastermind named Artemis Fowl, who embarks on a series of adventures involving fairies, magic, and technology.
Skulduggery Pleasant
This is a series of books about a detective who also happens to be a skeleton, and his adventures with his human partner in solving supernatural crimes.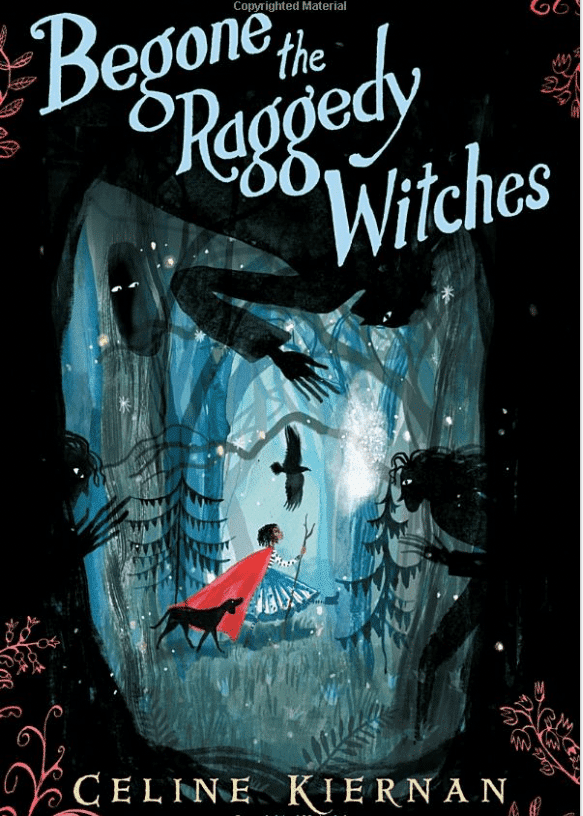 The Wild Magic Trilogy
This hauntingly beautiful novel tells the story of a young girl who is haunted by a mysterious ghost and must uncover the truth about her family's past.
The Graveyard Book
This is a story about a young boy named Bod, who is raised by ghosts in a cemetery after his family is murdered.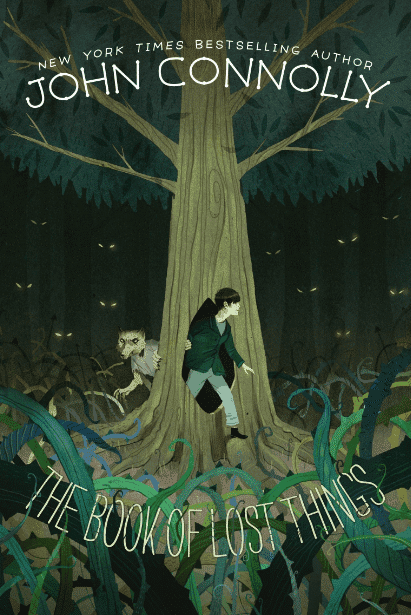 The Book of Lost Things
This is a story about a young boy named David who travels to a magical world where he encounters a variety of characters from fairy tales.
Nonfiction Irish Children's Books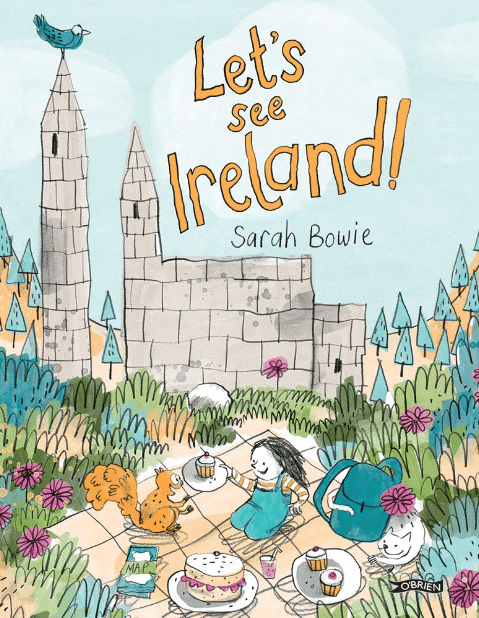 This is Ireland
Part of Miroslav Sasek's series of classic children's books, This Is Ireland features beautiful illustrations and whimsical tales of the historically rich country. Children of all ages will enjoy reading this enchanting and informational story.
Let's See Ireland!
Let's See Ireland! is a delightful picture book featuring some of the famous sights in Ireland. Molly, her parents, and her cat Mipsy tour the country, visiting the Dublin Zoo, Cork City and many others.
A Kid's Guide to Ireland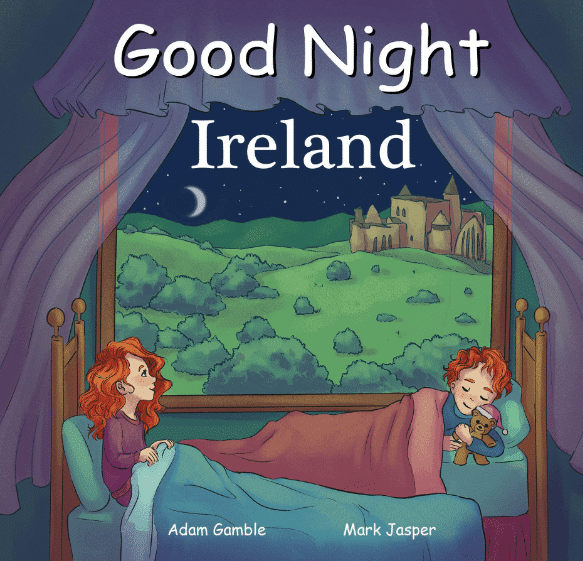 Good Night Ireland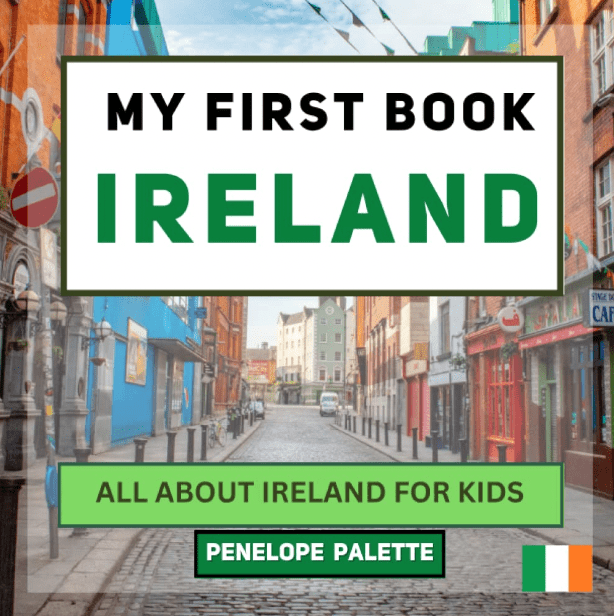 My First Book – Ireland: All About Ireland For Kids
Irelandopedia Activity Book
The Irelandopedia Activity Book is one part tour guide and the other part activity book. The book features coloring pages and search and find within Fatti Burke's delightful illustrations of Ireland. The book also includes a large pull-out map of the country.
The Irelandopedia Quiz Book: An `Ask Me Questions' Book
The Irelandopedia Quiz Book is just as the title suggests, it's a book filled with facts and trivia about Ireland. The book is perfect for road trips or classroom guides and is best suited for children age 10 year old & up.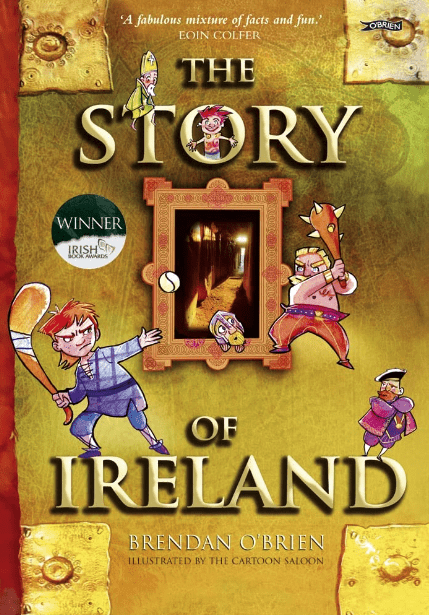 The Story of Ireland
The Story of Ireland shares the detailed history of Ireland and its people. The book has 27 chapters of information and doesn't skip a beat regarding the county's storied existence. A great choice for older children!
St Brigid & Other Amazing Irish Women
Let's Learn About Ireland!: Kid History: Making learning fun!
The Great Irish Weather Book
The Little Book of Irishisms: Know the Irish through our Words
101 Things You Didn't Know About Irish History
While not really a children's book, it is still a fun read for families who like to learn around the dinner table together. You'll learn some lesser-known aspects of Irish history, including the truth behind the myths and legends, plus surprising facts.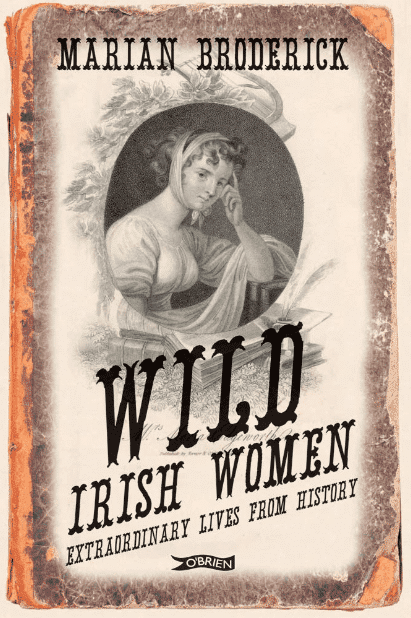 Wild Irish Women: Extraordinary Lives from History
Not a book geared towards younger kids, but the stories of these 20 remarkable Irish women, from artists and activists to scientists and warriors, is a great bedtime story for anyone interested in learning more about Ireland and its people.
Ireland (Dublin) Destination Guide
This page contains affiliate links, meaning if you book or buy something through one of these links, I may earn a small commission (at no extra cost to you!)
Dublin Hotels
Looking for more? Search for the best Dublin hotel on Expedia.com.
Dublin Vacation Rentals
Need a car? Grab the best rates on rental cars HERE (and yes, we use this site for every trip).
This post contains affiliate links. If you make a purchase after clicking one of those links I will receive a small commission.