Whether you're planning a trip to Japan or simply wish to learn more about the country, there are tons of resources and guides available. Reading books on Japanese culture and history are important for providing context and etiquette cues if you plan to visit the country.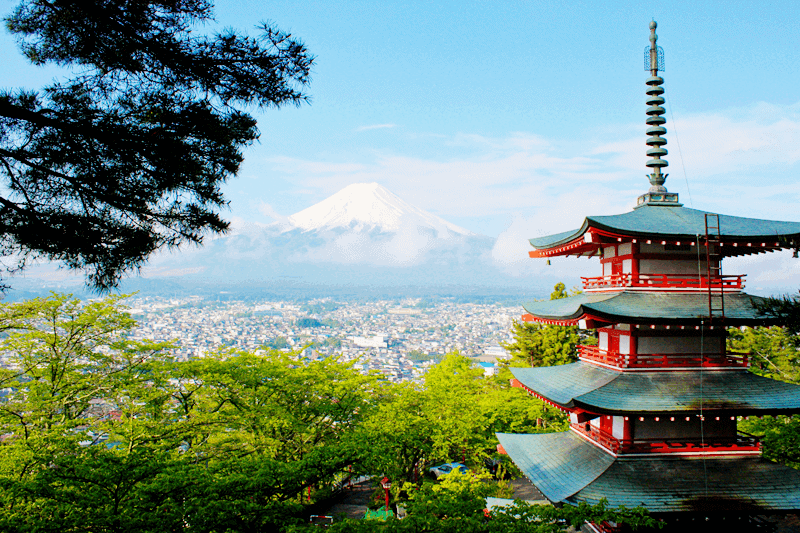 Our list includes recommended Japanese books for children, nonfiction and fiction novels, and even a book of illustrated city maps. Traveling to Japan from the West can bring forth quite a culture shock; be prepared!
Children's Books on Japanese Culture

ALL ABOUT JAPAN: STORIES, SONGS, CRAFTS AND GAMES FOR KIDS
by Willamarie Moore
Travel along with two friends, a boy from the country and a girl from the city, as they tour their homeland. Learn interesting details about their homes, families, favorite places, and holiday traditions.

THE TINY TRAVELER: JAPAN: A BOOK OF NATURE
by Misti Kenison
Part of the 'Tiny Traveler' series, this book invites toddlers on a journey through Japan. Cherry blossoms, bamboo, and volcanoes are illustrated in beautiful detail and color to keep little ones intrigued.

I LIVE IN TOKYO
by Mari Takabayashi
Follow along with seven-year-old Mimiko's year – learn how she dresses, eats, and celebrates holidays. Learn Mimiko's ten favorite Japanese meals and how she lives her life in Tokyo.

DODSWORTH IN TOKYO
by Tim Egan
Dodsworth and the duck are headed to the 'Land of the Rising Sun' where customs and manners are a large part of the culture. How long the duo will last traveling together in Japan is anyone's guess!

Japanese Books for Grown Ups

PRETTY GOOD NUMBER ONE: AN AMERICAN FAMILY EATS TOKYO
by Matthew Amster-Burton
Learn the ins and outs of visiting Tokyo as three Americans vacation in a tiny apartment and learn to navigate the bustling city. Burton widely explores the often-misunderstood city of Tokyo through his humorous memoir, leaving few culinary stones unturned.

SNOW COUNTRY
by Yasunari Kawabata
Nobel Prize Winning author Kawabata writes a riveting tale of wasted love set along the backdrop of Western Japan. A doomed love story about Shimamura, a weathy dilettante and Komako, a lowly geisha, is said to be Kawabata's literary masterpiece.

THE TALE OF GENJI
by Murasaki Shikibu
Written more than a thousand years ago, and considered the world's first novel, The Tale of Genji, has impacted Japanese culture for centuries, making it a must read before your Japanese trip. Prince Genji is the ideal Heian era courtier. He is skilled in poetry, dance, music and painting. The book follows his many loves and passions throughout his life, giving the reader and historians an inside look at court life during Murasaki's time. The details of the book would go on to impact samurai life, future courtiers, as well as artists and artisans who would transpose the tales into the design of kimonos and handicrafts throughout history.
Note: This version translated by Kencho Suematsu was the first-ever translation in English. It is condensed, and a quarter length of the unabridged text. To read book in its entirety, grab the unabridged translated version HERE. Memoirs of a Geisha
Memoirs of a Geisha
by Arthur Golden
Read the exquisite tale of Sayuri, one of Japan's most celebrated geisha working in Kyoto, Japan before and after World War II. The historical novel is told in the first person perspective and has been adapted to a highly successful movie.

JAPANLAND: A YEAR IN SEARCH OF WA
by Karin Muller
Karin Muller, a documentary filmmaker, spent a year in Japan on a personal quest to deepen her appreciation for ideals like commitment and devotion. Muller reveals the complexities of modern Japanese culture through her lens as a brilliant storyteller.

TOKYO ON FOOT
by Florent Chavouet
Chavouet, a graphic artist, spent six months exploring and sketching Tokyo. His creation, a personal and gritty guidebook of the city, includes hand-drawn maps and commentary about the local scene.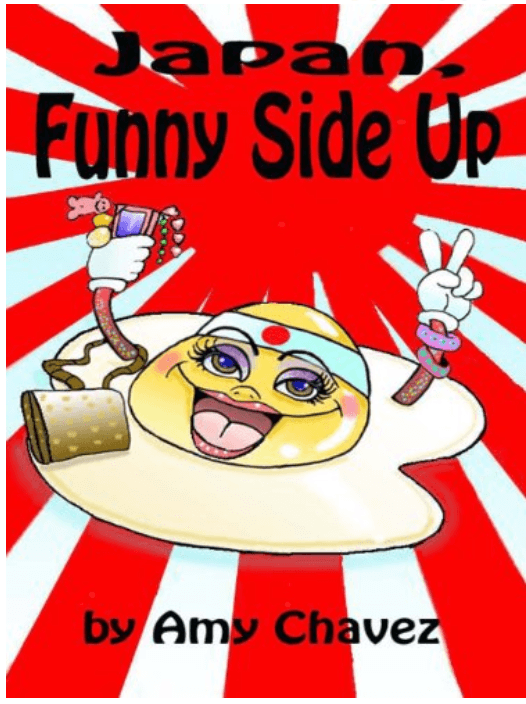 Japan, Funny Side Up
by Amy Chavez
Veteran Japan Times columnist, Amy Chavez provides a useful and witty guide to navigating Japanese culture. She shares cultural tips, thoughtful essays, and advice on what experiences you should go for and ones to avoid.
This post contains affiliate links. If you make a purchase after clicking one of those links I will receive a small commission.