When we lived in Seattle, we had a favorite restaurant we went to for happy hour, date nights, and once the children came along, early dinners with half-price appetizers to fill our bellies. That spot was the La Isla in Ballard (which sadly burned down a few years ago).
Our favorite tapas? The empanadas.
While my husband loved the pork empanadas and the kids the chicken empanadas and vegetarian empanadas, I always had a soft spot for the cheese empanadas with potato and fresh sofrito dipped in mojito sauce (no, not the mojito drink, although that goes well with these tasty bites too).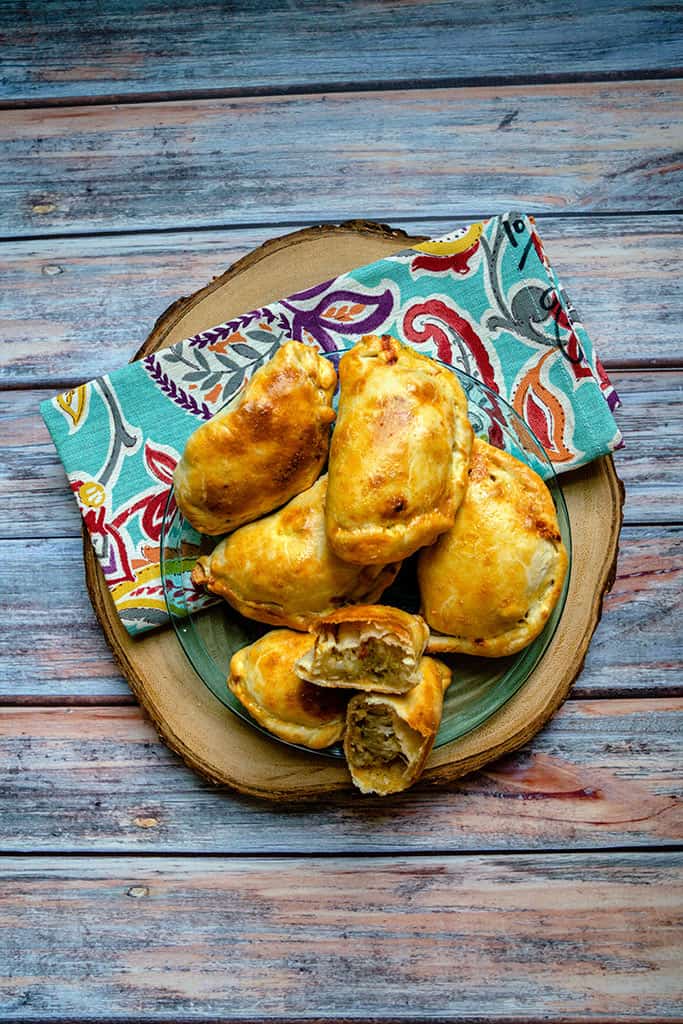 Best Cheese Empanadas
Cheese empanadas are a bit easier to find than the ones with potatoes, but once we moved away from Seattle, I craved these fluffy pastries. Naturally, I had to figure out how to make them just like La Isla in Seattle, WA. While not perfect, this empanada recipe is as close as they come.
Give this empanada filling a try this weekend. While they are a bit labor intensive, especially if you make your own empanada pastry dough, you can freeze the extras and heat them up for lunches or when the kids are starving in the middle of the day.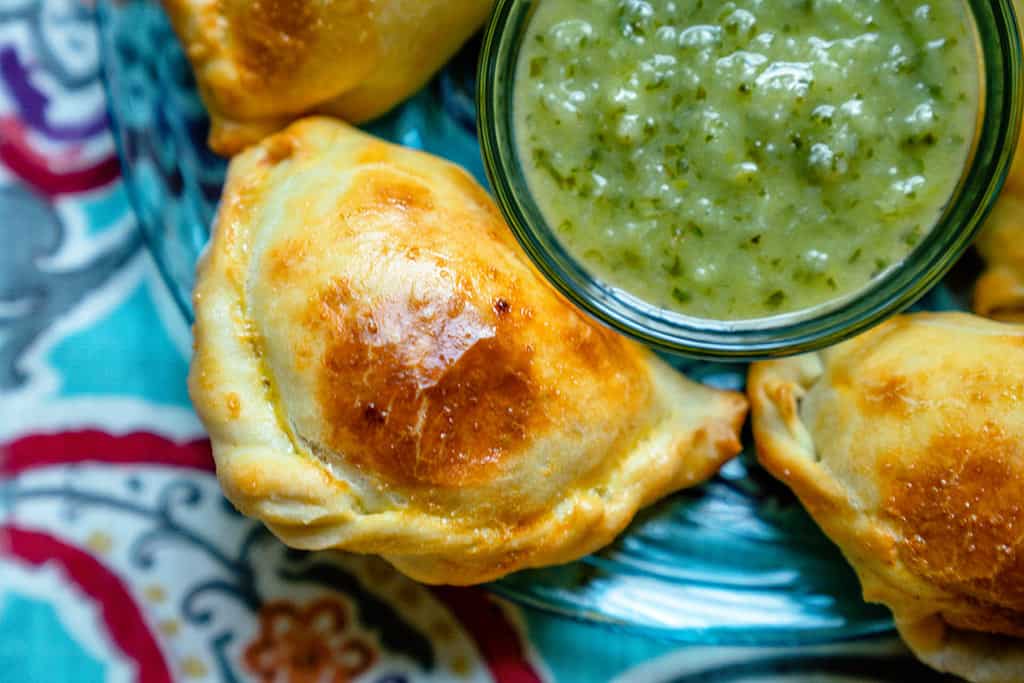 Cheese Empanada ingredients
4 potatoes (red, yellow or russet work)
Sofrito
Mozzarella
1 egg (separate egg white and egg yolk) plus 1 tbsp water
1 tbsp salt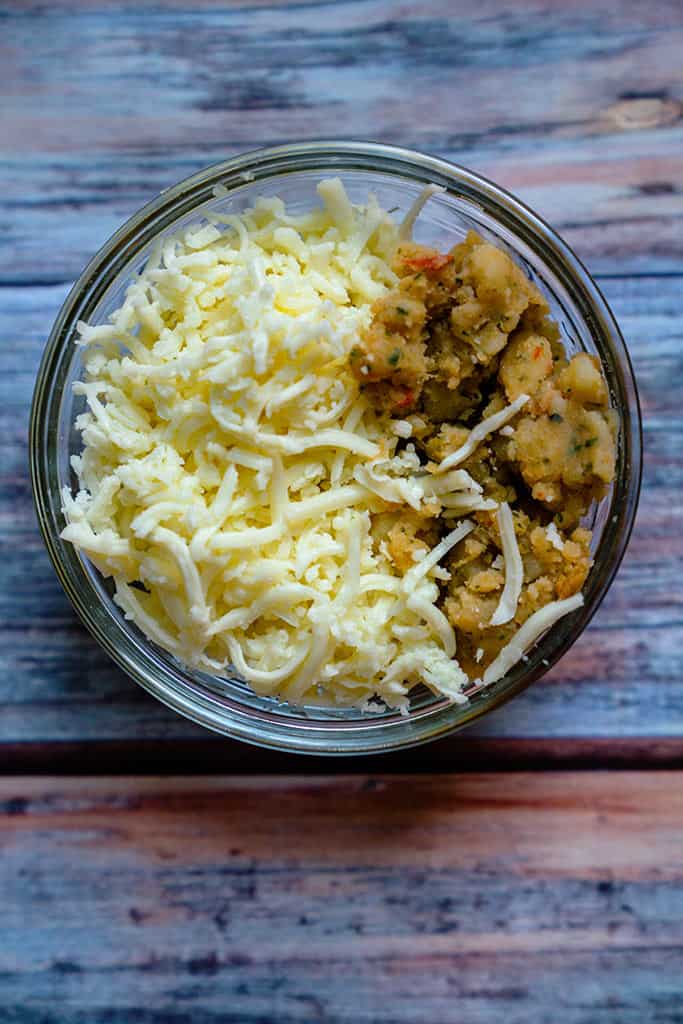 Sofrito
½ red pepper (yellow or orange can work if you don't' have red)
½ white onion
3 cloves of garlic
½ -3/4 cup cilantro
¼ tsp salt and pepper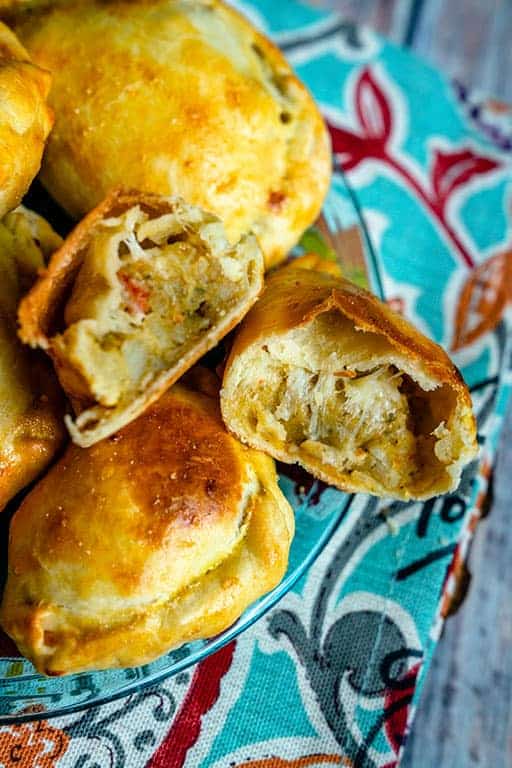 Cheese Empanada Instructions
Fill a large pot with water
Add 1 tbsp salt
Cut up potatoes
Boil potatoes until soft
Drain potatoes
Mash potatoes in a bowl, leaving chunks. Potatoes should not be smooth!
Mix in sofrito
Preheat oven to 400°F.
Line 2 cookie sheets with parchment paper
Roll out empanada dough
Scoop 1-2 tbsp potato mixture onto half of the empanada shell.
Top with 1 tbsp mozzarella
Fold empanadas in half, sealing with a little egg white on the tip
Crimp or curl the edges of the empanada (you can also seal with a fork)
Whisk 2 egg yolks with 1 tbsp of water
Brush tops of empanadas with egg wash
Bake for 20 minutes, or until tops are golden on the tops
Serve immediately with a mojito sauce
Mojito Sauce
½ cup olive oil
½ head of garlic (or 4 tsp jarred minced garlic)
½ white onion
1 tbsp fresh lemon juice
1 tbsp fresh lime juice
¼ tsp salt (or to taste)
2 tbsp cilantro (optional)
Combine all ingredients in a food processor. Pulse until onions, garlic and cilantro break down into a paste. Store in a glass or stainless steel container.
Want to Try It? Pin it for later!