About Oregon
Welcome to the captivating landscapes of Oregon- the Beaver State! From the rugged coastline of the Pacific Ocean to the lush forests of the Cascade Range, Oregon offers a diverse range of natural wonders. Explore vibrant cities like Portland, savor the world-class wines of the Willamette Valley, and embark on outdoor adventures in the breathtaking Columbia River Gorge. Join us in discovering the magic of Oregon, where adventure and beauty abound.
Oregon's Best Cities
OUR FAVORITE Oregon Hotels and Vacation Rentals
Oregon National Parks and Outdoor Spaces
Oregon'S BEST TOURS AND ATTRACTIONS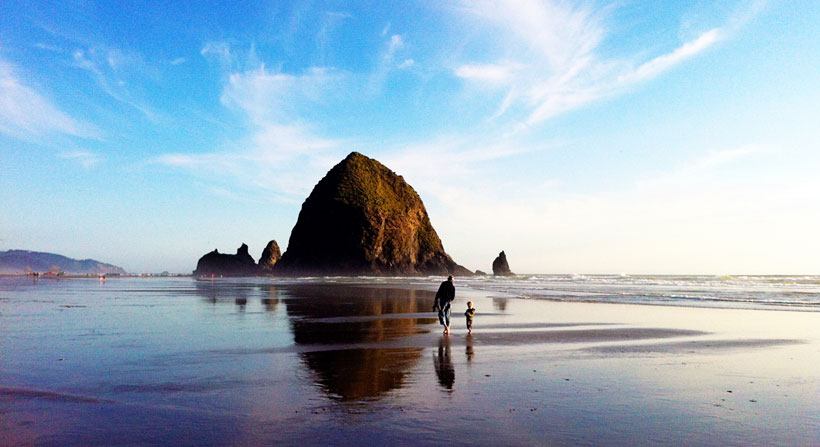 Oregon FAQ
What is Oregon?
Oregon is a state located in the Pacific Northwest region of the United States. It is known for its diverse landscapes, ranging from the Pacific coastline to the Cascade Mountain Range and high desert regions.
What is the capital of Oregon?
The capital city of Oregon is Salem. It is the third-largest city in the state and is located in the Willamette Valley.
What is the population of Oregon?
As of 2021, the estimated population of Oregon is around 4.3 million people. It is the 27th most populous state in the United States.
What is Oregon famous for?
Oregon is famous for several things. It is known for its stunning natural beauty, including Crater Lake, Mount Hood, and the Columbia River Gorge. The state is also renowned for its craft beer and wine production, as well as its outdoor recreational activities such as hiking, camping, and skiing.
What is the weather like in Oregon?
Oregon has a diverse climate due to its varying geography. The western part of the state, including the coastal region, experiences mild, wet winters and warm, dry summers. The eastern part of the state has a more continental climate with colder winters and hotter summers.
Are there any famous landmarks in Oregon?
Yes, Oregon is home to several famous landmarks. Crater Lake National Park, with its stunning blue lake formed in a volcanic caldera, is one of the most iconic landmarks in the state. Other notable landmarks include Multnomah Falls, Mount Hood, and the Painted Hills.
What are some popular cities to visit in Oregon?
Aside from Salem, the capital, some popular cities to visit in Oregon include Portland, the state's largest city and known for its vibrant arts and food scene; Eugene, home to the University of Oregon; Bend, a popular destination for outdoor enthusiasts; and Ashland, known for its world-renowned Oregon Shakespeare Festival.
Can you tell me about the Oregon Trail?
The Oregon Trail is a historic pioneer trail that played a significant role in the westward expansion of the United States during the 19th century. It stretched from Missouri to Oregon, covering over 2,000 miles. Thousands of settlers traveled along the Oregon Trail in covered wagons in search of a better life in the Pacific Northwest.
Is Oregon known for its food?
Yes, Oregon has a thriving culinary scene, particularly in Portland. The city is renowned for its food carts, offering a wide variety of cuisines. Additionally, Oregon is known for its farm-to-table movement, with an abundance of locally sourced ingredients, including fresh seafood, berries, hazelnuts, and artisan cheeses.
Are there any famous festivals in Oregon?
Oregon hosts numerous festivals throughout the year. The Portland Rose Festival, held annually in June, features parades, fireworks, and a variety of cultural events. The Oregon Shakespeare Festival in Ashland is another popular event, showcasing a range of theatrical performances. The Oregon Brewers Festival in Portland is a celebration of craft beer, attracting beer enthusiasts from around the world.
Is Oregon a good place to visit for outdoor activities?
Absolutely! Oregon is a haven for outdoor enthusiasts. With its diverse landscapes, you can enjoy activities such as hiking, camping, fishing, rafting, skiing, snowboarding, and more. The state has numerous national parks, state parks, and recreation areas that offer a wide range of outdoor adventures.
Does Oregon have any professional sports teams?
Yes, Oregon is home to several professional sports teams. The Portland Trail Blazers are an NBA basketball team, and the Portland Timbers are a Major League Soccer (MLS) team. The state also has the Portland Thorns FC, a women's professional soccer team, and the Hillsboro Hops, a minor league baseball team.
Is Oregon an environmentally friendly state?
Oregon has a strong focus on environmental sustainability and is often regarded as an environmentally friendly state. It is known for its recycling programs, renewable energy initiatives, and efforts to protect its natural resources. The state is also home to many environmentally conscious businesses and organizations.
Can you go wine tasting in Oregon?
Yes, Oregon is renowned for its wine production, particularly its Pinot Noir. The Willamette Valley, located near Portland, is one of the premier wine regions in the state. It offers numerous wineries and tasting rooms where visitors can sample a variety of wines and enjoy scenic vineyard views.
What is the legal recreational marijuana status in Oregon?
Oregon legalized recreational marijuana in 2014. Adults who are 21 years or older can legally possess and consume marijuana within state regulations. There are licensed dispensaries throughout the state where individuals can purchase marijuana products.