Sometimes you just need to keep the kids entertained. Even though the desert seems like it is a fountain of fun, kids can get bored anywhere. Thankfully, there is a plethora of things to do in Tempe, AZ, no matter the age of your children.

THINGS TO DO IN TEMPE
We are breaking down the best of the outdoor and indoor activities in Tempe, the Tempe art scene, restaurants and why yodeling really should be more popular than it is when you are kayaking or paddle boarding around Tempe Town Lake.
Now, let's dive right in, because we've got so many things to do the alphabet might not even be enough.

"A"

MOUNTAIN
There are so many puns you and your kids can throw back and forth at each other thanks to "A" mountain, and that's not even the official name of this hill. Its official name is Hayden Butte. Thanks to the golden "A" towards the top, symbolizing ASU, it has been dubbed "A" Mountain by the locals though.
Every year students camp out to protect that letter "A" from rival teams who may want to paint it. Some even try to attack the "A" with paint ball guns to change that yellow to their own school colors. Tell your own kids that story and they may want to attend Arizona State University when it is time for them to go to college too. The need to protect the "A" runs deep.

B

ROADWAY AT ASU GAMMAGE

When Broadway comes to Arizona, it only comes to the ASU Gammage. When Hamilton wanted his shot, he got it in Tempe. Dear Evan Hanson was found in Tempe. And the cast of Come From Away will get welcomed to a whole new rock when they show up at this Arizona State theater designed by Frank Lloyd Wright.

There really are no bad seats in this theater, as the acoustics are supreme, just as Wright intended. Tickets do book up, especially for the more popular shows. If you know you will be in town, make sure you buy tickets in advance.

Pro tip: When you are staying downtown, walk to the theater. Parking can be a headache and you will end up walking just as far.
Childsplay Theatre Group
Anyone with children under 8 years old will be mesmerized by the performances put on by Childsplay Theatre Group. Based in Tempe, this group performs in downtown Phoenix, and draws in crowds from towns and cities from all over the state. While performing The Very Hungry Caterpillar the actors brought this beloved children's character to life for families who had been reading the books for years.
After the performances there is always a quick Q&A period with the actors. Families can also sign up for a backstage tour, to get an even closer look at the costumes, say hello to the actors and learn more about the inner workings of the theater. This can be particularly interesting for parents who attend, as well as older siblings.

D

ESERT BOTANICAL GARDEN

One of the most spectacular gardens in America (if we do say so ourselves) would have to be the Desert Botanical Garden. It is a prime example of how life can thrive even in the driest of climates. Art exhibits are continuously rotating through the garden, as well as night time programming. Be sure to check the websites as you plan your trip.

The Spring Butterfly Exhibit is a magical place for winged lovers, with hundreds of butterflies fluttering around in one space.

See examples of Agavaceae and Cactaceae desert blooms along the trails. No matter how many times you visit, the garden will never look the same. Just like the Tempe desert, things are always changing around here.

E

AT A PANCAKE FLIGHT AT SNOOZE, AN A.M. EATERY

A stack of morning pancakes takes on a whole new meaning when you slide into a booth at Snooze. The menu is filled with pancake options, but when you just can't decide which to get, you order a Pancake Flight. That's right, you can order three different pancakes that will come out on one long plate. Now aren't you lucky?

If you aren't into pancakes, have no fear, they also have excellent omelets, French toast and other breakfast favorites. They also make a mean decaf cappuccino, which we all know is not easy to do.

As for entertainment, well, at least on weekends, cartoons are playing on all of the TVs. If you are gathering with friends and the kids are with you, have no fear. There will be no whining, except when you have to leave.

F

ARMER'S MARKET AT SINGH MEADOWS

Love veggies? How about muffin donuts, wide open spaces for the kids to play, fresh-pressed juice and breakfast straight from the farm? Yup. Us too.

Singh Meadows was once a golf course, but has since been converted into a working farm and farmers market/café/gathering space for the community. Tables are set up under a canopy and shady umbrellas overlooking a wide expanse of grass with balls, badminton nets and toys set up for kids to enjoy while their parents relax.

Live music by local young (and old) musicians flints by as you sip your coffee and catch up with friends. It is easy to loose track of time and spend a few hours here.
What is even more magnificent are the breakfast entrees you can order in the café. The beet avocado toast is so beautiful you won't really know how to dive into it (don't worry, you'll figure it out). Other favorites include Sweet Potato & Carrot Fattoush, Summer Vegetable Toast and a strawberry Napoleon. However, the menu is always changing, depending on what is in season, so get there quick. What I loved might not be on the menu any longer, so eat up!
Gallery of Scientific Exploration
Step into the halls of exploration at Arizona State University's School of Earth and Space Exploration. The first two floors are open to the public, with exhibits, interactive displays and working labs on display.
While you can't go into the labs, you can watch behind glass as research is conducted. Descriptions of what the scientists are doing, or may do in these rooms (if scientists and students aren't present) are streamed on screens. Many viewing stations have ASU student docents available to answer questions.
The building is also home to a replica of the Mars Rover Curiosity, as well as a submersible exhibit that allows visitors to get a better understanding of the challenges that scientists face when trying to explore the lakes under the Antarctic Ice Sheet.
A Meteorite exhibit, digital video globe, and EarthScope, an exhibit looking at the past, present and future of earthquake activity across North America, are just a few more of the exhibits that you can easily explore on your own throughout the day.

H

ALL OF FLAME FIRE MUSEUM

Moms with little fire engine lovers will want to take their firefighters to this treasure trove of fire engines and fire house paraphernalia as the heat hits the desert. Climb aboard a real fire engine, or play in the fire house. Then set out to discover several galleries filled with trucks and firefighting apparatuses that date back as far as 1765.

Most notably for parents will be the presence of FDNY Engine 4. When the planes hit the Twin Towers in New York City, Engine 4 raced to help. Sadly, the crew was lost as the two towers went down, but the Engine was restored as a testament to their bravery. Please be aware, that this can be an emotional site, similar to seeing the World Trade Center Memorial.
Insomnia Cookies
Cookies really do make the world go round. When you are up with the baby at midnight and you are feeling a bit peckish, but can't leave the hotel, who do you call? Insomnia Cookies. That's right—they deliver.
As long as you are staying near the ASU campus, they will get you cookies up to 3am. Yes, you could walk into their shop and pick up a dozen for your hotel room, but not everyone plans in advance. Isn't it nice to know that you could have a few double chocolate mint, oatmeal raisin, sugar cookies, peanut butter chip, and even white chocolate macadamia nut cookies sent right to your room? We feel better about traveling with the baby already.

J

UMP IN THE POOL AT YOUR HOTEL

The desert heat is no joke, and neither is the need for a little downtime each day. While we know there is more than enough to keep you busy in Tempe, you should always plan a little time at your hotel pool. Let the kids cool off for an hour or two.

Don't have kids with you? Enjoy the hot tub, swim a few laps in the morning, or catch a few rays (while wearing sunscreen!) on the pool deck. Most hotels in Tempe provide towels, so no need to pack your own.

K

IWANIS PARK SPLASH PAD "THE CLOUD"

Kiwanis Park has a Splash Pad that will make your kids run around with pure, uninterrupted joy. Stake out a picnic table for yourself in the shade while they activate "The Cloud" through motion sensors.

Fountains burst from the ground, spurt up from mushrooms, spray from the umbrellas providing shade from the harsh sun, and roll through hoops your kids can run through. About every 10 minutes a "storm" will roll across the top of this water complex, creating a truly interactive environment your kids will never want to leave.
Light Rail trip on the Valley Metro
The light rail that runs through Tempe, AZ runs seven days a week, 365 days a year. This means you can get to downtown Phoenix without a car, which is just another reason we love to stay in Tempe. The Valley Metro and local bus system makes our trips easy, eco-friendly, and fun for the kids, because let's face it, kids like to ride the train.
The Light Rail runs from Peoria through Phoenix, Tempe and Mesa making it simple to hop around the greater Phoenix area. Even better, the Light Rail has public art at each station. Go on an impromptu art tour by hopping off at each stop just to take a peak at the art work.
One of the most popular pieces entitled Hands by Suikang Zhao's is located at the Dorsey Lane/Apache Boulevard station. We also love Matthew and Maria Salenger's Dunlap Venue installation located at the 19th Avenue/Dunlap Avenue station park-and-ride lot.
Average wait times: every 12 minutes on weekdays. On weekends you will have to wait every 15 minutes for a train. Off-peak hours it will run every 20 minutes.
Main Event
On the off chance that it rains (Tempe, Arizona monsoon season does exist) or your kids are somehow bored, Main Event Tempe is ready to step in with a whole building of entertainment. Bowling, arcade games, mini golf, rock climbing, laser tag, billards, gravity ropes, karaoke and virtual reality are sure to keep just about anyone entertains, unless of course they hate having fun.
Pizza, burgers, salads, sliders, apps and crazy desserts are ready to refuel you when you get tired and need a boost.
Pro tip: Monday is when you will save the most during Monday Night Madness. After 4pm, you get unlimited activities or arcade games for just over $10 per person.

N

OM NOM NOM – PICKY EATERS WILL HAVE NO PROBLEM EATING IN TEMPE

Everyone knows college towns were made for eating your way through every restaurant in town. Tempe is no exception.

Restaurants in Tempe cater to just about every need. Vegan, vegetarian, gluten free, carnivore, omnivore, pancake lover, cookie lover, ice cream sandwich eater—they can feed just about anyone. Naturally, downtown Tempe is home to several chains catering to a college kid's budget.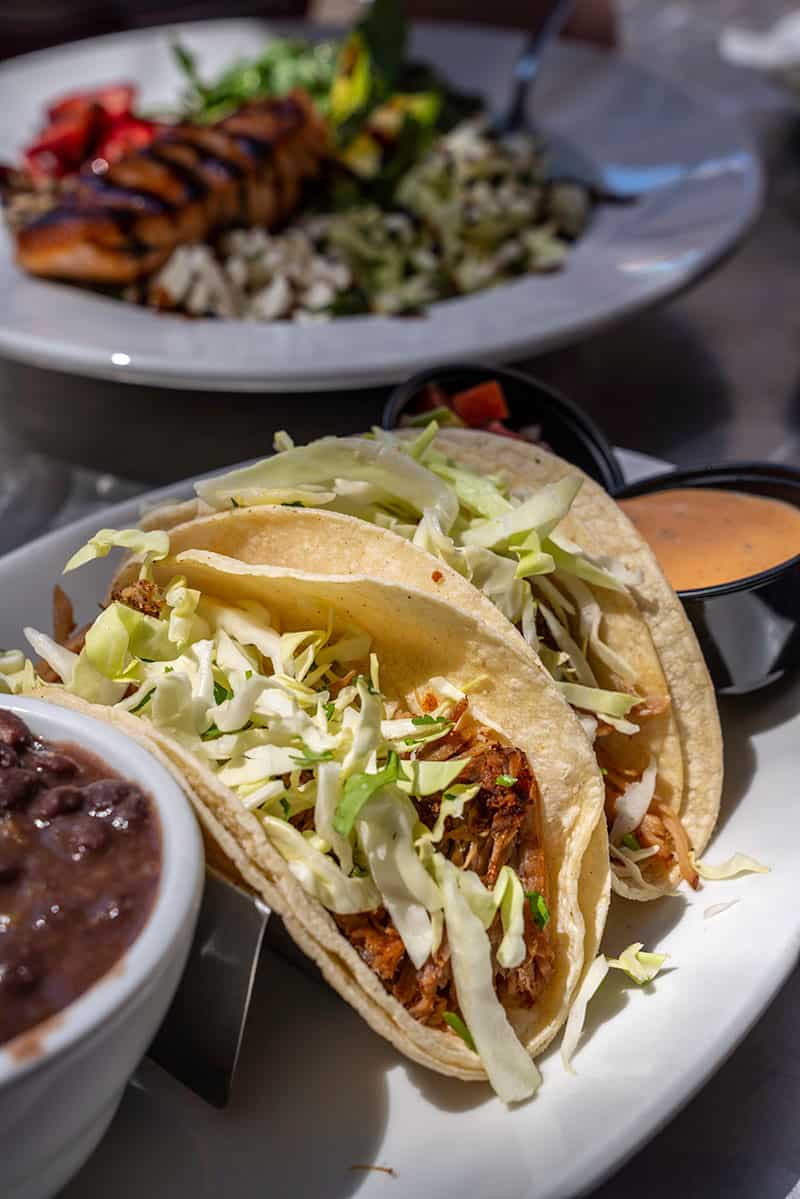 We say skip the chains when you could be eating at spots like House of Tricks and Perfect Pear Bistro though. Tempe Marketplace is where you shop until you drop, but also fill your belly with hearty apps and local brews from the Thirsty Lion Gastropub and Grill. Basically, if you go home hungry, you didn't do Tempe right.

O

GLE AT ALL THE GAMES AT SNAKES & LATTES

Snakes & Lattes, a Canadian based company, seems to have gotten it right when it comes to providing entertainment for kids and adults of all ages. Throw your stuff down on a table inside or on the patio, before you head over to the shelves to ogle the endless number of games to be played.

Not sure which game you want to try or how to play it? A game master is always on hand to help you out. And yes, there are lattes, a variety of coffee and alcoholic beverages, and a selection of nibbles. You have to keep your strength up as you crush your opponent in Monopoly, Catan, UNO, or Magic, right?

P

APAGO PARK

Where do you go when you want to hike for hours in Tempe? Just across the lake in Papago Park, of course.

Papago Park is home to the Phoenix Zoo, Desert Botanical Garden and Hole in the Rock. It could also be argued that the Hall of Flame Fire Museum is here too. (It's actually across the street from the park entrance, so I don't count it as IN the park.)

While all four of these activities deserve their own visit, some even their own day, it's the hiking and bike riding through the park that you really want to enjoy. Tempe bike rentals can be found at The Bicycle Cellar near the Tempe Transit Center, or you can pick up a Grid Bike Share bike near Tempe Center for the Arts.
Mountain bike and paved bike trails traverse the park, including:
Crosscut Canal Path
Galvin Bikeway Trail
Hole-in-the-Rock Trail
Nature Trail
Ranger Office Loop Trail
Double Butte Loop Trail
Elliot Ramada Loop Trail
Little Butte Loop Trail
Trailforks.com is an excellent resource for those interested in mapping out their route.

Q

UIT YOUR BELLY ACHING AT SCRAMBLE FOR BREAKFAST

There is nothing better than a protein packed breakfast in the morning. And a smoothie of course.

Before you head to South Mountain to hike, or even after a sunrise trek, head over to Scramble for a bite to refuel your body. Vegan options, pancakes, omelets and scrambles, burritos, Brizza (breakfast pizza) as well as numerous coffee beverages and a few fruit smoothies are sure to keep everyone in the family happy. My kids sure were.

R

UN UP TO HOLE IN THE ROCK

Hole in the Rock is probably one of the most recognizable landmarks in the Tempe area, and even Phoenix, as it lies in Papago Park, a municipal park of both cities. Just about 0.3 miles long, this trail is rated as "Easy" on AllTrails.com, but you will want to wear sneakers and have sure footing to get to the top.

If you want to avoid the crowds, go early in the morning, at sunrise or soon after. This way you will avoid the heat and can get your perfect photo before the parking lot fills up.
The hole in the actual rock did occur naturally, caused by erosion when the red butte was created 6 to 15 million years ago. There is evidence that the local prehistoric Hohokam Indians settled in the area. They used the hole in the rock to track the solstice and equinox markers throughout the year.
Pro tip: Papago Park is also home to the zoo, right near the Hole In the Rock. Parking can become next to impossible the closer you get to midday. You may have to walk farther than you thought if you arrive after the zoo opens.

S

LICKABLES

Late night craving? Kids disappointed because that attraction you promised you would go to was actually closed? Homemade ice cream sandwiches will take care of that. I mean, what can't ice cream fix, especially when you sandwich it between freshly baked cookies that are perfectly made to hold ice cream between them?

Nine cookies, including a gluten-free option, plus at least 10 flavors of ice cream, means you can make any number of combinations you want into the perfect treat. We prefer the Snickerdoodle with Mint Chip, but that's just us. Or if you are my youngest, just a cone of vanilla ice cream will do.

This being a college town and all (Go Arizona State University Sun Devils!), Slickables is open daily until midnight for all of your sweet treat needs.

T

EMPE PUBLIC MARKET

This isn't your average market. Nope, this is one of many restaurant concepts by chef Aaron Chamberlin, and it is constantly evolving. Wood fired, handmade pizzas, fresh salads, and sandwiches take over the menu, but leave room for dessert. Whenever you are ready to order, just walk inside to the counter and let them know what you would like. As soon as it is ready, they will bring it on out.

The dog-friendly patio is perfect for sitting around a fire on a cool evening, while you sip a craft cocktail from the bar. We loved sitting around with friends, while the kids played UNO, and we had a leisurely meal that didn't have to be rushed.

U

NIVERSITY LIFE ISN'T JUST FOR COLLEGE KIDS

College towns aren't just for the college kids. Tempe is home to ASU Sun Devils (who don't play at Diablo Stadium, the Angels do during spring training) and brings a culture of its own with a variety of museums, galleries and performances. Since many of the college events are free and open to the public, as well as the ASU museums throughout the city, Tempe attracts a wide range of visitors from the area, as well as out of towners.

Not sure where to start on this Tempe campus? Check out the ASU Art Museum, which always has a new exhibit pushing the boundaries of what curators typically think should be on display. For instance, "Clayblazers: Women Artists of the '50s, '60s and 70s" celebrates women in the ceramic field. "Bajo Presión/Under Pressure" brought together early and mid-20th century Mexican art that blended politics and the revolutionary spirit of Diego Rivera, Leopoldo Mendez and Rufino Tamayo.

Need more? Here's a list of free things to do in Tempe:
ASU Art Museum
Tempe History Museum
Gallery at TCA (Tempe Center for the Arts)
Gallery of Scientific Exploration
Eisendrath Center for Water Conservation in Papago Park
The City of Tempe's public art collection
ASU's public art collection across the campus

V

IEWS ON TOP OF SOUTH MOUNTAIN

Take the short hike up or the long trail up and over South Mountain for views that seem to stretch across Arizona. In the desert, a clear day is pretty much guaranteed, but so are hot temperatures. Slather on your sunscreen before you hit the trail, and bring plenty of water.

While younger kids can certainly make it to the top of the mountain, the longer trail that goes down the back of the mountain and loops back around might be a bit too long, especially if you hike midday. Get up early, head to Scramble for breakfast, and enjoy a leisurely hike up and back, leaving plenty of time to play at the top.

W

ALK IN DOWNTOWN TEMPE TO ALL OF THE 53 PUBLIC ART WORKS

Most cities are focused on their mural arts when it comes to public art projects, but in Tempe it's about so much more than paint on a wall. In the harsh desert climate, murals can't last for more than five years, so statues are much more prevalent.

Window installations are also emphasized, especially in public buildings where the art museum's collection can be highlighted in a public venue, like the downtown post office. Even the Tempe Transportation Center and Valley Metro stops each have a unique piece of installation art. Keep your eyes peeled for each one. It's worth riding the light rail just to see them all.

X

EROPHYTE (BUT WHAT IS IT?)

The xerophyte is a plant adapted to surviving with little water- in relation to cactus. The saguaro cactus, for example, expands as it collects water the few times a year it rains. This helps it adapt and survive throughout the brutal summer.

When you are exploring Tempe, you can't help but see a number of xerophyte, including several cacti, both flowering in the spring, surviving in summer, or getting ready for those rains to come again in the fall. The Desert Botanical Garden is one of the best spots to see a large variety of xerophyte, but you can see them just walking down S Mill Avenue too.

Y

ODEL WHILE YOU KAYAK TEMPE TOWN LAKE

Yes, there is a lake in the desert. Tempe residents flock to it whenever they have a free moment. Don't let this turn you away though. There is plenty of room for everyone.

Rent a kayak down at Tempe Boat Rentals under the bridge, and go for a paddle for an hours or two. See how your yodel echos as you pass under the bridges that span the lake as you cruise by Tempe Beach Park. Early in the morning you may even get to keep pace with the ASU rowing team. Good luck with that. Ha!

Z

EBRAS AT PHOENIX ZOO

While not technically in Tempe, the Phoenix Zoo is on the border, and in Papago Park. Is is definitely closer to downtown Tempe than downtown Phoenix. Slap on your sunscreen, grab the kids and get ready to explore a whole lot of local and transplanted animals.

It could take a whole day to move the kids through this zoo. There is so much to see and do.
Bring a few extra bills to feed the giraffes, ride the Safari Cruiser, Endangered Species Carousel, rush down the Polar Slide (no water involved) or watch a film in the 3D theater.
Swimsuits should definitely be packed if you plan on letting the kids splash in the Leapin' Lagoon, Yakulla Caverns or Enchanted Forest. And let's be honest, whether you want your kids to get wet or not, they will get wet if there are splash pads and tiny rivers around a playground, so have extra clothes in the car for them to change into either way.
TIP: You can sometimes find a Phoenix Zoo Groupon to get up to 30 percent off the ticket price, which can save a family a lot of cash.
If you need to find a few fishy friends, you can pop over to Sea Life Arizona Aquarium at Arizona Mills Mall, where aquatic wonders come to life. This is perfect for babies and toddlers, who don't always have the attention span for sleeping lions and hot summer days. Touch pools and massive tanks provide endless entertainment, and numerous fish swimming around that are easy for little eyes to track.
Looking for a Tempe Hotel? Check out the following!