This post is part of a paid partnership with Nozin® Nasal Sanitizer® antiseptic.
When you start to think about how to plan for winter travel, there is a lot more to consider than during the summer. Winter brings with it cold weather conditions, more germs being spread around indoors, and lots of layers that have to fit in your suitcase.
Especially when cold and flu season is underway, taking a few extra precautions will keep you safe and healthy whether flying with kids, going on a road trip with friends, or just driving up to see grandma for the holidays.
Winter Safety Tips
Generally, when we think of winter safety tips, we only think of driving tips. While you definitely need to get your car inspected and tires looked at before you hit a winter destination, there is a lot more that goes into staying safe when you travel in the winter months.
Go through your winter travel checklist to make sure you have everything packed and easily accessible in your car. You never know when an emergency could hit.
Winter Travel Checklist
Get the car inspected.
Check tire pressure.
Always have at least a half tank of gas in the car.
Check weather and road conditions.
Pack a flashlight, blanket and snacks in the car.
Have a small snow shovel easily accessible.
Don't forget your emergency roadside kit and first aid kit.
Now, let's see how you can stay safe before you even leave the house this winter. Remember, I am not a medical professional. These tips come from years of travel and a whole lot of common sense picked up along the way.
Winter Health Tips
In the past, I've gotten sick on more flights and train rides than I can count when the temperature drops. Before you leave home this winter, there are a few things you will want to do to protect your body.
Hopefully these travel health tips are part of your daily routine, but if not, now is the time to add them in as cold temperatures head this way. They are simple and easy to implement, and won't put a dent in your wallet.
Hydrate
Drink plenty of water at home, so you are hydrated when you travel. Airplane travel can suck all of the moisture out of you, which not only creates dry skin, but it also means you aren't flushing out any germs that enter your body.
Sanitize Your Nose
Nasty germs are everywhere, so I do my best to protect my hands, face and especially my nose. The nose is a top spot where germs enter and exit the body.
By using Nozin® Nasal Sanitizer® antiseptic, an over-the-counter (OTC) topical solution containing alcohol as the key ingredient, you can help protect yourself and your family from potential infection for up to 12 hours.
It's clinically-proven to help kill 99.99% of germs and is used by hundreds of hospitals.
Best of all, it's safe for kids 2 and older (with adult supervision), so I can protect my boys all year round.
They don't mind the fresh smell of oranges that is infused into the bottle solution via natural oils in this #1 patented product for daily nasal decolonization (also available in PopSwab® ampules, the perfect size for popping into your purse or cosmetic bag for on-the-go travel).
Wear a Mask
If you are flying, make sure you pack a mask to protect you from colds, flus and other germs running around the cabin. While you have done everything you can to protect yourself, that extra layer of protection is worth it.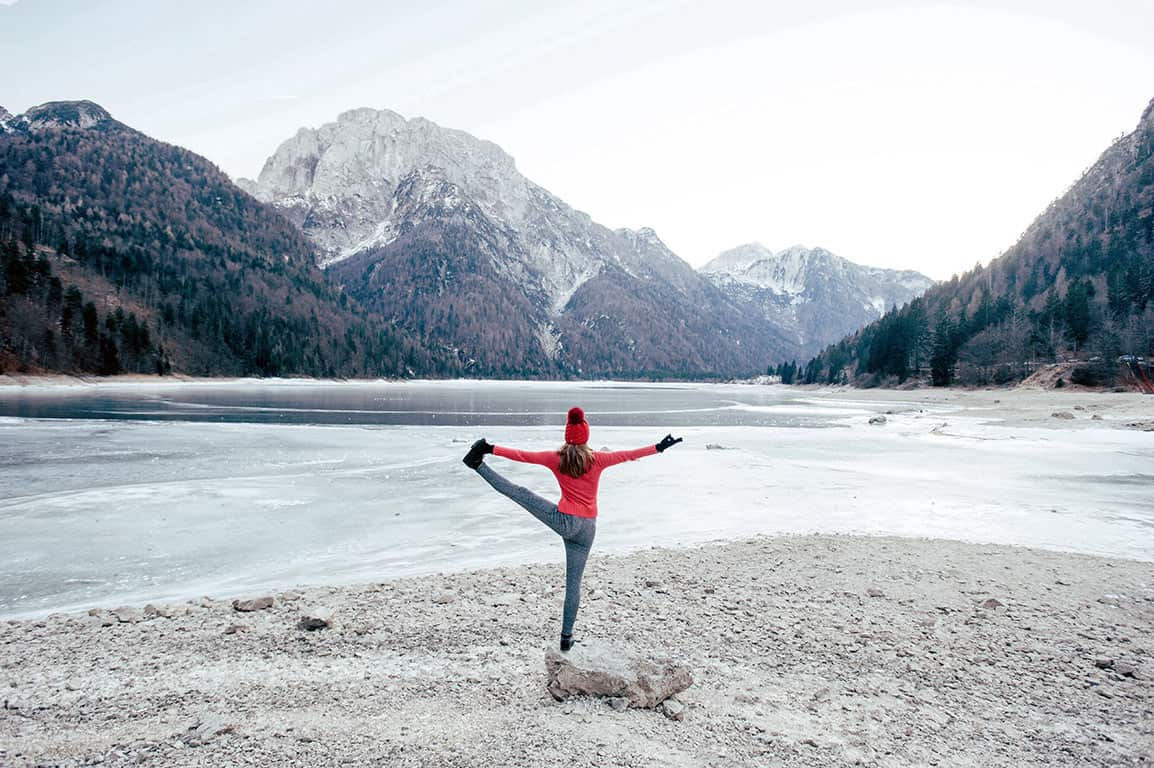 Exercise
Exercise regularly, whether you go for a run or hike outside, or have a favorite workout you do in your basement like me. I love to kick off my day with a HIIT workout, getting in my cardio and strength training before I sit at my desk for a few hours.
According to WebMD.com, "Exercise improves your overall fitness, which can help boost your immune system — the body's defense against infections."
As my own doctor has told me, exercise is "low hanging fruit" for you to grab to protect yourself on a number of levels. Exercise doesn't just protect me from infection, but also can help to prevent my migraines and combat my hereditary high cholesterol (which can lead to some scary health issues like a heart attack).
And don't tell anyone, but shoveling snow and ice is exercise, so get out there with your kids and shovel the walkway. You can have a nice hot cup of tea or apple cider once you are finished removing snow from your car.
Cut Back on those Comforting Carbs
Carbs are our natural comfort food during the winter season. We are supposed to pack on a few layers like a bear going into hibernation, right?
Wrong.
Continue to load up your shopping cart with lots of fresh fruits and vegetables. Root vegetables are plentiful this time of year and can help cut your cravings, while still giving you the healthy vitamins your body needs. Leafy greens are packed with nutrients, and easy to sneak into a smoothie for the kids. No more excuses!
Winter Skincare Tips
I don't know about you, but my skin turns into a desert in winter weather. From space heaters in my office, to going from extreme cold outside to home fires inside, my poor body doesn't know what the heck is going on.
Remembering a few winter skincare tips at the start of the season, and maintaining proper skin health throughout the winter can make a huge difference.
Moisturize
Moisturize. Moisturize. Moisturize. Even though you are drinking lots of water, you still need to give your face, neck, elbows, feet and any other spots that get dry from the indoor heat blasting all day a little love.
Let's not forget to moisturize our nose either. Yes, that's a thing. Nozin® Nasal Sanitizer® antiseptic keeps our noses moisturized with a subtle, orange scent. The patented formula also contains inactive ingredients such as jojoba, water, orange oil, lauric acid, vitamin E and more that make it pleasant to apply and easy to use.
Wash Your Face
I don't know how many times I tell my boys, but you have to wash your face. While we are all bundled up in jackets, masks and scarves to stay warm, dirt and oil is getting stuck to our skin.
Give your face a nice scrub to open up those pores so they can breathe again. Dry your face and then apply a nice moisturizer to lock in that dewy glow.
Hydrate Your Lips
My youngest son has perpetually bright red lips and a little dry ring around his mouth in winter. He licks his lips constantly because they are desperate for hydration.
Instead of grabbing a moisture-boosting lip balm, like Vaseline that can protect his lips, he just licks them until they crack.
And then he comes crying to me to fix it.
Despite this happening every week, and every winter, I still hand him a glass of water and my tiny lip balm that then disappears into his backpack for the rest of the year.
Winter Packing List
Now that we have your body and skin protected from winter, it's time to leave the house. Packing for winter always means lots of layers, having an extra blanket in your car, as well as an emergency kit, flashlight and window breaker (we have a Leatherman in our glove compartment at all times, especially if a winter storm hits).
You'll want to pack a few personal essentials in your bag before you take off on your winter driving trip too.
Tissues
Nozin® Nasal Sanitizer® antiseptic (buy it HERE)
Hand sanitizer
Cold medication (just in case)
Warm layers
Extra socks
Waterproof or water resistant jacket
Hand lotion
Lip balm to protect lips
Sunscreen (if you will be out in the snow)
Check out our winter essentials style guide for more tips on what to wear this season.
Love it? This post is part of a paid partnership with Nozin® Nasal Sanitizer® antiseptic. As always, my opinions are my own, when they aren't you will be the first to know.