When you leave home to hit the open road there are a lot of things to think about. Creating an essential road trip packing list will make sure you never forget the things you can't live without. It will also keep you and your family safe on the long-haul trips.
From water bottles to snacks, charging cables and jumper cables, you can rest assured this road trip checklist will have you prepared for almost any eventuality when take that long road trip cross country, or just a weekend at a national park.
Road trip Essentials
Everyone has their own list of road trip essentials, but as germs continue to float around and our desire to get out on the open road persists, you want to make sure you pack up items that will keep you safe, as well as entertained, fed and protected when an accident happens.
Car Registration and Insurance Cards
It may sound simple, but how many of us actually remember where we put our car registration and car insurance cards?
Make a copy of the originals, and stick it in an envelope in your glove compartment. Keep the originals in your wallet.
Your car registration, car insurance cards, and even your travel insurance information, should always in two places. If your car is stolen, you will still have the originals on you.
Antibacterial Hand Sanitizer
Germs are everywhere, so it is essential that you protect you and your family with hand sanitizer. I always have a squirt bottle of antibacterial hand sanitzer in our car, plus a small one in my purse.
The boys each have one in their backpacks too. We always have hand sanitizer on hand when we fly with kids, so why wouldn't we have it in the car.
Gas station rest stops can have questionable cleanliness, so keep that hand sanitizer close.
Face Mask
Many places require face masks to enter right now, so don't be caught unawares. I keep a container of masks in our car, in adult and child sizes, so we always have a clean mask to pop on when we enter a building.
From checking into hotels, to pumping gas and grabbing take out, we want to make sure we stay safe.
Why do I have a stack? Our first day out on the road with masks my youngest dropped his in a puddle. Obviously, he can't wear a wet, dirty mask, so I threw that one in the dirty laundry bag and handed him a new mask.
We do carry more kid masks than adult masks when we pack for a road trip. I'm sure you can guess why.
Nozin® Nasal Sanitizer® antiseptic
While we all know to keep our hands clean, what about our noses? Doctors have told us again and again that viruses and bacteria enter through the nose, so why wouldn't we clean our nose each day, like we clean our hands?
Nozin® Nasal Sanitizer® antiseptic is the only patented nasal cleaner that is used in hospitals by doctors and nurses that is also available for consumer use. It kills 99.99% of germs and works for up to 12 hours.
One little swab up the nose once a day can protect your entire family. It's safe for kids (with adult supervision when applying) and can be used every day.
It's so easy, why wouldn't you do it when driving the open roads (I use it when I get on a plane too!).
Antibacterial wipes
Grab a pack of wet wipes, or even baby wipes for the car to keep your hands clean throughout your trip. Antibacterial wipes are great for before and after messy meals too.
My kids use their shirts way too often to wipe ketchup and BBQ sauce off of their faces. I toss them each a wipe in the middle of meals so they use the proper cleaning cloth, instead of their clothing.
A mom can dream about her kids wearing a clean shirt for more than 20 minutes, right?
Tissues and Paper Towels
We always have tissues and paper towels in the car to clean up spills.
We also have random levels of seasonal allergies in our household. You never know what pollens you will find on the road, so tissues are great for those sneezing fits that come on at random times.
Car emergency kit
Somehow, I have two car emergency kits in my car. Don't ask- one is just fine for your car trip.
In your emergency kit you should at least have:
Jumper cables
Fix-a-flat (tire patch)
Flares
Flashlight (check those batteries every 6 months!)
Caution triangles
First aid kit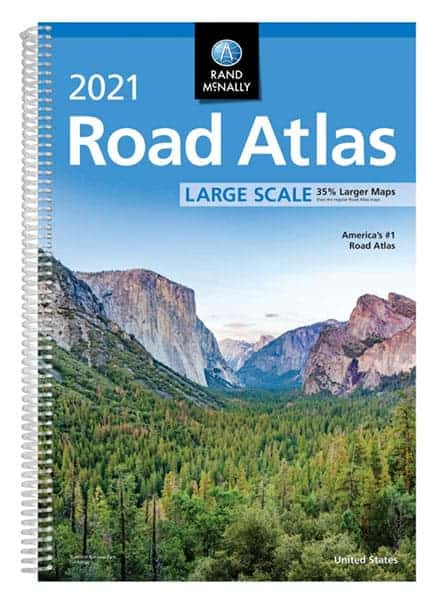 Paper Map or Road Atlas
I admit, I rely on my phone and Google Maps way too much for directions. I like the convenience of hands-free directions and knowing when traffic is popping up that I can avoid.
However, we have been stuck in many places, needing to reroute where there is no cell service. Having a paper map or country atlas is a lifesaver, even if you are on a Florida road trip.
Plus, everyone should just know how to read a map. Make sure yours is up-to-date, as the map your mom used back in the 80s has probably changed.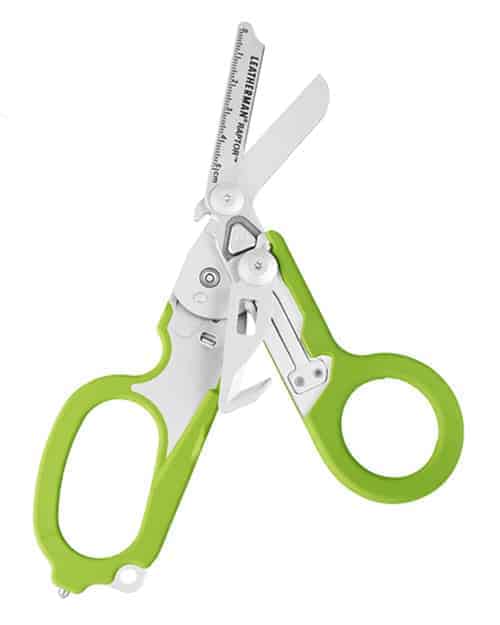 Glass Breaker
Accidents happen all of the time, but some are preventable with the right tools. A few years back I grabbed a glass breaker/seatbelt cutter tool for both my husband and my cars.
I'd read one too many articles of seatbelts getting stuck and choking children. I've also watched too many movies where a car falls into water and the people are trapped because they can't break the glass.
One tool, and all my fears (both real and irrational) are gone.
Charging Cables for Devices
Keep your devices charged with extra-long cables. We have iPhone cables for phones and an iPad, plus micro-USB cables for Kindle fire tablets.
I try to work when we know we have a very long stretch of road to drive, so I also have my laptop charging cable. USB to USB-C cables work on the newer Apple laptops, which is handy, because this is the same cable to charge the Nintendo Switch.
If you don't have enough USB outlets built into your car, you can grab this charging box that plugs into the lighter spot in your car (most cars still have the 12v charger built in, even older cars).
External battery packs
We always have an external battery (here's our favorites for every type of travel) to charge up devices on the fly. Sometimes we don't have enough outlets open, or one of the kids is in the way back where there is no USB outlet for him to plug into on a road trip.
Having an external battery is handy for charging your phone when you are making multiple stops too. You can keep charging, even while touring a museum, national park or roadside attractions.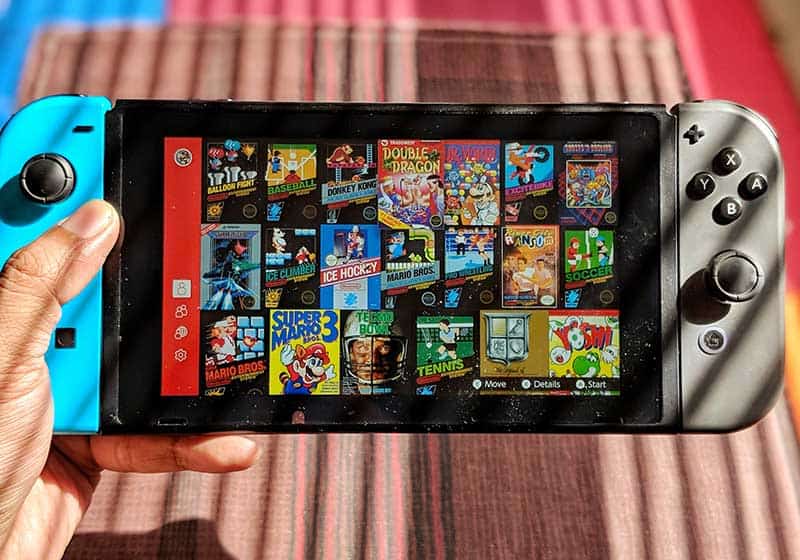 Car Entertainment
Music, audiobooks, movies, games, coloring books, sudoku—you need it all to keep yourself entertained on the road.
For the kids, we have a craft box they can rummage through with a "52 Things to do in the Car" deck of cards. We also play the license plate game, road trip bingo, and other activities when they aren't on electronic devices.
We have a simple road trip with kids rule- every other hour you can have device time. On alternate hours, they have to do something non-screen related.
This gives my husband and I a break, and keeps the kids from going crazy with too much screen time (it can easily happen with unlimited screen time when you unplug them. We learn that the hard way!)
Reusable Water bottle
You never want to run out of water on a road trip, especially in the summer months. I got stuck on the NJ Turnpike in my 20s and almost passed out from dehydration and heat exhaustion.
My car a/c was out and the car was overheating, which meant I had to drive with the windows down and the heat on. It was not pretty.
Now, we always have two full water bottles per person in the car. At least one has to be a Hydroflask, Swell or Contigo that can hold the cold for 12+ hours.
When we stop at hotels for the night, I fill each bottle with ice from the hotel ice machine and water for the next day. We save money on bottled water, plus it's more environmentally friendly because we aren't buying all of those plastic bottles.
Coffee mug
My husband and I run on coffee during road trips. We both bring our own coffee mug to fill up in the morning at the hotel.
I can also save on disposable cups at a coffee shop by handing over my clean travel mug. Some coffee shops even give you a discount on your order if you use your own mug.
My travel coffee mug has to keep coffee warm for at least six hours. Sometimes I like to sip and savor. And it can't drip or leak.
Reusable utensils
I hate using plastic take-out utensils. There is no need, especially when you are eating in the car, or at a hotel or campsite.
Reusable utensils come in all shapes and sizes. I have a tiny kit I keep in my toiletries bag that has a spoon and chopsticks.
For road trips and when traveling with the kids, I have this little pouch of utensils we can use. I stash it in the glove compartment or snack bag for easy access.
Steel Straws Travel Case
No one should ever have to use plastic straws when you can easily travel with a reusable straw kit.
The one we have comes with two straws, but I add in two more so the whole family is covered. It comes with a cleaning straw and can easily fit into my purse for use in restaurants and beverages in the car.
United by Blue Meal Kit
I recently bought this adorable United By Blue meal kit that I'm sure was meant for camping, but is perfect for road trip meals too.
It comes with two bowls, two cups and two spoon/forks (not quite a spork- it's too sided). There is enough room in the pouch to expand the kit to add more bowls, utensils and cups too.
I've used it to make oatmeal in the morning for the kids at hotels, mix cans of tuna at rest stops and even make mac n' cheese for a late night dinner on the road.
Yes, I'm that good at creating random road trip meals. My culinary skills are wowing you already, I know it.
Backseat organizer
I finally broke down and grabbed backseat organizers for the boys. Each has a drop down tray, which is great for watching movies, eating cereal in the morning and holding sandwiches as we drive.
I also stash barf bags, water bottles, crayons, paper and tissues in the pockets and compartments so the kids can easily access whatever they need during our road trips.
Neck Pillow
Now that the boys are out of car seats, I've gotten them kid travel pillows to support their necks.
They nap in the car somedays or pass out when we are driving late into the night. Nothing hurts me more than seeing their little necks crumpled over to the side with no support.
Barf bags
My oldest son and I get carsick, especially in traffic on hot summer days. My neighbor found these vomit bags that make it easy to tie off and contain the smell.
Now, we have a few in the glove compartment and in the pocket in front of my son's seat.
I've had to clean up a lot of barf on seats, baby car seats and clothing. Trust me, you want to be prepared for vomit, even if you don't think you or your kids will get sick.
In a pinch, a few plastic shop bags or even dog bags are good to have on hand.
Kids' and adult Dramamine
No matter what country you are in, there will be some sort of motion sickness pills available.
Dramamine, Bonine, Graval– they are all essential for a road trip.
I like the less-drowsy versions and also ginger pills for days we think will be less winding and hot. You will still want the heavy-duty carsick meds for family members who always get car sick and for hot days in the car.
Car cleaning wipes
There are always unexpected spills in cars, plus dirt (and other unmentionables) getting dragged into your vehicle. Throw a pack of car cleaning wipes into your vehicle to pick up messes quickly.
Don't forget to wipe down your dashboard, steering wheel, car handles, etc. to keep germs away and the whole family safe too.
Skyroam
If you work from the road like me, or your kids HAVE to have internet access for their tablets, you can grab a Skyroam. This like personal wi-fi device will give everyone in the car Wi-Fi access on up to 10 devices. You can pay by the month or the gigabyte.
Best of all, Skyroam works across the USA and around the world.
I've literally watched a friend call his daughter in Paris while we were touring Petra via his Skyroam. No one else was getting cell service on their phones, but he was able to get a connection on Skyrom in one of the most remote, cavern hidden spots on the planet.
Buy on SkyRoam.com (10% discount code: Walkingontravels)
Umbrella
Rain happens, so you better be prepared. We hit rain on I-95 on the way to Philadelphia a few weeks ago, and again in Minnesota while driving to North Dakota.
If you have to jump out to pump gas or use the toilet, you don't want to get soaked. You may still have hours of driving ahead of you.
The last thing you want is to be wet in the car. It's not comfortable and you will start to stink.
Wet/Dry Bag
Speaking of getting stinky and wet, I always have a wet/dry bag in the car. It harkens back to my days of traveling with babies. There were always wet and dirty clothes to pack up and stash in the car.
Now, if we find a swimming spot, get caught in the rain or our laundry doesn't quite dry overnight, I can pop the wet clothes in the wet/dry bag until we hit our next stop.
Snacks!
You will definitely want a nice supply of snacks for your road trip. Grab trail mix, granola bars and fruit leather to make everyone happy throughout the day. My oldest son insists on beef jerky too.
Grab our full road trip meal and snack guide
Love it? Pin it for later!