Charleston restaurants are a mix of chains and local joints, making it easy to dive into the local food scene as long as you get away from the mall. If you just take a walk around town you will figure out where the locals love to go. Capitol Street is the best place to start, but don't skip out on the side streets.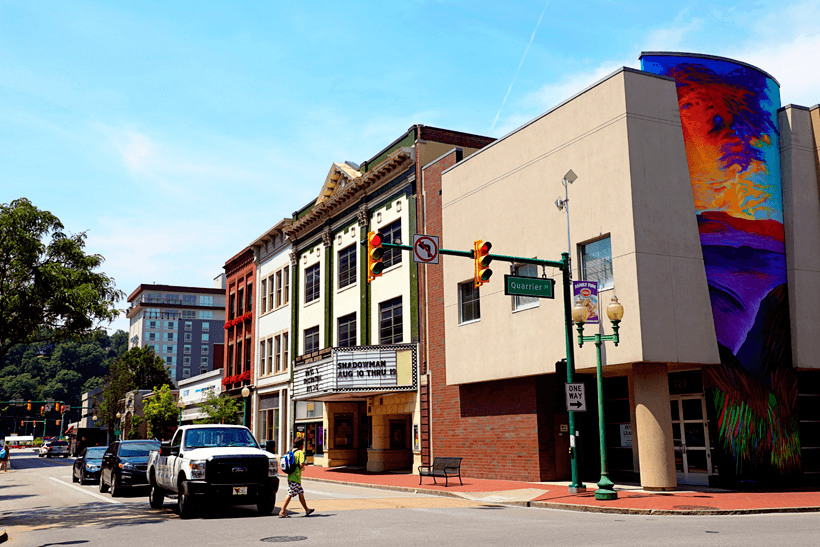 Be aware that one of our favorite Charleston restaurants is actually down by the capitol building too. You just never know where the next hot spot will pop up in this wild and wonderful city in West Virginia.

First Watch
164 Summers St, Charleston, WV 25301. First Watch is one of the only breakfast spots downtown if you want to eat outside of your hotel during the week. It's a chain, but at least it's good.
Their egg offerings are superb and the kid's menu is spot on with chocolate chip pancakes, eggs and fresh juice.
Check out their special juice concoctions that can give your day a boost. The staff is friendly, but be aware- you pay at the counter on your way out. Not at your table.

Taylor Books
226 Capitol St, Charleston, WV 25301. If you don't need a full breakfast, but you do need excellent coffee, head to Taylor Books for a cappuccino or one of their signature coffees.
Check the board for the special of the day/ week. If the Honey Nut Latte is on the menu, give it a try. No sugar is needed with this one. Scones and other pastry treats are on hand to curb your hunger as well.
If you need to do a little work, pull up a table, or simply peruse the book and magazine section, let the kids ogle the children's books or play with the toys at the tiny tables.

Bluegrass Kitchen
1600 Washington St E, Charleston, WV 25311. Bluegrass Kitchen is one of the few restaurants down by the state capitol worth mentioning. Free parking is in abundance in the neighborhood, so don't pay to park ever.
This part of town looks like it is up and coming, so expect to see more, especially with this favorite Charleston restaurant drawing in the local foodies.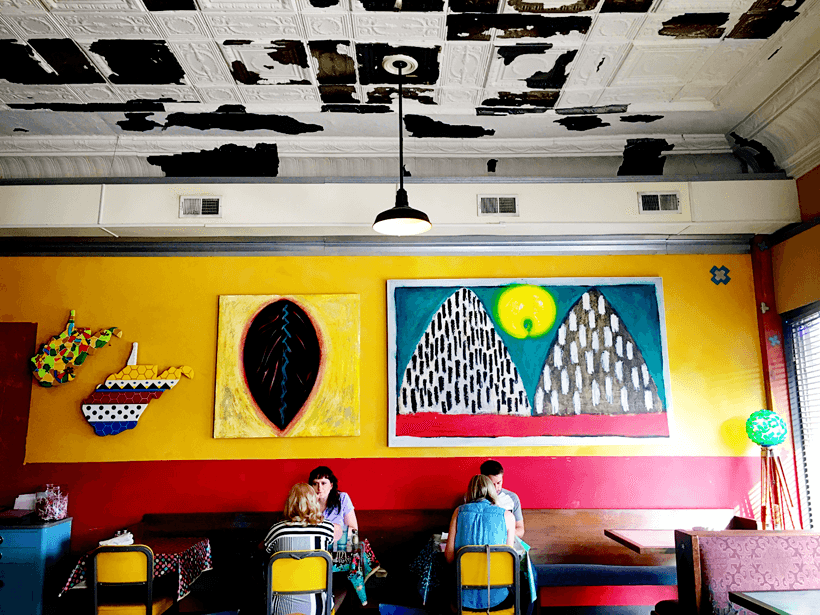 The staff is beyond knowledgeable about the menu, having tried most of the wine and beer list, and all of the menu. Always save room for dessert. If key lime pie is on the menu, order at least two slices. This is one of my favorites in the country and will make your mouth pucker with all of the lime-goodness inside.

Pies and Pints
222 Capitol St, Charleston, WV 25301. Right on Capitol Street, Pies and Pints is hopping on weekend evenings. They don't take reservations, and waits can be up to two hours long (EEK!). Get there early, opt to go for lunch or grab take out if you can.
Small pies are perfect for kids to share, while large pies can easily feed a family if you are ordering a few appetizers or salads. The beer list is extensive and you can get samples if you aren't sure which will fit your mood that day.


Black Sheep Burritos and Brews
702 Quarrier St, Charleston, WV 25301. I know, you are hesitant to try tacos in the middle of West Virginia. I was too. Have no fear, these guys know what they are doing.
There are some very inventive flavors being mixed on the menu, like Bulgogi tacos (Korean BBQ marinated Flank Steak, Kimchi, Smoked Cashews, & Cilantro), but some old standbys like steak and chicken tacos are on the menu as well. They make a nice fish taco too, which may have been the most surprising of all.
Their queso dip and guacamole are spot on, as is their black bean and corn salsa, which my kids devoured. This is a popular spot, but they do move tables quickly, so don't be put off by a crowd at the door.

Ellen's Homemade Ice Cream
225 Capitol St, Charleston, WV 25301. Who doesn't love ice cream? I mean really. Ellen's is serving up several flavors, some dairy free, along with a few sandwiches and salads, right on Capitol Street across from Pies and Pints, and Taylor Books.
There is seating inside and outside, as well as a children's play area, so parents can put up their feet for a few minutes while their kids sugar up.


Capitol Market
800 Smith St, Charleston, WV 25301. There is nothing better than a year-round market. Capitol Market is set up in an old rail yard just a short walk from the center of town. There is plenty of public parking if you don't want to walk or plan on buying your body weight in produce though.
Locals do their weekly produce shopping here, as several farmers bring in fresh fruits and veggies by the pick up truck load. Inside you will find fresh fish, meats, wine, and even a little grocery store. You can also get prepared foods like sushi, sandwiches and fried fish.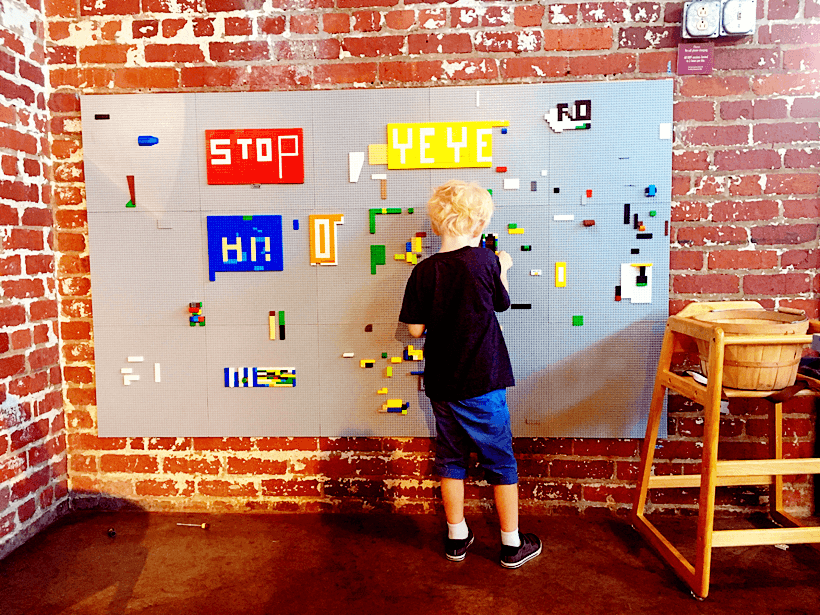 There is a LEGO wall for the kids to play at while mom and dad sip coffee from Mea Cuppa and nibble on chocolates from Holl's Chocolates. If you are looking for something more substantial, you can pop into SoHo's, the Italian restaurant inside the market.