No one likes a government shutdown. We all assume it will be short, but when it drags on, a government shutdown affects travel in unexpected ways.

GOVERNMENT SHUTDOWN AFFECTS
Not only does it have a local impact on the economy, but it can have a long-term ecological effect on our national parks. Washington DC museums close, but so do Smithsonian museum locations across the U.S.
Restaurants that depend on government employee foot traffic loose money and have to lay off staff. No one wins the longer a shutdown lasts.

WHAT YOU CAN DO ABOUT A GOVERNMENT SHUTDOWN
While you can't reopen the government, you can be proactive when it comes to your travel planning.
Always check the website before you arrive at a government run park or museum
If you visit a national park- Carry out ALL of your trash
Bring water and snacks, as concessions will probably be closed
Pack hand sanitizer and trash bags
Visit state parks instead of national parks
Dine at local establishments near shutdown government offices, agencies and museums

NATIONAL PARKS
National parks are one of the first things to go during a government shutdown. For most parks, there will be no National Park-provided services, such as restrooms, trash collection, facilities, or road maintenance.
This means snow and roadkill will not be cleared away. Bathrooms will be locked or they will not be cleaned. Pack hand sanitizer and trash bags to wash your hands after using the toilet or Mother Nature's restroom.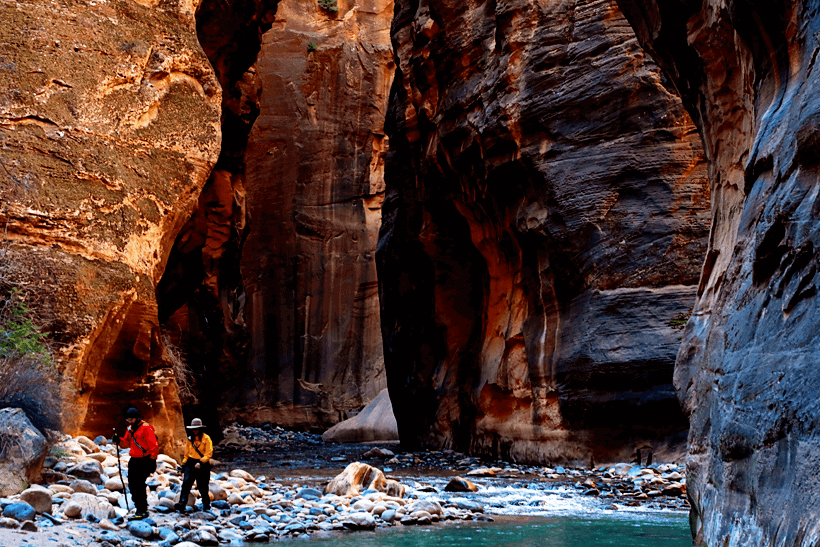 Trash cans will be overflowing. Carry out any and all items you bring in with you. Throw trash out at your hotel or another location. Do not leave it in the park.
Overflowing trash cans in national parks, like Zion National Park, mean more plastic and unhealthy waste for wild animals to eat. This will have lasting effects on the wildlife inhabiting our National Park system for years to come. Don't be part of the problem.
In fact, bring a few extra-large trash bags to pick up extra waste to haul out with you. We can all help our park services departments, who are already underpaid as it is, to get through a government shutdown.

SMITHSONIAN MUSEUMS AND THE NATIONAL ZOO
All Smithsonian Museums and the National Zoo are closed during a federal government shutdown. So, all of those government employees on furlough can't even take in a bit of art and culture while they twiddle their thumbs waiting to go back to work.
Stalk the Smithsonian website for updates about closures and reopening dates. The museums and zoo may not reopen the same day the government shutdown ends. It takes time to get exhibits cleaned and ready for the public.
Take heart- the National Zoo does still have people taking care of the animals. You just can't visit the pandas right now. The zookeepers love these animals. Even if they weren't getting paid, they would still show up to make sure their creatures were well cared for, especially during the cold winter and hot summer months.

DINE AT RESTAURANTS AROUND GOVERNMENT BUILDINGS
One thing I never considered was the restaurants around government buildings, museums and national parks. A friend on furlough mentioned that many of the restaurants around her office were having to lay off employees because they had no customers from the offices coming in to eat.
A government shutdown affects not only government employees, but all of the local business that are supported by those employees. If you are visiting, live in Washington, DC or near any government-run agency, think about going out to eat near one of these spots. Your next date night, brunch with the ladies, or lunch with the kids could help a business stay open and pay their staff one more day.

GOVERNMENT SHUTDOWN AFFECTS EVERYONE
Whether you travel or not, the government shutdown affects you or someone you know. Start asking around and it is amazing how strong the ripple effect can be across the economy.
We can't force the president or congress to grow up and play nice, but we can help each other.
You can dine out tonight at a restaurant struggling to stay open. We can all head out to the nearest National Park and clean up trash this weekend with our kids.
And remember, instead of hiking in national parks during a government shutdown, head into the state parks. They are still open and are being well maintained. Many are just as beautiful as the national parks too. Let's show our states some love, while our nation gets itself together.