Fancy bringing some 5-star holiday vibes into your home? We've got your ultimate guide to creating luxury accommodations right in your home. After all, who doesn't wish they could have a hotel staycation right about now.
Naturally, turn down service is optional…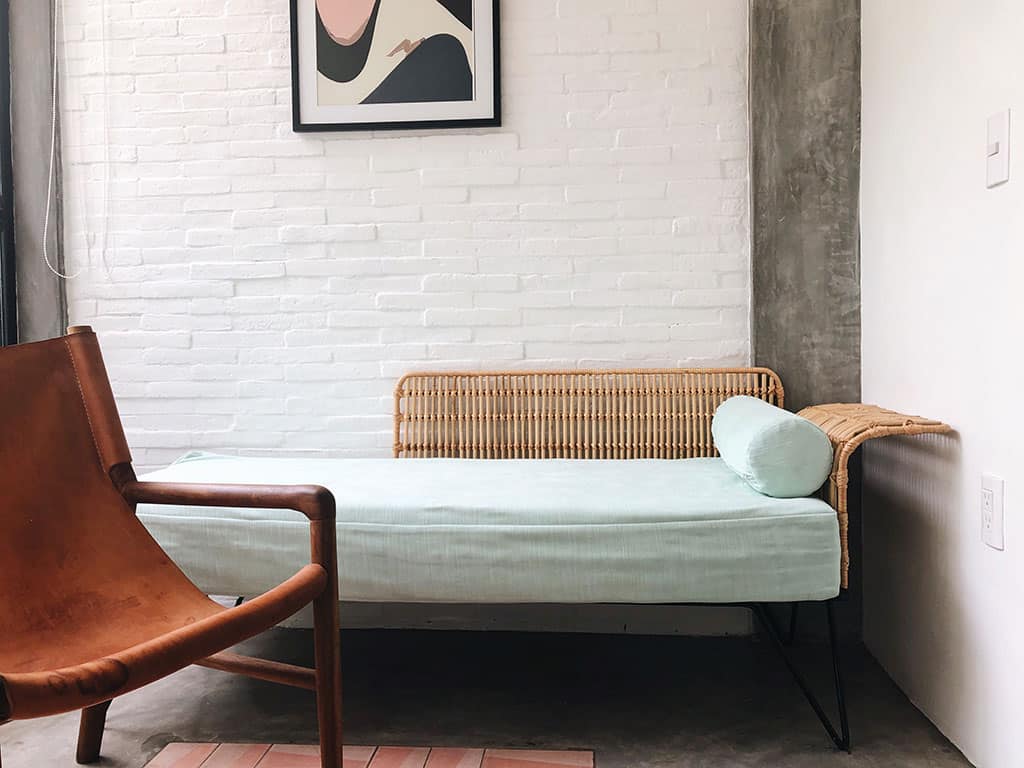 Thematic Rooms & Declutter
Hotel spaces generally have the advantage of being created in one fell swoop, by a designer with an overarching vision. In contrast, our homes tend to be an aculmination of furniture collected over the years, trinkets from travels and sentimental items.
It's time to take a fresh look at each room in terms of its overall theme.
So, your bathroom has a nautical theme? Then take out the items that don't fit in with this mood and declutter. This will also help to create tidy surfaces with just a few coordinating key-items on show, providing a more harmonious feel.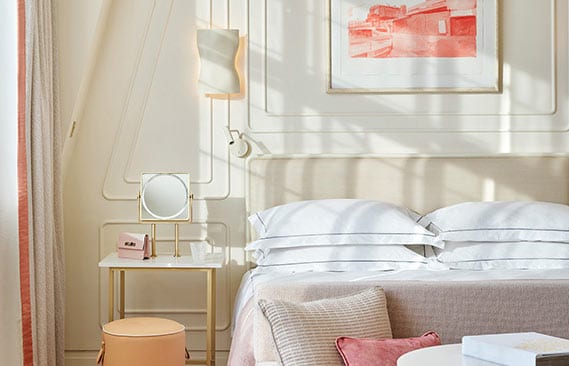 Also consider the use of color in each space. The bedrooms at the recently revamped One Aldwych in London are a master class in using a soft color palette to create a calming effect.
You can also dot a few vases of freshly cut flowers around the house to brighten rooms and lift the mood. Pop down to your local farmer's market or flower shop to find what is in bloom, completing the look of your hotel staycation.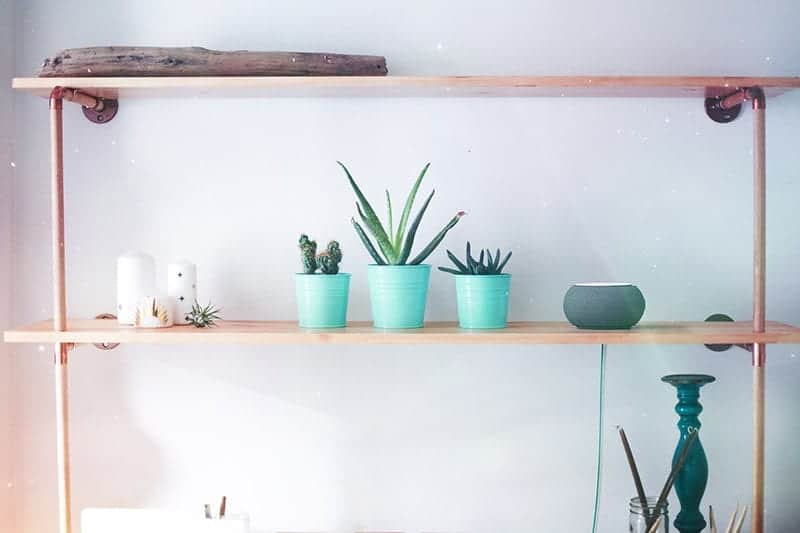 Create A Bedroom Cocoon
The best hotels know that guests sleep better when insulated from light and noise. If you don't already have them installed, invest in some blackout blinds (these won't break the bank) or curtains to block out the light. As an added bonus you may even get some extra shut-eye, if your kids tend to be early risers.
The Snooz white noise machine can also help you sleep like a baby. Imitating the gentle whirring sound of a fan, the clever device lulls you into a seriously deep sleep and can be programmed either with the touch of a button or via their app.
It also makes a handy travel companion, blocking out unfamiliar noise whilst in hotel rooms.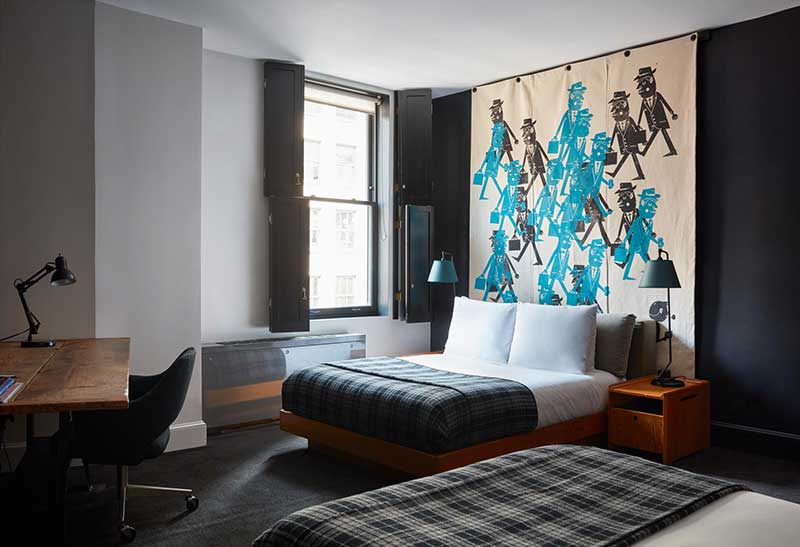 The Bed Makeover
One of the best parts of staying in a lavish hotel is sinking into a spacious, pristine bed at the end of the day. Recreate this feeling at home, by giving your bedroom a mini makeover.
If you've stayed at one of the hip Ace hotels, you'll know their beds are like sleeping on a cloud. Enjoy that feeling every night by investing in the very same mattress that Ace use in their guestrooms.
Next add some sumptuous sheets. The White Company have an excellent range of crisp white sheets or splash the cash on an opulent bedding set from The Ritz-Carlton.
If you really want to raise your hotel staycation game, give yourself a nightly turndown service, complete with a chocolate mint on the pillow. Now that's luxury!
5-Star Hotel Fragrances
You know you've arrived somewhere special as soon as you walk into an upscale hotel lobby and inhale. Hoteliers tend to be expert at using scent to create ambience.
If they really know their stuff on the aromatherapy front, you'll leave with a fragrance memory that will forever remind you of the time you escaped to that secluded spot with nothing but rolling waves and blue skies as distraction.
Create some escapism in your own home with Urban Apothecary's coconut grove diffuser. This chic, minimalist reed diffuser conjures up fragrances of the Indian Ocean, with tropical coconuts fallen fresh from the tree, infused with lush palm leaf, jasmine and ylang ylang tones. It doesn't get more heavenly!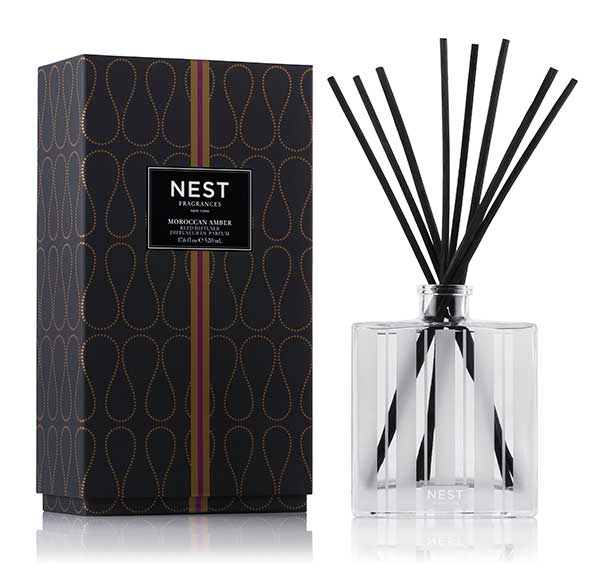 If the exotic scents of Morocco are calling, then Nest's exquisite range of home fragrances should do the trick. Beloved by luxury hotels across the globe, Nest's Moroccan Amber range infuses amber, sweet patchouli, heliotrope and bergamot, with a hint of eucalyptus thrown in. The collection includes candles of various sizes and stylish reed diffusers.
Another swishy hotel favourite is the Molton Brown collection of fine toiletries. Their extensive range of bath, skin and fragrance treats makes it easy to light a perfumed candle, sink into a sweet-smelling bubble bath, then slather on some nourishing body cream, all using the same umbrella scent.
Their orange and bergamot reeds and candles, with a musky base note of ylang-ylang, are particularly delicious.
If you're looking to add an aura of hygge serenity to the home, the Skandinavisk candles and reed diffusers are perfect. Inspired by the Nordic wilderness, the fragrances take their inspiration from the poetry of nature – from freshly fallen pin needles on a forest floor to the pure drama of a Norwegian fjord landscape.
Presented in gorgeous muted tones, the Skandinavisk candle not only looks great in your home, it will also add warmth to even the darkest of nights.
The multi-tasking Beurer aroma diffuser is also a little beacon of relaxation for the home. Just plug it in, add an essential oil of your choice and a gentle mist of fragrance fills the home. It also doubles as a coloring-changing LED light, creating a seriously zen atmosphere.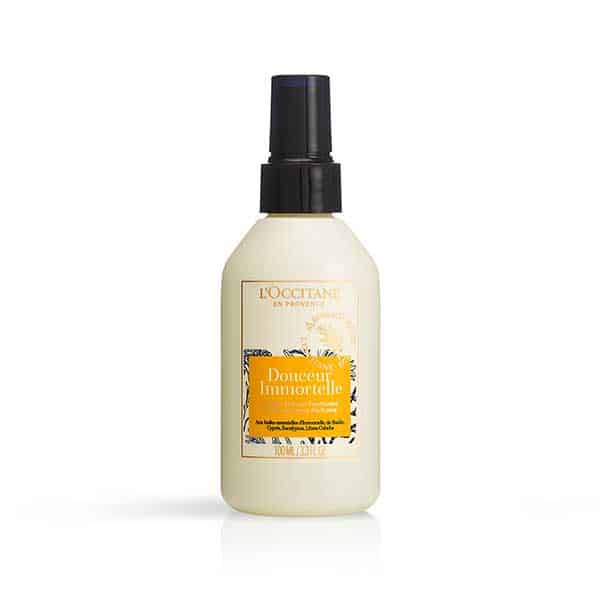 Finally for a quick fix, a spritz of L'Occitane en Provence's uplifting home perfume will instantly transform the smell of your home. Inspired by the herbs and flowers of Provence on a warm summer's day, the feel-good spray uses basil, cypress and eucalyptus essential oils, all of which have been sustainably sourced.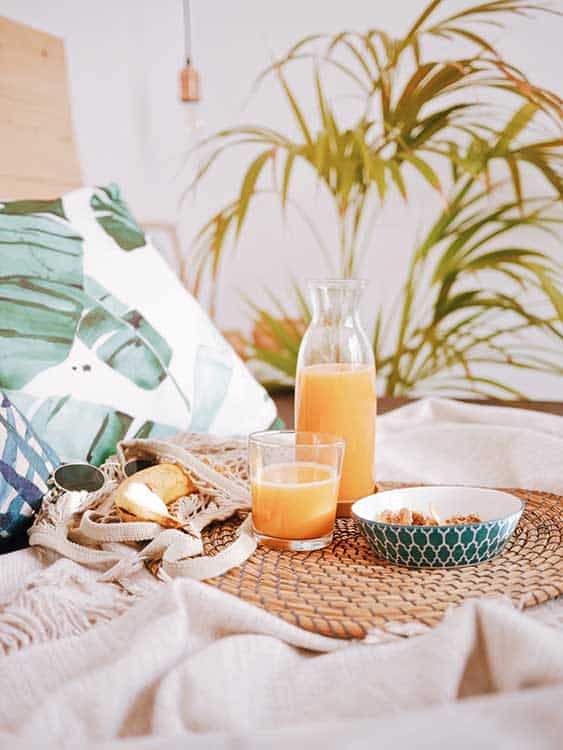 Room Service at home
One of the delights of a hotel visit is indulging in some next-level cuisine. If you're looking to recreate this joy during your home hotel staycation, a good place to start is by introducing breakfast-in-bed on the weekend.
Pancakes, a fruit plate, freshly ground coffee, orange juice and some warm-out-the-oven croissants will all be victorious hotel breakfast copycats.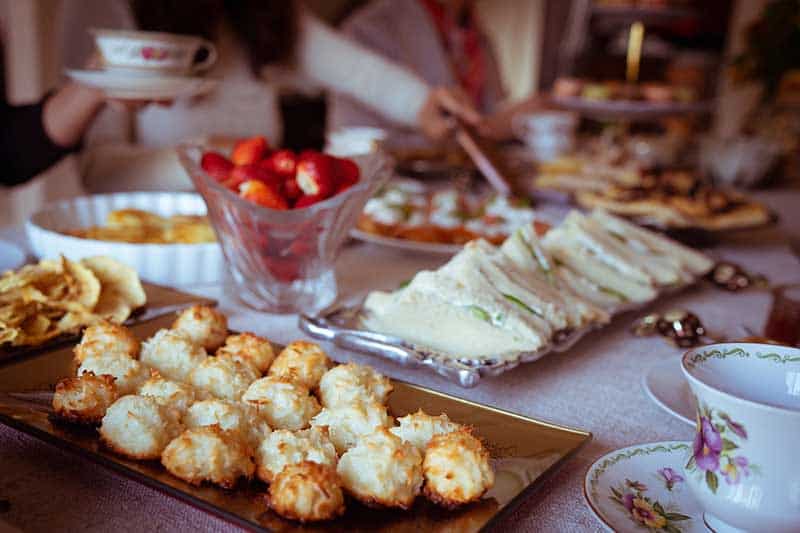 Afternoon Tea at Home
Or perhaps try replicating a quintessentially English high tea in your own living room, with the help of The Ritz London Book of Afternoon Tea: The Art and Pleasures of Taking Tea. This high tea bible will soon have you rustling up finger sandwiches minus the crusts and brushing up on your loose-leaf tea knowledge.
Some tinkling piano music in the background should add a touch of decadent Ritz ambiance.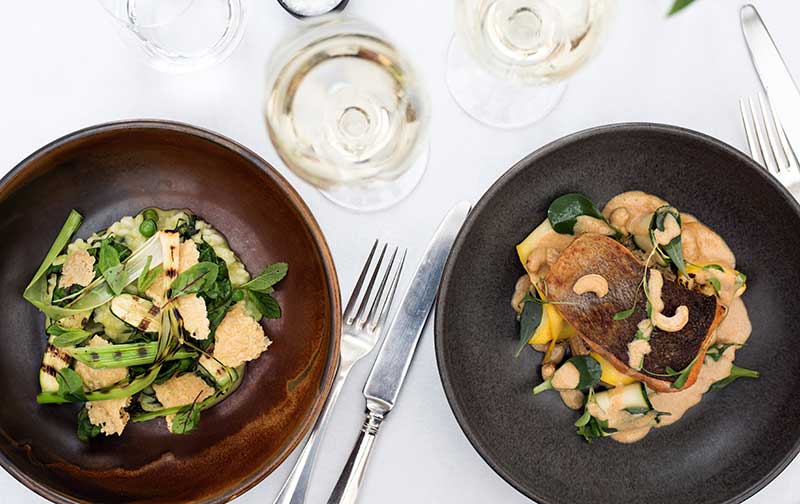 Hotel restaurant Cookbooks
Hotel cookbooks also offer a great entry point for recreating fine dining feats at home. A tablecloth, linen napkins and lit candles will add some pomp and circumstance to the your meal, as you create that perfect staycation at home meal with these recipes.
Claridge's: The Cookbook
Claridge's: The Cookbook is co-authored by the iconic London hotel's executive chef Martyn Nail. It features all the favorites, including lobster risotto, traditional chicken pie and the famous flapper cocktail, a marriage of British strawberries, crème de cassis and champagne.
Chewton Glen cookbook
Chewton Glen is one of England's loveliest gastro-getaways, with ingredients picked fresh from their walled gardens and a regarded cookery school onsite. Try your hand at some country classics from their cookbook, packed with recipes and photos that will have you longing for a rural mini-break.
NoMad cookbook
If buzzy New York eateries are your thing, the NoMad cookbook is filled with experimental dishes and cocktails. You're in safe hands, as it's co-authored by NoMad's Chef Daniel Humm, a man of no less than three Michelin stars.
At Home Spa
Carve out a few hours for some self-care, indulging in a micro spa break in your own bathroom that takes you to the wilds of Scotland.
Bring the Scottish Hebridean Islands inside with the Ishga spa at home collection. Harnessing the natural therapeutic properties of seaweed for maintaining healthy and youthful skin, Ishga products can be found in plush hotel spas worldwide, including The Balmoral in Edinburgh and The Kimpton.
Their spa collection box has everything you need for a relaxing evening in, including soothing bath salts, Hebridean sea salt scrub, a luxurious organic body oil and candle, all of which smell divine.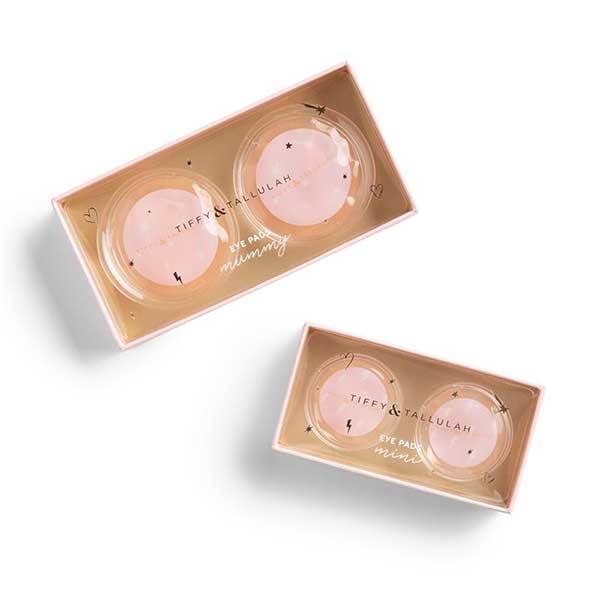 Spa Day with the Kids
Round off your epic staycation with a beauty bonding session with the kids. Tiffy & Tallulah have a great range of mini-me pamper products, including cooling gel pads and gentle face masks, plus mani and pedi kits, all in hot millennial pink.
Love it? Pin it for Later!