Like many of you, my kids are addicted to video games. When we got a Nintendo Switch, it was supposed to be for my husband, but naturally the kids took over. I was hesitant, but then again, some of my favorite Nintendo Switch games for kids were teaching them creativity, how to work together and puzzle out building techniques.
So, I gave in. Sort of. We still limit screen time and monitor what they are playing carefully. However, now, whether we are at home or traveling with kids, they get to bring the Switch along for the ride.
My husband is thrilled to have games to play, especially kid-friendly video games to enjoy with his boys no matter where we are in the world. And yes, I play too.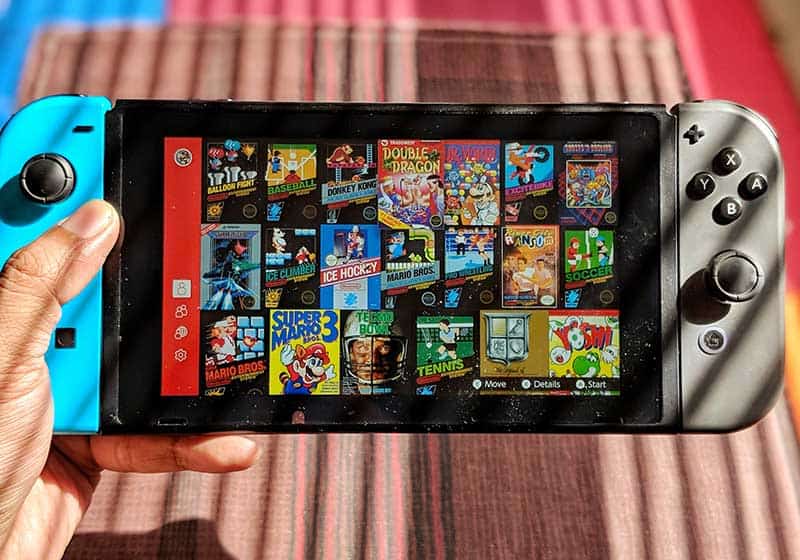 Best Nintendo Switch Games for Kids
Whether you have a boy or girl, these Nintendo Switch games for kids will always be a hit. Don't believe me? If my boys could play ALL DAY they would, and this is what these are the great games they are playing.
Minecraft
If you have never seen Minecraft, it's basically a digital LEGO game. My boys have been playing this game with their dad ever since they first picked up a controller.
In creative mode, you are free to build anything you can imagine from roller coasters to castles to working calculators.
In survival mode, you gather resources from the world around you to stave off hunger, build a stronghold to protect yourself from dangerous mobs, explore an infinite world and even multiple dimensions.
For younger kids, you can disable hostile mobs in either mode for a more relaxed experience. As a mom, I want to protect my boys from unnecessary violence. I also want them to play, so they remember how super lucky they are to have a mom as cool as me.
Check prices on
Amazon

and Target
Minecraft Dungeons
Parents who are fans of Diablo, Minecraft Dungeons is for you and your kids. Built in the Minecraft Universe, this Diablo-style dungeon crawler game is family-friendly.
Yes, my boys were thrilled to have a new Minecraft space to play in. I apologize in advance for the extra begging to play you too will have to endure.
Download now via
Amazon

or

Target
Ori and the Blind Forest
We were so excited to play Ori and the Blind Forest, a stunningly illustrated side-scrolling, Metroidvania-style adventure game. The goal? Save a dying forest. We can all get behind that theme for sure.
Keep in mind that some of the visuals and themes can be a bit intense for younger kids. Game play can also be very difficult at times. We still think it is worth a look for kids with a Nintendo Switch, especially with parental supervision.
Legend of Zelda: Breath of the Wild
Fans of the original Nintendo game, Legend of Zelda, flocked to Legend of Zelda: Breath of the Wild when it first released in 2017, and we were no exception. We love the huge open world adventure game where you're free to explore in any direction you wish.
Link (AKA the character you play) has been in stasis for 100 years and must now save the land from an ancient evil before it breaks free. Collect food, clothing, weapons, etc. as you wander through the different lands, all navigable by an interactive map.
My youngest (6 years old when it was released), loved to cook meals over the campfire. He would also wander into tall grass to swish his sword back and forth… even if there were no "bad guys" around. My oldest (8 years old when released), was a bit more focused on completing tasks and missions throughout the game.
Legend of Zelda: Link's Awakening
Adorable Link is back in a more cartoony way in Legend of Zelda: Link's Awakening. Have fun meeting new characters in this action adventure RPG (role playing game). Explore a large overworld and a number of sprawling underground dungeons filled with monsters and puzzles to gain abilities that unlock further exploration.
Dragon Quest Builders 2
Dragon Quest Builders is a more traditional RPG (role player game) layered with design and crafting elements. Explore huge islands, gather and craft with materials you find, design and level up towns, and defend your town from monsters with the help of a few townspeople.
This game is perfect for families with multiple kids, as it allows up to four players to build at once online or over a local network.
New Super Mario Bros. U Deluxe
We can never get enough of Mario, especially as parents who grew up on the original. New Super Mario Bros. U Deluxe is a classic Mario side scrolling that can be played with up to four players. Different character choices altar the difficulty of the game, making it easy for younger kids or less skilled players to play along with friends and family. The game includes two full-sized games ported from the Wii-U: New Super Mario Bros. U and New Super Luigi U.
Pokémon, Let's Go Pikachu/ Pokémon, Let's Go Evee
Choose either Pikachu or Evee as your starting Pokémon and adventure around the Kanto region catching Pokémon, battling gym leaders and other up and coming trainers on your quest to be the very best.
Animal Crossing: New Horizons
Moms and kids can't stop playing Animal Crossing: New Horizons. This Nintendo Switch game allows you to customize a tropical island any way you see fit. You can build your own town to attract randomized animal villagers to befriend and perform various tasks too.
Go fishing or start a farm, gather resources to build tools, craft furniture and further customize your home as you play. Invite friends to your island or visit theirs to trade and adventure together.
Up to four players can play locally (all you need is an extra joy con), or up to 8 online or via local network.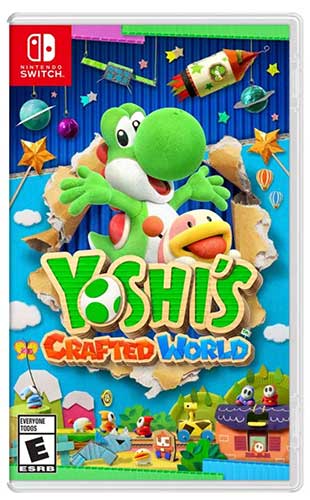 Yoshi's Crafted World
Yoshi's Crafted World is a a fun, traditional side scrolling game, featuring Mario's favorite sidekick Yoshi with an arts and crafts motif. As Yoshi, you are on a treasure hunt to find all of the different collectables throughout the game. You'll jump, gobble up enemies, unlock costumes for extra protection, and find all of the flowers, coins and Poochy Pups.
The backgrounds feel like they're made from cardboard, construction paper and tape. Characters are like little plushies, creating a very crafty world to explore.
Play on Mellow mode with wings for easier game play (great for younger siblings and kids). For those looking for a challenge, you can also play the game in reverse.
Super Mario Maker 2
Grab Super Mario Maker to create your own Mario levels with options from modern iterations to classic 8-bit. You can upload and share your creations, and download levels from other creators to play and explore.
Set your kids a task to make the hardest level for you to tackle. They will have so much fun trying to stump you as they build, you may never get a chance to play!
Super Mario Odyssey
Jump into a a globetrotting 3D adventure with Mario in Super Mario Odyssey as you wander outside of the Mushroom Kingdom. Collect Moons so you can power up your airship and rescue Princess Peach from evil Bowser's wedding plans.
Take control of enemies with dozens of different skills (ex. cap throw, cap jump and capture) and abilities in addition to Mario's classic tricks. A second player can join the game, taking control of Mario's hat and zipping around the screen.
Mario Kart 8 Deluxe
Racers, start your engines! In Mario Kart 8 Deluxe you will enter a racing game with a wide variety of Nintendo characters, vehicle types and customizations, plus a huge selection of tracks.
You can turn on assisted steering and rubberbanding to keep it competitive for less skilled players. Trust me, this option keeps the peace with younger siblings.
Luigi's Mansion 3
If you have kids who like things a little spooky, but still safe and fun, you will want to grab Luigi's Mansion 3. It's like Ghostbusters for kids!
Explore a haunted hotel sucking up ghosts with your vacuum in order to save Mario, Peach and your Toad friends. Cartoony and spooky without ever being too scary for all, but the youngest and most sensitive players.
Super Smash Bros. Ultimate
If you are looking for an arcade-style, beat-em-up game with over 70 playable characters, then Super Smash Bros. Ultimate is for you. You can play on every stage that has ever appeared in the series, with up to four players battling at once. There are nearly endless match customization options, meaning you get hours of game play in just one spot.
Mario Tennis Aces
Mario Tennis Aces is a tennis game for up to four players featuring all your favorite Mario characters. You can play singles or doubles matches with friends and family, or play in Tornament mode to challenge the CPU (game).
Throughout gameplay you can learn tricks that make you so fast the world goes into slow-motion around you, or hit so hard you break your opponent's racket.
Switch into Adventure mode for a variety of missions, boss battles and more.
BUY IT NOW ON
AMAZON

OR

TARGET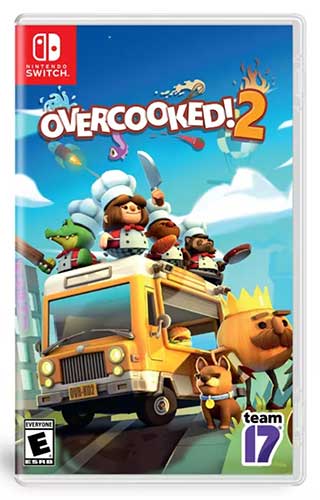 Overcooked 2
Grab Overcooked 2 to start cooking up chaos for up to four players featuring ever more complex recipes and levels that evolve and rearrange as you play. Communication and a cool head are key, or you'll quickly end up with inedible entrees and a host of dissatisfied customers.
Splatoon 2
Splatoon 2 is a multiplayer game that's like a super messy version of paintball, except you're trying to cover more of the environment in your team's ink color than the other team. Oh and you are part squid, and you can use the ink to travel more swiftly, reload, and even travel up vertical surfaces.
There's also a single player mode to introduce you to different strategies and abilities, and a cooperative, horde style mode for up to 4 players.
LEGO Harry Potter
Experience all 7 years of the Harry Potter story, but with LEGO. One of my favorite LEGO Nintendo Switch games, LEGO Harry Potter Collection is a great way to introduce younger children to the magical worlds of Wizards and Muggles while minimizing some of the scarier aspects of the stories.
We love to play this game as a family, but the boys have been known to play on their own to collect even more magic spells.
Educational Games for Nintendo Switch
There aren't a ton of educational Nintendo Switch games for kids on the market. You won't learn a skill like Spanish or advanced math, but there are some great puzzle games and building games out there.
When having over these educational games for the Nintendo Switch, parens can feel a bit better when our kids are creating or working through logic issues. Kids are happy because they get extra screentime.
Try these logic and puzzle games:
Nintendo Switch Games for Young Kids (under 5)
Screen time is not recommended for young kids, but that doesn't mean kids under 5 years old aren't playing. My boys were playing Minecraft and Angry Birds on their Kindle Fire tablets around age 3, because flying with kids is tough work.
Before you hand your child a Nintendo Switch game though, remember, young kids always need supervision. Not only do you want to make sure your children are being introduced to video games in a healthy manner, but you want to make sure they aren't accessing your more violent games. Kids are smart.
Also, little ones tend to throw things when they get frustrated. If your toddler throws your Switch, you will get mad because now it is broken.
Start with these three little-kid friendly Switch games: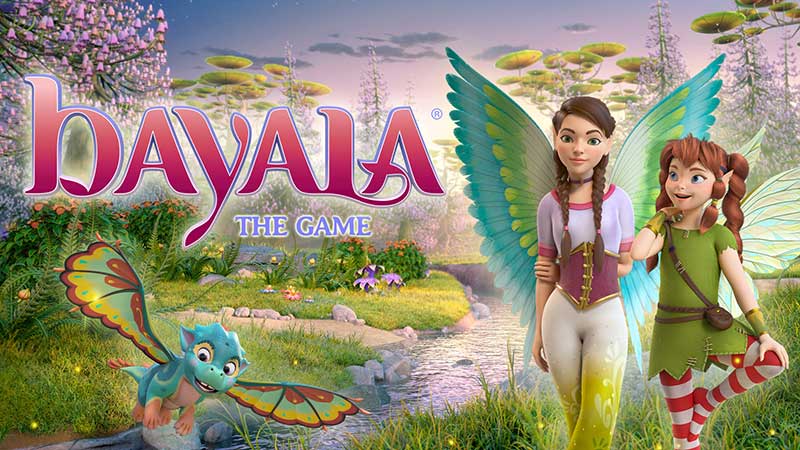 Best Nintendo Switch Games for Girls
This is a hilarious category for me, as a mom and a former young girl who loved video games. What makes a Switch Game a "girl" game? The answer—nothing! Look at any of the big lists of Nintendo Switch games for girls and more than three quarters are games my boys play.
Yes, there are some game developers making Switch games for girls. This isn't to say a boy wouldn't play them though. The game designers are simply throwing a lot more pink, fairies, ponies, and princesses in there. We all have our own taste, so don't knock it. If Cos Play girls can rock it in LEGO Masters in costume and all, then girls AND boys can play any age appropriate game on the Nintendo Swicth they like.
However, here are a few your pink princess may (or may not) love:
Switch Games Girls are actually playing
I took an unscientific poll of friends who have little girls, tweens and teens. Like I assumed, most are playing the same games my boys are playing, including:
Best Nintendo Switch Games for Families
As a video game family, we play multiplayer Nintendo Switch games a lot. Admittedly, I don't play as much as my husband with the boys, but I'm banned faster than anyone else, because I yell at the screen a lot in the real world (my husband and I dated while playing Tekken and other 90s/early 2000s dual player games. I'm surprised he stuck around after playing with me).
In order to play as a family on the road, you will need a Nintendo Switch and extra controllers (joy cons).
A few of our favorite multiplayer Nintendo Switch games:
Before you Buy a Nintendo Switch
The Nintendo Switch has been a hot commodity for a number of years now, and for good reason. When you can take a game system on the road, but also dock it to play on your big screen TV at home, it feels like you are getting twice the game system for the money.
The Nintendo Switch now comes in two versions- the original and Nintendo Switch Lite. If you have more than one person in the family who may want to play, even with friends, I definitely recommend the Nintendo Switch. It's way more versatile, but each family has their own budget and needs, so you decide for yourself.
Nintendo Switch
Play on the go or at home with the Nintendo Switch, a portable video game system that can also dock to play on your TV. You can also play while you travel, connecting extra wireless controllers for some multiplayer fun.
Check prices on Nintendo Switch on

Amazon.com
Other buying options: Target
Nintendo Switch Lite
This is a handheld-only device, perfect for gaming on the go. It does not hook up to the larger Nintendo Switch. You won't be able to join other on games (unless you are online) or dock the Switch Lite to play on your TV.
Buy your Nintendo Switch Lite on Amazon.com
Other buying options: Target
Digital Downloads or Game Cartridges?
We try to keep packing to a minimum, so we always grab the Nintendo Switch digital download of games whenever possible. Carrying around those tiny Switch game Cartridges makes me nervous, especially with kids. They could leave them anywhere!
However, if you want to swap or sell your Nintendo Switch games at some point, you don't be able to do that with a digital download.
Best Nintendo Switch Accessories for Travel
You don't need much to enjoy your Nintendo Switch, but there are a few things you should pick up before you pack a video game system.
Love it? Pin it for later!