This post is in partnership with Expedia.ca.
We love to explore national parks and Jasper Canada is no different. This remote part of Alberta is well protected and a dark sky preserve, providing ample stargazing opportunities. Day trips and hikes are available in spades, and hotel space is at a premium. Book your room quickly if you plan to visit this year.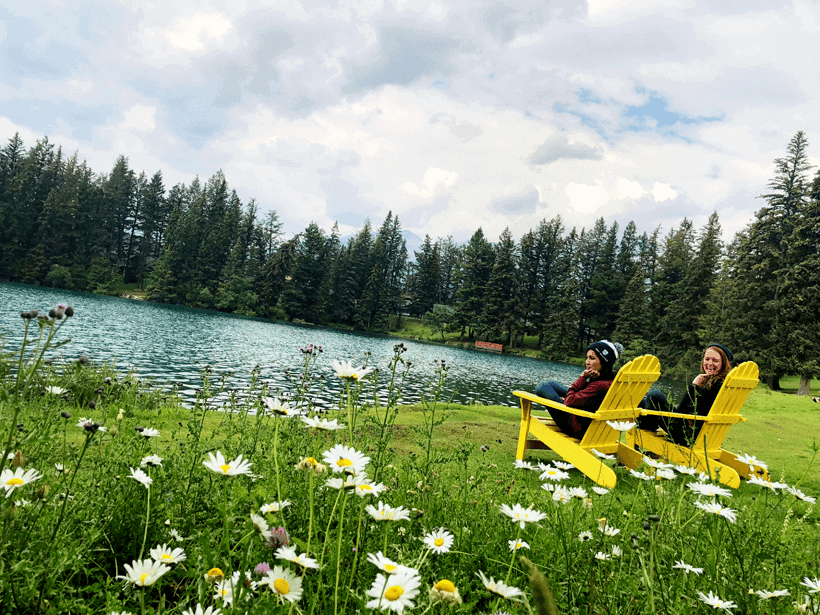 If you are ready to check out one of the top national parks in Alberta Canada, we've got your primer all ready for you. Let's dive into what restaurants you'll eat at, hotels you'll want to stay in, how to rent a car in town, and all the things to do in Jasper this year.
Jasper Hotels


First things first– it is very hard for new buildings to be erected in Jasper National Park, since well, it is a national park. Rooms are limited. Book as far in advance as possible, especially if you are visiting in the summer months. Our favorite spots to rest our heads include,
Fairmont Jasper Park Lodge, 1 Old Lodge Rd, Jasper, AB T0E 1E0
Chateau Jasper, 96 Geikie St, Jasper, AB T0E 1E0
Tekarra Lodge, Highway 93A South, Jasper, Alberta T0E 1E0
Sawridge Inn and Conference Centre Jasper, 76 Connaught Dr, Jasper, AB T0E 1E0
Grab the best hotel rates on Expedia.ca now.
Getting to Jasper Canada
While road tripping through Jasper is the best way to see the area, not everyone can make the trek from their home town. You can take the Via Rail train from Edmonton and Vancouver, but you may want to fly and then drive so you have more flexibility.

Jasper Airport
There is no airport in Jasper. You should plan on flying into Edmonton, Alberta, unless you can afford a helicopter transfer. You can also fly into Calgary, but it is a farther drive. Daily flights go to Edmonton and Calgary from select U.S. cities and Canada daily.
You can book a shuttle bus to Jasper National Park, but we recommend you rent a car. You will have far more flexibility with your itinerary. There are a lot of places you will want to explore that are out of town. While there are plenty of day tours, and guides to take you out, we like to do things on our own time.
Driving in Jasper

Driving around Jasper is like driving in any small town. Pay close attention to parking signs and no parking zones. The parking lot near the train station usually has spots available if street parking is full.
On summer days, the town swells in numbers when the tour buses arrive. If the Rocky Mountaineer train has pulled into the station, you'll see even more people in town.
Watch out for pedestrians. Not everyone is paying attention to where they are walking. Most people are in awe of the stunning scenery surrounding them.
RENTAL CARS IN JASPER

If you did take a shuttle to Jasper, but find that you need a rental car, you can find one at the train station. Try to book ahead of time, especially if the Rocky Mountaineer is running (April through October). Passengers do scoop up cars and the inventory is limited.
Jasper Restaurants

One thing Jasper is not short on is great food. Jasper Food Tours can even bring you on a taste of the town if you like to hop around a bit. There is a grocery store if you want to load up on snacks or have access to a kitchen. Natural Market Place, at the end of Patricia Street, carries your favorite vegan and holistic items.
Restaurants you don't want to miss include:
Bear's Paw Bakery, 4 Pyramid Road, Jasper, AB T0E 1E0
Famoso Neopolitan Pizzeria, 607 Patricia St, Jasper, AB T0E 1E0
Tekarra Restaurant, Hwy 93A South ,1km South of Townsite, Box 2016 Hazel Ave, Jasper, AB T0E 1E0
Jasper Brewing Company, 624 Connaught Dr, Jasper, AB T0E 1E0
Thomson Terrace, Fairmont Jasper Park Lodge 1 Old Lodge Rd, Jasper, AB T0E 1E0
Moose's Nook Chophouse, Fairmont Jasper Park Lodge 1 Old Lodge Rd, Jasper, AB T0E 1E0
Things to do in Jasper National Park

Most people think they will just do a bit of hiking when they head into a national park. Not true in Jasper Canada. While there is a plethora of hiking trails you certainly want to tackle (bear spray in hand), there are even more activities and day trips you don't want to skip.
Jasper Day Hikes

Some of our favorite day hikes don't take up much time and are great for hikers of all ages. Here are a few easy to moderate trail systems to look for in and around Jasper.
Jasper Discover trail
Wapiti trail
Bighorn
Red Squirrel
Lake Annette Loop/Clifford E. Lee trail
Valley of the Five Lakes
Wabasso Lake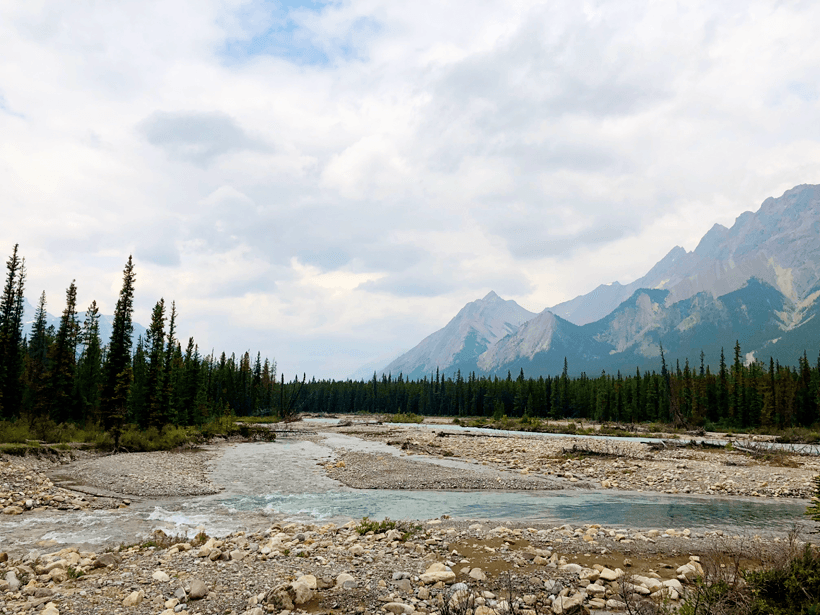 There are several moderate hikes up by Maligne lake, along the Icefields Parkway, near Pyramid Bench and the Miette Hot Springs.
Check in at the information center in town before you take off for any trail closures. Rangers can also tell you the best trails for your level of fitness.
Activities in Jasper

If you are looking for the best views in Jasper, the Jasper Sky Tram has it. Take the tram up in the morning to do a little hiking, or go up to watch the sunset. Just remember to pack an extra layer. It can be chilly up there.
If you love horses, book the hour and a half tour through Jasper Riding Stables on the grounds of the Fairmont Jasper Park Lodge. You will ride by the Athabasca River, Alpine lakes and quiet forests. The guides are knowledgeable about the area and ready for all of your questions.
DAY TRIPS FROM JASPER

There are several experiences worth a day of your time while you're in Jasper. While some you could squeeze into a half day, if you want to get the full experience and not be rushed, we recommend you allow a full day to see everything in the area.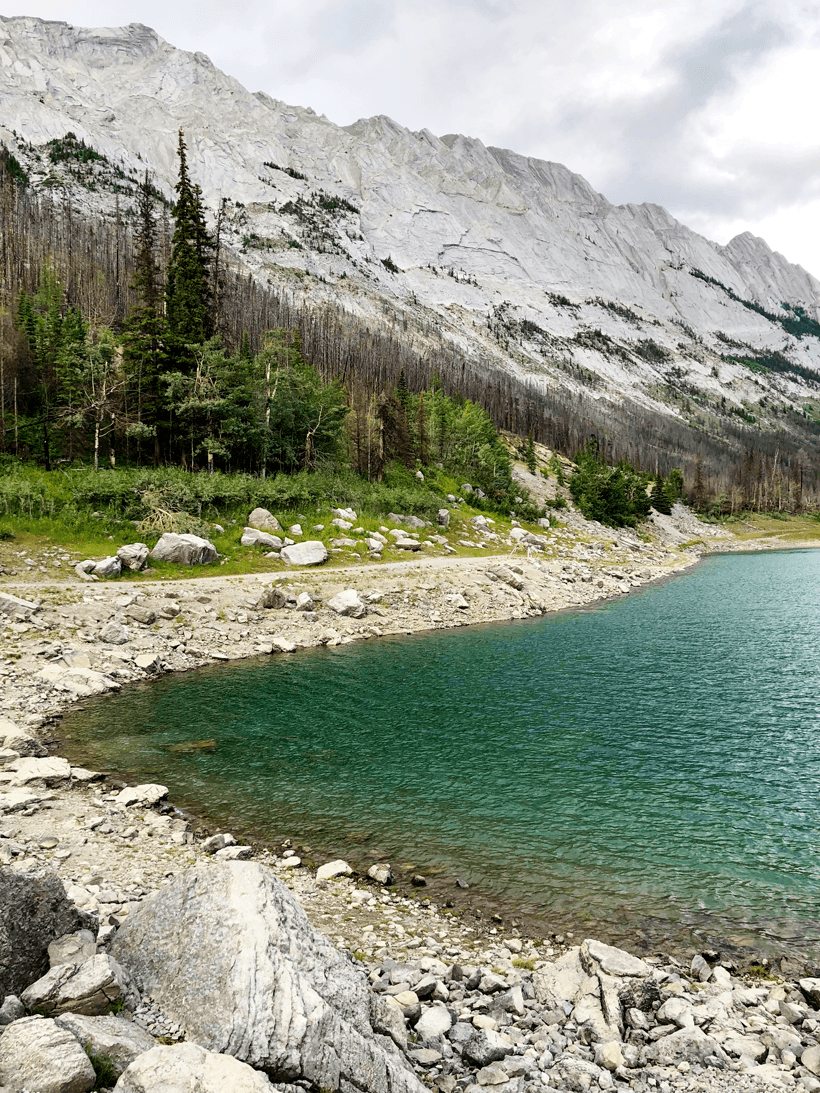 Book a Maligne Lake cruise to see Spirit Island, one of the most iconic sites in Jasper National Park. In fact, Kodak put a massive photo of this island up in Grand Central station back in the 1950s, which put Spirit Island on the map for travelers. One your way back, stop at Medicine Lake to look for eagles and hike a few of the trails in the area. If you have time, drive up to the Miette Hot Springs to soak your weary bones. All of this adventure is hard work!
Plan a second day to drive down the Icefields parkway to fly over glaciers and lakes with Rockies Heli Canada. We love the picnic landing option at a waterfall, but no matter how you do it, the price is worth the experience. Leave early in the morning so you have time to stop at Athabasca Falls. The sunrise over the falls is exquisite as the sun filters through the mist coming off the waterfalls. You should have just enough time to walk on a glacier at the Columbia Icefield before you head back to your hotel in Jasper for the night.

Winter in Jasper National Park

Just because there is a little now on the ground, doesn't mean you don't head to Jasper Canada. This is the best time to do some skiing at Marmot Basin, one of the most pristine mountains in the Canadian Rockies. The powder is incredible and the ski guides can show you more of the mountain in one day that you thought possible. Marmot Kids Camp offers half day and full day lessons for kids 6-12 years old, while Marmot Miles lessons cater to the 4-5-year-old crowd.
For those looking for a little more adventure, take a guided tour of the Maligne Canyon Icewalk. See frozen waterfalls as you walk across the river bed and learn the history of the area. Photos are encouraged, as are extra layers.
Jasper Canada All Year Long

Needless to say, no matter what time of year you plan to visit Jasper National Park, you are sure to find something wonderful and different. Autumn brings out the elk for rutting seasons, while spring sees the bears coming out of hibernation. Late summer has wildflowers in bloom and winter brings snowcapped mountains and a wonderland of white (plus lower hotel prices).
If you have to go to one national park this year, check out Jasper Canada. It's truly our happy place.
This article is in partnership with Expedia.ca. As always, my opinions are my own. When they aren't you will be the first to know.