Going to a new city, especially one with an unknown food scene, can be scary. When driving through Monroe, LA and West Monroe, LA you could hit any number of chain restaurants. But sampling the local cuisine is one of the best ways to explore a new city.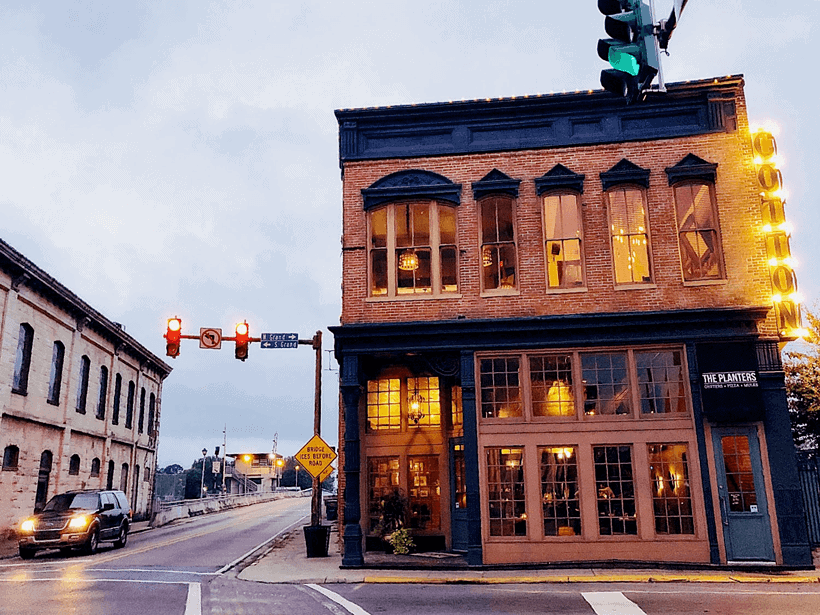 Why eat At local Monroe Restaurants?
We always chose to eat local whenever possible. For one thing, allergies are usually taken seriously when the chef is right there and can see you react to his food.
And for another, it's just a lot more fun to eat the local flavors, rather than something you can have anywhere else in the country.
So, come along as we dive into our favorite spots to eat as we wandered through Monroe and West Monroe, Louisiana.
Best Restaurants in Monroe, Louisiana
RoeLa Roaster
Address: 523 Desiard St, Monroe, LA 71201
Wake up every morning at this little coffee shop in Monroe, LA. Bring your laptop if you have to get a little work done. Devour one (or three) Voodoo-glazed croissants and enjoy a Honey Latte. It's how we started each morning and you should too.
Butter A Louisiana Bakery
Address: 130 Desiard St floor 1, Monroe, LA 71201
Walk into this impressive office building and just behind the front desk you will find the bakery. If you feel lost, just ask the receptionist. She is wonderful and will point you in the right direction.
Butter is a gluten-free, fully celiac-approved bakery. How do we know? The owner's father is celiac, and she wanted to make sure he could enjoy every single thing she made.
Favorite gluten-free menu items
As a gluten-loving gal, I can say that all of the treats were amazing. My gluten-free friend Allison also attested to the fact that as far as gluten-free bakeries go, this was top notch.
Reese's pop tarts, eclairs, berry bars, cakes, and even a Nutella bacon sandwich were on the menu. Items are regularly brought out from the kitchen, so always ask what's baking.
Bestz Donuts
Address: 614 Louisville Ave, Monroe, LA 71201
Who doesn't love donuts? The locals will point you towards Bestz and for good reason.
Donuts on the menu
Look out for seasonal specials, but you can never go wrong with the classic glazed donut.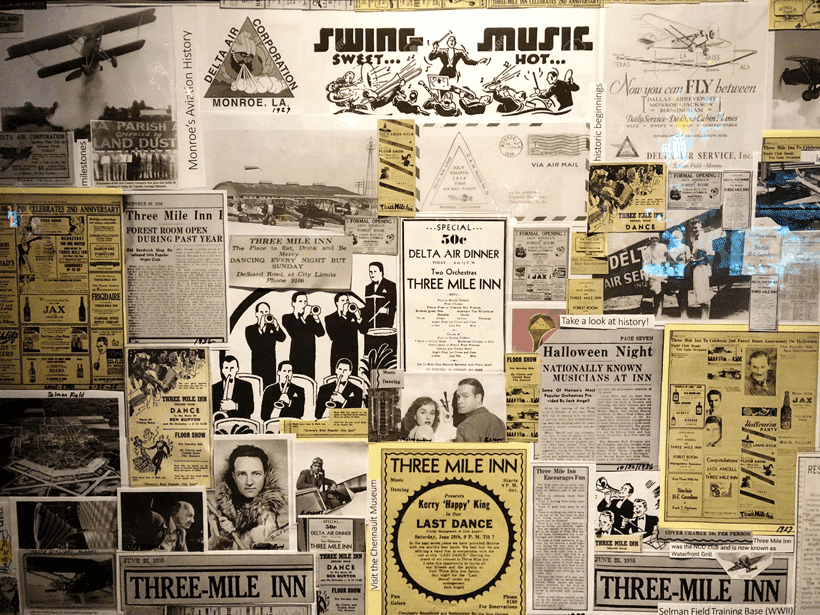 Waterfront Grill
Address: 5201 Desiard Street, Monroe, LA 71203
If you are looking for Catfish Almondine, a salad, steak, oysters weemo, poboys, or red beans, with a splash of history thrown in, than Waterfront Grill is the place for you. Yes, they have salads on the menu, and a nice wine, beer and cocktail menu too.
Best seat in the house
Ask for a seat by the river and you may even see a water-skier pass by, but make sure you take a trip to the restroom to see all of the old news clippings and fliers from when the building was an officers club in WWII.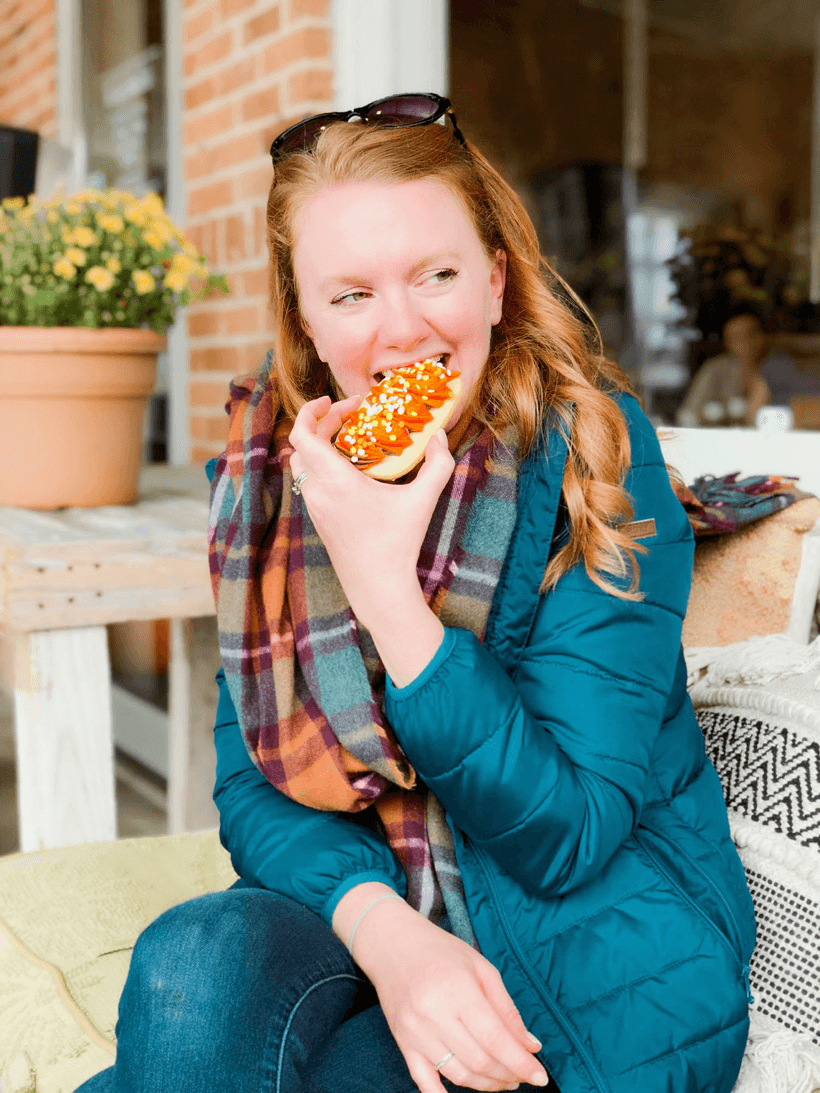 Miss Kay's Sweets & Eats
Address: 401 Trenton St, West Monroe, LA 71291
Quite possibly one of our favorite spots in West Monroe, mainly because of its laidback, rustic feel, frosted sugar cookies and dirty chai lattes.
Favorite menu items
The chicken salad croissant sandwich is a great protein pick-me-up if you're in a hurry, but we do suggest you linger. Oh, and grab a cookie or piece of cake (of five to go for later!).
Start Panning Your Monroe LA Trip
Restaurant Cotton
Address: 101 N Grand St, Monroe, LA 71201
RESTAURANT COTTON Menu
Parish Restaurant & Bar
Address: 318 N 2nd St, Monroe, LA 71201
Chef Cory Bahr wants to put the fun back in the food at his mid-century modern-inspired restaurant. He is serving up smoked pork belly, short ribs, snapper a la plancha, and fried green tomatoes with gulf shrimp remoulade.
Cocktails to order
Barrel aged Negronis and old fashions pair perfectly on a quiet weekday evening, while a champagne cocktails with gin, St. Germaine and a lime twist may be in order when you're out with the girls.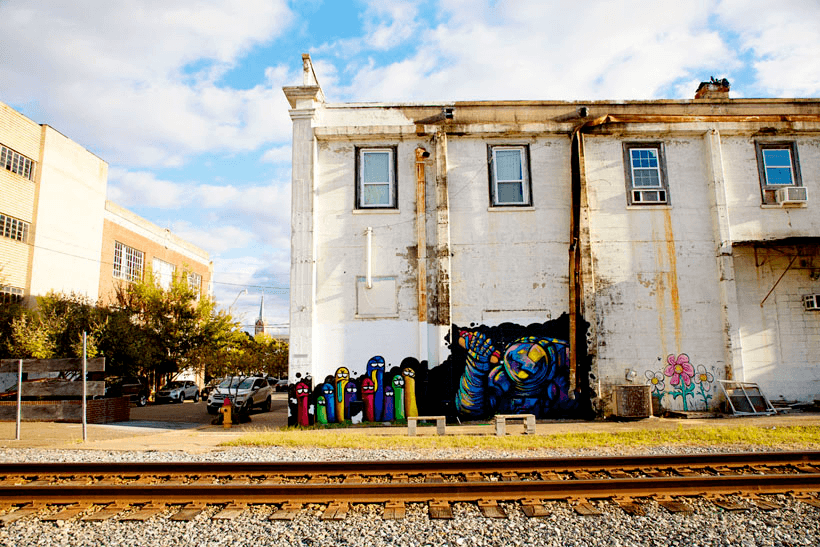 Doe's Eat Place of Monroe
Address: 300 Washington St, Monroe, LA 71201
This local hot spot is known for their steaks, but if you're in need of a salad, their Black and Blue Steak Salad is the best of both worlds. Order a Whiskey Sling to go along with it and you'll be good to go. If you are traveling solo, sit at the bar; if you have a group, make a reservation on the weekends. This place gets packed.
What Monroe LA restaurants did we miss?
This post is part of a paid partnership with Louisiana Travel. As always, my opinions are my own. When they aren't you will be the first to know.