As she moved from her chair behind the register to a cozy cushioned wicker seat, I knew we were settling into a proper southern visit. I was an out-of-towner who knew nothing about Monroe and West Monroe, Louisiana.
These two cities in Louisiana had never been on my radar. Now that I was here, Anne, who ran Coco's Mercantile on Antique Alley, was ready to fill me in on the local scoop.

Unique Monroe Personalities
My sit down with Anne on that lazy morning is one of the many things I love about the south. You can never just "cruise through."
No, the locals are just as interested in meeting you as you are in meeting them.
While my friend Allison and I wandered around Northeast Louisiana, everyone wanted to know why we had come to town. What were we doing there? Did we have friends in the area? Did one of us live there?
Nope. We were just traveling around, seeing what was in the area. We found great food, well-curated boutiques and more juicy stories than could fill a book.

Rivalry Between Monroe and West Monroe, LA
To an outsider, the Monroe versus West Monroe rivalry may seem silly. Do you even know where is Monroe (Louisiana)? Or what county Monroe LA is in? Or how far is Monroe, Louisiana from you? Or that Monroe is not in Monroe County, Louisiana? Let alone there are two Monroes in Ouachita Parish, Louisiana.
Probably not.
Even if you don't know all of the answers to these questions, here's a little help on finding out where Monroe, LA is located and where is West Monroe, Louisiana in relation to Monroe (keeping in mind that there is no town named East Monroe).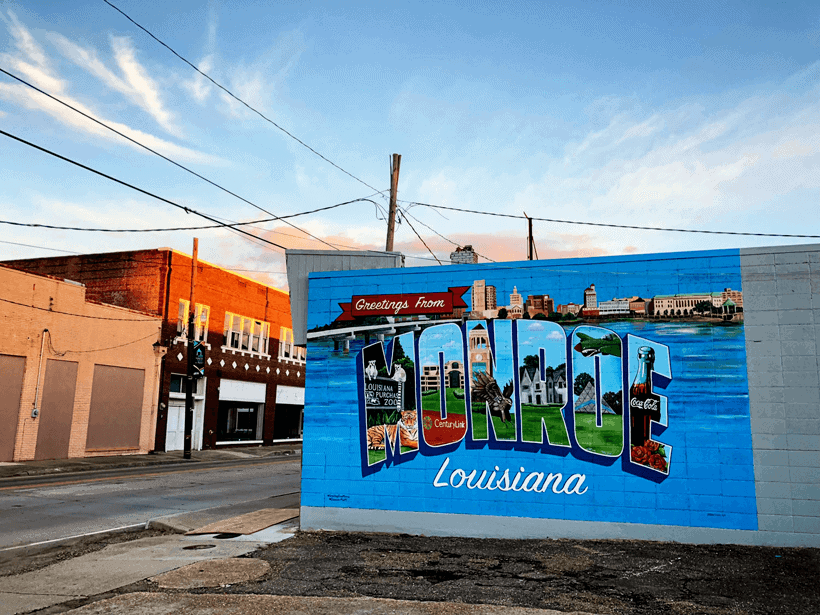 Where Are Monroe and West Monroe?
The only thing separating the two cities is the Ouachita River. You can literally walk across the bridge that connects the two downtowns in about five minutes.
Though the two cities are large (and seemingly divided by a rivalry), business owners in West Monroe's Antique Alley live in Monroe, LA.
Don't even get the locals started on the local high school sports teams though. Everyone has an opinion on who is the best. Because I'm not much of a sports fan, I did not broach that topic after I saw the fire light up in one man's eyes at the mere mention of local football.

Monroe is not as sleepy as it looks
Once you dive into these two cities, because yes, West Monroe is distinct from Monroe, you will find yourself wandering down side streets, back alleys and realizing that the food is so darn good — and why the heck no one had mentioned this part of Louisiana to. yousooner.
You may not find any massive hurricane drinks like you do in New Orleans, but you will find a northern take on Louisiana cuisine, cooler temperatures (especially in autumn), and a pride in two cities that are still reinventing themselves.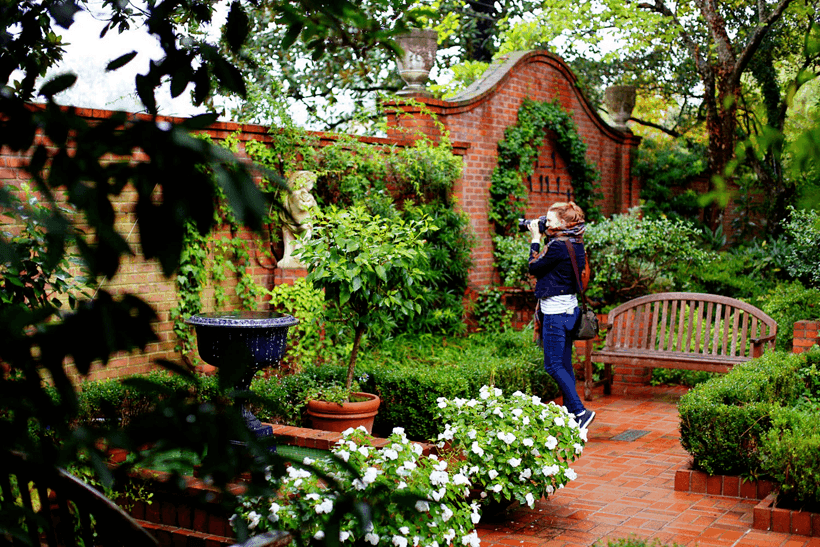 Historic Monroe Louisiana
The biggest thing that stands out in Monroe is the history. From industrial to southern plantations, the Northwest corner of Louisiana is filled with homes, gardens, museums and even an UNESCO World heritage site. Oh, and the huge role Coca-Cola took. informing this part of the state.
Biedenharn Museum and Gardens
Plan a visit to the Biedenharn Museum and Gardens to learn where Coca-Cola was first bottled and why this family was so important to Monroe over the decades. You can tour two different historic homes, with a stunning garden and Bible museum connecting them both.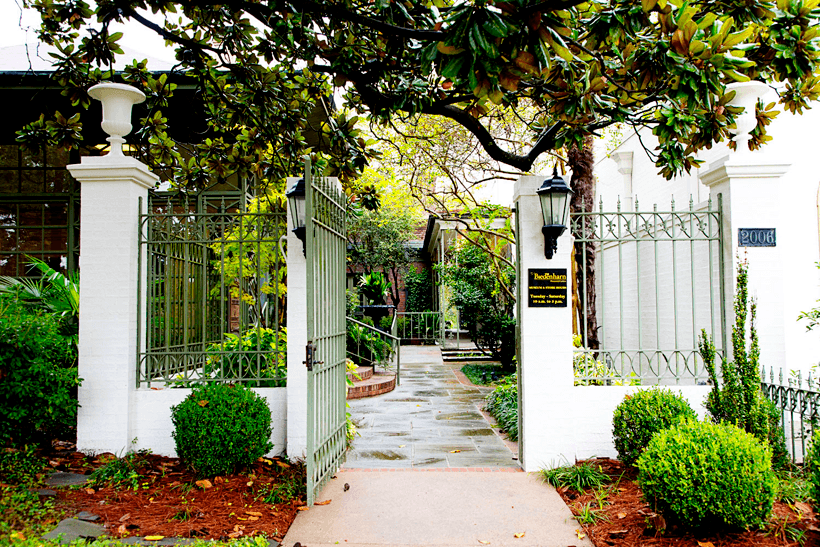 Monroe Garden District
If you are a fan of architecture, make sure you drive around the Monroe Garden District to see a wide variety of home styles. Most are privately owned, so don't go knocking on the front door, but you can still admire the structures from the sidewalk and get a peek at their gardens from the street.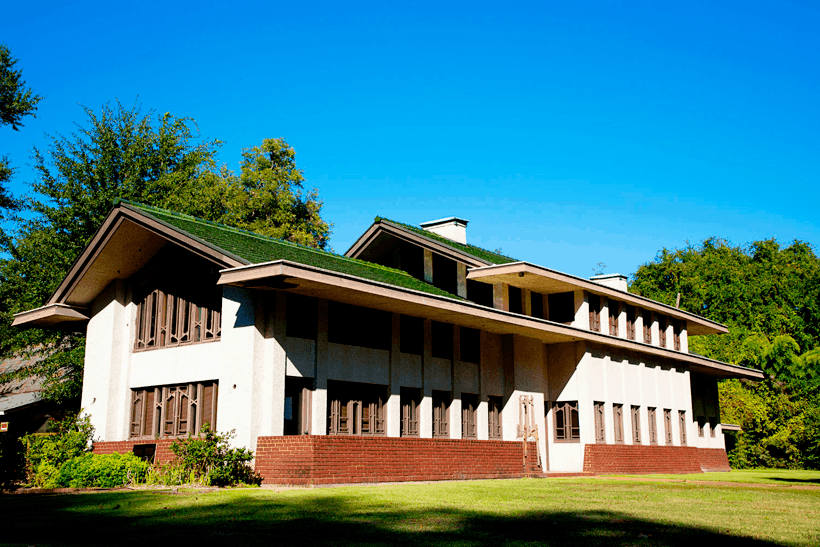 Cooley House
If you are lucky, you will be in town during one of the many home tour weekends. Even if a tour isn't available, don't miss driving by the Cooley House, one of the last surviving homes created by famed architect Walter Burley Griffin.
This home built for Gilbert Brian 'Captain' Cooley, was the last structure Griffin designed in the U.S., and is now one of the few remaining examples of Prairie School residential architecture in the South.
It was officially added to the National Register of Historic Places in 2010.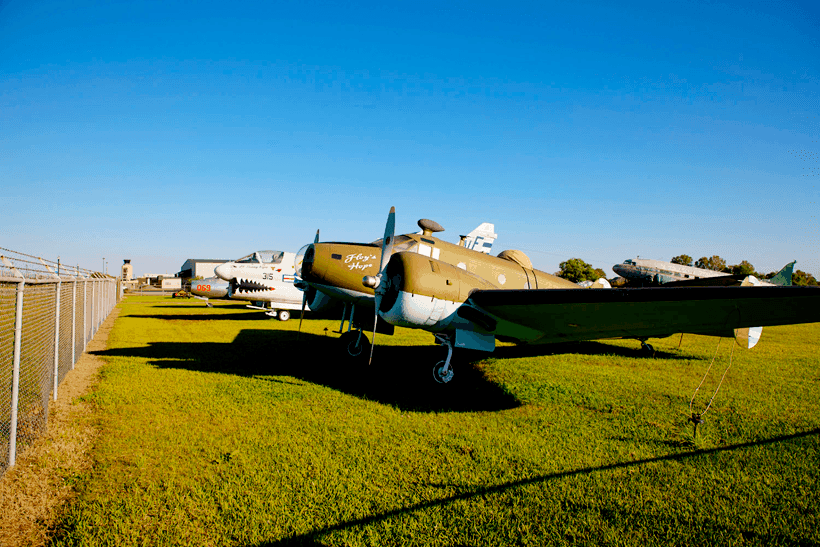 Chennault Aviation and Military Museum
Pop into this free museum dedicated the General Claire Chennault, featuring local aviation and military history, along with exhibits on the General's famous Flying Tigers from WWII.
The history of the Navigation School in Monroe, a major employer at one time, comes alive as you walk through each exhibit, with docents on hand to answer any questions you may have.
Antique Alley
While there is a lot of history on Antique Alley, it's not just old stuff you can dig through and buy. Several boutique shops have taken up residency in the old shop fronts, each with its own story to share.
In fact, many local shop owners have started referring to it as just "The Alley," so people won't be confused.

Our Favorite Shops in Antique Alley
Keep in mind that when you shop Antique Alley, you are not only shopping local, but many of these shops are also women-owned, a cause we always love to support as well. We went into several shops, but we definitely had a few favorites.
Coco's Mercantile
One of the most beautiful home décor shops I've been to in ages. I instantly had ideas to decorate my bedroom and wish I could bring it all home, including a 4×5 foot painting the owner's daughter had created. Sadly, Coco's Mercantile has closed, as the owner retired.
The Nude Nomad
A great collection of t-shirts and well-priced casual wear for every day, as well as a few nice date night pieces.
Eleven 26 Boutique
Formal wear is at the back of the shop for those times you need a gown, but the front is filled with the latest trends and shoes.
Rusty Nails and Pearls Boutique
That shop where you can find everything you need to decorate your home for the holidays, and a unique gift for your impossible to shop for mother-in-law too. Do not miss the stellar collection of handbags that take over an entire wall in the front.
K-Sera Boutique
A bit farther down Trenton Avenue, you will find the stand-alone K-Sera. This shop caters to a slightly younger crowd, but still has plenty of business casual wear and date night outfits to fit most ages.
Unique Nature in Louisiana
Like much of the south, there are just some things we northerners don't quite understand. Spanish moss is one, but bayous are another.
Monroe had a lot more green space and wildlife refuges than you would think possible, but you will definitely find loads of nature and outdoor adventure in West Monroe and Monroe during your visit.
Black Bayou Lake National Wildlife Refuge
Drive out to the Black Bayou Lake National Wildlife Refuge to get a little exercise hiking across the pier over Black Bayou Lake. If the kayak and canoe rentals (seasonal) are available, paddle out and look for gators and other wildlife.
If you are looking for more critters, head west to D'Arboone National Wildlife Refuge.
Louisiana Purchase Gardens & Zoo
Located inside Charles Johnson City Park, the Louisiana Purchase Gardens & Zoo has wildlife exhibits, boat rides and even a children's zoo.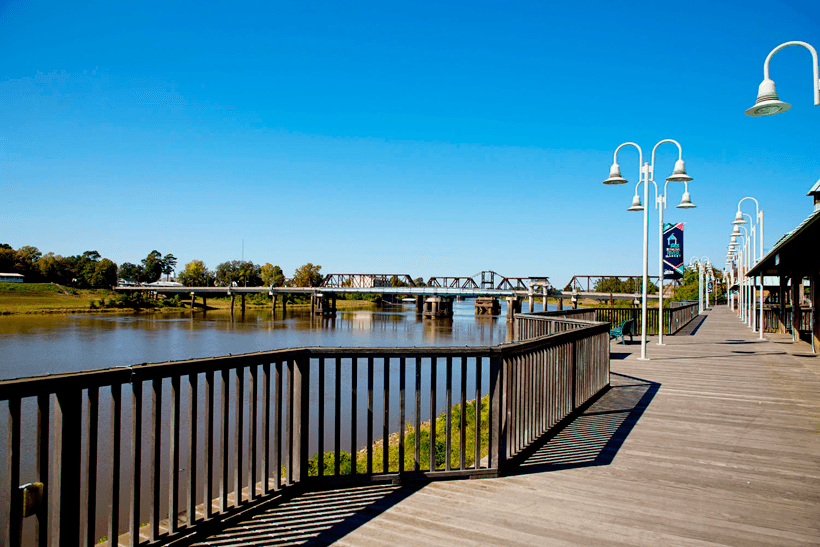 RiverMarket
It's easy to spend the morning strolling along the Ouachita river, watching the commuters head to work and even a few kayakers go by. Activities and festivals happen throughout the year too.
RiverMarket takes place on the first and third Saturday of the month, March through May and October through November. In December, the market pops up again for a special Christmas Market.
Monroe Public Parks
You'll find plenty of green spaces to play across the city at the public parks.
Forsyth Park
Charles Johnson Park
Lazarre Park
Forsythe Point Recreation Area
Restoration Park West Monroe
West Monroe Wineries
West Monroe has one winery, which most people don't expect or even think to look for when coming to the state. Louisiana isn't exactly known for its wine region.
Landry Vineyards hosts outdoor concerts, where locals and visitors alike can set up a picnic on the lawn while enjoying a bottle of wine picked up in the tasting room/ shop.
You will see kids running through the vines, dancing in the field and meeting new friends as day turns to night and the stars pop out.
UNESCO World Heritage Site Poverty Point
Not many people realize that one of the few UNESCO World Heritage Sites in the United States is located right in Louisiana. Poverty Point State Historical Site gained UNESCO recognition in 2014, as a prehistoric monument built just outside of what is now the town of Epps.
Scientists and archeologists aren't exactly sure why this early culture built a 72-foot-tall mound, but the best guess is that it was a residential, trade and ceremonial center.
Monroe's Incredible Food Scene
The most unexpected surprise in Monroe was the restaurant and food options that were available. Allison is gluten-free, and the town actually had an incredible gluten-free bakery. I even found things I wanted to go back for later in the day, and I love gluten.
The coffee was perfection, and dinners were nothing short of five stars most nights.
Monroe Restaurants
Louisiana is no stranger to good cuisine. Jambalaya, gumbo, boudin — we've all heard of it (OK, so I had never heard of boudin before), but there is so much more to it.
Dive into things like redfish on the half shell, grilled catfish, local trout, grits with and without shrimp, and a burgeoning cocktail culture that would make bartenders in New York City take note.
Yes, they still like it battered, buttered and fried, but Northeast Louisiana cooking has evolved, and we were happy to sample it all, especially the fresh, seasonal produce.
Breakfast in Monroe
RoeLa Roaster
Grab your morning honey latte at RoeLa Roaster. Their VooDoo-glazed croissants are worth it, but they do have paleo and gluten-free pastries for those who need it.
Butter A Louisiana Bakery
Walk up to Butter A Louisiana Bakery, a gluten-free bakery that everyone will love, for fresh bowls of grits overflowing with eggs, sausage and cheese.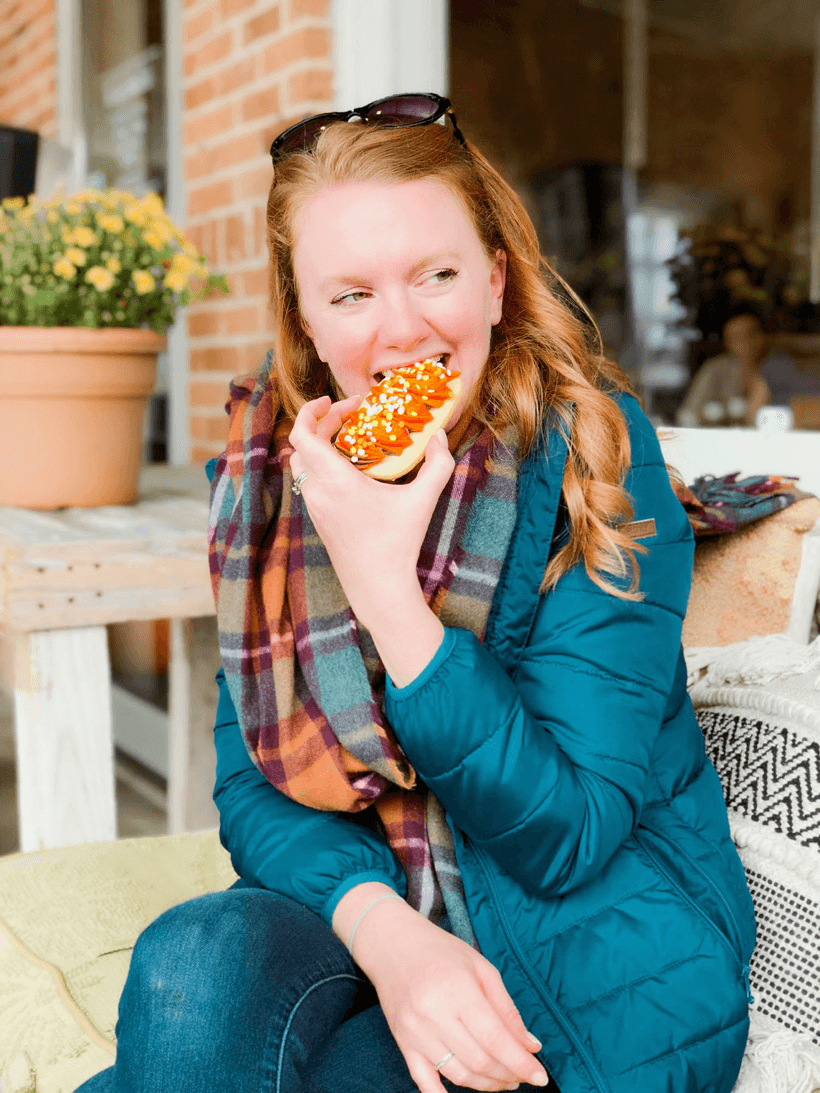 Lunch and Dinner in Monroe
Miss Kay's Sweets & Eats
Miss Kay's Sweets & Eats is the perfect spot to relax for a bit and catch up with friends.
Random fact: Miss Kay is best known as the matriarch of the Robertson family on the television show Duck Dynasty.
Funky chair groupings converge on this gas station turned coffee house, where you are likely to see moms meeting up with their babies and toddlers, a baby shower taking place on the weekend and local business owners catching up over an afternoon chai pick-me-up.
The chicken salad on a croissant will hit the spot, but you should save room for the frosted sugar cookies. They are a must, as are any of the cakes on display.
Parish Restaurant & Bar
Chef Cory Bahr serves up succulent ribs, delicate greens and a modern twist on southern favorites. Menu items like Boudin Chimichangas, gumbo, shrimp and grits, bronzed red snapper, and of course, bread pudding should all be part of your order.
When you step into this remodeled building that retains its retro feel, you'll find comfort not just in the food, but the warm tones in the decor as well as the service.
Waterfront Grill
The Waterfront Grill was once the private club for sergeants stationed at Selman Field in Monroe during WWII. Check out the walls to see loads of memorabilia and photographs from the dances and parties that took place at that time.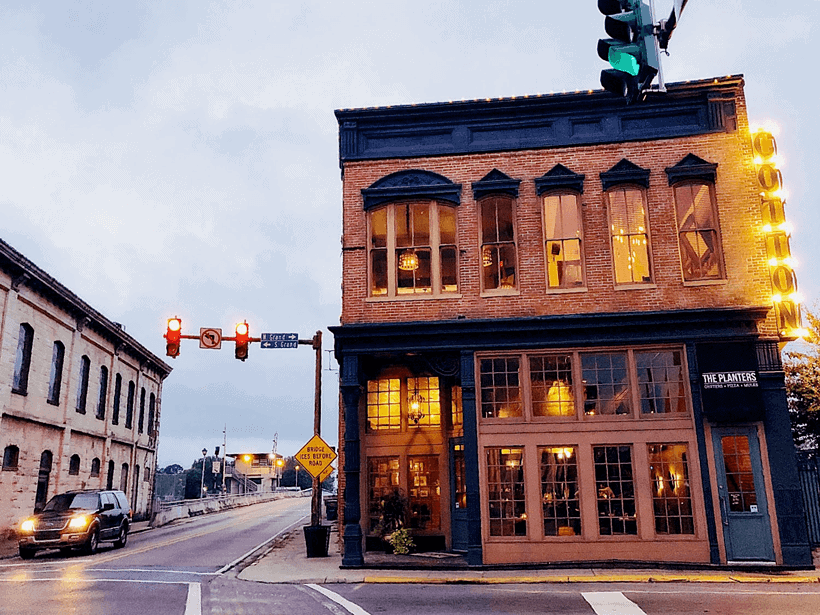 Restaurant Cotton
When (not if) you go to Restaurant Cotton just over the river in Monroe, you will order the smoked pear rosemary martini if it is on the menu. This is also the best place to try redfish on the half shell, a local speciality.
End the meal with s'mores roasted right at your table. You've had a long day. Don't you deserve a treat?
Monroe Trip Planning Tips
So, where do you begin when you are planning a trip down to Monroe, LA? Get ready to hit a slower pace of life, but one that is delicious, and can still put a dent in your piggy bank as you shop until you drop.
You will learn where Coca-Cola was first bottled (Monroe and Vicksburg, Mississippi disagree over who did it first!), see the birth place of Delta Airlines and learn just why China loves this small city.
Rent a car if you are flying in, because driving is the best way to see and do it all.
How to get to Monroe
Downtown Monroe is about 15 minutes from the airport, so you won't have to worry about a long commute. Pick up your rental car keys in the terminal and head outside to the parking lot to pick it up. It is really that simple.
If you are driving to Monroe, plan on getting in by late afternoon, so you have plenty of time to freshen up before dinner.

Monroe, LA Hotels
Now that you know how to get there, you need to know where to stay. There are a plethora of chain hotels to choose from in Monroe and West Monroe with a sprinkling of B&Bs and inns, including the Hamilton House Inn in West Monroe, LA.
Many of the chain hotels can be found along Highway 20, catering to the road trip traffic going back and forth between Atlanta and Dallas. Prices are reasonable, and the staff is always friendly. Pick your favorite and book a few nights.
Where are Hotels in Monroe located?
Make sure you look at a map to see where the hotel is located. The further from the highway the better, as there is a lot of big-rig truck traffic moving back and forth throughout the night.
Book a stay at a Monroe Hotel
Monroe Airbnb Rentals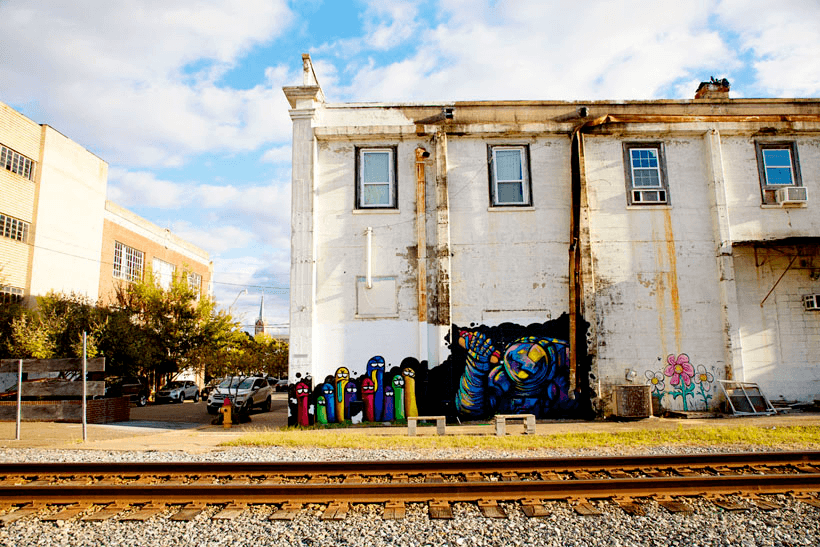 3-Days in Monroe Itinerary
Day 1 in Monroe
Arrive in Monroe
Get your luggage
Pick up your rental car
Dinner at Parish Restaurant
Experience The Crawl, a downtown gallery open house the first Thursday of every other month starting in February.
Day 2 in Monroe
Coffee at RoeLa Roaster
Stroll along the river (is RiverMarket happening while you are there?)
Breakfast from Butter A Louisiana Bakery
Drive around the Monroe Garden District
Visit Biedenharn Museum and Gardens and the Cooley House
Lunch at Miss Kay's Sweets & Eats
Shop Antique Alley
Dinner at Restaurant Cotton
Day 3 in Monroe
Grab breakfast from RoeLa Roaster
Explore the murals in Monroe
Visit Black Bayou Lake National Wildlife Refuge
Lunch at Waterfront Grill
Explore the Chennault Aviation and Military Museum
Fly home
Love it? Pin it for later!
This post is part of a paid partnership with Louisiana Travel and Travel Mindset. As always, my opinions are my own. When they aren't you will be the first to know. This post may contains affiliate links. If you make a purchase after clicking one of those links I will receive a small commission.