There are a lot of little towns you could stop along the Atlantic ocean between Kennebunkport and York, but Ogunquit should be at the top of your list.
As the location of the first artist colonies in Maine, and home to more than one gorgeous beach, sunsets AND sunrises on the water, a playhouse and two museums that dig into the Native American and artistic history of the region, you may want to plan more than a quick stop in this truly beautiful place.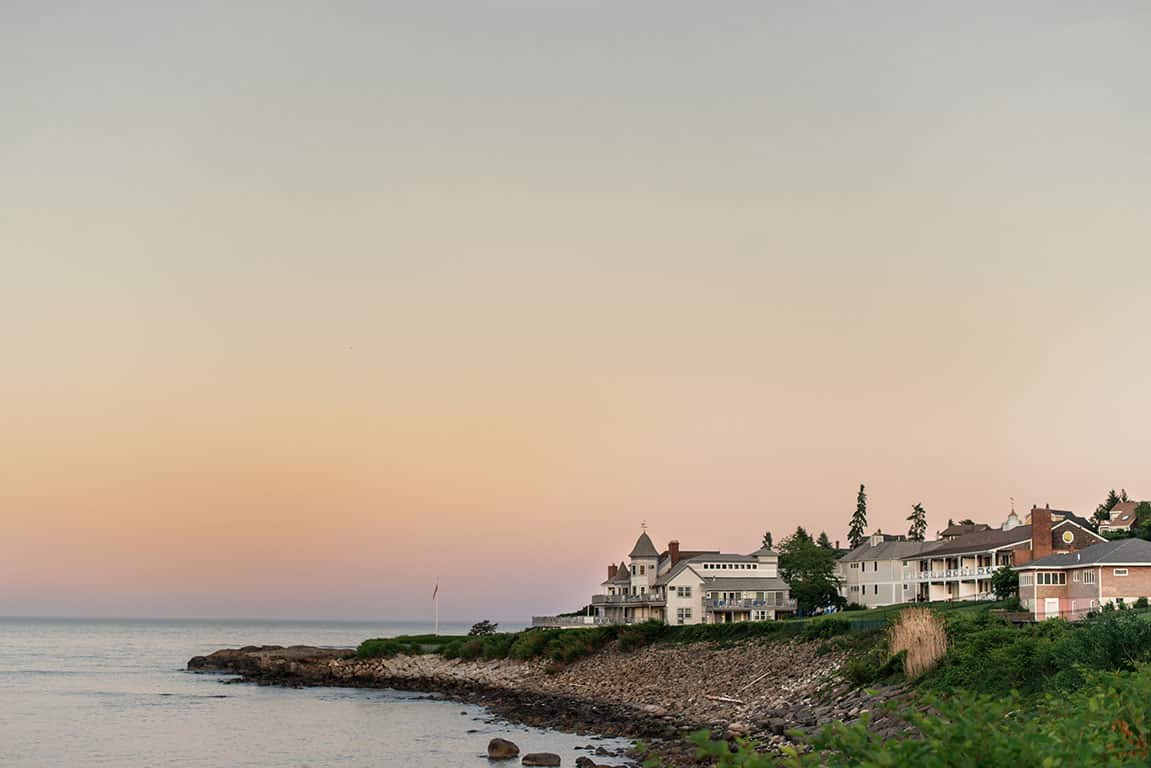 The name Ogunquit, in the language of the Algonquin nation, literally means "beautiful place by the sea" and we couldn't agree more.
The area of Ogunquit may only be fifteen square miles but there's so much to do that we recommend you set aside a good amount of time to explore all that Ogunquit has to offer. If you can manage it, book at least one night at one of the hotels listed below. You'll thank us later!
Hotels in Ogunquit
For such a seemingly small town in southern Maine, Ogunquit has a number of hotels, inns, beachfront cabin rentals, and bed and breakfasts to choose from.
You know what that tells me?
This little Maine coastal town is worth checking out not only for its sandy beaches and trendy gift shops but the Native American and early European history that surrounds the town.
If you want to spend a night (or more), check out these great hotel finds for your stay. A few of our favorites are located right on the water near Main Beach. We always add bonus points if there's an indoor pool or hot tub.
How much time should you spend in Ogunquit?
Too many visitors pass through the town of Ogunquit or skip it all together when they are embarking on a Maine road trip down the southern coast.
I say, stop for the weekend or even book a cabin for the week to enjoy the refreshing waters and breeze coming off the ocean. It's true that Ogunquit it great for a day trip, but a great way to explore the town is by staying for at least twenty-four hours.
There is a reason generations of people have been trekking from NYC and even Philadelphia (like I did), to cool off in New England during the summer months. However, if you only have one day, you can still enjoy plenty of adventures and activities.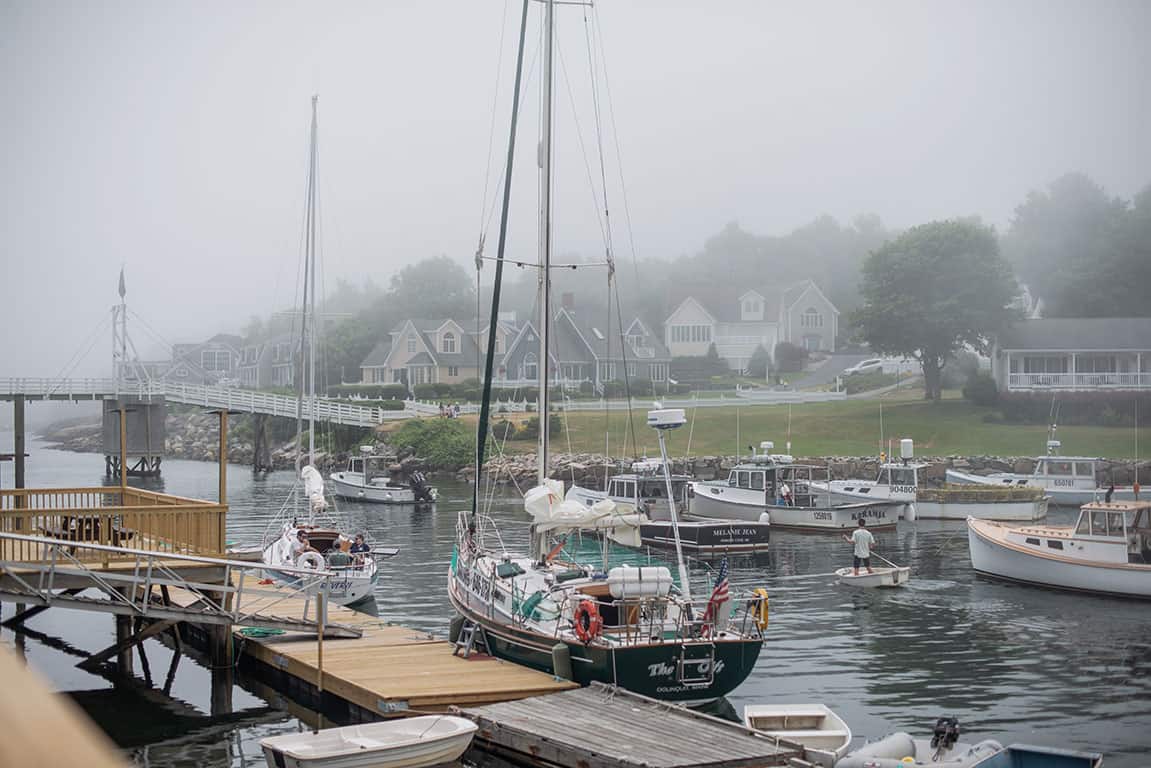 Things to do in Ogunquit
In Ogunquit, life is all about the beach, but also the culture of the region. You can shop til you drop at the local boutiques and art galleries, or cozy up for a delicious meal at one of the restaurants in town.
Grab a cocktail at the Norseman Resort to watch the sunset over the water, or stroll around the beach to find your own little slice of heaven. There's an array of fine dining options for those that want to celebrate something special and the beautiful beaches are perfect for families.
We've listed a few of our top things to experience on your next visit to the adorable tiny town of Ogunquit.
Ogunquit Museum of American Art
Just a short walk from Perkins Cove, you can explore the works of the early American artists who started the first art colonies in Maine. The collection features prints, photographs, paintings, sculpture and drawings from the late 1800s to the present.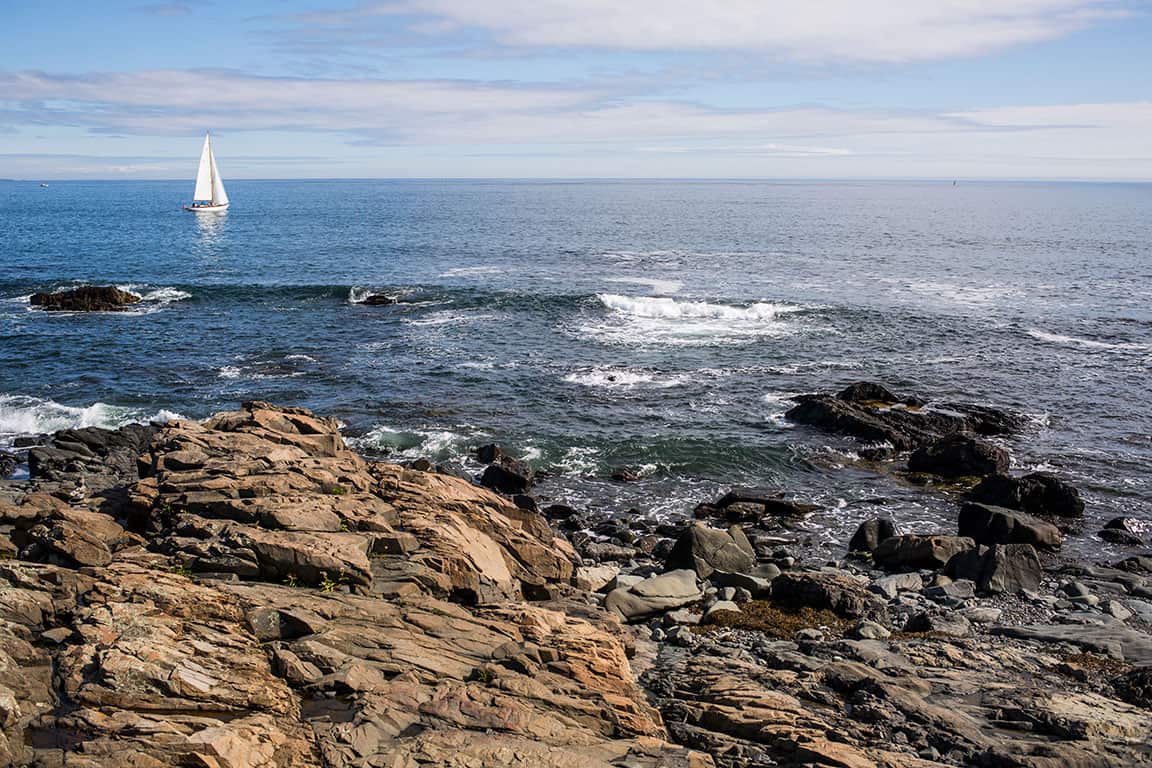 Ogunquit Heritage Museum
Explore this small museum that highlights Native American heritage in Maine. The museum's mission is to collect, preserve, and exhibit items and documents related to Ogunquit's rich heritage.
Guests will find exhibits on fishing and lobstering as well as historic architecture, social and cultural history, and so much more.
Ogunquit Playhouse
Catch a summer stock show at the playhouse for loads of evening entertainment. The Ogunquit Playhouse offers world-class performances and cultivates new works for the stage while preserving an iconic and historic playhouse for future generations.
What better way to escape the summer heat (or the suddenly appearing rain storms) than by ducking into this historic playhouse. It's a great time for children and adults alike.
Finestkind Scenic Cruises
Book a boat tour with Finestkind Scenic Cruises to see wildlife up close, tour the Nubble lighthouse near York, and even take a lobstering trip to learn about the lobstermen of Maine.
Grown ups can also enjoy a cocktail cruise that takes you around ​​Perkins Cove to Bald Head Cliff and along the Marginal Way and local beaches. Families can enjoy a breakfast cruise to see more wildlife early in the day if a cocktail cruise isn't quite your speed.
Just remember to book any boat tour as soon as possible, as boats do fill up quickly. And don't be late because the boat waits for no one!
Beaches near Ogunquit
Ogunquit Beach
Head to Ogunquit Beach for the best sunset views throughout the year as well as great sunbathing and swimming opportunities. Just don't forget the beach toys, as there is plenty of sand beachfront for you to build the castle of your dreams. This stretch of sandy beach is great for coastal walks and makes for the perfect family vacation.
Moody Beach
Moody Beach, just north of Ogunquit and east of town, has a beautiful beach you can still explore. There are loads of beachfront homes, so don't be surprised when you aren't the only one there.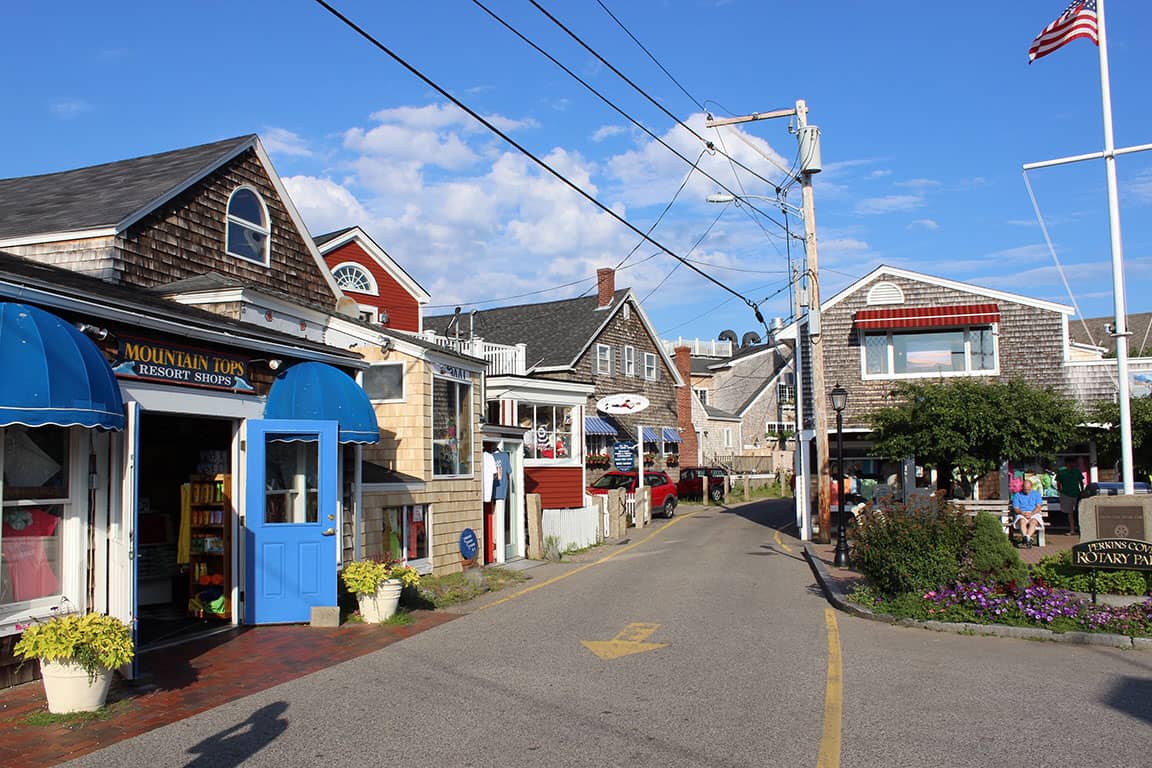 Where to eat in Ogunquit Maine
Ogunquit Beach Lobster House
This charming dining experience is perched on a 3.5 spit of land, speckled with dune grass and boasting soft sand. This is a great place to treat yourself to a delicious lobster roll (fresh off the lobster boats) as well as a wide assortment of craft beer and cocktails.
Tiller Restaurant- Cliff House Maine
The iconic Tiller Restaurant is suspended above the ocean and offers sweeping panoramic views of stunning sunrises and romantic sunsets. This is the perfect oceanfront dining experience and a great way to experience scenic Ogunquit.
Pizza Napoli
First time visitors and full-time residents both agree that Pizza Napoli is the spot to enjoy traditionally made Naples-style stone oven pizzas. Pizza Napoli offers both indoor and alfresco dining options and is located within walking distance of great shopping and live music. Aside from pizza, you can also order an assortment of casual fare including salads, pastas, sub sandwiches, and calzones.
Bread and Roses Bakery
This beloved bakery recently moved from their original location in Ogunquit Village to just a short drive away (614 Post Road in Wells). This is the perfect place to grab delicious cakes and their iconic whoopie pies. Though these treats are fantastic for birthdays and celebrations, you don't need a reason to enjoy the delicacies that Bread and Roses has to offer.
As you plan your next visit to Southern Maine, be sure to include Ogunquit on your list. This is one of the best vacation spots in Maine and boasts something for the whole family. Don't forget to take advantage of the trolley that makes frequent stops at downtown Ogunquit's main street with its many restaurants, galleries, and shops.