This is it– the big trip to Walt Disney World. You have planned for months, secured your park reservations, and made the dining reservations. The morning of the trip you pull off an epic surprise for the trip of a lifetime to the most magical place on earth… and two days after you arrive someone gets sick at Disney.
Stay calm, this is not the end of your vacation to the Disney World theme parks, just a little bump in the road.
Getting sick on your Walt Disney World vacation
Our first trip to Walt Disney World with kids, my youngest got the flu. He had a 104 fever and we had no idea until the end of the day (Bad mama! Bad!). We thought we had to do it all, and we pushed him way too much.
My sick kid was miserable for our entire five-day trip to Disney World. Only when I gave him strawberry popsicles at the parks was he happy.
Mornings were fine, but our evening adventures to see fireworks and light shows in the parks were a lost cause. Either he fell asleep or lost it when the loud fireworks started to pop.
If we had just taken a break from our Disney vacation and given him some downtime, which I did on our second trip when he got the flu… again, we would have been much better off.
Yes, you will show up at Disney World with kids and they may get sick. It's OK. Your kids may also be sick when you have to leave. That's OK too. If you have travel insurance, see if you are covered and can reschedule your trip if your vacation time permits. It might not.
Don't stress. Kids bounce back fast. Slow down your schedule in the parks, get the medical attention required, and enjoy each Disney park at a leisurely pace. Whether you have kids or not you should do this.
After all, if you are more stressed and tired after your vacation, it's really not a vacation, is it?
What To Do If You Get Sick at a Disney Park
While you might think the best thing to do is to push through not feeling so great, it's often best to get a professional opinion and medical services. Thankfully, each park has its own First Aid Station with an on-duty nurse.
Many times I have visited the park's First Aid Stations. They can give single doses of many medications in most cases, like Tylenol or Pepto at a first aid location, but they can not give you prescription medication.
Nurses are available during normal park hours to help with whatever you may need, especially minor ailments. Child suffers from nose bleeds? No problem, they will pack the nose and help you get on your way.
It's really a well-run place. You will be out the door in no time and not miss a single step.
First Aid Locations
Magic Kingdom– Located near Crystal Palace and Casey's Corner
EPCOT – Located between Test Track and the Mexico Pavilion
Disney's Hollywood Studios – Located by the Main Entrance by Guest Services
Disney's Animal Kingdom Theme Park – Located in Discovery Island by Creature Comforts
Typhoon Lagoon – Located by Leaning Palms
Blizzard Beach – Located by Lottawatta Lodge
Should you require an additional dose or two of medication, you can find travel-size over-the-counter items in the gift shops. They carry everything from pain relievers, cold medicine, allergy relief, motion sickness and stomach relief.
What To Do If You Get Sick At Your Disney Resort
Medical Emergency on your family vacation?
It's important to not that if you have a true medical emergency, you should call 911 or go to the emergency room right away. U.S.A. health insurance plans should be accepted at most area hospitals near the Walt Disney World Parks. Check the various travel insurance companies to see what they will cover as well, including hospital stays, medical equipment and any other major health expenses. Keep all of your itemized receipts to claim after your trip and to submit to your insurance provider and HSA spending account (if you have one).
Best option for minor illnesses
Have no fear, Disney World is prepared for you! Each Disney resort offers many over-the-counter medicines that you may need. If someone has a stomach bug, they will send fresh sheets and towels, and give you trash bags for the not-so-clean linens.
Oftentimes once you call housekeeping for help with that, someone will also show up with saltines and ginger ale (just a little Disney magic). I also know from first-hand experience with my daughter that this magic does exist!
On-Call Doctors at Disney World
You also have access to an on-call doctor when you stay at a Disney Resort. Call a front desk cast member to help you get in touch with a licensed physician who will come directly to your Walt Disney World resort room and help to diagnose your illness.
In addition, they have the ability and authority to call in prescriptions and have your medication delivered directly to the resort. You can reach Doctors on Call at 407-399-DOCS.
Virtual Visit
Many doctors offices will now schedule virtual visits with patients, giving you access to your primary care physician even when you are traveling.Call your doctors office to see if they can squeeze you in for a quick chat about symptoms; if they can't, you still have the on-call Disney doctors and access to your prescription drugs.
What To Do If You Get Sick at a Non-Disney Resort
If you are staying "off-property" Disney hotel don't fret, you have options as well. Many of the resorts carry over-the-counter medications in the lobby or at the front desk. Some even have CVS kiosks in the lobby.
Urgent Care Centers near Disney World
If you have a car, you may be better suited to visiting an Urgent Care Center if over-the-counter medicine isn't working. Here are the two closest to Walt Disney World.
Buena Vista Urgent Care
Hours: open 8am-8pm
Address: 8200 World Center Dr Orlando, FL 32821
Call: (407) 440-1893
AdventHealth Centra Care Lake Buena Vista
Hours: open 24 hours
Address: 12500 South Apopka Vineland Rd Orlando, FL 32836
Call: (407) 934-2273
How To Get A Prescription
If you forgot your medicine or your primary care doctor needs to call in a script for you while in Disney World you can get your meds delivered to your resort hotel via the Turner Drugs Tourist Prescription Service. The drugstore will even deliver items such as baby formula, sunscreen and other items not sold in your resort gift shop.
You can get scripts filled at Turner Drugs. They only take cash or credit card, and will provide you with the paperwork to submit to your insurance when you return home from your Disney trip.
Once your prescription is filled, Turner Drugs will deliver the medication to your resort, and it is always pretty quick.
Turner Drugs is a Disney Preferred Provider, meaning the front desk of each Disney World resort has the phone number of the pharmacy AND Turner Drugs is the only pharmacy that can deliver to on-property Disney hotels and resorts in Florida.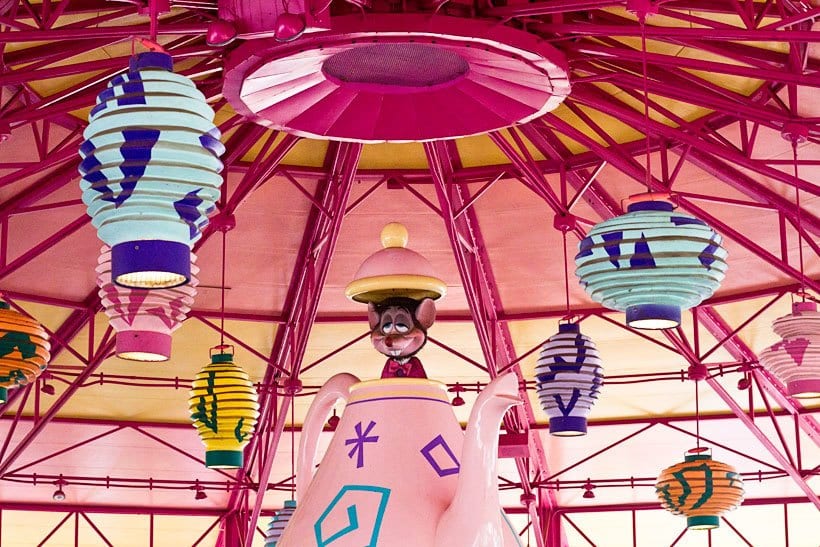 Tips For Staying Healthy on Vacation
While sometimes getting sick is unavoidable you can do a few things to help prevent it.
Stay Hydrated
The Florida heat can really get to people. Be sure to stay hydrated, drink lots of water (not soda!) and this will help ward off headaches and nausea.
Take Allergy Medicine
Seasonal allergies can rear their ugly head in Florida, and oftentimes an over-the-counter allergy pill can ward off the sniffles and sneezes.
Wash Your Hands
This may seem trivial, but there are lots of little hands and germs that touch the queues and high-touch surfaces in Disney World. Hand washing is essential, especially with so many germs wandering around these days. There are several washing stations and hand sanitizer bottles across the Walt Disney World property.
Get Enough Sleep
While you may want to close the park down, and open it the next morning, it's best to make sure you get enough rest.
Enjoy the Fresh Air
If one thing can be relied on when you go to Florida, it's that you can be outside.
Healthy Snacks
Stock up on healthy snacks, like fruit, nuts, vegetables, and protein bars (watch that sugar count though). Keeping your body healthy starts with what you put into it.
How to keep the Disney spirit when you are sick in your hotel room
Nobody wants to spend their Disney World vacation sitting in a hotel room under the weather, but it doesn't have to be any less magical. You or your little ones may only need 24 hours to feel better.
While waiting for the ick to pass, put on a Disney cartoon, order room service, play cards, or simply just sit on your balcony and enjoy the fresh Florida air.
FAQ: What to do if you get sick at Walt Disney World
What happens if you get sick at Disney World?
Stay calm. Depending on the severity of your illness, you may be able to pick up some medication at the hotel shop and rest for a day… or you will need to see a doctor or go to Urgent Care, which is all close to Walt Disney World.
Will Disney refund park tickets due to illness?
Theme park tickets are nonrefundable and nontransferable. HOWEVER, you can change the dates of your tickets. Check when your tickets will expire and see if you can move your ticket dates.
The larger issue will be changing any flight and/or hotel reservations. As long as you give enough notice, most hotels can be canceled with a full refund (depending on how you booked).
Your flights are the tricky part. If you got travel insurance, you should call them right away to see what can be done to get a refund on your flights or if they will cover your change fees on any plane tickets.
What if my child gets sick at Disney World?
While you have spent a lot of money to take your family to Disney World, if your child gets sick, you need to give their little bodies time and space to heal. You can still have a magical time together watching Disney movies in bed (there are always Disney movies and shows on the resort room tvs) and you can call down to the front desk to help bring a little magic to your room as well.
Once your kid(s) are feeling better, hop out to the parks, but take it easy. Twelve hours in the park is sure to cause a rebound. Trust me– been there and done that.
How to not get sick at Disney World?
Stay hydrated, wash your hands, eat vitamin packed fruits and vegetables, and get enough sleep. A tired body picks up germs faster.
Is it safe to go to Walt Disney World now?
Yes. It is as safe to go to Walt Disney World as it is to go anywhere else right now where there are crowds. Disney has handwashing facilities and hand sanitizer dispensers throughout the Disney parks. Face coverings are optional inside and outside, so please use a face covering to your own comfort level and respect others for the choices they have made. If you are at the water parks, you can not wear a face mask, so please keep this in mind if you are immune compromised or want to stay masked for most of your Disney experience.
Is it safe to go to Disney World during Covid?
If you have Covid… DO NOT TRAVEL. This is when changing your plans will come in handy, along with having the right travel insurance.
How many people get sick after visiting Disney World?
There is no hard and fast data that has directly tied Disney World to people getting sick. While many do get sick during their trip, it's hard to tell if they caught a bug on their flight to Walt Disney World, which park they might have been exposed to the germs, and whether their hotel, vacation rental, etc. might have been home to the germs someone picked up.
Why is it that some people get sick on rides, boats, roller coasters, etc., but others do not?
According to the Cleveland Clinic, " your brain can't make sense of information sent from your eyes, ears and body." The inner ear plays a big part in who gets sick and why– for people who have slightly thicker fluid in their inner ears, they don't get as sick as much as people with normal or thinner fluid. The older we get, the more our inner ear changes, causing vertigo, more motion sickness, and other fun ailments that come with getting older.
How to avoid motion sickness at Disney World?
There are a number of ways you can avoid motion sickness on the rides at Walt Disney World
Avoid the rides that are known to cause motion sickness, like Mad Tea Party, Astro Orbiter, Space Mountain and Big Thunder Mountain Railroad at the Magic Kingdom.
Stay hydrated. Dehydration can lead to an upset stomach, quizziness, and more.
Don't overload on junk foods. All of those sweet, sugary treats at Disney World are delicious, but they can also upset your stomach. This will cause motion sickness much faster.
Wear acupressure bands, like SeaBands. These work great for me and my son when we need a little help with our car sickness. If you want to spring from something that is FDA cleared for nausea and vomiting relief for motion sickness, you can pick up this rewearable band
You can also wear motion sickness patches or take motion sickness pills like these non-drowsy ginger pills or less drowsy Dramamine.
If you have kids who get motion sick, try the patches and bands, but also these ginger lollipops (we love their honey ones when the kids are sick too) and children's Dramamine.
Can you get motion sickness medication at Disney World?
Yes. You can find motion sickness medications at most hotel gift shops, whether a Walt Disney resort or an Orlando hotel. If you packed a first aid kit, you will usually find motion sickness meds in there too.
---
---
PackING for Disney
Bring your medical arsenal. I mean it.
Vitamins
Homeopathic meds
*This is just a sample of what we pack. Please consult your child's physician before starting any new medications.
Water Bottles: Water is key to flushing out those bad germs. We LOVE this one for keeping beverages cold all day.
Additional reporting by Keryn Means.
Orlando Destination Guide
Orlando Hotels