Nicknamed the "Cape Cod of the Midwest" for its coastal beauty, stunning landscapes and small-town charm, Door County is a 70-mile peninsula bordered by Green Bay to the west and Lake Michigan to the east, making it a very popular Great Lakes vacation spot.
Featuring 300 miles of shoreline, the area is a haven for outdoor lovers, especially in the summer and fall months. It features five state parks and 11 historic lighthouses, plus thousands of acres of orchards (primarily cherry and apple) and some 58,000 yards of fairways.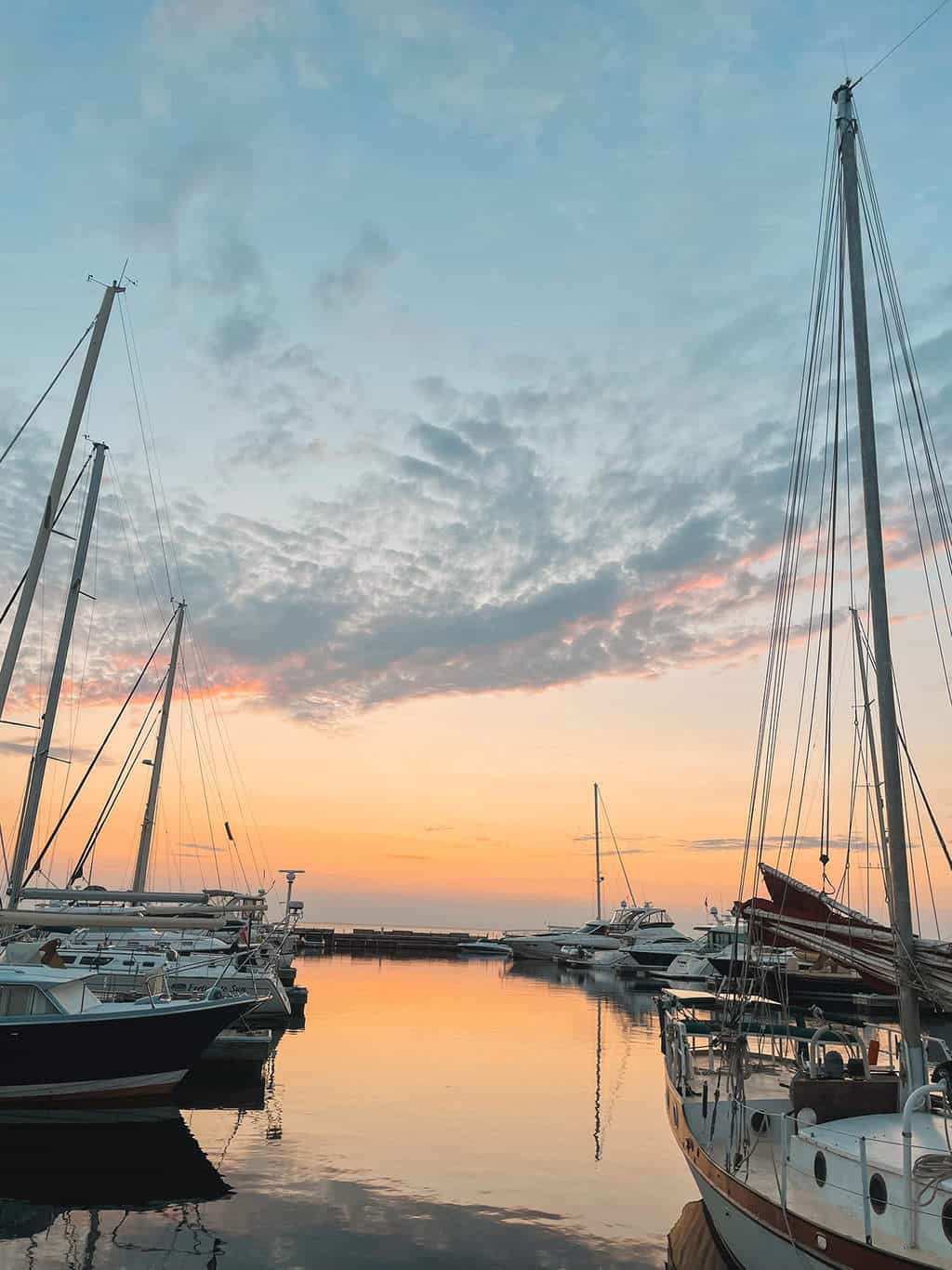 This skinny "thumb" on Wisconsin's eastern border also boasts 34 named islands that offer yet more charming beachside communities and outdoor activities like hiking, boating, kayaking and biking.
When you visit Door County, Wisconsin, for the weekend, you will experience quaint villages that offer pristine shorelines and dramatic limestone cliffs. And there are more gift shops, restaurants, breweries and art galleries than you could visit in a week, let alone two days. (Don't get me started on the cheese curds.)
Since you may not have a week of vacation time to spare, let's start with a weekend in this picturesque Wisconsin peninsula, a place that's perfect for outdoor lovers, foodies and, of course, families. Here is your two-day itinerary of things to do on Door County this weekend.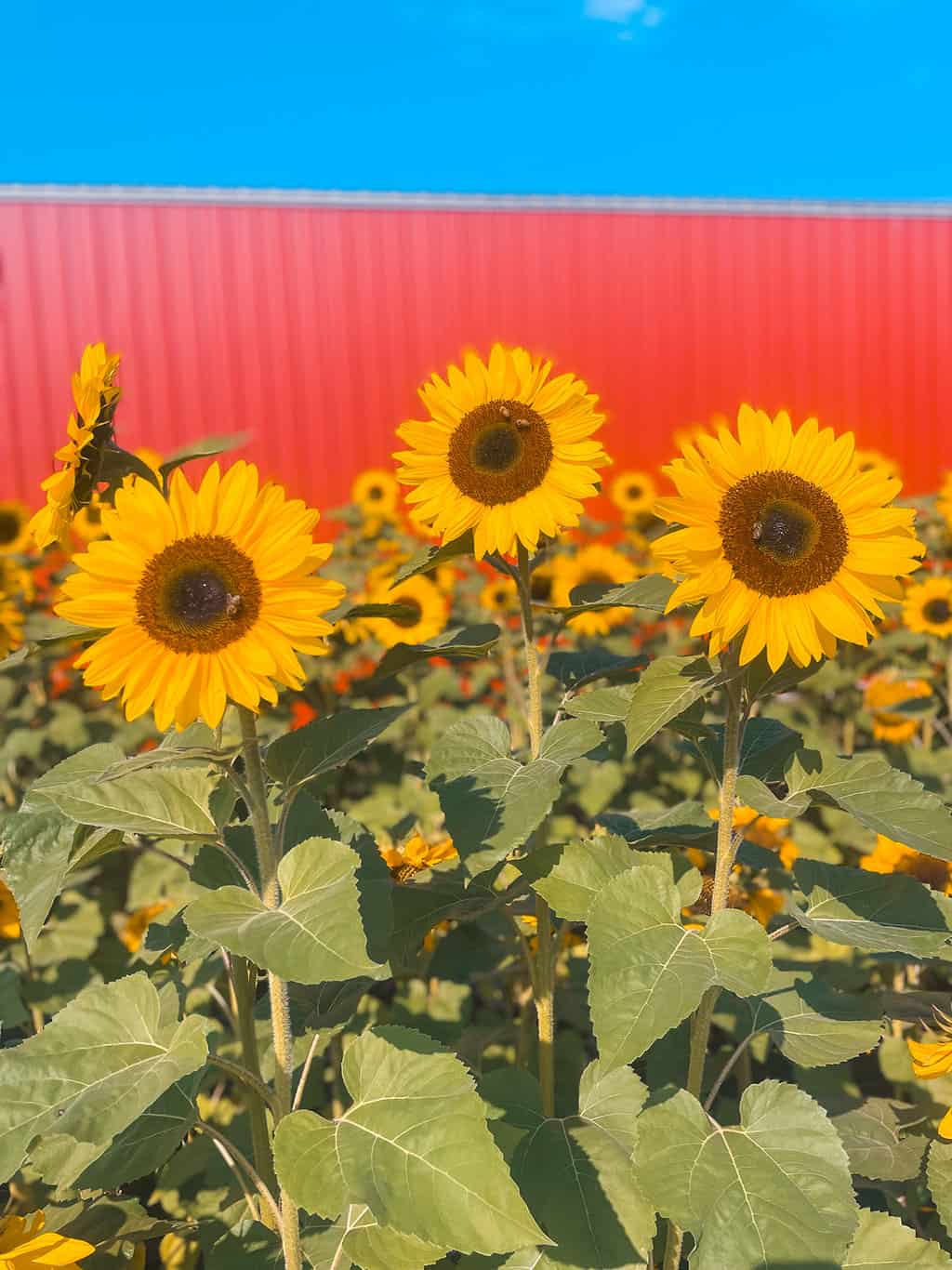 Door County Planning Guide
This post contains affiliate links, which means we may earn a small commission from your purchase. This adds NO extra cost to you.
Flying into Door County, WI?
Looking for the best flights to Door County? You should fly into Austin Straubel Airport in Green Bay (GRB), about an hour's drive from Door County's largest city, Sturgeon Bay (at the southwest tip of the peninsula).
We love to track flights via Expedia.com. Not only do we find great rates, but we earn points to use on future travel too.
You can also keep an eye on GOING deals, which is how we got to Ireland roundtrip from LAX for under $500 each. The free version is good, but the paid subscription will save you way more than the cost of the actual subscription.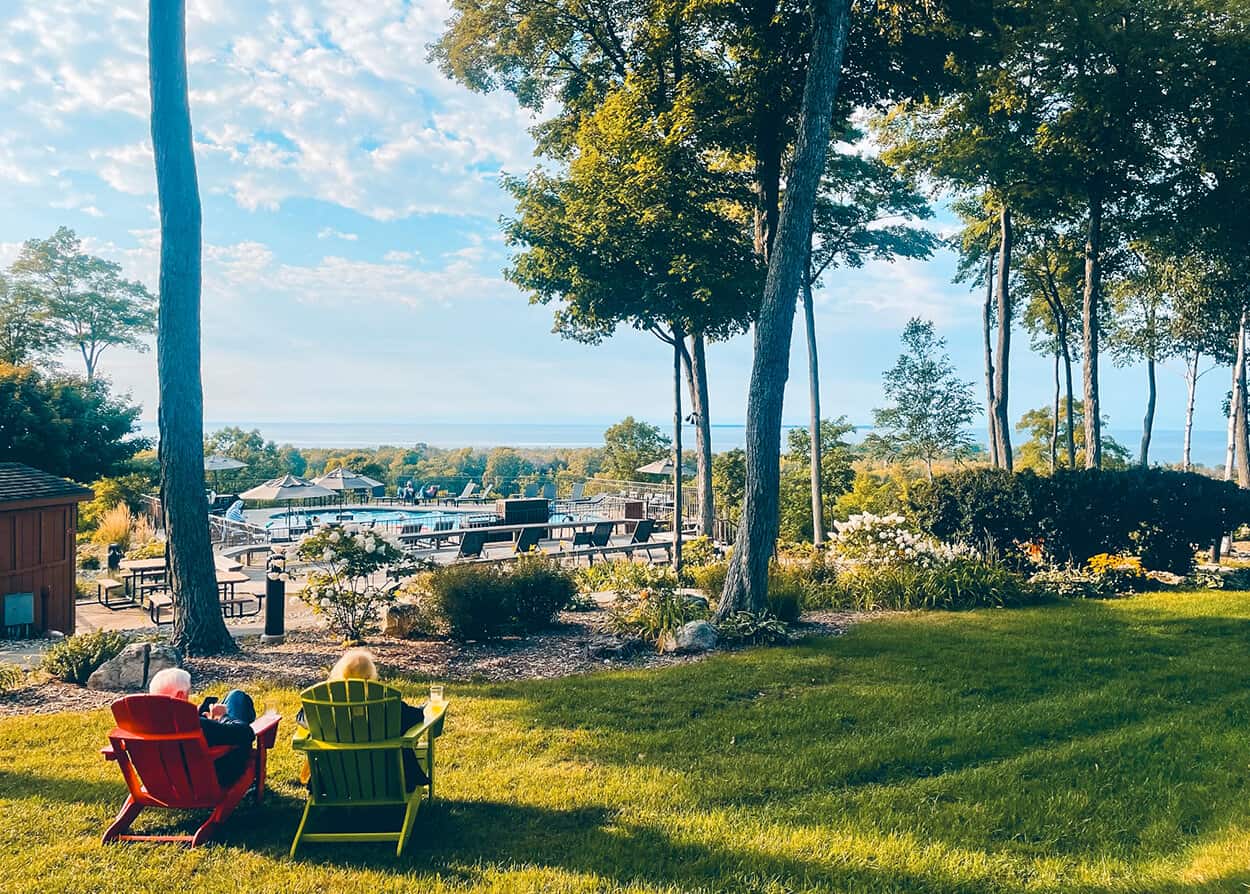 Hotels in Door County, WI
There are plenty of amazing spots to stay during your weekend visit. Here are a few I learned about on my trip there:
Need a Rental Car?
You'll want a car to explore Door County on your own, so be sure to plan ahead for one.We use DiscoverCars.com to get the best rates and availability on rental cars. Find your car HERE, along with all of the extras you may need (insurance, car seats, ski racks, etc.).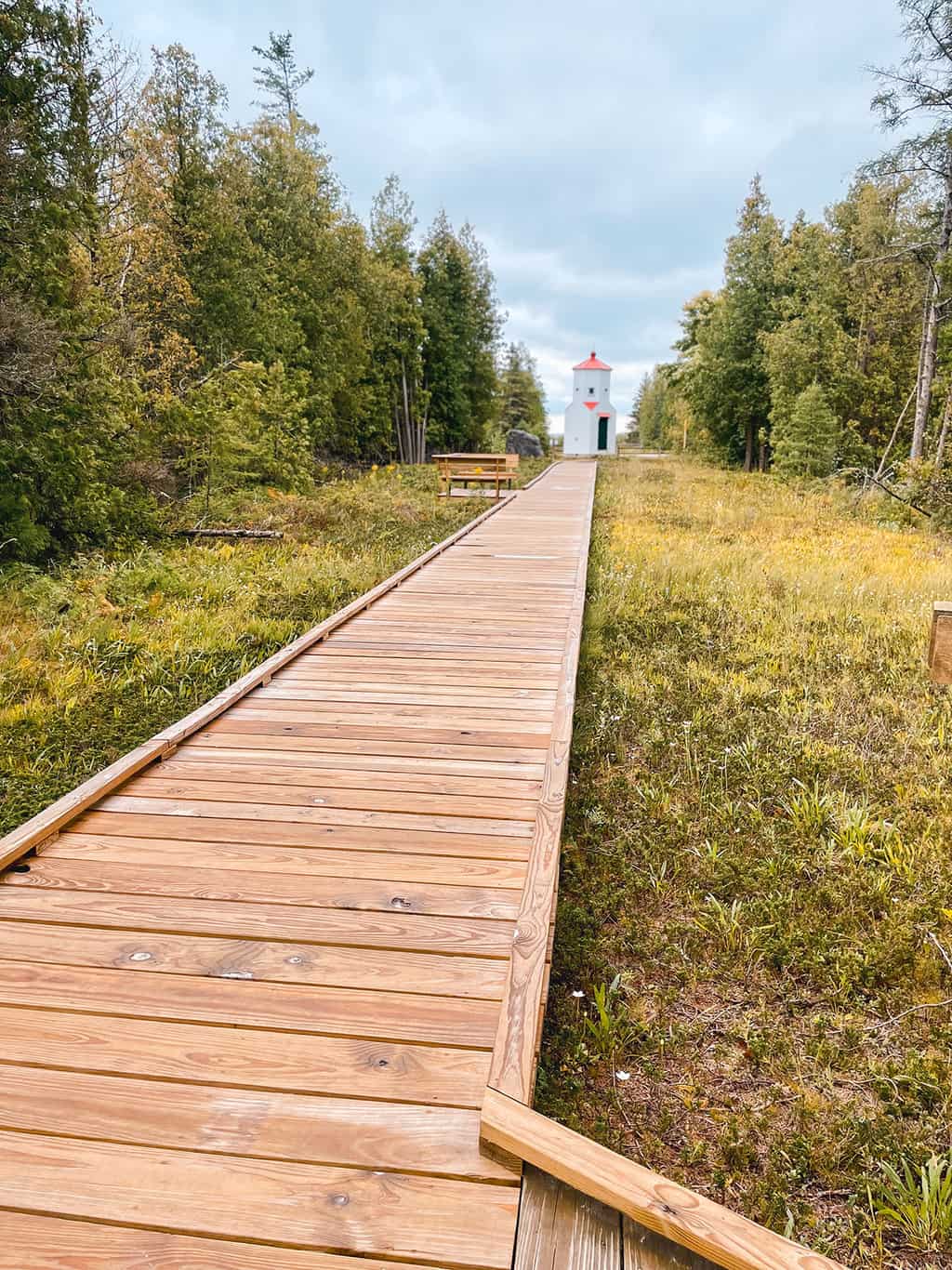 Travel Insurance
Do NOT forget to buy travel insurance for your trip, even if you booked through a travel agent.
Things do and will happen, and it's cheaper to buy travel insurance ahead of time instead of paying out-of-pocket later.
Check out Travelex for rates on a single trip, or an annual plan that could be right for you if you take more than one or two trips a year. And travel insurance usually covers you if you are more than 100 miles from home, meaning that road trip to the national parks is covered too.
Don't Forget about Your Vacation Photos!
Don't forget to book your Flytographer session to capture awesome memories from your trip. We do it as often as we can. Sometimes, this mom just wants to be in a few photos with her kiddos, or gorgeous shots at sunset.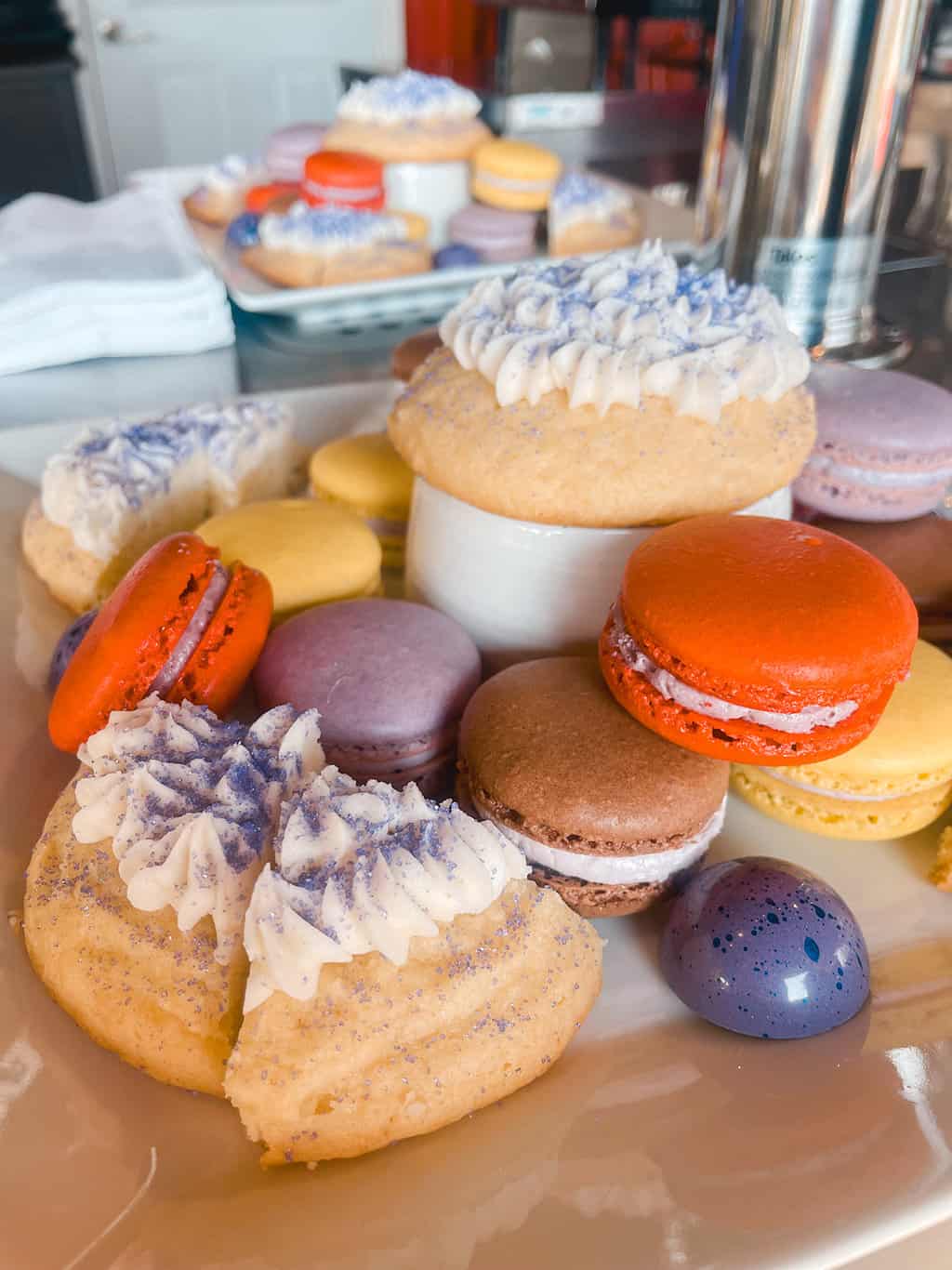 Restaurants in Door County (Plus a Cidery!)
If you are like me, food is one of the first things you think about when you are planning a trip. While Door County boasts a lot of wonderful restaurants, here are a few of our favorites and one of the best ways to enjoy your weekend in Wisconsin.
Burton's on the Bay
Address: 7715 Alpine Rd., Egg Harbor, WI
An upscale, beachside restaurant located at the Alpine Resort, Burton's on the Bay is one of the best restaurants for wedding receptions, special occasions and fancy meals.
Dinner options include traditional steak and seafood plates, in addition to low-key fare like pizzas, which is perfect for anyone traveling with kids in Wisconsin. Be sure to try the goat cheese curds for an appetizer!
Open Tuesday-Sunday, 8 a.m.-9 p.m. The restaurant closes seasonally (Oct.-May), so be sure to check their site here to confirm open dates.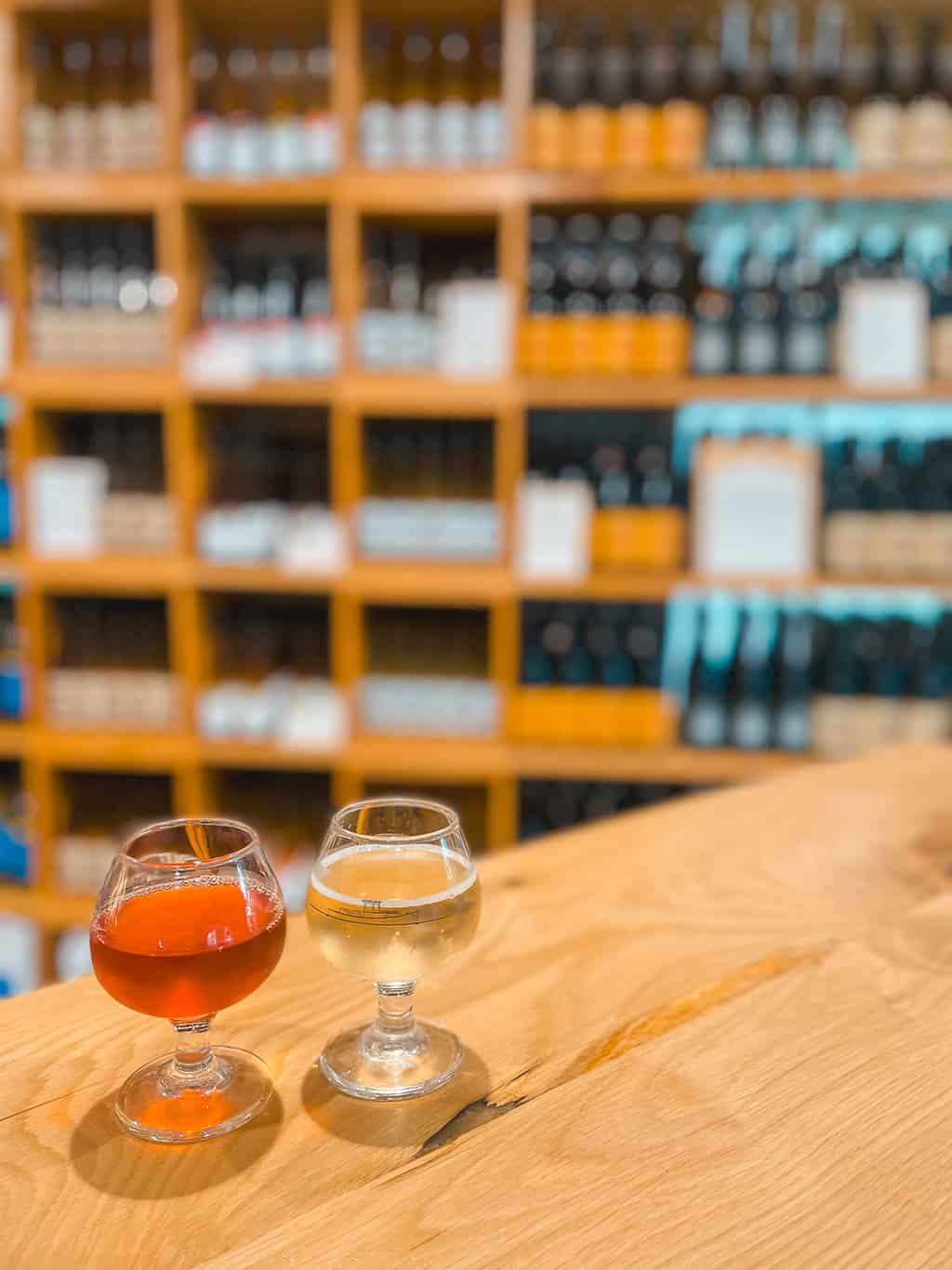 Island Orchard Cider
Address: 12040 Garrett Bay Rd., Ellison Bay, WI
A great way to enjoy Door County is a visit to the taproom (est. 2011) at Island Orchard Cider, which is filled with delicious ciders made from apples on Washington Island. (See more information on the island below under Day 1.)
Enjoy a taste of the French-Normandy-style hard ciders (like wine but with half the alcohol) in flavors like pear, apple cherry and my absolute favorite, apple lavender. There are also special small-batch creations like the Prosecco-inspired Dolomite, and aperitifs including iced cider and the brandy-like Pomona. They even make their own vinegars!
You'll have a great time sipping a cider flight while creating your own charcuterie board. Added bonus, it is open year-round, even after the snow has settled in during the winter months.
Prince of Pierogi
Address: 9922 Water St. S, Ephraim, WI 54211
Prince of Pierogi is the brainchild of Polish Chef Krzysztof Krol. He missed his homeland's food when he relocated to Door County. So he opened this popular restaurant in 2020 featuring the traditional Polish dumplings filled with goodies like slow-roasted pork, and potatoes and cheese.
You can even try a dessert pierogi like the Door County Cherry & Cream Cheese. Cabbage Rolls, Hunter's Stew and Kielbasa Hot Dogs also available, as well as beer and wine.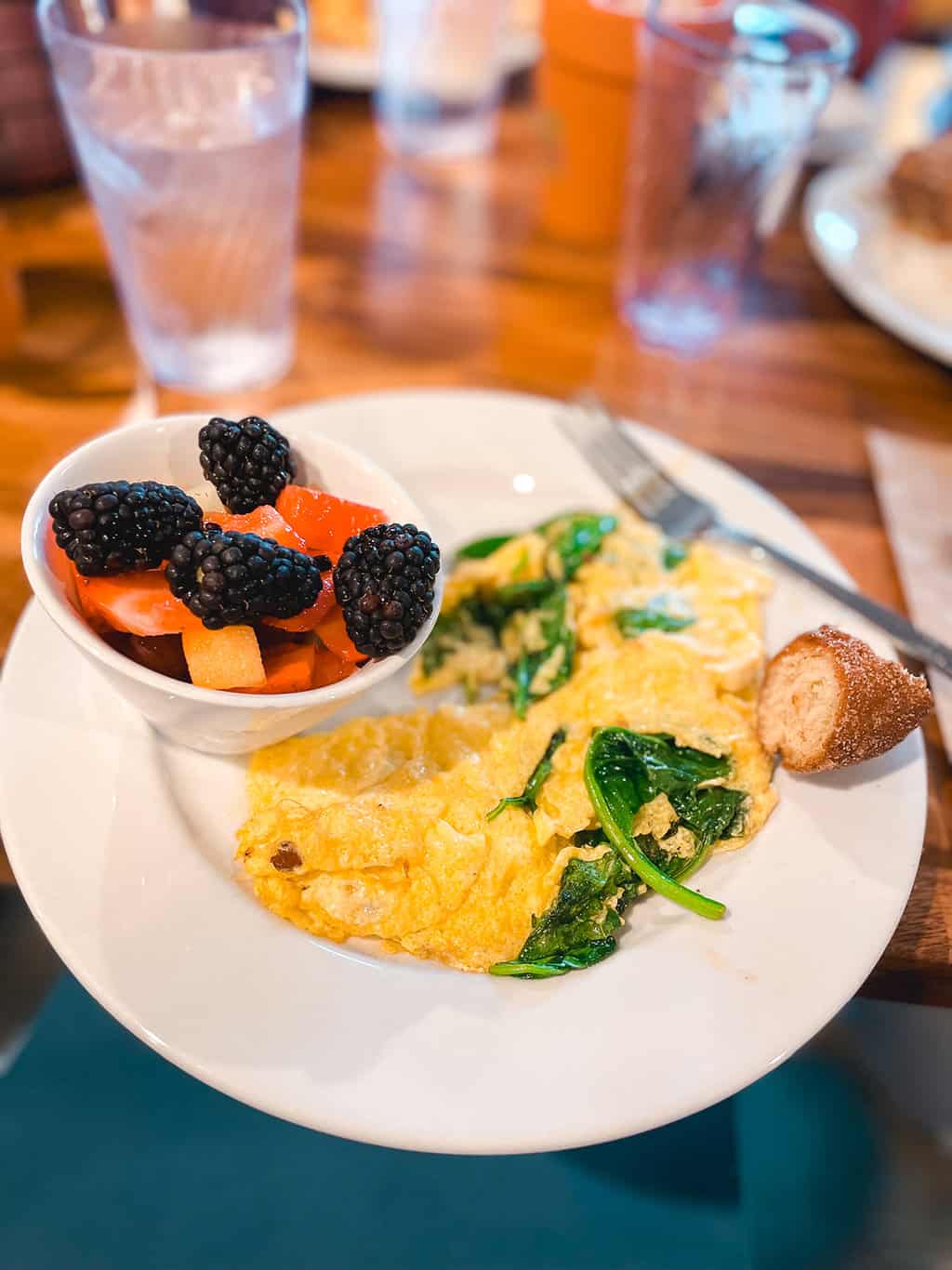 Julie's Park Cafe
Address: 4020 Main St., Fish Creek, WI
A local favorite and great place for breakfast or lunch, you can even stay at the property's motel during your Door County adventure. Try delectable dishes like Bread Pudding French Toast, cherry crepes or breakfast tacos.
In the afternoon, enjoy a selection of sandwiches, burgers and, of course, cheese curds. If you haven't guessed already, Wisconsin loves her cheese curds. And Door County is no exception.
Renard's Artisan Cheese
Address: 2189 County Rd. DK, Sturgeon Bay, WI
Door County's oldest cheese store (est. 1961) produces more than 100 cheese varieties, including their famous cherry cheddar and cheese curds. Additionally, Renard's Cheese Shop includes specialty foods and local items, so it's a perfect shopping destination.
Complimentary cheese and wine tastings are also available seven days a week.
Be sure to eat at the property's full-service deli, Melt Bistro, enjoying dishes like mac and cheese with BBQ sauce, a honey-truffle melt and even charcuterie boards.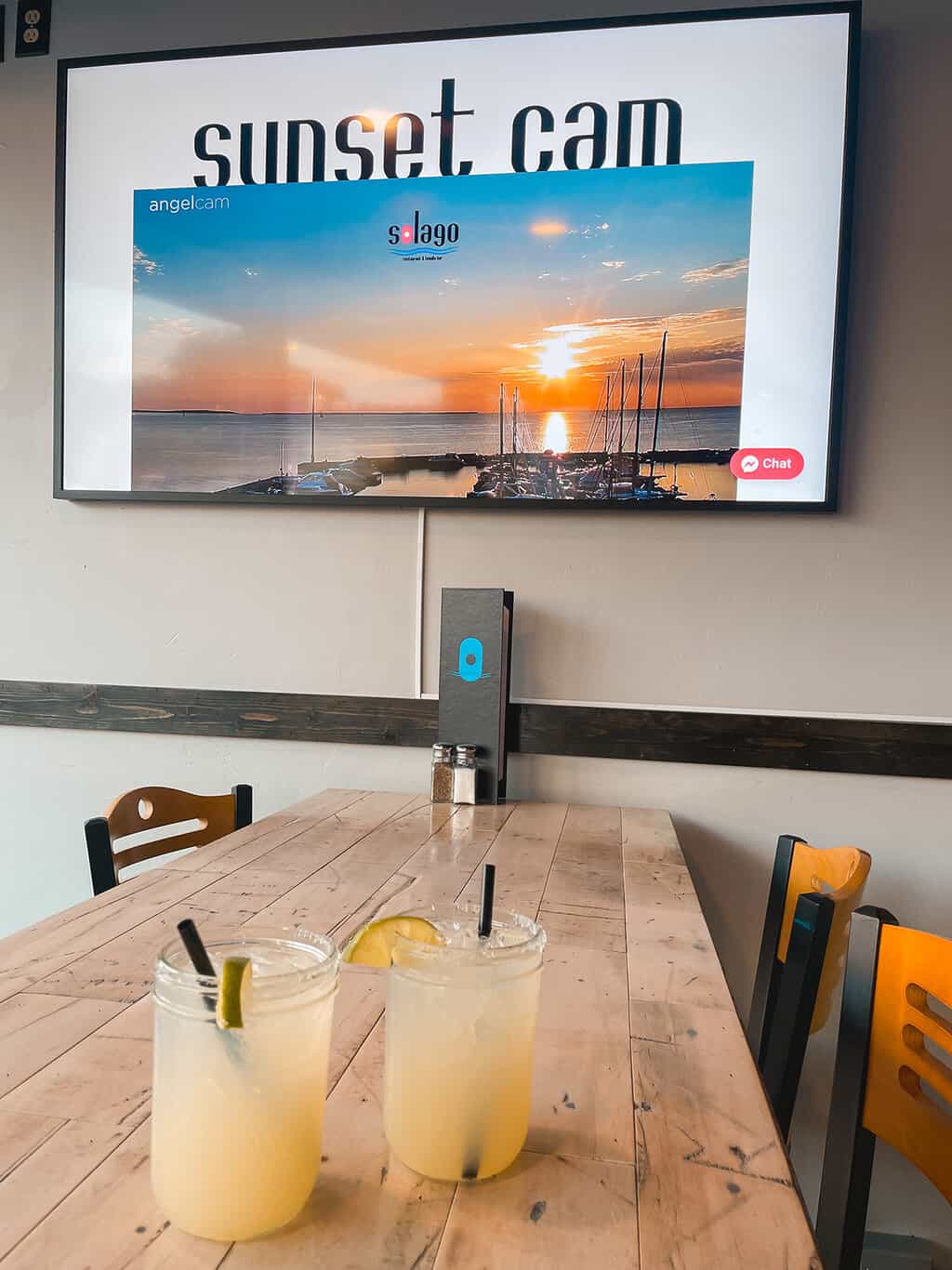 Solago Restaurant & Tequila Bar
Address: 10961 WI-42, Sister Bay, WI
Get your tequila and tacos at one of the best places in town for authentic Mexican food, Solago Restaurant & Tequila bar.
Translated from Spanish to "Sun-lake," the restaurant also features traditional bar food like burgers and chicken fingers (kids' menu too!). But you came for Mexican, so marvel at the menu that features everything from street food to classic dishes. Make sure you order the chicken tinga tacos, which were deLISH.
There's also a wide selection of tequilas and cocktails, including a yummy charred-pineapple margarita. The waterfront eatery also features a sunset cam near the bar so you can decide when it's time to go outside and snap sunset photos.
Thyme Restaurant + Catering
Address: 10961 WI-42, Sister Bay, WI
Featuring a bar and outdoor space, this uber-hip restaurant focuses on local dishes and casual dining. It serves unique dishes like a cherry bomb sandwich with BBQ sauce and habanero goat cheese, plus burgers, pecan-crusted salmon and even General Tso's Chicken. (They have a kids' menu too!)
The property also includes the Twelve Eleven Wine Bar and an event space. Open for dinner only.
Wilson's Restaurant & Ice Cream Parlor
Address: 990 Water St., Ephraim, WI
A landmark of Ephraim since 1906, no trip to Door County is complete without stopping for a meal (or ice cream) at this legendary eatery. The Wilson's Restaurant & Ice Cream Parlor menu features American classics like burgers and patty melts, nachos, hot dogs, salads, and soup or chili.
Enjoy the old-fashioned soda fountain, home-brewed draft root beer, and ice cream specialties like malts and sundaes. Taste mouthwatering flavors like Mackinac Island Fudge, Black Cherry and Deep Dish Apple Pie. Y-U-M. My personal favorite? The mini juke boxes hanging from the wall in each booth.
Open roughly 11 a.m.-5 p.m., Mon.-Wed.; open later on Fri./Sat. Sun. 11 a.m.-3 p.m. (May-Oct.). Check here for more information.
Door County Weekend Itinerary
Book your 3-night hotel stay
Your weekend in Door County will include three nights and three days with travel time (flying in Friday, leaving early Monday). Arrive in Green Bay on Friday afternoon or evening, then drive at least an hour to Sturgeon Bay and beyond to your lodging.
Pick one of the above restaurants for dinner that's closest to where you're staying so you can be rested for the next two days. Trust me: You'll have no shortage of things to see and do in Door County!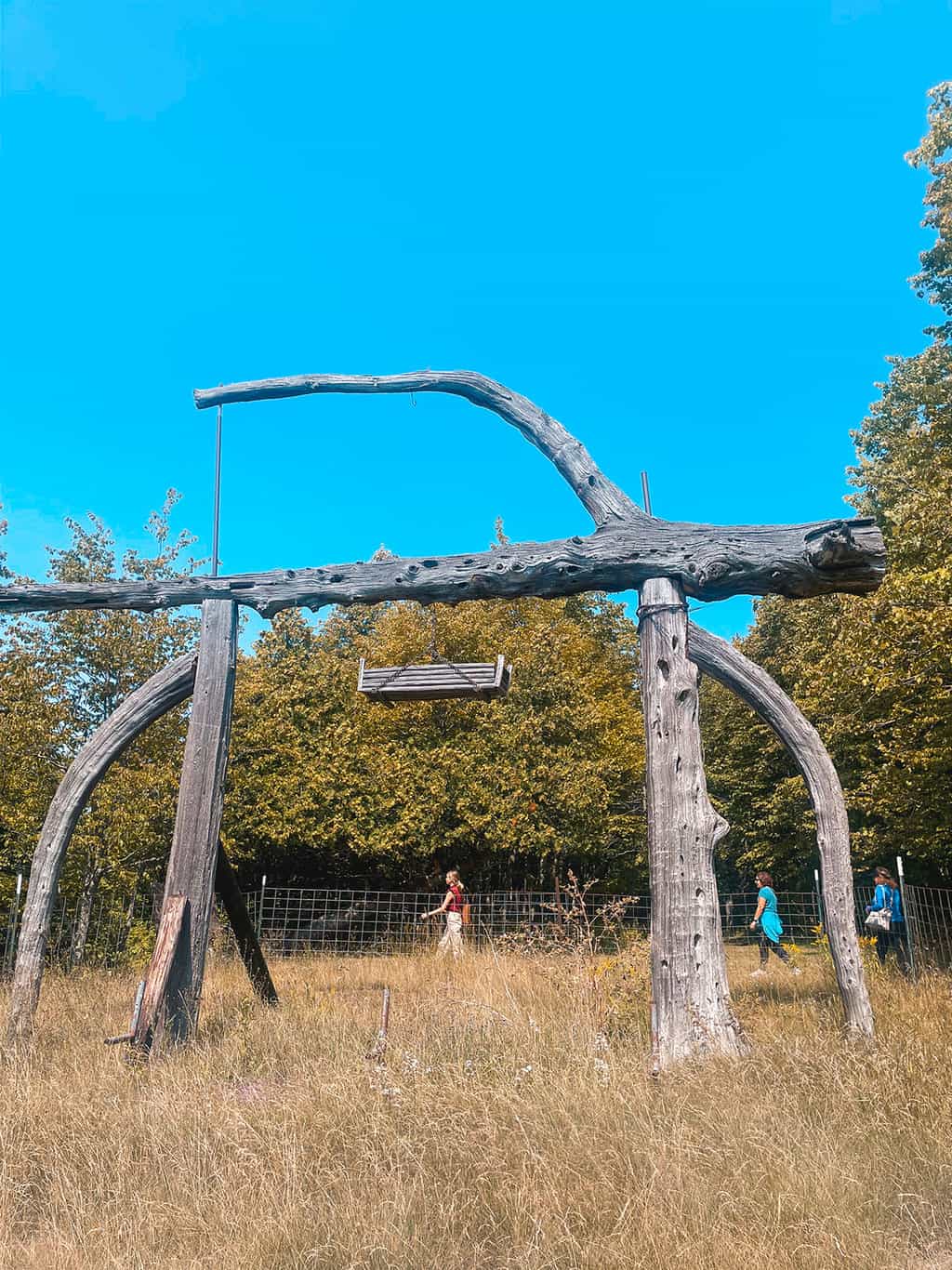 Day 1: Door County Weekend Itinerary (Saturday)
You'll need to get an early start this morning (before 8 a.m.) because you're driving to the peninsula's northern tip to catch a ferry to Washington Island, the region's largest (36 square miles).
Called "The Crown Jewel of Door County," you'll head to the island via Washington Island Ferry Line, which provides year-round service to the Island for passengers and vehicles. (You get to hop on another ferry to yet another island later!)
I'd recommend you check Friday night how long it will take the next morning to drive from your lodging to the ferry launch at Northpoint Pier (215 WI-42, Ellison Bay, WI). Then add in enough lead time to grab a quick breakfast en route before catching the ferry to Washington Island.
A good spot to grab something fast and hearty is Good Eggs in Ephraim. Pop in for coffee, smoothies, omelette wraps, or their specialty, breakfast burritos. (They have sit-down breakfast too.) Then be on your way.
Take Highway 42 or 57 to Sister Bay; stay on Highway 42 to Northpoint Pier. Try to catch the 8 a.m. ferry, driving your car right onto it so you can wander and spend the day however you wish. The ferry only takes 30 minutes to cross from the mainland to the island, so don't get too cozy.
NOTE: Service in the summer months runs to the island daily on the half hour from 8 a.m.-6 p.m.; 7 a.m.-5 p.m. back to the mainland.
While you cross over to the island, you will discover the genesis of Door County's name: the 5-mile strait between the mainland and Washington Island. Historic accounts say the waters turned from calm to violent during a battle between Potawatomi and Winnebago warriors (the first tribes to settle here).
Both sides lost many men to capsized canoes, hence the French nickname "Portes des Morts" or Door of Death.
Fortunately the area adopted a less macabre version of the nickname: Door County. Oh, and our ride to the island was perfectly smooth that morning. (Whew.)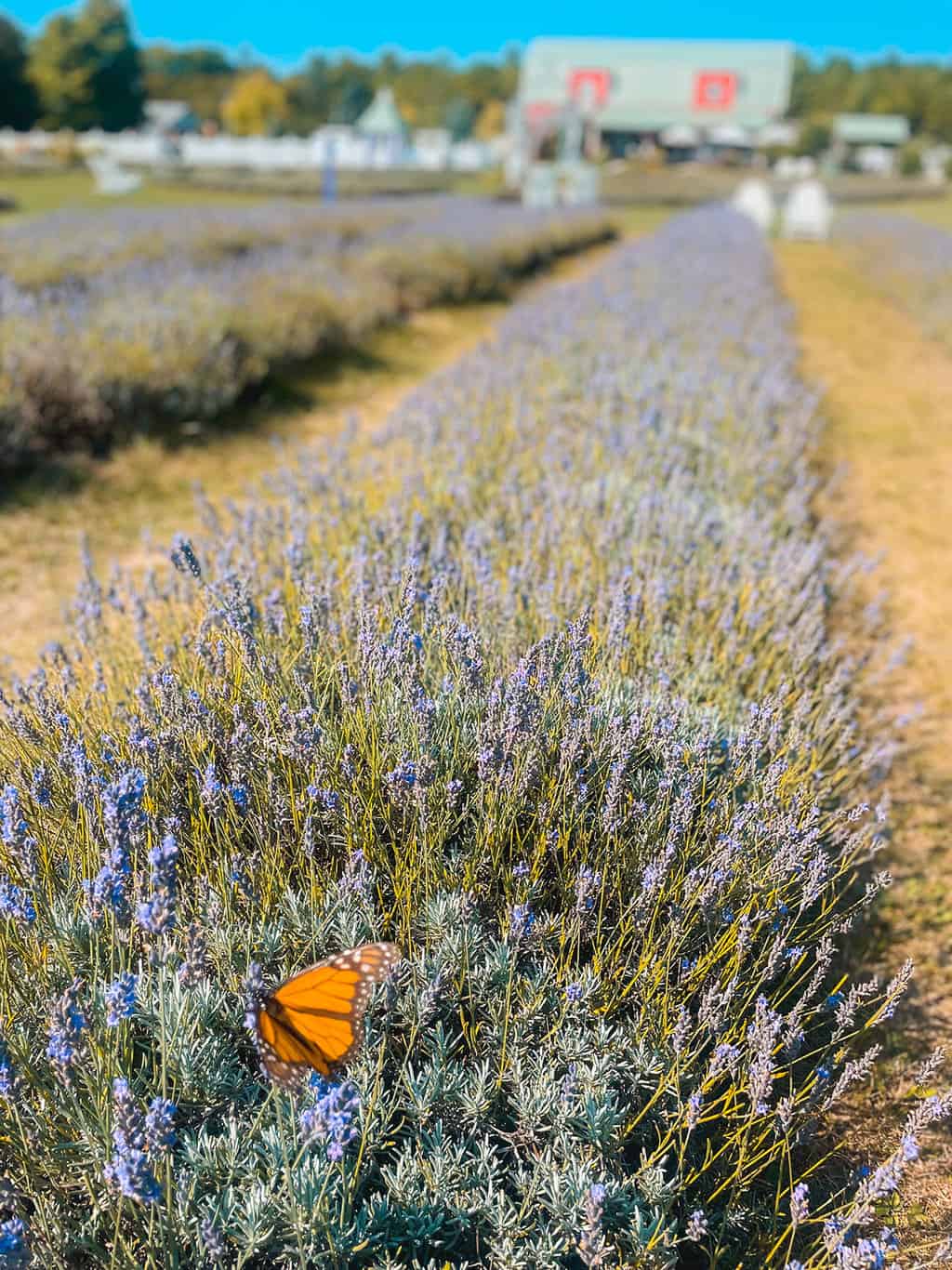 Top things to do on Washington Island, Wisconsin
Fragrant Isle Lavender Farm
Address: 1350 Airport Rd., Washington, WI
Fragrant Isle Lavender Farm is the largest single-site lavender grower in the Midwest, and it's as dreamy as you would imagine. Take a short walk through the property's gardens and nearly 30,000 lavender plants in 14 varieties.
Hot Tip: The best time for peak blooms are July and August. Be sure to visit the gorgeous sunflower patch if you visit in late summer!
Peruse the shop for "All Things Lavender," featuring more than 250 products including baked goods you can take home to the kids. Stop in Le Café for baked goods, coffee and yummy lavender treats like macarons and the most delicious frosted delights called Fairy Cookies. Sip beer, wine and lavender-infused wine slushies at The Distillery, located in the cafe.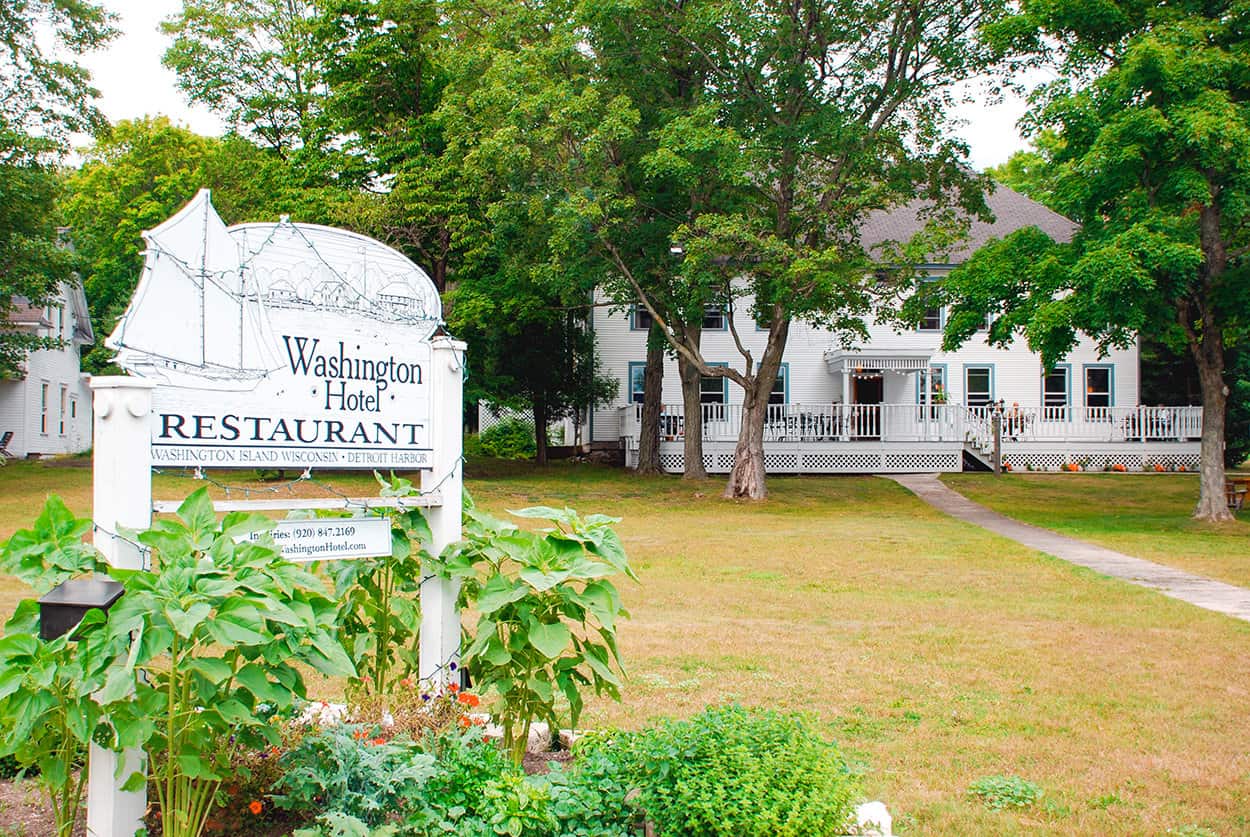 Washington Hotel
Address: 354 Range Line Rd., Washington, WI
This historic hotel (est. 1904) overlooking Detroit Harbor is a great place to stay if you get a chance to stay more than two days in Door County. There are only eight guest rooms, so you will need to plan ahead!
Washington Hotel is also home to a fantastic restaurant focused on using sustainable, local ingredients grown and raised primarily in Door County. (If it's not on the peninsula, they source ingredients from mainland Wisconsin.) Although the menu changes based on available ingredients, dishes might include a braised pork sandwich, smoked salmon mousse and brick-oven pizzas.
Open for lunch and dinner May through October.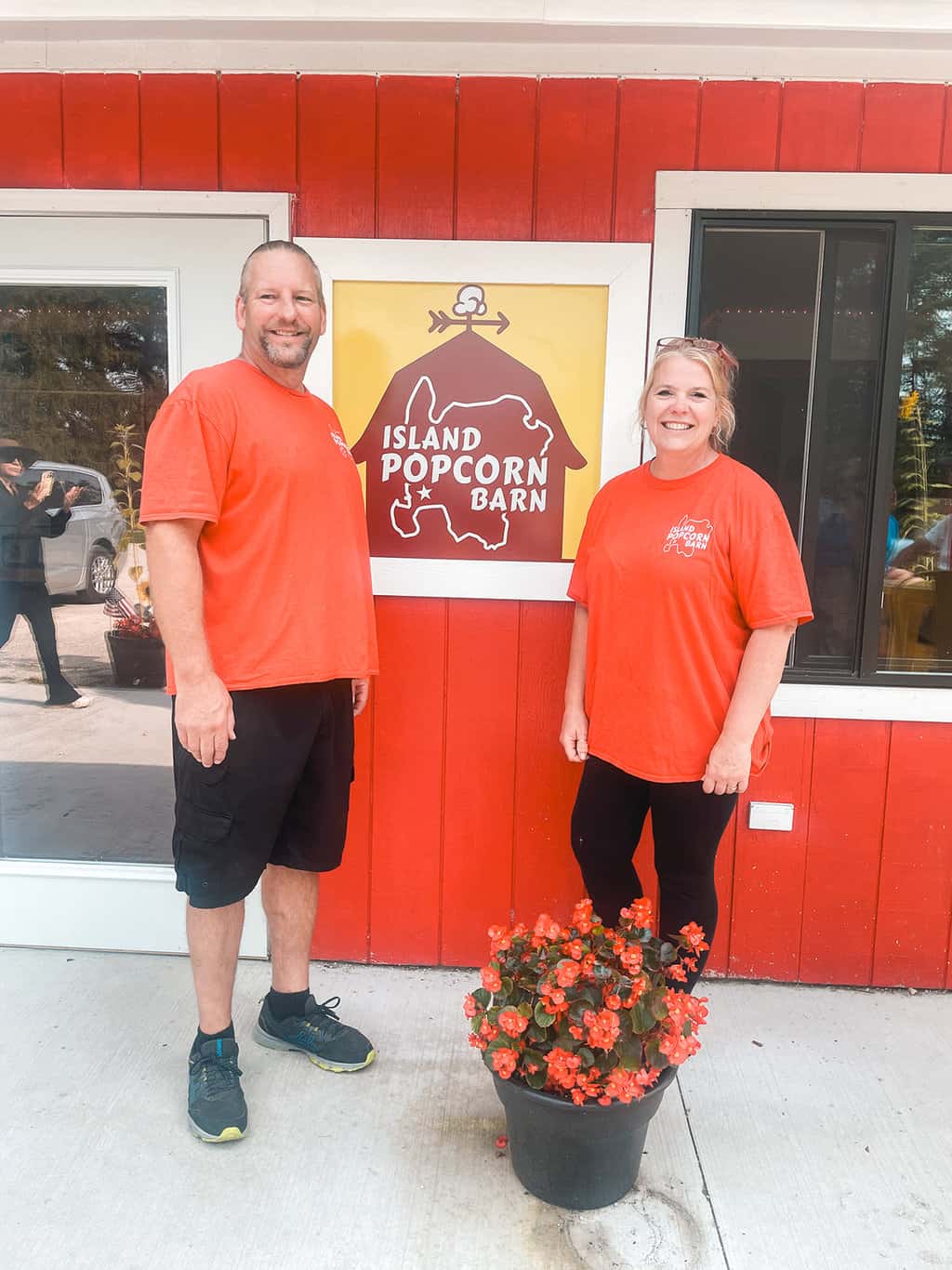 Island Popcorn Barn
Address: 789 Main Rd., Washington, WI
A new family-owned popcorn business launched in 2022, check out the delicious handmade goodness as you're perusing the island. Island Popcorn Barn offers unique flavors like Birthday Cake and Poppin BBQ, plus traditional favorites like cheddar and caramel. New flavors are offered seasonally, so don't think that this is a one-and-done stop.
Open daily 11 a.m.-5 p.m. Check site for seasonal closure.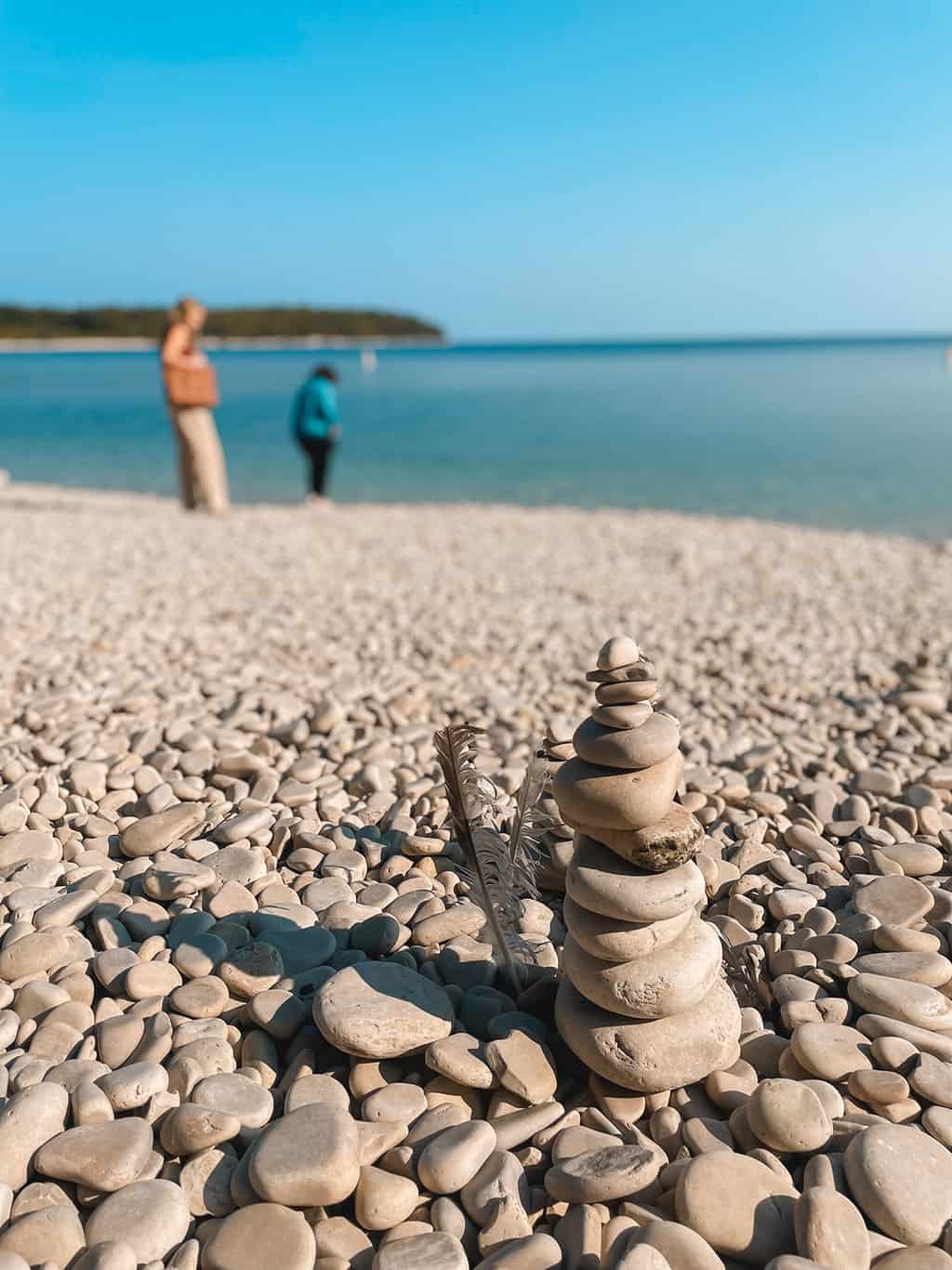 Schoolhouse Beach
Address: 1350 Airport Rd., Washington, WI
The island's most popular swim beach and picnic area, Schoolhouse Beach comprises some of the softest, polished limestone rocks I have ever touched.
A perfect spot for nature lovers, kids especially will enjoy skipping stones in the water. But don't take any rocks home! Not only can you be fined $250 for removing rocks from the beach, but it's also considered bad luck.
Washington Island Stavkirke (Church of Staves or "Masts")
Address: Town Line Rd., Washington, WI
Washington Island is known for its Scandinavian heritage, remaining one of the largest Icelandic settlements outside of Iceland since their countrymen's first arrival in 1870 A.D. Stavkirke is a nod to the island's Norwegian roots, based on drawings of a similar church built in Norway in 1150 A.D. and dedicated in 1995.
The building is managed by the Trinity Lutheran Church and is still used for special services and events. There's also a a prayer path for meditation; visitors are welcome daily. Admission is by donation.
Now that you've spent the morning exploring Washington Island, you should head for lunch no later than noon at Jackson Harbor Soup (Town Line Rd., Washington, WI). The shop is located right next to the ferry dock to Rock Island State Park.
Stop in for a sandwich or something warm like Grammy's Potato Soup before hopping onto to the 45-passenger ferry. Keep in mind the it gets crowded quickly in peak season, so be sure you board early!
Ideally, you'll catch the noon or 1 p.m. Rock Island Karfi Ferry to Rock Island State Park. (The journey is about 10 minutes.) This popular pedestrian-only enclave is a beautiful place for hiking and camping. There are also 40 primitive campsites, which you can book and get more information about here.
And don't worry about your car back on Washington Island. It is safe and will be waiting for you when you return. 
Through peak months (around late June-early Sept.), the ferry leaves Washington Island's Jackson Harbor every hour on the hour from 10 a.m.-6 p.m.
The ferry departs Rock Island every quarter hour, starting at 10:15 a.m. The last boat leaves Rock Island in high season at 5:15 p.m. Service times change seasonally and stop in winter, so check the ferry schedule before your visit.
Once you arrive, visit the Viking Hall with its boathouse foundation, built in 1929 by Chicago millionaire and inventor Chester Thoradarson (with the help of fellow Icelanders).
Rock Island is also a great spot for hiking, with roughly 10 miles of trails. If you are looking for an easy one walk the 2.5-mile leisurely roundtrip to Pottawatomie Lighthouse. Wisconsin's oldest lighthouse, originally lit in 1836, it was established 12 years before its 1848 statehood.
Learn about the historic lighthouse's maritime history via volunteer live-in docents, who offer free guided tours daily from Memorial Day Weekend through mid-October (10 a.m.-4 p.m.). You can also purchase t-shirts and souvenirs at the front desk, and like anywhere else, donations accepted.
Be sure you're back at the boathouse dock no later than 5:15 p.m. (during high season) for your return to Washington Island and your car. Take the Washington Island ferry back to the mainland to wind down, and get ready for dinner.
You're probably exhausted and hungry by now. So grab dinner at one of our recommended restaurants before returning to your lodging.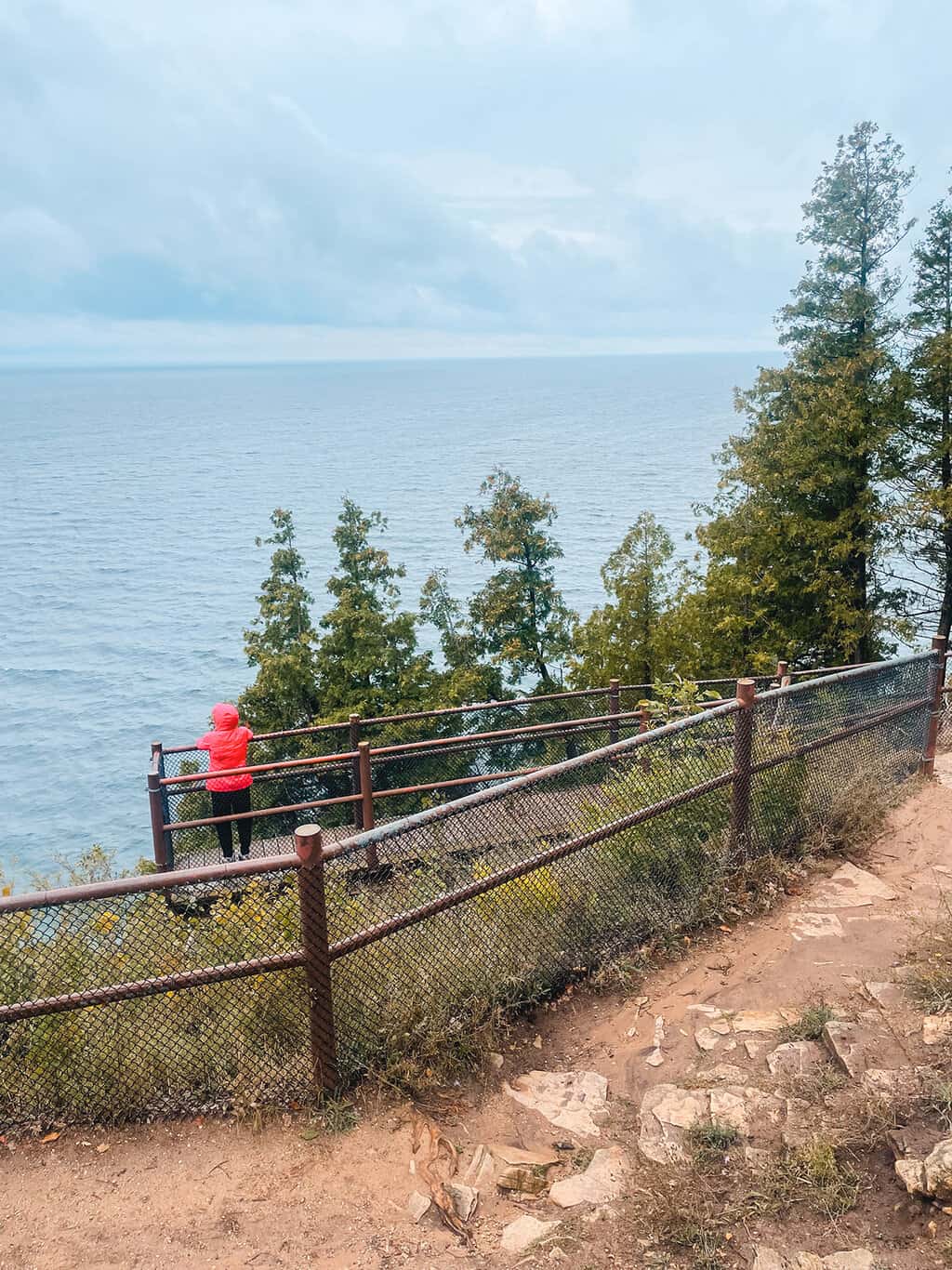 Day 2: Door County Weekend Itinerary (Sunday)
Yesterday was busy, so today is supposed to be leisurely. Take your time at breakfast. Then explore Door County at your own pace, enjoying one or more of these highlights for your last full day in Door County.
For dinner? I suggest ending your scenic Door County visit with dinner and a view at Burton's on the Bay. No reservation required.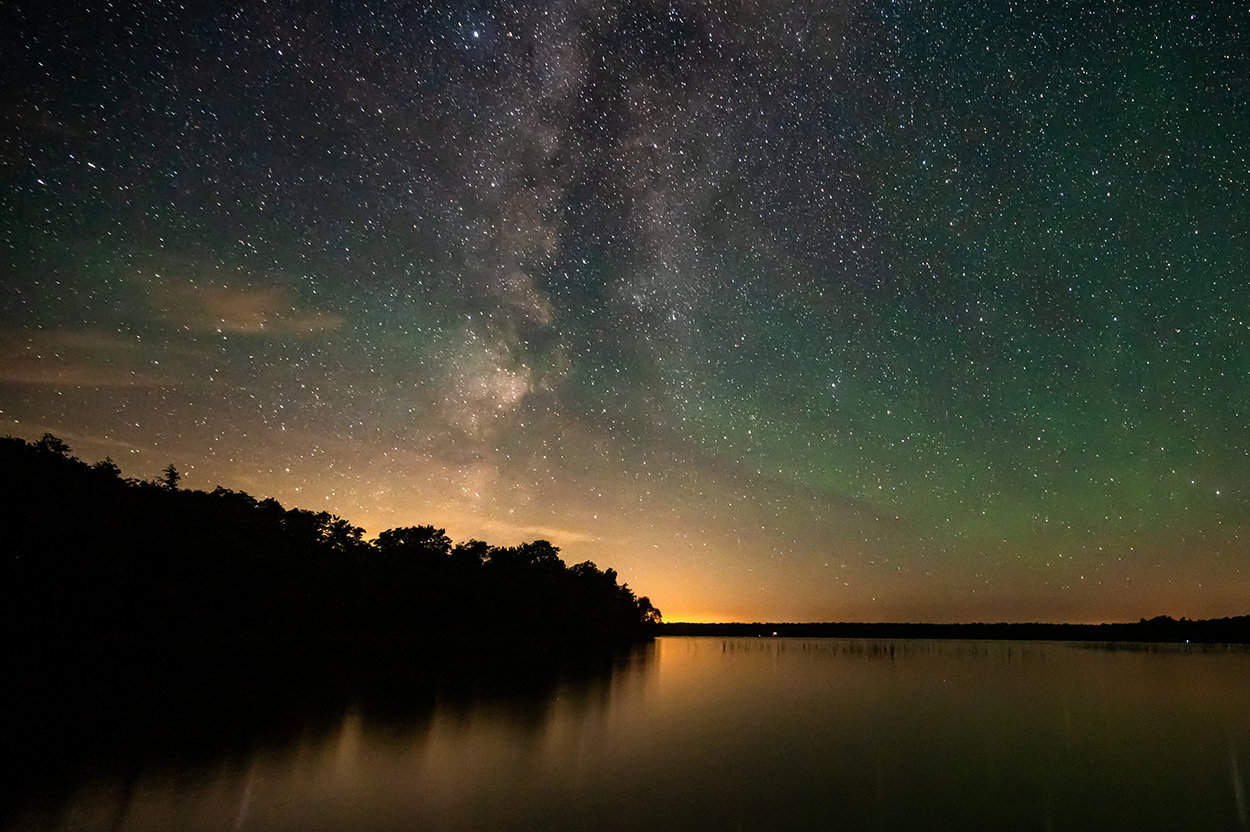 Newport State Park (Even better in the evening!)
Address: 475 County Rd. NP, Ellison Bay, WI
If you're a night owl who's feeling ambitious, head in the evening to Newport State Park for some stargazing.
Located at the northeast tip of the peninsula, it's Wisconsin's only wilderness state park. It's also the first state park to be designated as an International Dark Sky Park. Plus, if you're visiting during the day, it offers 11 miles of shoreline and more than 30 miles of hiking/biking trails.
If it's a clear night, you'll be absolutely stunned by the density of the stars. You may even get lucky enough to catch a glimpse of the Northern Lights!
Open year-round, 6 a.m.-11 p.m. State Park fees apply. Visit here for information.
Peninsula State Park
Address: 9462 Shore Rd., Fish Creek, WI
Peninsula State Park is one of the best places to admire the Niagara Escarpment, the massive limestone cliff that defines Door County (and the same landform over which the Niagara River plunges). Outdoor lovers can enjoy the park's 460+ campsites, an 18-hole golf course, a sandy beach, hiking and biking trails and 8 miles of shoreline.
One of the most fun things to do here is explore via rental bikes (Nor-Dor Sports and Edge of Park are good nearby rental options.) I loved biking the 10-mile roundtrip Sunset Bike Trail to the Eagle Bluff Lighthouse (est. 1868), enjoying gorgeous Green Bay views along the way. You can also take a tour of the lighthouse mid-May through mid-October for a fee.
And be sure to climb the 60-foot Eagle Tower (a long ramp or 95 stairs) for the best views of the park. Beware: It's WINDY and can be cold at the top.
Open year-round, 6 a.m. to 11 p.m. State Park fees apply.
The Ridges Sanctuary
Address: 8166 State Hwy. 57, Baileys Harbor, WI
One of the most unique natural areas I've ever visited, The Ridges Sanctuary should be at the top of your list of Best Things to Do in Door County. Be sure to first stop in the Cook-Albert Fuller Nature Center to learn about the area's cultural and natural history.
Named for the series of 30 ridges and swales (ditches) created by Lake Michigan's receding shoreline over the last 1,400 years, you must take a naturalist-led tour to the Bailey's Harbor Range Lights. Along the way you'll see several native wildflower species and the "hallways" created between the ridges and swales. (I'm told it's extra spectacular to visit in fall.)
Once you arrive, enjoy a lighthouse tour led by volunteer live-in docents, exploring the Upper Range Light (and see its companion Lower Range Light across the way). Built in 1869 and beautifully restored, these are the only lighthouses of this design that are still functional as navigational aids.
I just might sign up to be a docent so I can live for a week amid this natural beauty (for free!).
Whitefish Dunes State Park
Address: 3275 Clark Lake Rd., Sturgeon Bay, WI
Featuring more than 860 acres along the stunning Lake Michigan shore, walk along the the sandy beach and climb the state's highest sand dune "Old Baldy" (93 feet above lake level). It's also a great place for swimming and fishing.
Open from 6 a.m. to 8 p.m. year-round. State Park fees apply.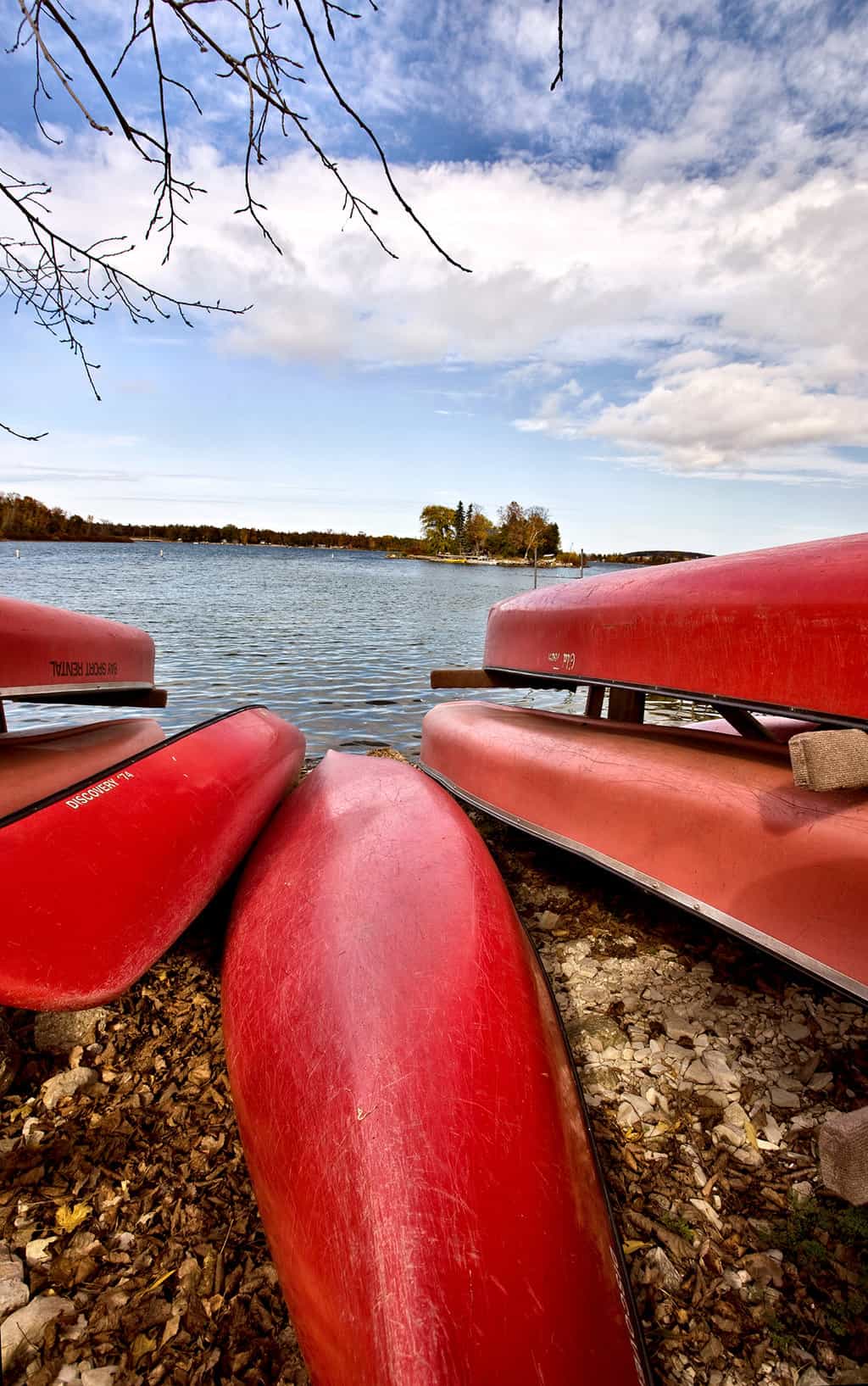 More Things to do in Door County
If you still have time to explore, check out a few of my favorite tours in the area, as well as more state parks and museums.
Potawatomi State Park, 3740 Park Dr., Sturgeon Bay, WI
Door County Historical Museum, 18 N. 4th Ave., Sturgeon Bay, WI
Seaquist Orchards Farm Market, 11482 WI-42, Sister Bay, WI 54234
Door Peninsula Winery, 5806 WI-42, Sturgeon Bay, WI 54235
Door County Trolley Tour. 8030 WI-42, Egg Harbor, WI 54209 (scenic, wine, ghost, lighthouse tours, and more)
Fish Creek Scenic Boat Tours, 9448 Spruce St, Fish Creek, WI 54212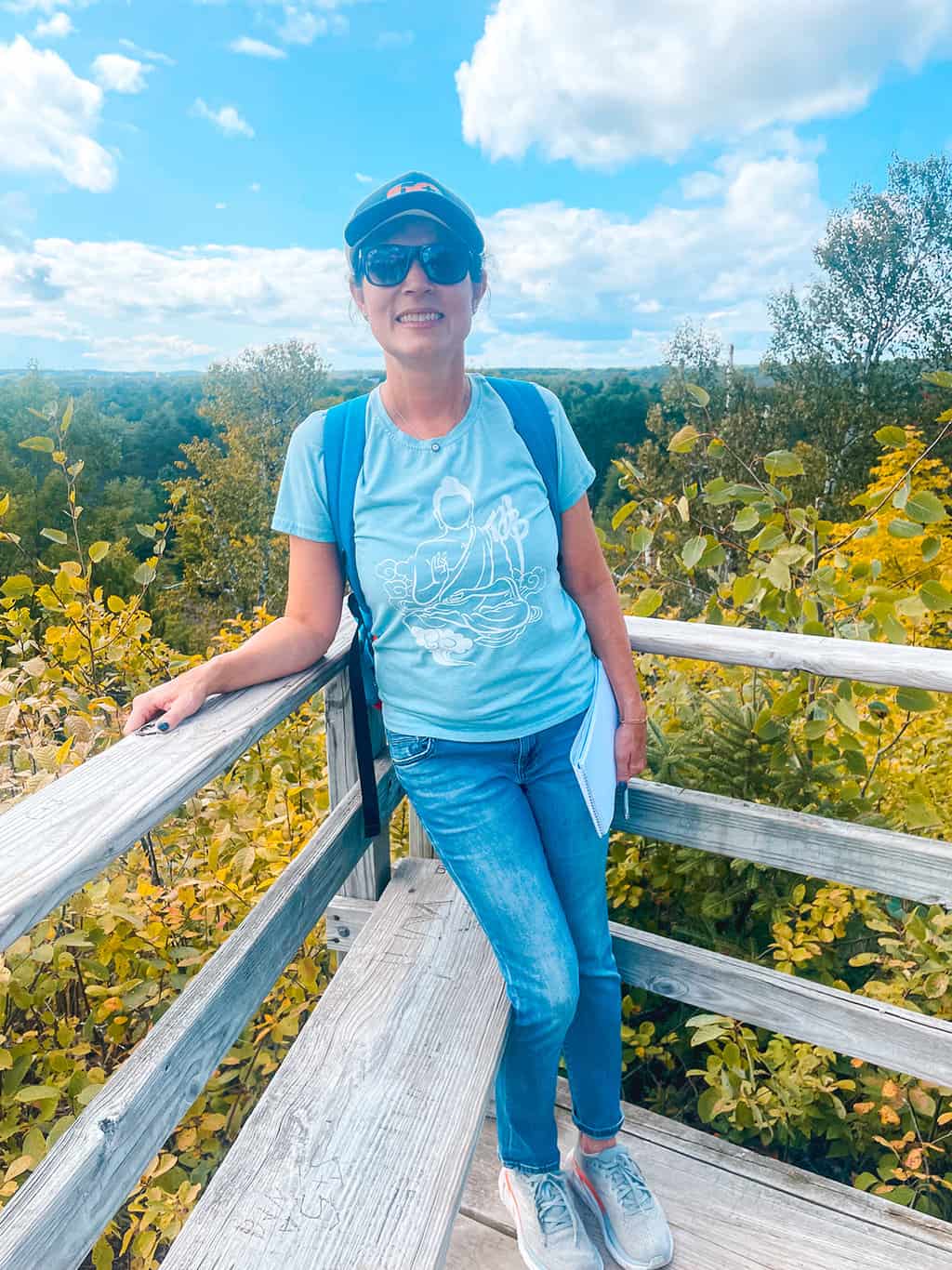 Frequently Asked Questions about Door County Wisconsin (FAQ)
How do I get to Door County?
You can reach Door County by car, as it's connected to the mainland by the Sturgeon Bay Bridge. Alternatively, you can take a ferry from the neighboring area, such as Washington Island or the Door Peninsula. You can also fly into Green Bay and drive an hour to Door County if you are coming from farther away.
What is the best time to visit Door County?
Summer (June to August) is popular for warm weather and outdoor activities.
Fall (September to October) is renowned for colorful foliage.
Winter (December to February) is great for winter sports
Spring (April to May) offers a quieter experience.
Many businesses close during winter and early spring, so do your research to make sure the business is open if you visit during the low season.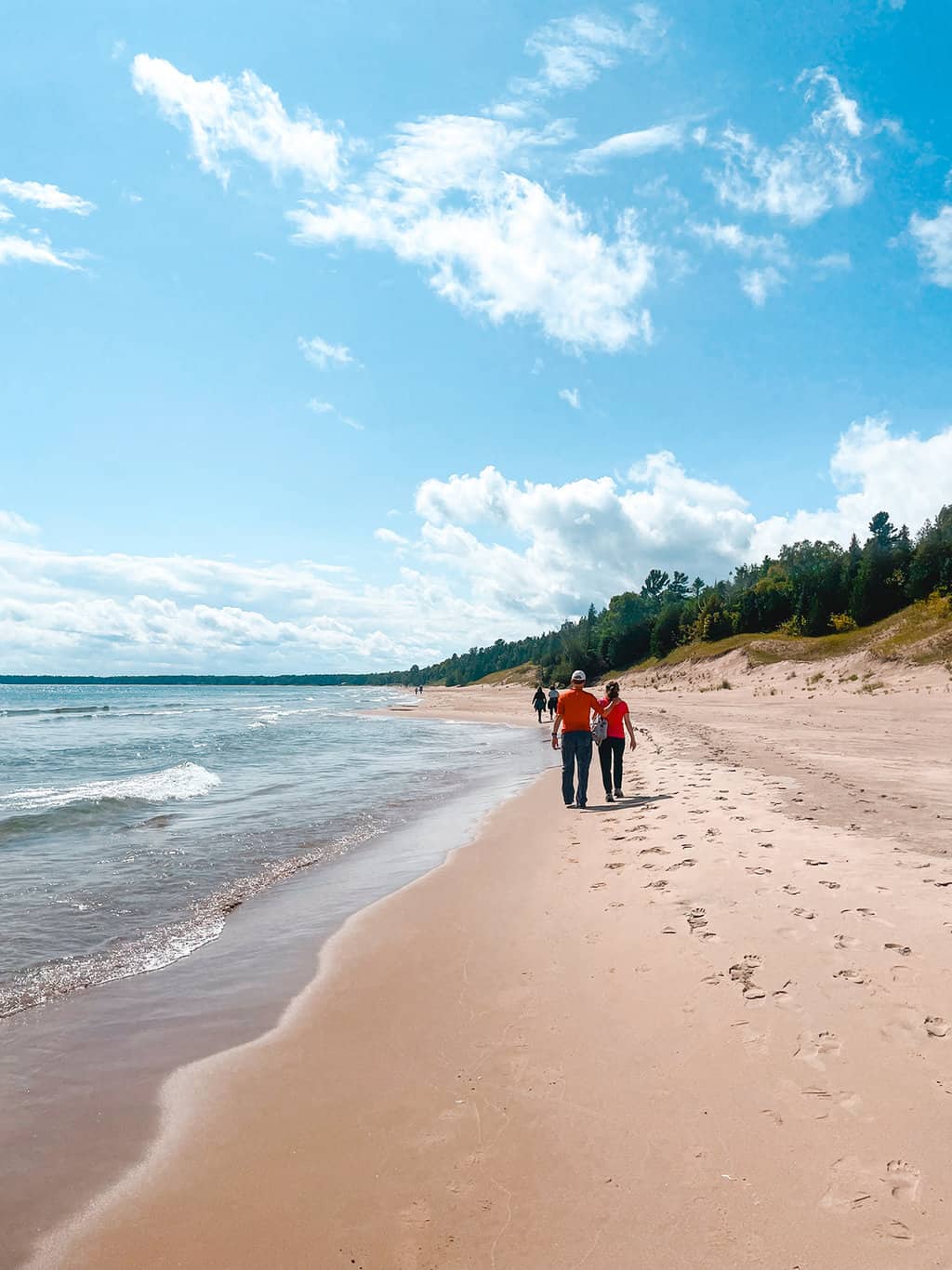 What are the top attractions in Door County?
There are a lot of things to do in Door County, from lighthouses to cross-country skiing, bike trails to sandy beaches. Here is just a handful of attractions you can experience while in Wisconsin.
Peninsula State Park
Washington Island
Cave Point County Park
Door County Maritime Museum
Small towns like Fish Creek and Ephraim
What outdoor activities are available in Door County?
Outdoor lovers will not be bored, that's for sure. You can go hiking, boating, fishing, birdwatching, sailing and golfing. Door County is also the perfect spot for a scenic drive, especially in late September and the autumn months.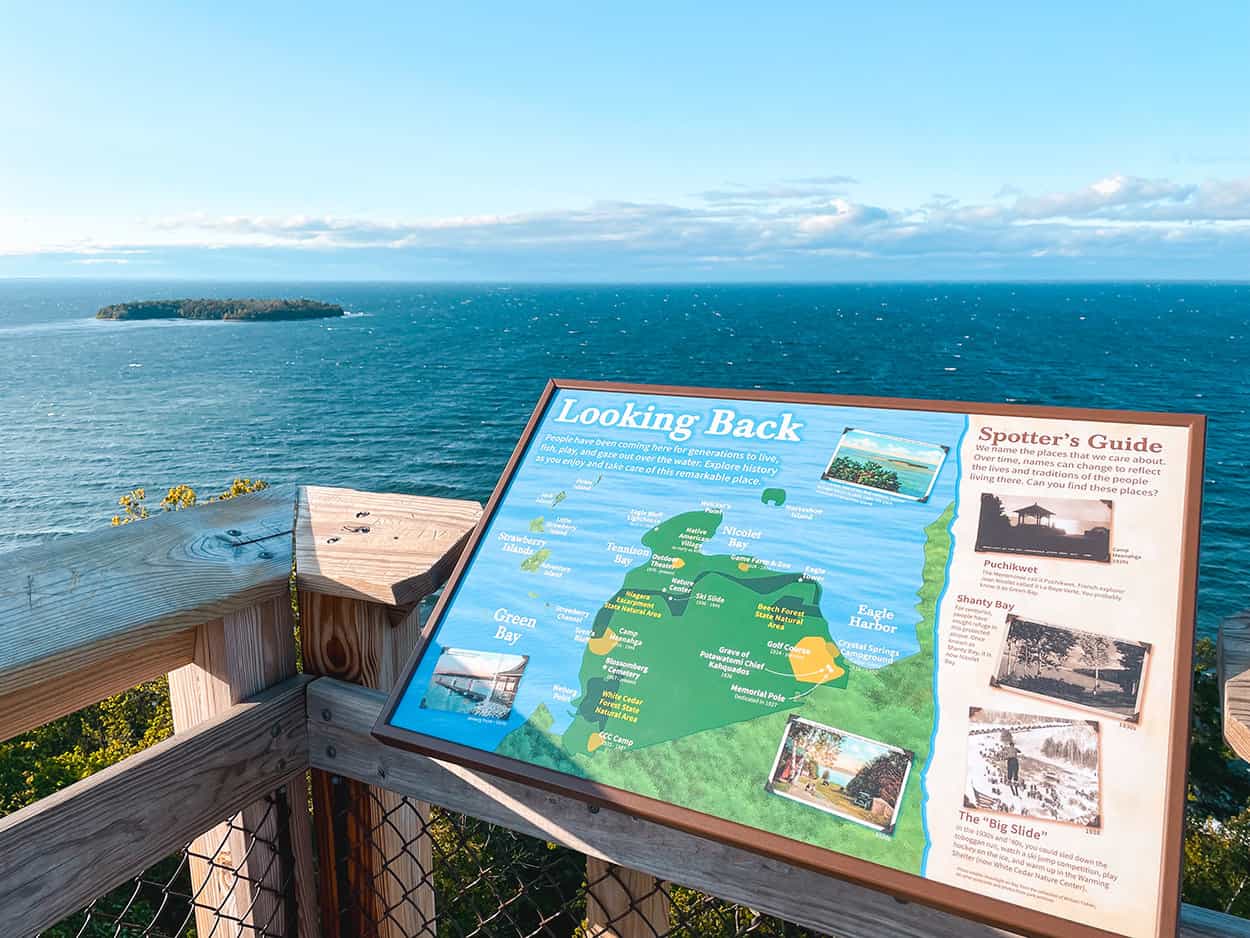 Is Door County a good place for foodies?
Yes! The area is known for its local cuisine, including fish boils, apples and cherry products, plus many wineries and breweries.
Can I go cherry picking in Door County?
Door County is famous for its cherry orchards, so picking cherries is a popular activity, especially during the summer months when the cherries are ripe and juicy. If you happen to be there in spring, remember that all of those orchards will be filled with cherry blossoms as the county shakes off winter and welcomes spring. It's one of our favorite things to do in Wisconsin in the spring.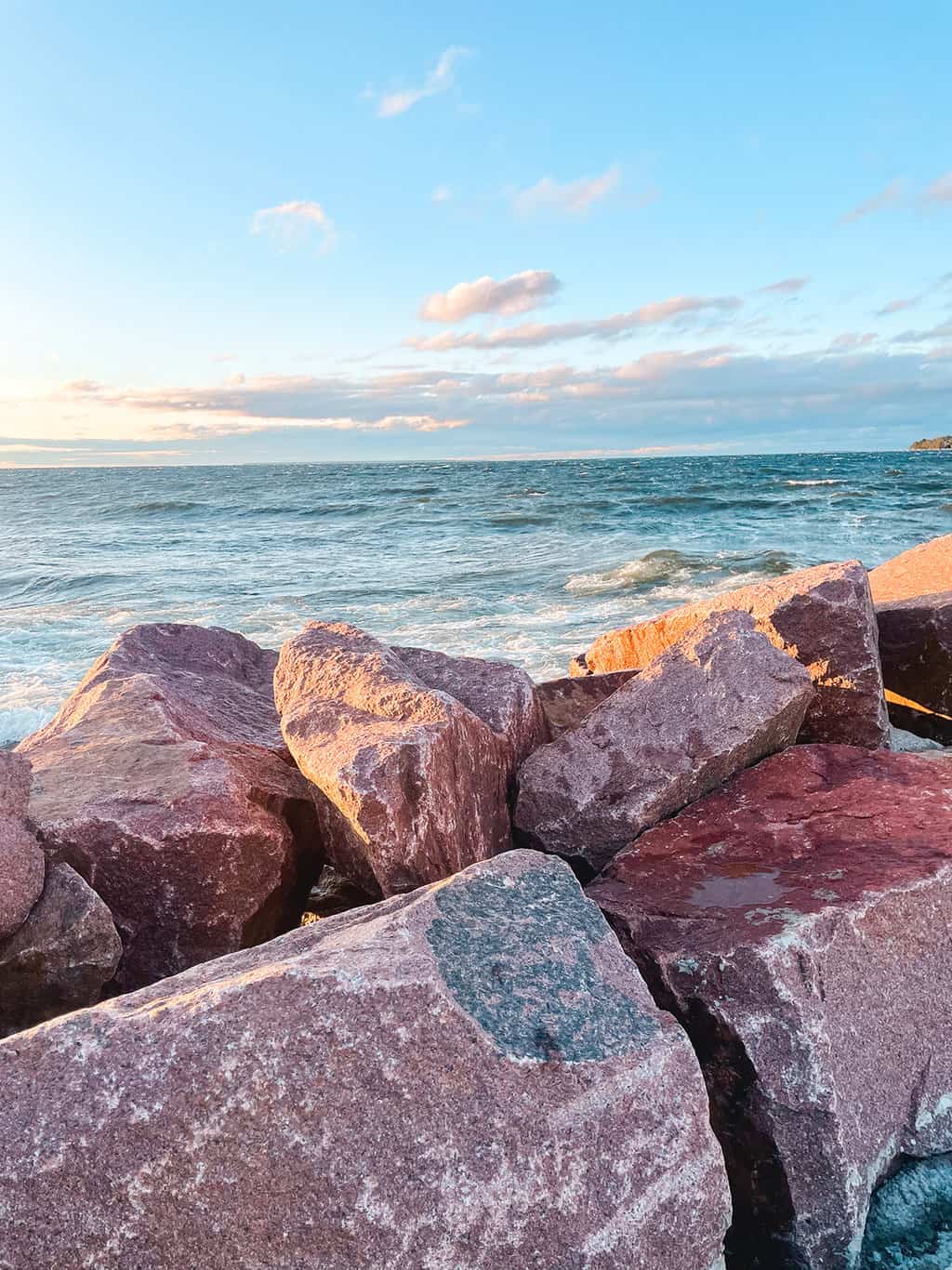 What is the weather like in Door County?
Summers are warm and pleasant, with temperatures ranging from 70-80 degrees Fahrenheit. But winters can be brutal, with temperatures often dropping below freezing. Fall and spring offer mild and transitional weather, but you will still want a cozy sweater and a jacket.
What special events are in Door County?
The peninsula hosts loads of annual events, including the Door County Cherry Festival (summer), Fish Creek Winter Festival, and various art and craft fairs that highlight local artists and art galleries.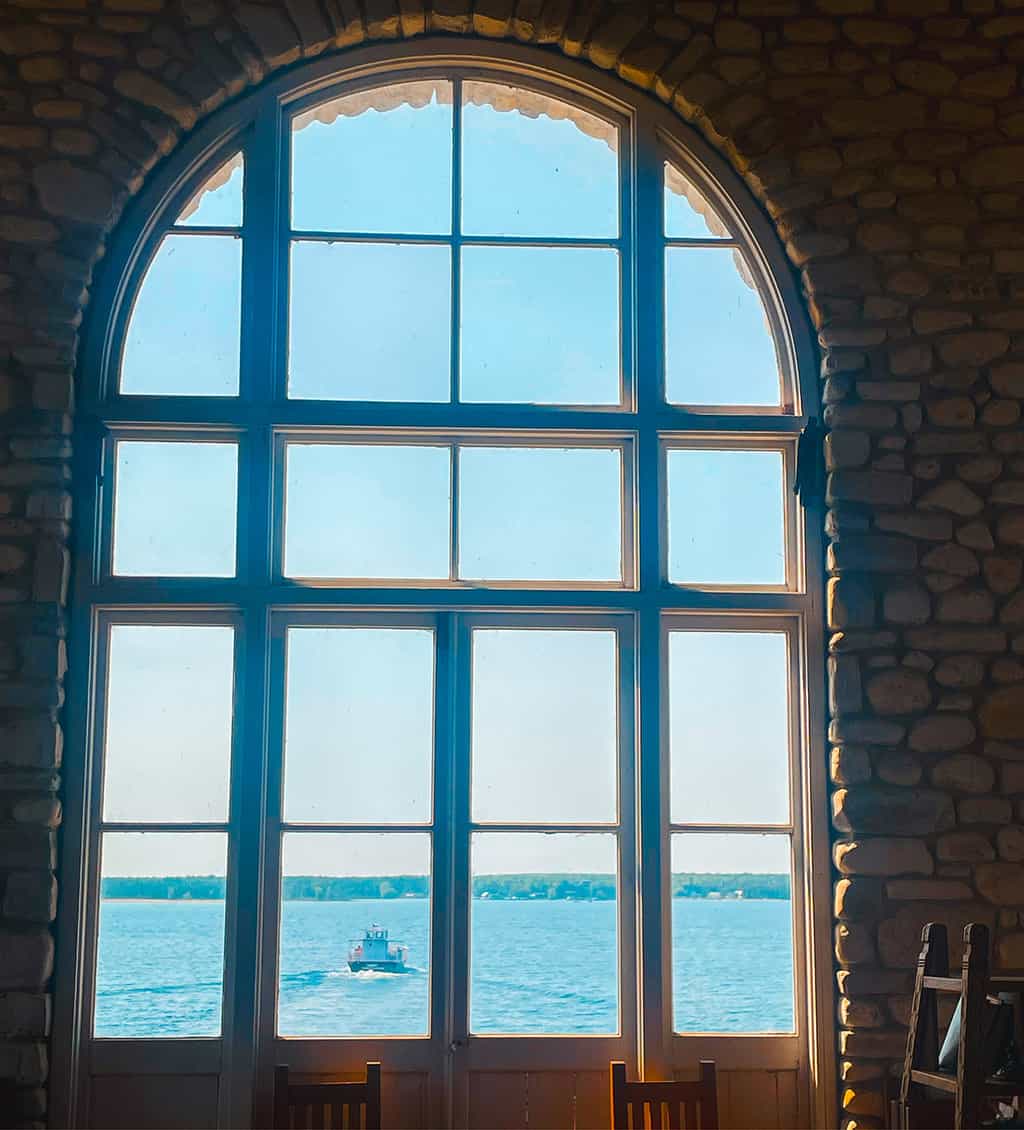 Are there pet-friendly activities and accommodations in Door County?
Yes! Several accommodations and some hiking trails allow pets. Double check the trails you plan on hiking and the attractions you want to visit to make sure they are pet-friendly before you show up though.
Can I see the Northern Lights in Door County?
Yes! The region's dark skies and low light pollution offer plenty of opportunities. Some of the best spots are located in the northern part of the peninsula, including Rock Island State Park and Washington Island. The most popular destination, however, is Newport State Park.