You could spend a week in Kennebunkport and Kennebunk, Maine and still not see and do it all. From shopping to sunset photos on Lanigan Bridge, lobster fishing and sailing adventures, and strolls along the Kennebunk River, you've got quite a bit to do while in town.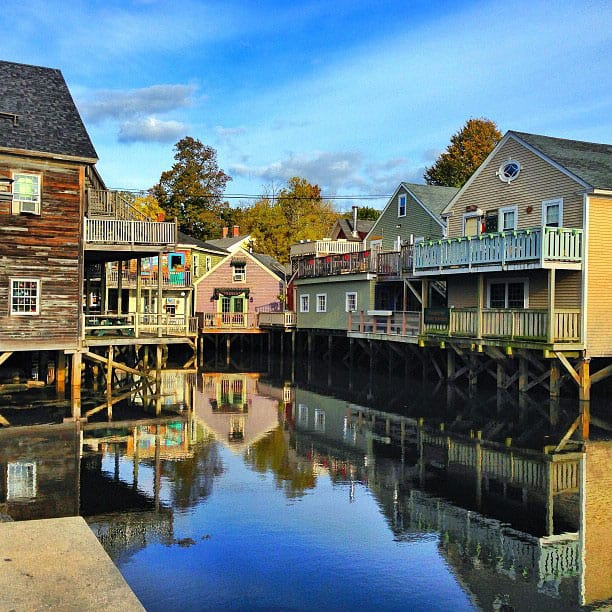 Shopping in Dock Square
Dock Square is where the action is in Kennebunkport, especially if you love shopping, art galleries and cute cafes. Grab a seat at one of the patios and order a coffee while you do a little people watching. Lobster rolls are easy to find throughout the town, so be sure to fill your belly before you start shopping.
Many shops close in the winter months, but you can always get a deal in winter at the shops that do stay open.
Vinegar Hill Music Theatre
Grab a ticket to a concert in this historic barn filled with string lights adding a bit of magic to each performance. Check the calendar of events before you head to Maine; you will want to see a show one of the nights you are in town.
Kennebunkport Beach
Well, you can't go to Kennebunkport without going to the beach, right? As a coastal town in Maine, it's pretty much a must. Walk along Beach Avenue and you will find plenty of them, including Gooch's Beach, sometimes call Kennebunkport Beach, where the surfers love to hang out.
There are restrooms and lifeguards on duty during the summer months.
More Kennebunkport Beaches
Goose Rocks Beach
Middle Beach
Mother's Beach (huge playground)
Parson's Beach
Boat Tours
You can get on the water in a number of ways when visiting Kennebunkport for the first time (or 25th!). Grab a kayak from Coastal Maine Kayak & Bike to paddle around the Kennebunkport River or head out on a whale watching excursion with First Chance Whale Watch.
If your kids are interested in lobsters, go on a tour with Rugosa Lobster tours. Most impressive is a sailing trip on the Schooner Eleanor Sailing Cruises to experience a traditional schooner in action.
Learn to Surf in Kennebunkport
Little did you know that you can surf in Maine. Aquaholics Surf shop offers surf lessons, rentals and will even sell you a board when you get hooked on riding the waves.
St. Anthony's Monastery and Franciscan Guest House
Visit for a few hours, or book a room in this active monastery. There is a saltwater pool for guests to enjoy, or you can wander the grounds and gardens, as well as enjoy stain glass in the chapel by Vytautas K. Jonynas.
Goat Island Lighthouse
Just off Cape Porpoise, you will see Goat Island lighthouse, one of the most beloved lighthouses in Kennebunkport and all of Maine. If you climb to the top, you can see the Bush family's Walker's Point estate. 
Hotels in Kennebunkport
Kennebunkport Museums
There are two museums of note to check out while in town. Art galleries are the big thing here, especially if you are looking for local art, but the history of Maine is just as important.
First Families Kennebunkport Museum
Dig into two centuries of family history, from the sea captains who fished the waters off the coast to presidents and local craftsmen who have made their homes in southern Maine.
Seashore Trolley Museum
Not actually in Kennebunkport, but just inland in Kennbunks, you will find the Seashore Trolley Museum. The museum shows off the history of trolleys in the United States. Keep in mind that there are exhibits inside and outside, so try to go on a sunny or cloudy day, but avoid rainy days.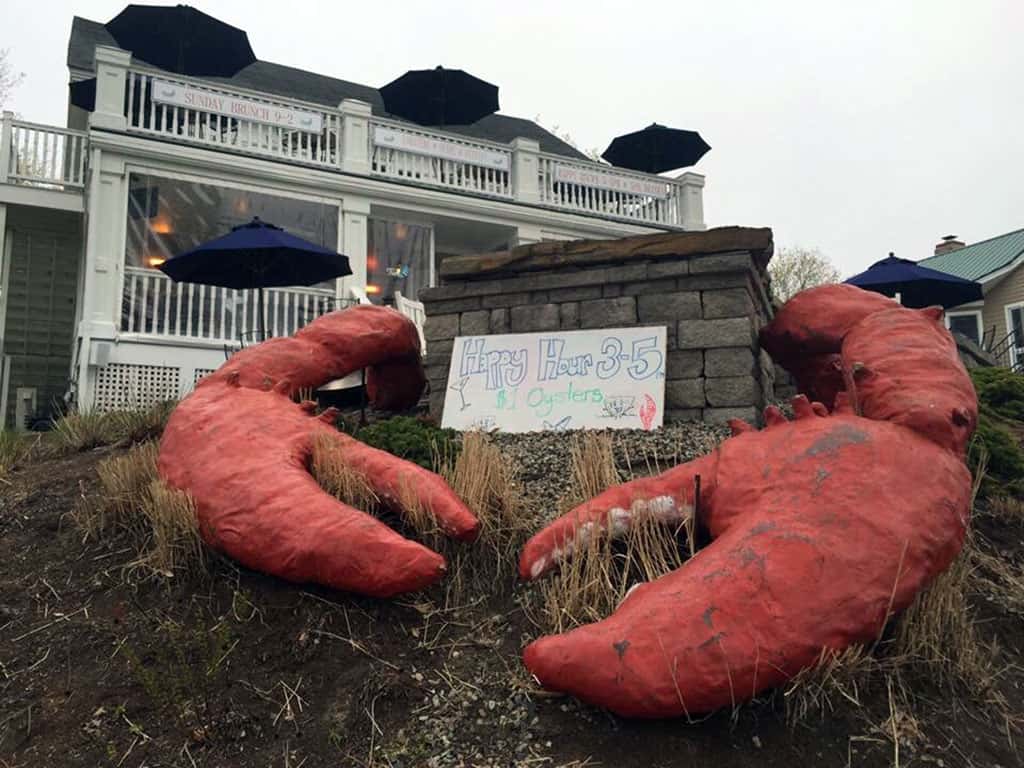 Kennebunkport Tours
There are several tours you can book while in Kennebunkport. Dive into the history, food and fishing history with a few of our favorites.
Lunchtime Culinary Walking Tour
Two-Hour Historical Walking Tour
Maine Foodie Tours
Intown Trolly Company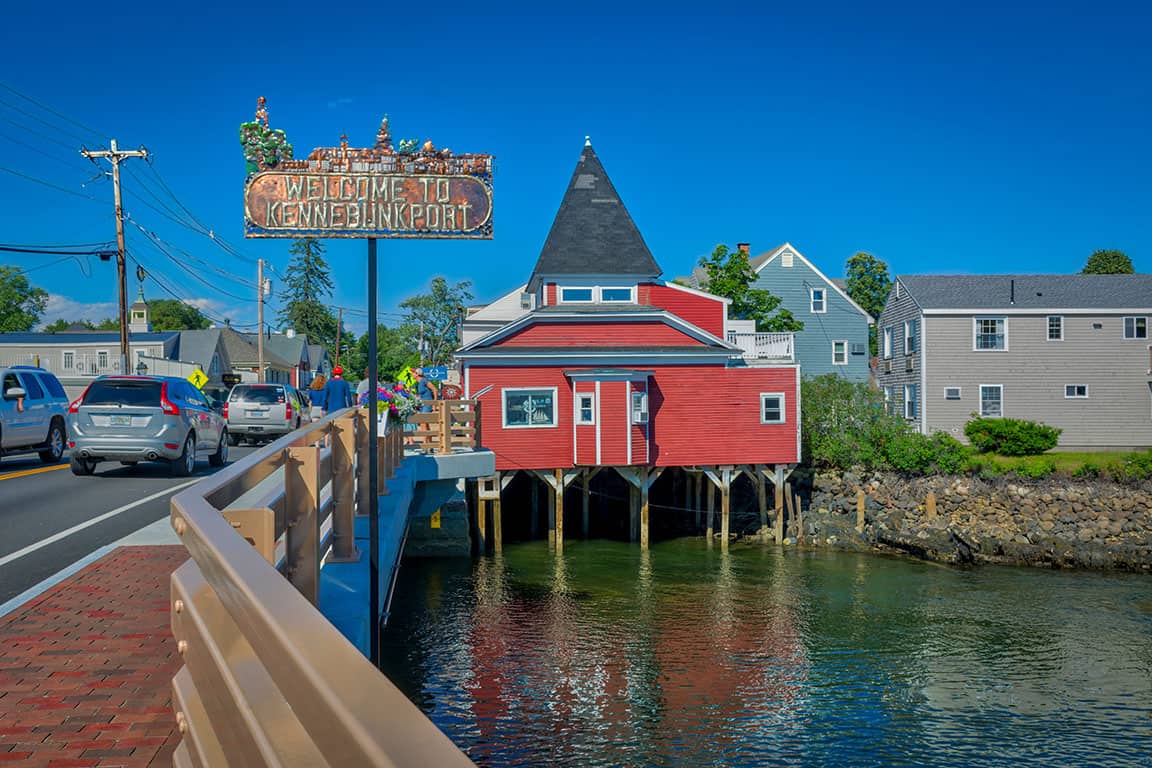 Kennebunkport Breweries
Like a lot of Maine, Kennebunkport dove head first into the craft beer scene. Many breweries offer tours and tastings. Check out all the breweries in town to find your favorite.
Sebago Brewing Co.
Kennebunkport Brewing Company
Batson River Brewing
Maine Mead Works
Every year, I grab a bottle of mead produced by Maine Mead Works while cruising through New England. It's one of the oldest meaderies in the country. Not familiar with meed? It's a fermented beverage made with honey, similar to wine, but will keep much longer after opened.
Maine Mead Works loves to combine the classic Maine flavors, like blueberry and locally harvested lavender, but also adds in spices and other wonderful local ingredients you don't want to miss tasting.
Best of all, their menu comes with pairing suggestions, so you never have to worry what appetizers or entrees to serve with your mead.
Kennebunkport's Annual Christmas Prelude
Just when you thought Kennebunkport was only worth visiting in the warmer months, they host a Christmas Prelude for the first two weeks of December to get you ready for the holidays.
Catch the annual Dock Square Tree Lighting, the Cape Porpoise Lobster Tree Lighting, Christmas caroling at the Monastery and even a hat parade, followed by a Pooch Parade the last day of the prelude.