You plan the perfect day. Outdoor picnic, rock climbing, tide pools, and a seashore romp with the kids. And then you wake up to rain. Now is not the time to figure out all of the things to do in Portland Maine with kids on a rainy day.
Luckily for you, I was caught unawares by a summer storm and had to scramble. We knew rain might hit on our recent trip to Portland, but thought it might pass us by. I had a short list of things to do in Maine if it rained.
Like most moms, I prayed I wouldn't need it.

Things to do in Portland Maine with Kids
There were state parks to explore, and farms to visit. I wanted to pick strawberries next to our beautiful inn and sneak in a trip to the farm stand before we headed to Funtown/Splashtown USA.
All of that was thrown into the trash, and we went to plan B.
The boys and I had a quick chat over breakfast that morning. Museums would be the theme of the day with a few other fun things thrown into the mix.
There aren't a ton of Portland museums, but what they do have, they do well. So, we dove right in.

Portland Museum of Art with Kids
Now, I love a great art museum, but one that lets in everyone 21 and under for free? Thank you! Thank you! Not only does this make a trip to the museum cheap for families, but it makes art so much more accessible to the next generation.
The Portland Museum of Art has an impressive permanent collection, which includes works by Winslow Homer, Pierre-Auguste Renoir and Mary Cassatt. Special traveling exhibitions come through each season. You can imagine my devastation when I learned that I had just missed a show by one of my favorite photographers, Nan Goldin.
While many could roam the four floors of the museum for hours, my boys have (sadly) never been true art lovers. It takes a spur of the moment scavenger hunt to get them to stay in one room for more than 30 seconds.
Find a boy. OK, how many more can you find.
Now go find a fish. A blue fish. Now a red fish.
Luckily, the Portland Museum of Art thought of this, so they set up spots on the fourth floor and basement that appeal to kids.
The basement is home to the café. Right next to it is a small LEGO building station with architectural challenge cards. Parents and kids will have fun solving building problems using only white and clear bricks. Don't be afraid to bring over your latte and a piece of blueberry pie. That's why this particular exhibit is down there.
On the fourth floor, you will find the animals. You cannot touch these creatures, but they will hold your children's interest the longest. There are also touch screens that make the exhibit more interactive. Wooden sea birds take over a section, while wooden wall tapestries are a fun game of hide-and-seek for inquisitive minds.
TIP: Grab a child-size, fold-up stool and a clipboard in the cloak room to do some drawing. No one will mind if young artists need a little extra time to make their own interpretation of famous artwork on a rainy day.

CHILDREN'S MUSEUM & THEATRE OF MAINE
Right next door to the Portland Museum of Art you will find the Children's Museum and Theatre of Maine. Convenient, right?
I have two complaints when it comes to children's museums—they are loud and there aren't enough places for parents to sit. This is why I avoid them and rarely bring my kids. However, when torrential rains plague your trip, extreme measure have to be taken.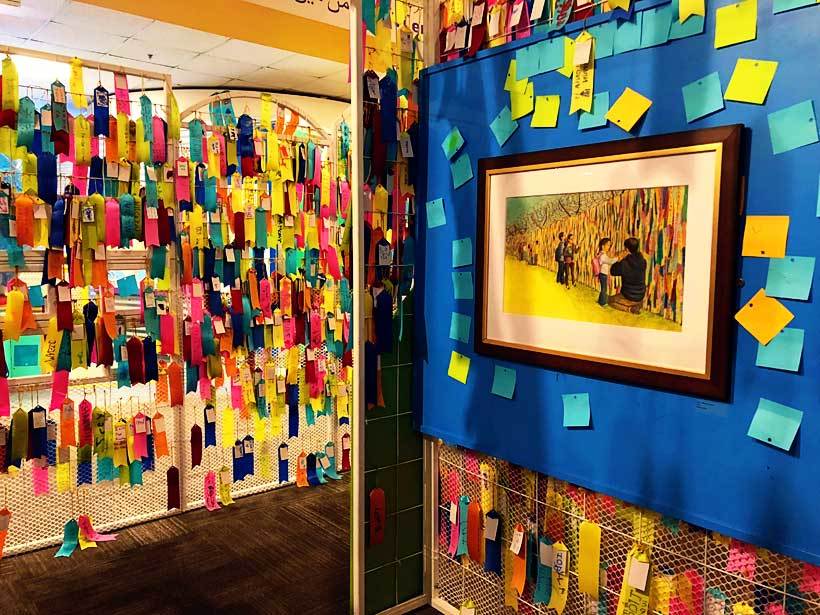 I am happy to report that the Children's Museum & Theatre of Maine had loads of benches and seating areas for parents. It also wasn't too crazy on a rainy afternoon.
I'd wisely decided to skip the lineup I'd seen going in that morning. Instead, since my kids don't nap anymore, we went in the afternoon. This way my kids could play with more kids their own, non-napping, ages.
Normally, I'm at a kid's museum for an hour max. Three hours later we shut that place down. Literally. They had to kick us out.
The museum was small enough that I could keep a relatively good eye on my boys. However, I know my kids are kind and play well with others. I was able to park myself in one spot, answer a few emails, and have my kids check in with me every now and then.
When they wanted to move to a different floor of the museum, I moved to a new bench and made friends with a new mom who was also hanging out.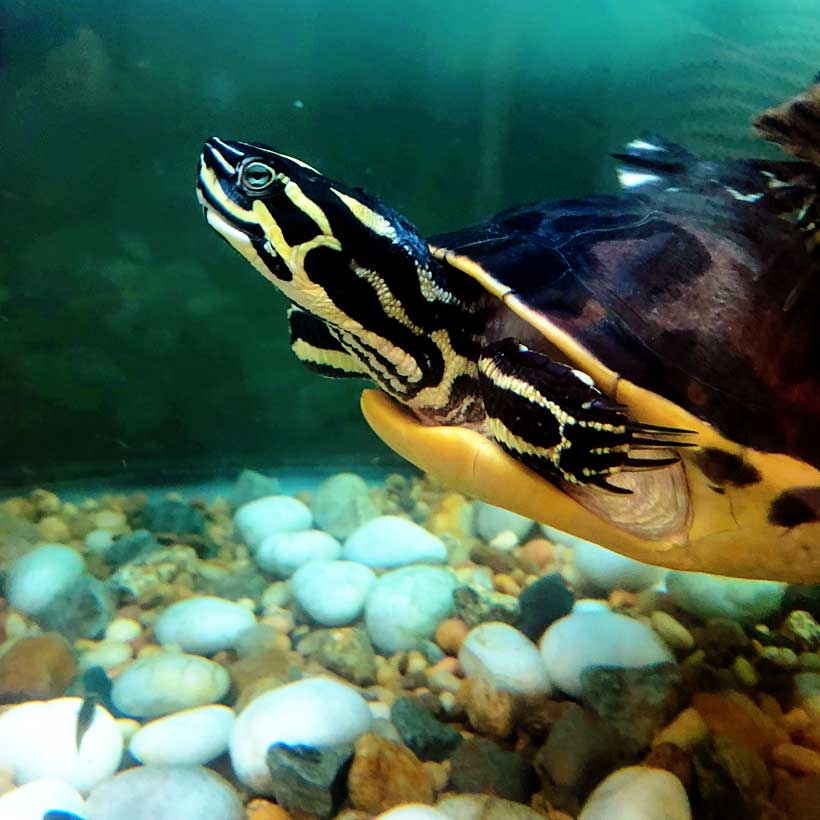 The other great thing about this museum was that there were designated toddler and baby zones. One room was completely sectioned off from the other rooms, but on the first floor, one section was fenced off and in the middle of the action.
This is so important for parents with multiple children. If you have a baby or toddler and older kids, you can't be quarantined in a room with the baby while you big kids run off. You need to be accessible, but also protect your baby.
TIP: Looking to save on admission? Check the website for First Friday discount and hours.

Create a Maine Blueberry feast
Nothing tastes more Maine than blueberries (OK, maybe lobster). We were pleasantly surprised that even though blueberries aren't in season until late July/early August, there are still a plethora of ways to enjoy these little berries throughout the year.
While you could buy frozen berries, and try to make your own, here's our go-to list of favorites and where to find them.
Blueberry Sour Cream Crumble ice cream at Mount Desert Ice Cream
Maine Blueberry Donut (or the Lemon Blueberry special) at The Holy Donut
Blueberry milkshakes at Duckfat
Blueberry butter at Inn by the Sea (resort)
Green Bee Blueberry Dream Honey Soda (local food shops)
Blueberry Soda by Maine Root Beverages (local restaurants and food shops)

Shop in Portland Old Port
Oh sure, your kids may not love to shop as much as you do. It's OK. Buy them an ice cream at Mount Desert Ice Cream Cone. Zip up those rain jackets and hand everyone an umbrella.
No one ever melted in the rain.
Walk up and down Exchange Street in Portland's Old Port. Make sure you wander the side streets, where shops like Waterlily sell unique threads and jewelry.
The Little boutique carries a great selection of children's clothing, while Treehouse Toys is where your kids will find true happiness (and spend all of their allowance). Portland Dry Goods continues mom's shopping spree with luscious casual wear. The Blue Lobster is where you can pick up that Maine Lobster ornament and t-shirt you just have to give dad for Christmas.

WHEN ALL ELSE FAILS, HEAD TO THE MOVIES
Just up Exchange Street, on the edge of the Old Port, you will find Patriot Cinemas (AKA Nickelodeon Cinemas). You'll find major film releases with multiple show times throughout the day.
If you happen to be in town on a Tuesday, don't miss "Bargain Tuesdays" when all seats and all shows are just $5.00. Now that's something every family can get excited about when you want to travel on a budget in Portland, Maine.

More Things to Do in Portland with Kids
While we only had one rainy day in Portland with kids, there is so much more you can explore while in Maine.
I had a long list to entertain the boys just in case more rain headed our way. If you are hit with a string of storms, here's what to do in Portland Maine this week.
International Cryptozoology Museum, 4 Thompsons Point #106, Portland, ME 04101. Welcome to the world's only cryptozoology museum. Big Foot, Loch Ness, mermaids and more are ready to be explored in this small, but intriguing museum.
Fossils, movie props and re-creations fill the space dedicated the weird, wild and wonderful in our world. The hours are a bit wonky, so make sure you check the website before you head over.
Go Rock Climbing! New England has some epic rock climbing spots, or so my rock climbing buddies keep telling me. You can't always climb when it's raining cats and dogs though.
These two local gyms have kids programs, families classes and kid camps definitely worth checking out in and around Portland.
Salt Pump Climbing Co., 36 Haigis Pkwy, Scarborough, ME 04074.
EVO Rock and Fitness, 65 Warren Ave, Portland, ME 04103.
Maine Narrow Gauge Railroad Co. & Museum, 58 Fore St, Portland, ME 04101. Take a leisurely train ride or simply explore the museum that is dedicated to the preservation and history of Maine's two foot gauge railway equipment.
Children's activities, historic rail cars and a gift shop all await your trip that can easily fill up a morning. Open rain or shine, May through October. Check website for hours.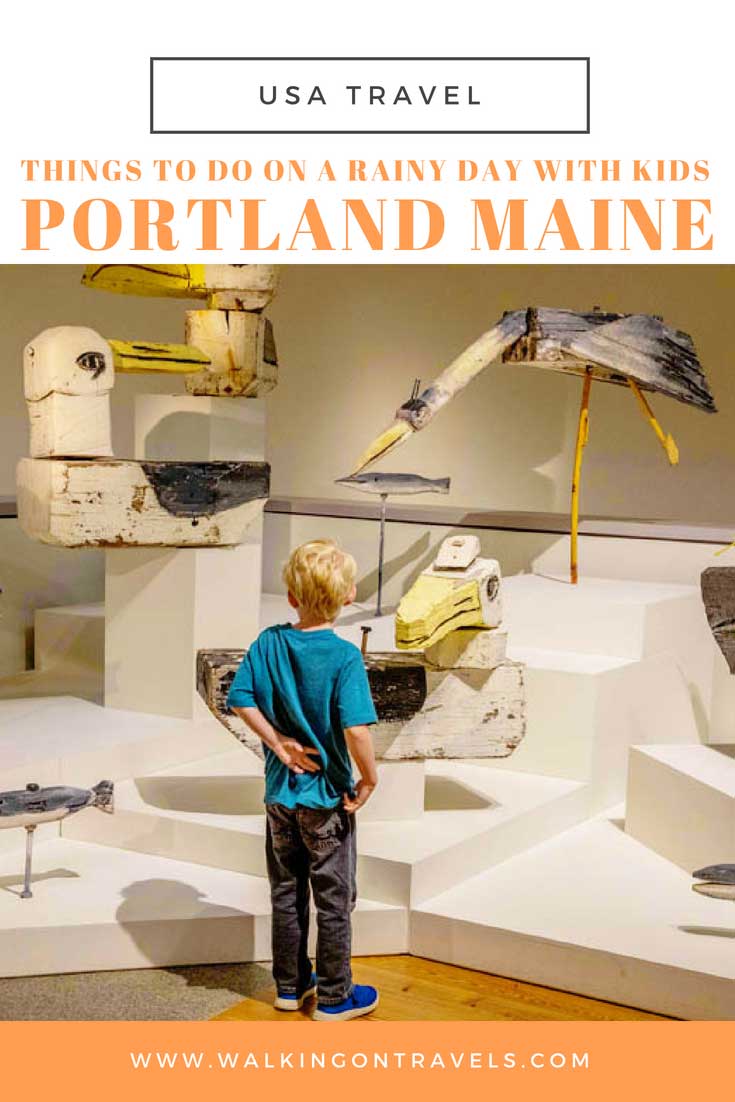 Portland harbor via Shutterstock.com