Rolling into Tampa, you might think you'll only hit up Busch Gardens or the Florida Aquarium before heading to the St. Pete and Clearwater beaches. At least that's what I thought when I headed south with my friend to explore.
Little did I know that I would find myself in another unexpected Florida food town, whose proud history and wealth stems from the late 1800s cigar industry in Ybor City.
Marine mammal education is widespread on the Gulf Shore thanks to Winter the dolphin and the popularity of the Dolphin Tale movies in Clearwater.
You'll find the same focus on marine wildlife conservation at Busch Gardens, Tampa Bay and the Florida Aquarium. Sea turtles are the focus along both the East and Gulf Coasts and manatees abound on the Gulf Coast.
So many things to do in Tampa, FL!
The warm coastal waters aren't all there is to do in this thriving Florida city—walk, stroll, eat, and explore. Just don't forget to grab your Tampa Bay CityPASS, which will save you a ton of money on must-see downtown Tampa attractions.
Walk the Tampa Riverwalk
The cheapest thing to do in Tampa is to walk the Riverwalk that runs along the Hillsborough River. You'll find sculptures, restaurants, playgrounds, splash zones and gathering areas as you go.
You can also take a boat, but where's the fun in that? We like to walk the river at sunset with the locals.
Moms will love that they can sip and stroll along this 2.6 mile pedestrian path in Tampa, Florida. Just make sure that your beverage is in a Riverwalk cup. Finish your drink before you leave the Riverwalk, since the rest of the city is not zoned for open containers on the streets.
Eat the Oysters at Ulele Restaurant
Seafood is a staple of the diet for many Tampa residents because of the city's close proximity to the water. If you don't order the Charbroiled oysters (Barbacoa-grilled, with garlic butter, grated Parmesan and Romano cheeses) at Ulele, well, we just can't be friends anymore. I'd fly back to Tampa just to eat at this locally-inspired restaurant alone.
Busch Gardens Tampa Bay
If you love theme parks with a side of zoo, you will love Busch Gardens. As you scream down the hill of Cobra's Curse, one of the park's many roller coasters, you will see giraffes calmly munching their lunch.
When you are skipping to the Falcon's Fury (a 335-foot freestanding drop tower), you can say hello to the elephants. If you want to soar over it all, hop on the much more peaceful Skyride or take a ride on the Serengeti Safari to experience a Giraffe feeding at this amusement park.
The Florida Aquarium
Dive into the marine life of Florida's beaches and beyond when you enter the Florida Aquarium. You'll love getting up close with sharks, sea dragons, stingrays, an octopus, jellyfish (my favorite), river otters and a whole lot of Dori and Nemo's friends from Finding Nemo.
Weather permitting, jump on a Wild Dolphin Cruise just outside of the Florida Aquarium to see these beautiful creatures in their natural habitat. Inside the Aquarium, you can book a behind the scenes pass to meet a few of the resident African Penguins. But be warned, those little penguins do get cheeky and might not be willing to take the perfect selfie with you.
For tired parents, there is the Splash Pad, which is included in the price of admission. This is perfect for parents with toddlers; not only can their kids can play outside, but the café is right next to it.
Tables are set around the splash zone so parents can eat, and yes, mom and dad, there is a Tiki Hut with coffee and other adult beverages. It's like this aquarium finally heard our prayers for a parent and kid-friendly play zone.
ZooTampa at Lowry Park
While most zoos focus on land creatures, ZooTampa has a secret behind its gates. Manatees are a huge part of Florida's animal culture, which is why this Lowry Park zoo is so important.
Their David A. Straz Jr. Manatee Critical Care Center rescues and rehabilitates manatees throughout the year that have been injured by boats and other harmful human interactions.
Guests can see the manatees via viewing platforms and chat with the animal specialists to find out who is currently in their care.
Aside from the local manatees, you can also meet more Native Florida wildlife on the Florida boardwalk, Key West Dock or during the Sting Ray Touch experience. A few creatures you may spot include red wolves, Florida panthers, black bears, sandhill cranes, skunks, river otters, American alligators and American bald eagles.
Asian Gardens and Primate World is where you will find big cats like tigers and clouded leopards, as well as Komodo Dragons, Malayan tapirs, Indian rhinos, Bornean orangutans, Colobus monkeys and lemurs.
When the kids need to cool off and get their pint-sized fun in, bring them over to Wallaroo for a splash, ride on the Tasmanian Tiger Coaster or Overland Express Train, or go to the petting zoo or see the Koalas.
The daily Macaw flyover is a big hit at the zoo that kids will especially enjoy. Two lucky kids may even be asked to participate in the show by pressing the release button. See these gorgeous creatures soar in unison overhead as they make their way through the park for a little treat when they are done.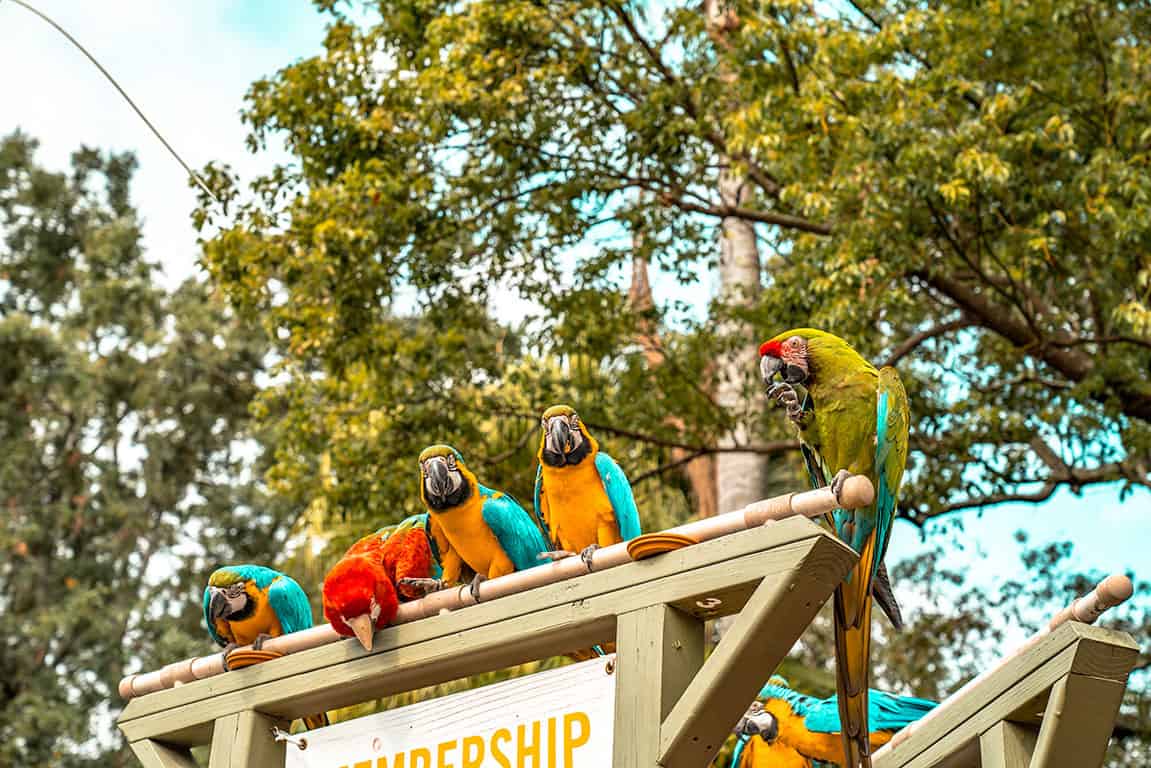 Museum of Science and Industry
For parents and kids who are science enthusiasts, MOSI is where you go to play in the city of Tampa. This futuristic building houses a Diplodocus in the Dino Lab as well as a peek inside the human body and a look at the technology of tomorrow.
Get out of this world in "Mission: Moonbase" and immerse yourself in NASA's vision of living on other planets. You can also explore the moon's surface and collect samples moon dust samples to analyze.
Sauders Planetarium is a must for anyone who loves to look up at the stars. A rotating schedule shows you Earth past, present and future, distant stars and nearby planets. This is also a great spot to rest your feet when you have been wandering the museum all day.
Your kids WILL want to try out the Sky Trail Ropes Course. I'm warning you right now. This course, along with the Planetarium, costs extra, but can be worth it if your kids have energy to spare.
Tampa Beaches
Tampa is in a perfect location to pop over to the beach for the day and extend your trip for a little extra sun and sand while you are in Florida.
Clearwater Beach and Caladesi Island State Park have gorgeous sand and water with very different vibes. While Clearwater is a built-up beach town, Caladesi is uninterrupted natural beauty that allows you to reconnect with nature.
Want to go camping on the beach? Head over to Fort De Soto Park for pristine white sand beaches with enough amenities (i.e., bathrooms!) to make your stay comfortable.
Tampa Day Trips
St. Petersburg and Clearwater are easy day trips from Tampa, although we also love spending a night or two in these beach towns (go a little farther south and you can get to Sanibel Island for the weekend). They have a different feel, and you can bring that "slow-down and enjoy" spirit to your trip that you may be craving after all of the Tampa sites.
Clearwater Marine Aquarium
Quite possibly my favorite attraction on the Tampa Bay CityPASS is the Clearwater Marine Aquarium. Anyone who has seen Dolphin Tale and Dolphin Tale 2 knows why this aquarium is such a big deal.
For those who don't, this aquarium is home to Winter, a rescued dolphin who had to have her tail amputated in order to save her life. Winter now lives full time at the aquarium, swimming with a prosthetic tale alongside her friend Hope, who was stranded as a baby and can't be released back into the wild, and a few other permanent friends.
While dolphin rescues are part of the aquarium, they rehabilitate a greater number of sea turtles that need help every year. The main mission of the Clearwater Marine Aquarium is rescue, rehab and release, which it does as much as possible.
Visitors can learn about the local residents, walk through the hospital wing to see which animal is getting treated and for what, and learn why plastic is so harmful to sea creatures. Even a harmless balloon can look like a jellyfish to a sea turtle looking for food.
Chihuly Collection
The Chihuly Collection presented by the Morean Arts Center in St. Petersburg is one of the first spaces designed specifically to hold Chihuly's work. Anyone who has been to the Chihuly Garden and Glass will recognize a few of the pieces, including some from his Macchia, Ikebana, Niijima Floats, Persians and Tumbleweeds series.
This isn't the same Seattle-based Chihuly exhibit at the Chihuly Garden and Glass—you will see new works and get the chance to view a live glass-making presentation at the Morean Glass Studio behind the museum.
Best restaurants in Tampa
We love to eat and Tampa restaurants are happy to accommodate our love of seafood and pie for breakfast. Three restaurants stand out that you won't want to miss. In fact, one is actually a food hall in an old cigar factory. Not only do you get to eat, but you can combine a little history with your meal.
Armature Works
Location: 1910 N Ola Ave, Tampa, FL 33602
Read the TripAdvisor reviews here
Located in Tampa Heights right on the Hillsborough River, this is the food hall to get you immersed in the local Tampa food scene. While co-working spaceS and other businesses are located in Armature Works, it's the Heights Public Market that you will want to check out.
Inside you will find two restaurants, SteelBach and Oak & Ola, along with a number of food stands you can pop between to assemble your own dinner. Food options include ramen, BBQ, all-day breakfast, juice and smoothies, wood-fired pizza, salad bowls, ice cream, burritos, sushi, empanadas, Cuban food and a bakery full of goodies.
Of course, we can't forget ice cream from a local favorite, Astro Ice Cream Co. And yes, there are cocktails, coffee and local brews available to savor too.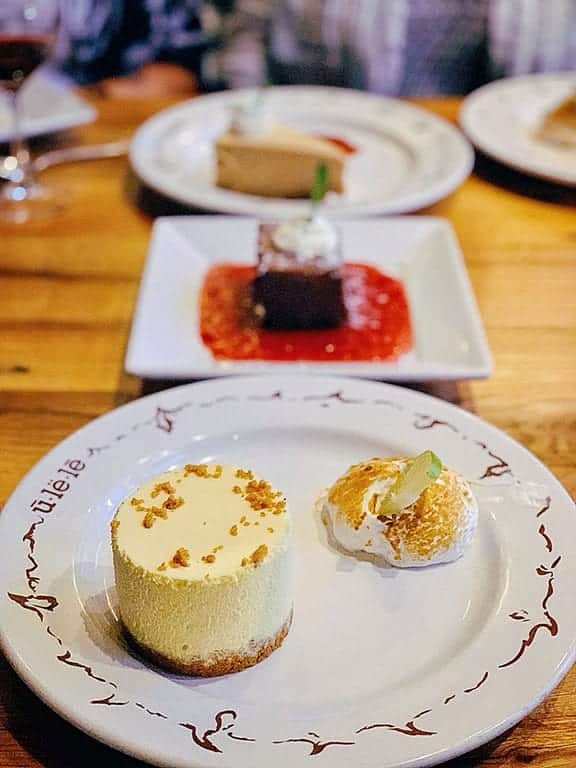 Ulele
Location: 1810 N Highland Ave, Tampa, FL 33602
Read the TripAdvisor reviews here
Get the chargrilled oysters. Period. No matter what else you want to eat that is on the menu, these oysters are not to be missed. Ask for a bit of extra bread to go along with those little shellfish so you can soak up all of that buttery, garlic goodness.
Aside from oysters, Ulele embraces its native Florida culinary roots, combining local ingredients with multicultural flair and a nod to the cuisine of its namesake, Princess Ulele.
Dishes are prepared on a 10-foot round barbacoa grill which gives meats and seafood that rustic, earthen flavor.
Ulele Spring Brewing Company selections and a number of other craft beers and cocktails are on the menu, and we do encourage you to try at least a few—responsibly, of course.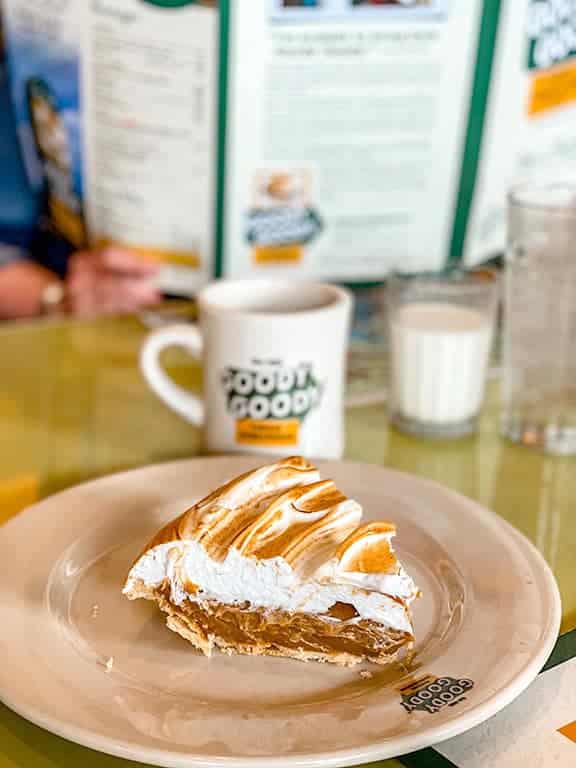 Goody Goody Burgers
Location: 1601 W Swann Ave, Tampa, FL 33606
Read the TripAdvisor reviews here
While Goody Goody Burgers is known for (you guessed it) their burgers, we love coming here for a giant breakfast in the morning. These pancakes, which include a gluten-free sweet potato pancake, fall off their 12-inch plate and make inhaling a few extra carbs worthwhile.
If you must have a burger in the morning, there is the Goody Goody Slinger: two patties under two over-easy eggs, home fries, chili, cheddar and jalapeños. If you can finish that plate of goodness, we applaud your stomach muscles.
Aside from breakfast and burgers, you will want to order pie. Lots of pie. And yes, we order pie for breakfast.
Our favorite? Butterscotch. They also offer coconut cream, banana cream, chocolate cream and apple pie. Don't be surprised if they have a few specials when you pop in though—they do like to keep the locals on their toes.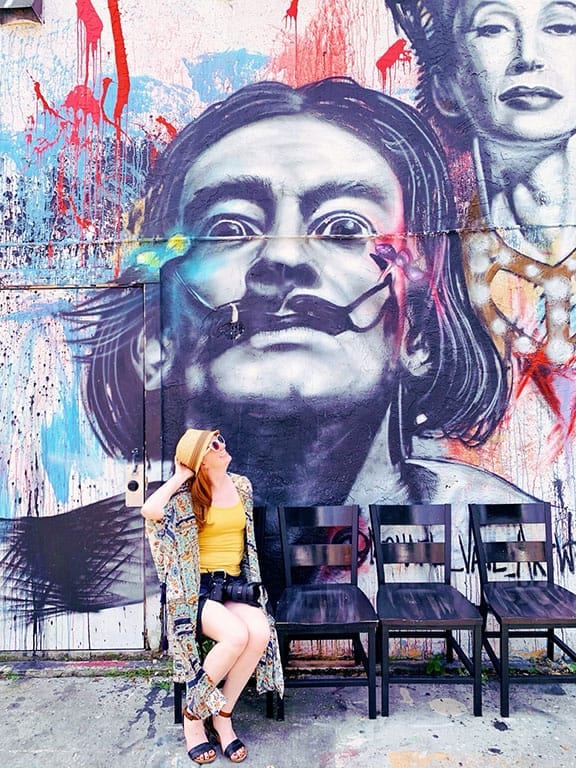 Save Money on Tampa Attractions
With the Tampa Bay CityPASS, it's so easy to save money on Tampa attractions, St. Petersburg museums and the Clearwater Marine Aquarium. For a fraction of the cost you can hit six of the best things to do in Tampa and the surrounding area, including:
Busch Gardens Tampa Bay
The Florida Aquarium
ZooTampa at Lowry Park
Clearwater Marine Aquarium
Museum of Science & Industry or the Chihuly Collection
Buy your Tampa CityPASS here
Where to stay in Tampa
Looking for a Tampa hotel? Check out the following!
Looking for more? We always search for a great deal on Booking.com!