Oh the places you'll go when you hit the highway for a road trip this year. There are plenty of things to do on a long car ride, but when the kids are whining and you've been driving for five hours already, you may forget what those are.
You may also just need a few fresh ideas to throw into your standard things to do on a road trip mix.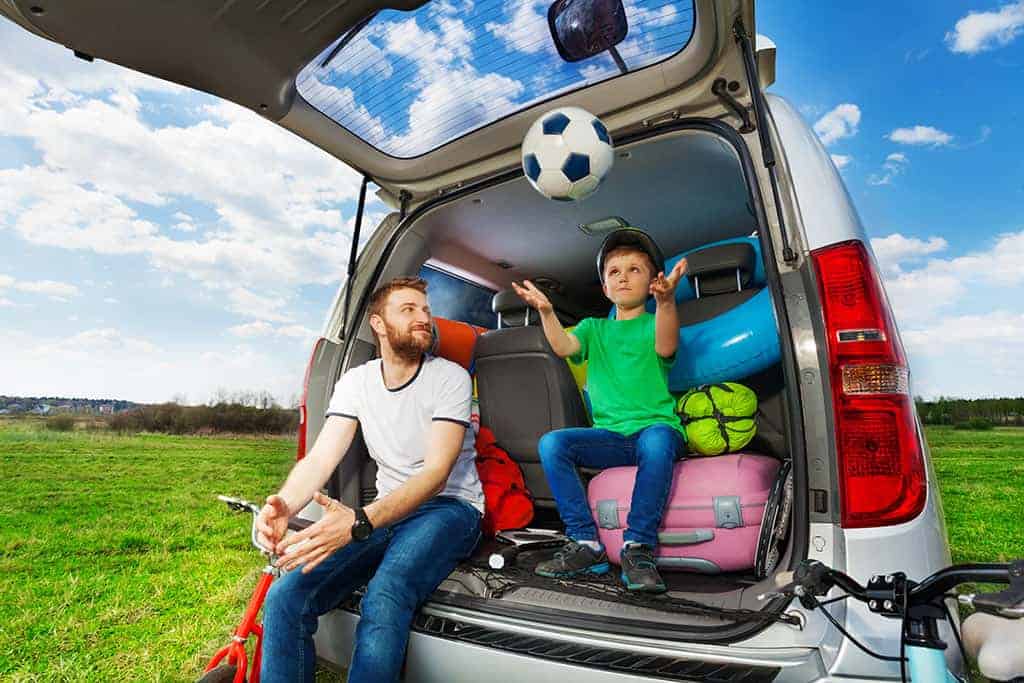 Tried and tested things to do on a road trip
As we drove from DC to North Dakota this summer, we tested out various games and activities to see which ones were the most fun, and kept the grumpy bug at bay in both adults and kids.
After all, my kids aren't the only ones who get antsy in the car; I just about lose my mind some days (hours?) during long periods of driving. And I can't count on the fact that my kids will fall asleep in the car anymore, even when I want to take a nap.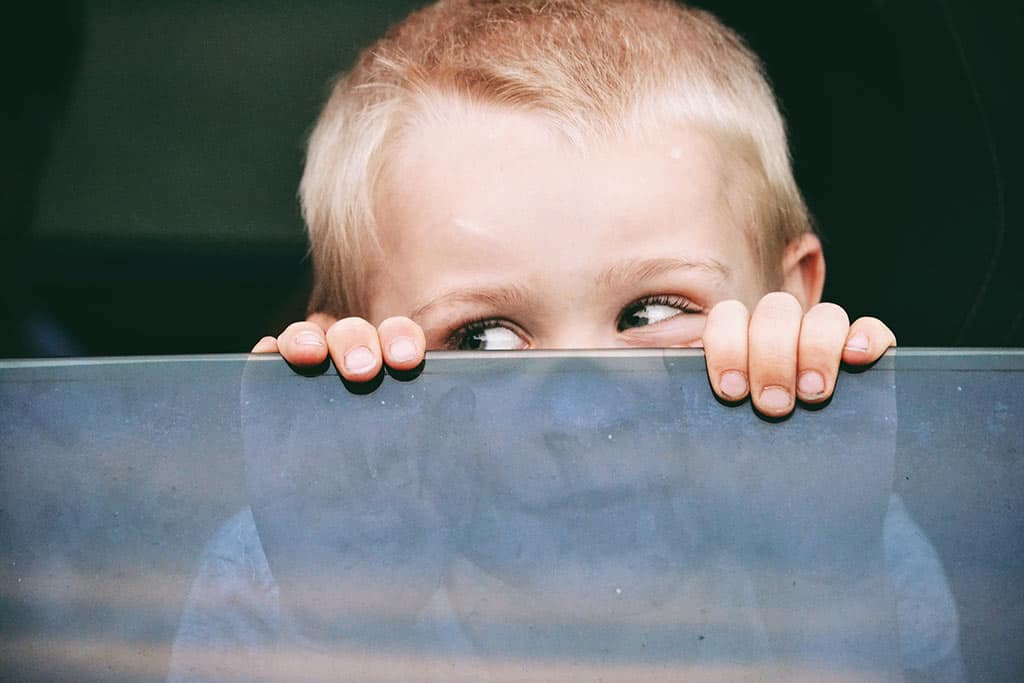 Things to do on a long car ride
When it came to what to do on a long car ride, I wanted to find the best apps, crafts, games and rest stop activities. We needed to pass the time as we drove for hours on end to get from point A to points B, C and even D, E and F.
We didn't want to get bored or hear the kids whining, as I'm sure you can relate.
So, here is what we found that worked for our crew.
A-Z: Letters of the Alphabet Game
The ultimate fall back for our family is the "A-Z game."
What is it? You have to find all 26 letters of the alphabet in road signs, billboards and even license plates. It's a great idea to pull out this game when you first start out the day while everyone is fresh.
As you drive through your day, yell out the next letter you find. Letters "V" and "U" are surprisingly hard.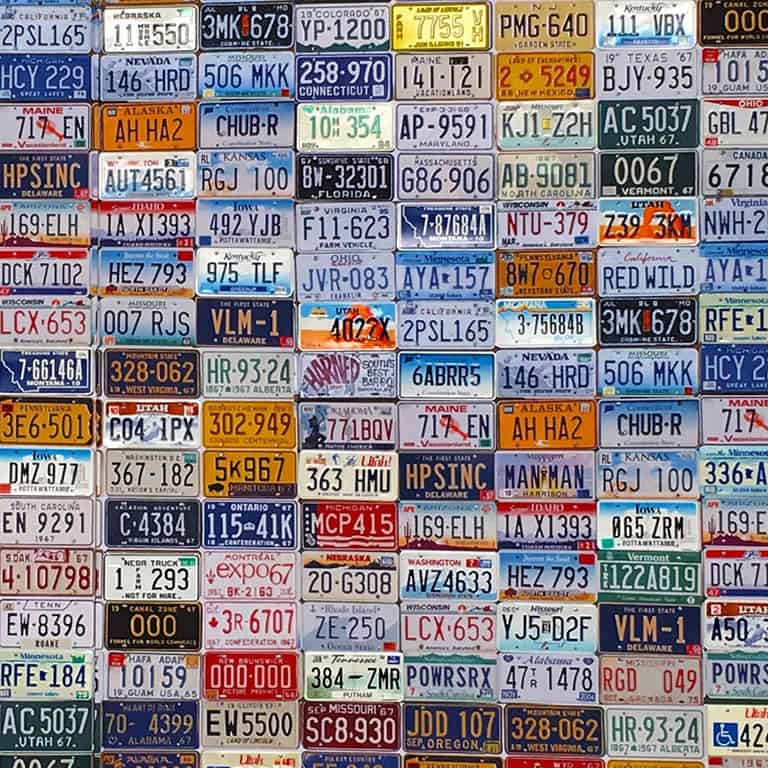 License Plate game
The License Plate game is pretty much an all day affair. You can't expect to find all of the states (or countries if you are embarking on an international road trip) in 15 minutes.
Print out all of the license plates (50 states, EU countries, etc.) that you can look for during the long drive throughout the day. The youngest person starts off the game. The person with the most by the end of the day (or trip) wins an extra treat.
Everyone can have their own sheet, like a bingo game, or you can use different colors for each person in the car to make check marks next to the state name.
Don't want to make a License Plate Game? Buy it on Amazon.com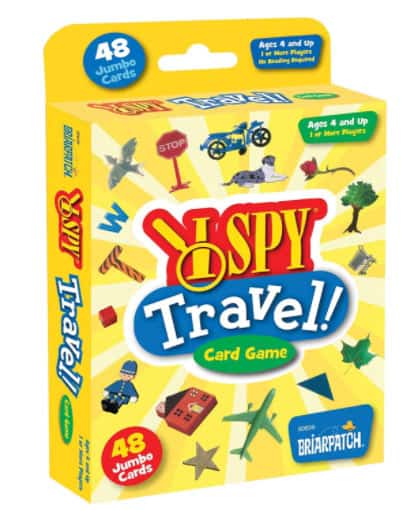 I Spy
Another great road trip game that doesn't require a pad of paper is I Spy with My Little Eye. This is particularly great with little kids who can look out of the car window, but have a small attention span.
Here's how I Spy works on car trips:
Stick with shapes or colors if you have toddlers playing. The more complicated the thing you spy, the more frustrated a toddler or five year old may become if they can't get it after two guesses.
Do not pick an object that is moving or you pass and never see again. You have to be able to spy something the entire time you are playing the round.
Examples:
The best thing about I Spy is that you can play a round or two and then pick it up later.
DON'T WANT TO Come Up with your own? BUY IT ON AMAZON.COM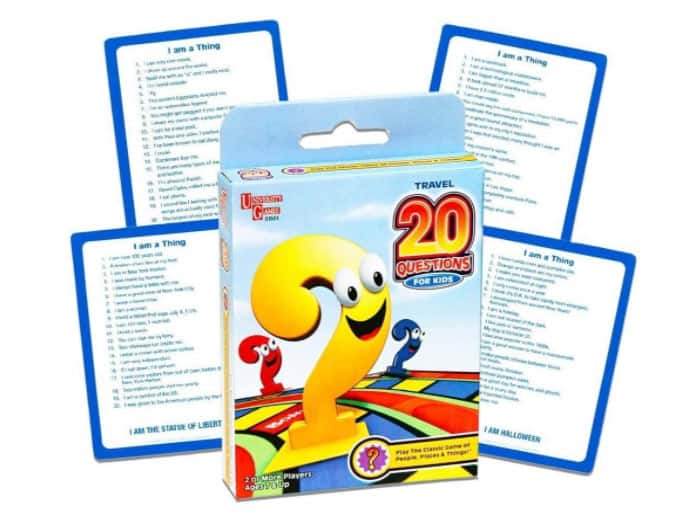 20 Questions
Like I Spy, the 20 Questions game is something you can do at anytime, anywhere on a long car trip. This is not the game to play with toddlers and younger elementary school kids who get frustrated very easily. It is perfect for tweens and teens.
You can either pick something at random from your head as the answer to 20 Questions, but we like to put a bunch of words into a jar or Tupperware to pick from on the trip. It causes less arguments and no one can cheat by changing their mind about the answer halfway through.
Trust me, it happens. Just ask my boys.
There is also a preprinted card deck you can pick up to leave in your glove compartment to bring out at anytime, even just on a quick trip to the grocery store.
Road Trip Bingo
I picked up a stack of Road Trip Bingo sheets before our last trip. Each has things like a stop sign, cows, corn, pink car and gas station on it. We try to get Bingo in one sitting, or throughout the day. It all depends on our mood.
Buy Road Trip Bingo on Amazon.com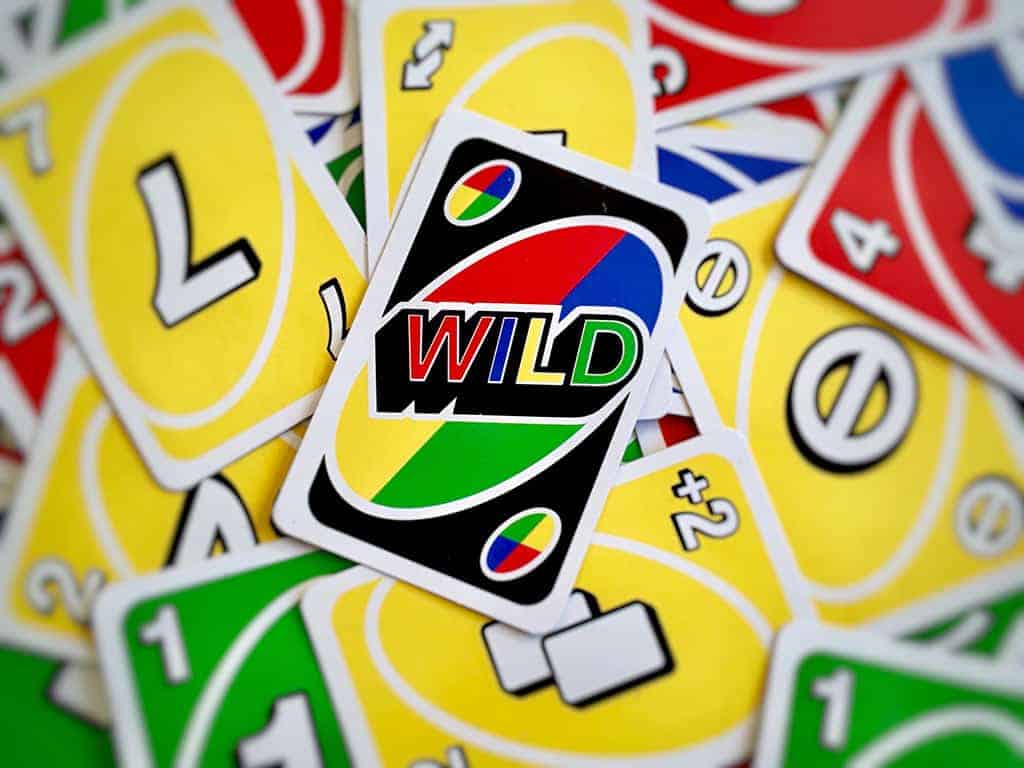 Easy road trip card games
Yes, you can play a card game in the car. You will need a backseat organizer with a dropdown tray (we like these), center console or lap desk to make it work though.
UNO
UNO is our family's ultimate card game no matter where we are in the world. I always have a deck in my purse. We play at restaurants, on road trips and stormy nights up at the lake in New Hampshire.
The boys love to play all of the versions-
PokemOn
Somehow, the boys have figured out how to play Pokemon. I still don't even understand the game, but with their trays, they can keep their decks organized, sort new decks and play each other.
Get your PokemOn starter kit on Amazon.com
Magic: the Gathering
My oldest is obsessed with Magic: The Gathering and is teaching his little brother how to play. They can throw down spells on our center console or their trays without cards scattering on the floor.
Buy a Magic: The Gathering starter set on Amazon.com
Pen and Paper Games
If you have kids in the car or friends and other family members, you can play a lot of great games just with a pen or pencil and pad of paper.
We have the Grab and Go Game Pad, which makes it easy to get started. Sheets of blank paper work too.
Easy Road Trip Games
Other great Car Games for Kids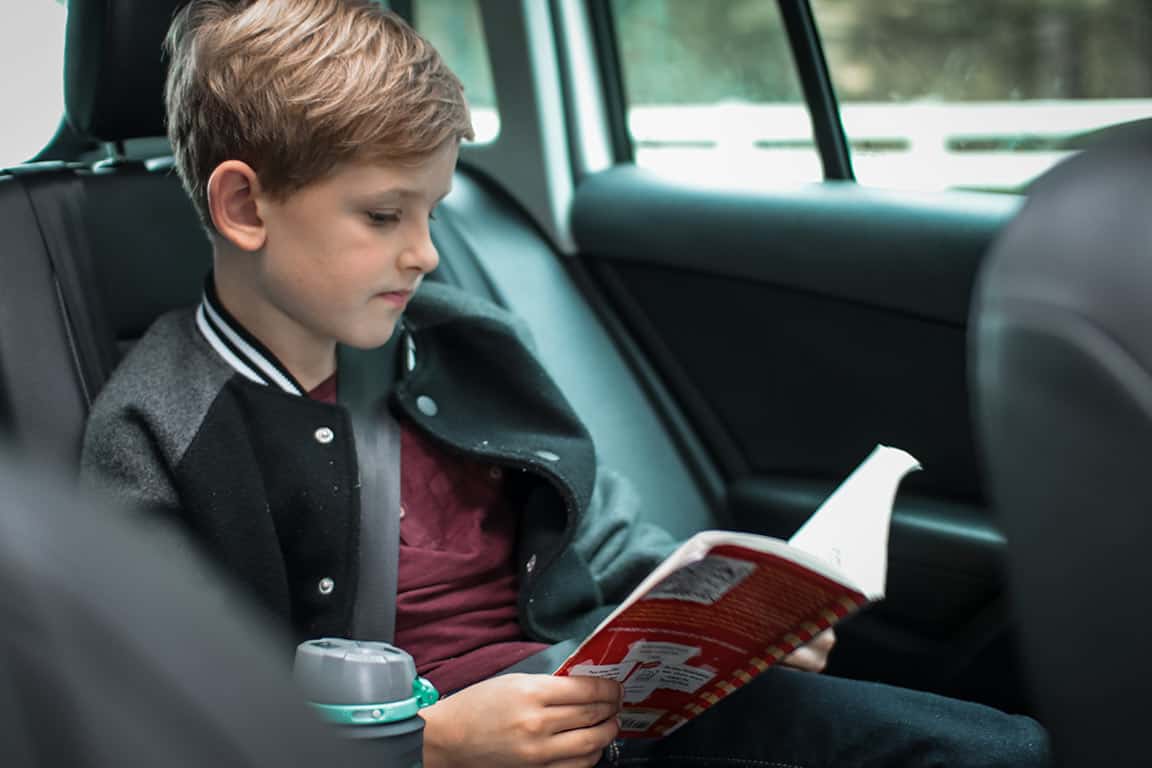 Read a Book
Remember books? We do. Although we try to download most of our books, especially the thick books when we travel, we still bring paper books for the kids to flip through and enjoy.
Dr. Seuss, graphic novels (Legend of Zelda manga, Star Wars: Jedi Academy and Avatar: The Last Airbender are favorites at the moment) are easy to read in the car.
We also carry around LEGO manuals (the big ones that dive into Star Wars, Harry Potter and other big set collections) and The Complete Official Guide to Zelda: Breath of the Wild (it's really big, but keeps the kids entertained for hours).
Audiobooks
Audiobooks via Audible are my go-to for long road trips. I get very bored in the car, so I need something to entertain me.
If I'm driving, I need a book that I've read before so it doesn't totally distract me. I don't mind reading or listening to the same book over and over again, so it's not a big problem for me. My husband likes new books, so I keep a mix of both on my phone via the Audible app.
Kid-friendly audio books for the whole family
All of these books are FREE with an Audible trial.
Knitting and Crochet
When I know we will be going on a long car ride, my nonstop crochet projects comes out. I learned how to knit and crochet as a teenager. It's something I can do with my hands when I get antsy and bored.
I'm going to try to get the boys to join me, perhaps make a Hogwarts house scarf, inspired by the Harry Potter books. It's easy, and something they can pick up and put down at will.
Write letters or postcards to friends and family
Who doesn't love getting mail that has nothing to do with bills? When the kids start to whine, I tell them to write letters or draw pictures for their great grandmother or grandparents. They all love to hear from the kids, follow along on their adventures and stay in touch.
Don't forget your Sport Gear at Rest Stops!
Besides the car, you also have to remember that you and your kids may need to run off some energy. Throw a soccer ball, beach ball or frisbee in the car, where it can be easily accessed.
We will do a quick scrimmage while we stop for lunch or toss a baseball back and forth to get the "wiggles" out.
Parent's Guide to Screen time in the car
Yes, we have screen time in our car. I'm not an unplugged mom, but I have learned that the kids have to have it in moderation.
If the boys have unlimited screen time, especially video game time, they go insane when we unplug them. They also miss all of the cool things we see during our long car ride.
When we moved cross country, it took us a few days to learn the no-unlimited screen time lesson. We stopped at Bryce Canyon and my oldest lost his mind when we unplugged him. He had no interest in getting out of the car and was super grumpy.
After that, we started limiting the amount of time both boys got on every trip.
Now, the kids get one hour of screen time and then one hour of no screens for other activities. Rest stops don't count. If they whine, they lose their next hour of screens. Movies, Kindle games and the Nintendo Switch all count as screen time.
The only exception is if we need to wind down a bit at the end of the day and still have a lot of driving to do. Then I let the kids finish a movie before bed.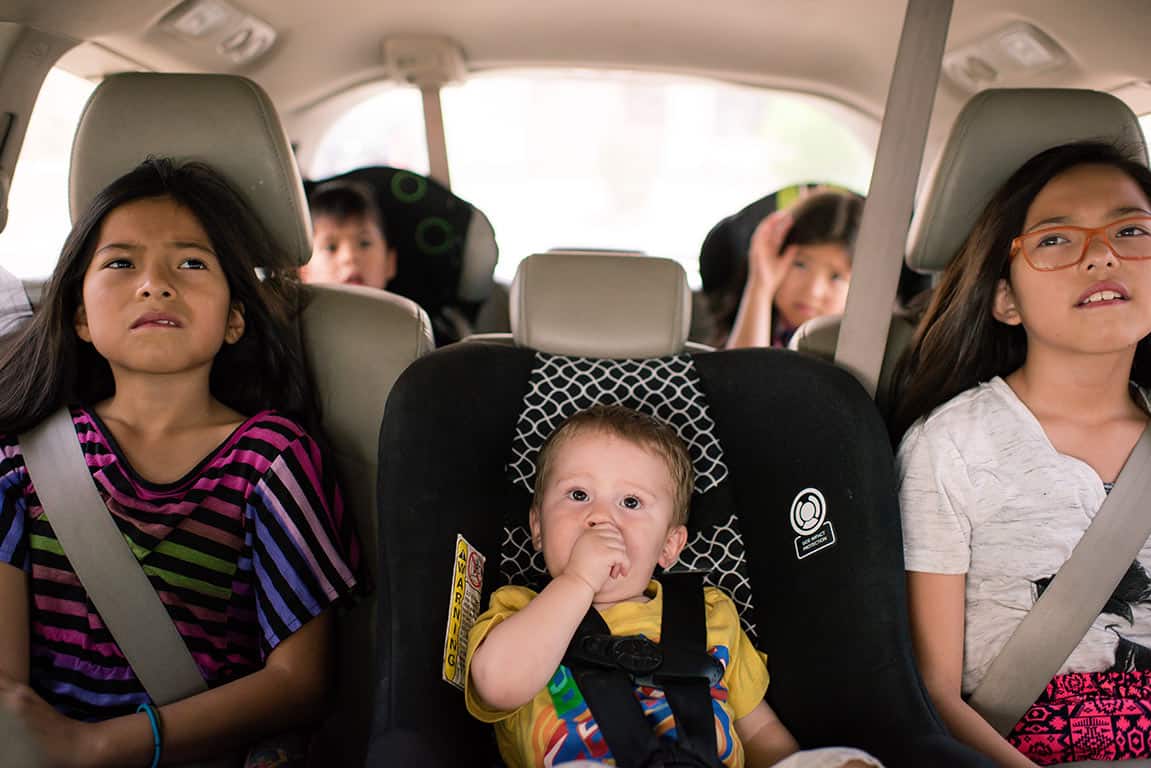 Movies
I love watching movies with my boys. It can be difficult to do in the car though, as my husband needs music to drive.
TIP: Grab a multiple headphone jack adapter for your trip so multiple people can watch a movie together.
I always pick family-friendly films to watch, usually from my childhood. It's fun to educate the kids on the "classics," like Goonies, Indiana Jones, Back to the Future, Legend, Willow, the original Disney cartoons, Swiss Family Robinson, Herbie Goes Bananas, etc.
Since the kids have nowhere to go, they are a captive audience for movies I want to watch. If they want the extra screen time, they watch what mama wants to watch without complaint.
Planning a Road Trip? Don't miss Reading our Road Trip Checklist!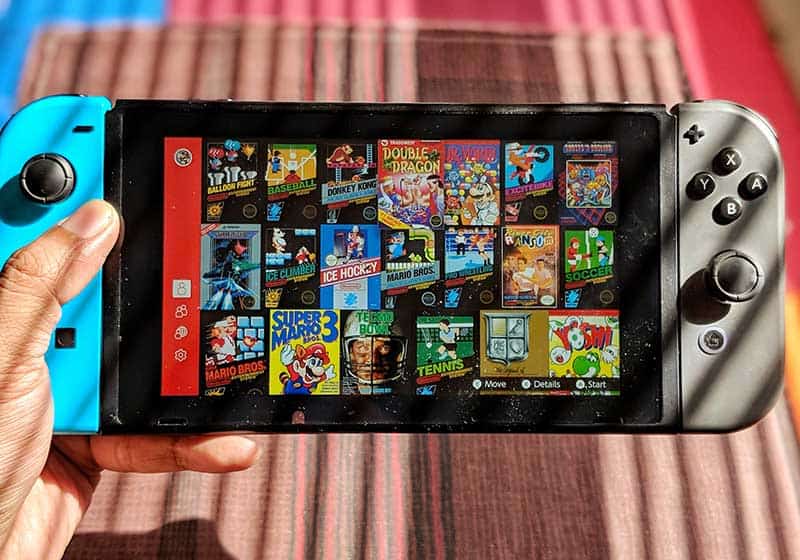 Nintendo Switch
When we got a Nintendo Switch, I knew the kids would want to play it nonstop, and also fight over it. If they want to play Nintendo, they each get 30 minutes in their one-hour time screen-time slot. They can choose to have one hour each, but most of the time they can't wait that long.
There are multiplayer Nintendo Switch games they could play together, but they find the screen too small for that in the car. Their seats just aren't close enough.
Kindle Fire Tablet
We all travel with a Kindle Fire tablet filled with games, movies and books on it. The boys mostly load up on games, especially my oldest who also have a Kindle Paperwhite for all of his books.
Minecraft is the game of choice at the moment, but there are loads more they enjoy. They can also pull any movies they like off of our Amazon Prime video account to watch.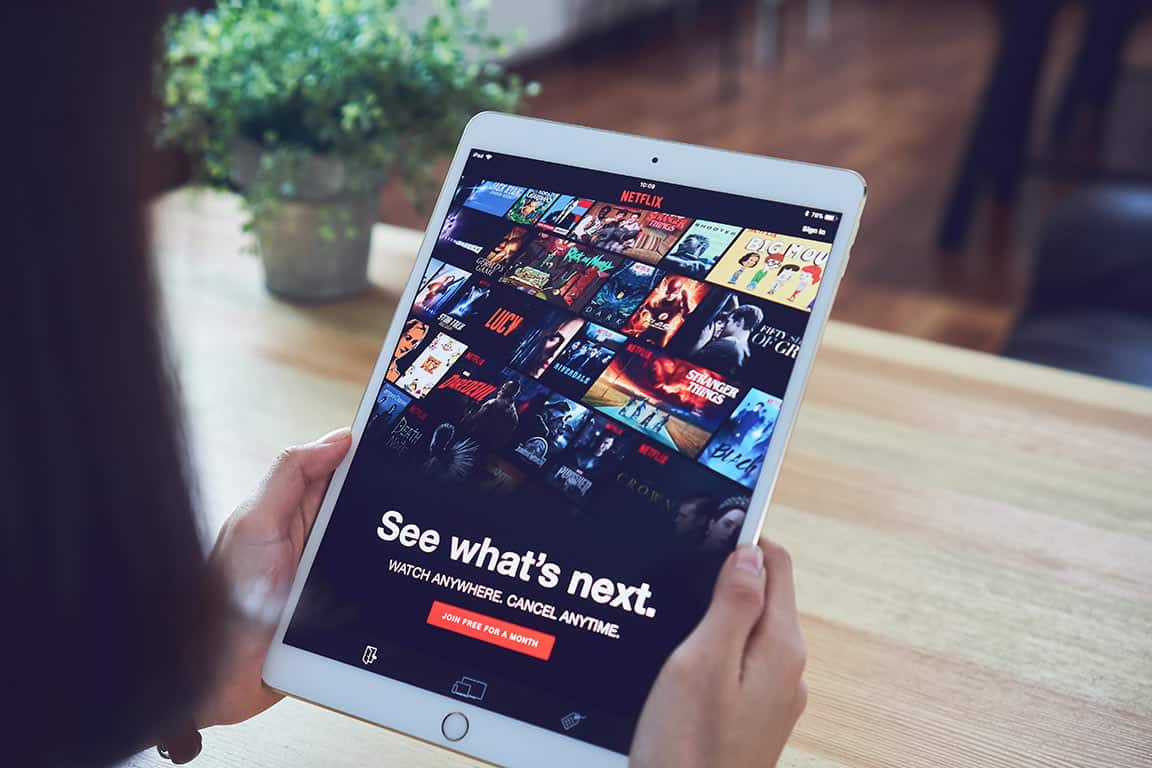 Apple iPad
I pack up my Apple iPad filled with movies, but also Microsoft Word and other productivity apps for both me and the kids.
The Apple iPad has a keyboard attachment, so the kids can work on homework, write to friends or watch a movie with me too.
Love it? Pin it for later!