As we cruised through the Brazilian Amazon, I felt so glad that we had booked this trip. I had been skeptical about international tour packages for a long time, but now I understood why people booked them. For once, I didn't have to think about all the details while in a foreign land. I could just enjoy the time with my family. Why had this taken me so long?
While you can structure international tours for your family on your own, they take a lot of time and energy. If you are going to more remote places, it can be easier to just go with a tour company who offers international holiday packages.
Why should you book International Tour Packages?
Tour companies know the best hotels, and local guides can point you to great restaurants and deal with logistics you just don't want to think about while using precious vacation days. If you pick the right international travel packages, you will also get an insider's look at the destination, and access to local sights you might miss were you to plan the trip on your own.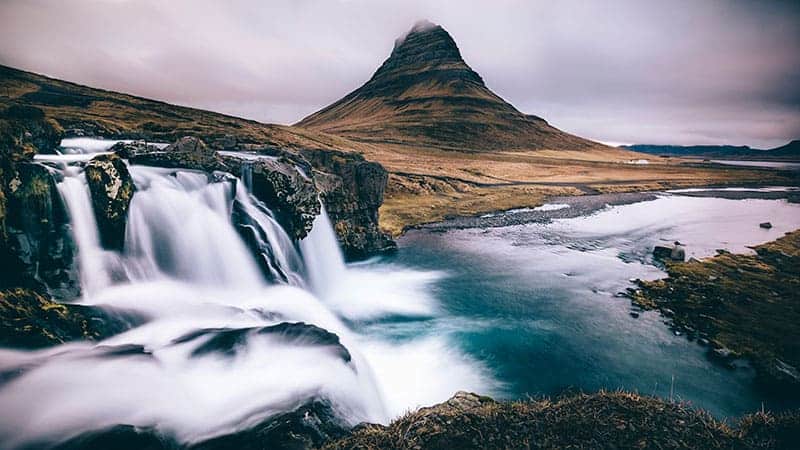 Iceland has been a hot travel destination for several years now, and with the glaciers melting, now is the time to go and experience their natural beauty. But go with a tour company that watches their environmental impact so those glaciers can stick around a while longer.
We love Hidden Iceland because every tour can be customized and limits the number of people doing an activity at one time. Want to hike a glacier? Great! Do it with 12 of your closest friends (or strangers). Tours generally run from one to four days, but you can piggyback one tour onto another so you can see more of the country.
Best of all, every trip is offset with carbon credits through ClimateCare.org, an organization that funds clean energy projects, reforesting, rainforest protection and more. So, you can feel good about your trip and the impact your flights and car travel can have on the environment. The company can also book airport transfers, Reykjavik hotels and city tours through a few of their partners if you want to do more soft adventures right after you land.
Book your tour HERE.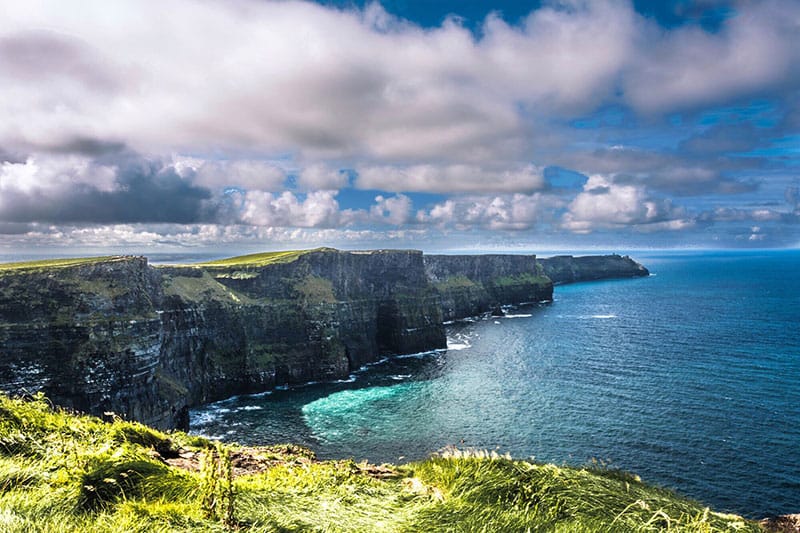 LEAP YEAR in Ireland
2020 is a leap year, so it's the perfect time to visit the country with its own leap-year tradition: during marriage proposals, women ask instead of men! So, moms and dads, get ready for a proposal. Additionally, Galway has been named as a European Capital of Culture for 2020. There is no better time to plan a visit.
We've done self-guided tours of the country, but a pre-planned Ireland tour can take a lot of stress out of your trip. It also allows you to meet new people and gives your kids someone to play with while you explore. Jody at Ireland Family Vacations offers travel planning assistance as well as guided tours of Ireland. Check her site often to see which trips might be right for you.
Start planning your Ireland Trip HERE.
Experience Jordan: Trek from Amman to Petra
One of the most memorable trips I took in 2019 was to Jordan with Experience Jordan. We traveled from Amman, stopping in Petra before doing a little snorkeling in the Red Sea in Aqaba. This Jordan-based tour company offers guided adventure tours and cultural journeys through Jordan, and you can even venture into Israel and visit Jerusalem as well.
While I had friends who hiked and biked from Amman down to Aqaba, I opted for the cultural journey. Unless your kids are older and in great shape, this is the best Jordan tour for you. If you want a mix of adventure and culture, you can also create a custom tour with the team. I've met and worked with many of the guides and office crew, and every one of them is friendly, wonderful to hang out with, and knowledgeable about the country.
Book your tour HERE.
Austrian Alps to Salzburg with Austin Adventures
Austin Adventures is the king of international tours for families looking for nonstop outdoor activity. With a Sound of Music backdrop, you will bike, slide, kayak and walk your way through the Austrian Alps. Many meals are included, so that is one less thing you have to worry about.
The itinerary is pretty relaxed so you can have quality family time, but don't forget about those lasting friendships built on the road. With other kids along for the journey, you can bet your own kids will paddle harder and faster than they would if it was just you in that kayak.
Book your trip to the Alps HERE.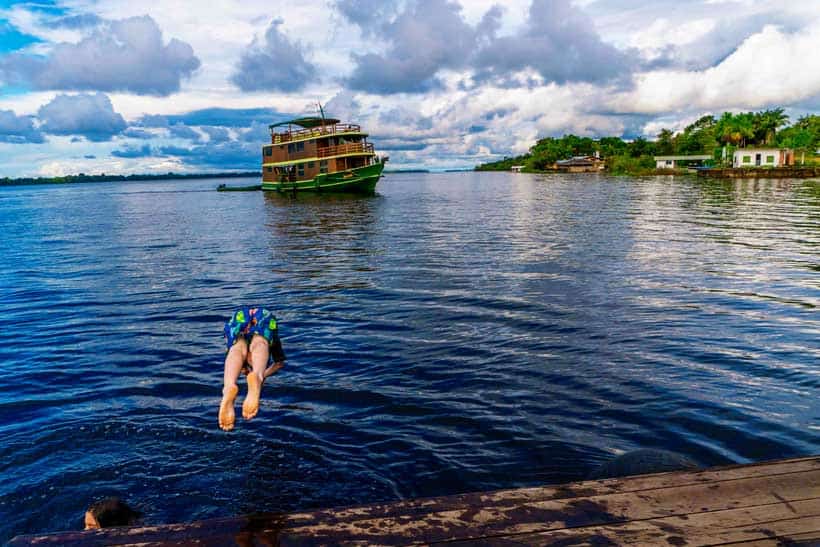 Brazilian Amazon Tour with Our Whole Village
My son and I went up the Rio Negro in the Brazilian Amazon with Our Whole Village a few years ago. He hasn't stopped talking about it since. If you want an adventure with enough downtime to relax, plenty of gorgeous scenery and educational opportunities for the whole family, this is the tour for you. We hiked into the Amazon rainforest, met a community who lives off the grid, fished for (and ate) piranhas, and learned about the pink river dolphins that call this part of Brazil home.
Patty Monahan, the owner of My Whole Village, takes care of every detail from the moment you land at the airport until you are dropped back off again. For families who have never been out of the country, this can be especially helpful when you are tired and unsure what to expect. You can join a pre-planned tour or book a private cruise for all of your family and friends.
Oku Japan Family Adventure: Treasures of Japan's Heartland tours
Tokyo is great, but sometimes you just want to get out into the countryside when traveling through Japan. Unless you speak Japanese or are a very confident traveler, you may want to take a family tour so you can really dive into the culture with a native speaker. Oku Japan offers several food, village and walking tours, but it's their family tour that has us the most excited this year.
The Family Adventure tour centers around Kyoto, one of our family's favorite regions. Here you will experience Japanese drumming, experience a local harvest, feed the free-roaming deer of Nara Park, and craft your own traditional-style pottery and paper lanterns. Parents can kick back as you float down the Hozu River, and immerse themselves in the local communities of Asuka and Sasayama.
Book your tour HERE.
Intrepid Tours: Galapagos Family tour
Creatures and critters are the easiest way to get kids excited to explore somewhere new. A trip to the Galapagos with Intrepid Tours guarantees more than a few animal sightings, especially with all of the activities they have in store.
Snorkel with sea lions, become mesmerized by slow-moving giant tortoises, and giggle at the blue-footed boobies (if you don't giggle, you have no sense of humor). Groups max out at 16 and kids must be age 5 and up to come along. Don't worry, you won't be with the group the entire time. You'll have some downtime to explore on your own in Quito and Isla Santa Cruz during your tour.
NOTE: You will be on a boat a lot. If you or someone in your family gets seasick, bring your medication, or if it is really bad, perhaps check out Patagonia instead.
Book your trip HERE.
G Adventures : Morocco
G Adventures has teamed up with National Geographic Family Journeys to create extraordinary international tour packages across the world. One of the most highly anticipated of these tours, at least for my family, is the Morocco Family Journey: Ancient Souks to the Sahara, which departs from and returns to Marrakech.
As long as you have kids ages 7 and up, you can join these journeys that have upgraded educational experiences and accommodations. Upgraded experiences include a tour of the Atlas Film Studios, a Tagine cooking class, a Henna art experience and can even ride camels if you so desire. Pool time is built into the itinerary, so kids will get downtime and parents can sneak in a nap. This is your vacation, after all. We can't expect you to be on the move for nine days straight!
Book your Morocco trip HERE.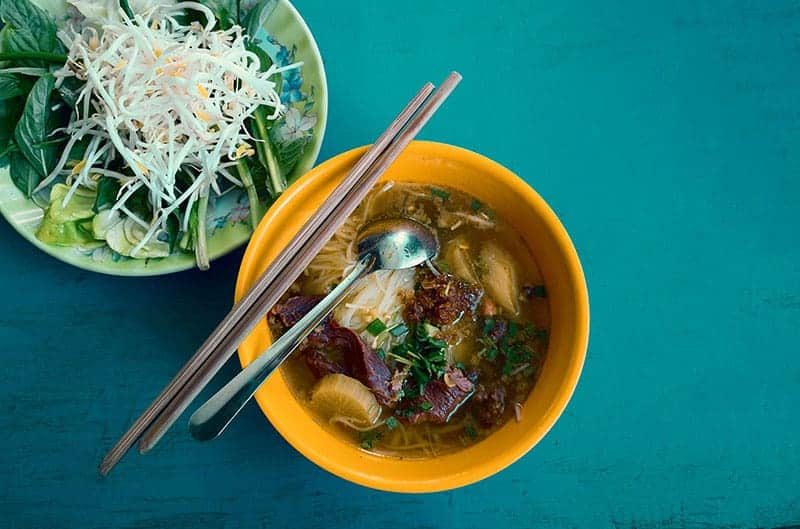 Vietnam with Thomson Family Adventure
Food lovers rejoice—you can eat it all on this Thomson Family Adventure Vietnam tour. Not only do you get a Vespa street food tour, but you can also learn how to cook traditional Vietnamese food.
To burn off a few of those calories, you can bike through the Mekong Countryside, meet local farmers and see where they harvest produce and spices. And what trip is complete without a little swimming time? Take a boat into Halong Bay where you can swim, kayak and hang out on the sandy beaches with your entire family.
Book your Vietnam trip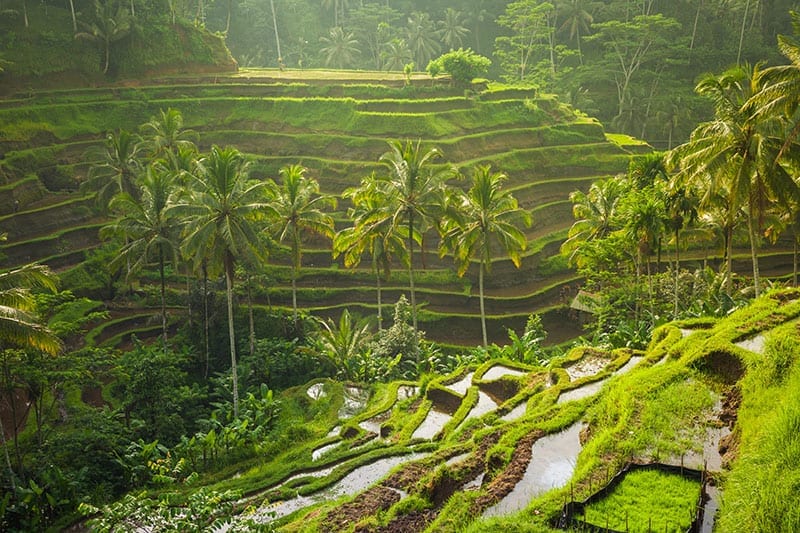 Thailand Family Adventure with REI Adventures
Who better to get active with than REI, right? They are the outdoor gear experts, and surely know what they are doing when they bring families from Bangkok to Chiang Mai via bike, kayak and hiking. Kids 8-17 get an REI Flash 18 pack when their parents book, which is great for those little ones who want to carry their own stuff. But where will you go and what will you do?
You'll attend a Thai cooking class, bathe and feed elephants, spend two nights in a luxury tent camp, kayak down the River Kwai and pedal through Sukhotthai's ancient temples. If that's not enough for you, you can add on a four-day extension to kayak in southern Thailand.
I don't know about you, but I'm pretty excited to go AND my boys are both finally old enough to do this with me. Sounds like a pretty good excuse to get in shape this year too.
Book your Thailand vacation package HERE.
Don't forget your travel insurance!
No matter how you travel, whether it's with a tour company or on your own, make sure you have a travel insurance policy as you explore the world. We buy an Allianz Travel multi-trip policy every year because we take more than two trips per year. You can buy a one trip policy or multi trip policy depending on your travel habits. Either way, get that insurance, because you just never know what will happen. (Plus, many tour operators require it.)
PIN IT FOR LATER