Stockholm is an eclectic city known for its unique art scene, historical landmarks, trendy shops and diverse cuisine. It is also famous for the city-wide practice of fika But, what is Swedish fika?
I'm so glad you asked.
The Art of Swedish Fika
Fika is a beloved Swedish term that loosely translates to a relaxing coffee or tea and cake break (look up the word "Fika" and it translates to "coffee"). More than that though, fika is a state of mind: social relaxation. It means to take time to enjoy the company of friends, family or coworkers, often over a cup of coffee or a sweet treat.
Fika is usually enjoyed by Swedish people in the early or mid-afternoon, offering the perfect pick-me-up just when you need it. Think of it as your Swedish coffee break.
Swedish Fika embraces the idea of slowing down and taking time to reconnect with friends and family, a concept that is often too easily lost in our society.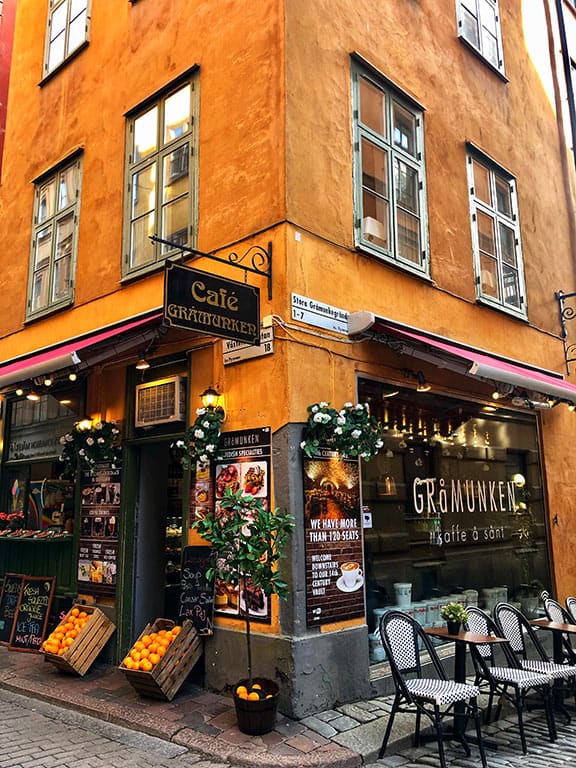 Fika in Stockholm
I became very fond of fika during my time in Stockholm. As an avid coffee drinker and fan of all things sweet, everything about fika appealed to me.
Stockholm has many cafés and restaurants perfect for fika where you can enjoy both the company and the atmosphere. But where should you go to enjoy your first (or fifth) fika in Stockholm during your visit?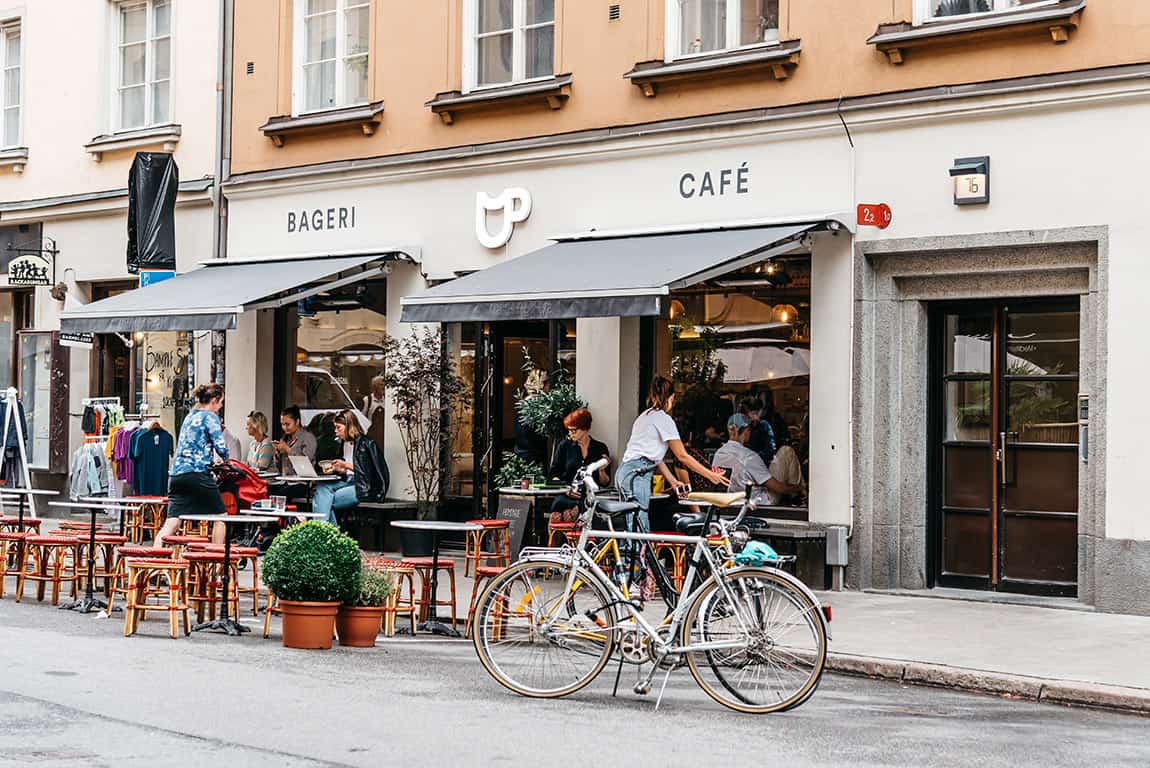 For the Perfect Fika Photo-Op
Café Kaffekoppen or Chokladkoppen
Café Kaffekoppen or Chokladkoppen often serve as the backdrop for the most quintessential Stockholm photographs. Housed in the main town square on Gamla Stan directly across from the Nobel Museum, they are perfect for an afternoon fika and a photo-opp.
Sit al fresco while you sip your coffee and enjoy the view. Just be sure to snap a photo of the backdrop during your visit.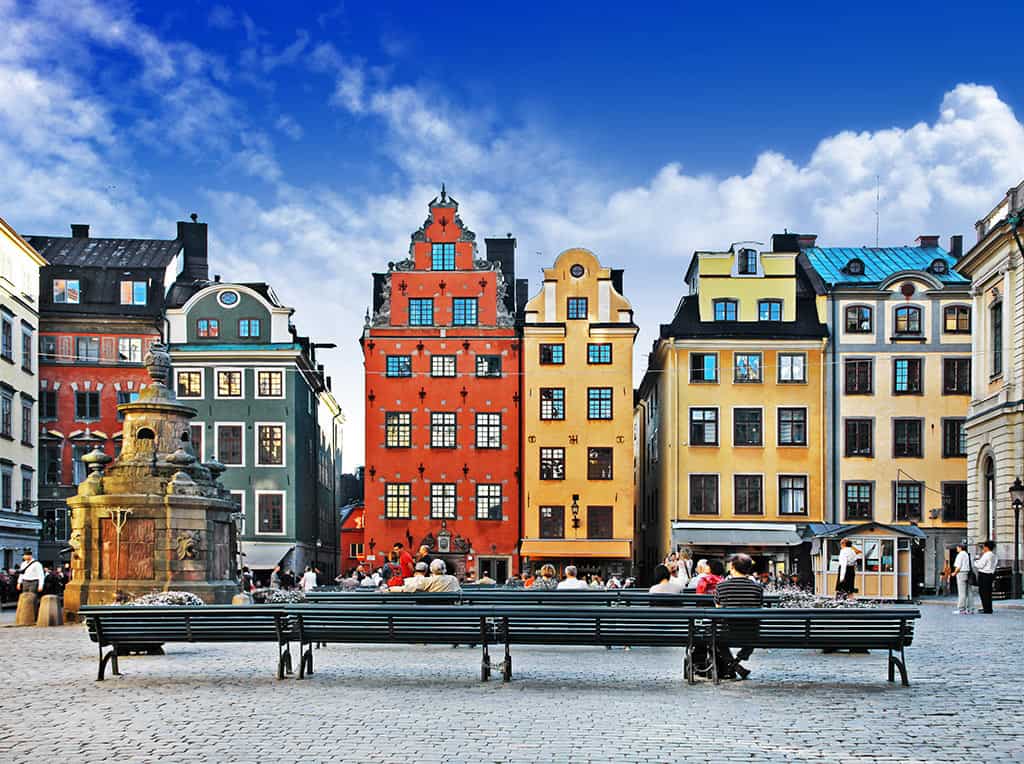 Under Kastanjen
Translating to "under the chestnut", Under Kastanjen is another famous Stockholm photo spot and fika stop.
Under Kastanjen is cozy, with a vast menu offering sandwiches, bakery items and handmade chocolate options.
Whether you pop in to grab a cup of coffee or stay for a wine tasting, Under Kastanjen has the perfect ambience for a fika with friends.
For a Royal Fika View
Lydmar Hotel
Have a seat at the Lydmar Hotel's outdoor patio for your afternoon fika in Stockholm. Enjoy watching boats coming in and out of the harbor as well as the front-facing view of the Royal Palace.
NOTE: The Lydmar often has acoustic live music on the patio.
Strömterrassen
Enjoy Strömterrassen, a casual restaurant with stunning royal views. This restaurant and café sits between the Norrbro and Strömbron bridges overlooking the Swedish Royal Palace.
Enjoy your fika on the outside patio with live music and diverse menu options. Afterwards, swing by the opera house and Kungsträdgården park just down the block.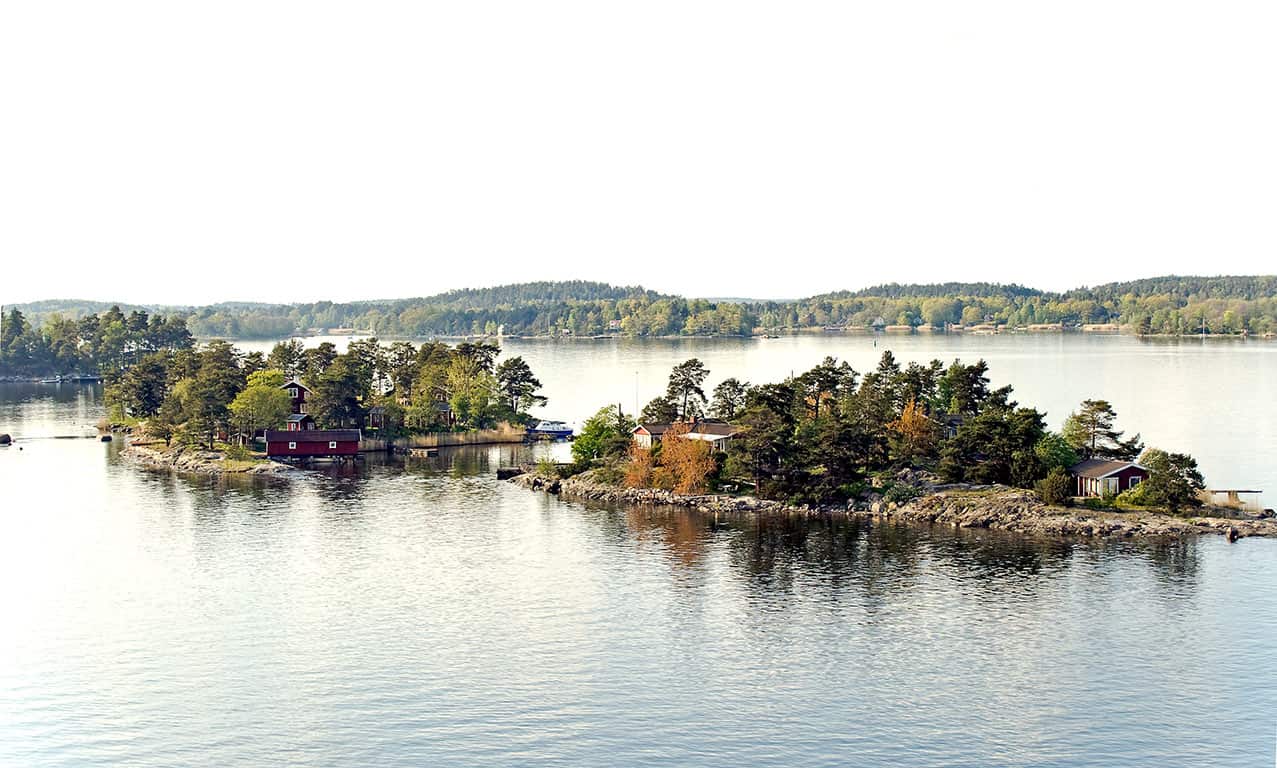 For a Fika on the Open Sea
Stockholm Boat Tour
Stockholm is made up of many tiny islands. The vast waterways provide beautiful scenery both on and off land. Take a Stockholm Boat Tour and enjoy a fika on the water.
You'll learn even more about the Stockholm archipelago while sipping a coffee or a cocktail.
Many boat tour companies travel to several islands throughout Stockholm, leaving at various times to accommodate your schedule.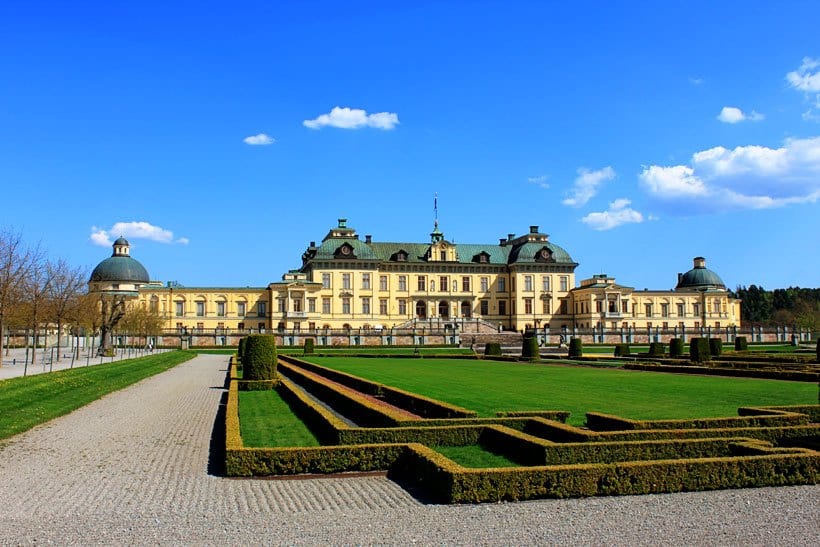 Drottningholm Boat Excursion
If you're looking to explore outside of the city center, consider a Drottningholm Boat Excursion to Drottningholm Palace. Enjoy a fully-catered lunch and relaxing fika in the dining room of the boat while you cruise roughly one hour outside of the city to the royal family vacation palace.
We highly recommend you lose yourself in the enchanted palace grounds before you cruise back to the energetic city.
For a Cafeteria-Style Fika
Ostermalm Saluhall
A famously trendy food hall, Ostermalm Saluhall has something for everyone. Dating back to the 19th century (1888 in fact), Ostermalm Saluhall is named among the top ten best indoor markets in the world.
Walk the corridors sampling the vendors or have a sit at one of the many restaurants. This fika stop is sure to provide an authentic Swedish experience.
Enjoying a Swedish fika is a unique way to immerse yourself in local culture and take time to stop and smell the coffee beans. It's all too easy to get swept up in our daily routine, but the Swedish concept of fika reminds us to embrace our time with friends, be present, and live in the moment.
Fika is a wonderful practice whether you're on holiday in Sweden or back home. Grab your tea or coffee (use the word kaffi in Sweden when ordering coffee and cake) and sit for a bit. Just be sure to order a side of cinnamon buns or a princess cake to give yourself an afternoon sugar boost.
Fan of the fika? Comment below and share your favorite local fika stops.
PIN IT! And Start Planning!