Ireland is an incredibly deceptive country.
It's small… roughly the size of the state of Indiana, which leads people to believe that they can zip from one place to another quickly and "see it all" in a week to 10 day long trip on their Ireland vacation.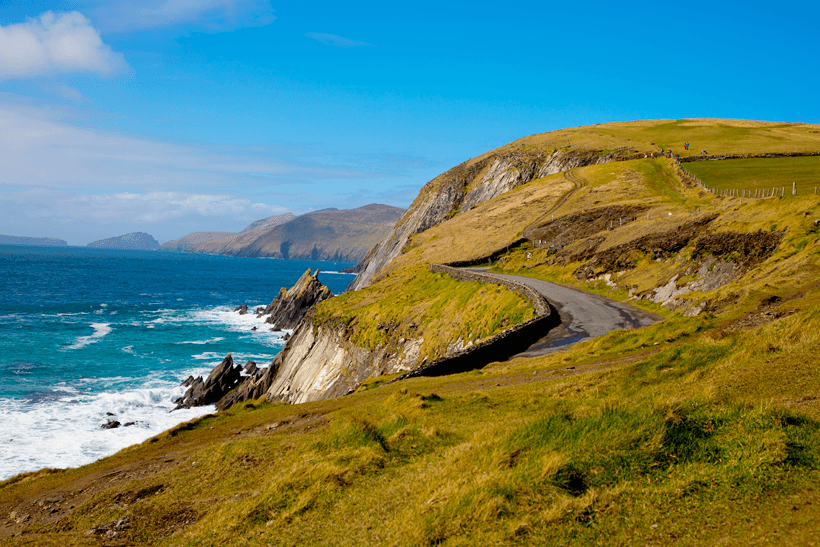 Despite its small size, Ireland is filled with an incredible wealth of magical castles, breathtaking views, ancient history and charming pubs.
Add to that the narrow rural roads, the friendly locals and the many (many) discoveries to make at each and every place you visit and that "see it all" vacation to Ireland itinerary becomes overwhelming and rushed; far too much to do in a single visit.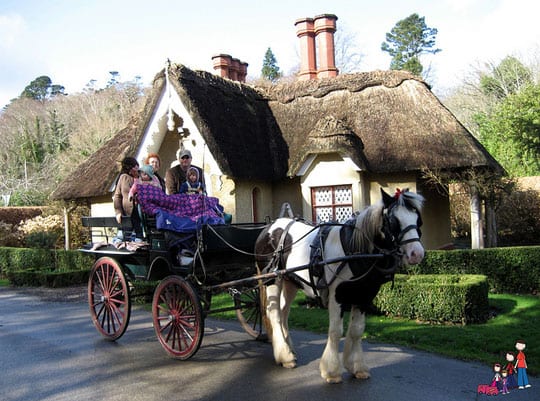 When I coach families planning their first visit to Ireland or I plan one of my Ireland tours I find that a few thoughts remain constant…
Everyone wants to view the stunning Cliffs of Moher, drive the Ring of Kerry and see a castle (or 2 or 3) on their Ireland trip.
But, beyond that, the ideas are vague… traditional music is often mentioned, as is the thought of learning Irish dance, but how to see and do these things? Often first time visitors aren't sure where to begin.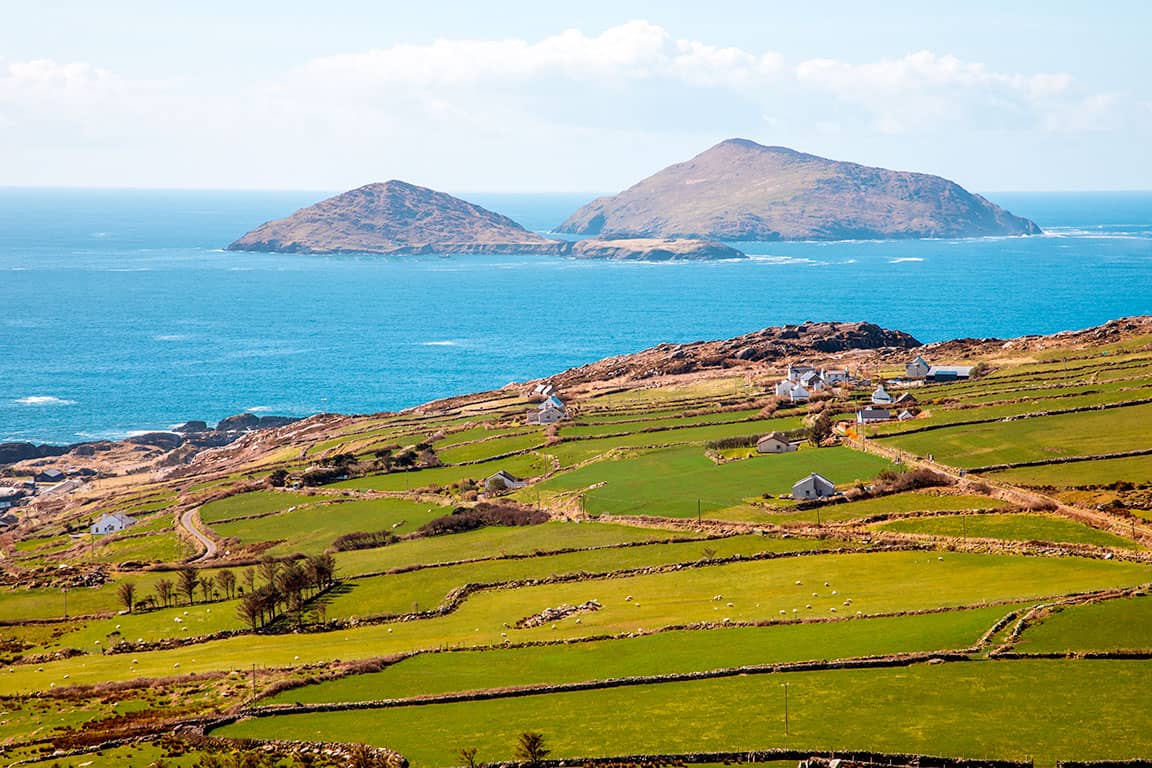 First Visit to Ireland Itinerary
For a first-time visit to the Emerald Isle, I most often recommend Ireland's "sunny Southwest", the counties of Kerry, Limerick and Clare.
In these three counties your family can experience some of Ireland's most magical locations, breathtaking sights, incredible history and beautiful culture.
For this itinerary (based on a one week vacation) I recommend arriving at Shannon Airport, if at all possible; it will save you a few hours of driving time.
Airfare is generally the same as getting to Dublin, although it can be a bit more depending on your departure city.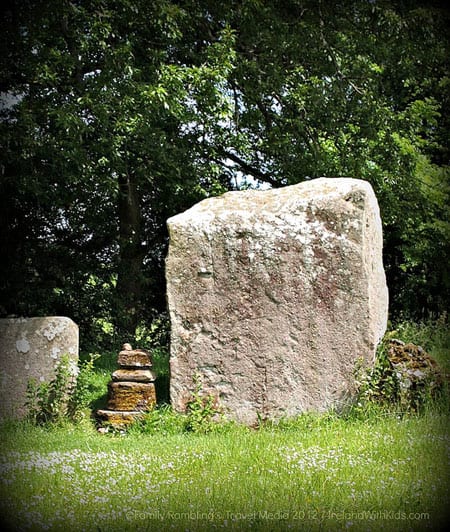 Day 1 & 2: Killarney, Ireland
Get your rental car in Shannon and begin your self-drive journey to Killarney as you explore Ireland. The most popular tourist town in the Southwest, you'll find plenty of shopping and dining centered in some of the most beautiful landscapes in the country.
I recommend splitting your day in 2 halves, with a more grown-up activity and a more kid-friendly activity, with room to fill in with spontaneous explorations.
With so many things to do in this area, you may find it difficult to choose your activities.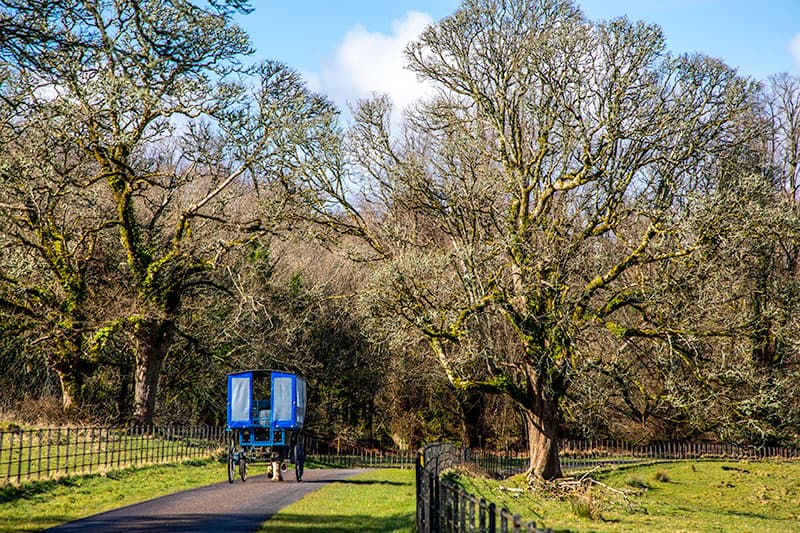 Killarney Hotels
Things to do in Killarney
Find more things to do in Killarney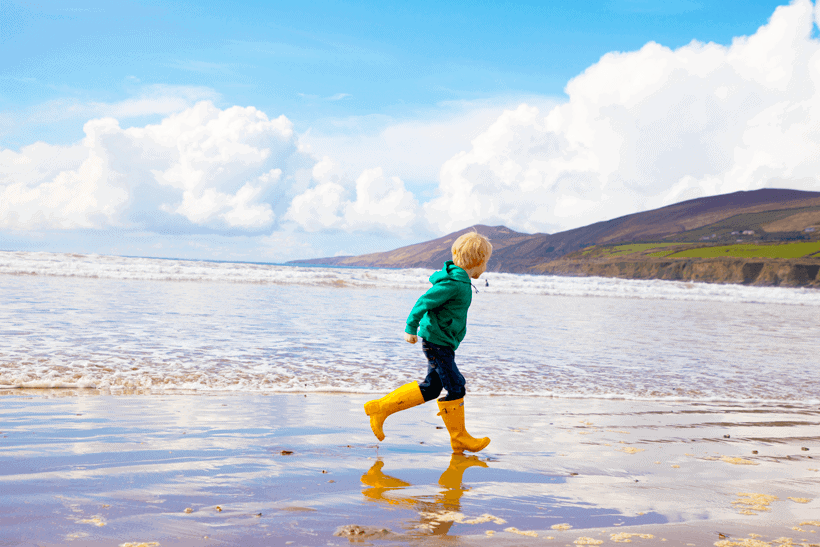 Dingle Peninsula
Skip the land tour of the Ring of Kerry and instead take a day trip to the Dingle Peninsula. 
The scenery is just as beautiful and you'll find incredible history to explore like the Gallarus Oratory, a stone age fort and beehive huts on your day tour.
Dingle also has an incredible aquarium and its most famous resident is a dolphin named Fungi.
NOTE: as of late 2020, Fungi the dolphin had not been seen in the bay for quite some time. Local residents assume this beloved dolphin is now resting in peace.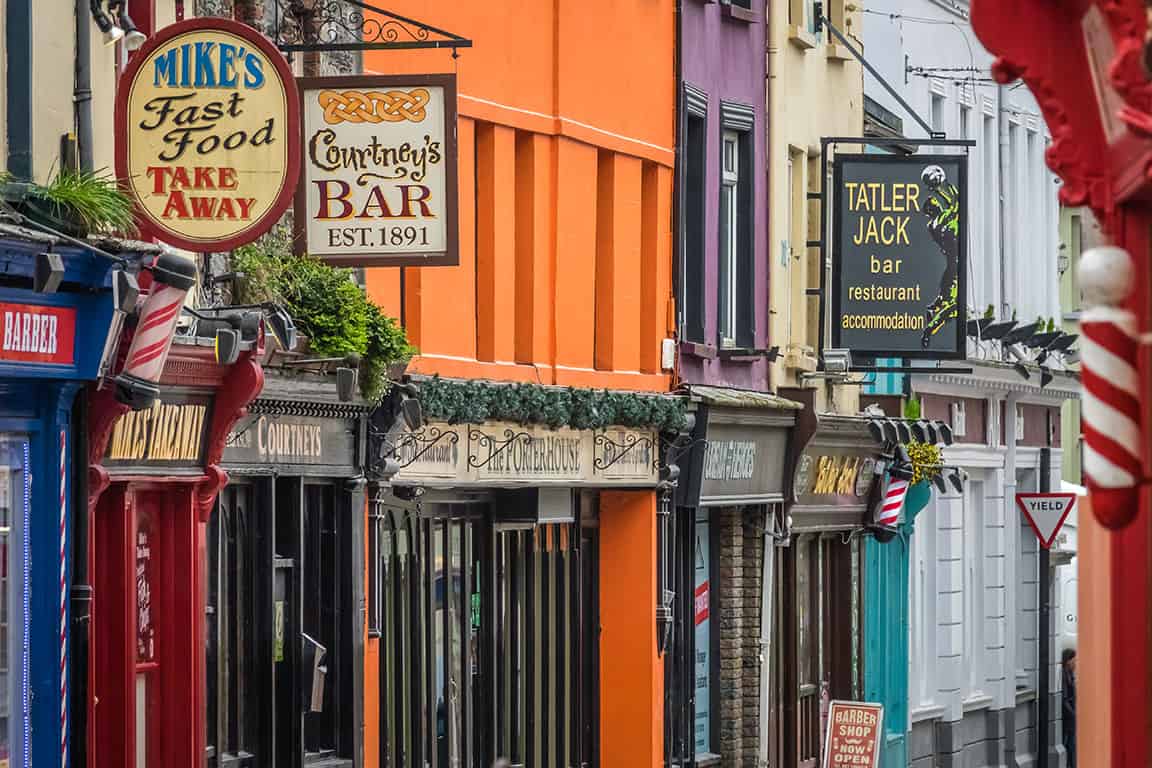 Day 3 & 4: County Limerick and County Cork
Leave Killarney (I know- there is still so much to do!) and head to Ballyhoura Country. This region of Ireland covers much of County Limerick and the northern portion of County Cork.
Limerick Hotels and B&Bs
I highly recommend staying at The Old Bank B&B in Bruff, though you'll find other options in the area as well.
More places to stay in Limerick, Ireland
https://stay22.com/embed/6081a21cca2ace00176ed647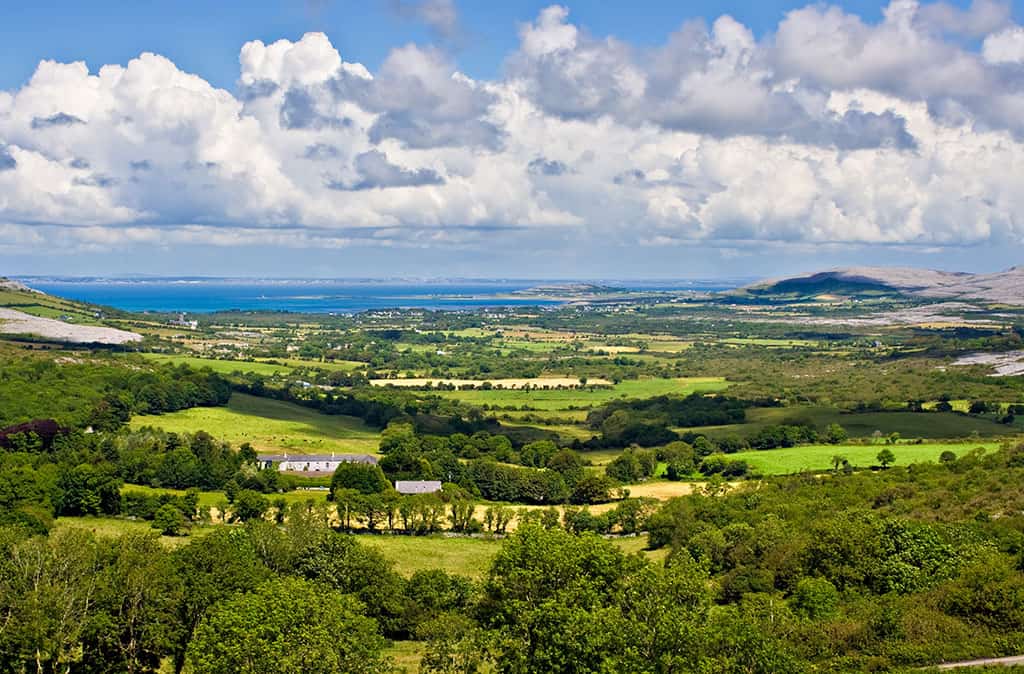 Things to do in Limerick and Cork
The Donkey Sanctuary
As you drive toward Bruff, plan to stop at The Donkey Sanctuary near Mallow.
Hundreds of abused and neglected donkeys from across Ireland have found a beautiful home here. Take time to walk the farm trails or cuddle the donkeys at the entrance.
Pop into the gift shop before you go… You can adopt a donkey!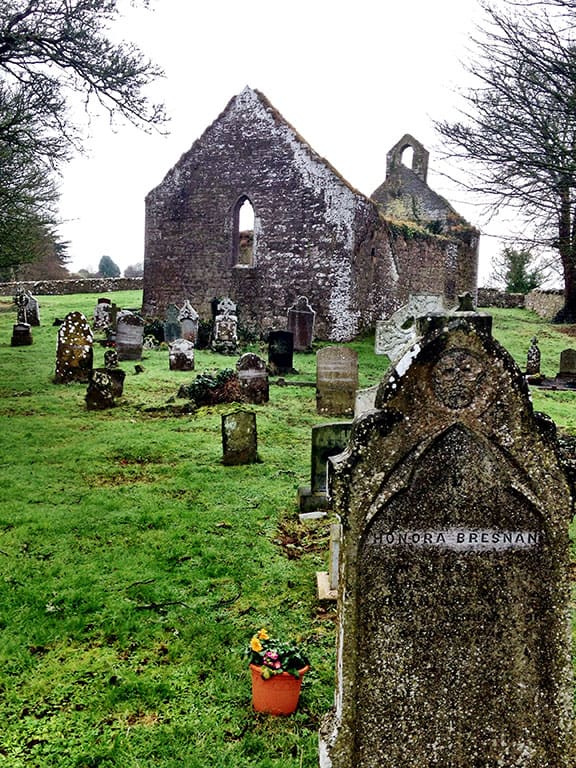 Lough Gur
Plan on at least half a day exploring the magic of Lough Gur. Stone and Bronze Age artifacts have been found throughout the area.
You can also explore the largest stone circle in Ireland, the entrance to faerie land, the Giant's Grave and stand where ruling clans once hung their enemies.
Kilmallock
The town of Kilmallock is filled with history- as well as being the hub of walking and cycling in the area.
You'll find the Loop Walks to be family friendly and the Ballyhoura Mouintains incredibly scenic.
Rampling Houses
Scattered throughout the region are 'Rambling Houses'; evening entertainments of live music, storytelling and dancing.
A few quick phone calls can set you up for an evening of craic (pronounced "crack"; the Irish for fun and entertainment) you won't soon forget.
Glen of Aherlow
Enjoy the astounding beauty of the Glen of Aherlow from horseback. Plan a trail ride with Hillcrest Riding Centre.
Explore more towns and Villages
And don't overlook the towns and villages. Bruff, Adare, Emly and Kilmallock all have extensive histories, as do many of the other towns in the area.
Days 5 & 6: Doolin and the Cliffs of Moher
It's time to leave Bruff and head north to Doolin to hit up the one item on your dream vacation to Ireland– the Cliffs of Moher.
On your way you'll stop at one of the best restored castles for families- Bunratty. In fact, you probably saw it as you left the Shannon Airport.
Doolin Hotels and Vacation Rentals
Bunratty Castle
Bunratty Castle is terrific for families, and preferred over Blarney Castle (although you won't get to kiss the Blarney Stone at this castle).
You can explore the castle all the way to the top battlements. The surrounding Folk Park is filled with traditional Irish cottages, a cute village with stores and a nice pub for lunch and plenty of animals in the farm.
Kids adore the Irish Wolfhounds. And you must visit the piggery… just for the name alone. If the kids are young enough to enjoy a play area, they will love the one at Bunratty.
Be sure to let them run off their energy before you get back in the car to drive up the Atlantic coast to the Cliffs of Moher.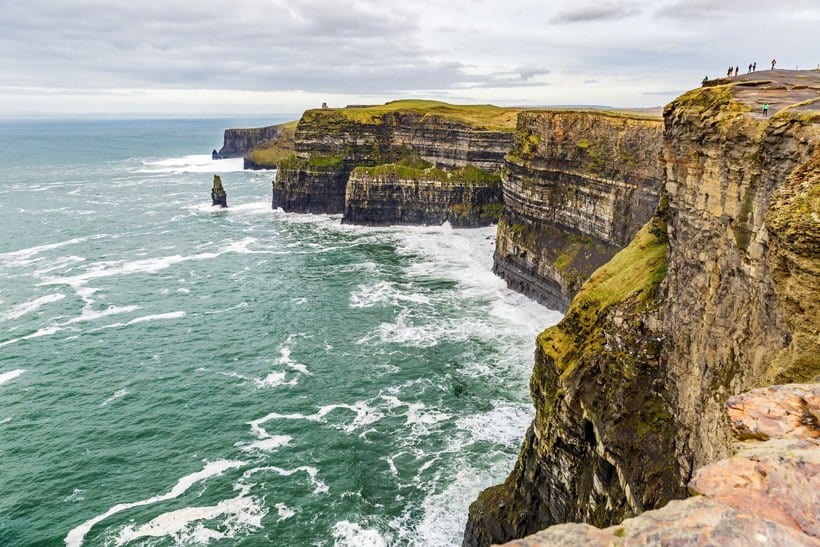 Cliffs of Moher
No matter how many photos you've seen, you will be unprepared for the dramatic beauty of the Cliffs of Moher in Western Ireland.
Take time in the visitor's centre and learn the history of the cliffs before climbing the steep paths for the view. It is breathtaking.
Just don't get anywhere close to the edge. Too many tourists enjoying a bit of sightseeing have fallen off the cliffs when the ground gave out closer to the edge.
Things to do in Doolin, Ireland
From the Cliffs of Moher it is just a short drive to Doolin, a lovely village known for traditional music.
By now you have probably learned that pubs are kid friendly, so make sure the kids have a bit of a rest so you can stay for a session (an informal gathering of musicians).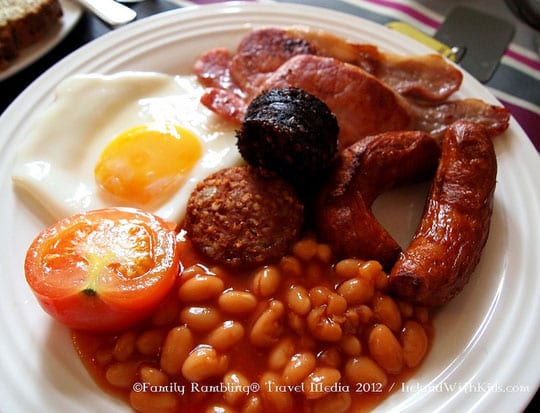 Day 7: Shannon , Ireland
It's your final day of your Ireland getaway. If you are flying out of Dublin, it's time to head that way. Pop into Trinity College and Dublin Castle if you have time.
If you're final day is in the Shannon Region, take a look through the list of things you wanted to do but didn't have time for. Or maybe the things you wanted to do, but the weather didn't agree.
When all else fails, head to Galway. This college town is one of our favorite day trips.
Relax, enjoy your last day in Ireland and begin planning your return trip to see as many Irish castles as possible!
Jody Halsted is a family travel authority with a mad passion for Ireland. A frequent visitor to the country, she loves nothing more than exploring the country with her husband and two daughters.
Jody has a FREE Ireland itinerary at her site Ireland With Kids. GRAB IT NOW. Jody also plans Ireland itineraries and provides Ireland travel coaching. Get inspired by the Ireland Family Vacations Pinterest boards or follow Jody on Twitter @IrelandFamTrvl.
Ireland (Dublin) Destination Guide
This page contains affiliate links, meaning if you book or buy something through one of these links, I may earn a small commission (at no extra cost to you!)
Dublin Hotels
Looking for more? Search for the best Dublin hotel on Expedia.com.
Dublin Vacation Rentals
Need a car? Grab the best rates on rental cars HERE (and yes, we use this site for every trip).
Pin it and Start Planning Your Ireland Trip
Stock images via Shutterstock, DepositPhoto and Twenty20.