One of the biggest questions new parents have is what are the best child friendly holidays in Europe to take with their babies and toddlers. This is also true for parents with older kids who are thinking of going abroad for the first time with their crew.

Best Child Friendly Holidays in Europe
No matter the age of your children, there are a few things to keep in mind when you're testing the waters and traveling with kids to a foreign country. Language, food, flights and the local reception to tourists are the top four things I look at when researching a destination.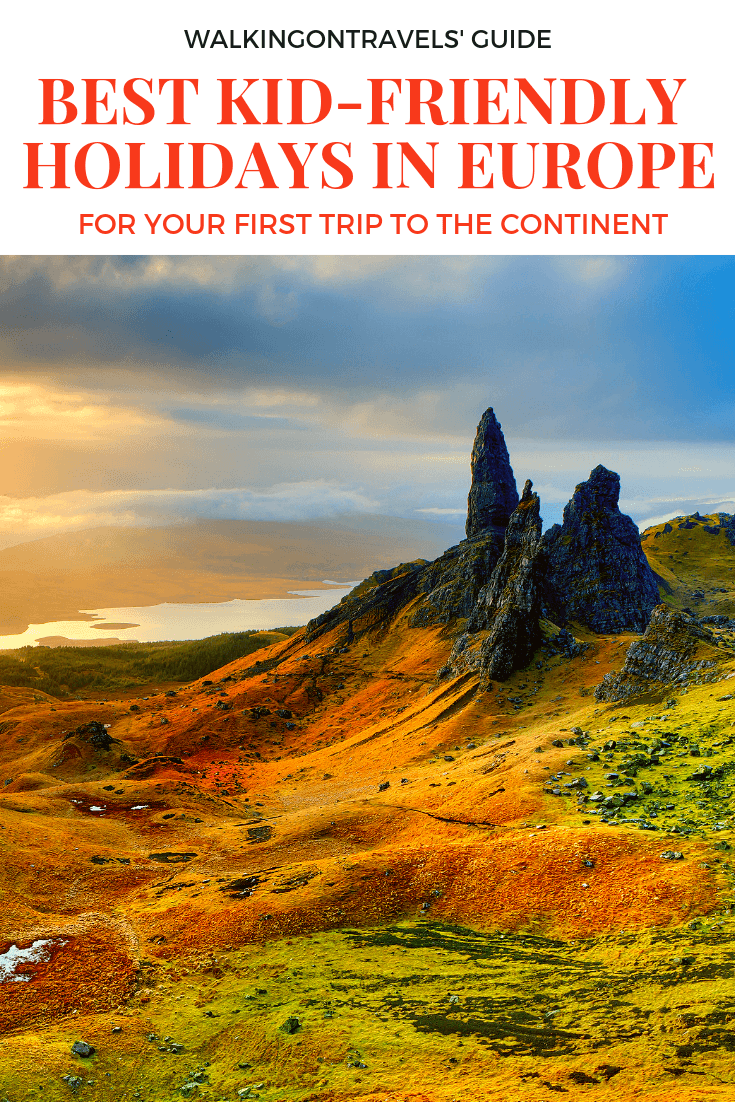 Yes, we need to have things to do once we get there. Chances are, if I'm going on holiday in Europe though, I'm not going to visit a country or European city with kids that is devoid of museums, culture, archeological digs, castles, sweeping landscapes or something else that catches my eye. It's kind of a given that you go to a spot with things to do in Europe with kids.
Assuming there are plenty of things to do, here are my top five destinations for first time families looking for the best child-friendly vacations in Europe with kids.
Italy

Italians are mad about kids. It is a communal culture. One that has seen a decline in the baby-making over the past decade. Grandmas are particularly keen to welcome families with babies into the country. Just be ready to let them tell you what to do with your kid.
The Nonas (grandmothers) of Italy will not hesitate to tell you when your baby is too hot, too cold, needs to eat more, or should be getting more or less fresh air. It does not matter if you understand a word of what they are saying. The meaning is clear, as all grandmothers across the globe have a similar face, and Italians use a lot of hand gestures and mime.
Embrace it. Don't shy away from this "it takes a village" mentality when traveling with kids. This way of life means that when your baby is crying at a restaurant or on the train, no one will care. In fact, grandma might come out to hold the baby so you can finish your meal. Yes, that same grandma who just made your meal at the restaurant.
Older children are expected to run around in the piazza (square) in front of the restaurant while their parents linger over dinner. Food is kid-friendly, with plenty of pasta, pizza, steak, chicken and endless flavors of gelato (ice cream). Really, what's not to love about a welcoming country with amazing food? Nothing!
Which is why I always tell parents to head to Italy first with their babies and toddlers in tow. Yes, there is a language barrier, but if you learn a few basic phrases, and stick to more of the well-worn paths of Italy, you will be fine.
Oh, and there are great archeological sites, museums, playgrounds, hikes and beaches in this country that is about the size of Indiana. You could go every year for the rest of your life and still not see all of Italy with kids.
Spain

Much like Italy, Spain with kids is easy, despite the language barrier. That same village mentality holds true in Spain. Grandmothers regularly take care of grandchildren, while parents go off to work to support the family.
While the food might not be as familiar, there are still plenty of fresh fruits, vegetables, soups, sandwiches and meats your children will embrace. Plus, hot chocolate and churros. It may not have many vitamins, but really, who cares. It's chocolate and churros people!
Cities offer up a multitude of museums, public parks and playgrounds, while the countryside has endless open spaces for kids to run. The small towns of Andalusia are loads of fun to explore, while Barcelona and the beaches of Costa Brava provide that laid-back vacation you've been dreaming about all year.
Ireland

Ireland is on everyone's travel bucket list and for good reason. It's a gorgeous country, with endless green vistas, four seasons that can hit all in one day, and an emerging food scene no family should miss. Oh, and they speak English here, so that's one less thing you have to worry about when stepping off the plane.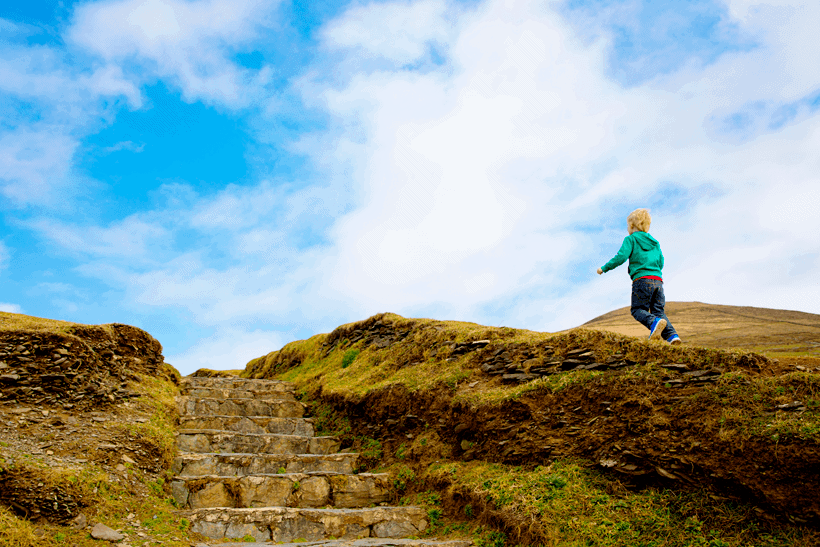 Music flows out of every pub, along with lamb stew, brown bread (yes, it's delicious and your kids will eat it), and enough road trip itineraries to cover nap times for every baby and toddler schedule. Even better, B&Bs and Inns throughout the country are set up for families. Larger rooms, baby amenities and great breakfasts with kid-friendly options are all available. You don't even have to do that much digging.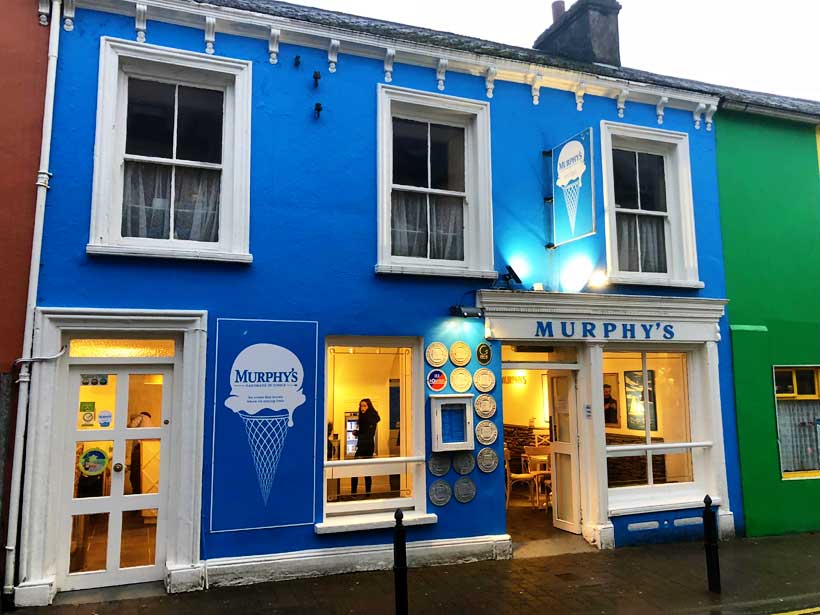 Ireland, being an island, means that the inhabitants do try to leave whenever they can. They are also used to Americans popping over to discover their ancestral roots. So, pack up the kids, Gingers are welcome, but all nationalities are encouraged to pull up a chair at the local pub (yes, even kids are allowed through the door.) Listen to a traditional music session, watch one of the top Irish Step dancers in the world at the Dingle Pub (his family owns it), and learn why the Irish people, despite the rain, smile so much.
Scotland

Scones, Scotch and the Highlands are my main three reasons to visit, but you might not want to let the kids have the Scotch quite yet. Although grandmothers may say a little on the gums of a teething baby can help quite a bit. Who knows. Ask a granny when you get there.
Edinburgh and Glasgow are the two big cities you can set up in and easily day trip to other parts of the country. There are plenty of rentals available, which will give you more room for the family, space for napping babies and night time wakings without bothering other hotel guests.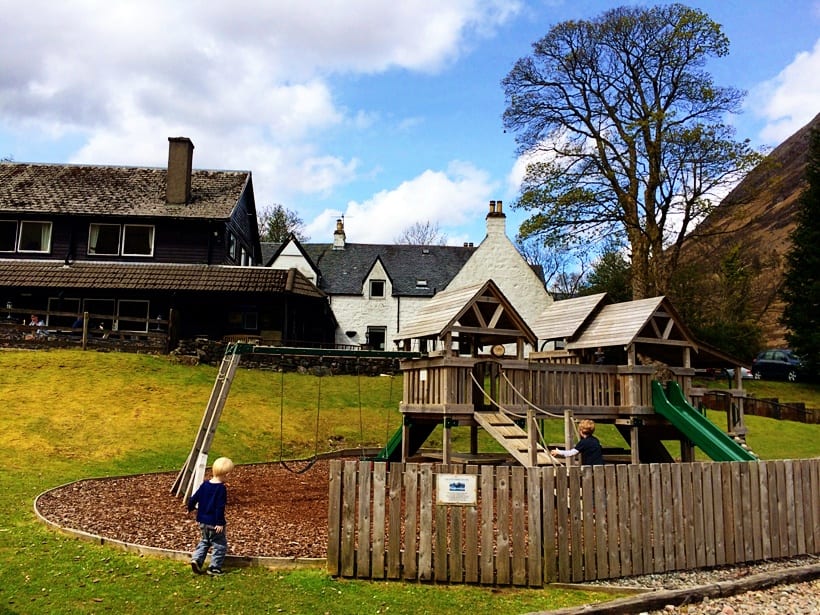 We love to spend a few days in a couple of locations to really get to know the country. And the scones. Did I mention how good the scones are? Plan a road trip with the kids, basing yourself in a few locations. There are rentals and B&Bs that are perfect for families around the country.
Spring is a great time to visit Scotland, as it is lambing season, and kids will love to see the baby animals running around. Many farms will have opportunities to hold the baby lambs, but do ask before you pick up random animals. Farm stays are available if you do a little digging, and can be a great introduction to life in Scotland.
London

Free museums, an international food scene, multiple airports, a modern-day royal family and a super easy transportation system make this one of our favorite cities to visit with babies, toddlers and kids of all ages. Decent hotel and rental apartment options make it easy to find the right accommodations for your family too.
Oh, and they speak English. Language can be a hug barrier for many parents, especially when they go to Europe for the first time. Not having to deal with another language can help you make that leap. While there is an accent, multiple in fact, it is one of the easier to understand compared to Scotland and Ireland.
London is a great place to visit for the first time with kids, but it is also the perfect jumping off spot for other destinations across Europe. We love to stay in London for a few days to recover from our jet lag, visit a few museums, say hello to friends and then move onto a new country or city.
There are multiple flights per day to London from major U.S. cities, making it a cheaper spot to fly into as well. Once you're in Europe, you can find cheap hopper flights to get you to other spots on the continent. Just think about it—the options are limitless.