Parenthood comes with a lot of questions, especially when you travel. At the top of the list– is what do I pack when traveling with kids? How do I gate check a car seat or stroller on a plane when traveling with baby?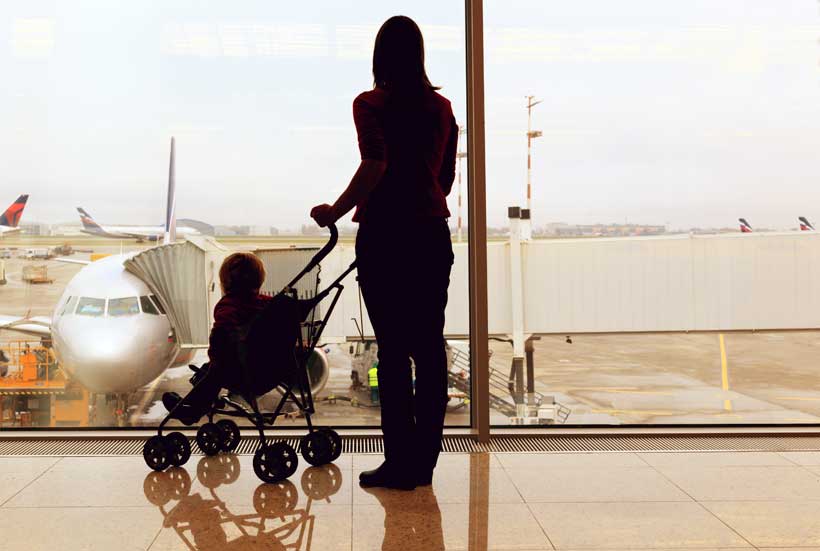 Now, you have to bring the car seat and stroller on your trip, but what do you do with it? Many parents choose to gate check a car seat and gate check a stroller, so they know they will have it as soon as they land.
Why You should Gate Check Baby Items
Having the opportunity to put down that baby you just carried through the flight is a leap of joy for your tired arms.
It's not that hard to figure out how to check your baby items. However, if you have never done it before, you may not know what to do.

Step-By-Step Guide to Gate Checking
Here's a quick guide to make you look like a pro, whether it is your first time flying with a baby, or you are just bringing baby travel gear with you for the first time.
Get a tag for your stroller and car seat
Gate checked strollers and car seats need to get tagged to their final destination. Whether you are flying your infant car seat as checked baggage or bringing your car seat onboard, you need to let the ticket agent or flight attendants where your car seat will travel.
Gate checking a stroller or car seat is not as complicated (at most airports in the U.S.) as checking your car seat and stroller, as it is generally just a tag the gate agent hand writes your seat number and flight information onto.
How to Attach a Gate Tag
All you have to do is loop the tag onto your car seat and stroller. Done.
Can You Gate Check a Booster Seat?
Keep in mind that booster seats generally have to be checked at the ticket counter. Put your booster in a travel bag to protect it from dirt and damage, and make it easier for the baggage handlers to get it on the plane.
We always use this one.

Drop off your stroller and car seat
Your items are now tagged and you are called to board. You will drop your car seat and/or stroller at the bottom of the jet way.
NOTE: if you are bringing your car seat on board, just leave your stroller at the bottom of the jetway.
Tips for leaving Baby Gear on the jet way
There is a little door leading to the outside. That is where the loading crew will come through to grab your baby gear and other passengers' roller board suitcases that couldn't fit in the overhead.
Do not lean your stroller or car seat against this door. You don't want it falling down the steps onto the runway. Simply lay your car seat and stroller to the side and they will be picked up.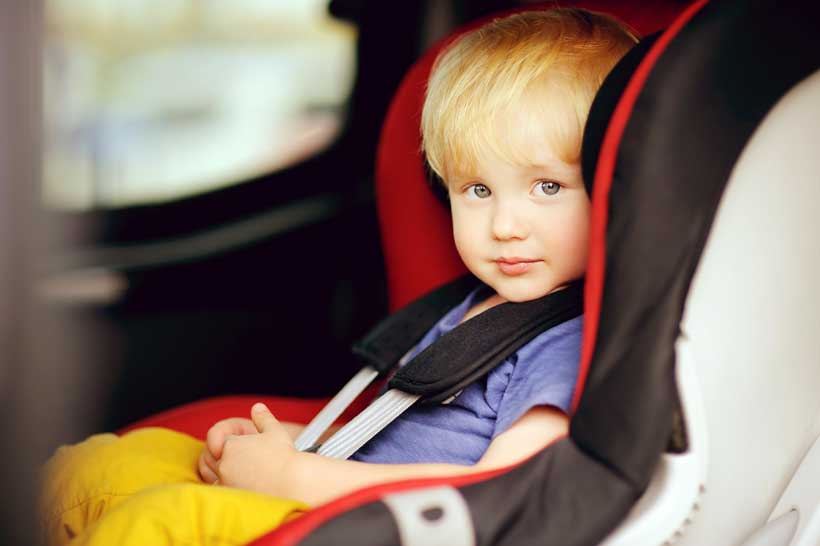 How to Pick up your stroller and car seat
Just as you dropped off your stroller and/or car seat at the jet way, so will you find it there when you disembark your flight.
Wait to the side if you do not see your gate checked car seat and stroller. It may take a few minutes for them to get all of the strollers and car seats up the steps. Bad weather can add to that delay as well.
Step Aside while You Wait for Your Gear
Once you have your baby gear, if you want to load your child into the stroller, please do your fellow passengers a favor first. Either step aside so you aren't blocking the path or wait until you are off the jet way to load your baby into the stroller.

International Travel variables
International flights are when things can get screwy as you check a stroller or car seat.
I once checked my stroller at the gate in Paris, after flying in from Madrid, and I was told that my stroller would be stowed and waiting with our checked bags in baggage claim at our final destination.
Follow Crew Instructions
Some gate agents will take all of the strollers and pile them up by the door. A crew member will take the pile down ahead of time. Other agents will ask you to drop it off at the jet way.
How to Ask Gate Agents for Help in Any Language
When in doubt, ask the gate agent what you should do. Sometimes, you may need to use a little body language to make your case.
If you don't speak the native language, here is what you do. Simply look at the gate agent, point at your stroller, point at the plane and give the gate agent a shrug.
More often than not this simple mime will get your point across and they will know what to do.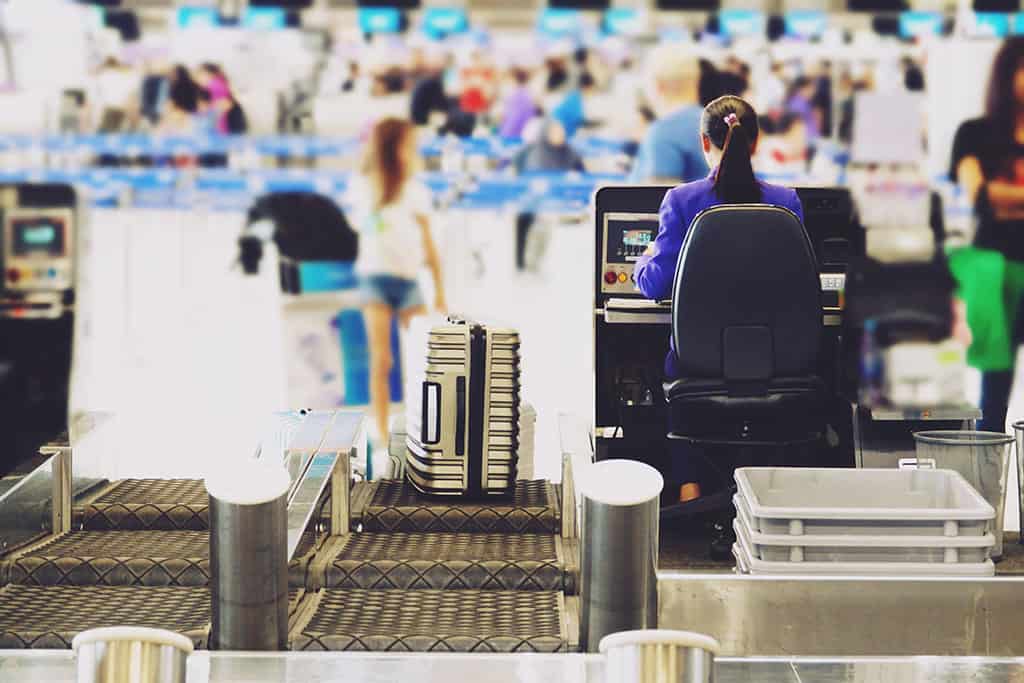 Sometimes You Have to Check Into Cargo
Do not get frustrated or angry if you are asked to check your items in the cargo hold. Every country has different rules for different reasons.
As long as you and your child get on the flight, that is all that matters.
Pin it and start flying with kids!
Folded carseat, window airport, infant, toddler, jetway, and gate agents via ShutterStock.com