Welcome to Baby Jet Lag!
Have you ever worried that a trip will throw off your baby's sleep schedule? Are you exhausted because your baby just won't sleep?
Here is what you need to know–
Your child's sleep will go back to normal. He (or she) will adjust thanks to their circadian rhythm. It's the beauty of being a baby.
You will be able to sleep again. I know you are tired. I promise you and your child will get back on your normal schedule soon.
It's worth it. Jet lag means you are going to places across the globe that you have only seen in books and movies. Baby jet lag allows you to climb the Great Wall of China, eat pastries in Paris, swim with the fishes in Hawaii or anything else you want to do. You will build lasting memories as a family that you couldn't make in any other way.
Parents Stress Over Jet Lag More Than They Should
You are here for a reason. I want to help you get over that mental hurdle of jet lag and start traveling with your baby in the way you always dreamed you could.
If you are ready to:
You are in the right place. We have the tips you need to fly through jet lag with your kids, and have an amazing trip.
But first, let's put your mind at ease.  
Be Patient
It is human nature to want instant results. Like many things in parenthood, you have to have patience. Your beautiful baby, who just had a blast on your trip, will wake up at home refreshed and back on schedule, but it will take time. I promise your baby will get back on schedule. He or she will sleep as well as they did pre-trip, even before your tan fades.
You need to remember that…
Your baby will sleep through the night again.
He will get back to a regular nap schedule.
He will eat normal meals at normal times again.
You do not need to move to the place you just visited to solve your jet lag issues.
Patience isn't the only thing you need to have. You also need to pace yourself.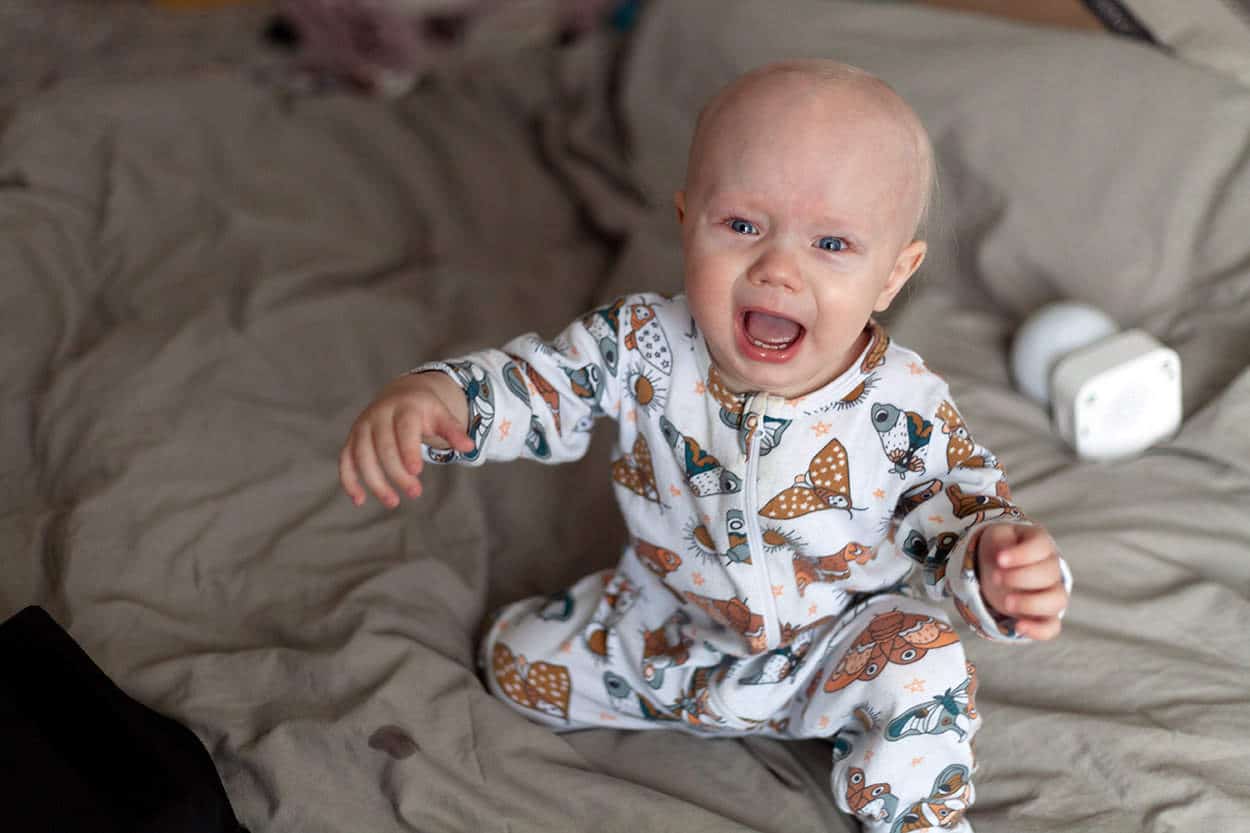 Pace yourself
Whether you are coming or going, it will take a few days for you and your child to settle in and get over your jet lag. Don't plan huge events the day you arrive at your destination or when you get home. Grab a cappuccino at a cute cafe down the street. Call it a movie day when you are home so everyone can veg out and recover, which leads into…
Delay going back to work
This may be the hardest thing for parents to do. Vacation days are so limited in many industries that you don't want to waste a single day at home. Your body is going through a big adjustment along with your children. Your body, mind, and kid will thank you for taking the extra time you all need.
Bonus Tip
Pregnant women need to be more mindful than most when it comes to jet lag. You don't have to stop traveling just because you are pregnant with your first or fifth baby, but you will want to grab our pregnant jet lag tips before you go.
I have learned something new about baby jet lag after every trip with my boys. Jet lag is has brought us to so many amazing places.  So let's get to it.
Read our latest jet lag tips
This post contains affiliate links. If you make a purchase after clicking one of those links I will receive a small commission.