With over 40 accessible beaches situated on this small 21 mile long stretch of land, visitors to Vieques, Puerto Rico are sure to find plenty of unique spots that are just what they're looking for when it comes to a tropical beach vacation.
This truly unique island paradise offers visitors crystal clear waters, white sand beaches, and the once in a lifetime opportunity to experience the unspoilt splendor of this tiny island in the sun.
Best Family Friendly Beach
For families visiting Vieques, Caracas Beach is the ultimate kid-friendly location with calm waters and convenient amenities like grills, shade pavilions, and bathrooms. Nestled in a protected alcove, the water at this beach is typically shallow and calm, making it a safe option for little children to swim and splash in the water.
When the weather is calm, the water at this beach is as smooth as glass and visitors can easily spot small fish in the crystal clear turquoise waters.
Pros: Located in the Vieques National Wildlife Refuge, this beach is easily accessible, making it one of the only beaches within the refuge where taxis will pick up and drop off guests.
Cons: As one of the most well-known and beautiful beaches on Vieques, Caracas is often quite crowded and visitors should plan on arriving early to take advantage of the available amenities at this beach.
Best Beach for Vieques Snorkeling
For beachgoers looking to get up close and personal with marine life, Punta Arenas is undoubtedly the best beach spot for snorkeling.
Getting to this Vieques snorkeling beach requires reliable transportation, but once visitors arrive, the reef is easy to spot as it is located directly in front of the main gazebo and parking area and marked with a permanent buoy about 50 feet from the shore.
Although there are some shallow areas along this beach, the area near the reef can get quite deep and only experienced swimmers should attempt snorkeling here without the assistance of a floatation device.
Additionally, snorkelers should never go swimming alone and should always check weather advisories to monitor for rip currents before hitting the water.

Pros: Locally known as one of the best spots to see sea turtles on Vieques, visitors to this beach are pretty much guaranteed to spot these adorable marine animals while snorkeling at Punta Arenas.
Cons: Located on the far west tip of the island, this beach requires visitors to have reliable transportation to access the beach. Alternatively, guests can book a guided snorkeling tour with one of the many companies in Vieques that frequent this beach.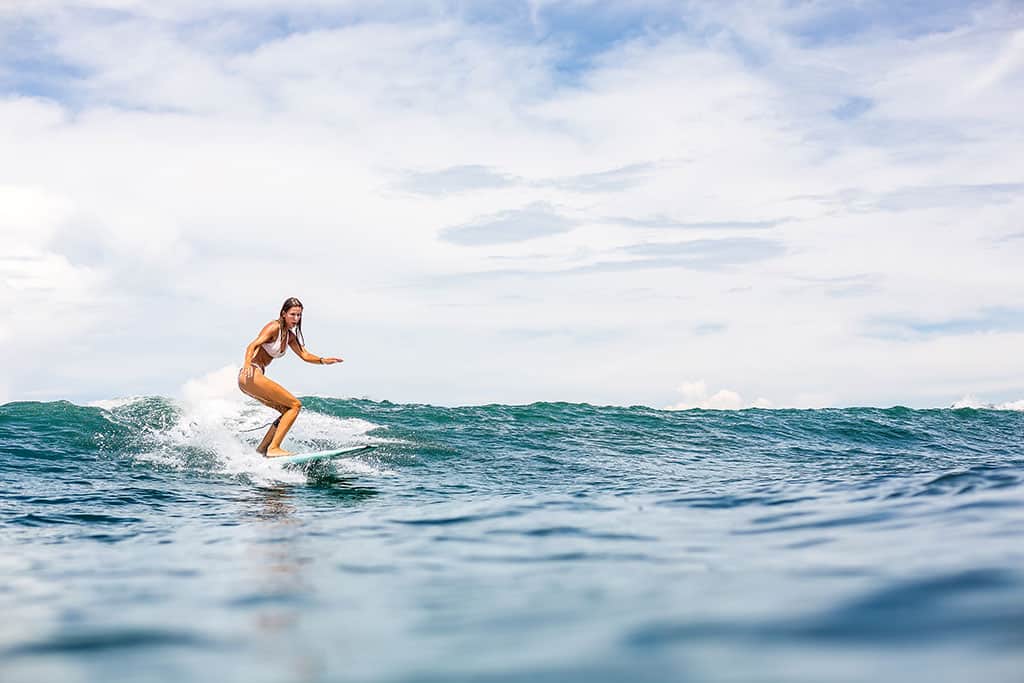 Best Beach for Riding the Waves
Although the water on most Vieques beaches is generally flat and calm, guests looking for a bit more action can head over to Navio Beach to enjoy the crashing waves that are typically found at this beach. Although there's not a huge surfing scene in Vieques, boogie boarders and bodysurfers can enjoy riding the waves at this lightly trafficked beach, if they can find it!

Pros: As one of the few spots on Vieques where visitors can find waves, Navio Beach is guaranteed to offer guests a fun and exciting day of fun in the sun.
Cons: Getting to this beach requires a reliable vehicle as the roads to this beach involve driving over sand dunes and through difficult terrain to get to
Best Beach for Finding Sea Glass
Although Vieques is home to the aptly named Sea Glass Beach, this north shore beach actually has very little sea glass as it's been picked over in recent years.
For visitors looking to find a variety of bright and colorful sea glass options, Bastimento Beach has become a popular hot spot for collecting these small island trinkets. This expansive oceanfront offers visitors unbeatable views of the main island of Puerto Rico as well as the small neighboring island of Culebra.
Although this beach is not the best for swimming, guests can enjoy walking along the shores, sunbathing, and taking photos in the painted oversized beach chair.
Pros: As one of the less trafficked beaches in Vieques, guests looking to spend a relaxing afternoon can enjoy the sights and sounds of Bastimento Beach without the hassle of large crowds.
Cons: Guests looking to go swimming at this beach may be disappointed to find that swimming at Bastimento is quite limited due to shallow waters and rocky ledges that pose a threat to swimmers in this area.
Best Beach for Sunbathing
As one of the most beautiful and popular beaches in Vieques, Sun Bay offers visitors an expansive oceanfront with white sands, shady palm trees, and calm turquoise waters that are perfect for cooling off on a hot day.
Visitors should ensure they bring cash when visiting this beach as entry costs $4 on weekends and although one side of the gate is generally closed on weekdays, visitors can still enter through the opposite side.
Located just inside the gate, visitors can find public restrooms and Arena Mar Cafe which is a popular spot for fresh cocktails, brunch, and more.
Pros: The palm trees lining the oceanfront at this beach provide plenty of shady spots for guests to find reprieve from the blazing Caribbean sun without having to pack a car full of beach gear.
Cons: As one of the most popular beaches on the island, Sun Bay often has quite a large crowd of people, although the expansive oceanfront offers plenty of space for accommodating large groups.
Depending on the day, visitors may have to pay $4 to gain entrance to this beach, although it's a small price to pay to experience the serene beauty of this tropical paradise.
Best Beach for Hiding Out
One of the most magical parts about visiting the island of Vieques is being able to enjoy private, secluded beach areas that are hard to find in most other tropical destinations.
For guests looking for a beach to call their own, La Chiva offers plenty of options when it comes to finding a private beach experience. This expansive beach located within the Vieques National Wildlife Refuge has individually numbered spots that feature shade pavilions and plenty of natural foliage separating the spots.
Visiting this beach will require a reliable vehicle and there are minimal amenities, so guests should ensure they pack plenty of water and snacks for the whole day.
Pros: The privacy at La Chiva is unparalleled when it comes to most beachgoing experiences and guests can enjoy spending the day in whatever way they see fit to enjoy some fun in the sun.
Cons: Access to this beach requires a reliable vehicle and most taxis will not take guests this far into the wildlife refuge. Additionally, the rustic setting at this beach does not offer many amenities, so it may not be a great option for families with kids.
Best Beach for Watching the Sun Set
Surrounded by towering palm trees and crystal clear turquoise water, experiencing a Caribbean island sunset is like no other sunset in the world.
Although guests visiting Vieques are guaranteed to catch a glimpse of some of the most breathtaking sunsets around, Gallito Beach offers one of the best vantage points to enjoy an evening sunset. Located on a small peninsula overlooking the main island, guests can sit on a bluff overlooking the ocean as the sun goes down behind the hill.
Pros: Located just off one of the main roads, Gallito is a highly accessible beach where visitors can find plenty of parking to stop for a sunset picnic or photos.
Cons: Visitors stopping by this beach to enjoy the sunset should ensure they bring plenty of bug spray as the mosquitos at this beach can be quite a nuisance at dusk and may quickly spoil a romantic sunset soiree.
Best Unique Beach Experience
As one of the most popular tourist attractions in Vieques, Black Sand Beach offers visitors a unique, once in a lifetime opportunity to check out the jet black sand that gives this beach its name.
Known for its powerful healing properties, the sand at this beach is actually magnetic and is formed as a result of shifting tectonic plates.
This beach is not ideal for guests in wheelchairs or with other physical limitations as there is a short 10-15 minute hike through the sand to get to here. Swimming at this beach is not advised as the strong rip currents, abundance of sea urchins, and rocky shores pose a threat to swimmers.
Pros: Black Sand Beach is the only beach on Vieques with black sand, offering visitors a truly unique experience and plenty of fantastic photo opportunities.
Cons: Although this beach is a must see for people visiting Vieques, guests expecting to be able to swim at this beach may be disappointed to find that this beach does not offer good swimming opportunities.