Renting a car is a travel essential for many families. If you want to get off the straight and narrow path, a rental car is the way to go. When you want to stick to a budget, using your debit card, not your credit card, can help you do just that.
This is a paid post written by me on behalf of Dollar Rental Car.
All opinions are 100% my own.

RENTING A CAR WITH A DEBIT CARD
The problem with renting a car with a debit card is that there are a lot of hoops you have to jump through in order to do it. Rental car companies can require you to provide the following information just to rent a car:
Credit checks
Proof of insurance
Proof of return travel (return ticket)
Larger incident hold amounts
Cash deposit
Copy of utility bill
Copy of last paystub
Bank account statement
While most of these extra steps are to assess the risk of renting a car to you, they are also a barrier for families to rent a car. Which begs the question—why bother using a debit card to rent a car?

WHY USE A DEBIT CARD WHEN BOOKING A RENTAL CAR?
It may come as a surprise, but not everyone has a credit card. Some are too young to get a credit card. Others have bad credit, a limited credit history, or simply do not want to rack up debt on a credit card.
Debit cards allow people to still book travel, but also stick to the money they know they have in their bank account. Instead of borrowing from creditors that you will pay back, you simply use the money you already have to spend.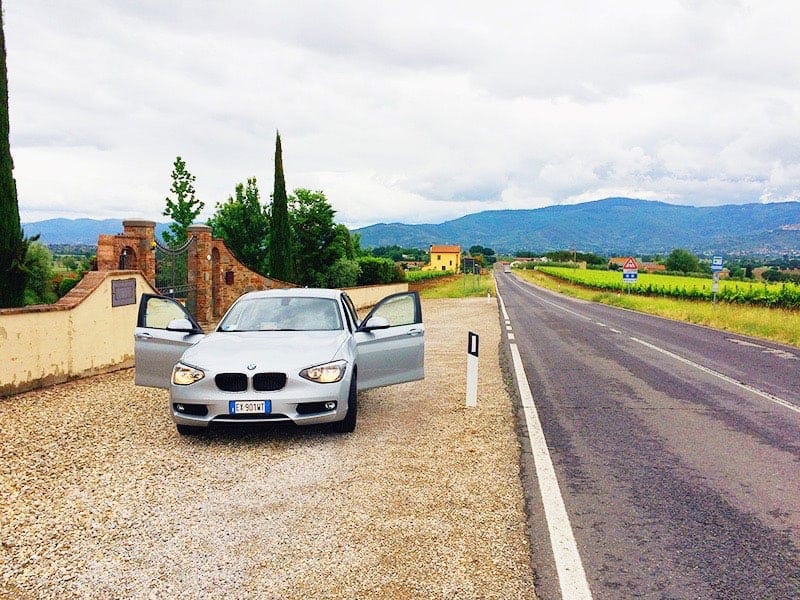 In many ways, debit cards can help you stay on budget, spend less and travel more. The fact that booking a rental car with a debit card is a hassle, has been a pain point for many families for years. Customers, especially younger renters and families, have begrudgingly accepted the limitations placed on them while using a debit card.
However, one company is making changes to help families renting cars with a debit card this year.

DOLLAR CAR RENTAL DEBIT CAR POLICY
Dollar Car Rental has rolled out a new debit card policy that makes it easier for families to get away. They listened to what customers needed, and answered that call. The new policy allows rental cars to be reserved with a debit card and:
Eliminates credit checks
Reduces proof of return and ID requirements
Lowers the renter age restriction for debit card rentals from 25 to 20 (previously, 20 year olds could rent only with credit card).
Reduces the incidental hold amount from $350 to up to $200 to match credit card rentals
Rentals booked more than 24 hours in advance will only require a debit card and driver's license. Rentals booked for less than 24 hours will require two forms of ID and proof of return
*only applies to non-prepaid debit cards backed by Visa, Mastercard and Discover. The new policy is valid at all of its company-owned locations across the U.S., and for more information on this new policy, visit www.dollar.com/ramsey.
For more information on this new policy, visit www.dollar.com
This change in debit card policy demonstrates Dollar's commitment to their customers. Not only do they want parents to get an affordable car, but they want to help families get the most value and time out of their family vacation.

LESS STRESS AT THE RENTAL CAR COUNTER
Think about it—without having to produce multiple pieces of paper, you can walk in, get your car and be on your way. The kids won't be hanging off of you, whining that they want to leave. You can start your 3-day Walt Disney World trip sooner and hike the Narrows of Zion National Park with kids that much faster.
When you don't have to produce your entire financial history, and you can pay for a rental car with a debit card, your vacation will once again be on your terms.

BUT BEFORE YOU RENT A CAR WITH A DEBIT CARD
When you are setting up your travel budget, you need to remember to have enough funds in your account. Make sure you have enough money in your bank account to cover the rental and any hold that needs to be placed on your account.
It is no one's business WHY you rent a car with a debit card, but it is important to make sure you can pay for that car. Overdraft fees will ruin your travel budget faster than you can say "TSA Precheck."
This post is in partnership with Dollar Rental Car. As always, my opinions are my own. When they aren't you will be the first to know.