From the Coachella Valley to the dunes of the Sahara, there are a multitude of ways to style your desert escape.
While we love desert fashion, we don't want to suffer for it. Here's a few of our favorite desert staples that will keep you both looking and feeling cool. Whether you go full-on Burning Man bohemian or perhaps a little more reserved, we have something stylish for everyone's wardrobe.
Bonus: you don't even have to live in the desert to rock these looks.
Desert Dreaming in Neutrals
When it comes to styling a desert getaway, we prefer to keep things neutral. Think blacks, taupes, rusts, and even a little terra cotta.
That being said, we're always down for a splash of color (perhaps turquoise or even a bright red like you see in fall fashion trends, except these women fashions can be worn year round ).
And don't be afraid to mix styles and patterns. That can be half the fun of styling your desert boho chic wardrobe.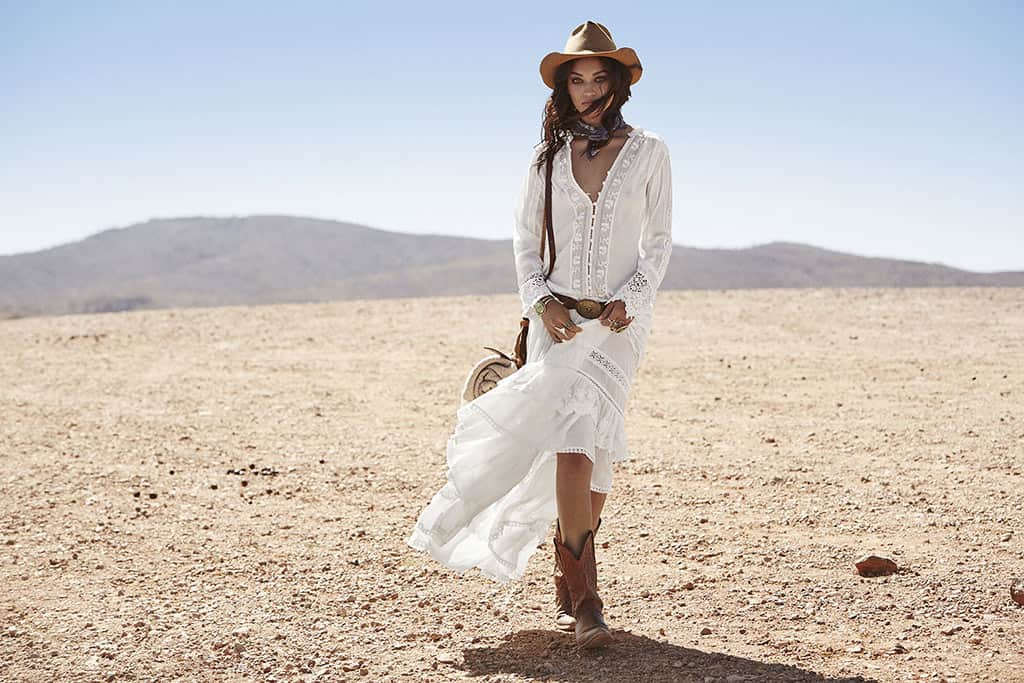 Vintage Inspired Band Tees
We just love a versatile band tee. Not only are they super comfortable but we particularly enjoy that they can be dressed up or dressed down.
You can pair your tee with destroyed denim, shorts, or our personal favorite- a flowy maxi skirt.
Perhaps you don't have a favorite band that you want to rep. That's okay! It doesn't even have to be a legit band tee, just look like one. A few of our favorites come from the boho brand Spell & the Gypsy.
Find these band tees and more on Anthropologie.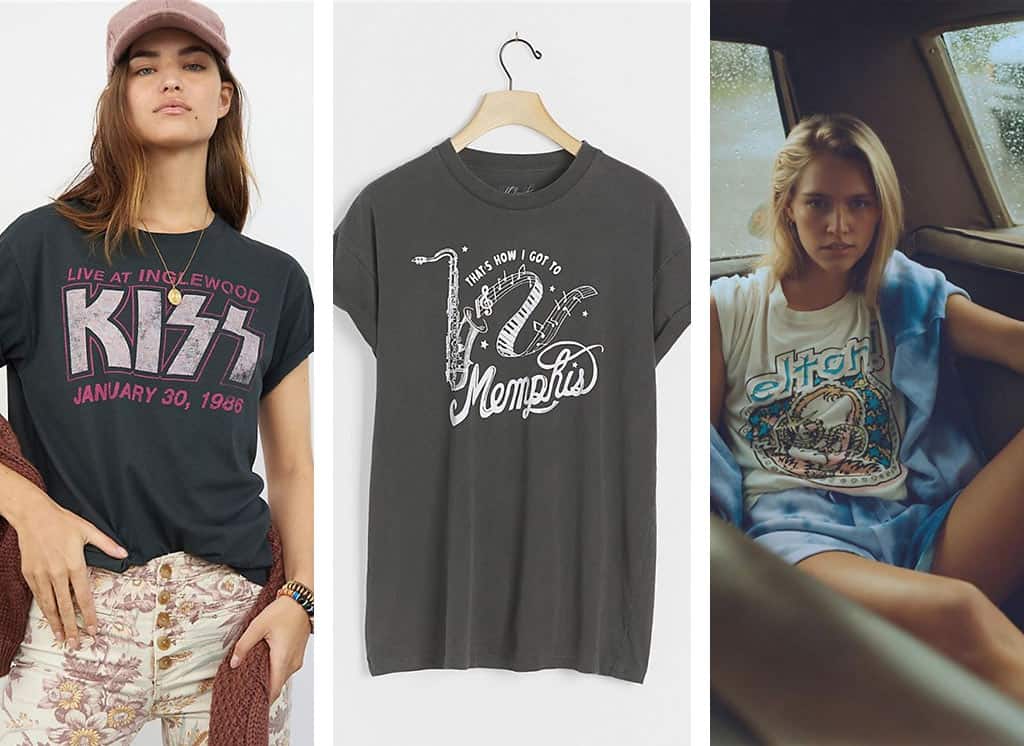 Flowy Maxi Skirts
The desert may be hot but you can stay breezy in a lightweight maxi skirt or dress. We love pairing either with booties and a western-styled belt.
You can go neutral with your top or even throw on that trusty band tee we mentioned. Our motto when it comes to packing dresses: if it flows, it goes.
Plus, the added swish factor makes for perfect photos! Take a peek at a few of our favorite desert styled maxi skirts.
Snag your desert style boho maxi skirts here: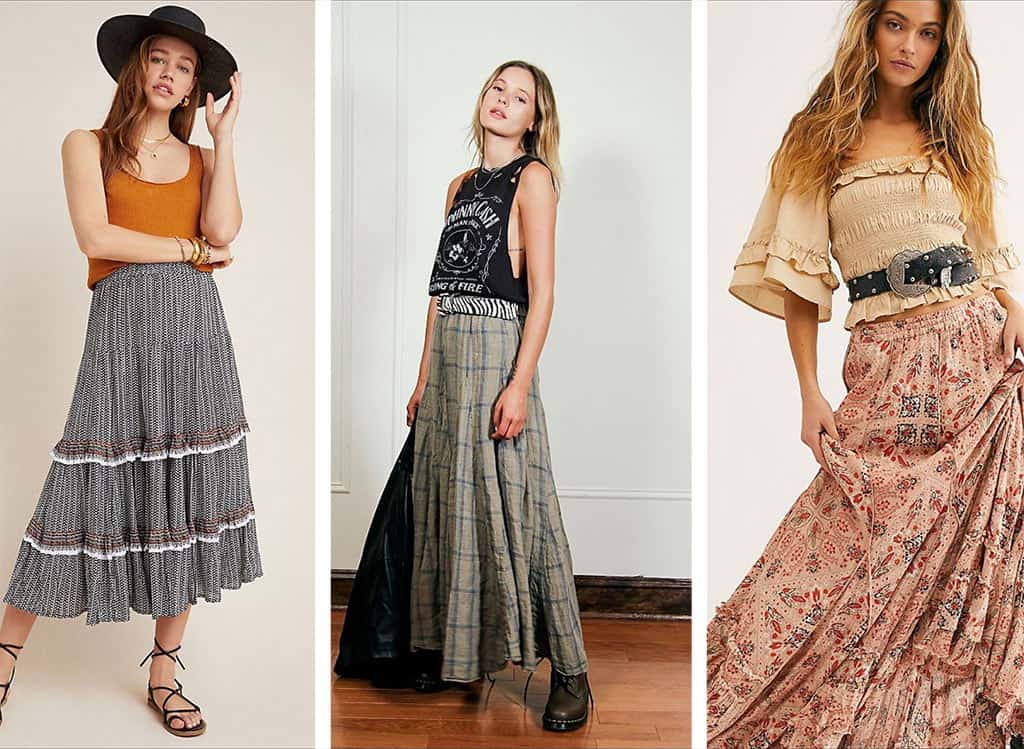 Don't Forget the Boots
Keep the desert sand out of your toes with a cute pair of booties. You can also go for the added protection of combat boots.
Our tried and true favorites are Doc Martens, but when it comes to comfort and style, Freebird can't be beat!
Some of our other favorites on Zappos.com:
Complete the Look: Accessories
Let's talk accessories to round out your outfit ideas. Complete your desert vibe with a patterned bandana, western-inspired belt (anything leather will do), and bold, natural jewelry.
Top off your look with a hat that will not only look stylish, but shield you from the hot desert sun.
We suggest hitting your local thrift and vintage shops for a bolo tie, turquoise jewelry, and eclectic belt buckles. Just remember to have fun when it comes to accessorizing!
Discover your desert style
There's no right or wrong way to style your desert packing list. What works for you favorite influencer might not be suited to your personal style of body type.
Fashion boho is great, but if you aren't comfortable in a maxi skirt, you may want to grab a pair of jeans instead.
This is where you can use your creativity to mix and match elements of your wardrobe to create your desert esthetic. Be sure to tag us in your adventures so we can see how you styled your desert escape and grab a few more fashion tips!
And remember, desert fashion also doubles as autumn fashion, so those pieces won't just be used when you head to Palm Springs, Joshua Tree or the Sahara of Morocco. You can show off your desert style even at home.
Love it? Pin it for later!