Wandering down historic Main Street in Franklin, Tennessee, I finally saw what all of the fuss was about. While I've been to Nashville, it was a bit overwhelming. So many neighborhoods, venues and places to eat.
My eyes and mind couldn't just "rest," while in Franklin, about 20 miles south of Nashville, is a bit quieter and more digestible, but in no way lacking in southern charm, hospitality, amazing local shops, delectable food, and of course, some wonderful whiskey to taste throughout your stay.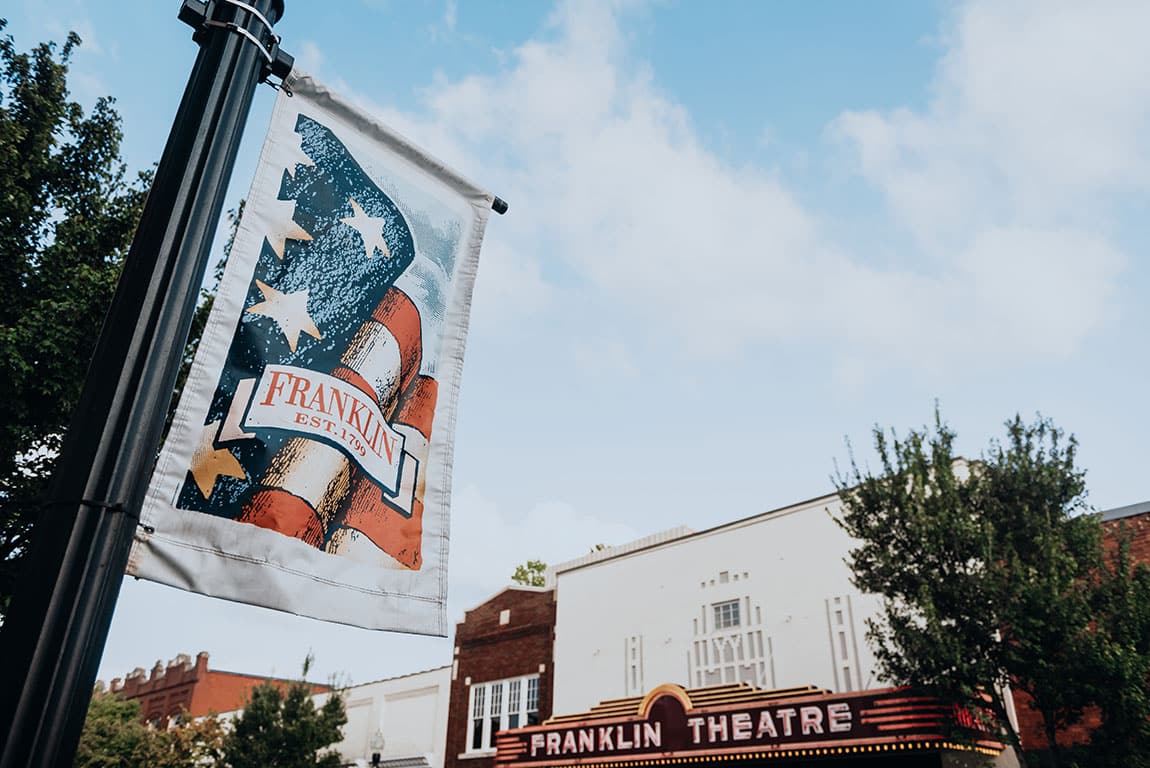 Why visit Franklin?
The city of Franklin is filled with historic buildings downtown, and home to dozens of international business headquarters out in the business corridor.
While the population of Franklin Tennessee may only be a little more than 80,000, compared to almost 700,000 in Nashville, the "small town charm" of Franklin is why we prefer to set up camp here when visiting, even if we plan on exploring Nashville.
That slower pace, walkable downtown is just my speed when I'm trying to get a break from my own hectic city life, even when the whole family isn't traveling with me.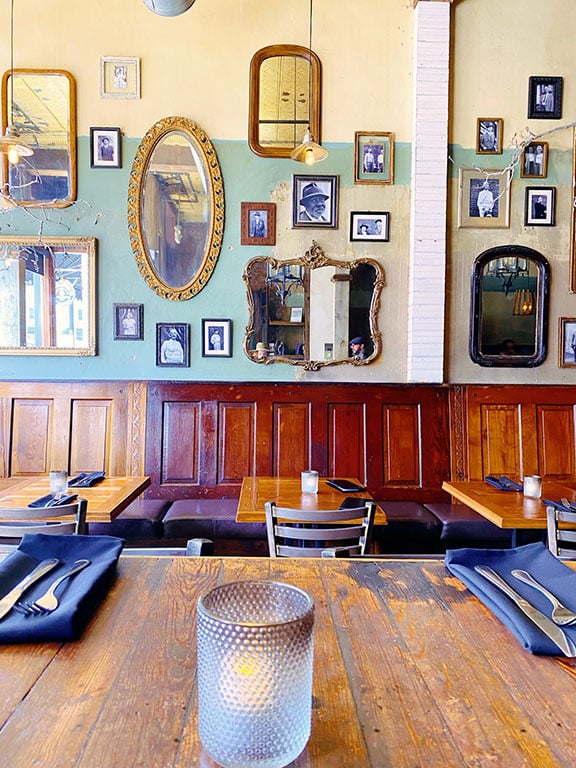 Where is Franklin TN?
Franklin is a historic city located in Williamson County, found in middle Tennessee in the United States. It's about 30 minutes from Franklin TN to Nashville TN, depending on traffic, and a quick jaunt from the Nashville airport if you want to bypass the home of country music and hot chicken completely.
For those coming from Alabama, it's about a two-hour drive from Franklin to Huntsville, making it the perfect weekend getaway or a great add-on destination for anyone headed to the Space Camp.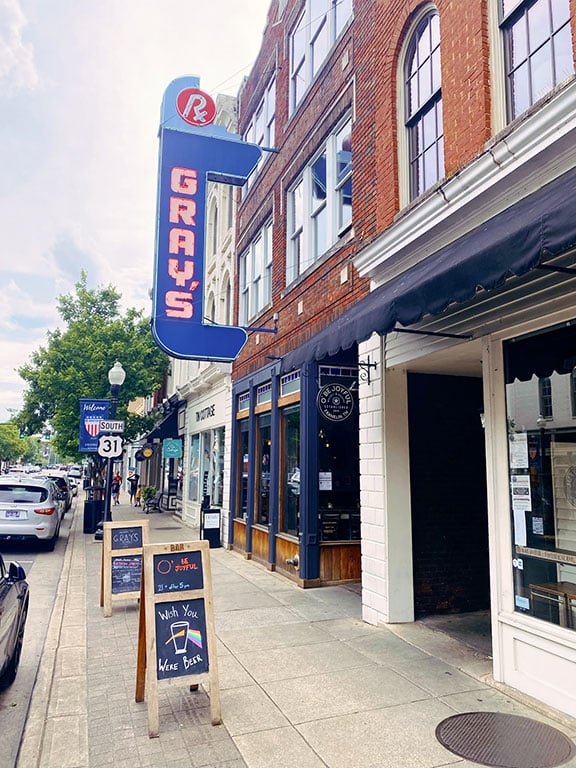 How to get to Franklin Tennessee
If you are flying to Franklin, you will want to fly into Nashville International Airport (BNA), rent a car and drive to Franklin, TN. This is the fastest and simplest way to get to Franklin.
However, you do have alternatives. You can drive to Franklin (30 hours from me in California), take car service from the Nashville airport to Franklin, walk or bike.
Again, tenting a car is probably your best option unless you are a local.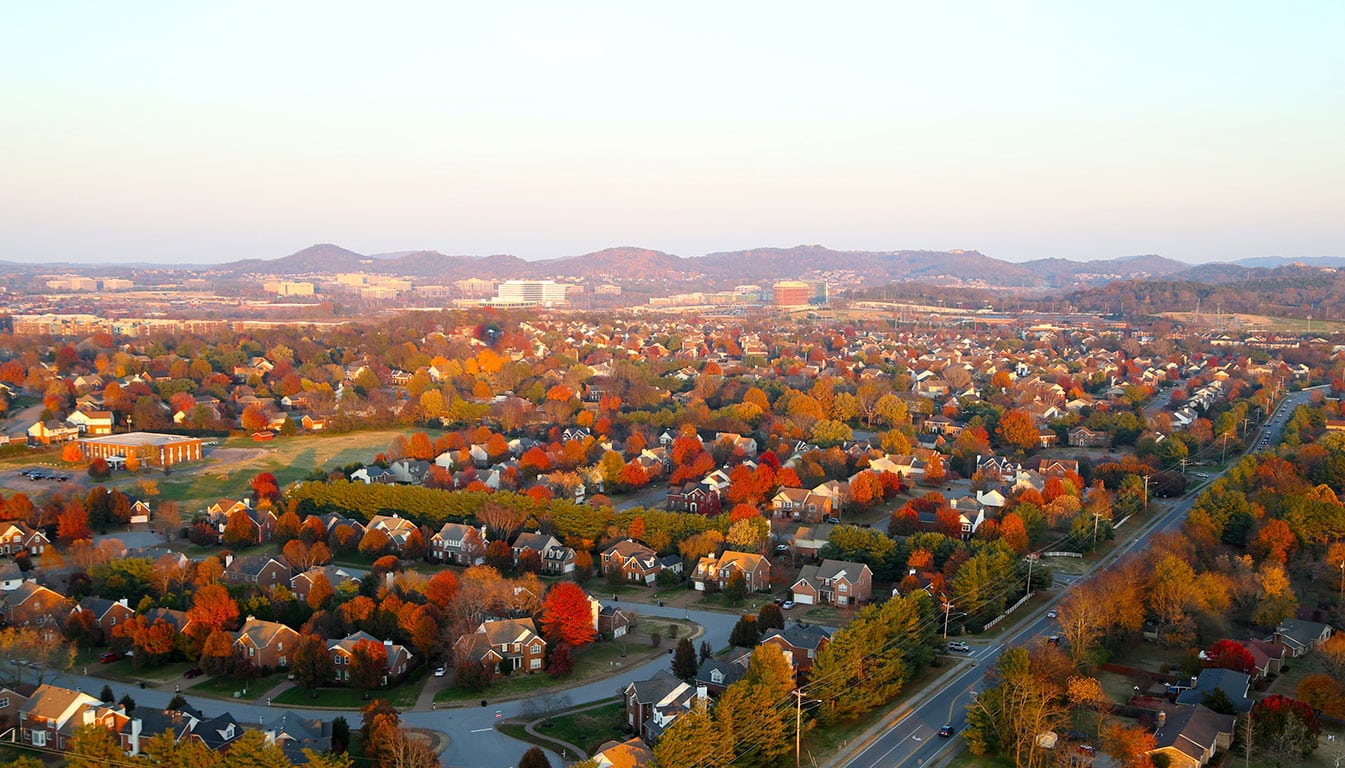 Franklin TN History
Native American Tribes in Franklin, TN
Early European settlers encountered about seven different Native American tribes in the 1700s, but by the 1800s the U.S. government was actively forcing out the Native Americans who had called the land home for centuries.
A dark point in U.S. history, the first Chickasaw council held under the Indian Removal Act, where Chickasaw leaders met with President Jackson, was held at the Franklin Masonic Hall in 1830. This handed over the Native American lands in Alabama and Mississippi to the U.S. government for supposedly the same amount of land farther west.
Today, the Masonic Hall is under renovation and being used as a museum and conservation center.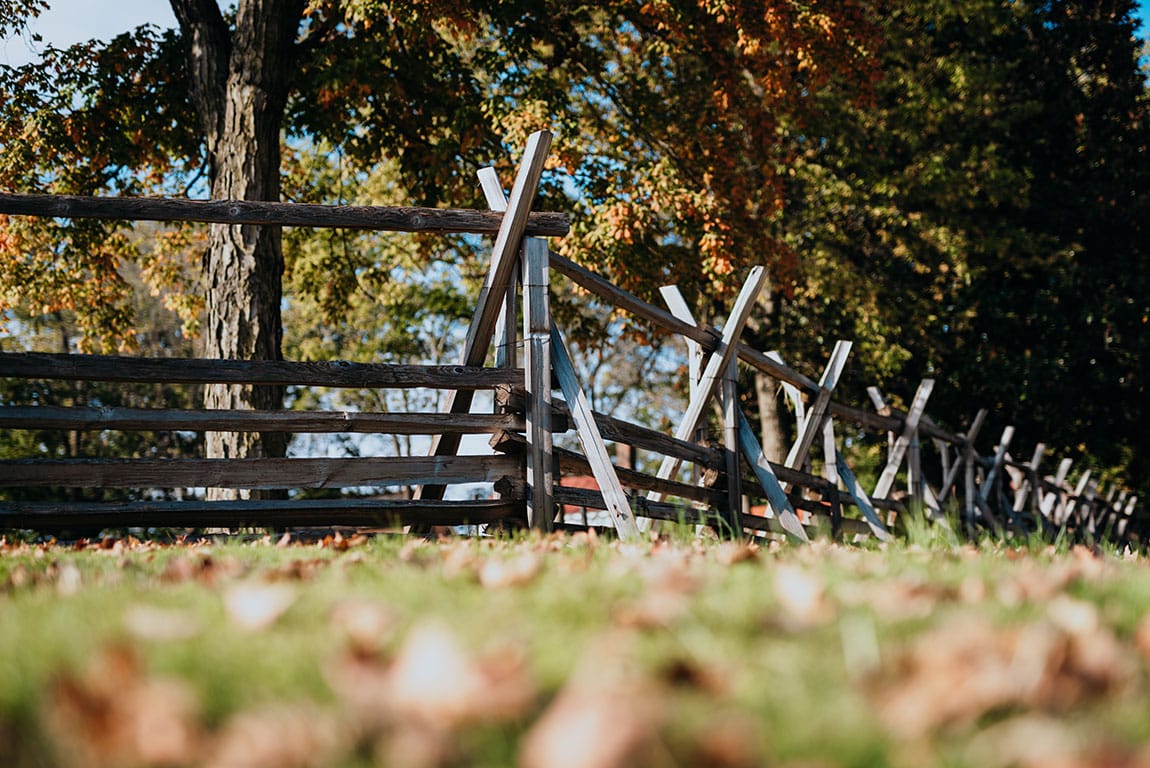 The Civil War in Franklin TN
The Battle of Franklin was one of the most significant, and horrific, battles in the American Civil War. Often declared the "Bloodiest Five Hours" of the Civil War, Franklin residence and Confederate soldiers experienced combat downtown in a way their northern neighbors in Gettysburg hadn't even seen, as the battlefields of Gettysburg were a bit farther from the small town.
Historical tours are available of the battlefields and historic homes, many on the national register of historic places, if you want to dig into the Civil War in Franklin a bit more.
Museums in Franklin TN
Lotz House museum
Little did the Lotz family know when they first built their dream home in Franklin that they would be at the center of the Battle of Franklin. As fighting broke out, the family had to hide in their neighbor's, the Carter's, basement, only to emerge to a home that was pretty much destroyed.
Today, the Lotz House is rebuilt and one of many historic sites in Franklin, showcasing several Civil War weapons as well as soldiers' personal items for you to view at this Civil War museum.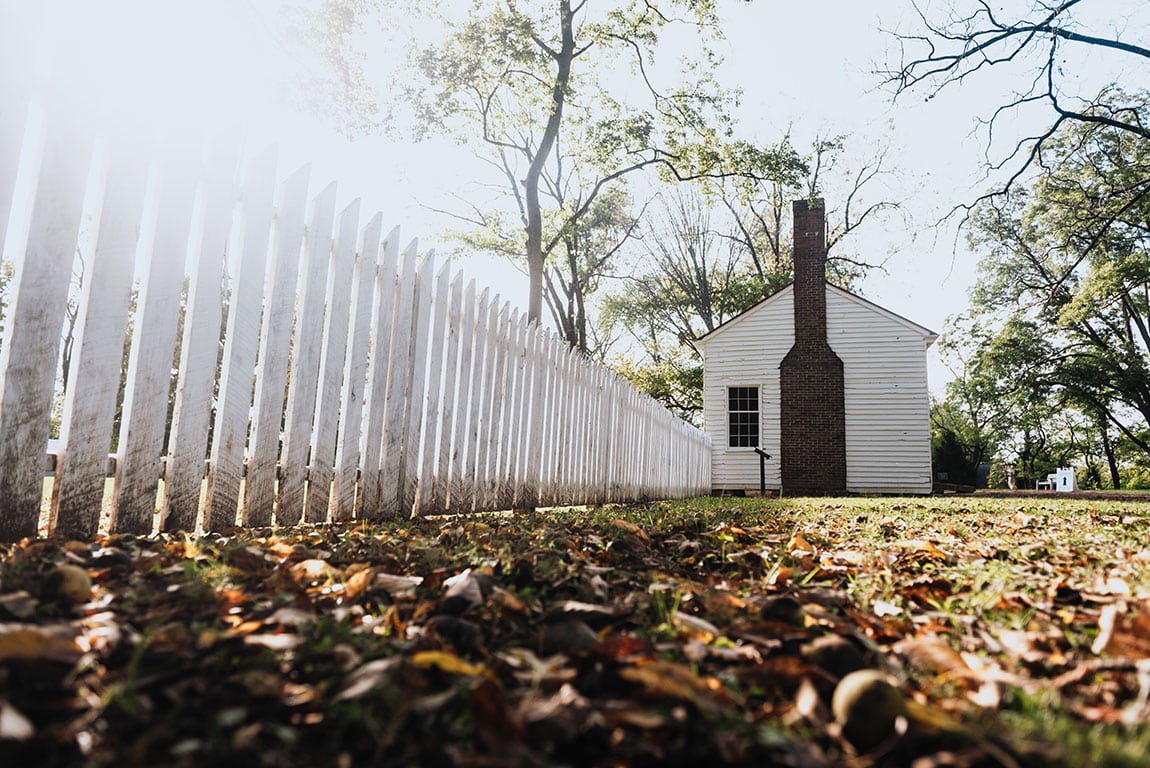 Carter House
The Carter House, like the Lotz home, was forever changed by the Civil War. Even today, you can see bullet holes from the Battle of Franklin.
Fountain Branch Carter, who built his home just south of downtown in 1830, lost his son, who was part of the Confederate troops, after he was wounded in the battle, but was able to protect his neighbors in the Carter family farmhouse basement.
Today, you can take a one-hour guided tour of the home, as well as wander the grounds on your own.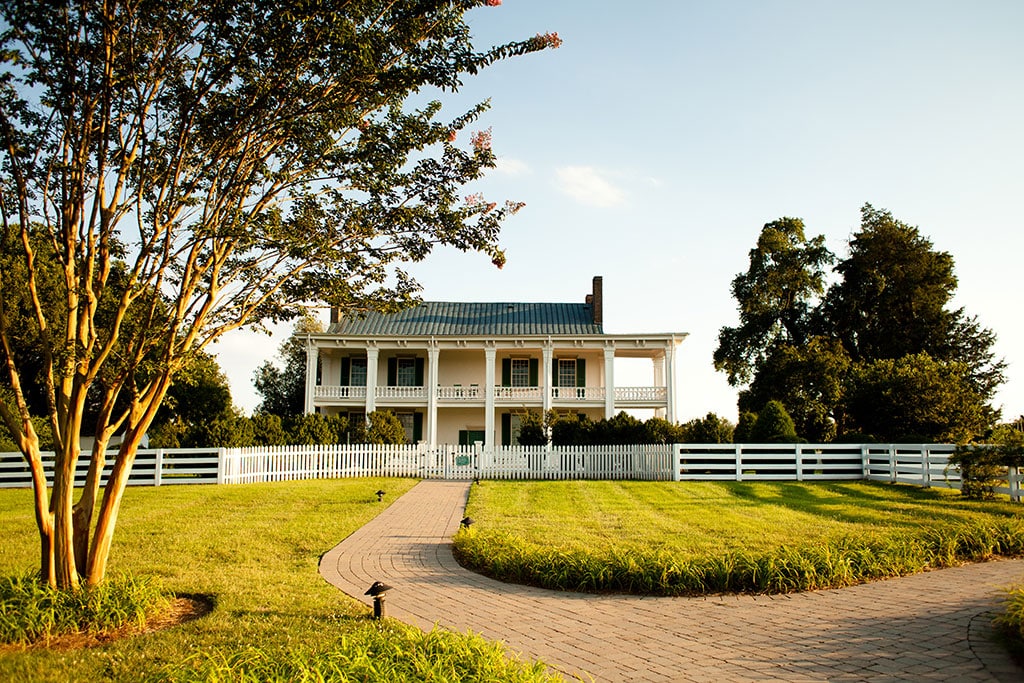 Carnton
Whenever I hear the word "plantation" I cringe. Many former plantations glorify the southern way of life, and brush the story of their "unpaid servants" under the rug. Carton takes the opposite approach.
The guide for our tour, Sheila, wove an intricate story of history, politics, economics, family and societal divides, including the life and fate of enslaved people who lived and served the family, their lives during the Civil War, and what happened to everyone after slavery was abolished in America.
The land is now home and final resting place to more than 1000 soldiers who fell on the battle field around Carnton, but who's families could never bring them home or who felt it was better to leave them where they had fallen.
Sheila didn't just provide historical facts, but stories to bring the home to life. When the Mrs. McGavock's father came to visit, he brought a "present" and then sent another "present" as she documented in her writings.
These human "presents" were supposed to be the norm, even at a time when presidents and politicians who owned enslaved people were declaring that no man should own another human, but they had no idea how to untangle the free labor from the U.S. economy and white way of life.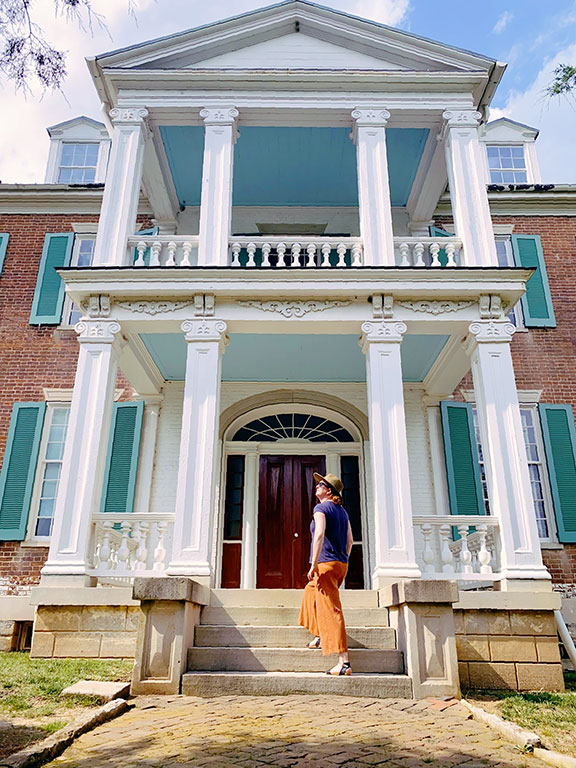 More stories were shared that told the tale of generational wealth, historic events and even the family Bible, which was last updated in 2015 when a direct descendent got married and entered the date of her marriage to the family Bible as per tradition.
Tours last about one hour, and are family friendly. For older visitors and those who can't stand for long periods of time, there are folding chairs available.
After your tour, be sure to walk the gardens and grounds, as well as see the family cemetery and battlefield cemetery. A book with names and any details found on the soldiers and where they rest is still in the house behind glass for all to see.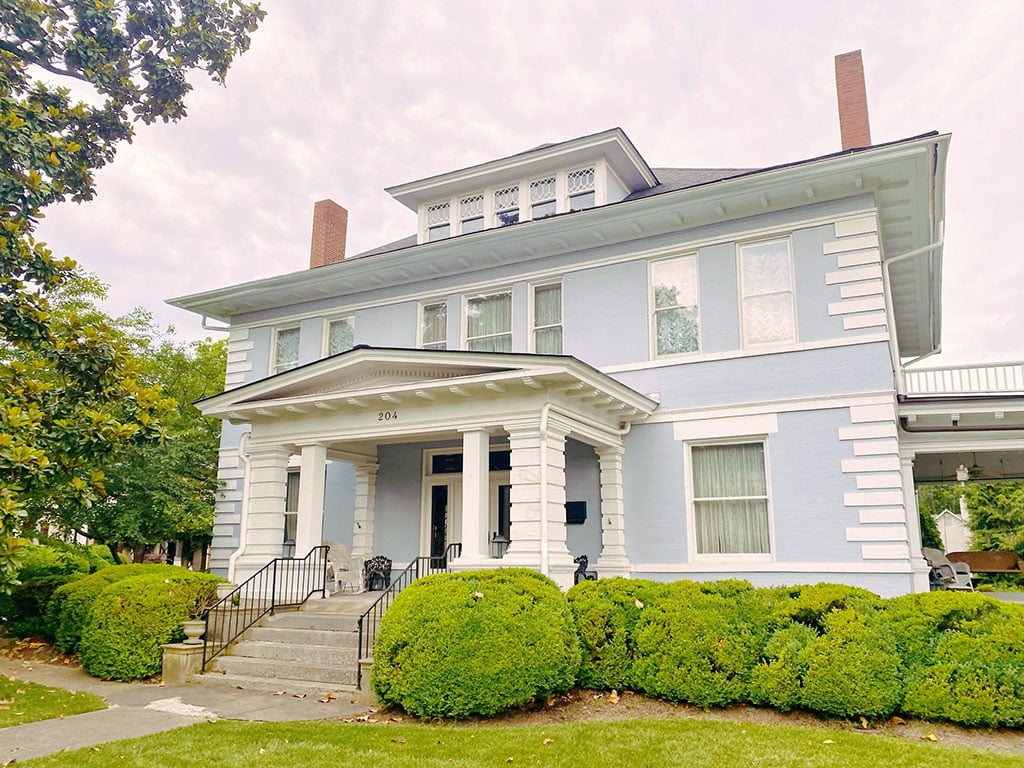 Things to do in Franklin TN
If you are looking for the perfect place to embrace a slower pace of life, eat great food and meet the locals, Franklin is your spot. From the shopkeepers to your bartender, you will hear the stories of the town, meet the generations of families who have lived here, and find your own reasons to come back.
Franklin Architectural Tour
Even more exciting, there are four National Register Historic Districts and seven local Historic Districts, meaning you will see homes and buildings in several architectural styles.
Wander down Main Street, or any streets off of the the Franklin Public Square, to see historic homes, each with a historical marker explaining when it was built and who lived there. You'll see Federal and Greek Revival homes, Victorian architecture, Tudor Revival and even Queen Anne homes and bungalows.
Historic Downtown Franklin Tennessee
The best thing about Historic Main Street is that everything is within walking distance of almost everything you want to see. Check out the shops, theatre, restaurants, coffee shops and galleries, not just on Main Street, but the side streets as well.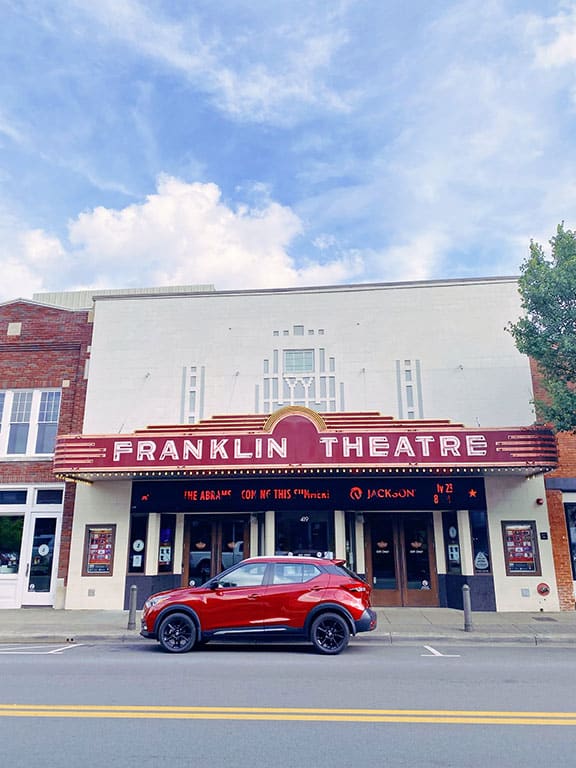 Franklin Theatre
The Franklin Theatre (not the Franklin theater, as it's much more quaint and old school than your average movie megaplex) is home to two screens for movie showings, both new blockbusters and older flix, but also stages in each theater room for concerts, Q&As and the ever popular Movie Gang morning events featuring retro films and Pixy Stix.
Art Galleries
Whenever possible, I try to check out the local art scene in the places I visit. As an art school grad who also married my art school college sweetheart, I love to support local artists as much as possible, from students to established artists (well, if they are within budget).
Franklin art galleries have more than enough options no matter your budget. Just remember, you still have to pack it and get it home, although many will shop your art for you.
DeAnn Art Gallery
Gallery 202
Stonebridge Art Gallery
Franklin Art Scene
Southgate Studio & Fine Art
Clint Eager Gallery
Katy Johnson Art Sudio and Gallery
Wayne Hagan Art
Eric Lankford Metal Art
Craig Alexander Photography
The Copper Fox Gallery
Antique Shops in Franklin
Being a historic town, Franklin has plenty of antiques just laying around. Even better, they have some amazing shop owners curating the best of the best antiques and vintage items that you will want to take home.
Be forewarned– if you flew into town, you will be wondering how you can ship a giant salvaged wood table home. True story.
Mercantile 1858
City Farmhouse
Franklin Antique Mall
Winchester Antiques
West Main Antiques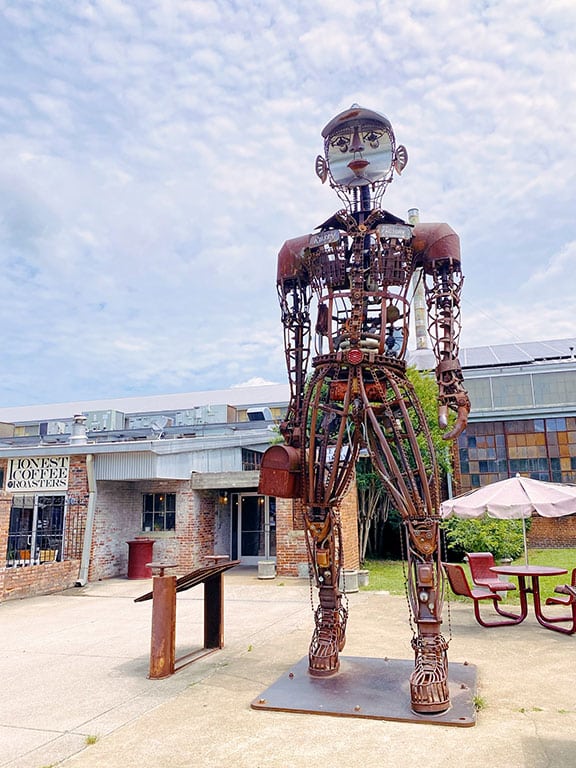 The Factory Franklin Tennessee
On my very first trip to Nashville, I met a friend at the Factory for lunch. I grabbed an acai bowl, something I'd never had before, and looking back, seemed odd that it was offered in Tennessee of all places (I equate it to California and beach destinations like Costa Rica).
Going back to Tennessee for a dedicated trip, I found the short drive from the Harpeth Hotel to the Factory easy to navigate (it's literally down Main Street). Even more exciting—my acai bowl was waiting for me at Franklin Juice Co.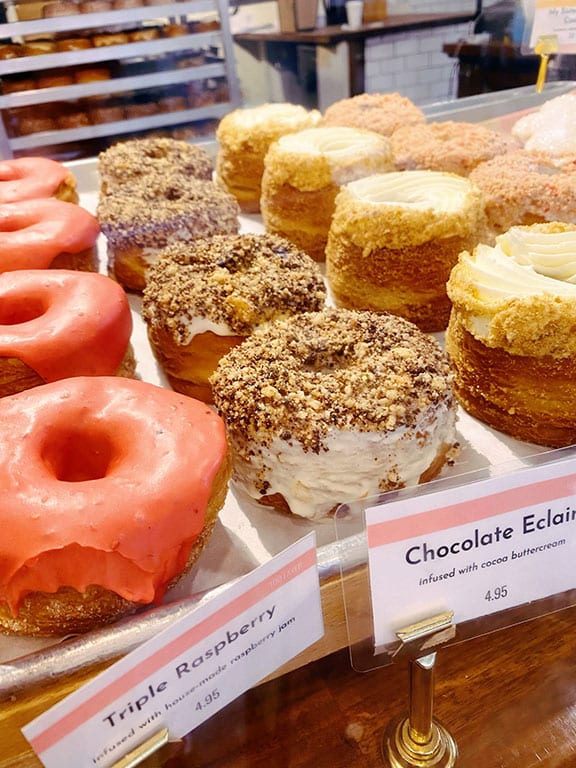 Of course, there was also Mojo's Tacos, Five Daughters Bakery, Honest Coffee Roasters, Pinchy's Lobster Co. , Urban Sips and Sweets, Mafiaoza's and Jeni's Splendid Ice Cream.
And let's not forget the shopping! The Factory is home to Judith Bright jewelry (yes, I bought a necklace), Made in TN (I grabbed the cutest illustrations) and CR-71 (sadly, everything I loved was too big for my suitcase!)
The Factory is getting a massive revive this year, so get ready for a lot of new shops and restaurants in the coming years.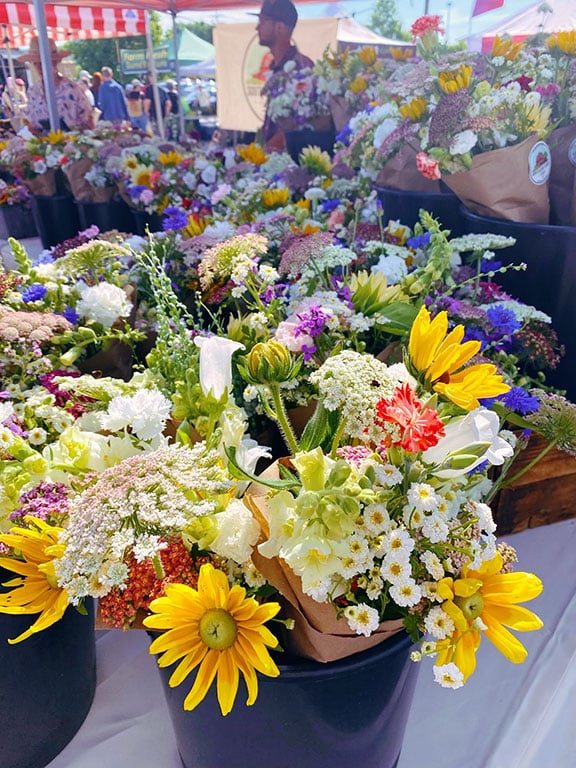 Franklin Farmers Market
Every Saturday, you should head to the Franklin Farmers Market at the Factory. You can pick up donuts for breakfast, coffee at the market or at Honest Roasters inside the Factory to take with you and wander, and some fresh fruits and veggies to get your vitamins for the day.
This year-round market in the town of Franklin is always ready for locals to pick up their CSA boxes or find the latest vegetables in season.
As a visitor in town, you might not be able to do your usual farmers market restock, but you can still enjoy the people watching and nibbles offered.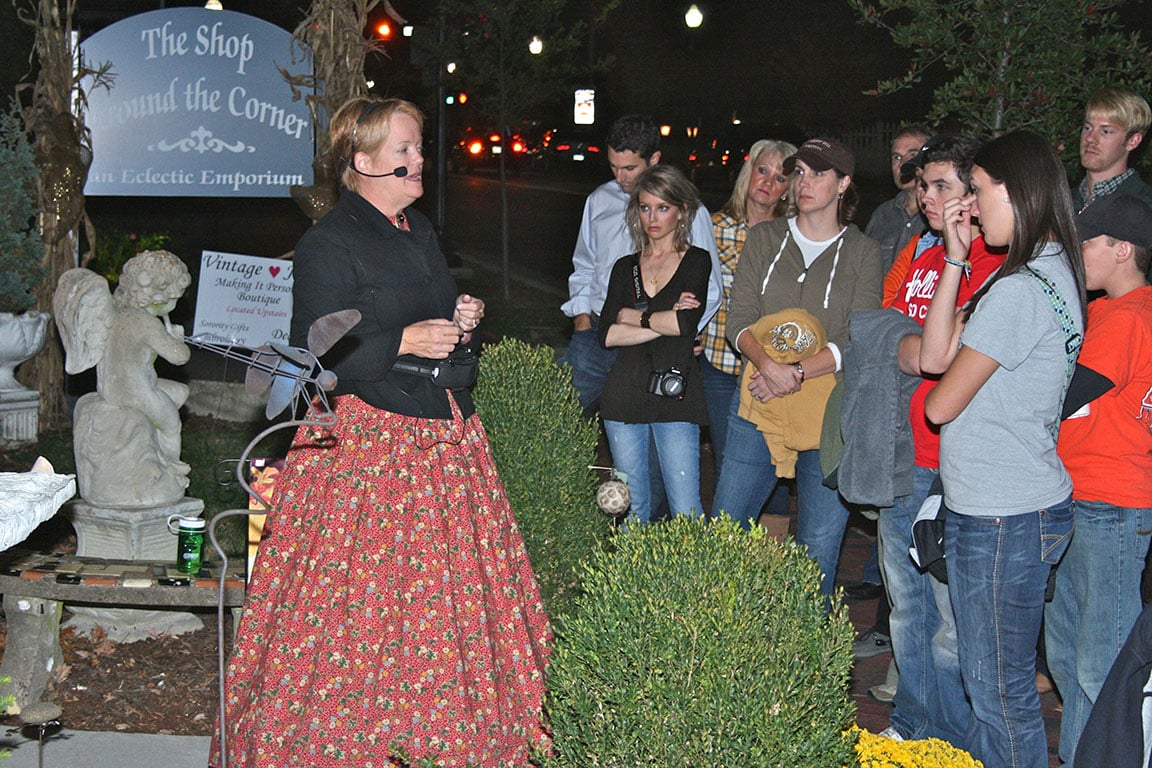 Civil War Tours
For anyone who loves history, especially Civil War history, you will want to take a Civil War tour while you are in Franklin. You have a few options, but most popular is the Gray Line's Civil War Tour and the Franklin on Foot Civil War in Franklin walking tour, which includes walking the battlefields.
There is also a Civil War Tour from Nashville that includes round trip transportation and admission to Lotz House, Carter House & Carnton Admission.
Looking for ghost tours where Confederate generals still roam and widows mourn the loss of their soldiers? Franklin Walking Tours and Franklin on Foot both offer Franklin ghost tours for those looking for spooktacular fun.
More Franklin Tours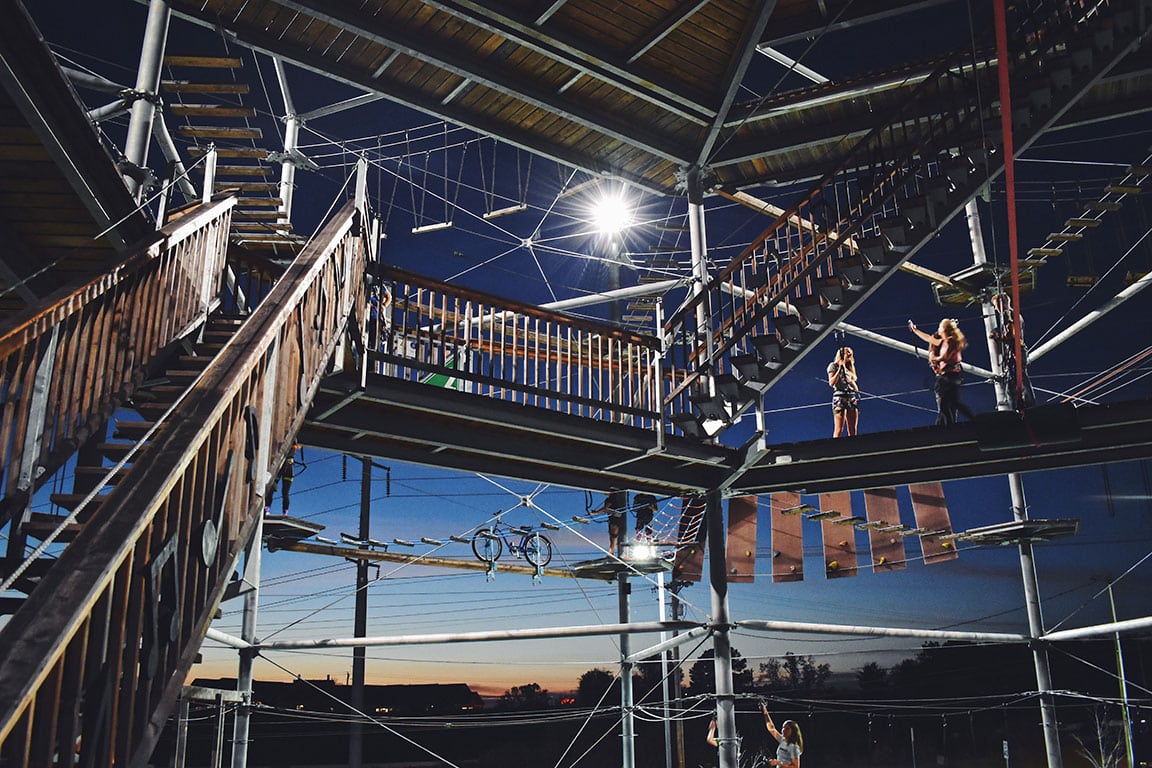 Things to do outside of downtown Franklin
While you may want to stick to Franklin's historic downtown, there are loads of things to do in Franklin just outside of the city center.
SOAR Adventure Tower
Kids and adults of all ages will love this giant climbing structure along with an 18-hole mini golf course, which is open 10am until 10pm Friday and Saturday (open until 9pm weekdays and 8pm Sundays).
Pinkerton Park
Take a morning stroll on the 1-mile trail or let the kids run free at Tinkerbell playground.
Timberland Park
Just off the Natchez Trace Parkway you will find 72 acres of land perfect for hiking, bird watching and wildlife stalking.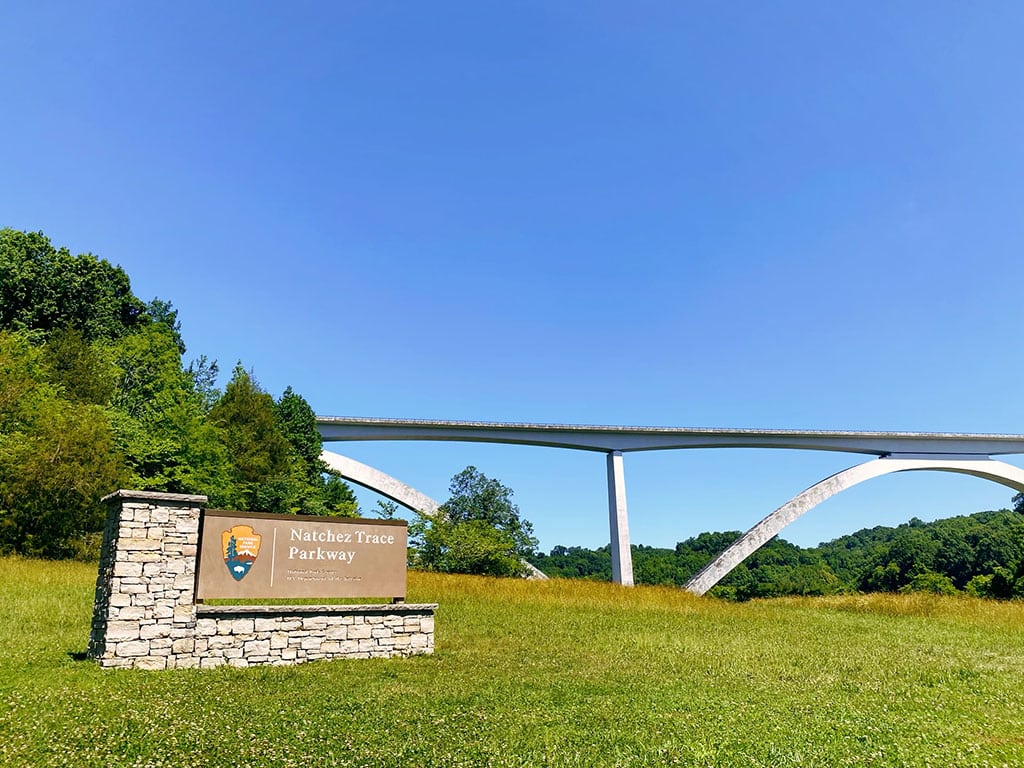 Natchez Trace Parkway
Drive or hike around the parkway, spotting birds and wildlife as you explore.
Arrington Vineyards
Enjoy wine tasting and live music on the lawn at Arrington Vineyards. Kids are welcome and there are plenty of picnic tables making it a great place to enjoy a light meal with friends and the entire family, in between your tasting tours of course.
Natchez Trace Parkway Bridge
Take a scenic drive along the Natchez Trace Parkway, where one of the most incredible bridges spans across the highway. You'll want to walk under it and pull off before or after the bridge to get a better peek.
But please don't walk across the bridge– there are no pedestrian paths to keep you safe if you try to cross on foot.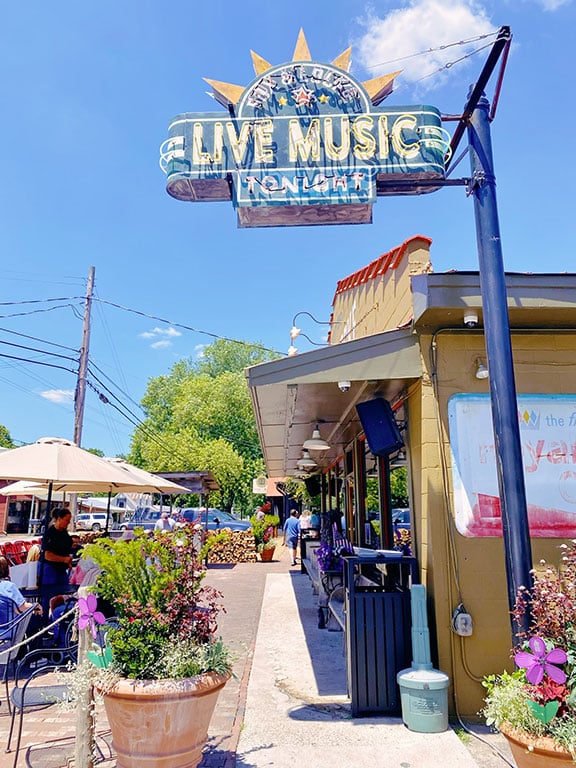 Morning in Leiper's Fork
If I wasn't staying in Franklin, I'd surely rent a cottage to stay in Leiper's Fork. Yes, many, MANY celebrities have homes here, but that's not why. This four block town (OK, might be six), is community centric, protecting those who live in the area and are just looking for some peace, but also welcoming guests as they come to explore their little town.
Surprisingly, Leiper's Fork has a number of world-class art galleries, an incredible spa and a restaurant that people drive miles to eat at… if they can get a table.
Things to do in Leiper's Fork
Tour and tasting at Leiper's Fork Distillery
Fox & Locke
Eat at 1892 Leiper's Fork
David Arms Gallery
The Copper Fox Gallery
Leiper's Creek Gallery
Creekside Trading
Plan your perfect day with our

Leiper's Fork itinerary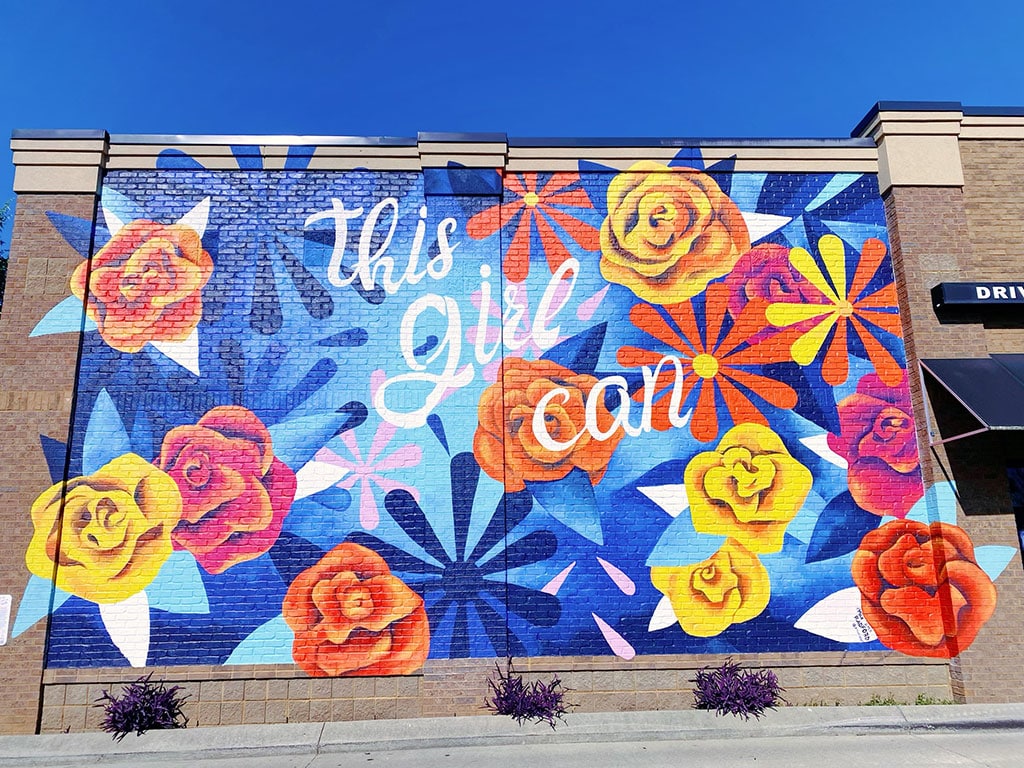 Afternoon in Nolansville TN
Nolensville is small but mighty, with great BBQ at Martin's BBQ joint and some of the best chicken salad in the state at the Nolensville Feed Mill Amish market.
Nolensville Farmer's Market, Saturday 8am-12pm
Mill Creek Brewing Co.
Nolensville Feed Mill
Morning Glory Orchard
"This Girl Can" mural by Kim Radford (part of the Walls for Women project)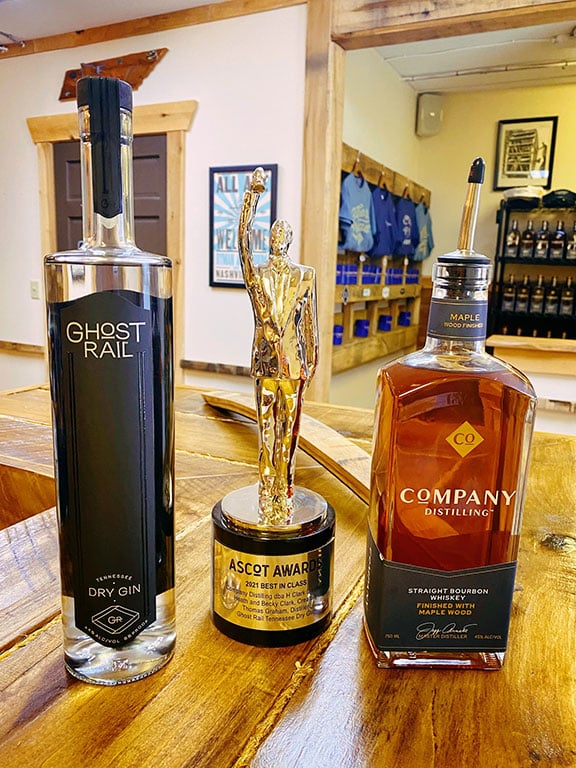 Quick Stop in Thompson's Station
And while not in Franklin, anyone who loves local distilleries, especially whiskey and gin, MUST make the short drive out to Company Distilling at Thompson's Station. It's pretty much my favorite distiller in the state at the moment. And it may not look special on the outside, but on the inside magic is being made.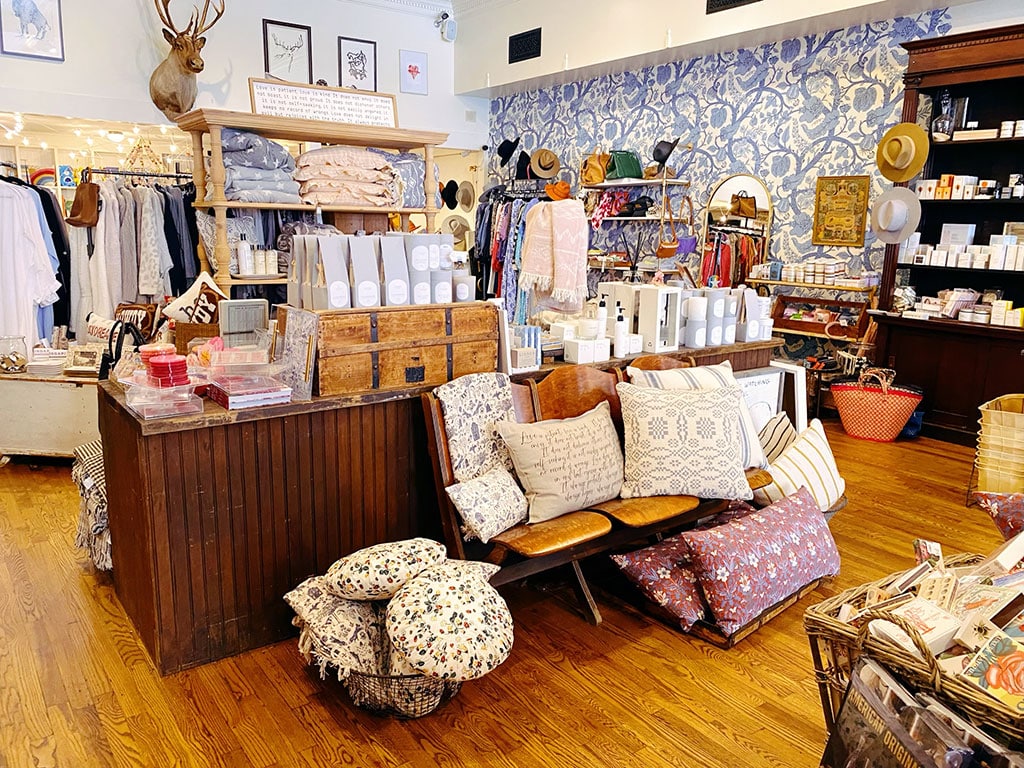 Shops in Franklin TN
One of the best things to do in Franklin is shop. OK, so maybe I'm biased and I just really love to cruise through local stores, but from antique shops to local boutiques, the shops in Franklin are pretty darn amazing.
Something to keep in mind- shops close early in Franklin, some by 4pm, others by 6pm. So, if you have been touring historic homes all day or hiking in Natchez Trace Parkway, you may miss out on some of the best shopping moments.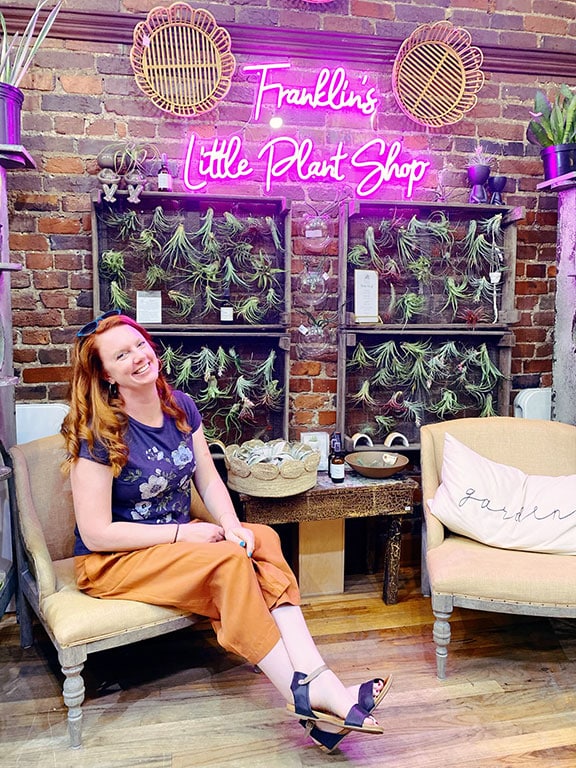 Rooted by Yarrow Acres
A boutique plant shop with all of the popular house plants you love in various sizes and price points. They also carry a number of plant-themed books, t-shirts and pottery for your new plant babies.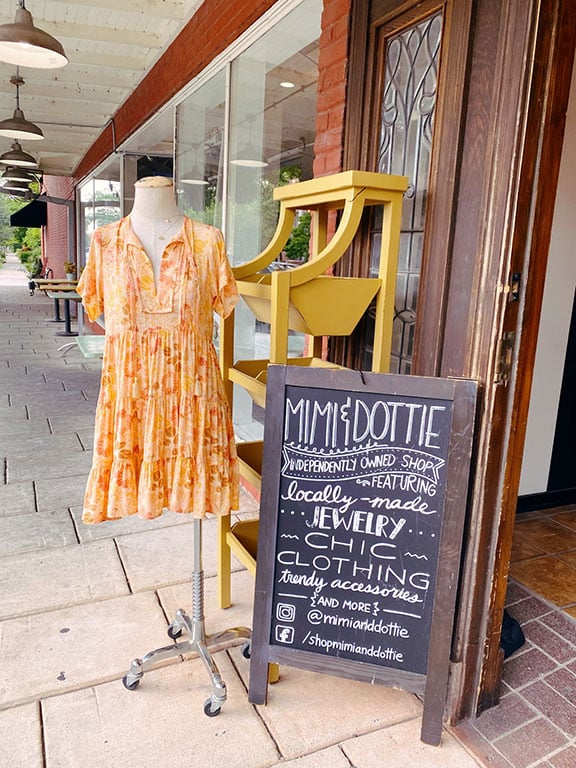 Mimi and Dottie
I love this shop because the gal working the register is enthusiastic and ready to help you find just the right look, especially if you don't have your trusty girlfriends traveling with you. The clothes are a bit more "grown up" than the sister shop, Jondie on Main Street, making it easy for anyone above 18 years old find the perfect romper, dress, skirt, hat or tshirt.
White's Mercantile
White's is an institution on Main Street Franklin, covering everything from clothes to home décor, kids and dog toys. They generally close by 5pm, so get there during the day if you can or you will miss it!
Philanthropy
A cause-driven shop that has beautiful clothing, home décor and the perfect gift for your friends back home. The shop regularly supports charities in Franklin, as well as international missions combatting homelessness, supporting education and helping children in the foster care system.
Tin Cottage
Grab locally made, Tennessee inspired goods, or just a cute gift for grandma at this 20+ year shop that has been helping Franklin residents and visitors shop local and find unique gifts for every occasion.
Finnleys Good Findings
Cute women's clothing at just the right price. If you are looking for a maxi dress, shorts or a new top, this is the place you want to visit.
Emmaline
A highly curated collection, Emmaline brings the latest fashions to Main Street. You can easily accessorize and grab the perfect hat as well.
More shops in Franklin, TN
Posh Boutique
Mainstream Boutique
Citizen
Avec Moi
The Registry
Habit
Bink's Outfitters
Onyk + Alabaster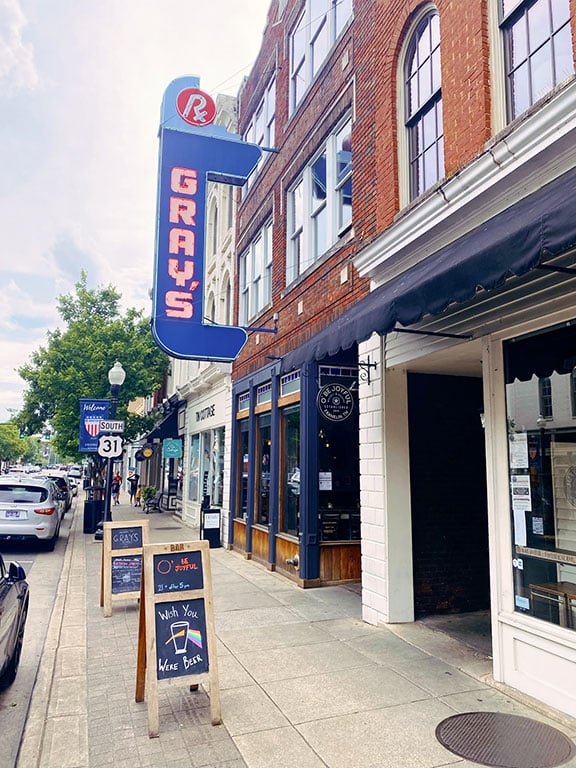 Best Places to See Live Music in Franklin TN
You can always catch live performances by buskers around downtown Franklin, especially on the Franklin Public Square. If you are looking for venues with live music though, you can't go wrong with one of these hot spots around town.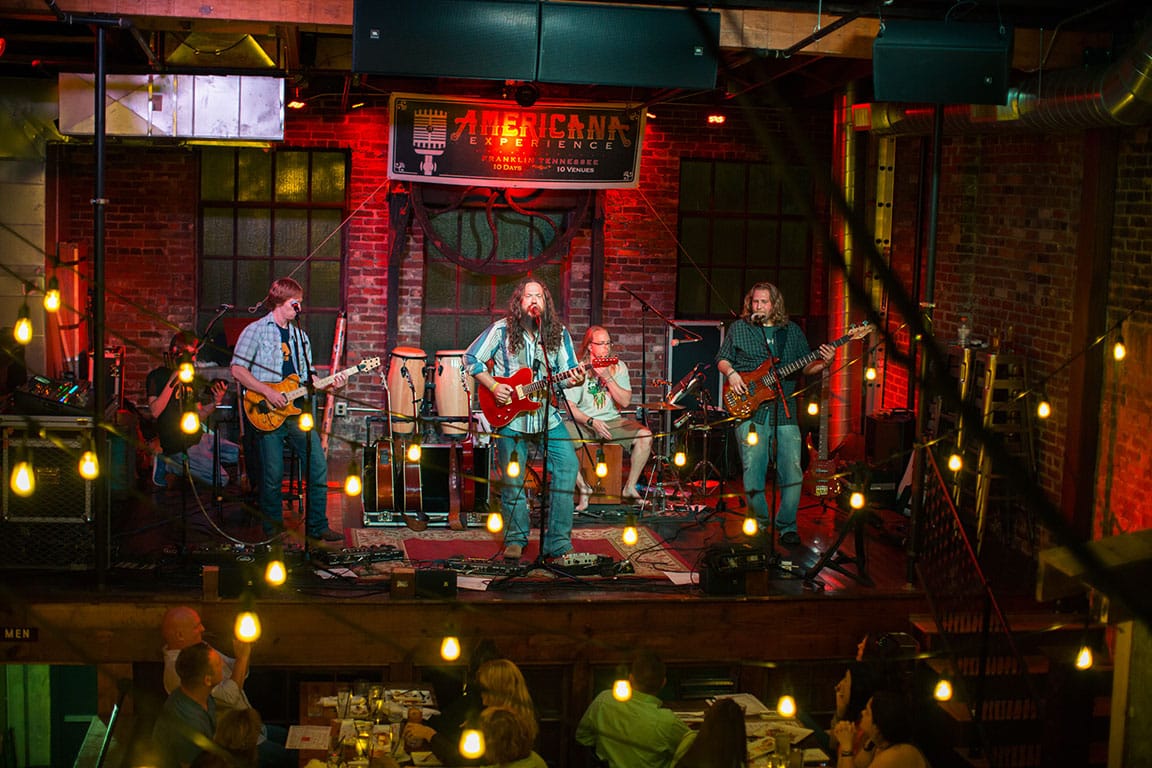 Live Music in Franklin TN
Gray's on Main
Kimbro's Pickin Parlor
Franklin Theatre
Whiskey Room Live
Puckett's Gro. & Restaurant
Mockingbird Theater & Bar
McCreary's Irish Pub
Harpeth Hotel
Americana Taphouse
Arrington Vineyards
Live Music in Thompson's Station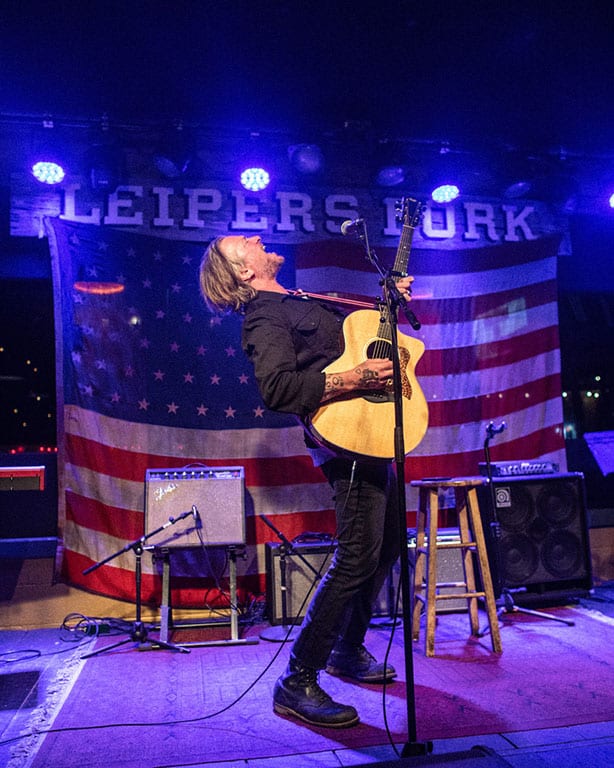 Live Music in Leiper's Fork
Leiper's Fork Distillery
Fox & Locke (formerly Puckett's Grocery)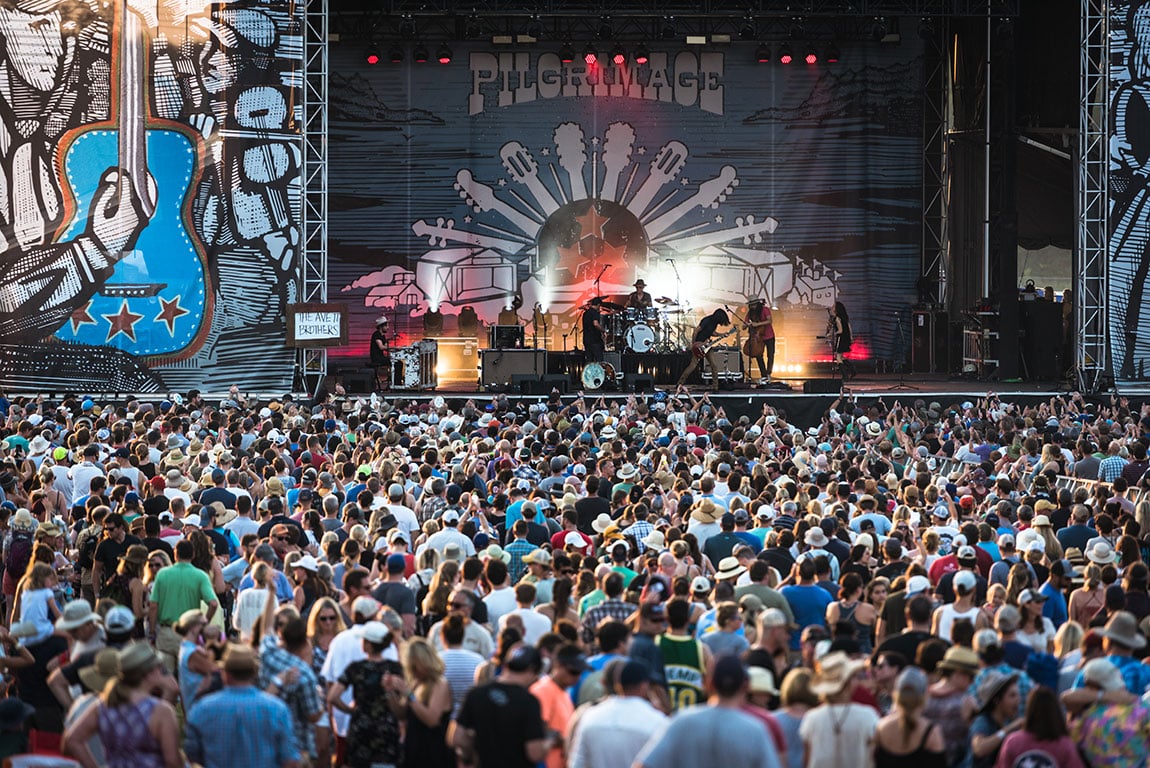 Live Music Annual Events
Pilgrimage Music and Cultural Festival
Dickens of a Christmas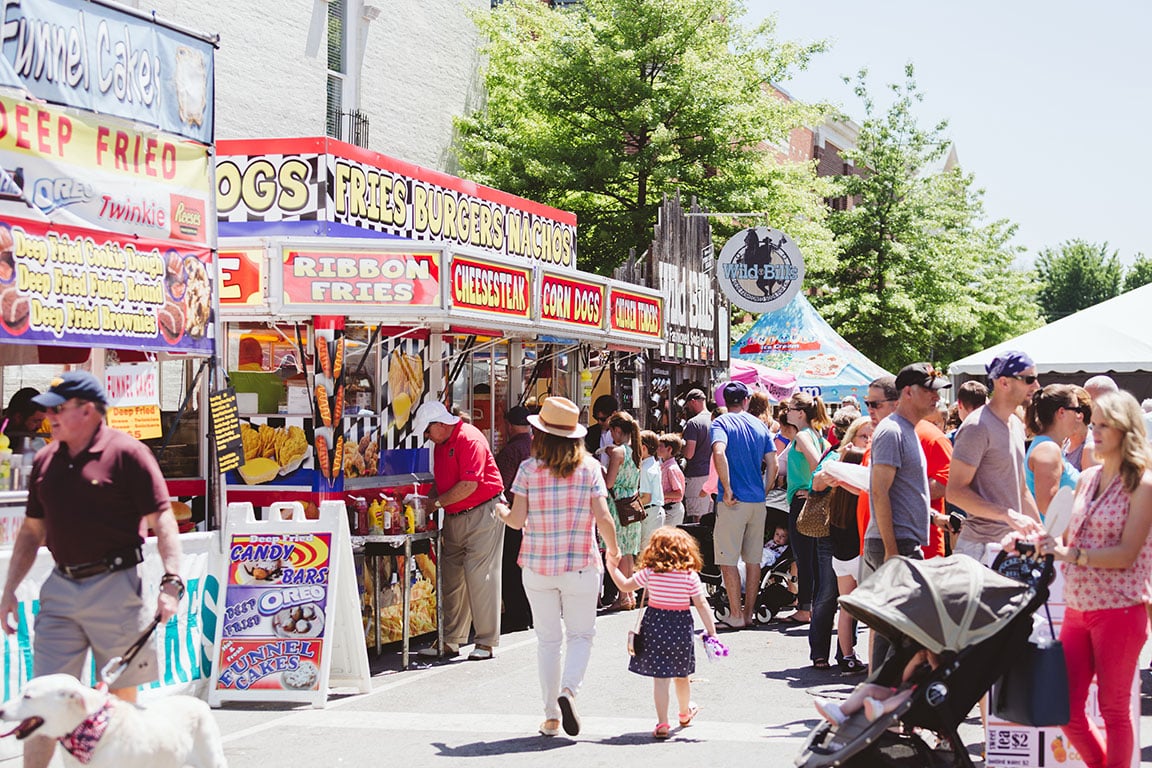 Annual Events in Franklin TN
While I never need an excuse to visit Franklin, sometimes a festival or event can get you excited to start planning a trip to Tennessee. The Main Street Festival and Pilgrimage Music and Cultural Festival are two of Franklin's largest annual vents, but there are plenty more throughout the year for people of all ages to enjoy.
Kida Art Festival (March)
Main Street Festival (April)
Rodeo Parade (May)
Franklin Pride Festival (June)
Juneteenth Celebration (June)
Movies in the Park (June and July)
Franklin on the Fourth (4th of July)
Independence Day Fireworks and Fun at Harlinsdale Farm (4th of July)
Bluegrass Along the Harpeth (4th weekend in July)
Pilgrimage Music and Cultural Festival (September)
Pumpkinfest (Saturday before Halloween)
Family Day in The Park at Harlinsdale Farm (November)
Wine Down Main Street (1st Saturday in November)
Veterans Day Parade (November)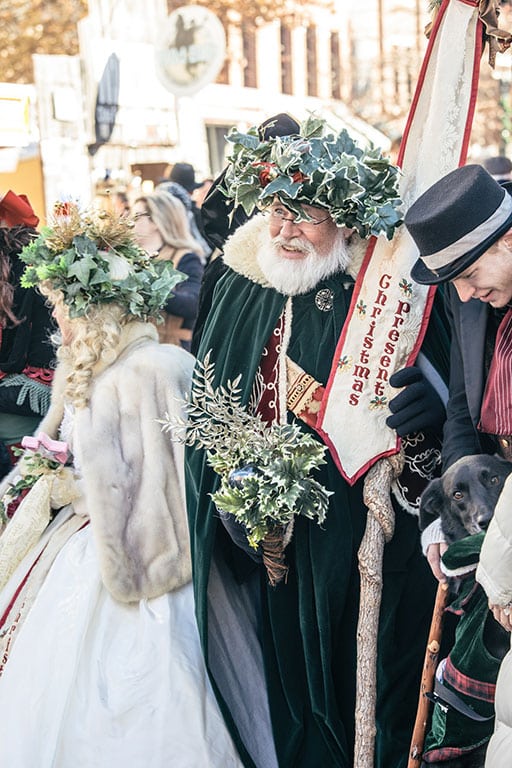 Christmas in Franklin TN
Dickens of a Christmas (2nd weekend in December)
Christmas Tree Lighting (1st Friday in December)
Christmas Parade(1st Saturday in December)
Flashlight Candy Cane Hunt (December)
Restaurants in Franklin Tennessee
Local restaurants are a fun way to experience local cuisine, and this historic town is the perfect place to dig into southern fare, tasting rooms, local farmers produce and more. Here are just a few of our favorites that you will want to experience too.
Coffee Shops in Franklin TN
Honest Roasters
The Coffee House at 2nd and Bridge
Frothy Monkey
McGavock's Coffee Bar & Provisions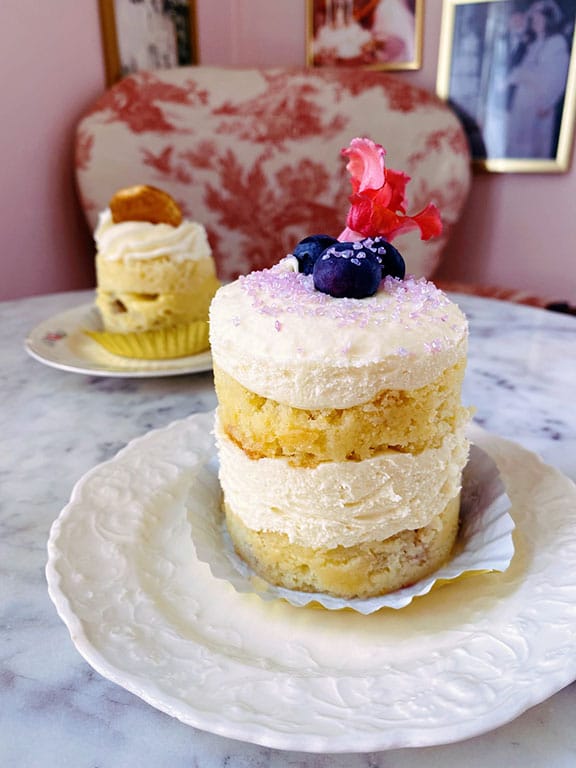 Franklin TN Bakeries
Triple Crown Bakery
Five Daughters Bakery
The Franklin Juice Co.
Breakfast Spots in Franklin TN
Merridee's Breadbasket
Biscuit Love
Pucketts
Franklin Juice Co.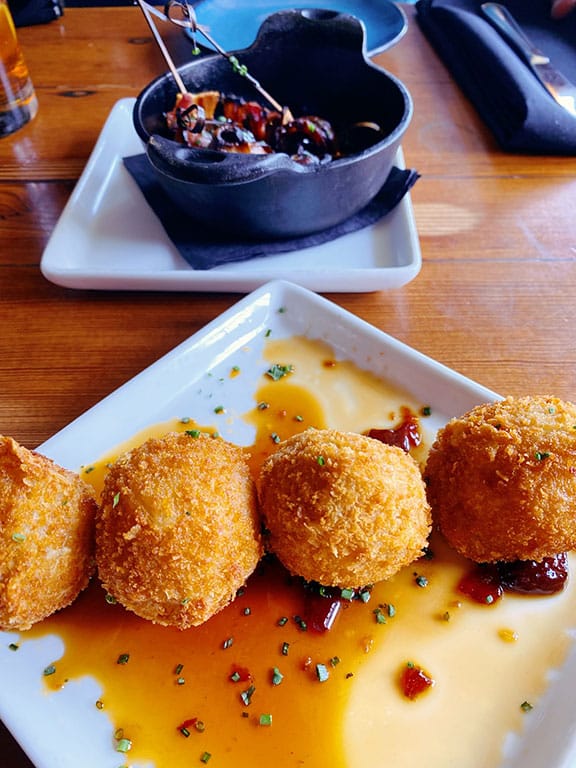 Lunch
Mojo's Tacos
The Grilled Cheeserie
Pueblo Real
Grays on Main
The Franklin Mercantile Co.
Dinner and Cocktails
Cork and Cow
1892
Culaccino Italian Restaurant + Bar
Taziki's Mediterranean Cafe
1799 Kitchen and Cocktails
McCreary's Irish Pub & Eatery
McCreary's Irish Pub & Eatery
Curio Brewing Company
55 South
Red Pony
JJ's Wine Bar
Desserts
Indulge your sweet tooth at these sugar-filled spots around Franklin.
Sweet CeCes
Kilwin's Franklin
Jeni's Splendid ice creams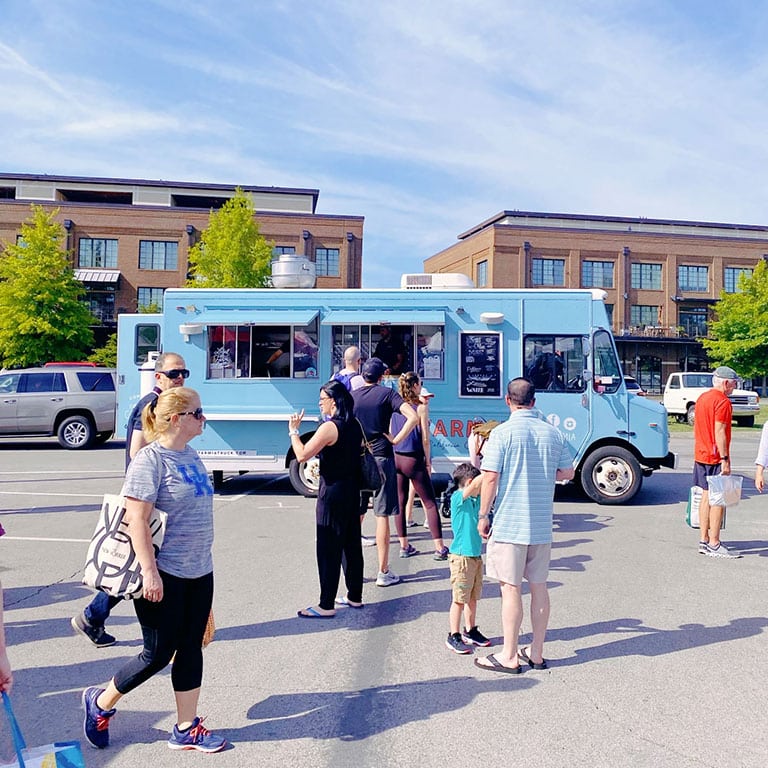 Franklin TN Food Trucks
The easiest spot for visitors to Franklin to find food trucks is at the Franklin Farmers Market at The Factory.
Tiny Little Donuts
Tchoupitoulas Street Snoballs
Yayo's OMG
Califarmia
Pinchy's Lobster Co
Hotels in Franklin TN
While Justin Timberlake, Nicole Kidman and Keith Urban, Miley Cyrus, and even her dad Billy Ray Cyrus have homes in Franklin, I don't think they will let you come stay in their guest room while you are visiting. This is why a great hotel is good to have in your back pocket.
Harpeth Hotel
Address: 130 2nd Avenue North, Franklin, TN 37064 | Details
The Harpeth Hotel is the most centrally located hotel in Franklin, TN. It's extremely walkable to all of the activities and events in downtown Franklin. It also happens to have three fabulous restaurants if you don't want to venture out first thing in the morning or when you have a late night arrival.
The rooms are comfortable, with an assortment of pillows, decent shower pressure and quiet rooms that actually allow you to shut out the outside world and get some rest.
More Franklin Hotels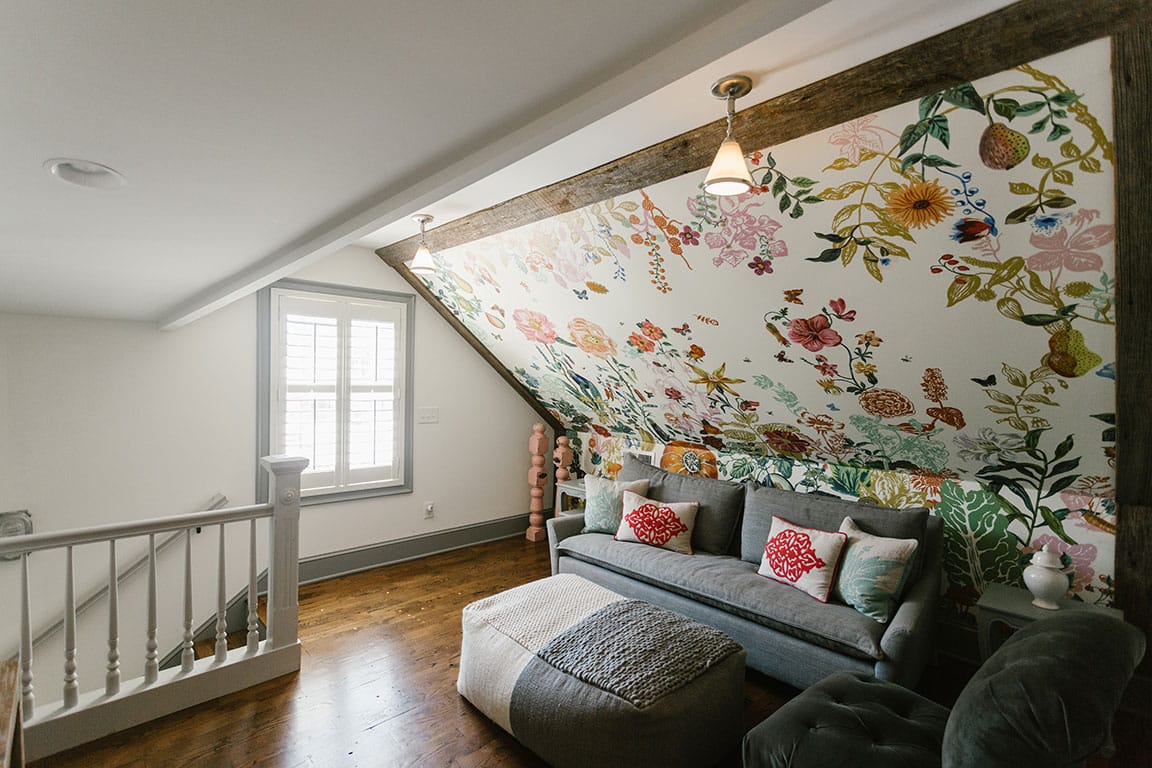 Vacation Rentals in Franklin TN
Whether you are looking for an Airbnb in Franklin, TN or a VRBO for the whole family, there is a vacation rental that can fit your needs and style.
Love it? Pin it for Later!