Florida is filled with fun little towns, but not all are built around the nation's history like St. Augustine. Known as the oldest city in America, there are so many things to do in St. Augustine, Florida when you visit this ancient city (or at least old for America).
Bonus- you don't have to go very far to find them and almost everything is within walking distance.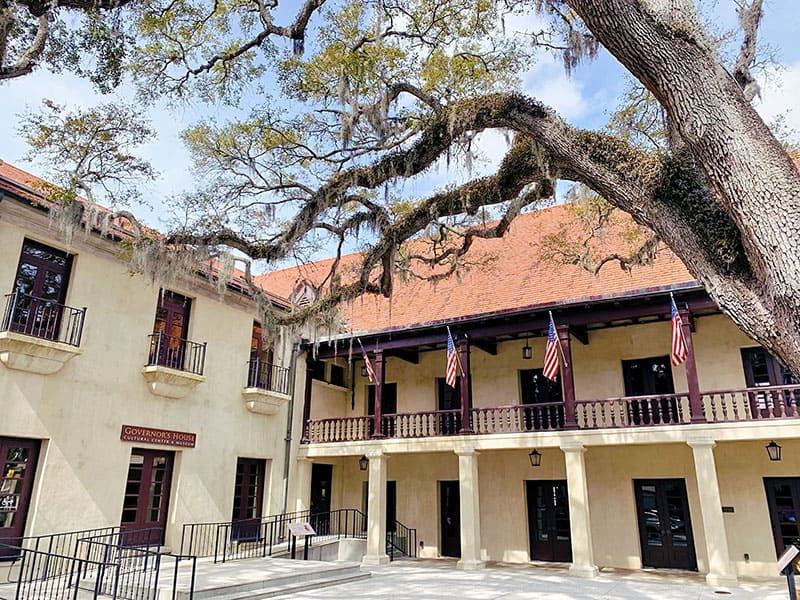 While down in Northern Florida for a girls' trip, my friend Tamara and I were able to dive into the historic St. Augustine attractions along the Matanzas River, check out the guided history tours, and sample some of the best food and cocktails at St. Augustine's restaurants.
We we an easy drive from Jacksonville airport, and could access Vilano Beach (gorgeous!) and many of the crystal clear fresh-water springs in Florida.
And oh yes, we went shopping too. No girls' getaway is complete without taking a few treasures home from your destination. Right?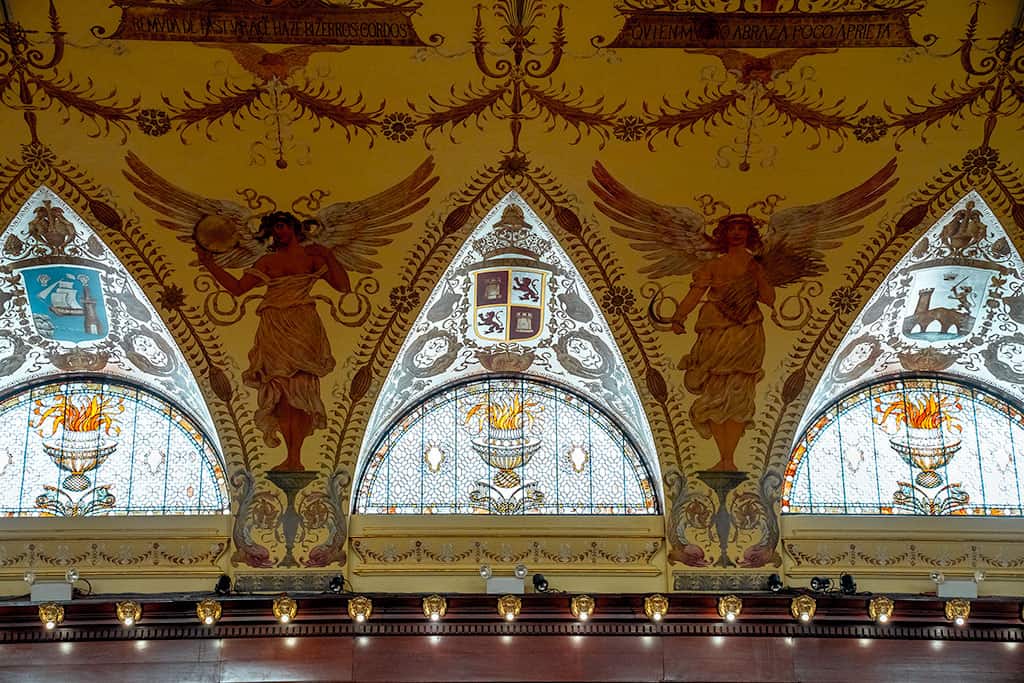 St. Augustine Attractions
You can't really go to St. Augustine, Florida (located in St. Johns County) without visiting at least one of the big attractions in the city. That is if you can tear yourself away from St. Augustine Beach on Anastasia Island.
From the Castillo on the water, to the Fountain of Youth, Cathedral Basilica of St. Augustine and museums, there are always something to do in this Spanish colonial town, even on a rainy day.
Castillo de San Marcos
Head to the Castillo de San Marcos, a National Monument managed by the National Park Service for sunset over the water. Walk along the breaker walls, taking in the sites of the intracoastal waterway. Better yet, go earlier in the day to tour the inside and then come back at night for that golden hour light on the exterior.
A tour of Castillo de San Marcos includes weapons demonstrations, wandering the fort's casements and learning the history of the fort through exhibits. You can also enjoy a 25-minute film on the fort, as well as cannon and musket firings.
More things to do at Castillo de San Marcos
Get your exercise by checking out the city views from the gun-deck.
Chat with period costumed re-enactors, who regularly give presentations on the life of colonists who lived in the area.
Sign up for a ranger interpretive talk that walks you through the history and culture of the park. Just don't forget to get your park stamp in your U.S. Parks passport book.
Fountain of Youth
Fifty-five years before the pilgrims, Juan Ponce de Leon was wandering around St. Augustine (1513), and Pedro Menendez de Aviles was starting a settlement (1565). What is now the Ponce de Leon's Fountain of Youth Archaeological Park is where colonial America actually started.
Although the heart of St. Augustine has moved a bit farther south, visitors are still welcome to explore the 15 waterfront acres and sip from the Fountain of Youth (yes, it is there).
The Spring House is where you can sip the waters from the Floridian aquifer, an underground water source that covers most of Northern Florida. The water contains at least 30 minerals, which many believed would cure them of any ill, and extend their lives.
Other exhibits for visitors to enjoy:
The Spanish Outlook
Blacksmith demonstrations
Canon firing
Check out the ongoing excavations of the area.
Navigators' Planetarium- learn how Spanish and Portuguese explorers used the stars, along with navigational tools, to find their way to a new land.
Colonial Quarter St. Augustine
St. Augustine's Old Town is filled with museums that walk you through the daily life of colonial residents, the beauty of the Gilded Age, and how medicine has transformed over the centuries.
Restaurants and shops have taken over many of the colonial buildings, leaving the history in the fountains and walls for all to see. Hop on the St. Augustine Historic Adventure Tour to walk through the art of blacksmithing and you can even learn how to lock and load a musket.
You can also climb the watch tower that looks over the city and Castillo, or wander through medical history at the Spanish Hospital Medical Museum. Fully guided tours of the museum are available. The onsite apothecary is ready to show you how herbs were combined to make treatments, some of which we still use today.
Lightner Museum
There are two things you don't want to miss at the Lightner Museum- first is the courtyard, with bridges curving over outdoor ponds filled with Koi fish and a heron eagerly looking for its next meal. The second is the indoor pool.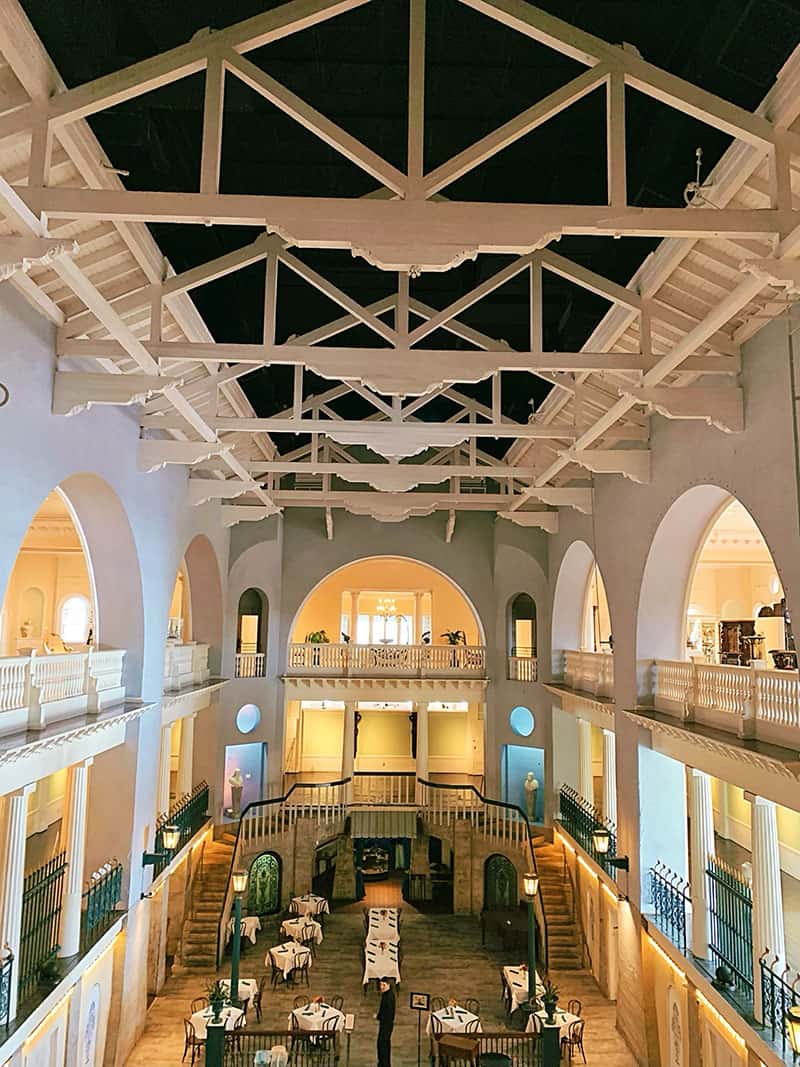 The museum was originally the Alcazar Hotel, built in 1888 by Henry Flagler. At the time, it was home to the world's largest swimming pool. While you can't swim in the pool anymore, you can enjoy a bite at the Café Alcazar located on the pool floor.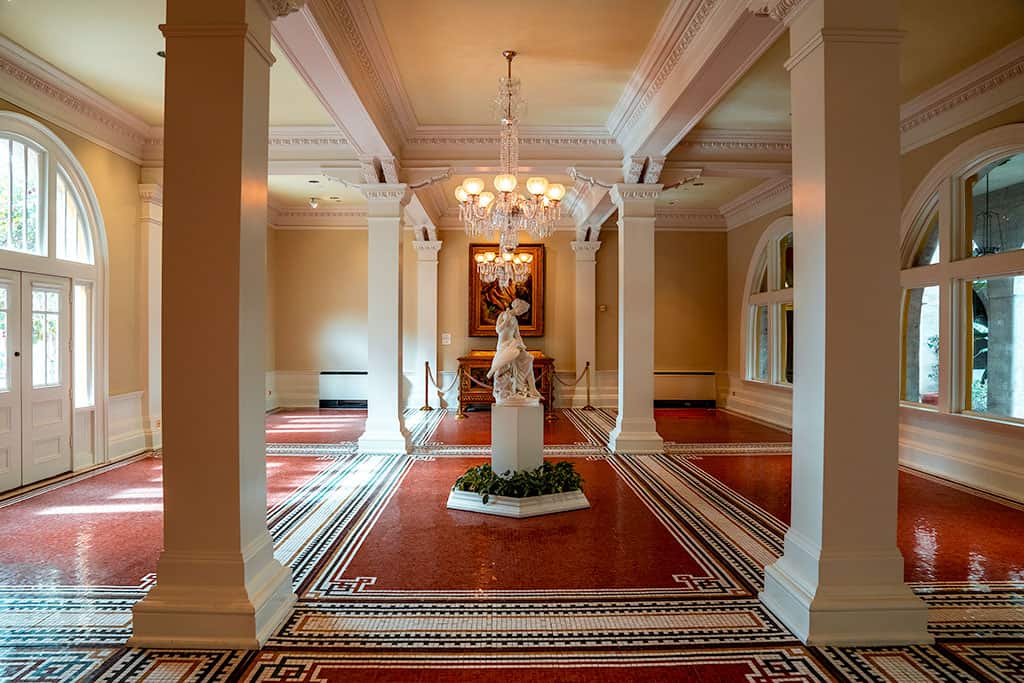 The rest of the Lightner Museum is is home to a large collection of 19th century art, mostly American, that highlights the Gilded Age (1870s to about 1900). Ceramics, class, furniture, paintings and statues take over the rooms that once housed the rich in winter.
Every day there are demonstrations of the antique mechanical musical instruments in the collection, but you are free to join a group tour or take a self-guided tour through the space anytime.
Villa Zorayda Museum
Step inside the home of Franklin Smith for a taste of art from across the globe, and architecture inspired by the Alhambra in Spain. The Villa Zorayda was built as the winter residence for Franklin Smith, a big competitor of hotel and railroad mogel, Henry Flagler.
Consturction of the villa kicked off the Moorish style that you see in many buildings throughout the Old City of St. Augustine. Smith's intention was to bring the world back to St. Augustine for all his friends to experience when they headed to the warmer climate of Florida in winter.
Smith eventually sold the villa to Abraham and Olga Mussallem, who turned the villa into the Zorayda Club (and a speakeasy in the 1920s), then their private family home and eventually a museum in 1933. The Vlla Zorayda has now been cared for by the Mussallem family for more than 100 years.
Visitors are able to tour the rooms and extensive collection of antiques, including the "Sacred Cat Rug." This 2400-year-old rug was made from the hairs of cats that once roamed the Nile river. It's odd to think about (and a bit creepy), but exquisite to see.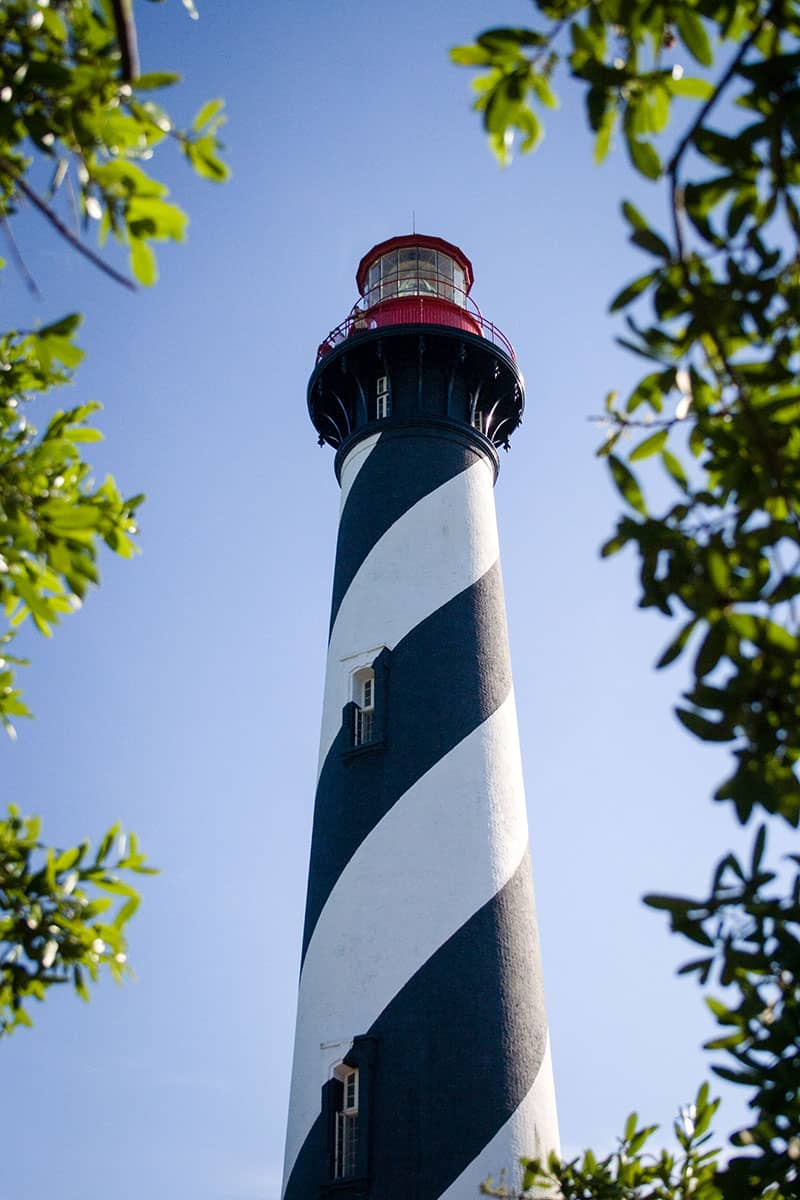 St. Augustine Lighthouse
If you are going to tour a lighthouse, the 165-foot St. Augustine Lighthouse is the one to visit. Make the climb later in the day, close to sunset for the best light and views. There are 219 steps to the top, but it will be worth it.
When you aren't climbing, you can explore the four historic structures and museum around the lighthouse to learn about the importance of this lighthouse in the past, as well as today. Daily demonstrations include boat building, underwater archaeology, navigation and sailing techniques.
Even better– rent a kayak and paddle by the lighthouse on the Salt Run, as you make your way from Lincolnville, under the Bridge of Lions along the Matanzas River.
St. Augustine History Tours
There are a lot of historic sites in St. Augustine. In order to understand how they all came together you should hop on a guided tour.
You will get a better understanding of the conquistadors, which colonials left during wars between the Spanish and British, and when some came back throughout the colonization period of America.
You will also get a greater understanding of why Henry Flagler focused on this particular area, and what ghosts from the past are still lingering.
Flagler College History Tour
Historic tours of Flagler College highlight the architectural heritage of Henry Flagler's former Hotel Ponce de Leon. Tours are lead by students and depart daily from the main lobby at at 74 King Street.
The tour starts in the courtyard, where your guide will point out the dragon lights, bell tower (don't miss the bell tower playing the pre-recorded Star Wars theme song) and fountain, which is a sundial as well.
You will move into the main lobby, checking out the details of the dome, before walking up Flagler's private dining entrance into what is now the student dining hall.
Here you will get a chance to see the 79 Louis Comfort Tiffany Stained Glass windows. These windows are so beloved (and priceless) that each is protected by bullet proof glass to prevent hurricane winds and other natural or human elements from damaging the windows.
Your tour ends in the Flagler Room, formerly the Women's Salon of the hotel. Original furnishings and photographs are on display, as well as dresses and men's clothing from the early 20th century. This room also has a clock containing the largest piece of intact white onyx in the western hemisphere and the original handcrafted Austrian crystal chandeliers.
Take as many photos as you like, just try not to photograph the students as they go about their day. They are trying to learn and don't need to worry about being on your social media account.
St. Augustine Ghost Tours
I hate scary things, and generally ghost tours fall in that realm, but not with the original Ghostly Walking tour in historic St. Augustine. Instead of hunting for ghosts, our guide in period costume led us through the Old Town. She told the tales, legends and history of the people who lived in the houses.
Unrequited love, crazy wives, and business rivals are all part of the history of St. Augustine. I devoured ever juicy moment. Oh, and I slept like a baby that night despite learning that our own St. Francis Inn had quite the ghostly past.
More things to do in St. Augustine, Florida
If you aren't into history, or have had your fill of historic downtown trolley tours, you can still shop, sip and relax your way through St. Augustine, FL.
We loved wandering the streets of St. Augustine's historic Old Town, popping into the local boutiques, getting a little pampering at the Salt Spa and eating all of the fish St. Augustine restaurants have to offer.
Pop into a St. Augustine spa
No girls' getaway is complete without a little uninterrupted relaxation time. Downtown St. Augustine has several spas for you to experience, no matter your budget. While we enjoyed the Salt Spa, you may want a more traditional experience with body treatments or a lap in the pool.
Salt Spa St. Augustine
There are several different treatments to choose from when you book an appointment at the Salt Spa St. Augustine. You can go for the traditional massage, or do the unexpected by enjoying time in the float tank.
Many locals simply book time resting in the Salt Cave. We went all out with a float in the tank, time in the Infrared Sauna and a little nap in the Salt Cave.
Having been in many salt caves in the past, this was a pleasant, more intimate experience. Only a one other person was there with Tamara and I (you stay fully clothed in a salt cave). I have a very hard time relaxing for long periods or time, so I was glad I had my book on my phone. We had already quietly floated (separately) in a float tank and chatted in the sauna. My mind was ready to wake up.
Poseidon Spa at Casa Monica
The Casa Monica Resort and Spa's Poseidon spa brings you back to the city's Gilded Age, as you walk into a Moroccan villa inspired space. Relax with a massage, facial, scrub or mani/pedi. Enjoy the Quiet Room before your treatment to really unwind.
Sample St. Augustine Restaurants
We love to eat, and eat local. St. Augustine restaurants are best known for their wild-caught fish, fresh produce and beachside flavors. And deviled eggs, which seems weird to us. Must be a southern thing, right?
our favorite restaurants in St. AugustinE
Catch 27
Prohibition Kitchen
Kingfish Grill
Aunt Kate's
Sunday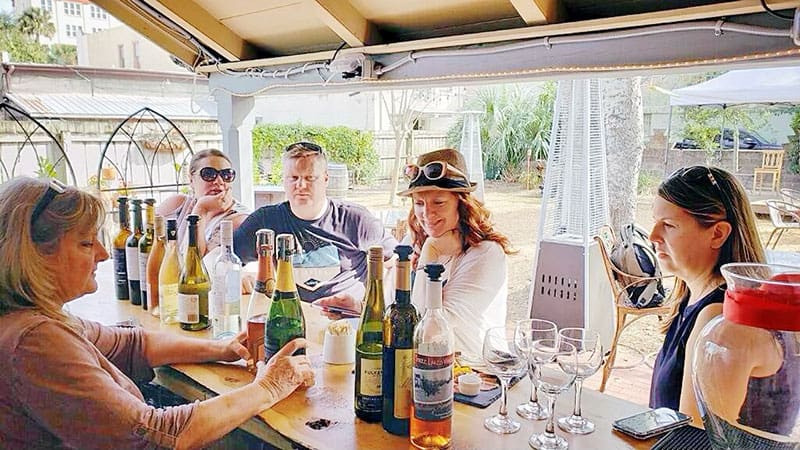 Take a St. Augustine Food Tour
Eat, drink and be merry- that's what we say when we travel with our friends. The Tasting Tours in St. Augustine couldn't agree more. Kick off your tour with a glass of wine at their office, and the pouring doesn't stop there.
The Tasting Tours
No nibbles on this tour, you are getting entrees, , salads, loads of hor d'ouvres and more. Each came with a bottle or two of wine for our little group of five to enjoy together.
We started with a delectable fish dish at Old City House. From there, we moved onto Café Alcazar for hor d'ourves of hummus, olives and escargot, Athena Restaurant for a little flaming spanakopita, and ending at Casa di Vino for a four-wine tasting plus charcuterie board. By the end, we were stuffed (and a little tipsy), ready to head back to our little B&B for a nap.
No two food tours are the same either. While we hit four restaurants that highlighted what the city could offer in terms of variety, you may focus on fish, local vegetables or farm to table. There is no limit to what you may drink and eat as the The Tasting Tours wines and dines you through the city.
St. Augustine Distillery Tour
If you love a good tour with boozy tastings at the end, you don't want to miss the St. Augustine Distillery Tour. Open to the public every day, this free 30-minute tour walks you through the old ice plant the distillery inhabits. Unlike other tours, you don't linger over the machinery, only the booze at the end of your tour.
Two different tastings happen, one in a private room where you get to sample at least three mixed drinks using their small batch vodka, rum or gin. Your second tasting is in the tasting room (open to the public), where you can sample all of the liquors they distill, including their whiskey—neat. No mixers added in the tasting room.
We loved their basic gin the most, but then again, we love gin. The whiskey was pretty good too, but we'll let you be the judge when you pop down. After all, everyone's tastes are different!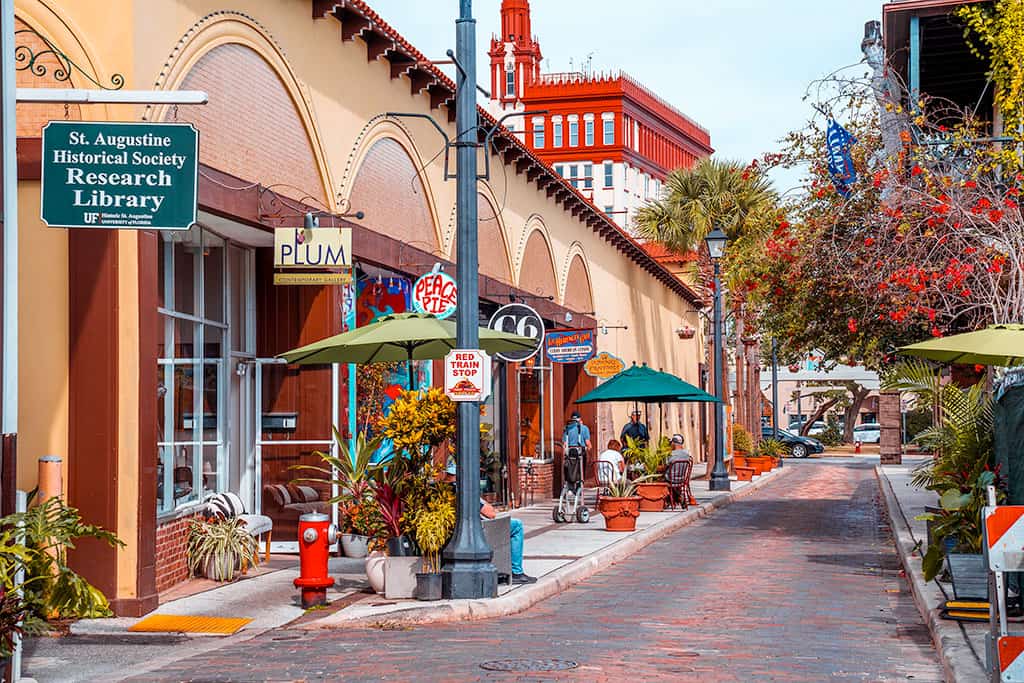 Shop til you drop in Old town St. Augustine
There are a lot of shops in St. Augustine, many catering to tourists who want t-shirts, postcards and other mementos from their trip to Florida.
Don't despair fashionistas and art lovers. There are also several galleries selling local art, a few boutique clothing shops and beautiful jewelry stores with prices that won't break the bank.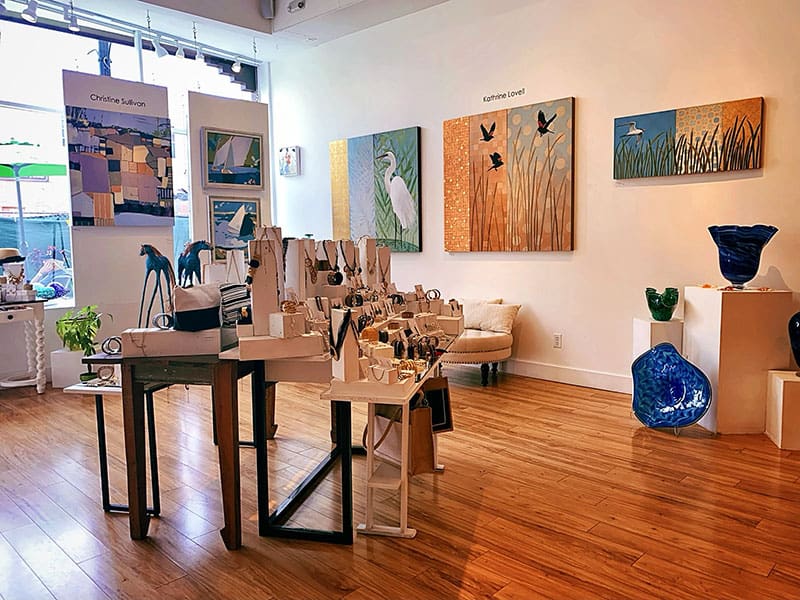 Shops on Aviles Street
Aviles Street, the oldest street in the United States of America, is lined with galleries, restaurants, bed & breakfasts, local art galleries and boutique shops. It is much smaller and quieter Spanish street than the larger St. George Street, just a short walk across the Plaza de La Constitucion in Saint Augustine.
Plum Contemporary Gallery
Plum Contemporary Gallery was one of our favorite stops. Jewelry is beautifully displayed amongst sculpture and paintings on the wall, but the prices are so affordable. Earrings, necklaces and bracelets can be found for around $25 each, many created by local artists. So, don't be put off by all of the art on the walls. This gallery is consumer friendly, even if you are on a small budget.
Two Sparrows
Just around the corner on King Street you will find Two Sparrows, a clothing boutique worth digging around in. Clothes are hung up between houseware, inspirational art and knick knacks. There is a sales rack in the back that generally has some good stuff if you are shopping on a budget. The staff are very friendly and happy to help if you are looking for something in particular.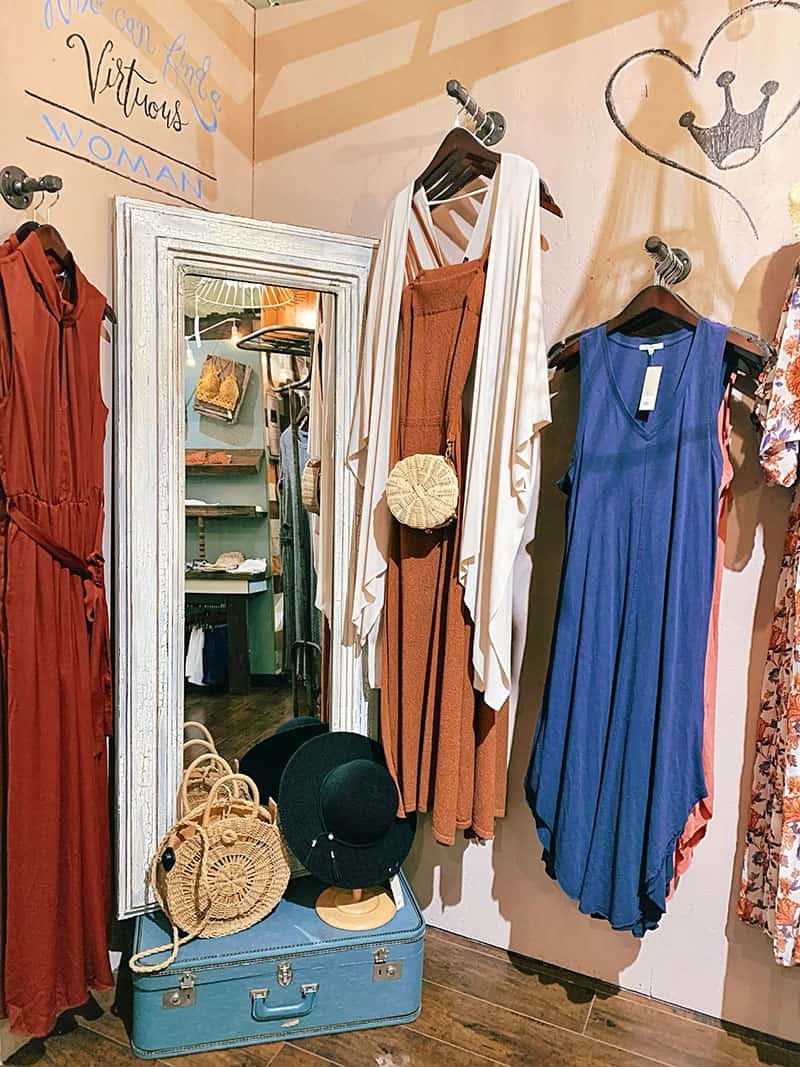 Shops on St. George Street
Red Pineapple: Cute southern inspired housewares, clothing and art.
Earthbound Trading Co.: Cozy elephant pants, t-shirts, dresses and sandals with a distinctly hippie vibe.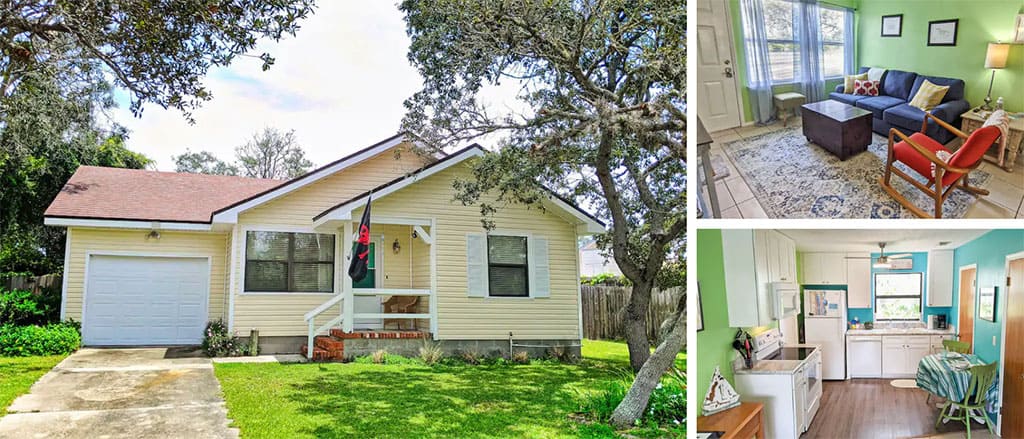 St. Augustine Airbnbs
When it comes to places to stay in St. Augustine, FL, you could go with one of the many hotels or St. Augustine bed and breakfasts, or you could book an Airbnb.
We are lucky enough to have a friend, Rob from 2TravelDads.com, who owns an Airbnb down at Butler Beach that we love to stay at, but there are a few other options in the area. We just love to support our friend and also know our host is incredible, the house is clean and we are steps from the beach.
Or grab another that fits your family and budget below.
St. Augustine Events to plan your trip around
While you need no excuse to visit St. Augustine, FL, sometimes you want a little preplanned fun on your Florida itinerary. St. Augustine, the nation's oldest city, is not lacking in annual events, but these are just a few of our favorites.
Drake's Raid
Dates: June
History buffs won't want to miss this historical reenactment of Sir Francis Drake and his raiders attacking the city in 1586. Expect costumes, old English chatter, pirate artifacts and a bit of mayhem in the historic district.
Sing Out Loud Festival
Dates: September
Love music? How about free concerts? The Sing Out Loud Festival is celebrated each weekend in September at venues across the city. These events are free and bring in local and national acts.
Night of Lights
Dates: Mid-November to Late January
Experience the St. Augustine historic district during the holidays, as the city turns on more than 3 million tiny white lights. Sip a cocktail at one of the many outdoor patios in the heart of downtown, taking in the beauty of the season.
Colonial Night Watch Weekend
Dates: early December
Watch the torch light parade and several historical reenactments from the siege of 1740. If you are a history buff, this is an event not to be missed.