Every time I get in the car with my husband we talk. While most couples hash out their lives over dinner, a glass of wine or in bed, my husband and I catch up in the car, especially when we are on long road trips. As we drove up to Philadelphia one weekend we started chatting about our summer vacation plans. It's been a lean travel year for us so far, and my travel bug was itching something fierce. I had to get out and explore.
Ireland continued to creep into the conversation. We'd mulled over a trip to Ireland with kids for years, but still hadn't booked it. A flight on Iceland Air could get us to Ireland with a stopover in Iceland on the way back, meaning we could see twice the crazy green landscapes for the price of one (plane ticket at least). With a semi-green light to start planning, I jumped on the free TripAdvisor mobile app as we drove, checking what hotels we could afford, which had availability, and more importantly, what the weather would be like when we wanted to visit.
The TripAdvisor forums told me what to expect from the weather, but the real fun started as I researched hotels for our trip to Ireland with kids. So many options! How would I narrow them down? Over 320 million reviews and user photos were at my disposal to make my decision. TripAdvisor has long been my go-to source for reviews, no matter where I end up booking, but now if I find a hotel I want to stay in I can book directly through TripAdvisor.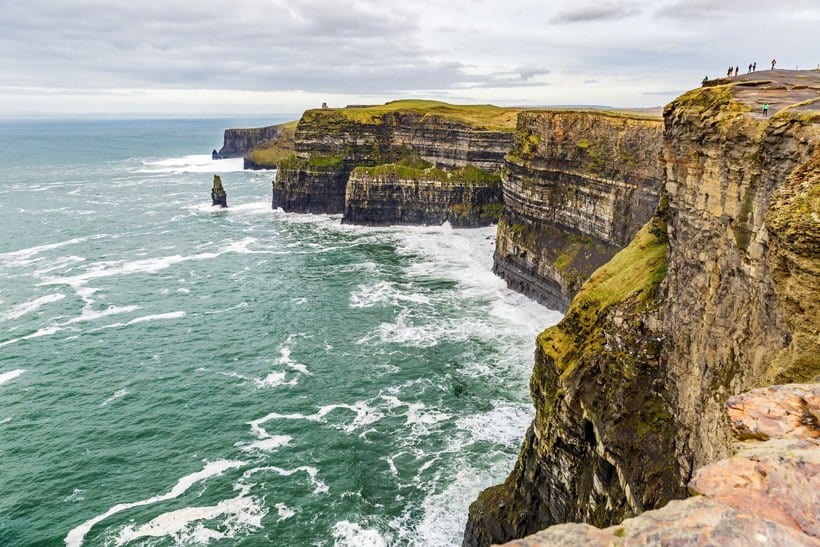 As I dove into my search for the perfect hotel, B&B, cottage, castle and inn, it soon became apparent that we would need to take a road trip around the country. I'd won a weekend stay at Ashford Castle in the fall, so we would have to go northwest of Dublin for a few days. Of course, the usual first trip to Ireland musts had to be on the list too– the Ring of Kerry, grabbing a drink in Dublin and a hike to the Cliffs of Moher.
My grandmother was from County Cork, which meant we would be discovering my roots in that part of the country as well. The more I researched, the more complicated, yet exciting the trip became. My husband started to despair over the budget and the amount of vacation days he would have to take. I'd get the budget figured out, but his vacation time, well that was a different story…
… In the end the budget might decide our Ireland with kids trip length and itinerary more than where we want to go, but we do have options. After a quick TripAdvisor search I found a beautiful cottage in County Kerry for about $600 a week, a tiny B&B near the Cliffs of Moher for under $100 a night, and one of the prettiest Radisson Blu's I've ever seen (the Radisson Blu St. Helen's Hotel) in Dublin. With TripAdvisor's PriceFinder I know I will get the best rate no matter where I book.
Our drive continued as I shouted out new hotels and activities I'd found for us. I already saw myself with my boys hiking across the coastal beaches and snapping photos of my family at every castle along our route through Ireland with kids in tow. My travel wheels were spinning, and I didn't have a notebook or a spreadsheet open yet. Our long layover in Iceland hadn't even made it into the budget in my head, although it would have to soon since Iceland is not a cheap place to visit. I wasn't too worried though; there are always budget options when traveling if you know where to look.
What are your plans this summer? Anything exciting? Will you be using TripAdvisor to help you weed through the thousands of hotels out there to find the right hotel and price to fit your budget?
Photos of Cliffs of Moher (vertical), Colorful Dublin Buildings, Calway, Ireland, Cliffs of Moher and Kilkenny, Ireland via Shutterstock.com
Ireland (Dublin) Destination Guide
This page contains affiliate links, meaning if you book or buy something through one of these links, I may earn a small commission (at no extra cost to you!)
Dublin Hotels
Looking for more? Search for the best Dublin hotel on Expedia.com.
Dublin Vacation Rentals
Need a car? Grab the best rates on rental cars HERE (and yes, we use this site for every trip).
This post was written in collaboration with TripAdvisor as part of a paid campaign. As always, my opinions and travel dreams are my own. When they aren't you will be the first to know.