Maine's Best Cities
Find the Best Maine Hotels and Vacation Rentals
Maine'S BEST TOURS AND ATTRACTIONS
DIVE DEEPER INTO Maine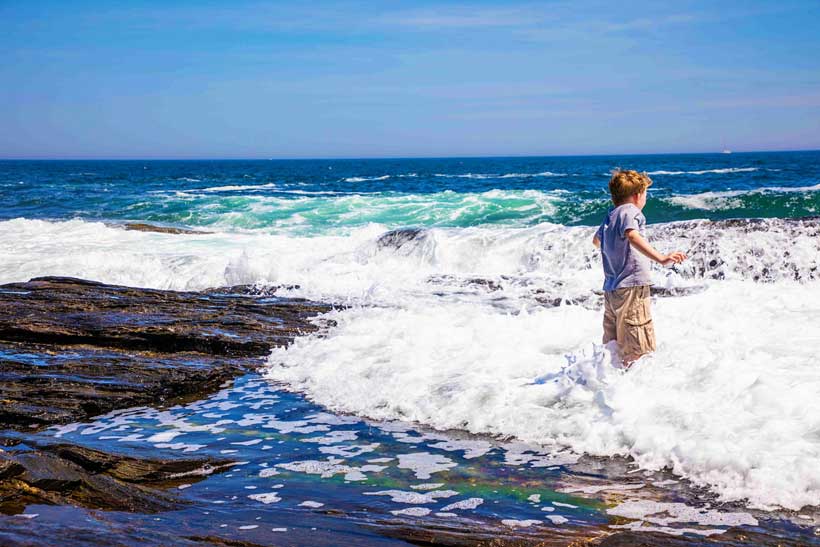 Maine FAQ
Why should I consider visiting Maine for my next travel destination?
Maine, known for its rugged coastline, pristine forests, and charming towns, offers a diverse range of experiences for all types of travelers. Whether you're an outdoor enthusiast, a food lover, or a history buff, Maine has something to offer everyone.
When is the best time to visit Maine?
The best time to visit Maine depends on your preferences. Summer (June to August) is popular for its pleasant weather, ideal for coastal activities. Fall (September to October) brings stunning foliage, making it a favorite for nature lovers. Winter (December to February) is perfect for skiing and snowboarding, while spring (March to May) offers milder weather and fewer crowds.
What are some must-visit destinations in Maine?
Maine offers a variety of captivating destinations. Explore the historic streets of Portland, relax in the charming coastal town of Bar Harbor near Acadia National Park, or discover the artistic vibe of Rockland. Don't miss the rugged beauty of Acadia National Park and the serene beauty of Moosehead Lake.
Are outdoor activities popular in Maine?
Absolutely! Maine is a paradise for outdoor enthusiasts. You can hike along the scenic trails of Acadia National Park, kayak in the calm waters of Casco Bay, or go whale watching off the coast. In winter, skiing and snowshoeing in places like Sugarloaf and Sunday River are popular.
What's unique about Maine's cuisine?
Maine is renowned for its seafood. Indulge in fresh lobster, clams, and oysters. Don't forget to try a classic lobster roll! Blueberries are also a big deal here – you'll find them in jams, pies, and even beer.
How can I experience Maine's coastal beauty?
Exploring Maine's coastline is a must. Take a scenic drive along Route 1 to see charming villages, rocky shores, and lighthouses. You can also take a boat tour to get up close to the rugged coastline, or hike the trails in Acadia National Park for breathtaking ocean views.
Are there any cultural attractions in Maine?
Certainly! Maine has a rich maritime history. You can visit the Maine Maritime Museum to learn about the state's seafaring heritage. The Portland Museum of Art showcases a diverse collection of artworks. Additionally, there are many art galleries and craft shops throughout the state.
What's the significance of lighthouses in Maine?
Maine's coastline is dotted with iconic lighthouses, each with its own history and charm. These lighthouses served as crucial navigational aids for ships in the past. You can visit popular ones like Portland Head Light and Pemaquid Point Light.
Are there any family-friendly attractions in Maine?
Absolutely! Families will love visiting the Children's Discovery Museum, Funtown Splashtown USA amusement park, and the Maine Wildlife Park. The beaches, like Old Orchard Beach, also offer family-friendly fun.
What are some hidden gems in Maine?
Consider visiting the town of Camden with its picturesque harbor, or the quiet beauty of Monhegan Island. For a unique experience, explore the Desert of Maine, an unexpected sand dune formation.
How can I experience Maine's fall foliage to the fullest?
To experience the vibrant fall foliage, drive along scenic byways like the Moosehead Lake Loop or the Rangeley Lakes National Scenic Byway. Acadia National Park and Grafton Notch State Park also offer stunning fall views.
Is camping a popular activity in Maine?
Yes, camping is very popular. You can choose from camping in state parks, like Sebago Lake State Park, or more rustic camping in the backcountry of places like Baxter State Park.
What's the best way to get around Maine?
Having a car is the most convenient way to explore Maine, especially if you want to venture outside major cities and into more remote areas. Public transportation options are limited in comparison.
Are there any annual events or festivals in Maine?
Maine hosts a variety of events and festivals throughout the year. The Maine Lobster Festival, held in Rockland, is a major highlight. The Common Ground Country Fair and the Camden Windjammer Festival are also worth attending.
Can I enjoy winter sports in Maine?
Absolutely! Maine is a winter wonderland. Skiing, snowboarding, snowshoeing, and even dog sledding are popular activities. Sugarloaf and Sunday River are renowned ski resorts.
What's the best way to experience Maine's islands?
Take a ferry to some of Maine's picturesque islands, like Mount Desert Island, home to Bar Harbor, or the Cranberry Isles. These islands offer a unique blend of natural beauty and small-town charm.
How can I learn about Maine's maritime history?
Visit the Maine Maritime Museum in Bath. It's a comprehensive museum that delves into the state's maritime heritage, including shipbuilding, lobstering, and naval history.
What outdoor adventures can I enjoy in Maine?
Maine offers a wide range of outdoor adventures, from hiking and biking to kayaking and fishing. You can also go camping in remote wilderness areas or explore the network of trails in Acadia National Park.
Can I explore any wineries or breweries in Maine?
Certainly! Maine has a growing craft beer scene, with many breweries offering tours and tastings. There are also wineries and distilleries producing unique beverages from local ingredients.
How can I respect Maine's natural environment during my visit?
Respecting Maine's natural environment is essential. Follow Leave No Trace principles, stay on marked trails, and dispose of waste properly. Be mindful of wildlife and adhere to park regulations to preserve the state's beauty for future generations.