One of the most exciting and terrifying adventures for an American to do when traveling in Ireland is to drive on the opposite side of the road.
Oh yes, we are just thrilled by the idea (hear the sarcasm in my voice? Good).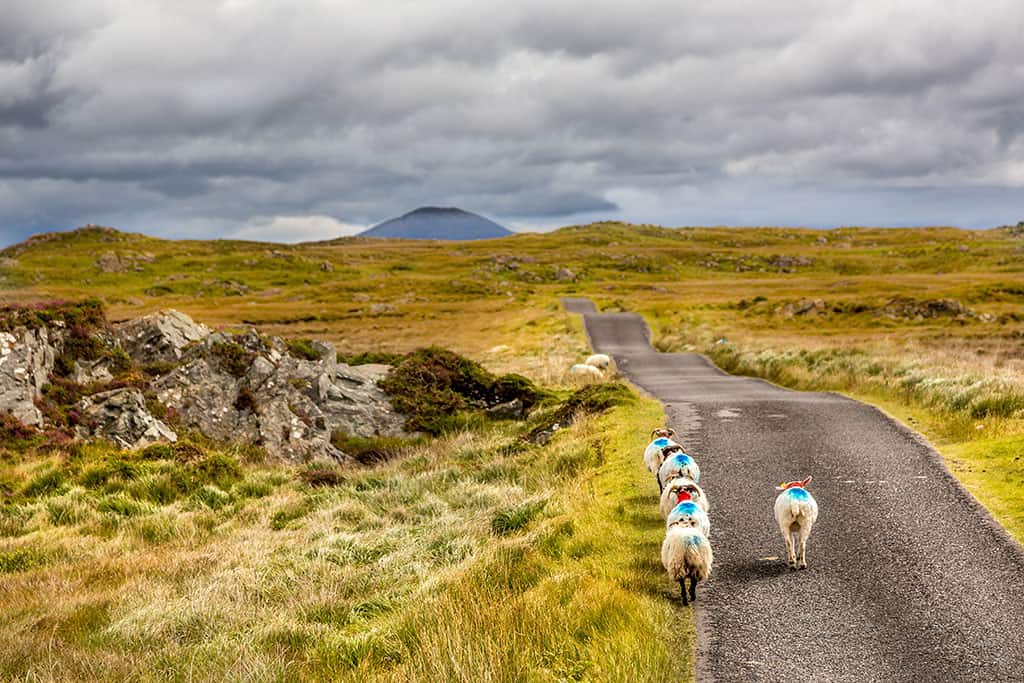 Why Drive in Ireland?
We want to wander those ancient country roads of Ireland on an epic road trip. We need to see the undiscovered sights and witness sheep crossing the narrow roads along the Wild Atlantic Way.
Then again, those teeny, tiny roads freak us out so much that panic starts in before we've taken off from the Dublin airport after landing on the Emerald Isle.
Warning About Manual Cars in Ireland
Oh, and if you really want a treat, rent a car with a stick shift (manual transmission vehicle). Try shifting on the left as well as driving.
Every Irish rental company agents won't just laugh at you when you try to get into the driver's seat on the left. Oh no. They will take the car away from you when you rip out the clutch on the way out of the parking lot.
Driving in Ireland with a US license and ingrained American rules of the road can be tricky when visiting Ireland, so staying calm is half the battle. And maybe rent a car with an automatic transmission if you aren't a season veteran on a stick shift.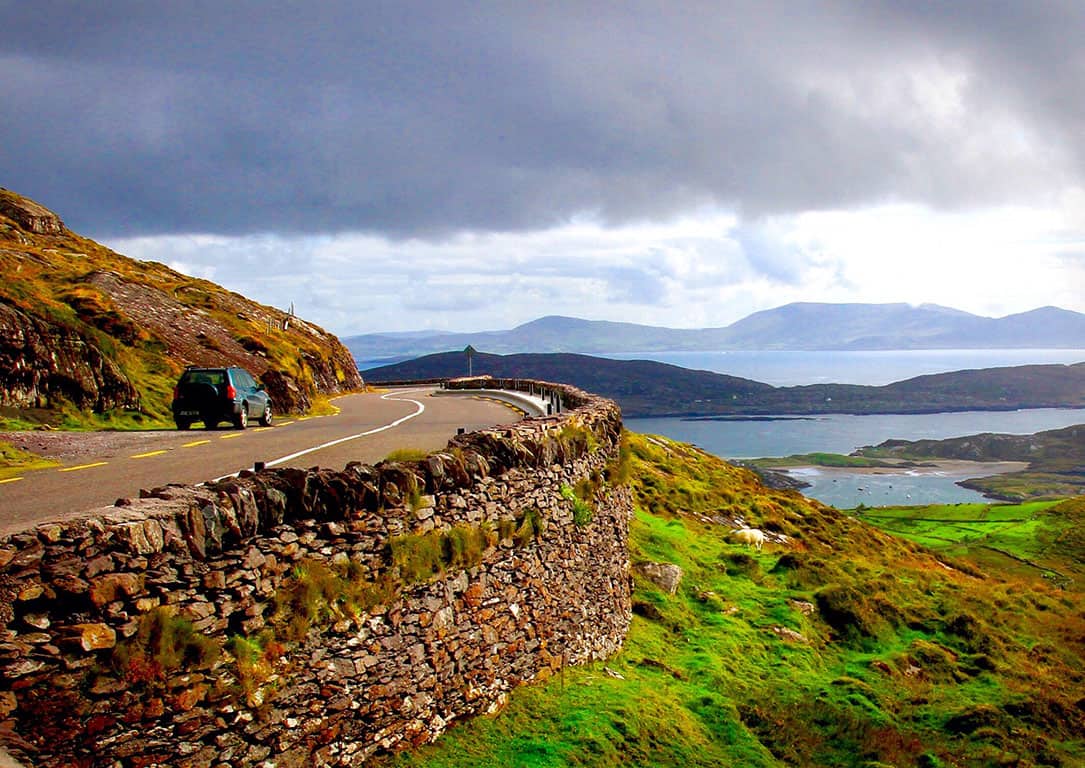 Trick to Ireland Driving
Have no fear though, my brave right-hand driver American friends (and any other right-side-of-the-road) –You CAN drive on the left-hand side of the road.
Your brain will adjust. You just need to pace yourself, avoid major cities when you land in a fog of jet lag, and take things slow.
No Speed Racer reenactments in Ireland, please. Obey the speed limit. There are enough tour buses trying to run everyone off the roads as it is.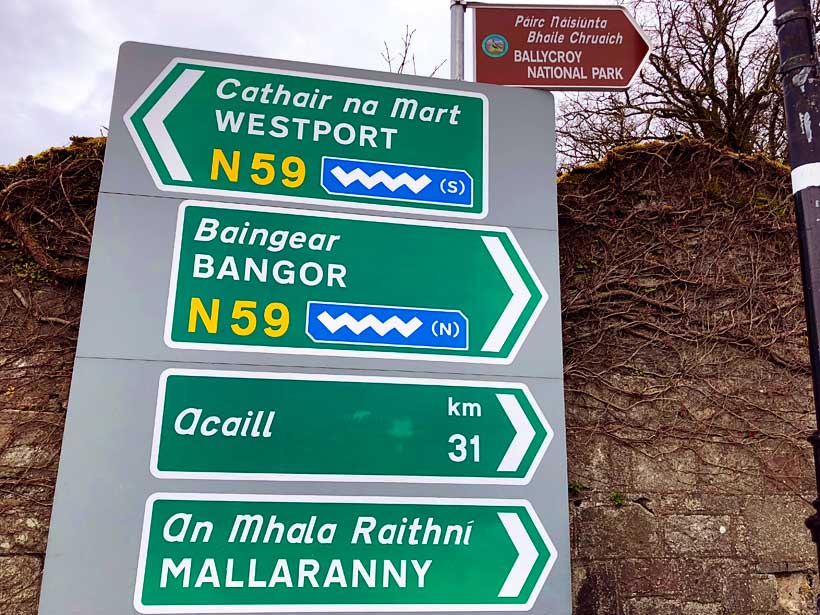 FAQ and Tips for Driving in Ireland
Do I need a Credit Card to Rent a Car in Ireland
Short answer, yes. Most rental car companies still want you to pay with a credit card, not a debit card.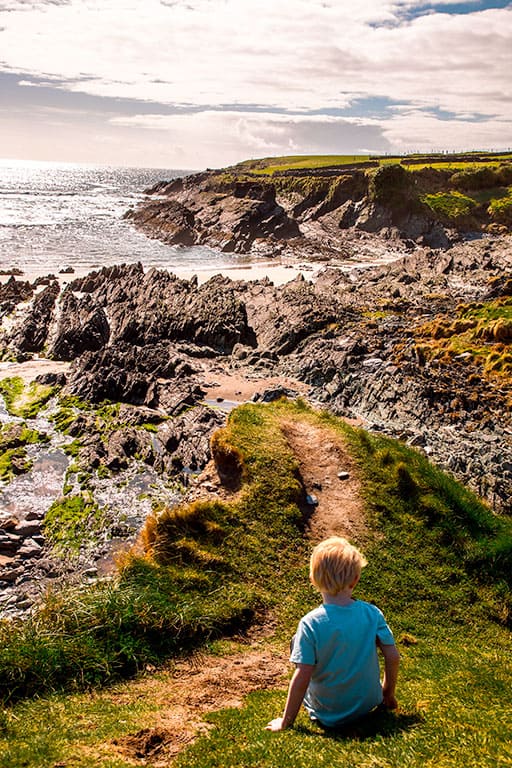 Are there toll roads in Ireland?
Yes, there are definitely toll roads and toll booths where you pay to be on those roads, especially as you drive out of Dublin. The fee isn't too crazy and worth it to be on those national roads, so make sure you bring cash and have a credit card handy.
Are there traffic lights in Ireland?
Yes, this is a normal country with traffic lights to help keep people safe. However, they have more colors than we do in America.
What do Irish Traffic Light Colors Mean?
Red = STOP!
Amber/Orange = STOP if you can because the light is about to change
Flashing Amber = yield to other traffic, but go when it's safe
Amber arrow = go in the direction of the arrow, but yield to other traffic
Green = go on if the road is clear
Green Arrow = You can only go in the direction of the arrow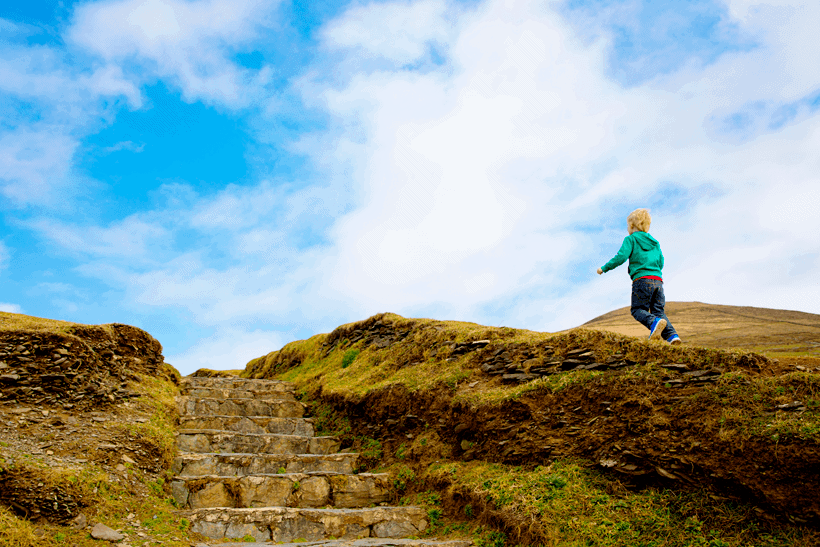 Can you drive with US license in Ireland?
Good news for U.S., Canadian and European Union residents! You don't need to get an international driver's license. You can drive with a US license in Ireland and Northern Ireland, as long as it is valid while you are traveling.
However, you must meet the usual car rental age requirements (check rental car agency for details). The same goes for Canadian and EU citizens.
So, save yourself the $15 (or so + passport photo costs) on that international license when going on a trip to Ireland. Just don't forget your home country driving license.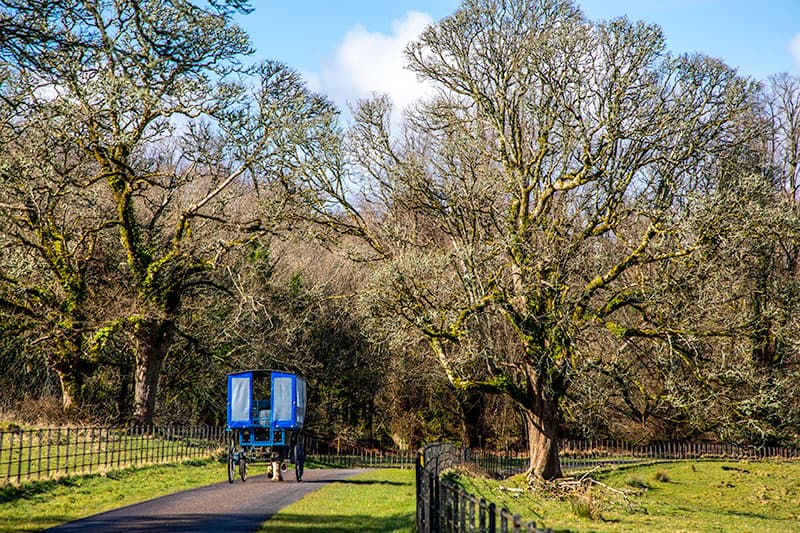 Where do I fill up on Fuel in Ireland?
Like most countries, Ireland has gas stations where you can fill up on diesel or gasoline. These fuel stations could be one pump in front of a tiny shop along a rural road or a megaplex where you can not only get gas, but coffee and lunch too.
Most will accept credit cards or cash. Have Euros on hand just in case you have to fuel up at one of the very small gas stations in Ireland.
What kind of fuel should you use in your rental car?
Most rental car companies offer cars, vans, luxury vehicles and SUVs that take either gas or diesel, so be VERY careful to check which kind of fuel your car takes before you fill up.
Rules of the Road in Ireland
Drive on the left.
Always obey the speed limit (there are traffic cameras everywhere).
Always wear your seat belts. It's a law in the Republic of Ireland.
The left lane is the slow lane on the highway (motorways).
There are roundabouts on the highways.
In general, you can expect roads to be labeled as such:

N + a number = a highway.
R + a number= larger roads.
L + a number =smaller roads.
If there is no number, you are basically on a tractor road

Your GPS is messing with you.
Always carry your cell phone
Tour buses get the right of way. Always. Pull over to the side of the road if one needs to pass.
Drive during the day, as it gets very dark at night.
A tight white dashed line means it is a two way traffic street
Learn what a few of the road signs mean before you go.
Traffic cameras are everywhere. If your GPS tells you one is coming up. Do not ignore it.
Toll roads do exist. Have small change on hand whenever possible.
Trick to Driving on the Left Side of the Road
The biggest hang up most people have is driving on the left-hand side of the road.
Now, granted, I think driving in Rome during rush hour is hilarious (and driving in Sicily was even better), so take what I say with a grain of salt when it comes to driving in Europe. I also hit a sideview mirror and almost crushed a bicyclist while trying to parallel park in Dublin our first hour in Ireland. Again, we all make mistakes, right?
Driving on the left, if done in a smart way, is easier then you are giving yourself credit.
Plus, the Irish will instantly know you aren't from around there no matter what because you drive like an American (and always look lost). We can't help it.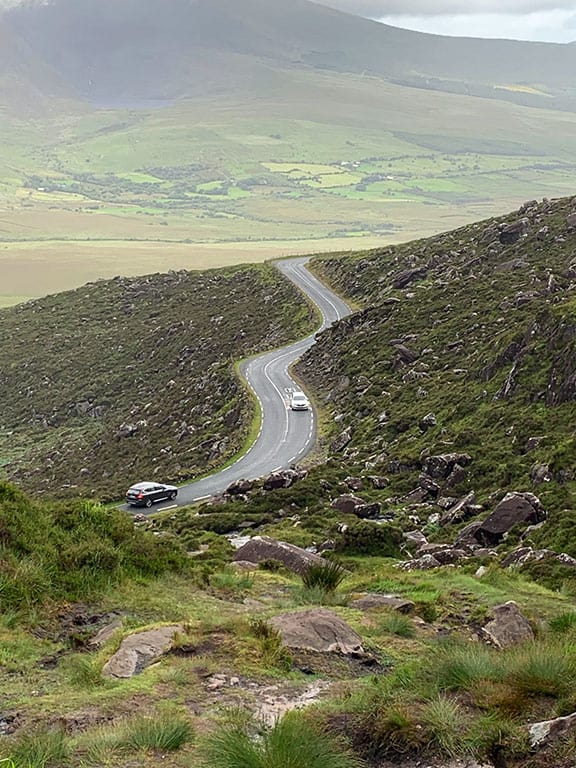 Getting your feet wet driving on the Left
Arriving in Dublin
'First off, don't drive directly into the city. If you plan on spending a few days in Dublin, grab your rental car when you are ready to leave the city.
You won't need a car while in town, so save the cash and the headache. Parking fees will just add to your budget, as will those added rental days. You can always book a car hire to get you to and from the rental companies.
Arriving in Shannon
If you are flying into Shannon, head out of town immediately. Shannon is a very small airport and you can get onto the national roads (major roads) within minutes.
Driving on the highways is the fastest and easiest way to get comfortable on the left side of the road.
Get used to where your body is positioned, where your mirrors are and where that left side of the car is in relation to the lines on the road.
Once you get to those smaller, country roads during your road trip through more rural areas that left line will be crucial.
Slow lanes and fast lanes
Just like in the U.S., there are passing lanes on the highway, or as I like to call them "the slow lane" and the "fast/let's get there already" lane.
This is true in Ireland as well, but just as you drive on the opposite side of the road, so too are the lanes. The left lane is the "slow" lane, while the right lane is the passing lane.
Mind the Right Road Line… and the Left
One of the hardest things to get used to is watching that right line as you drive down the smaller roads. You will meander over into the middle of the road, scared to get too close to the left side.
This is all well and good if no one is coming, but when another car comes and you whip over to the left and have only a stone wall to bounce off of things to not end well for you or the wall.
Know where you are on that right line at all times. Keep an eye on the left line as well, so you know how much space you have if a larger truck or tour bus comes down that tiny lane as well.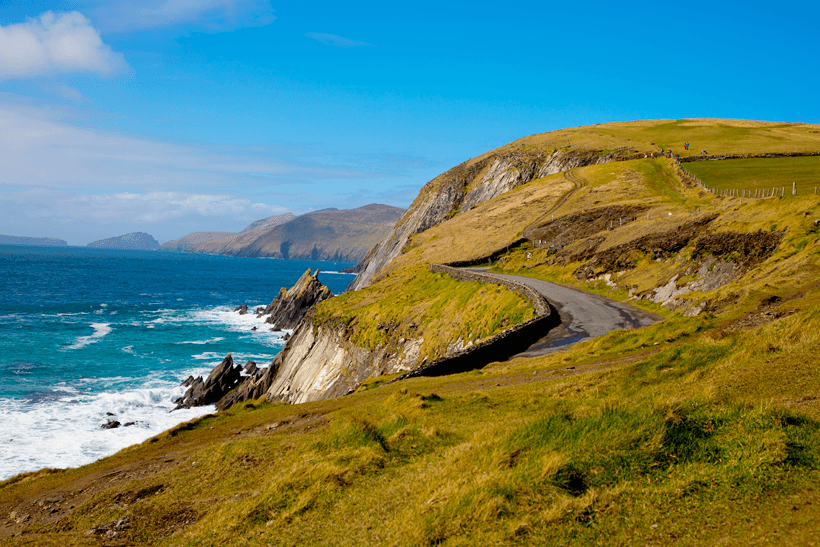 Roundabouts in Ireland
Traffic circles or roundabouts in the middle of the road are another big stress for people. Everyone thinks they will enter them on the wrong side, when really, there is no way for you to do that.
There are arrows EVERYWHERE directing you into the roundabout. Other cars are also going through that same traffic circle with you. Just follow them.
Do be mindful if you are in the inner or outer lane though.
LOCAL DRIVER TIP: The left lane on a roundabout is used to go to the first and second exits on a roundabout. The right lane in a round about is for the third exit only (or any other exits after 6 o'clock).
Drive in Ireland during the Day
Nervous drivers should drive during the day as much as possible. Ireland is very dark at night. Those tiny winding roads can be intimidating. F
or instance, my father wanted to see the moon shining on the Cliffs of Moher. His GPS got him to what he thought was the parking lot, but he couldn't find the visitor's center, which is built into a mountainside.
We are all very happy he did not attempt to walk out and find the Cliffs of Moher without one of us, least he fall over the Cliffs.
Goats, sheep, birds and people are walking on those roads, and even on the highway it can be very dark out in the middle of the country.
If you are not a confident driver, get to your destination by sundown for all of our sakes.
Do you need a GPS?
In the States, I rarely use my in-dash GPS. "She" is generally useless and has no idea where she is going. The Google Maps app on my phone is better 9 out of 10 times. However, in Ireland, my GPS gal was my best friend.
Most car rental companies offer a daily rate for GPS rental, but it is not nearly as expensive as you will find in the states.
Benefits of using a GPS
The screen was in a better position and larger, so I could more easily follow them.
I didn't have to use up all of my data (although I have unlimited data now, so that's not an issue).
Directions were generally more accurate, or at least the GPS knew where I should be going.
My GPS took me on some very tiny roads Google never would have taken me down, which led us on a few wild adventures.
This post may contains affiliate links. If you make a purchase after clicking one of those links I will receive a small commission.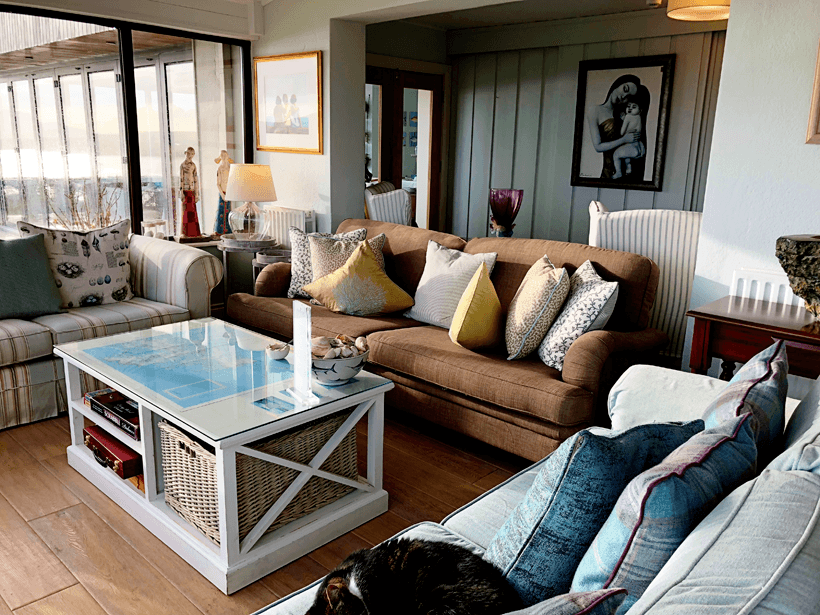 Ireland (Dublin) Destination Guide
Dublin Hotels
Dublin Skylon Hotel: A family run hotel situated near many Dublin landmarks. Hotel features free Wi-Fi, paid parking, and a bar/lounge.
The Mayson: Beautiful hotel with pool, free Wi-Fi, and bar/lounge.
The Croke Park: An unforgettable experience. The Croke Park is nestled close to Dublin center and features conference facilities, free parking, and Wi-Fi.
Looking for more? Search for the best Dublin hotel on Expedia.com.
Dublin Vacation Rentals
Pin it and Start Planning Your Ireland Vacation