So, you are planning a trip to Ireland. You want to see the Ring of Kerry and Killarney National Park, so you assume the perfect location to set up camp is in Killarney.
Well, you could, or you could book a night in Kenmare along the Ring of Kerry, which is part of the Wild Atlantic Way, and a great base for anyone who really wants to get to know the tip of the peninsula while also enjoying the friendly atmosphere of a small town.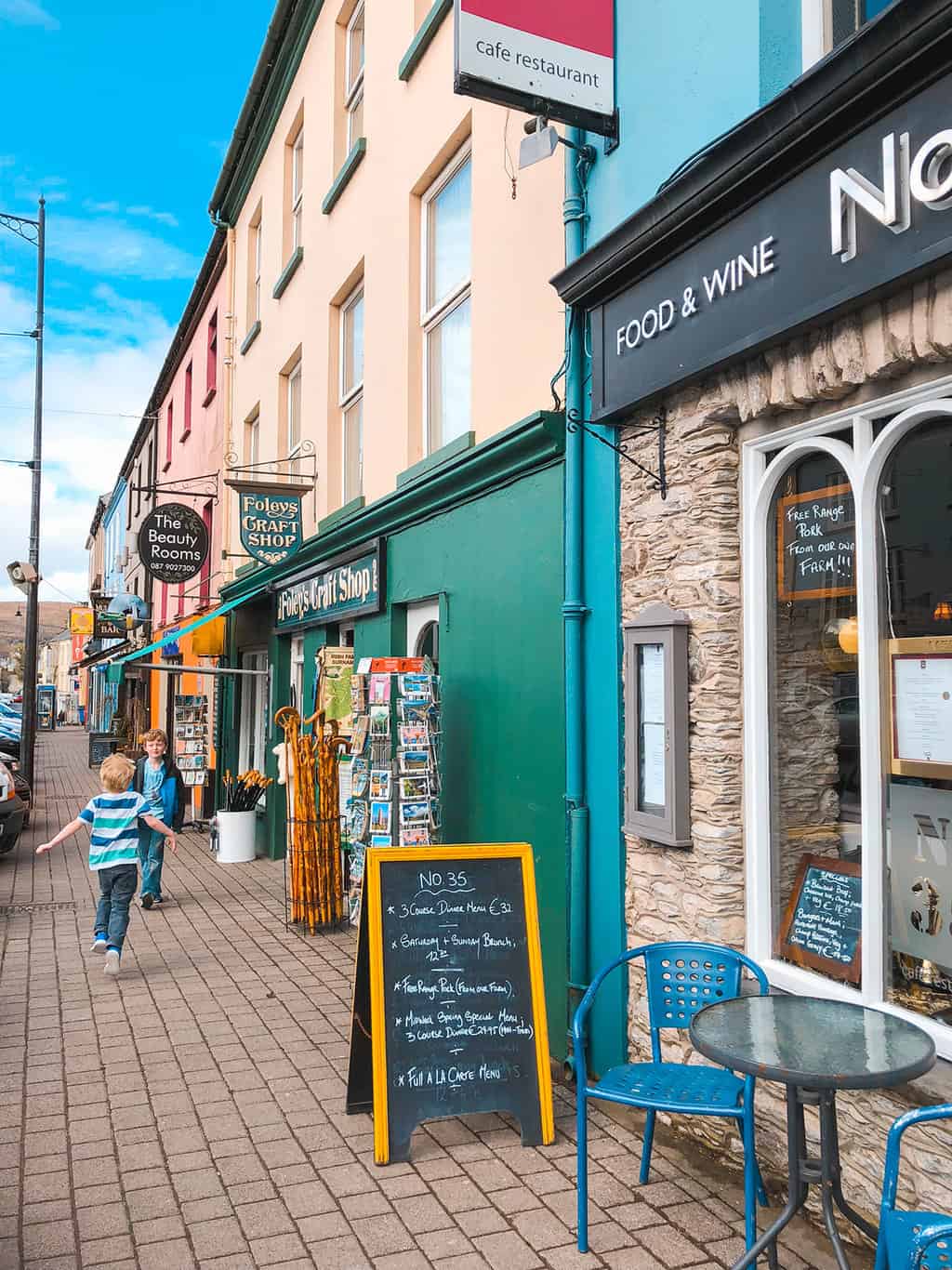 This picturesque town is across Moll's Gap (Céim an Daimh – along one of the many mountain ranges in Ireland) as you drive from Killarney clockwise around the ring road, and is the perfect spot to spend a night or two so you have ample time to enjoy panoramic views of the water, and day trip to see more of the natural beauty on your circular route around the peninsula.
Read our guide to the best things to do in Killarney Ireland
Founded by English politician Sir William Petty in the late 17th century, Kenmare is a small town sitting between Iveragh Peninsula and Beara Peninsula in County Kerry. Its Irish name is Ceann Mara meaning 'head of the sea' (the name Kenmare is the anglicized form of ceann mara) and locals call it the Little Nest, due to its quaintness and small size. Many might overlook Kenmare in favor of Killarney and other larger towns in the area, but there are plenty of things to do in Kenmare too.
Kenmare, Ireland does benefit from being at the heart of County Kerry and on the popular Ring of Kerry road trip route, a gorgeous scenic drive that is on most travelers Ireland bucketlist. If you book a Kenmare hotel, you're only a stone's throw from one of Ireland's best national parks, a UNESCO World Heritage Site, rugged beaches, bustling cities, and more.
The town of Kenmare is filled with multicolored houses, bunting, and a small pier.Basically, it is exactly how you imagine a quintessential Southern Irish town to look. Let's dig into all of the best attractions in Kenmare town and the surrounding area. We're covering the best things to do including traditional pubs, day trips, what to eat, where to watch talented musicians from the region, and the best natural and historical sites.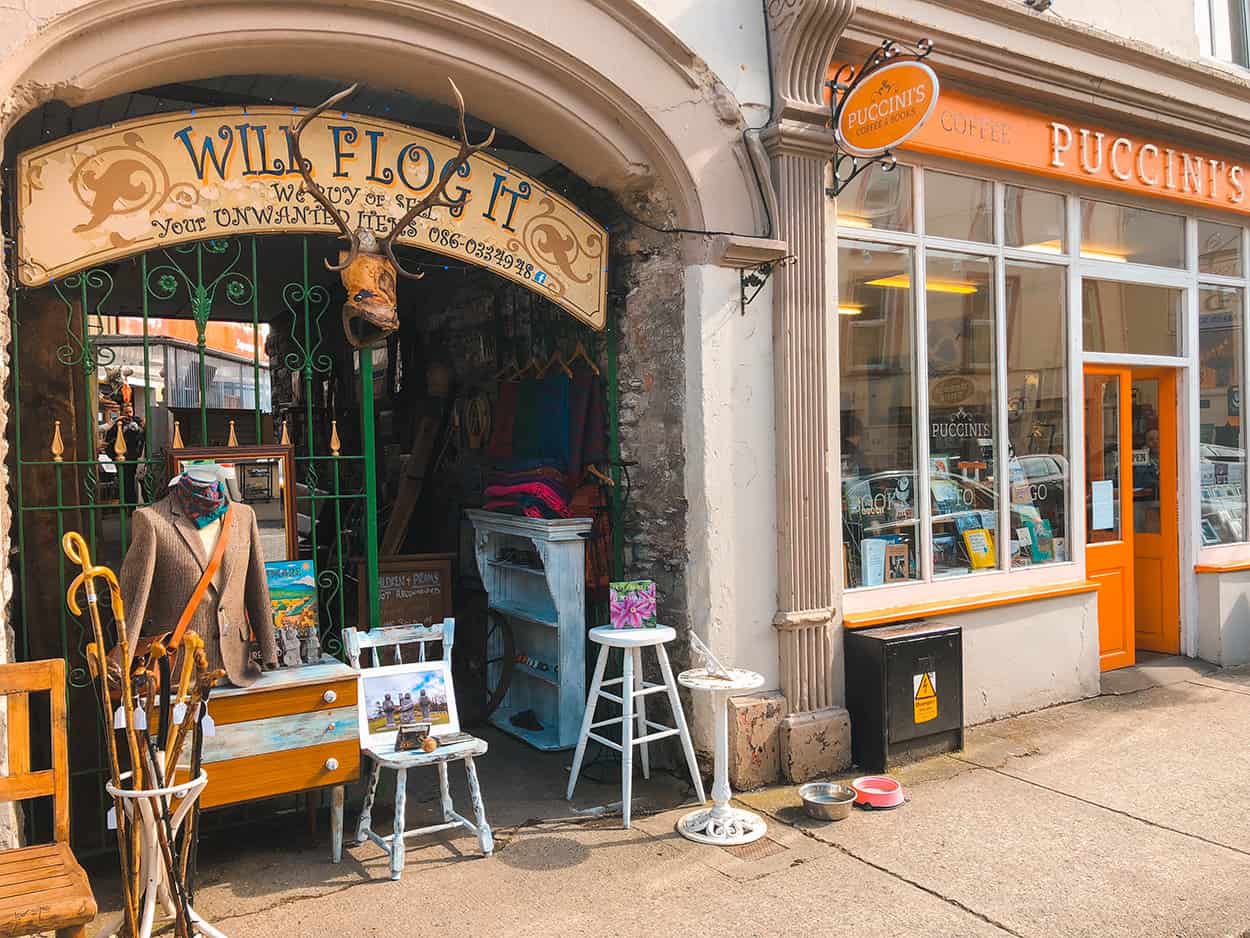 Kenmare Ireland Trip Guide
Flights to Ireland
Snag the best price on flights to Ireland through GOING, our preferred cheap flight notification site. Trust me, I've scored $500 nonstop LAX to Dublin thanks to a recent email!
Or start your search on Expedia HERE.
Hotels in Kenmare Ireland
It's easy to find great hotels in Kenmare that also serve a free breakfast and offer free parking for their guests (essential in this tiny town).
PIN IT AND START PLANNING YOUR EPIC TRIP TO IRELAND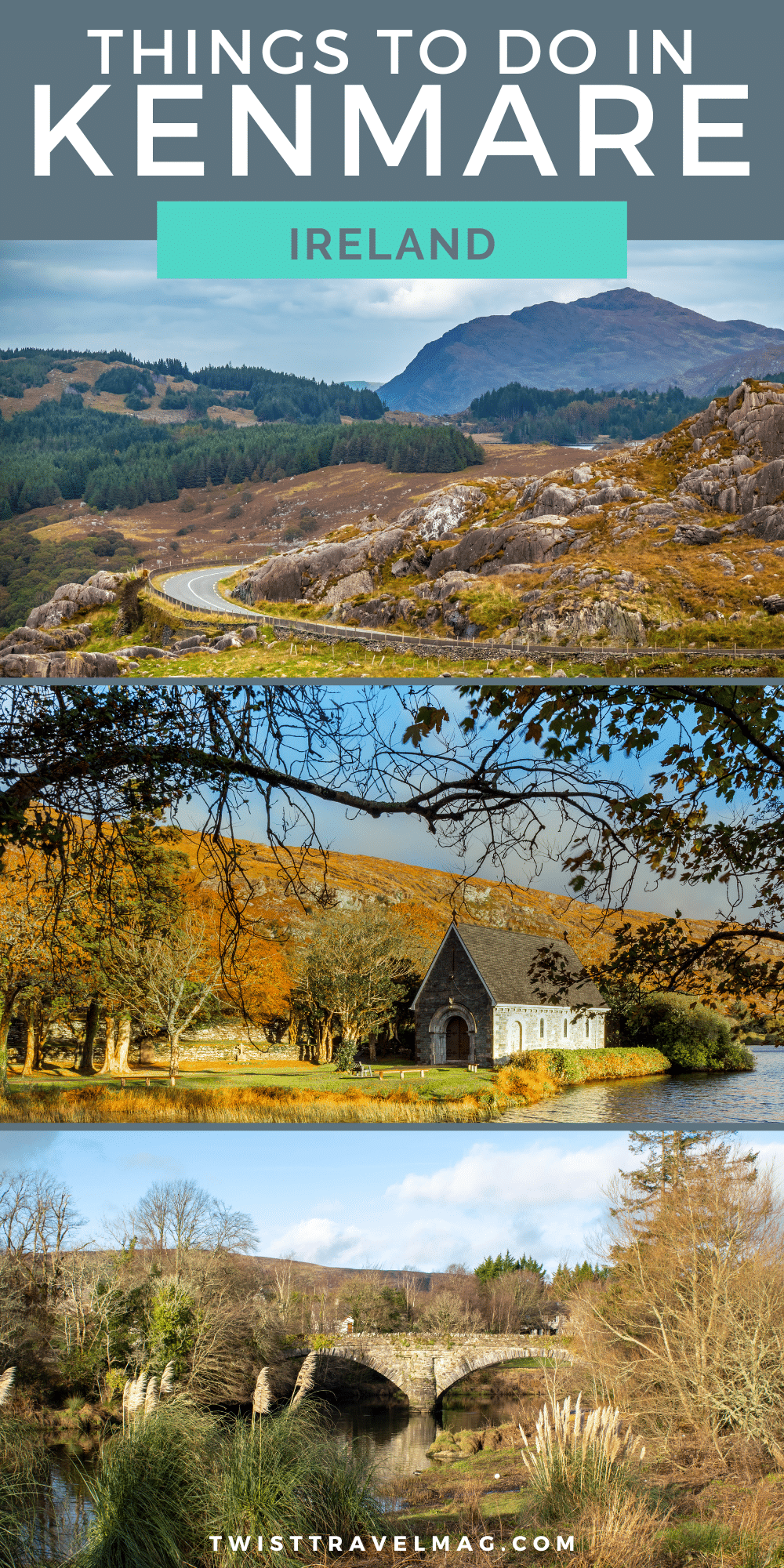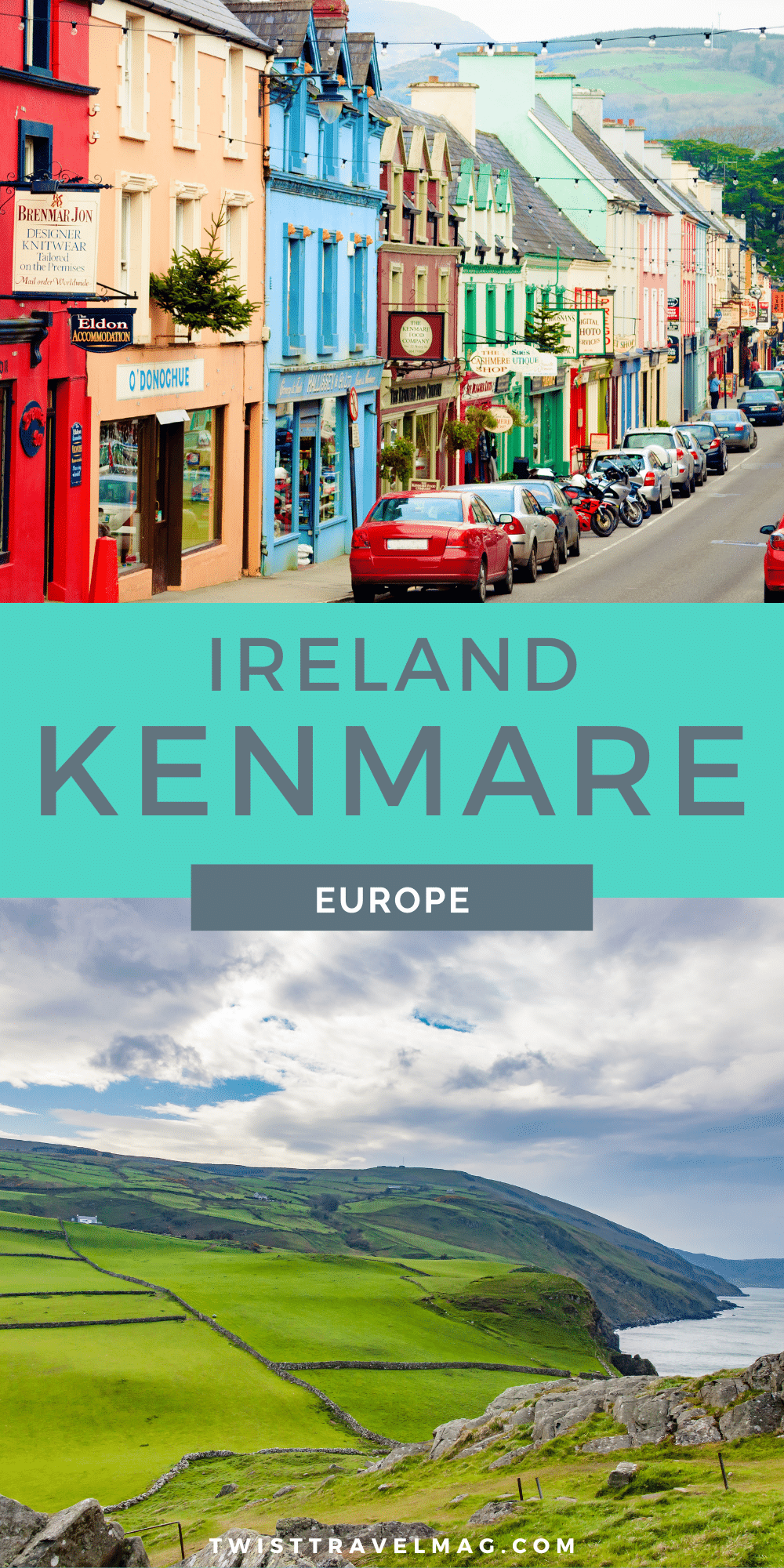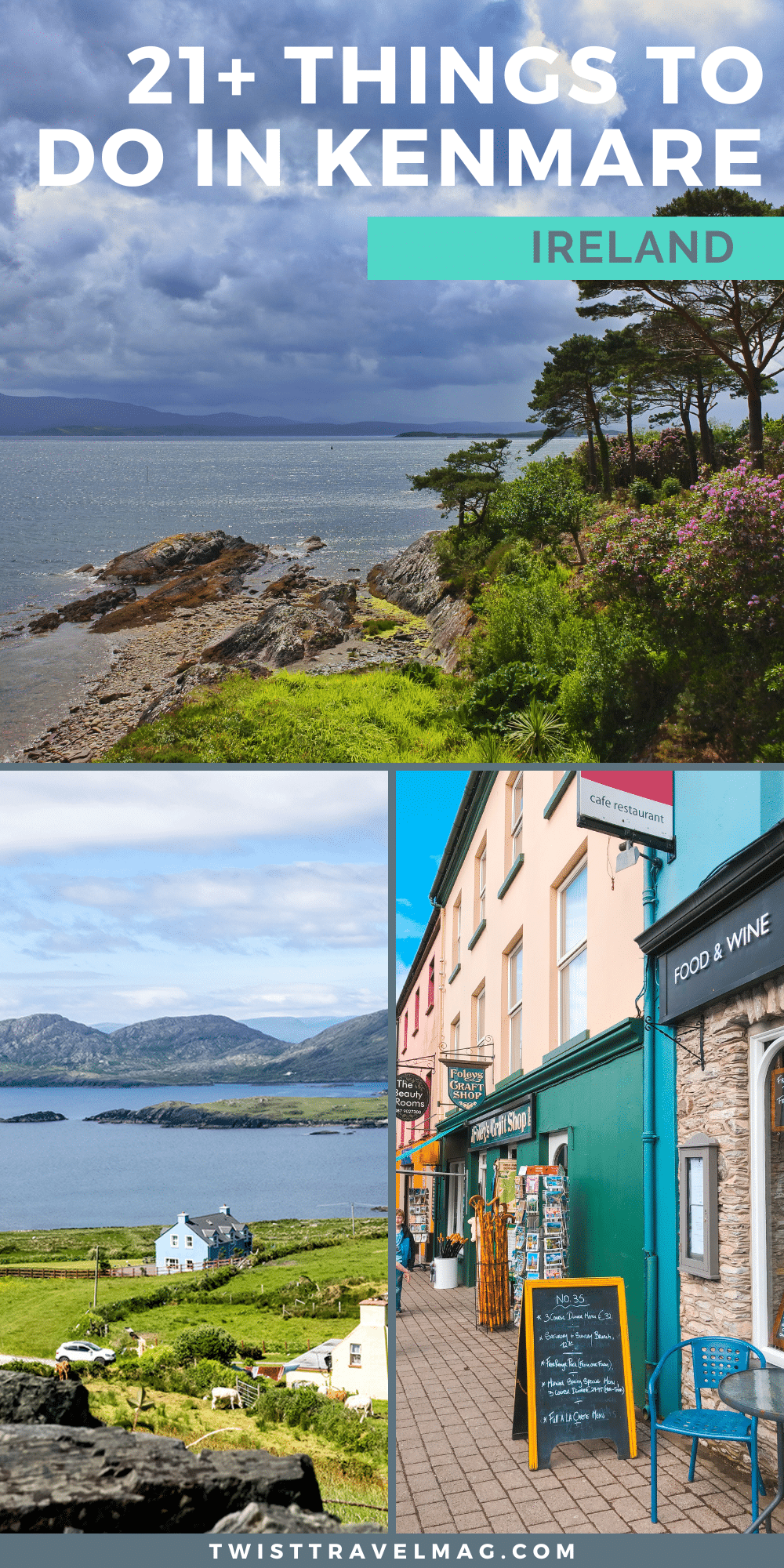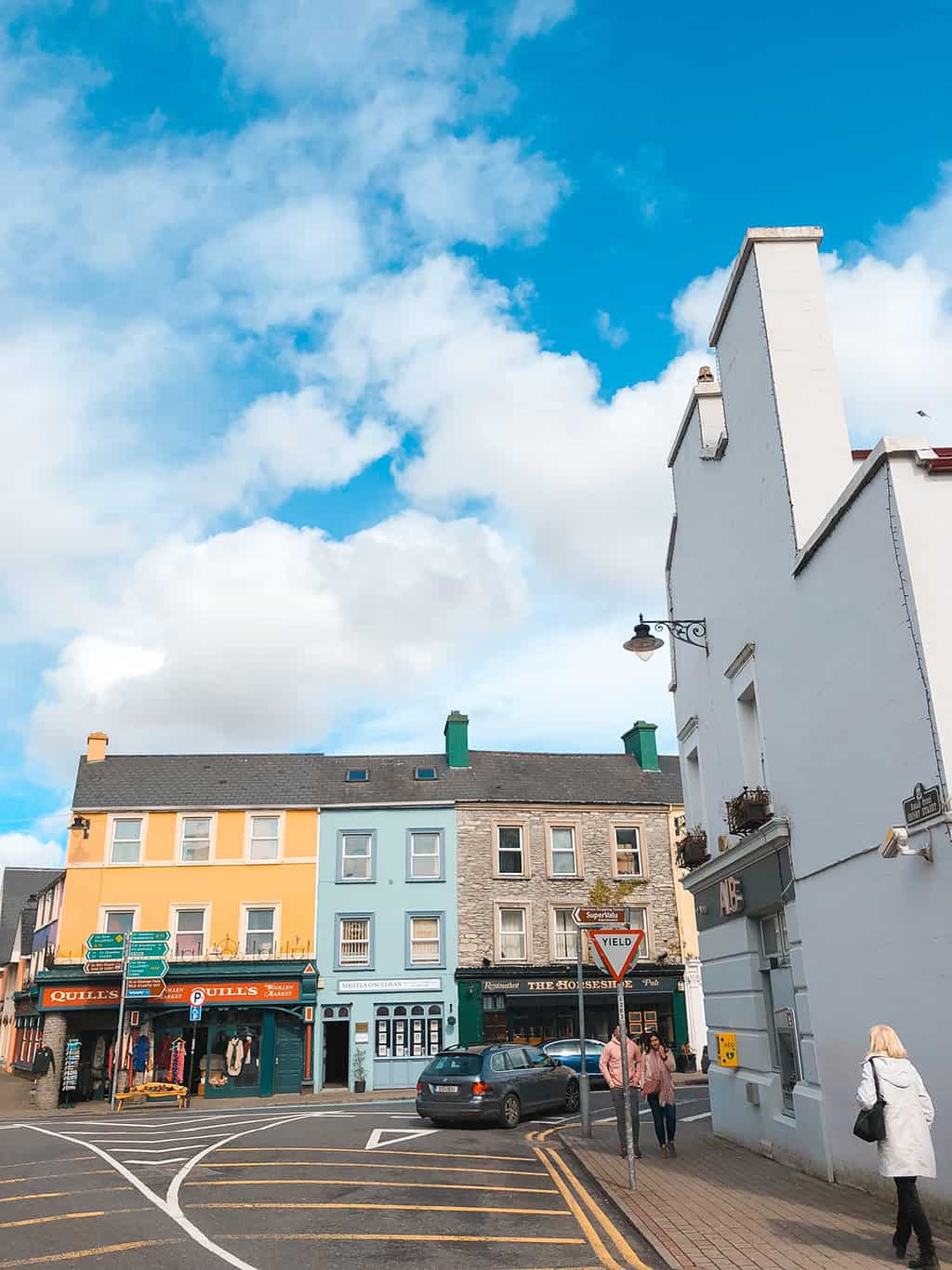 A Brief History of Kenmare Ireland
Nestled at the head of Kenmare Bay, this charming town has witnessed the ebb and flow of cultures, the struggles for power, and the resilience of the Irish people. From its early beginnings to the present day, the history of Kenmare is a testament to Ireland's past, which effects its present day and future. The town's architecture reflects its diverse past, with Georgian and Victorian buildings adorning the streets, alongside traditional Irish cottages.
Even in ancient times, there is evidence of early settlements in Kenmare dating back to the Bronze Age. In the 17th century, Kenmare's history took a significant turn when it was granted a charter by Sir William Petty, an English scientist and land surveyor. The charter aimed to develop the town as a planned settlement, attracting settlers from England and Scotland.
It was during this period that the famous "Kenmare Lace" industry emerged, producing intricate and delicate lacework that gained international acclaim.
In recent years, the Kenmare Lace Festival paid tribute to the town's lace-making heritage, showcasing the intricate craftsmanship that has been passed down through generations. Today, you can still learn the art of Kemare lace making through classes offered in town.
The 19th century brought further changes to Kenmare as the town was effected by the Great Famine that devastated Ireland. The effects of the famine were severe, causing mass emigration and suffering. However, the resilient spirit of the people helped Kenmare gradually recovered, and turn the town's economic base towards fishing, tourism, and agriculture.
Kenmare's historical significance was recognized in 1983 when it was designated as a Heritage Town, preserving its unique character and promoting its historical importance.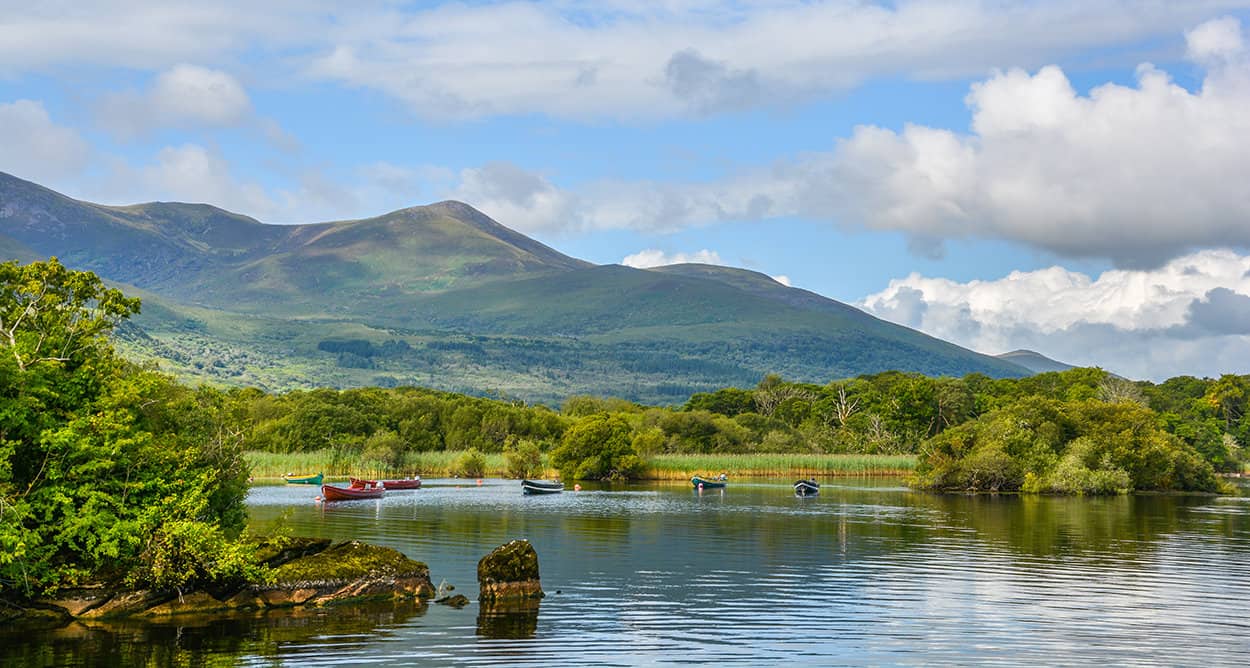 Best THINGS TO DO IN KENMARE
KILLARNEY NATIONAL PARK
One of the main reasons why you probably want to base yourself in the Irish town of Kenmare is to be close to Killarney National Park. This national park was the first to be established in Ireland and it arguably boasts the most diverse things to do. Here are some suggestions for places to visit and things to do at Killarney National Park:
Sail in Lough Leane
Kayak or sail to Innisfallen Island
Visit Muckross House
Visit Muckross Abbey
Drive along the Gap of Dunloe
Hike to Torc Waterfall
Climb Torc Mountain
Book a Jaunting Car Tour
Witness Ladies View
Ladies View is an exceptional scenic viewpoint. It got this name after Queen Victoria visited the national park in the 19th century and her ladies-in-waiting admired this panoramic vista of Killarney National Park.
Kenmare is only a 20-minute drive from the national park so you will be able to spend lots of time here on your trip.
KENMARE STONE CIRCLE
Kenmare Town might've been officially founded by Sir William Petty in the 17th century, but this area has ancient roots which date all the way back to the Bronze Age. Nowhere is this more apparent than the large stone circle in the town centre.
Kenmare Stone Circle is an easy walk from wherever you are in town, which easily makes it one of the top things to do in Kenmare. It's also one of the largest stone circles in Ireland comprising 15 boulders and is part of the Kenmare Heritage Trail.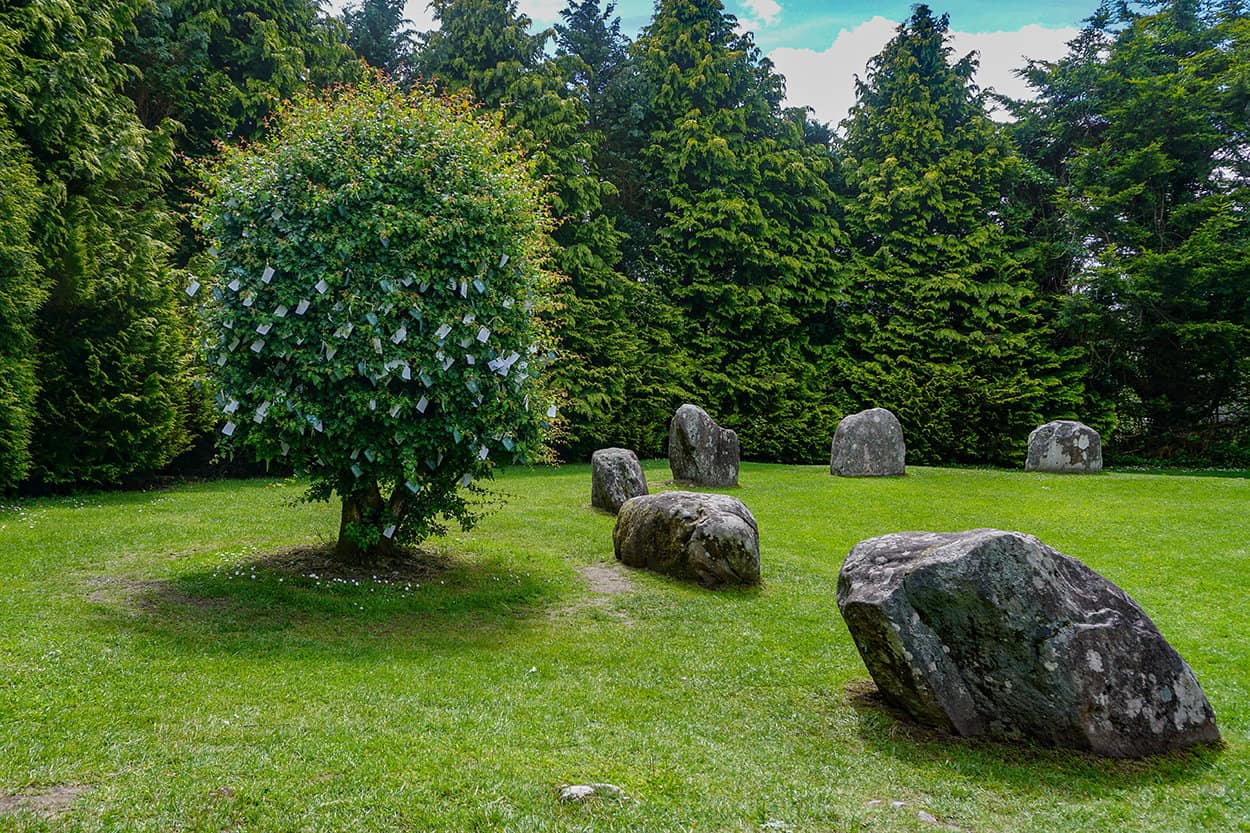 People have added wishes and good thoughts to the trees surrounding the Kenmare Stone Circle and have dubbed them "Hawthorn Fairy Trees." These tree wishes are important in Celtic mythology and are treated with great respect. It's a beautiful example of two ancient spiritual beliefs living side by side.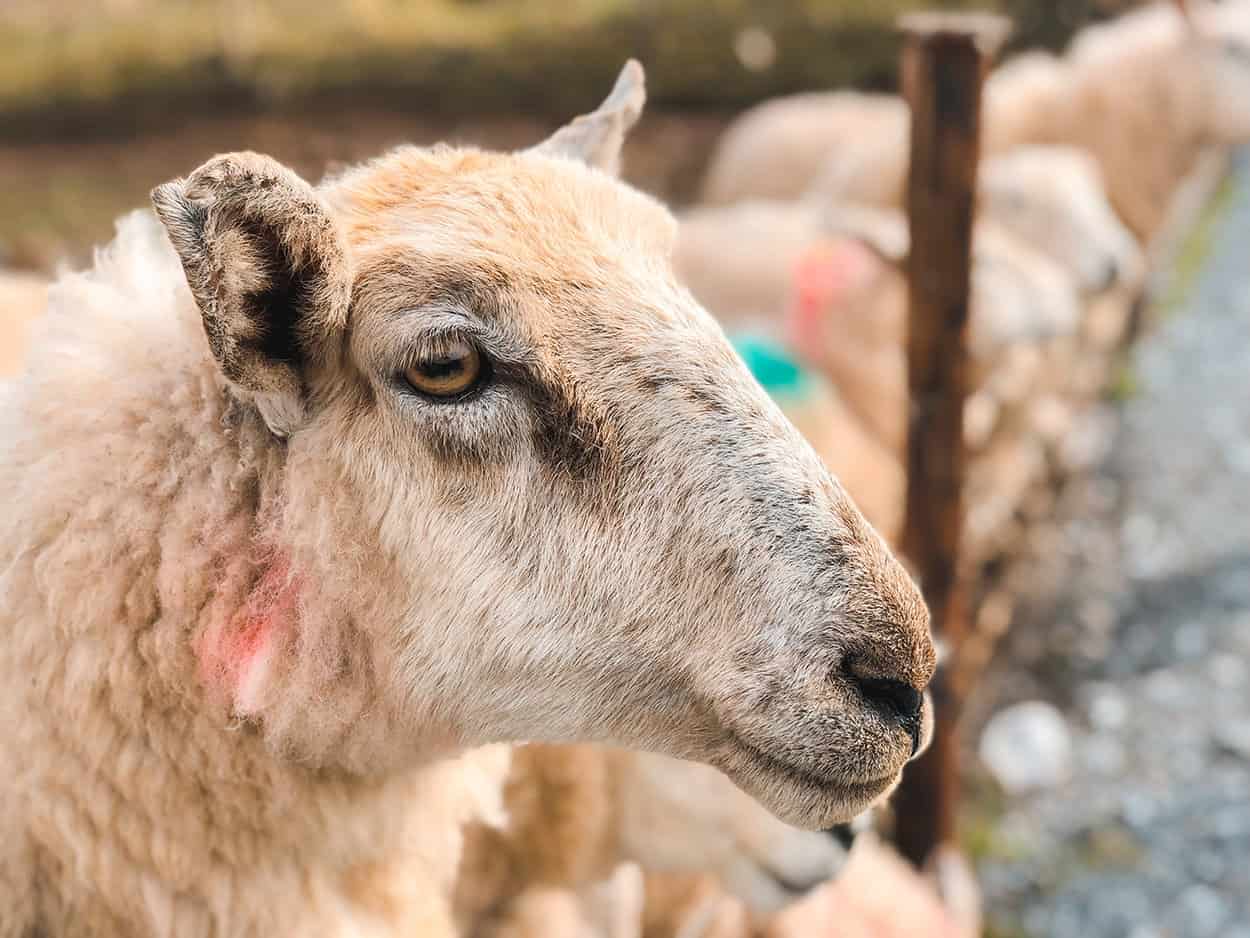 KISSANE SHEEP FARM
As you travel around Ireland, you'll notice that the entire country is covered in farmland. But you often cannot visit these farms because they're places of work and private properties. Luckily, the Kissane Sheep Farm just outside of Killarney National Park is open for tours and welcomes visitors.
On a guided tour with the owner, you'll learn about the history of sheep farming in Ireland and watch demonstrations of the sheepdogs at work. You can help feed the lambs on Kissane Sheep Farm if you visit in the spring too.
It's a unique cultural and fun experience, especially if you are traveling with kids or love animals.
Cromwell's Bridge
This is an odd one– there is a bridge dedicated to Oliver Cromwell, an Englishman who tried to crush the Irish rebellion. So, why would they name a bridge after him? No clue.
Either way, just a short walk from town, you can see this very tall, arched bridge (so arched that it would be very hard to cross). Just don't try to walk on it. The bridge is not structurally sound, as Mother Nature has taken over. It is free to access and admire though.
Bonane Heritage Park
Located between Bonane and Kenmare in County Kerry, Ireland, and surrounded by the Sheehy and Caha Mountains, Bonane Heritage Park is one of the many archaeological sites in Ireland. Inside the confines of the park you will find remnants of a ringfort, stone circles, and boulder burials.
One thing families won't want to miss is the Fairy Walk. Wander past the tiny fairy homes of the ancient mythical race, the Tuatha Dé Danann, and see if you can spot the entrance to the "Other World."
Reenagross Woodland Park
If you need a quiet respite from town, head to Reenagross Woodland Park. Rinn na gCros, Irish for the Headland of the Crosses or the Muddy Point, was originally created for the first Marquis of Lansdowne (1739-1803) as a private park. Today, locals and visitors are welcome to explore the walking trails, shoreline and even have a picnic amongst the trees, flowers and native creatures.
KENMARE BAY BOAT TOUR
Kenmare's Irish name does translate to the 'head of the sea' so you cannot visit this town without sailing on Kenmare Bay. The small harbour is a great spot to view the town from the water. Unfortunately, there aren't many islands around Kenmare so there's nowhere to dock, but you'll still be treated to views across the beautiful coastline on a short boat ride.
Unfortunately, Seafari, Eco-nature and Seal Watching, one of the seal watching cruises out of Kenmare has permanently closed.
MOLLY GALLIVANS VISITORS CENTER
In the early 19th century, Molly Gallivan lost her husband and found herself newly widowed with seven children to feed. She opened a small (and illegal) pub next to her house where she sold homemade whiskey.
This venture was just the start of her entrepreneurial journey as she then made aran knitwear and opened her home to travelers.
Today, her home is a visitor's center with rooms arranged how they might've looked during Molly's years. There's also a shop selling locally made items, and you can also see animals like chickens and donkeys in her backyard.
KENMARE LACE CRAFT SHOP
During the Irish potato famine, the Sisters at the Poor Clare Convent in Kenmare taught the young girls the craft of needlepoint lace to give them a vocation in which to support their families. The history and legacy of Kenmare Lace live on today, and you can buy some as a souvenir from the Kenmare Lace Craft Shop in town.
The Kenmare Lace and Design Centre
Even better than buying lace (well, if you are crafty), you can learn how to make your own Irish lace, learning to create the same patterns passed down by the Poor Clare family at the The Kenmare Lace and Design Centre (check the website for current class schedule, as it is seasonal and not always offered.
LIVE MUSIC AT CROWLEY'S BAR
You won't have to search far to find live Irish music performances in Kenmare. Crowley's Bar is a traditional Irish pub with performances by Irish folk musicians every night. You can expect local food, along with local beers and whiskey to fill you up after a long day of exploration.
Play Golf in Kenmare
There are no less than 10 golf courses in Kenmare, or at least an easy drive from town in the Kenmare area (max. 22 kilometers/ about 13 miles). As usual, check tee times, course conditions, and whether the public is allowed to play and when before you head over. Also, double check that the golf course is still open, as things change rapidly in business.
Kenmare Golf Club
Ring of Kerry Golf Club
Glengarriff Golf Club
Ross Golf Club
Dunloe Golf Course
Killarney Golf & Fishing Club
Panknasilla Golf Club
Castlerosse Hotel and Golf Resort
Beaufort Golf Club
Bantry Bay Golf Club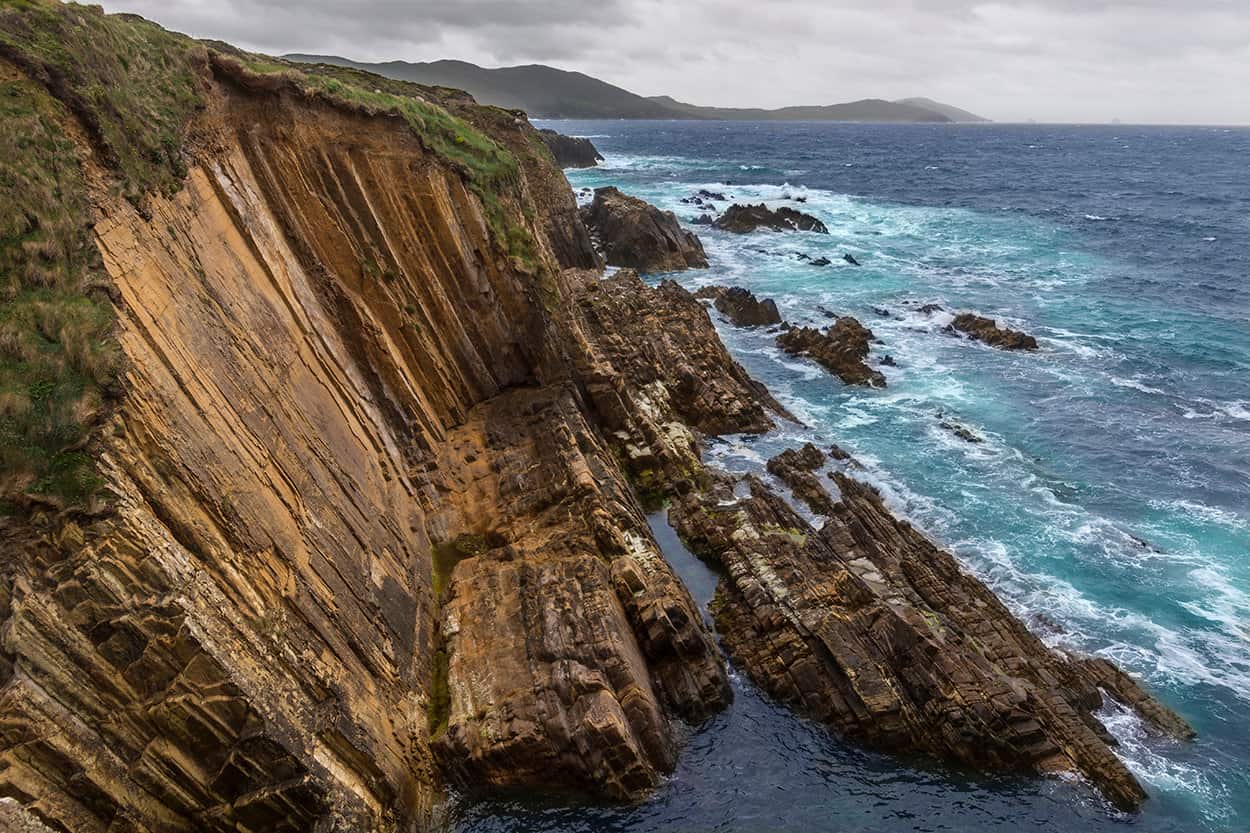 TOP THINGS TO DO ON THE BEARA PENINSULA
Kenmare is the gateway to the Beara Peninsula. It's just off the Ring of Kerry and it straddles County Kerry and County Clare so it welcomes fewer visitors. This part of Ireland might just be the best place to go during the busy summer months if you want to escape the crowds on the ring of Kerry.
CAHA MOUNTAINS
This mountain range sits in the heart of the Beara Peninsula. The sandstone Caha mountains are perfect if you like climbing but don't have enough time to scale peaks of 3,000+ feet. The tallest hill, Hungry Hill, is 2,247 feet. Other peaks in the Caha Mountain range include Knocknagree, Sugarloaf Mountain, Eskatarriff, and Knocknaveacal Mountain.
GARNISH ISLAND
Just off Beara Peninsula's south coast is Garnish Island, a real hidden gem of the area. Only accessible by ferry, Garnish Island boasts the formal gardens of Bryce House and an old military tower.
ADRIGOLE SEAL COLONY
Most harbors and beaches on the Wild Atlantic Coast are too rough for sea kayaking, but the small inlets off Beara Peninsula are perfect. Ardigole has the added benefit of a seal colony living in its waters.
Hopefully, the seals will put on a show for you, but not get too close!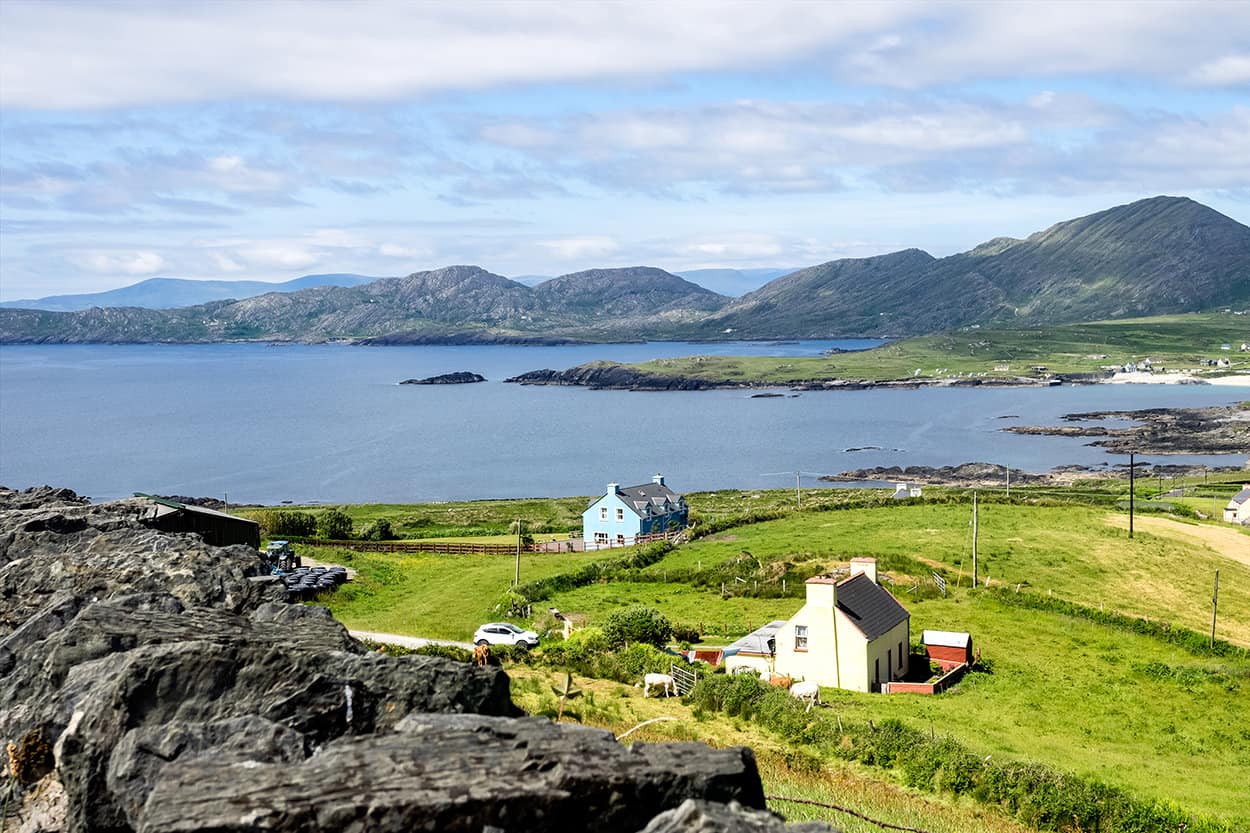 RING OF BEARA DRIVE
An alternative to the uber-popular Ring of Kerry Drive, the Ring of Beara follows the coastal road around the peninsula. You could easily tackle this 87-mile trip in a day trip from Kenmare as long as you didn't get too distracted by all the beautiful views.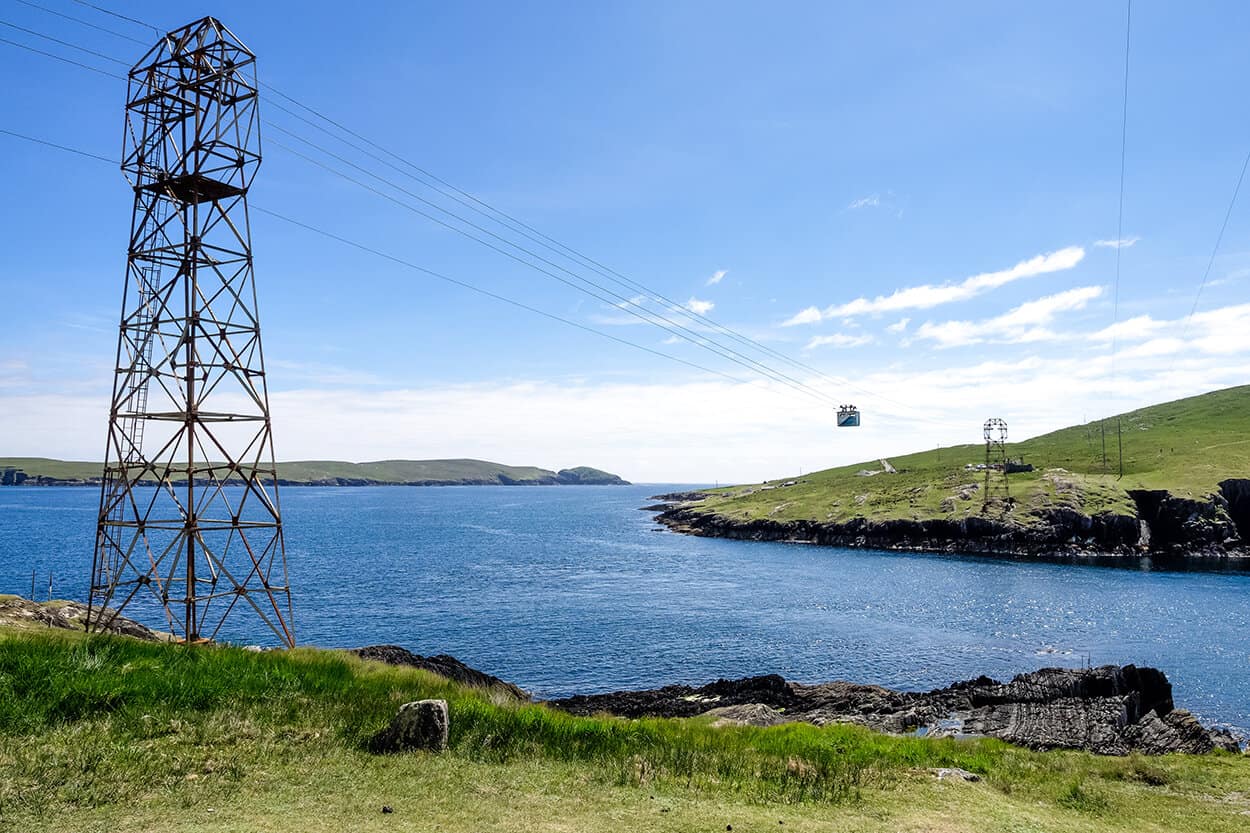 DURSEY ISLAND CABLE CAR
Just as the Skellig Islands rest off the coast of the Iveragh Peninsula, Dursey Island is off the west coast of the Beara Peninsula. But you don't have to wait for a ferry to access this island! You can travel there via a vintage cable car, the only cable car in Ireland.
Dursey Island is a great place for hiking (which is a relief since you'll have to leave your car behind) and birdwatching. There are ruins of old castles and houses on the island too.
GLENGARIFF WOODS NATURE RESERVE
Glengariff is one of the main towns on the Beara Peninsula and there is an area of thick woodland just outside of town with a picturesque river running through it. These woods are a great example of the regeneration efforts that local authorities are making to repopulate forests. Most of the trees in this forest are old oaks or young, fresh trees.
GLENINCHAQUIN PARK WATERFALL
Who doesn't love seeing a powerful waterfall? Gleninchaquin Park is another great place to go for a hike without too much exertion. There's a cool waterfall you should check out, especially during the fall and spring months when rainfall is at its highest.
Be warned that if you visit in summer it may have completely dried up.
GREAT DAY TRIPS FROM KENMARE
Not only are there great things to do in Kenmare and the local area, but there are also exciting adventures to be had if you travel just a little further. These are some great recommendations for day trips 90 minutes or less from Kenmare in County Kerry and beyond.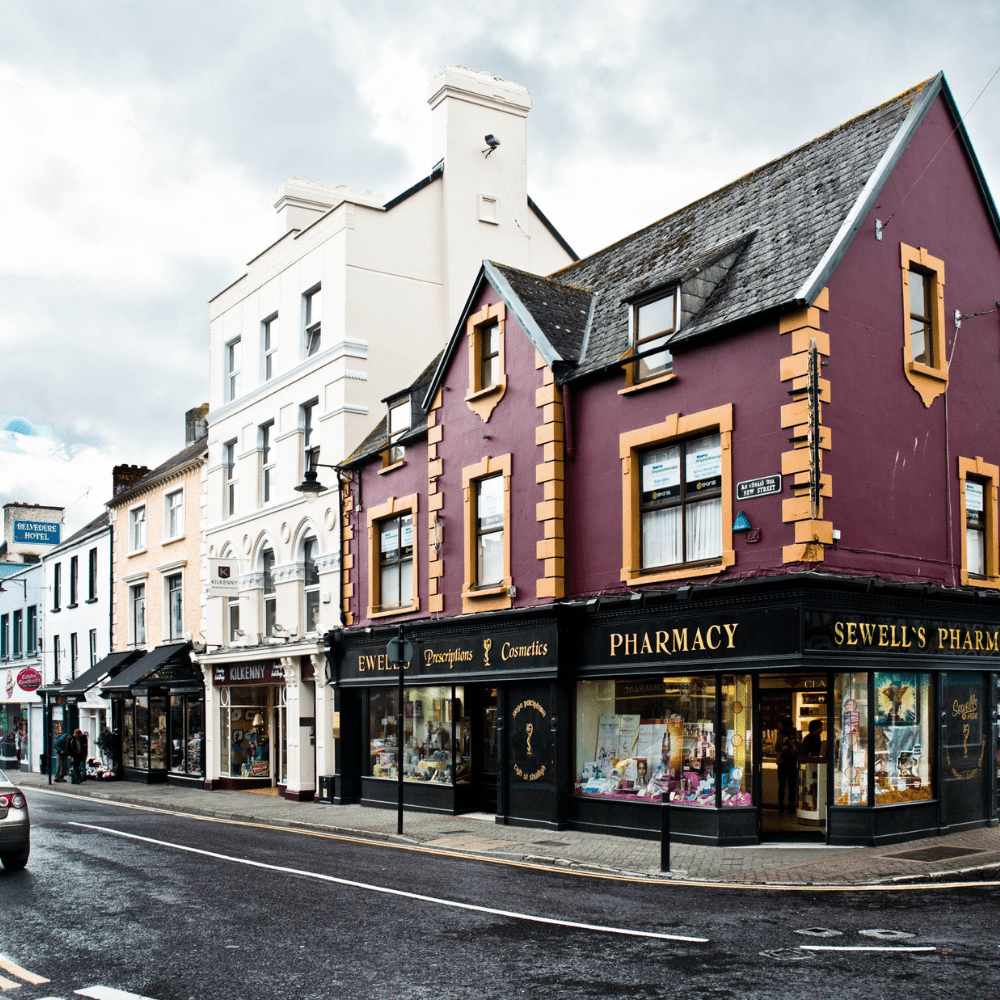 KILLARNEY TOWN
You really can't visit Kenmare and Killarney National Park without checking out Killarney Town too. It's only a 45-minute drive and it's also on the Ring of Kerry road trip route, so you really have no excuses.
Find all of the best things to do in Killarney Ireland
Killarney is a larger version of Kenmare and opens up more traditional Irish pubs, cafes, and restaurants for you to check out.
Some recommendations are Killarney Brewing Company and John M. Reidy Pub for meals and live music.
If you want recommendations for hotels with the most luxurious rooms, the 5-star Killarney Park Hotel is the best choice.
More Killarney Hotels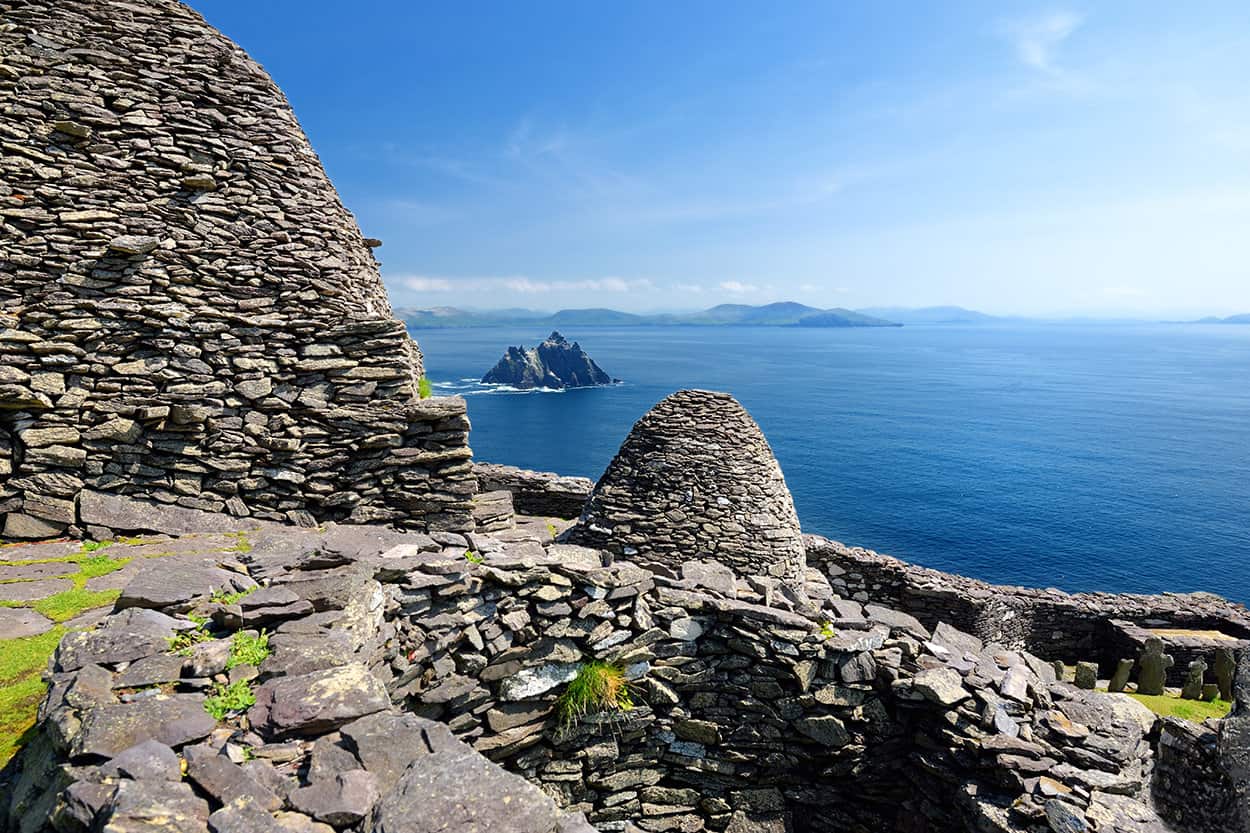 SKELLIG ISLANDS
Ireland boasts tons of remote and naturally beautiful islands off the west coast, and the Skellig Islands might just be the best. UNESCO certainly thinks so as these islands are only one of two UNESCO World Heritage sites in the country!
You can travel to Skellig Michael, the largest of the Skellig Islands, from Portmagee Marina which is less than a 90-minute drive from Kenmare. From there, you can book a private tour or one of the public guided tours of the islands. The best time to visit is in late spring and early summer when the puffins start breeding here.
More UNESCO World Heritage sites in Ireland being considered (tentative List)
The Royal Sites of Ireland: Cashel, Dún Ailinne, Hill of Uisneach, Rathcroghan Complex, and Tara Complex2
Transatlantic Cable Ensemble
The Passage Tomb Landscape of County Sligo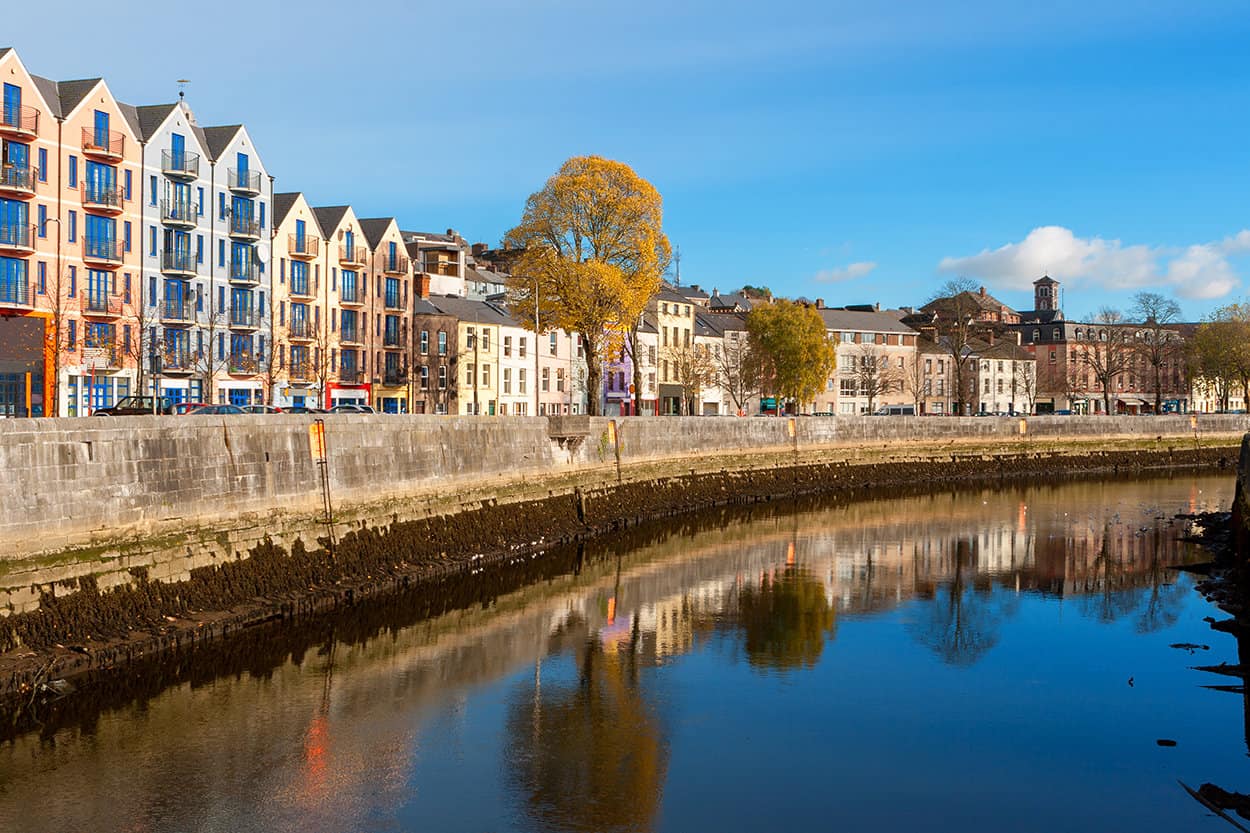 CORK
Getting a taste of city life in Ireland isn't difficult from Kenmare, as the city of Cork is also less than a 90-minute drive from the town. It's Ireland's second-largest city after the capital and there are tons of things to do here.
You could tour around Cork City Gaol, check out Saint Fin Barre's Cathedral, and pick up some nicknacks from the Marina Market.
If you are staying the night in a hotel in Cork, one of the most beloved pubs in the centre of Cork for live music is Sin é, which first opened in 1889.
ANNUAL EVENTS IN KENMARE
One of Kenmare's biggest annual event is St Patrick's Day (the Sheen Falls Lodge is even known to create a special cocktail to celebrate), where everyone in Ireland celebrates their patron saint with music and wearing green.
The only event bigger than St. Patty's day would have to be the Halloween Howel Festival, which is a whole week long! Enjoy a costume parade, dress-up disco, haunted house, art classes, crafts, night-time orienteering, a fire show, movie nights, and even a Haunted Forest
But if you aren't into saints and Halloween, there are plenty of other festivals and creative events in Kenmare and elsewhere in County Kerry that you might want to check out during your trip. Here are the top suggestions.
Kenmare Farmers Market (Wednesdays)
Kerry Drama Festival (March)
St Patrick's Day (March 17th)
Kerry Drama Festival (March)
Quest Kenmare (March)
Easter Celebrations (March/April)
World Fiddle Day (May)
Ireland Bike Fest (June)
Ring of Kerry Cycle (July)
Kenmare Annual Offshore Regatta (July)
Kenmare Arts Festival (July – August)
Kenmare Traditional Fair (August)
Velo Kenmare (October)
Kerry Film Festival (October)
Halloween Howel Festival in Kenmare (late October)
Nollaig Neidin Christmas Events (December)
RESTAURANTS IN KENMARE
Kenmare might be a small town, but you'll find more than enough great Kenmare restaurants to dine at, whether you're looking for a casual option or something a bit special. Many pubs serve traditional Irish fried breakfasts, as well as host traditional music sessions.
Here are some great recommendations for local dishes and treats.
IRISH BREAKFASTS IN KENMARE
Poffs: New Rd, Kenmare, Co. Kerry, Ireland
Cafe Mocha: The Square, Kenmare, Co. Kerry, V93 YW44, Ireland
Maison Gourmet: 6 Henry St, Kenmare, Co. Kerry, V93 A7KE, Ireland
Rookery Lane Food & Lodging: Bridge St, Kenmare, Co. Kerry, V93 V218, Ireland
LUNCH SPOTS
Kenmare Brewhouse: The Square, Kenmare, Co. Kerry, V93 VK02, Ireland
Boxed Kenmare: The Square, Kenmare, Co. Kerry, V93 HN7T, Ireland
The Purple Heather Bistro & Pub: Henry St, Kenmare, Co. Kerry, V93 VX45, Ireland
Bia Bia Cafe: Kenmare Shopping Centre, Railway Rd, Kenmare, Co. Kerry, V93 Y02R, Ireland
DINNER RESTAURANTS
Malcahys: Main St, Kenmare, Co. Kerry, Ireland
No. 35 Restaurant: 35 Main St, Kenmare, Co. Kerry, V93 Y038, Ireland
Lime Tree Restaurant: 3A Shelbourne St, Kenmare, Co. Kerry, V93 A462, Ireland
O'Connors Traditional Pub: N71, Kenmare, Co. Kerry, Ireland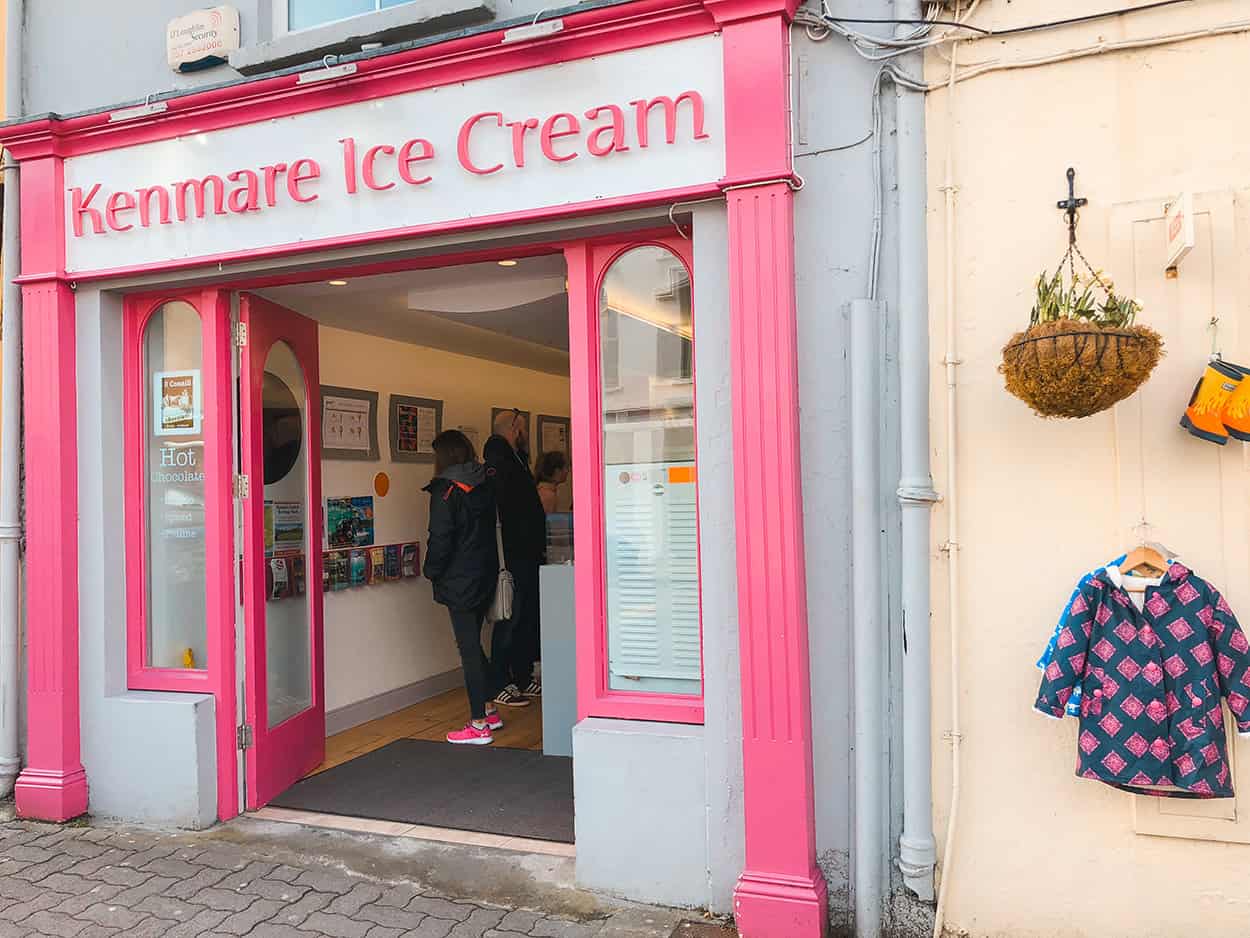 SWEET TREATS IN KENMARE
The Strawberry Field: Derreenfinlehid, Co. Kerry, V93 K099, Ireland
Kenmare Ice Cream: Henry St, Kenmare, Kenmare,, Co. Kerry, Ireland
Teach Milseáin- House of Sweets: Main St, Kenmare, Co. Kerry, V93 X6CD, Ireland
Restaurants in Killarney
The Killarney Grand: 17 Main St, Killarney, Co. Kerry, V93 X6FP, Ireland
Courtney's Bar: 24 Plunkett St, Killarney, Co. Kerry, V93 RR04, Ireland
Murphys Bar: 18 College St, Killarney, Co. Kerry, V93 EFP1, Ireland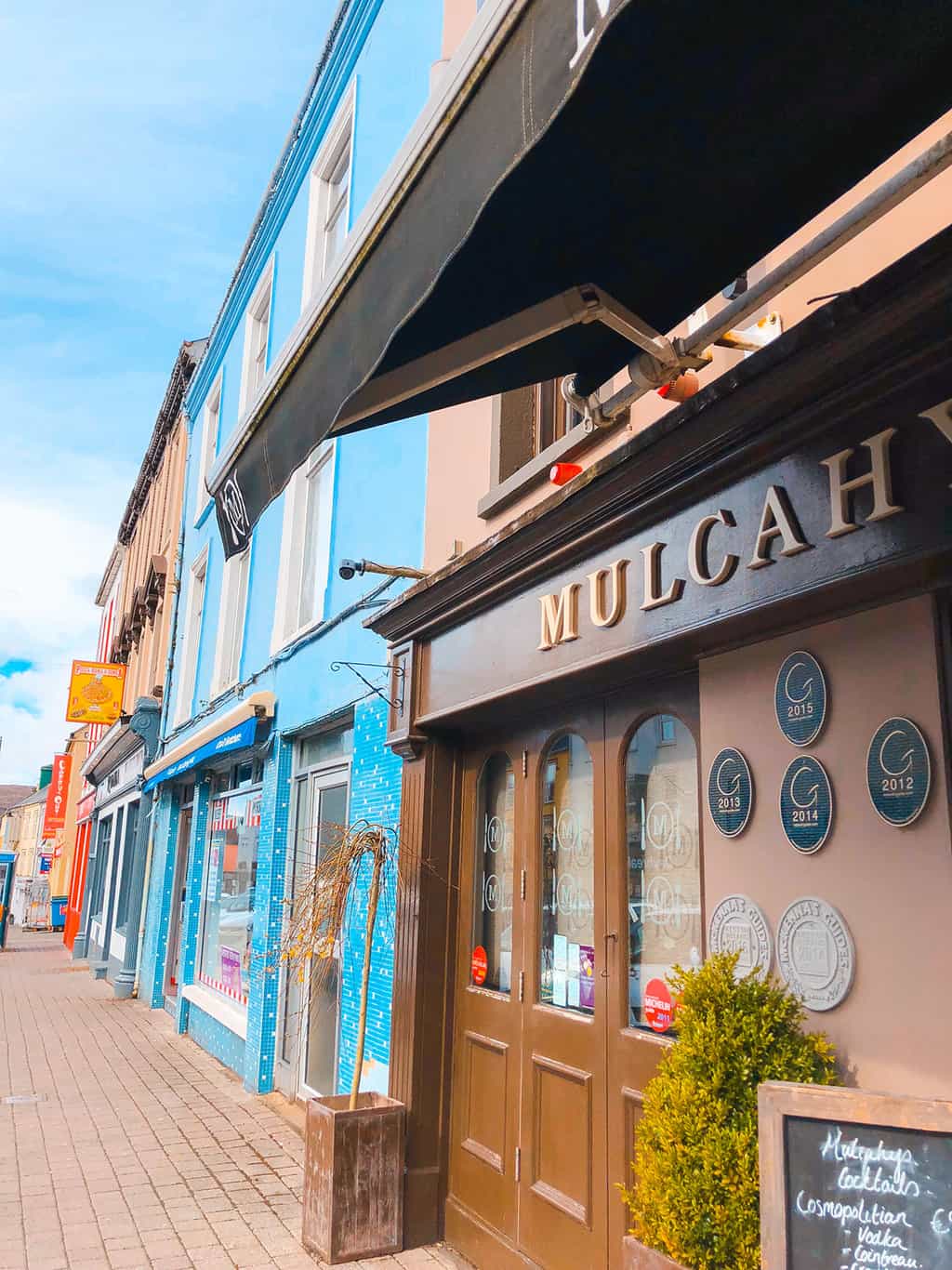 Kenmare Ireland FAQ
Where is Kenmare located?
Kenmare is a town situated in County Kerry, in the southwestern part of Ireland. It is nestled between the Iveragh Peninsula and the Beara Peninsula, at the head of Kenmare Bay.
How do I reach Kenmare?
You can reach Kenmare by various means of transportation. The nearest airport is Kerry Airport, which is approximately a 1-hour drive away. Cork Airport is another option, which is about a 1.5-hour drive from Kenmare. You can also reach Kenmare by bus or car via the N71 road.
What is the best time to visit Kenmare?
The best time to visit Kenmare is during the summer months (June to August) when the weather is mild and pleasant. The town experiences a relatively warm climate compared to other parts of Ireland due to its coastal location. However, Kenmare's charming landscapes and outdoor activities can be enjoyed throughout the year.
What are the popular tourist attractions in Kenmare?
Kenmare offers a range of attractions for visitors. Some of the popular ones include:
Kenmare Heritage Centre: Learn about the town's history and heritage.
Kenmare Stone Circle: Explore the ancient stone circle, one of the largest in southwest Ireland.
Kenmare Bay: Enjoy scenic boat trips, fishing, and water sports.
Ring of Kerry: Embark on a scenic drive along this famous tourist route.
Killarney National Park: Visit the nearby national park with its beautiful lakes and landscapes.
Golfing: Play a round of golf at one of the several golf courses in the area.
Shopping and Dining: Explore the town's charming streets with its boutique shops and indulge in the local cuisine at its many restaurants and pubs.
Are there any outdoor activities available in Kenmare?
Yes, Kenmare is a paradise for outdoor enthusiasts. You can indulge in activities such as hiking, cycling, kayaking, fishing, and golfing. The nearby mountains, lakes, and coastline offer stunning scenery and ample opportunities for outdoor adventures.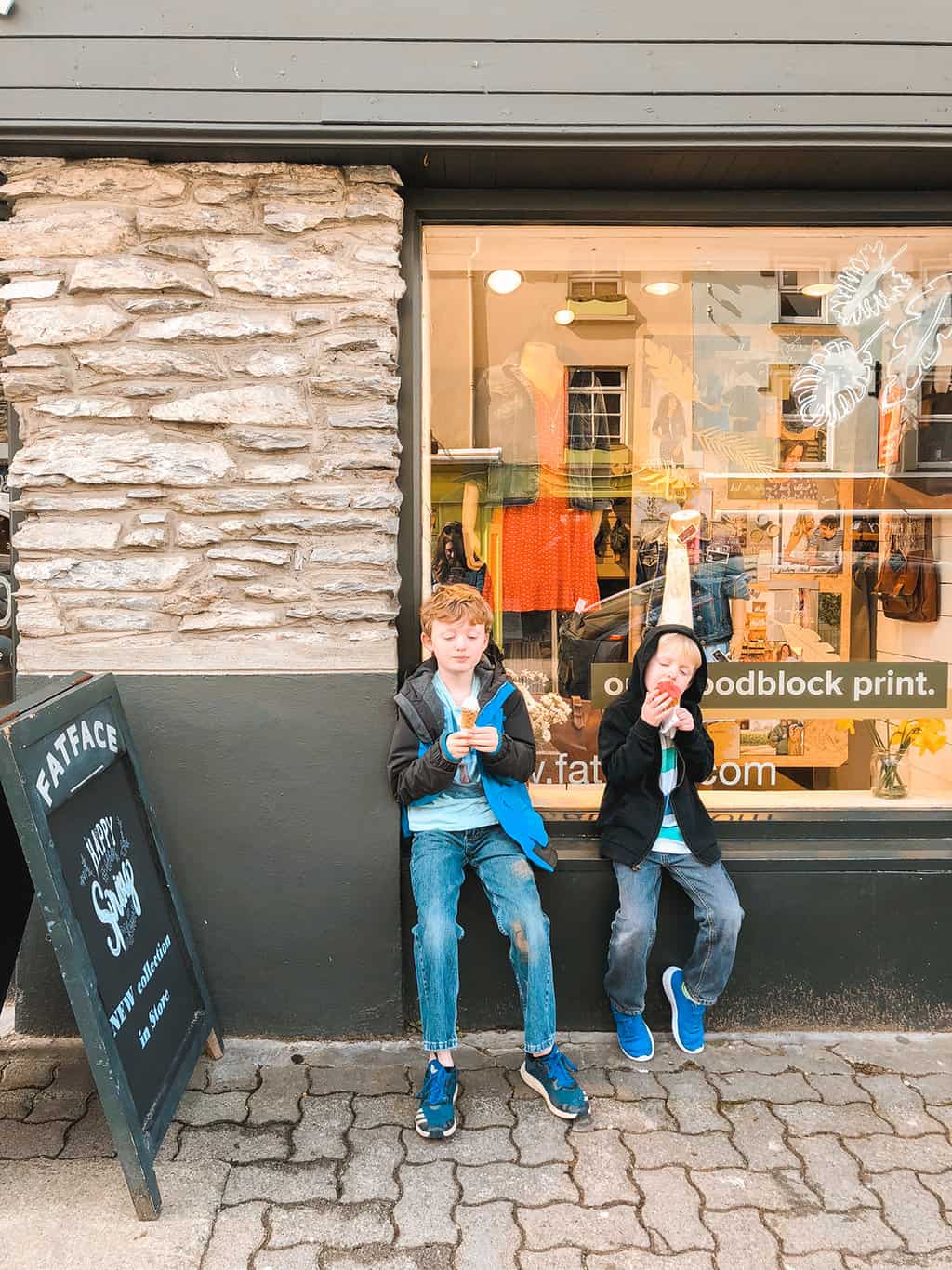 Is Kenmare a family-friendly destination?
Yes, Kenmare is a family-friendly destination. There are various activities and attractions suitable for children, such as wildlife parks, adventure centers, and boat trips. The town also has a friendly and welcoming atmosphere.
Are there any festivals or events in Kenmare?
Yes, Kenmare hosts several festivals and events throughout the year. One of the most renowned events is the Kenmare Halloween Howl, a family-oriented festival celebrated around Halloween with parades, fireworks, and various activities. Other events include the Kenmare Food Carnival, the Kenmare Christmas Market, and the Ring of Beara Cycle.
Can I explore the Ring of Kerry from Kenmare?
Yes, Kenmare is an excellent base for exploring the famous Ring of Kerry. The Ring of Kerry is a scenic driving route that takes you through picturesque landscapes, charming villages, and historical sites. You can either drive the route yourself or join guided tours that depart from Kenmare.
What are the accommodation options in Kenmare?
Kenmare offers a wide range of accommodation options to suit different budgets and preferences. You can find hotels, guesthouses, bed and breakfasts, self-catering cottages, and even luxury resorts. It is advisable to book your accommodation in advance, especially during the peak tourist season.
Are there any traditional Irish music sessions in Kenmare?
Yes, Kenmare has a vibrant traditional music scene. Many pubs and venues in the town host regular traditional music sessions where local musicians come together to play traditional Irish tunes. It's a great way to experience the rich musical heritage of Ireland.
Is it possible to explore Kenmare by foot?
Yes, Kenmare is a compact and walkable town, making it easy to explore on foot. The town center is filled with charming streets, shops, and eateries. You can take a leisurely stroll along the Kenmare Bay and enjoy the scenic views.
Are there any historical sites in Kenmare?
Yes, Kenmare has a rich history, and there are several historical sites worth visiting. These include the Kenmare Stone Circle, Cromwell's Bridge, Holy Cross Church, and the Kenmare Heritage Centre, which provides insight into the town's past.