About Ireland
It's time to start planning your trips to Ireland. Whether you are journeying to the Emerald Isle for the first or fifth time, it's always a good time for a trip to Ireland. Learn about our favorite cities, grab road trip itineraries, and explore the natural wonders at the country's national parks.
Ireland's Best Cities
Northern Ireland
Belfast
Bushmill
DERRY/ LONDONDERRY
Portrush
Ireland Itineraries and Guides
10-Day Ireland Itinerary: Northwestern Wild Atlantic Way
5-Day Causeway Coastal Route road trip through Northern Ireland
Essential Ireland
OUR FAVORITE Ireland Hotels and Vacation Rentals
Ireland'S BEST TOURS AND ATTRACTIONS
Slea Head Drive
Kylemore Abbey
DIVE DEEPER INTO Ireland
Flying to Ireland?
Looking for the best flights to Ireland? We love to track flights via Expedia.com. Not only do we find great rates, but we earn points to use on future travel too.
You can also keep an eye on GOING deals, which is how we got to Ireland roundtrip from LAX for under $500 each. The free version is good, but the paid subscription will save you way more than the cost per year.
DON'T FORGET YOUR ESIM CARD!
We all love our smartphones, but we don't love those international roaming charges. Even if you have a travel pass, you could max out your service, which is why we always grab an eSIM card to pop into our phones. It's especially great for the kids, as it limits what they can do and how much data they can use, but still allows them to text friends back home.
Check out Airalo, our preferred eSIM card store for the best prices on eSIM cards and international data plans.
NEED A RENTAL CAR?
We use DiscoverCars.com to get the best rates and availability on rental cars. Find your car HERE, along with all of the extras you may need (insurance, car seats, ski racks, etc.)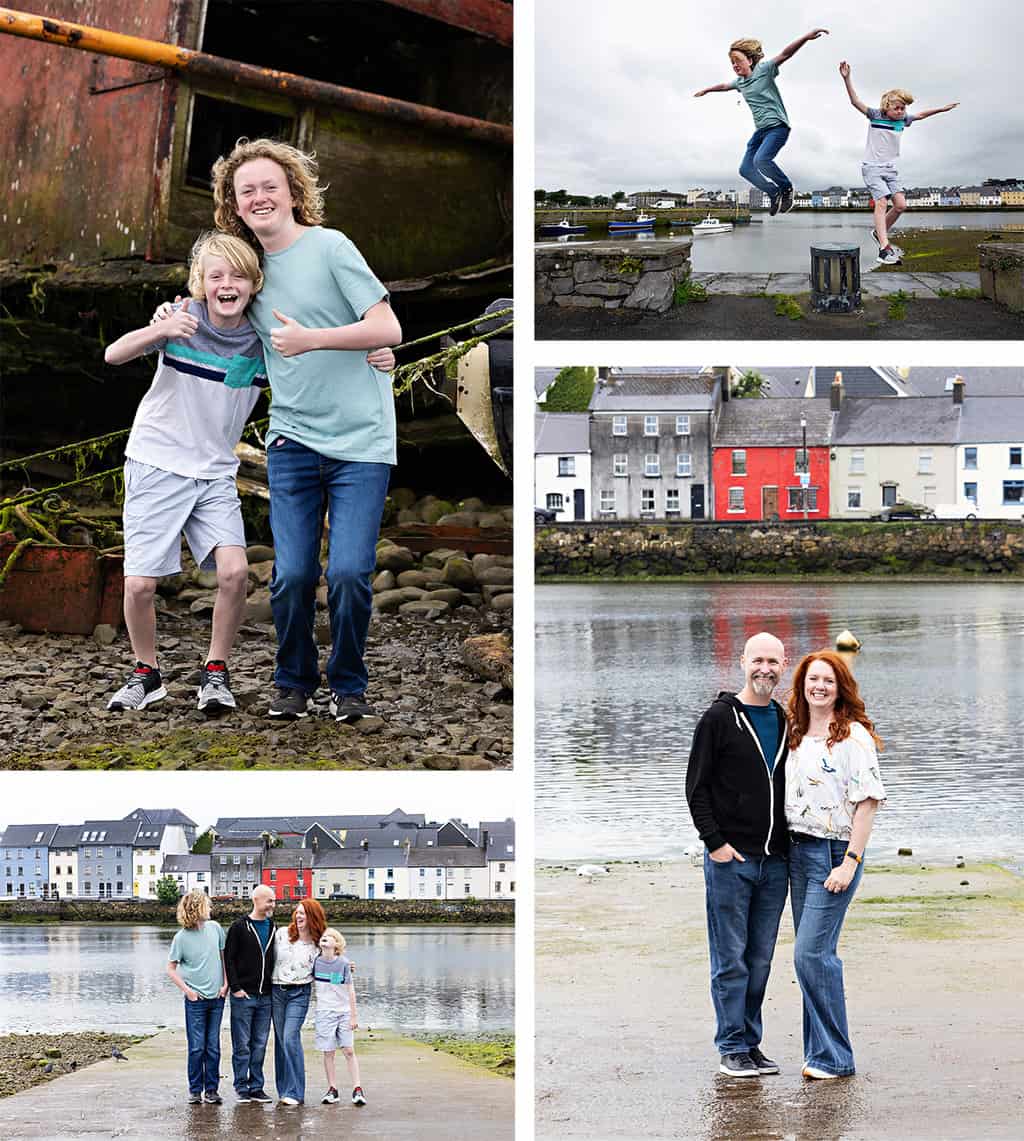 VACATION PHOTOS
Don't forget to book your Flytographer session to capture awesome memories from your trip. We do it as often as we can, even though I'm a photographer. Sometimes, this mom just wants to be in a few photos with her kiddos.
TRAVEL INSURANCE
Do NOT forget to buy travel insurance for your cruise, even if you booked through a travel agent. Things do and will happen and it's cheaper to buy travel insurance ahead of time instead of paying out of pocket later.
Check out Travelex for rates on a single trip or an annual plan that could be right for you if you take more than one or two trips a year.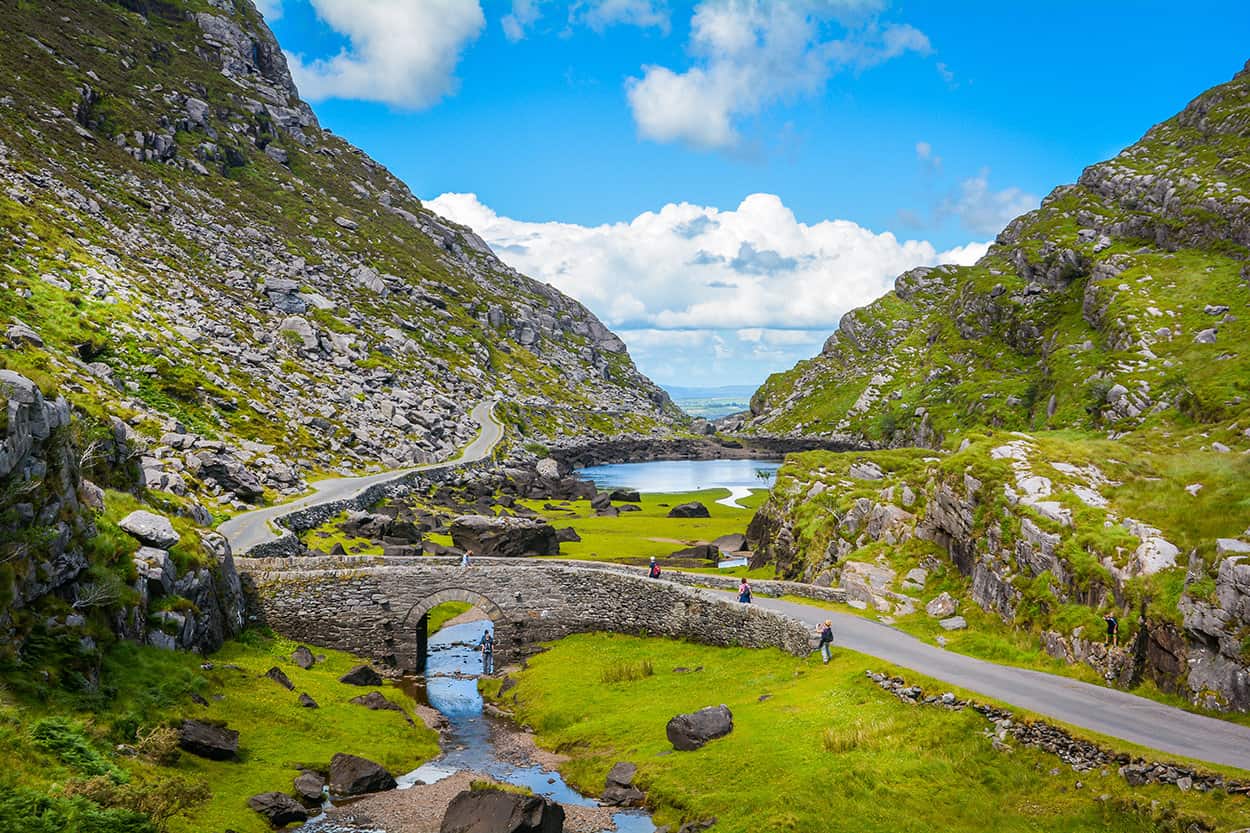 Ireland FAQ
Where is Ireland
Ireland is an island nation located in northwestern Europe. It is situated to the west of the United Kingdom and separated from it by the Irish Sea.
What is the capital of Ireland?
The capital of Ireland is Dublin.
What is the official language of Ireland?
The official languages of Ireland are Irish and English.
What is the currency of Ireland?
The currency of Ireland is the Euro.
What is the population of Ireland?
As of 2021, the population of Ireland is approximately 4.9 million.
What is the climate like in Ireland?
Ireland has a temperate maritime climate, which means that it is mild and damp with abundant rainfall throughout the year. Summers are generally cool and winters are mild.
What are some famous landmarks in Ireland?
Some famous landmarks in Ireland include the Cliffs of Moher, the Ring of Kerry, the Giant's Causeway, the Rock of Cashel, and the Guinness Storehouse.
What are some traditional Irish foods?
Some traditional Irish foods include Irish stew, fish and chips, shepherd's pie, soda bread, and colcannon.
What is the national sport of Ireland?
The national sport of Ireland is Gaelic football.