I spit into a tiny test tube, shook it really hard, sealed it up and sent it off. And then I waited. That's how my Ancestry.com adventure began. Turns out my Ancestry DNA Ireland profile would be worth the wait.
So, glamorous, I know. Well, no one ever said that DNA testing was like a Hollywood movie.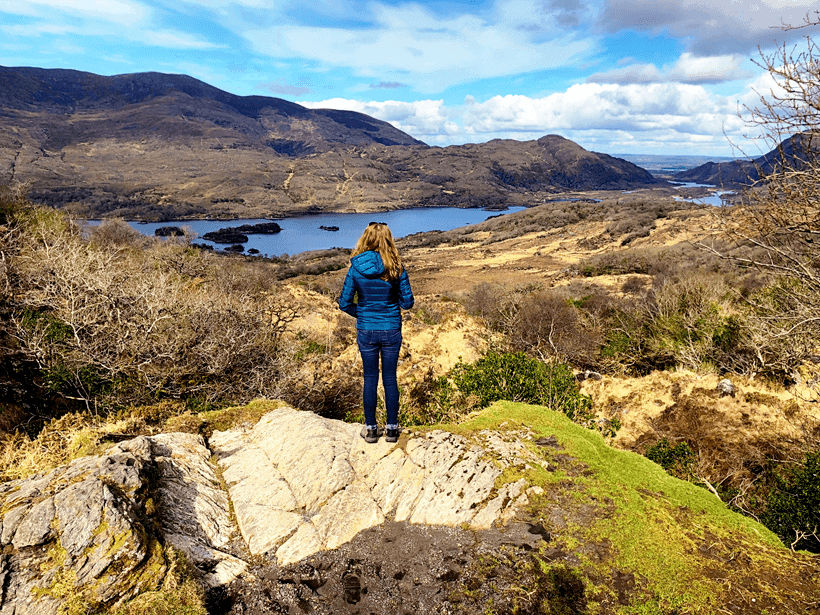 I was Irish, this much I knew. My great grandmother had emigrated to the United States from County Cork many years ago. It was the one solid thing we knew about our family lineage. Everyone else in the family had come over soon after the Mayflower, but the details were murky. Now the time had finally come to complete our ancestry puzzle and I couldn't wait.
But, I waited. And waited and waited.
The Ancestry.com package said it could take 4-6 weeks for results. I sent it away with just enough time to get my results before our planned trip to Ireland, and yet no results arrived. I was sad, but I was going to Ireland. No way could I be that bummed out, right?
The boys and I traveled to Dublin, headed down to Kerry and toured around. We spent the weekend in Killarney National Park and driving the Ring of Kerry. On a very wet Monday we drove to the Dingle Peninsula, setting up at the Pax House where we met my parents. And still, no results popped up in my Ancestry.com account.
We saw where Rey met Luke in his Beehive hut in Star Wars: The Last Jedi (yes, it is filmed on the Dingle Peninsula). We hiked up hills, climbed over rocks and got soaked at Inch Beach.
The boys held baby lambs and then I horrified my oldest by ordering a lamb dish for dinner that same night (whoops!).
One morning, while chatting over a scrumptious breakfast of smoked salmon, eggs and fresh scones, my dad and I were talking about my grandmother who had recently passed away.
She was the first-generation American born to Irish parents. She's the reason we knew we were from the south of Ireland.
We were chatting with one of the servers at our B&B, who's first language was Irish, telling her our family ancestral names. She said "Burns and Donovan? No, those are from up north." Naturally, we just brushed it off and didn't question where our family was from. We knew better.
A few days later, I checked my email and finally my Ancestry.com results were in (have you checked yours?). The test results held a few surprises too.
Not only was I Irish, I was 64% from Ireland/Scotland/Wales, primarily from Donegal and Ulster—the northern part of Ireland.
Turns out our server was right and she knew better than us. My Ancestry DNA Ireland profile was on point. We assume our family was originally from up north and had moved down south at some point. Cork was also where many Irish American's emigrated from, so they put the city as their point of origin on their immigration paperwork .
Now I was kicking myself for not making sure our road trip through Ireland brought us up to Donegal as originally planned.
The rest of my ancestry was the usual mesh of Scandinavia, Belgium, France, Germany, Netherlands, Switzerland, Luxembourg and Liechtenstein (those last three were a bit of a surprise!). My mother's side held most of the German and other Germanic influences.
My sister was going to do her test next to see how her DNA balanced out. Apparently, siblings can come up with a different mix. After all, we aren't the same person, even though we have the same parents. She and I look very different too (oh, that age old joke that one of your siblings is adopted. Yes, we did that!)
As we continued our journey around Ireland, I found myself embracing this new, more Irish side of me.
Yes, I am American, but somehow, I now knew a little bit more about myself. The farther north we drove, I felt like I was stepping where my family had stepped. Locals would ask if I was Irish. Why yes, yes I was. I could proudly say that I was 64% Irish, and most people would laugh.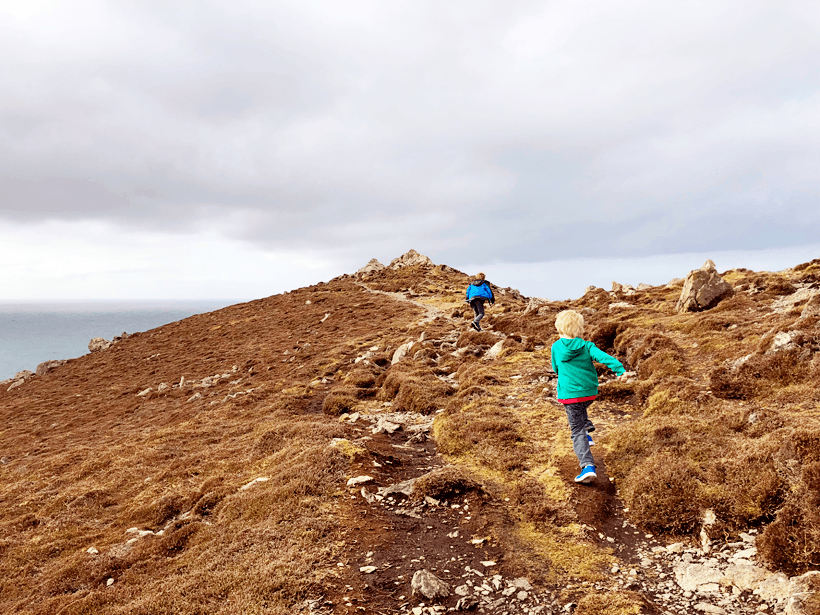 Many white American tourists in Ireland are trying to find a connection back to their ancestral roots. The locals are used to this. The fact that we were on a trip to pay homage to my Irish grandmother was no surprise to anyone.
I even had one gal and her sister tell me I looked Irish, which was a surprise to me, since I didn't think I looked like anything other than a generic white woman.
But I had the red hair, fair skin that burns to a crisp in summer, and that slight sprinkle of freckles, especially if I let my arms show where those little brown dots are most prevalent.
The craziest thing of all: I started to see my nose on other people.
Finally having proof that I am Irish, 64 percent in fact, doesn't actually change much. But being more aware of my ancestral background and DNA makeup helped me connect to the location we were exploring in a way I never expected. It was thrilling to spend time in the place where my family has deep rooted origins.
Now we are getting my husband tested. We know a little about his background, but quite frankly, his last name is so unique that anything could pop up in his DNA when Ancestry.com comes back to us with the results. Maybe a great excuse for more travels!
Have you tested your Ancestry DNA yet? Try it now!
Ireland (Dublin) Destination Guide
Dublin Hotels
Dublin Skylon Hotel: A family run hotel situated near many Dublin landmarks. Hotel features free Wi-Fi, paid parking, and a bar/lounge.
The Mayson: Beautiful hotel with pool, free Wi-Fi, and bar/lounge.
The Croke Park: An unforgettable experience. The Croke Park is nestled close to Dublin center and features conference facilities, free parking, and Wi-Fi.
Looking for more? Search for the best Dublin hotel on Expedia.com.
Dublin Vacation Rentals