The Wild Atlantic Way is one of the most beautiful road trips in the World. An iconic Ireland road trip, the route starts in County Cork in the town of Kinsale and ends in County Donegal on the Inishowen Peninsula.
While most people stick to the southwest coast of Ireland so they can visit the Ring of Kerry and Cliffs of Moher, the northwest coast of Ireland is perfect for anyone looking to avoid the crowds, even in the summer months.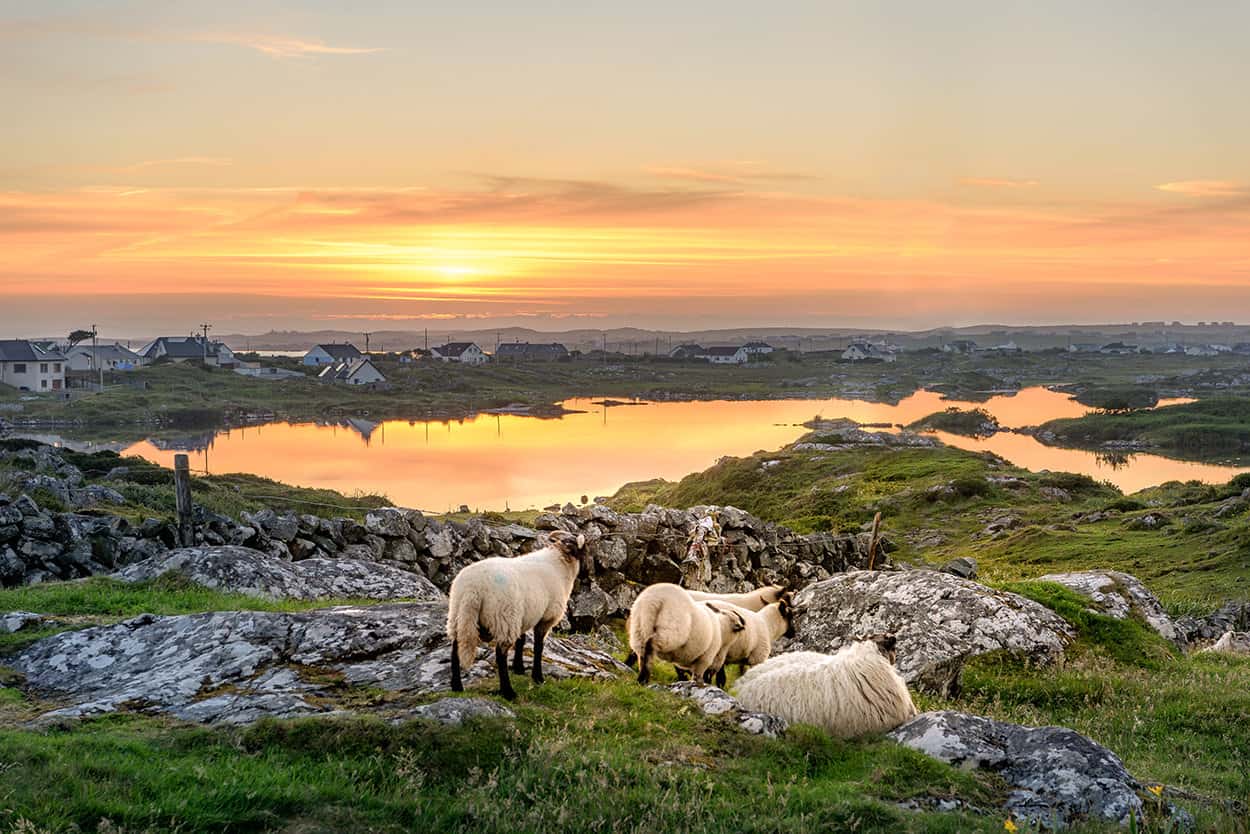 The beaches are excellent, there is just as much history up north, and you will find more than enough dramatic cliffs to walk along when you visit County Donegal and County Sligo.
Want to explore the southwest? How about tackling the entire coast? Check out our Ireland Itinerary 10 Day: Wild Atlantic Way Southwest Guide. It pairs perfectly with our northwest guide, allowing you to drive most of the Wild Atlantic Way in one trip.
How Long is the Wild Atlantic Way?
The Wild Atlantic Way is a very LONG road trip, spanning 1,600 miles (2,600 km).
To put this into perspective, the shortest route from the East Coast to the West Coast of the United States is 2,671 miles (San Diego to Georgia). In case you are curious, the longest route across the U.S. is 3,527, which takes you from California to Maine.
When we moved from Seattle to D.C. and then D.C. to Long Beach, CA, we took a minimum of 10 days to complete the cross-country drive each time. (On the second cross-country move, we took two weeks so we could stop at some Utah National Parks we had missed the first time.)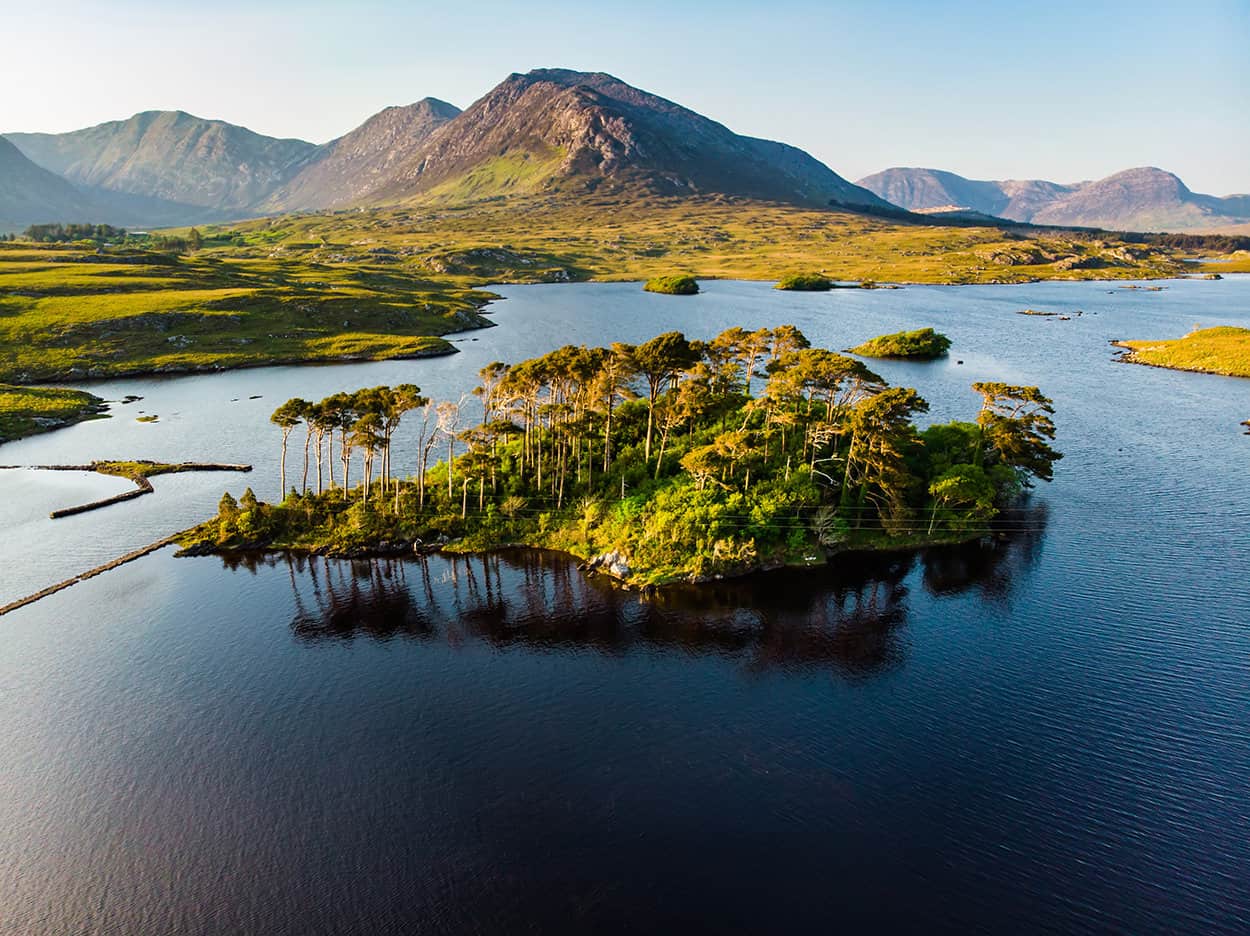 How Long Does It Take to Drive the Wild Atlantic Way?
7 Days Wild Atlantic Way
Trying to cover 1,600 miles in a week is just plain crazy. You can technically drive it in seven days, but you won't be able to stop and SEE or EXPLORE anything; you will just be driving.
14 Days
You could drive the Wild Atlantic Way route in 14 days, but you would have to be very picky about where you stop and for how long. I'd say stop in three to five different towns for two nights and explore from each town you choose.
Remember, if you are coming from the U.S., you need to add on three days of travel time, which will only give you 11 days to actually explore. In this case, you will want to stay in a maximum of four towns during your road trip.
21 Days
Three weeks is ideal to complete the Wild Atlantic Way route if you want to stop a few days in key towns along the way and explore the sites, learn about Irish history, taste the best of Ireland's cuisine and meet the people of Ireland.
Learn more about the Emerald Isle in our guides on the best trips to Ireland.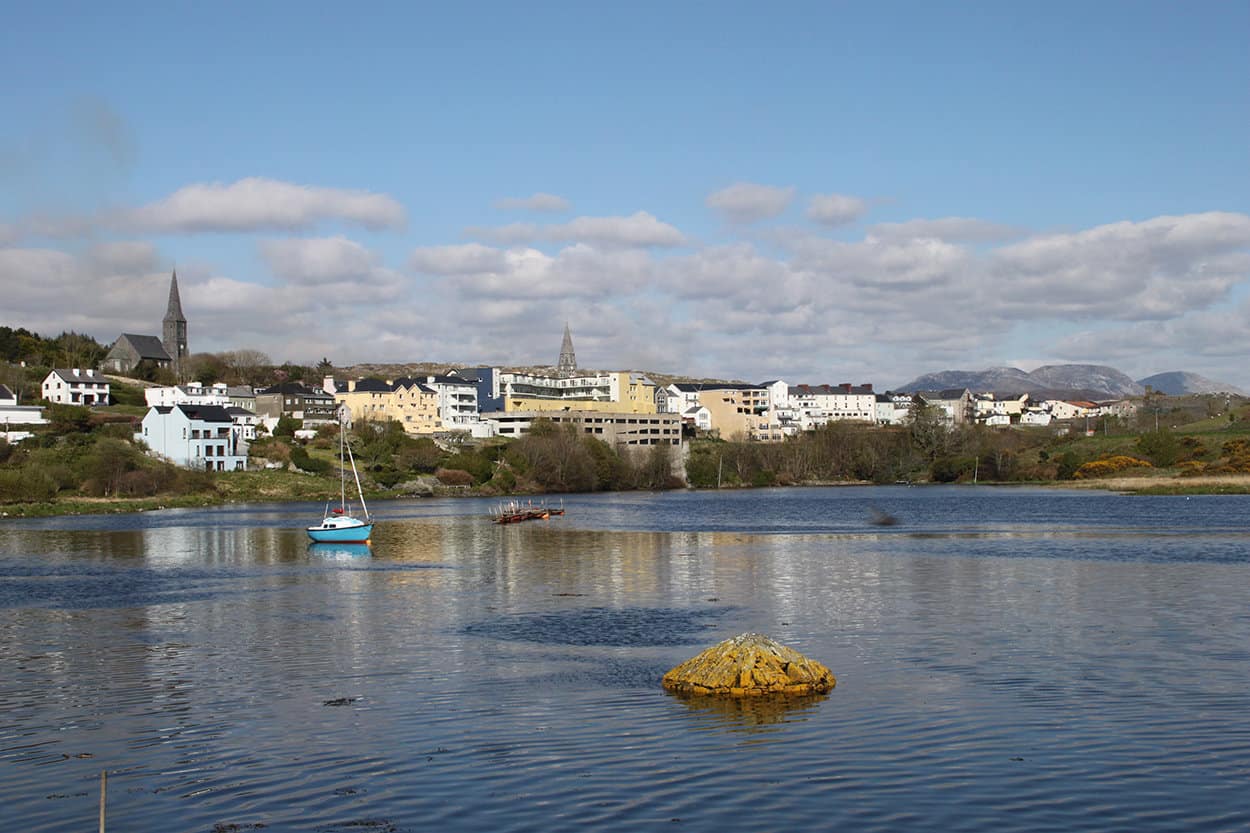 Two Separate Trips Tackling the Wild Atlantic Way
Personally, I suggest experiencing this epic road trip over two different trips. On your first trip, you can tackle the southwest Wild Atlantic Way route, hitting Killarney National Park, the Ring of Kerry and the Dingle Peninsula, ending in Doolin to see the Cliffs of Moher.
Your second trip, detailed below, would take you from Galway through Connemara National Park, across Achill Island and finally into County Sligo before ending in County Donegal.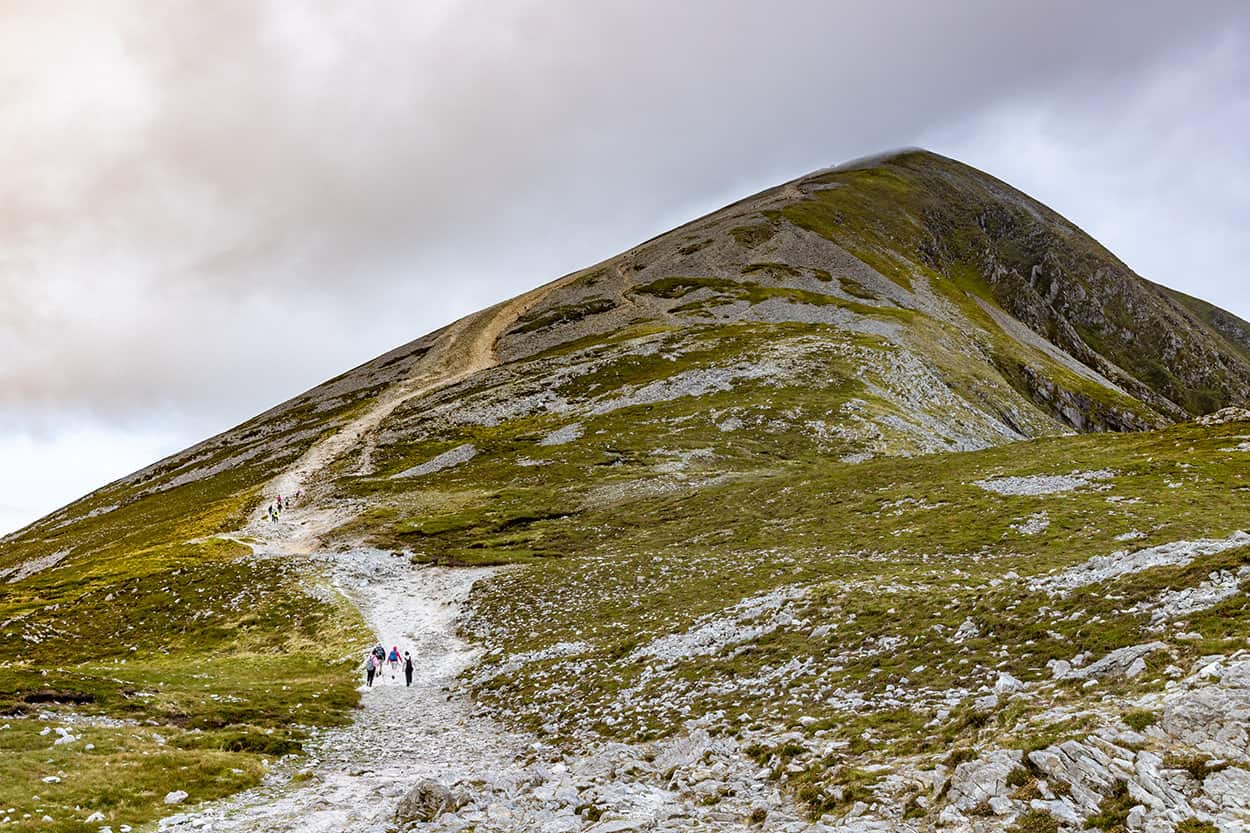 Wild Atlantic Way Itinerary at a glance: 10-Day Ireland itinerary
Day 1: Arrive in Galway
Day 2: Drive to Clifden
Day 3: Explore Connemara National Park and Kylemore Abbey
Day 4: Drive to Westport
Day 5: Westport
Day 6: Drive to Achill Island
Day 7: Achill Island
Day 8:Drive to Sligo (end the day in Donegal)
Day 9: Donegal
Day 10: Return to Dublin to fly home or continue onto the Causeway Coastal Path Road Trip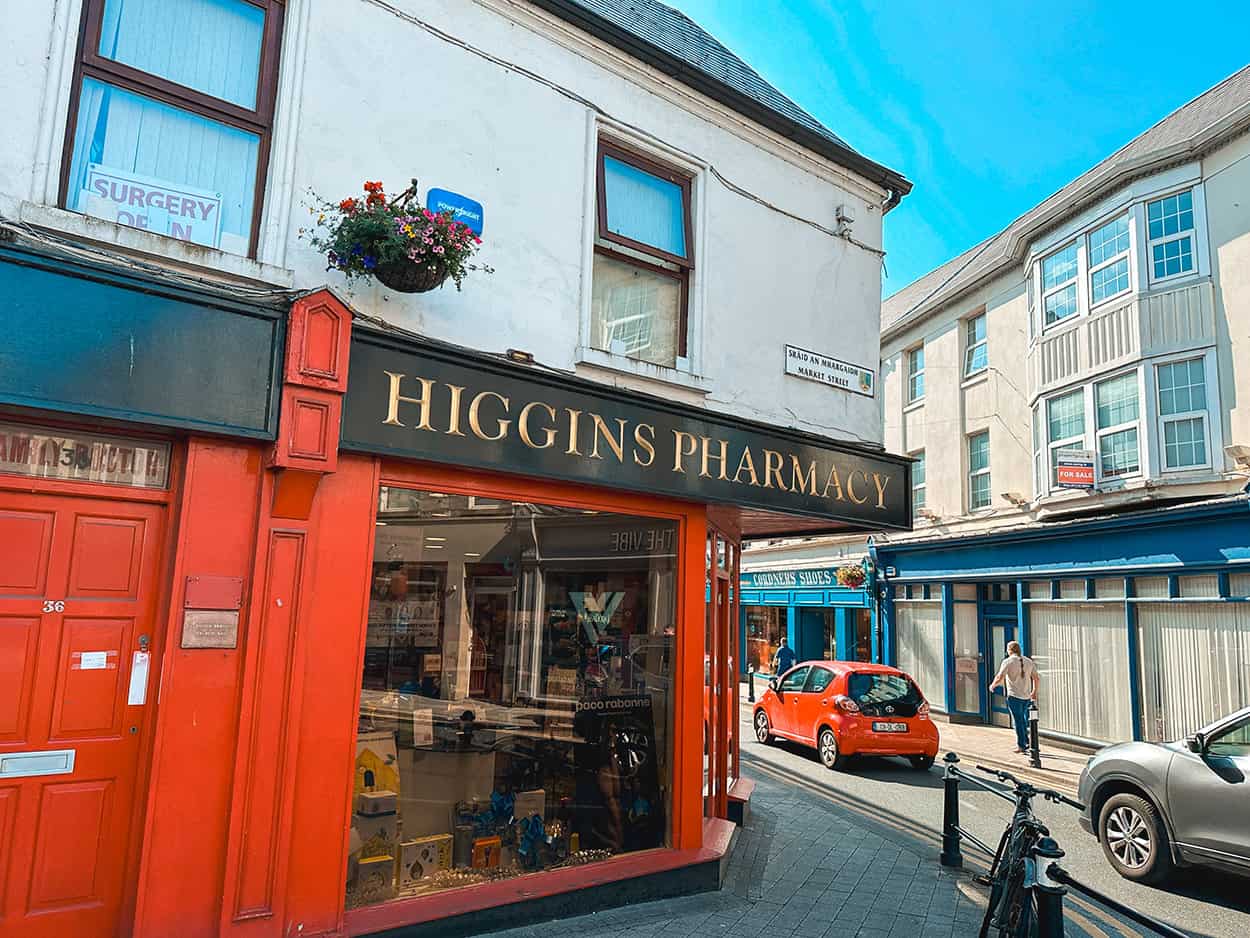 Why take a Northwest Irish Road Trip?
Most people head south when they visit Ireland, or at least for their first Ireland family vacation.
After all, who doesn't want to see the famous Ring of Kerry? Then there's Cork, where many families emigrated from Ireland to the U.S., which keeps people in the southwestern part of the country. They may go as far north as the Dingle Peninsula and Doolin so they can see the Cliffs of Moher and the Burren before they jet back to Dublin or home from Shannon.
But this is a HUGE mistake. The Northwest corner of Ireland offers some of the most magnificent beaches, cute towns, a national park and islands just ready for you to wander.
Best of all, there are very few crowds, including the busier summer months.
Best Time to Visit Northwest Ireland
Summer is always the best time to visit Ireland, as there is less rain (in theory) and the temperatures are warmer.
Personally, I love spring and fall because there aren't as many people and you get a better sense of what Ireland is actually like (sunny one moment and rainy the next). But it's still warmer than it would be in winter.
Indeed, while Ireland rarely gets snow, they do get hail in the winter, which can be pretty miserable. So it's not my preference, but you can certainly visit if you don't mind the Irish chill!
Average Cost of a Trip to Ireland
Ireland isn't cheap for Americans to visit thanks to the Euro generally being a little higher than the U.S. dollar, but there are ways to save. We've included some tips below.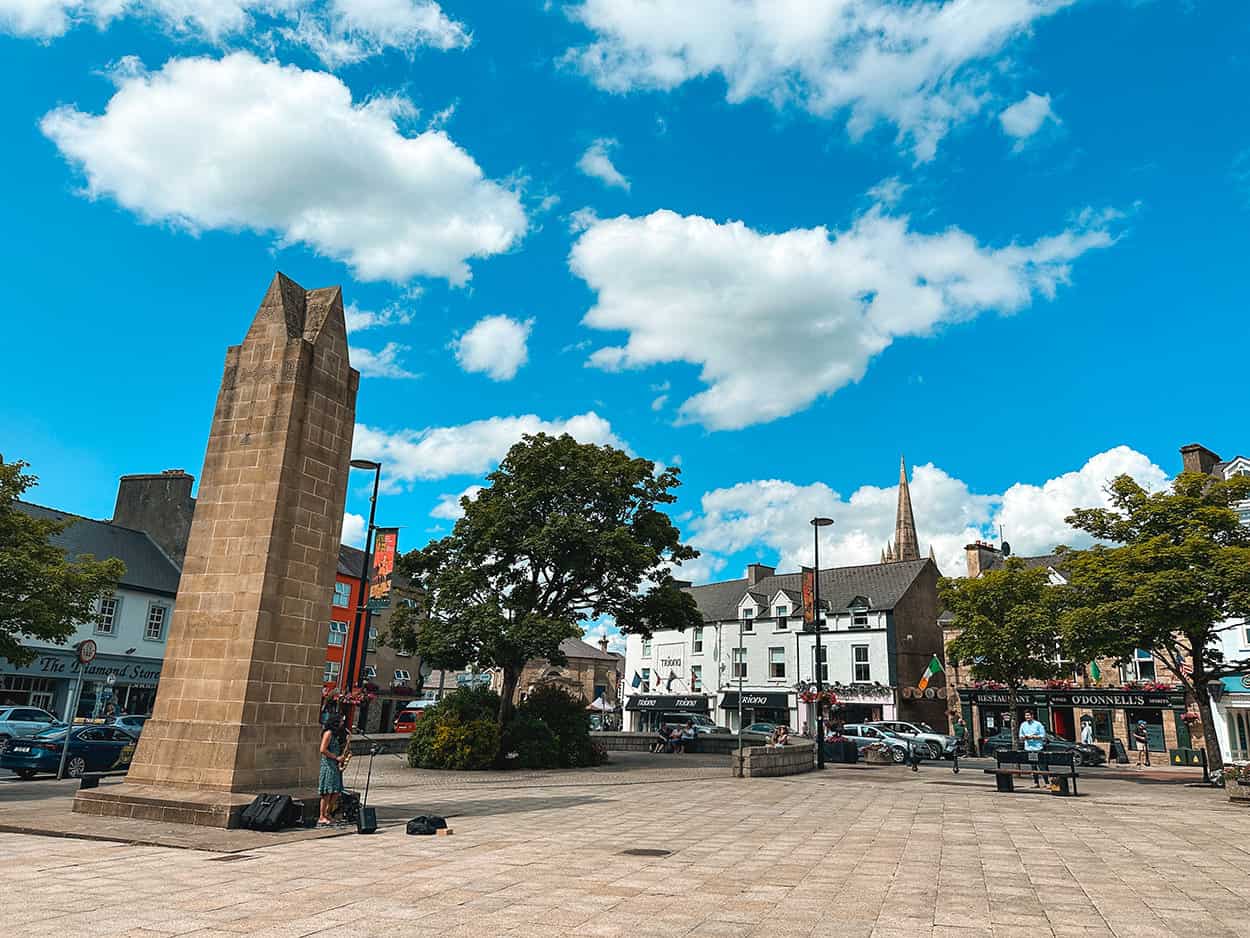 Northwest Ireland Road Trip Itinerary Planning Guide
FLYING TO IRELAND?
Looking for the best flights to Ireland? We love to track flights via Expedia.com. Not only do we find great rates, but we earn points to use on future travel too.
You can also keep an eye on GOING deals, which is how we got to Ireland roundtrip from LAX for under $500 and LAX to Guatemala City for under $200. The free version is good, but the paid subscription will save you way more than the cost per year.
Ireland Road Trip Hotels
Galway
Clifden/ Kylemore Abbey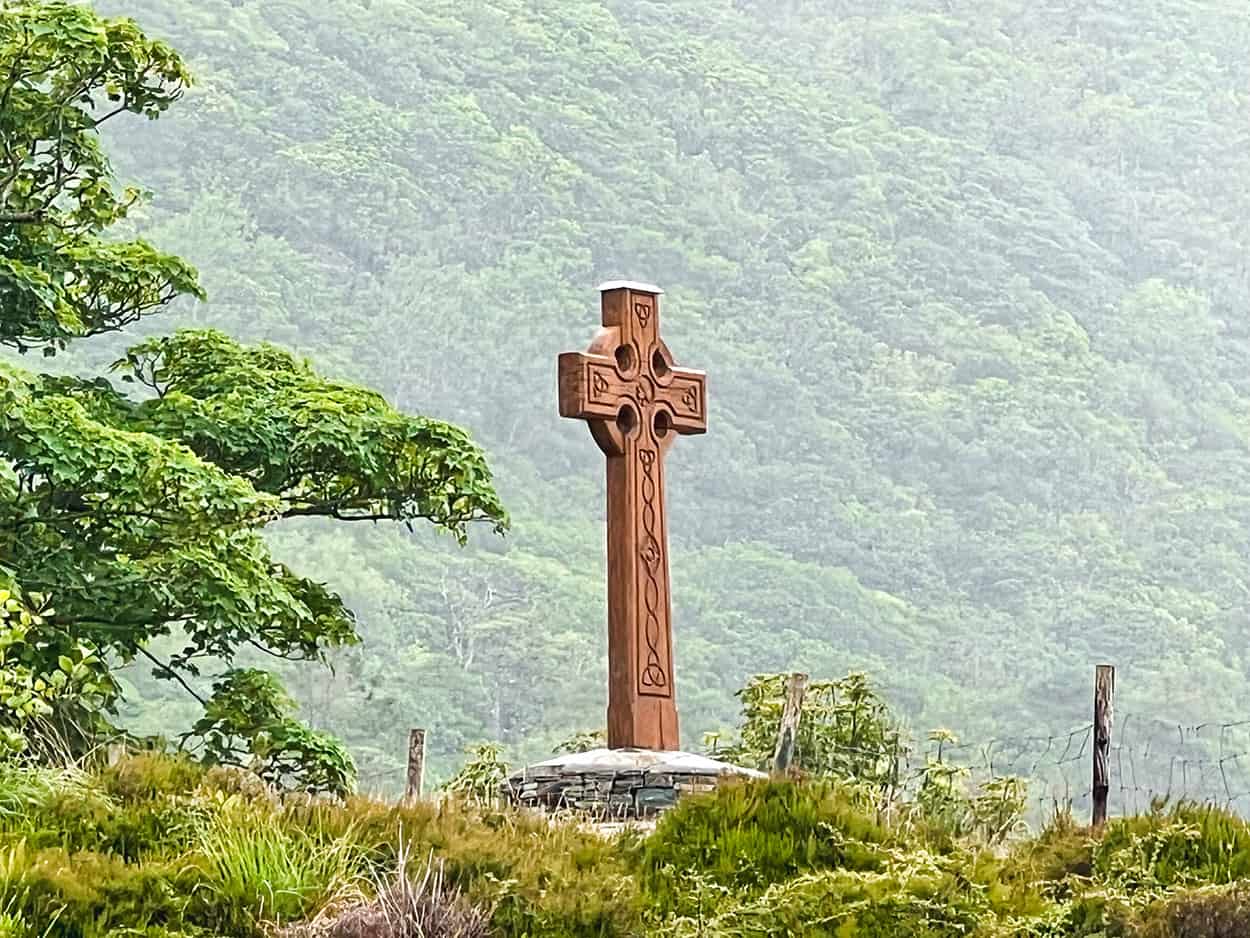 Connemara National Park
Westport
Achill Island Hotels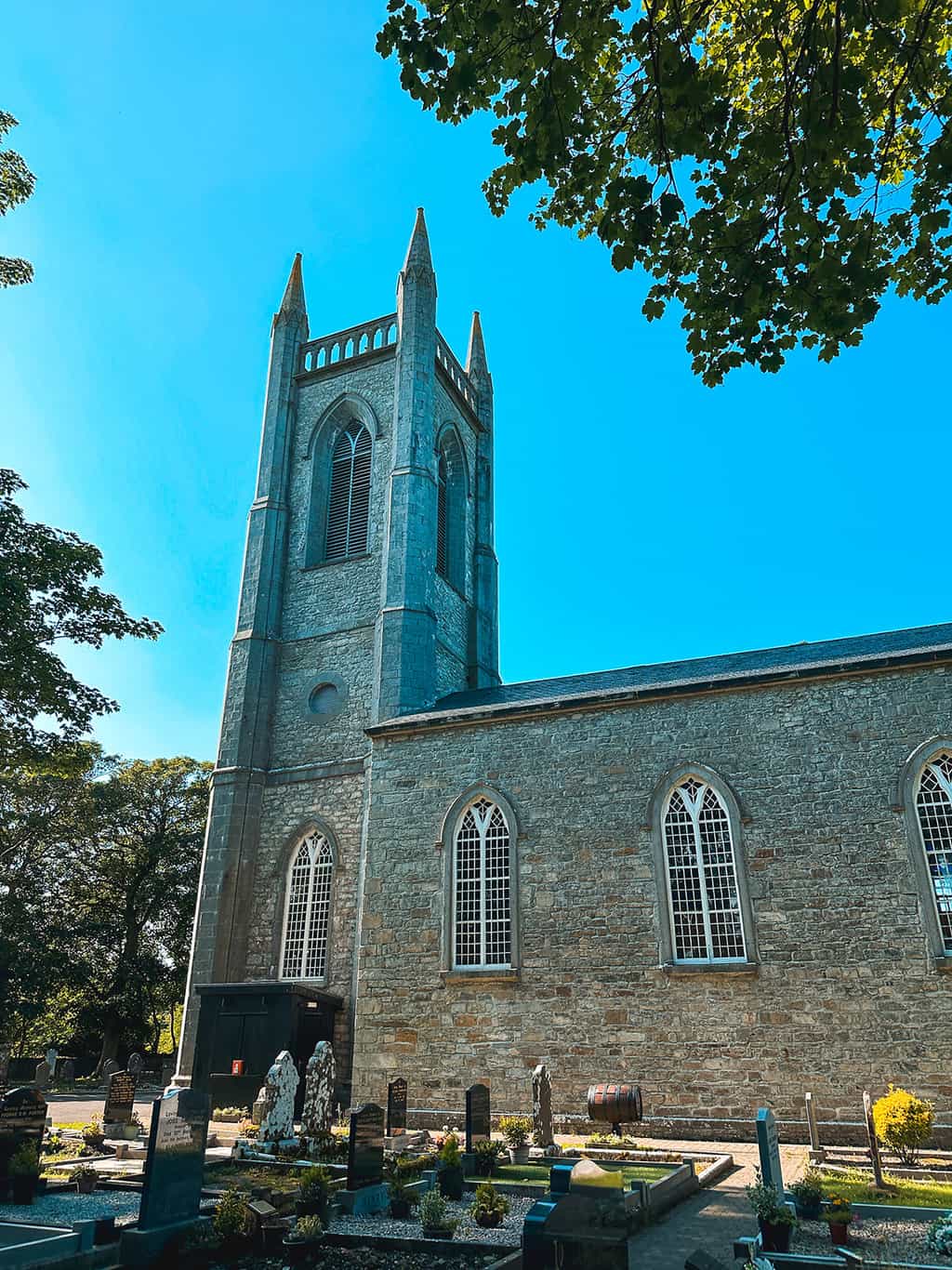 Sligo
Donegal
NEED A RENTAL CAR?
We use DiscoverCars.com to get the best rates and availability on rental cars. Find your car HERE, along with all of the extras you may need (insurance, car seats, ski racks, etc.)
VACATION PHOTOS
Don't forget to book your Flytographer session to capture awesome memories from your trip. We do it as often as we can, even though I'm a photographer. Sometimes, this mom just wants to be in a few photos with her kiddos.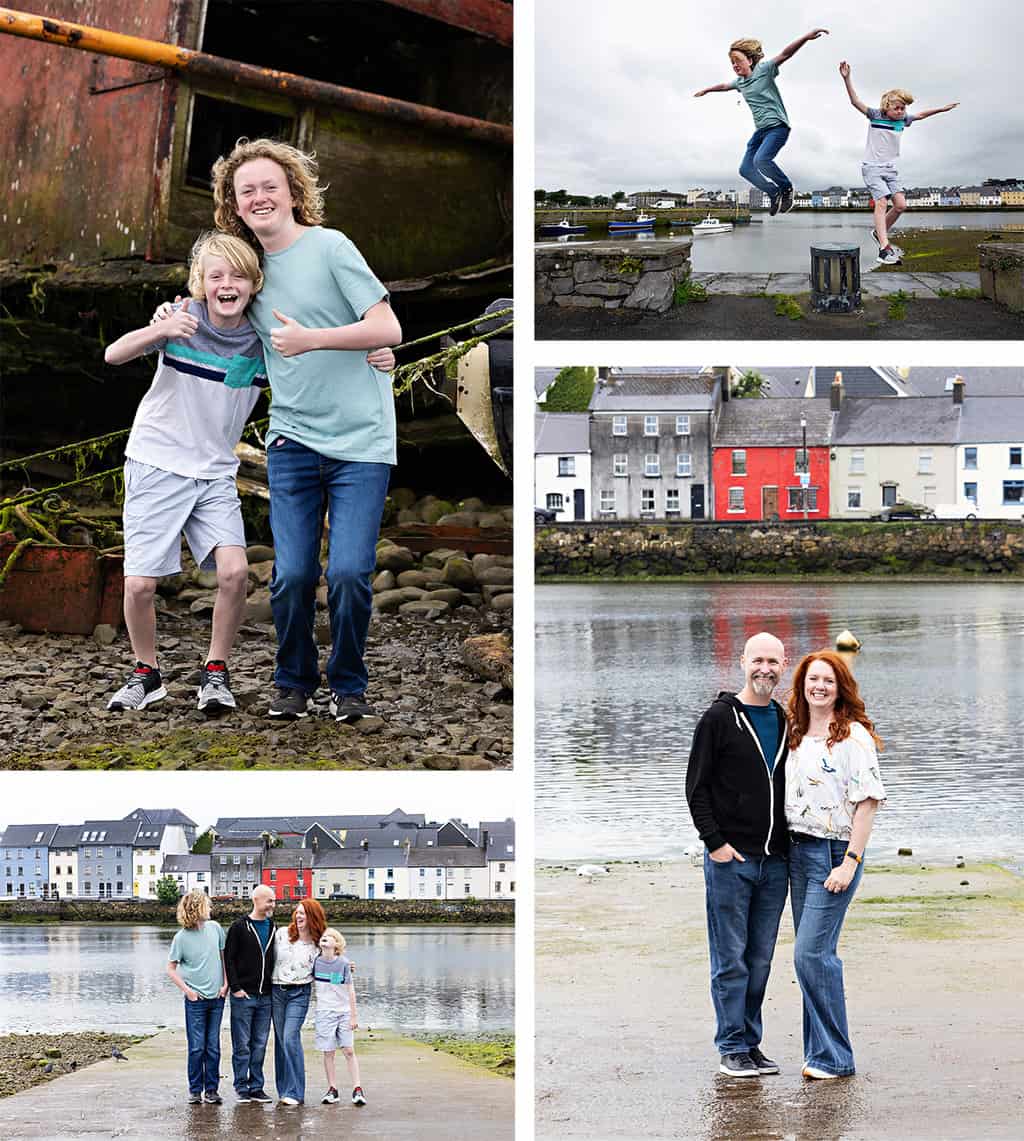 TRAVEL INSURANCE
Do NOT forget to buy travel insurance for your vacation, even if you booked through a travel agent. Things do and will happen, and it's cheaper to buy travel insurance ahead of time instead of paying out-of-pocket later.
Check out Travelex for rates on a single trip or an annual plan that could be right for you if you plan more than one or two trips a year.
DON'T FORGET YOUR ESIM CARD!
We all love our smartphones, but we don't love those international roaming charges. Even if you have a travel pass, you could max out your service, which is why we always grab an eSIM card to pop into our phones. It's especially great for the kids, as it limits what they can do and how much data they can use while still allowing them to text friends back home.
Check out Airalo, our preferred eSIM card store, for the best prices on eSIM cards and international data plans.
How to get to Ireland
If you are driving the Wild Atlantic Way Northwestern route, you can fly into Shannon to start your journey in Galway. Or fly into Dublin or Belfast and work your way west and then south.
Arriving in Ireland: Dublin or Belfast or Shannon
Shannon Airport
Shannon Airport is going to be the best arrival if you want to start your journey in the south (more like the middle) of the Wild Atlantic Way and drive north.
You can sometimes find a direct flight from the U.S. to Shannon, but most go to Dublin these days.
Drive times
Shannon to Galway (NW road trip south to north): 1 hour
Dublin Airport
Dublin Airport is a good option if you want a nonstop flight from the U.S. to Ireland. You can always take a connecting flight to Shannon. Or your better option is simply to pick up your rental car and drive to the coast.
You could also drive through Northern Ireland following our Northwest Ireland itinerary. (See below.) If you want to do both in 10 days, you will have to skip a few highlights. But it is certainly doable.
Drive times
Dublin to Galway (NW road trip south to north): 2 hours, 20 minutes
Dublin to Donegal (NW road trip north to south): 2 hours, 50 minutes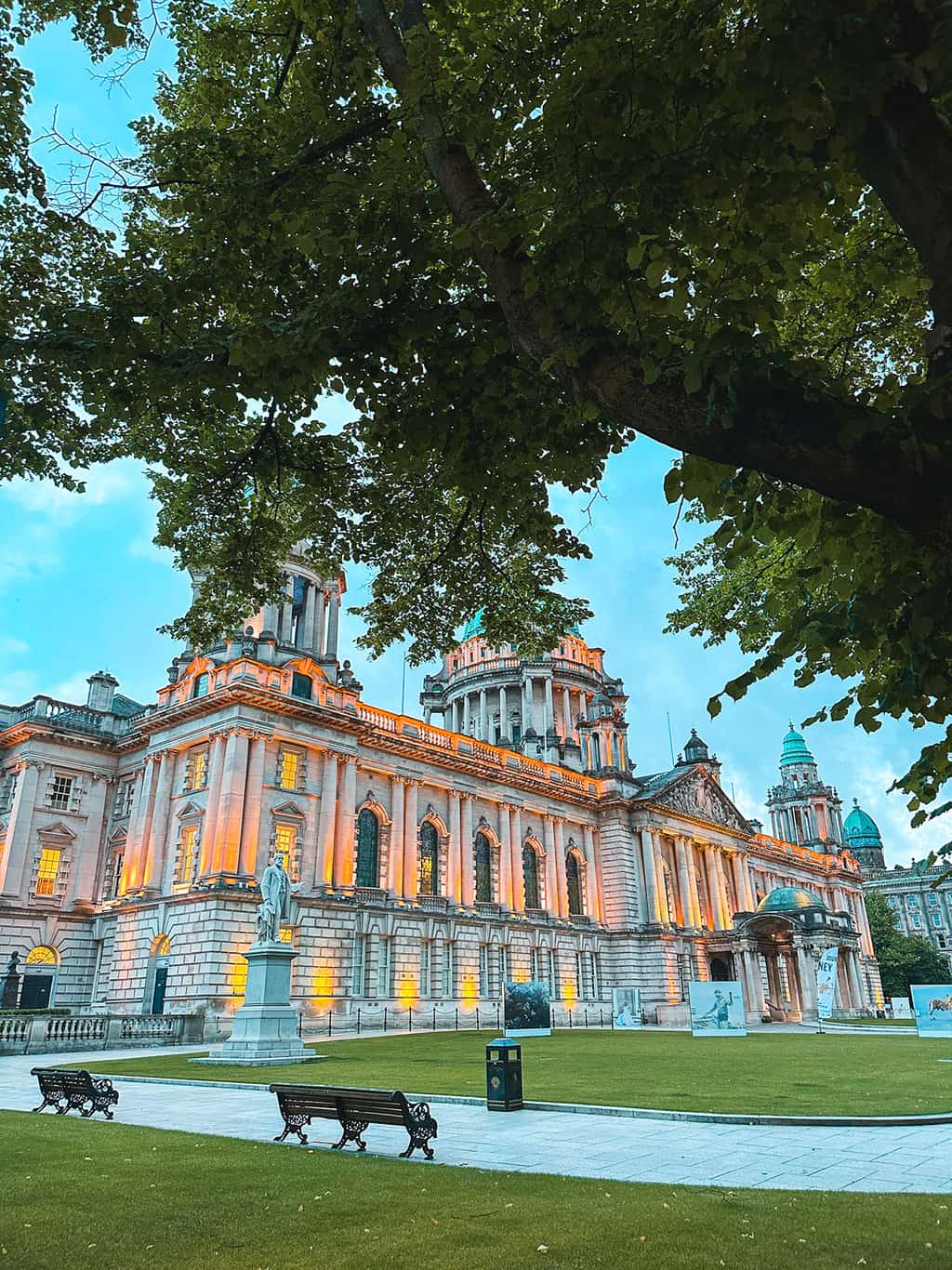 Belfast Airport
Similar to Dublin, you can fly into Belfast and start your northwest Wild Atlantic Way road trip from the northern section and head south.
You could also follow our Causeway Coastal Route road trip itinerary, linking up to our 10-day Ireland Road trip along the Northwest Wild Atlantic Way. This is the one we tend to use if we will be staying up north.
Drive times
Belfast to Galway (NW road trip south to north): 3 hours, 45 minutes
Belfast to Donegal (NW road trip north to south): 2 hours, 15 minutes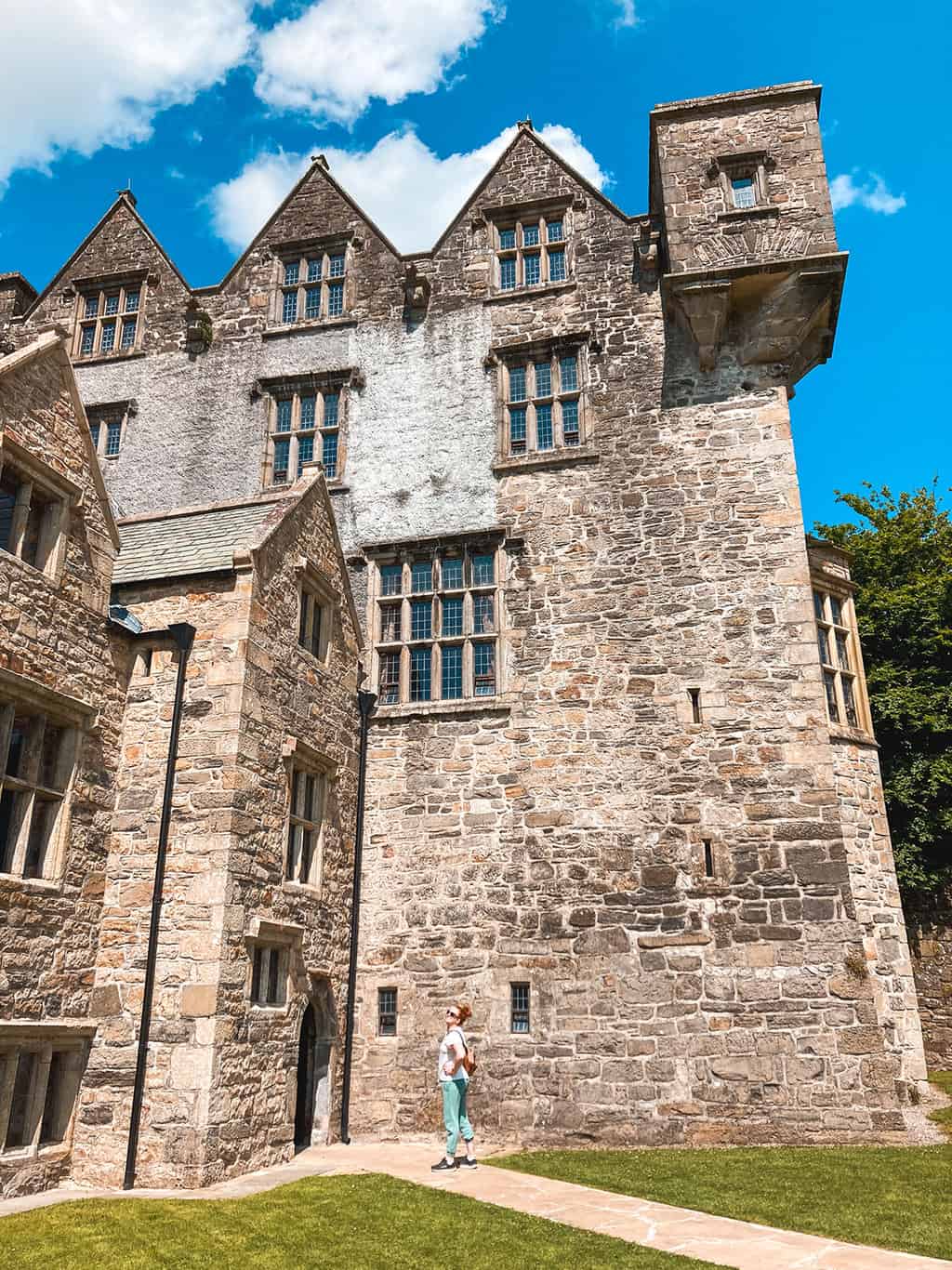 What to pack for your Ireland Road Trip
Anytime you go to Ireland, you want to be prepared to tackle the elements, whether rain, sun or wind. Here are just a few of the top items we pack for a trip to Ireland.
Grab our full Ireland Packing List and get ready to explore the Emerald Isle… without getting drenched.
A Brief Look at Ireland's West Coast History
Before I travel to a place, I like to know a little bit about its history. Doing so can help you understand why it is important today, what you are looking at, and how history has shaped a culture and the geography of the land.
Ancient Times
The history of the western coast of Ireland dates back to ancient times, with evidence of early human settlements and the establishment of Celtic tribes. These tribes formed kingdoms and established a unique social structure with the emergence of the Gaelic language and culture.
Viking Invasions
During the Viking Age (8th to 11th centuries), the western coast experienced Viking raids and invasions. Vikings established trading posts and settlements, leaving an impact on local trade and culture.
Norman Influence
In the 12th century, the Normans arrived from northern France in Ireland and began to establish their own lordships along the coast. This marked a period of significant change in terms of governance, architecture and land ownership.
Clans and Conflict
The western coast was characterized by clan-based societies, where powerful families held sway over their territories. Intermittent conflicts and battles were common, often involving struggles between Gaelic Irish clans and English colonial forces.
The Great Famine
The mid-19th century brought one of the most tragic events in Irish history: The Great Famine. The western coast, heavily reliant on agriculture, suffered greatly due to the widespread potato-crop failure, leading to mass emigration and significant population decline.
Independence Movement
The western coast was a hotbed of support for the Irish independence movement in the late 19th and early 20th centuries. Various political and cultural groups emerged, advocating for self-governance and national identity.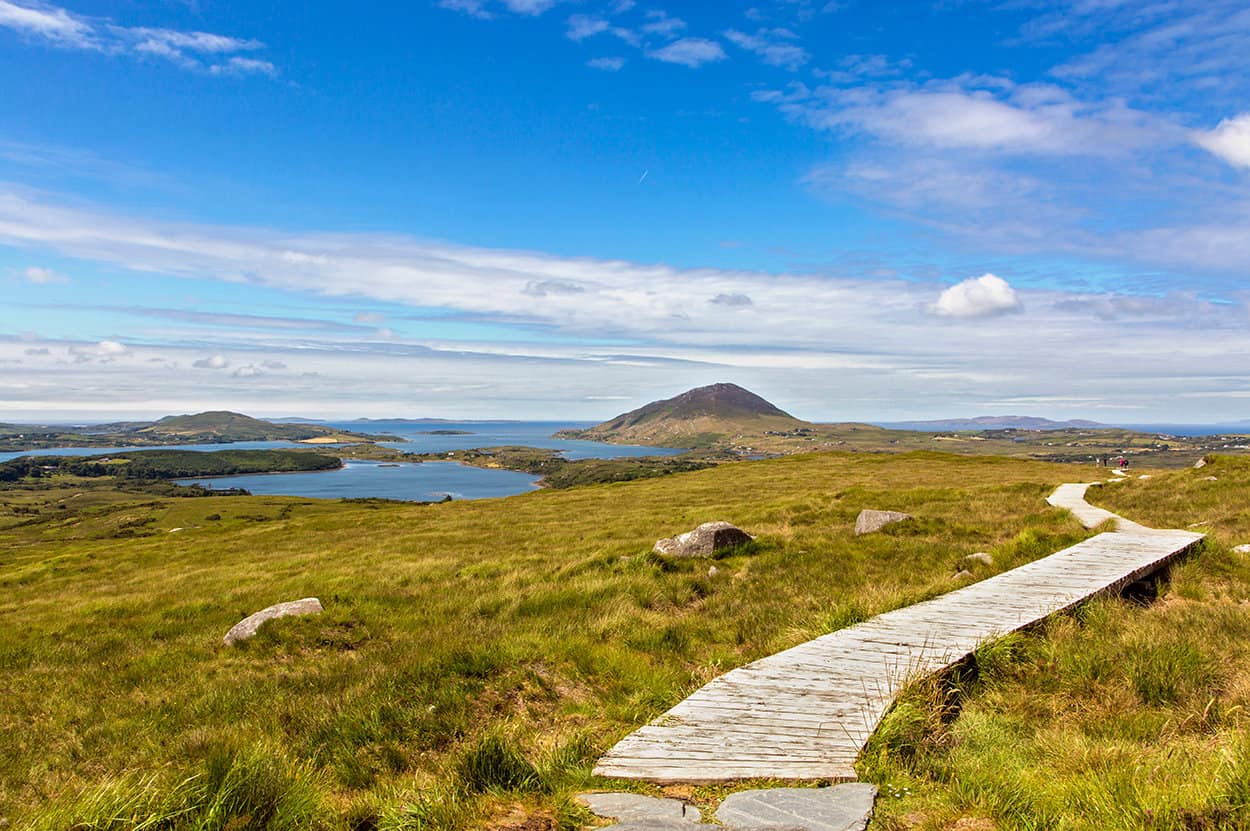 Modern Development
Throughout the 20th century, the western coast underwent modernization and development. Improved infrastructure, transportation and tourism have helped the region become more accessible and connected to the rest of the country and the world.
Cultural Revival
The western coast of Ireland boasts a strong cultural heritage, with traditional music, dance, and art being integral to the local identity. Festivals and events celebrating Irish culture attract both residents and visitors alike.
Tourism in Ireland
In recent decades, the western coast has become a popular destination for tourists seeking stunning landscapes, historical sites and vibrant culture. Cities like Galway, known for their artistic communities, have become hubs of activity.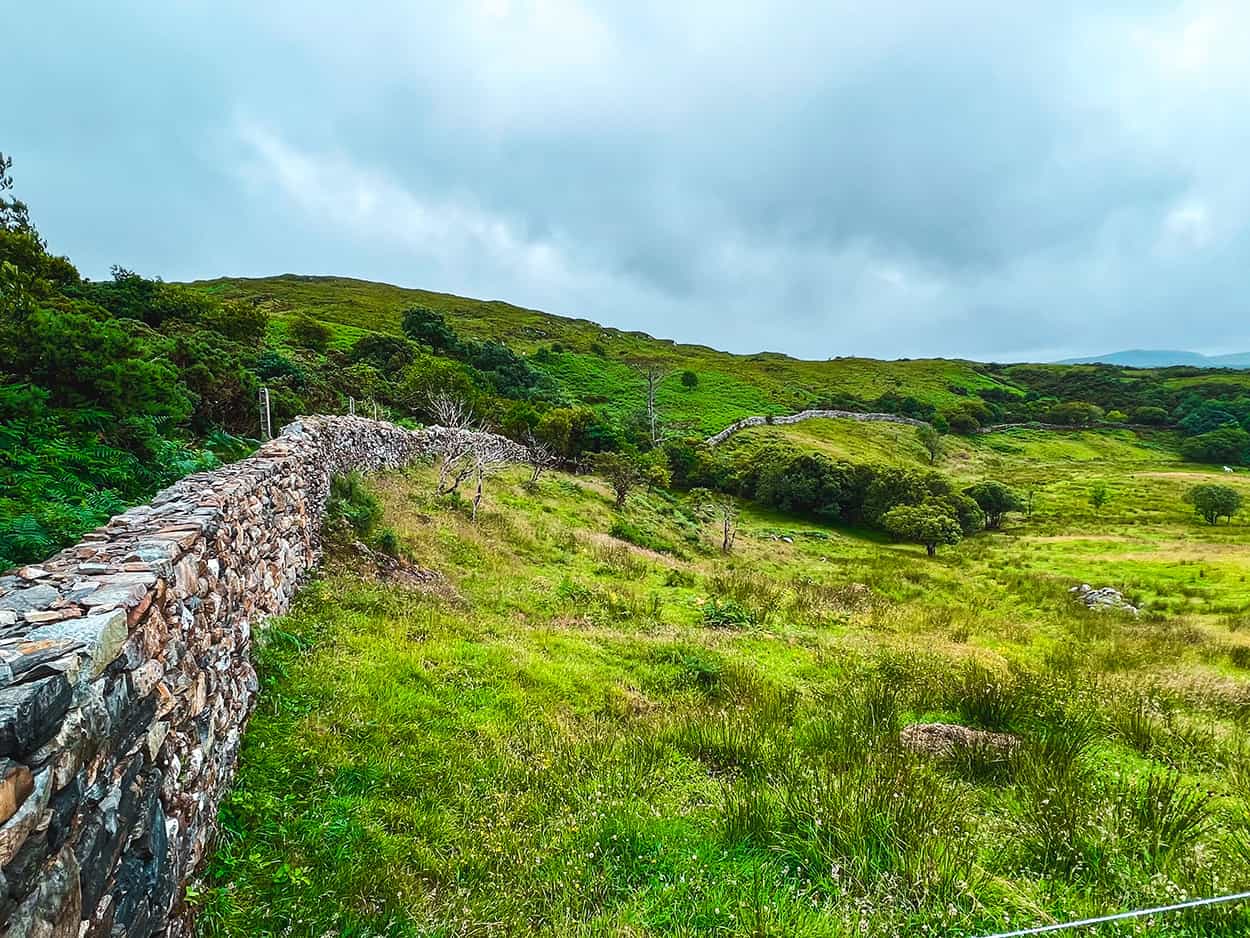 10 day ireland itinerary: Northwestern Wild Atlantic Way Route
It's time to start your 10-day Ireland road trip along the northwest Wild Atlantic Way. We are kicking off where we left off on the southeast Wild Atlantic Way road trip– in Galway, Ireland.
Galway is just north of Shannon, making it an easy city to fly into, grab your rental car (book one HERE if you haven't already) and start to explore this beautiful college town (home to The University of Galway).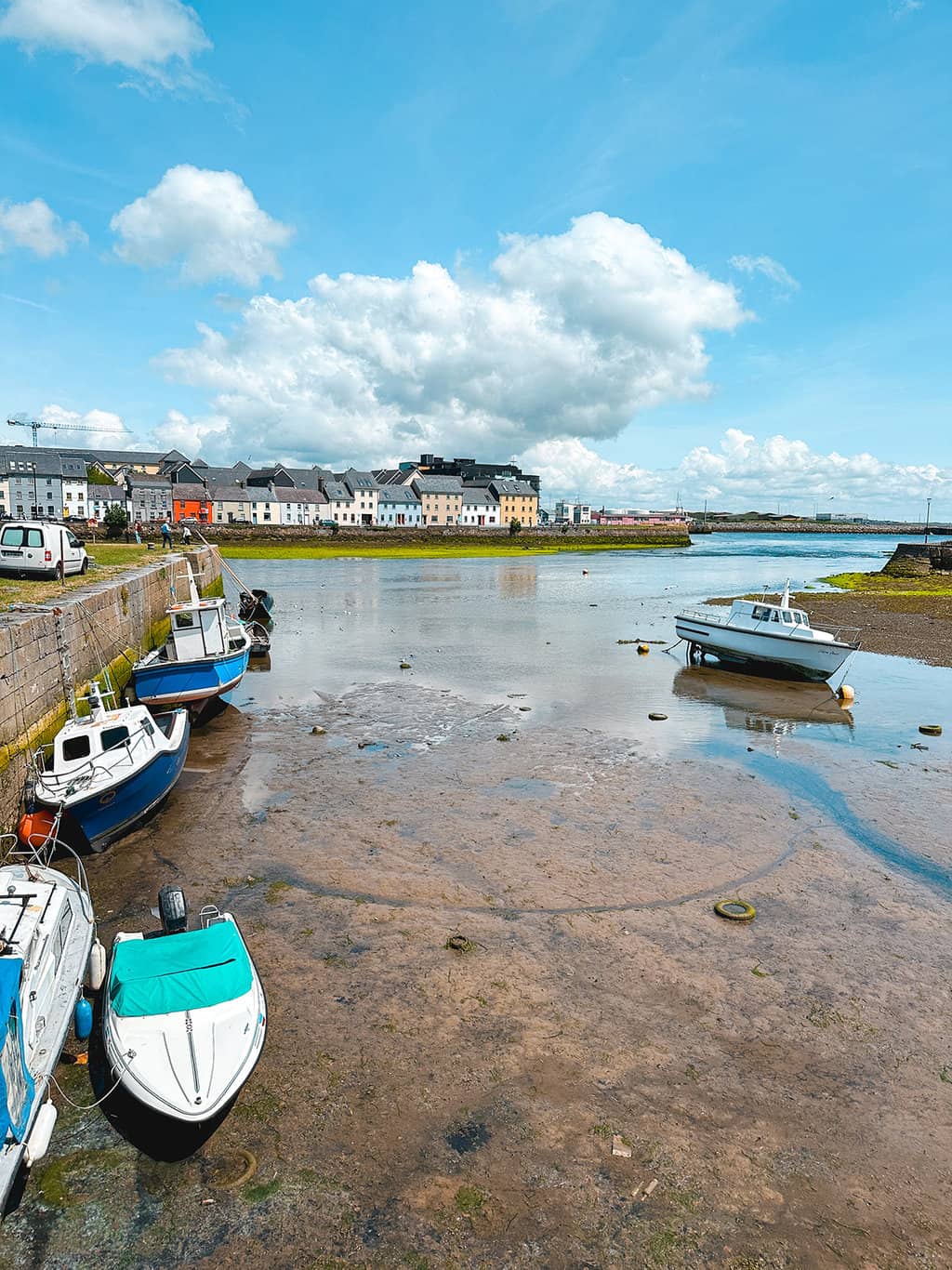 Galway Ireland
You will begin your Ireland road trip in Galway. If you flew in the night before, you have been able to sleep and work on that jet lag you've likely experienced.
If you have just arrived, it's time to hit the ground running. Find a bite to eat in the Latin Quarter, where there are plenty of pubs, great coffee shops, ice cream and even decent pizza if the kids just need a little comfort food.
Wander the Latin Quarter, listening to musicians and buskers as you go. On our last visit, we saw a couple playing an incredible rendition of the Rolling Stones' "Paint It Black" on a guitar instrument known as a Chapman Stick. (I had to look ask a musician back home to identify it!)
I wish we'd had more time to chat with them, but we had a Flytographer photoshoot (use our code to book: WALKINGONMEDIA) scheduled near The Long Walk. So we had to keep moving.
Oh, and if you are looking for a traditional Claddagh Ring to bring home, this is the place to buy one. (Its namesake, the fishing village of Claddagh, is located in Galway.) Check out the jewelers along Quay Street for some of the area's best prices and pieces.
For those interested in history, you can walk through the Spanish Arch and into the Galway City Museum. This modern complex features interactive exhibits, plus documents and photographs that depict the history of Galway and everyday life as the city has developed over the centuries.
You will only have one day in Galway, so pack as much in as you can. The city is very walkable, and the public transportation in the city is good. So you can easily bounce around town checking out all of the sites the city has to offer.
More things to do in Galway
Eyre Square
Galway Cathedral
Saint Nicholas' Collegiate Church
Blackrock Diving Tower
Galway Bay and Docks
Salthill Promenade
Read our complete guide to the best things to do in Galway Ireland.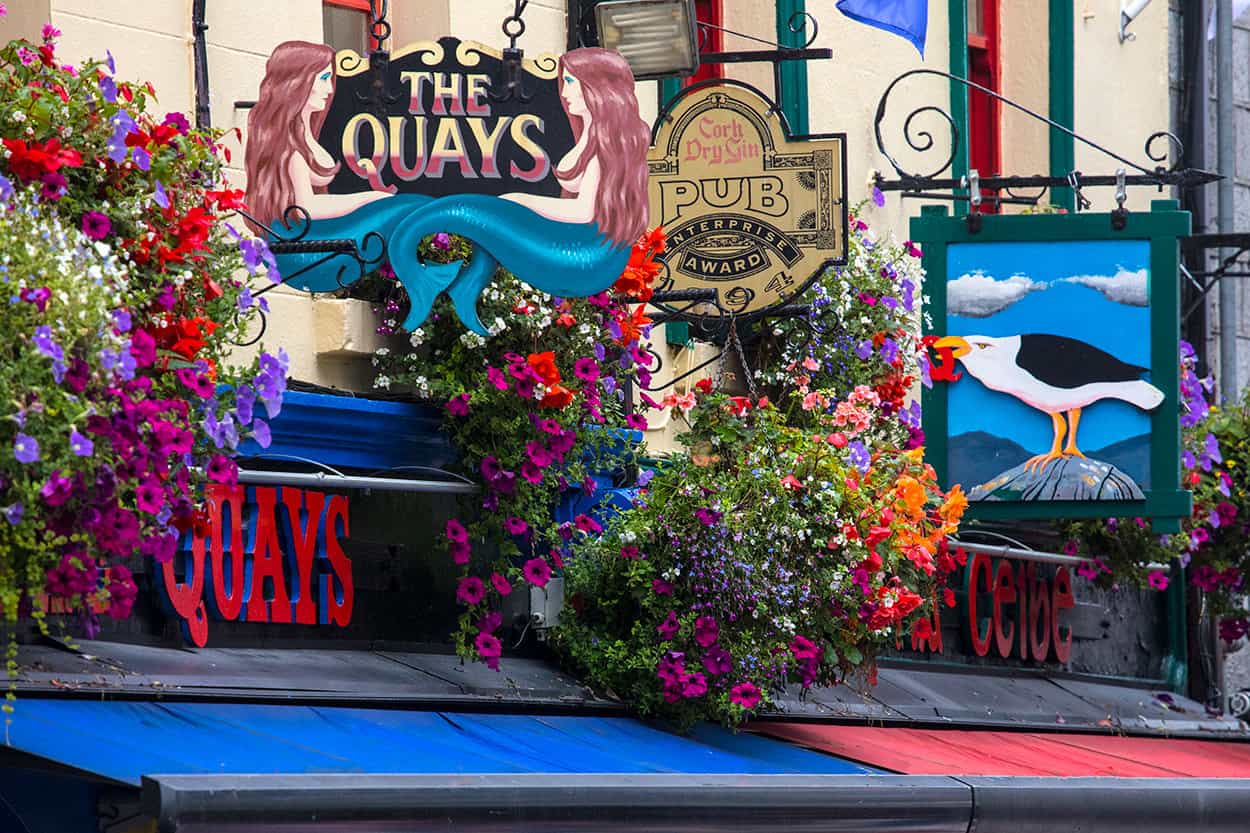 Dinner at a Pub in Galway
Since you have spent your day wandering (and hopefully getting some great photos taken of yourself or with the family), treat yourself to a night at the local pub. We love Róisín Dubh, The Quays Bar and Restaurant or Monroe's Tavern for pub food and live music. If you want a more refined pub experience with decent cocktails, check out Taylor's Bar.
Your Hotel in Galway tonight
Clifden
Get up early to grab a quick breakfast in Galway before you start your drive toward Connemara National Park. We like to base ourselves in the small town of Clifden right on the coast so we can visit some of the historic homes, let the kids splash in the water on a warm day, and hike one of the trails in the national park.
Your first stop on your way to Clifden will be inland to Ashford Castle. Book an afternoon tea reservation (last we checked they were on OpenTable) so you can enjoy a late lunch after your arrival or your activity on the property.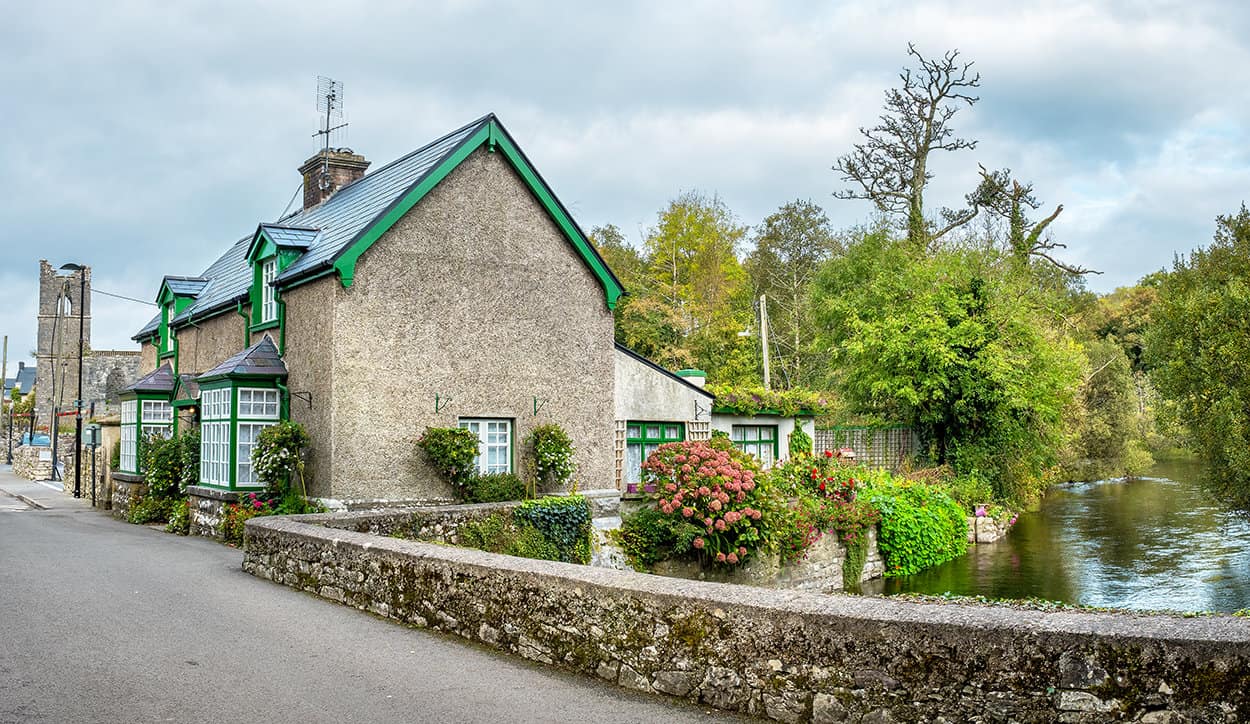 Things to do from Galway to Ashford Castle
Drive time from Galway to Ashford Castle: 45 minutes (45 km)
If you are looking for a few stops along the way from Galway to Ashford Castle, check out these historic sites.
Ross Errilly Friary
The 14th century Ross Errilly Friary is thought to be the most complete Franciscan monastic ruins in Ireland. It is free to wander through the church, tower, chapels and dwelling, all of which are well preserved (minus the roof), and under the management of the Office of Public Works in Ireland.
Temple of the Saints
Located on the island of Inchagoill (island of the devout foreigner), visitors are welcome during the summer months to visit the temple, as well as the other historic monuments on the island.
You can book a boat tour to the island with Viator.com HERE.
Carraigin Castle
Carraigin Castle looks like a tourist destination on Google Maps, but it is actually a vacation rental that you can book. So please do not go on the property unless you are the paying guest.
Town of Cong
Ashford Castle is just outside of the town of Cong. Visit Cong Abbey, hop on a cruise to Lough Corrib to visit Inchagoill Island, or simply grab a bite to eat at the local pub if you are not dining at Ashford Castle.
Cong is best known as the filming location of the 1952 movie classic "The Quiet Man," starring John Wayne and Maureen O'Hara. You can take a photo with the statue of the two actors, as well as visit The Quiet Man Museum, Tours & Giftshop.
If you are a total film buff, you can book a 1-hour The Quiet Man Tour to visit the film sites.
Ashford Castle
Ashford Castle, while not on the Wild Atlantic Way, is still worth detouring off the coast for a visit. It offers a fantastic falconry program, spa, horseback riding and trails, local cuisine, afternoon tea, and some fabulous local gin (my favorite kind of detour– with a designated driver, of course!).
You do not have to be a guest in order to take part in the activities, dine in the restaurant or enjoy the spa. Make sure you book any experience early and well before your trip, though, as guests do get priority over non-guests.
Drive time from Ashford Castle to Clifden: 1 hour, 5 minutes (65km)
On your way to Clifden, there are a few notable or photogenic spots where you can stop as you wander west. Some are a little bit of a detour, but if you want to get the most out of your drive, it's worth it.
Things to do between Ashford Castle and Clifden
Old Rusty Tin Roof Cottage (photo moment)
Screebe Waterfall
Pines Island Viewpoint
Roundstone Bog
Once you arrive in Clifden, you can explore, or simply check into your hotel and grab dinner before bed. If you prefer the former, check out our guide to the best things to do in Clifden Ireland, or scroll down to the list of things to do in tomorrow's itinerary.
Your Hotel in Clifden (2-night stay)
Connemara National Park
Wake up for breakfast in Clifden before you strap on your waterproof hiking boots (I wear these), and head for the day into Connemara National Park. You will be hitting a few of the trails but also visiting Kylemore Abbey, quite possibly the most popular and most recognizable historic site in this part of Ireland.
Kylemore Abbey
Drive time from Clifden to Kylemore Abbey: 20 minutes
Kylemore Abbey, originally Kylemore Castle, was built in 1868. The creation of Mitchell Henry MP, a wealthy businessman and liberal politician, he wanted to showcase just what could be built in the more remote areas of Ireland near Connemara National Park.
In 1903, Mitchell Henry sold the castle to The Duke & Duchess of Manchester, who occupied the property for 11 years. It was then passed in 1920 onto the Benedictine nuns, who renamed the property Kylemore Abbey and have been living there ever since. They ran an international boarding school for girls and established a day school for local girls, which eventually closed in 2010. The nuns are still dedicated to education, however, and have developed programming and hosted retreats while also running the abbey as one of Ireland's top tourist attractions.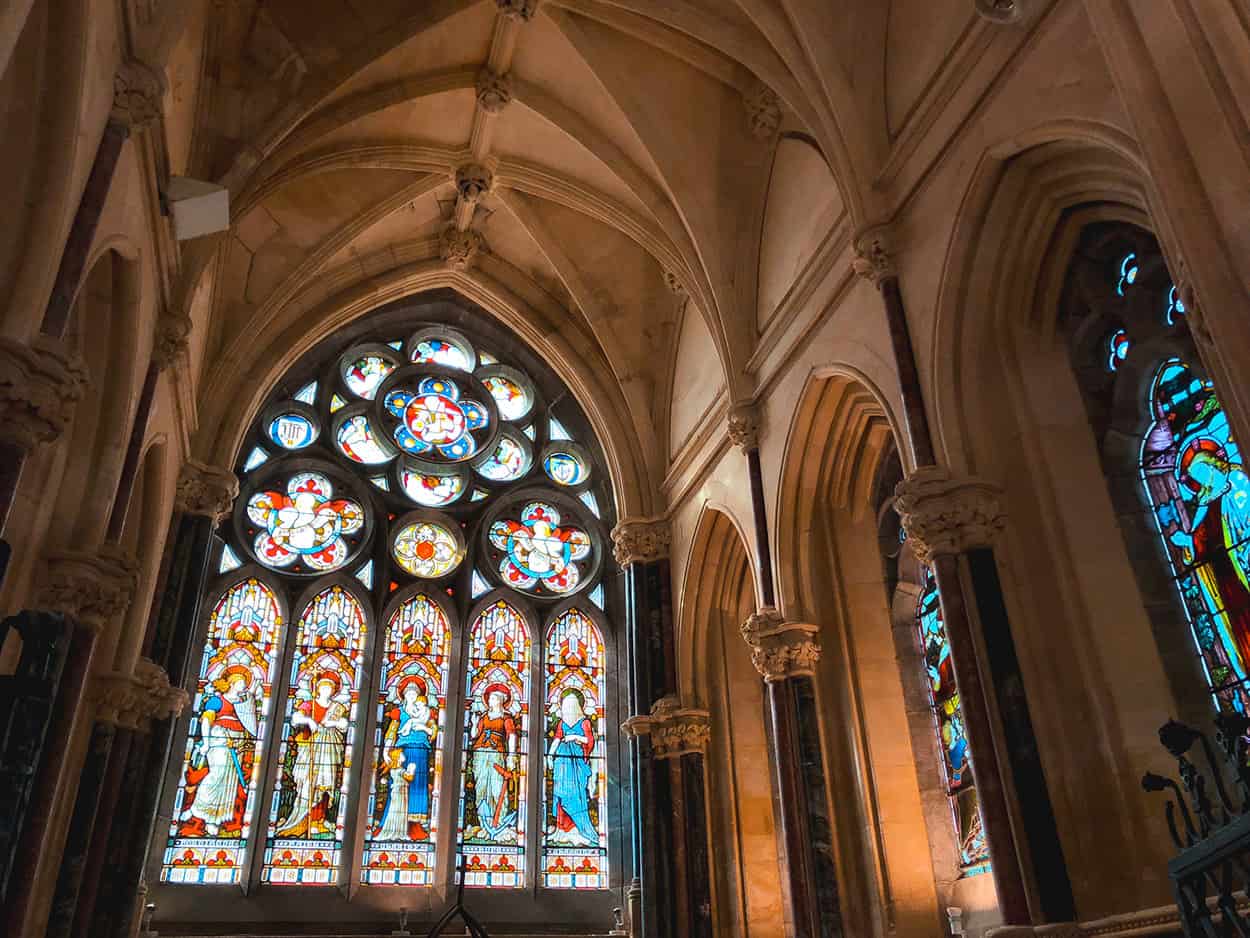 When you visit Kylemore Abbey, you can wander the grounds, explore the outdoor Walled Garden in the summer months, and hop on one of the history talks that take place three times there three times daily.
On your way out, visit the Craft and Design Shop for Kylemore Abbey pottery and chocolates made by the nuns. There is also a cafe if you want to grab some lunch at the Kylemore Kitchen, The Garden Tea House (our kids' favorite!), or the Kylemore food trucks (The Explorer and The Forager). This way you avoid having to return to Clifden and can go, jumping instead to exploring Connemara National Park.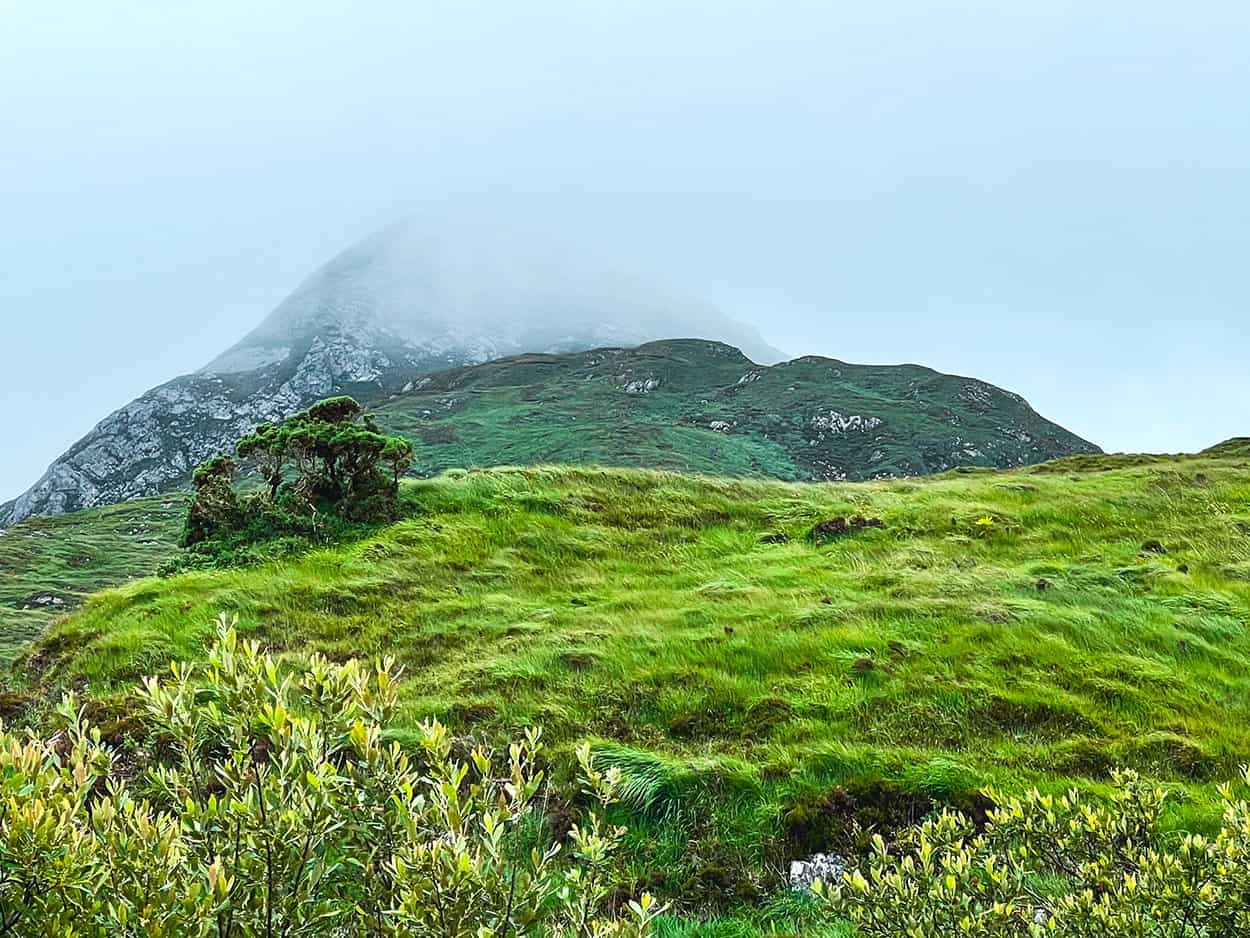 Connemara
Once your bellies are full, head over to the Connemara National Park Visitors Centre. Inside you will find a free exhibition, as well as a 20-minute film that dives into the biodiversity and history of the park.
Don't spend too long inside, though. Get out to explore the wilds of Ireland by taking a hike around Connemara National Park, the second-smallest national park in Ireland (after The Burren National Park in Doolin, Ireland).
Recommended Hikes in Connemara
Easy Hikes in Connemara National Park
Ellis Wood Nature Trail
Sruffaunboy Nature Trail
Derrygimlagh Bog Walk
Cleggan Head Walk
Clonbur Wood Loop Walk
Moderate hikes in Connemara National Park
Lower Diamond Hill
Upper Diamond Hill
Lower and Upper Diamond Loop
Challenging Hikes in Connemara National Park
Maumonght and Bencullagh
Benbrack and Knockbrack
Ben Baun
Derryclare and Bencorr Loop
The Western Way (long-distance hike)
12 Bens Challenge (for extreme hikers only!)
Read our complete guide to the best things to do in Connemara National Park.
You should be tired by this point. Drive back to Clifden, grab dinner and go to bed. You are driving up to Westport tomorrow, and there is a lot to see and do! You'll need rest.
If you would rather stay in or near Connemara National Park instead of going back to Clifden, here are a few hotel recommendations.
Connemara National Park Hotels
Drive to Westport Ireland
Start your morning off with a hearty breakfast; it's time to drive to Westport, Ireland.
Drive time between Clifden and Westport: 1 hour, 10 minutes (66 km)
Coast route from Clifden to Westport: 2 hour, 20 minutes (123 km)
Stops on the way to Westport
If you haven't been to Kylemore Abbey yet (mentioned above), you can stop at the Abbey on the way to Westport.
Aasleagh Falls
Walk along the Erriff River to see Aasleagh Falls, a series of waterfalls that also offer canyoning and picnic spots.
Direct route to Westport
There are a few stops on the N59. But if you take a slight detour to the L1824, you can pick one of several hikes on your way to Westport.
Errif Woods: Beautiful woodlands you can hike around.
Tawnyard trail: A lovely trail that passes sheep, a lake and other natural wonders.
Western Way – waypoint: Hike along a river.
The Boheh Stone: Ancient: Rock art that is believed to have been carved as early as 3800 B.C. Often called St. Patrick's Chair, it's a National Monument of Ireland.
Brackloon Woods: A national forest with thick tree growth and a river to explore. Perfect for antsy kids who need to get out.
Coastal route to Westport
The Coastal route to Westport offers several historical sites like beaches and even a little detour to Clare Island.
Doo Loug: Beautiful views of the lake. An easy pullover stop along your drive.
Doolough Valley Famine Memorial: A touching memorial to those who lost their lives in the Great Irish Famine. Just a short climb up from the road.
The Glen Keen Estate & Glen Keen Farm: Pre-book for a sheep-herding demonstration, and experience traditional Irish music, sheet-wool spinning and historic talks at one of the largest sheep farms in Ireland.
Cross Beach: Beautiful wide beach where you can take a stroll.
Roonagh Pier: A bit off of the main road but worth the detour to get views of Clare Island. Or you can take the ferry out for a few hours for an actual visit.
Clare Island: Take the ferry from Roonagh Pier to tour Clare Island Abbey and The Napoleonic Signal Tower. If you have time, you can even book a night at the Clare Island Lighthouse.
Carrowmore Beach: Beautiful views and a great spot to stretch your legs.
Old Head Beach: Scenic beach with mountain views.
Bertra Beach: Walk this narrow strip of land during low tide to see the dunes and the tiny neighboring islands.
Murrisk Abbey: Ruins of an old abbey located right near the National Famine Memorial.
National Famine Memorial: A fitting tribute to those who suffered during the famine in Ireland.
Killadangan – Archaeological Complex: Amegalithic complex comprising an earthen enclosure, a stone row (goes from small to large stones in order of height), three standing stones, a stone circle and a fulacht fia (burned mounds, dating from the Bronze Age). On December 21 (the winter solstice), the stones line up to the sunset in a small niche of Croagh Patrick.
You could easily spend all day exploring the area between Clifden and Westport, Ireland. But if you decide to head straight to Westport, there is plenty for you to see and do in town.
Read our complete guide to the best things to do in Westport Ireland.
Hotels in Westport, Ireland (2 nights)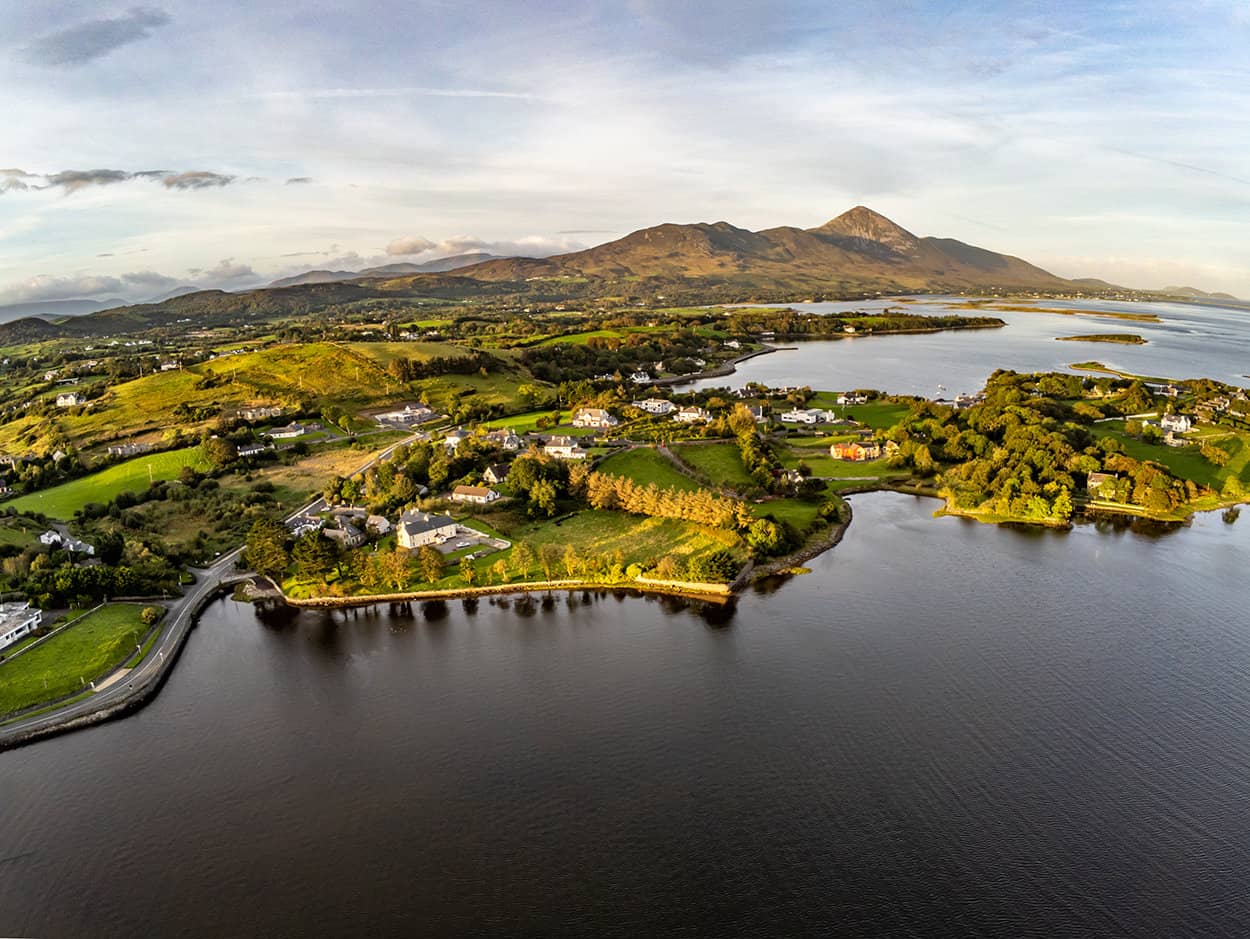 Westport Ireland
Whether you got into town early yesterday or you only have today to explore, you won't be bored.
Start your morning off with a little exercise. Take a hike up Croagh Patrick Mountain or rent a bike to tackle some (or all) of the 26-mile Great Western Greenway.
If you have already done both, you can head 45 minutes north into Ballycroy National Park to wander the walking trails and possibly spot birds like skylarks, red grouse and even swans. On the way back, you can pop into Rockfleet Castle, where the famed pirate Grace O'Malley died.
Head back to Westport for lunch, then get ready for a little history.
If you are looking for a historic home to tour, head to Westport House and Gardens. For those traveling with kids, you should let them loose at Pirate Adventure Park.
When you have had enough of historic homes and pirates, hop on a Clew Bay sunset cruise to see Westport and the surrounding towns from the water. You can also travel around Inisheany, Inishgowla, Carraigeen-na-Francach and Inisho by boat, offering a better understanding of life in County Mayo and the life of Grace O'Malley, the Pirate Queen who called the lands of Westport home.
End your day with a pint and hearty dinner at Porterhouse Pub on Bridge Street. Offering some of the best traditional Irish music in County Mayo, you can't go to Westport without at least popping in once.
If you want to switch Westport hotels tonight, here are a few you should consider (although I recommend staying in the same hotel both nights).
Westport Hotels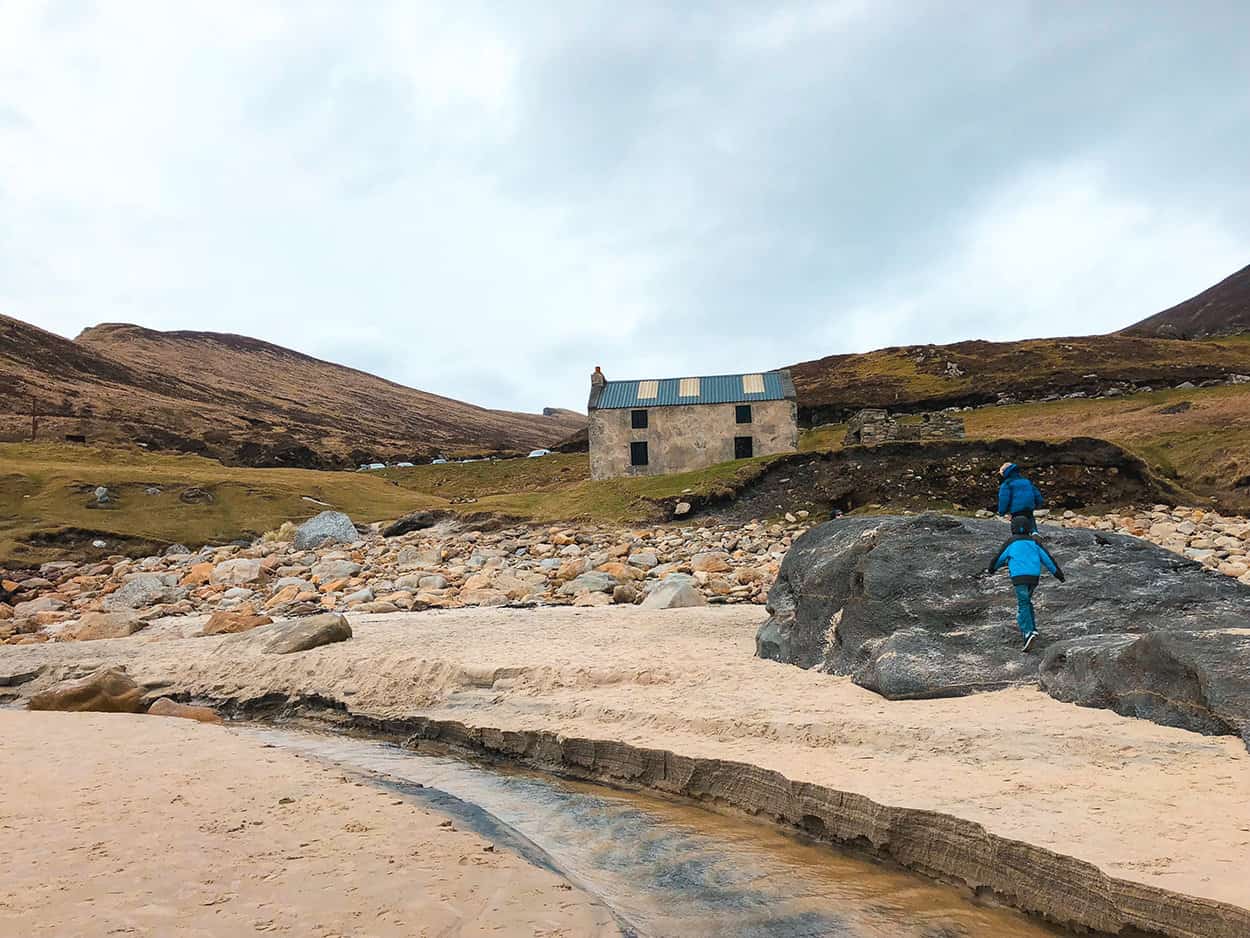 Drive to Achill Island
It's time to slow down with a couple nights on Achill Island. A beautiful and serene spot that boasts the color of water rivaling any Caribbean blue sea–well, except for the temperature–we can never spend enough time here.
Although the water's blue-green color might remind you of the warm, inviting Caribbean waters closer to home, the temperature will NOT. In fact, swimming along the coast of Ireland always requires a wetsuit.
Drive time between Westport and Achill Island: about 50 minutes (50 km), depending on where your first stop is on the island.
Stops between Westport and Achill Island
Enjoy your breakfast at your Westport Hotel or at a restaurant in town. Check out of your hotel and start driving toward Achill Island along the N59 to the R319.
Burrishoole Abbey: Ruins of an old abbey that you are free to wander.
Rockfleet Castle: A 16th-century tower house that is open to the public (periodically- check to make sure it is open before you visit).
Murrivaugh Beach: A rocky beach that is perfect for picnicking or just checking out the tidepools that appear at low tide.
Mulranny Causeway: A historic landmark, the causeway was built across Trawoughter Bay in 1889 to link the town with Mulranny's blue flag beach, Mulranny Pier, Rosmurrevagh Machair and the Mulranny Salt Marsh.
Mulranny Pier: A nice spot with smooth rocks near Dumhach Bheag.
Wild Atlantic Way – Dumhach Bheag: Yet another rocky beach.
Blue bridge, Western greenway: Stop for a hike along this trail, part of the Western greenway.
Spanish Armada Viewpoint: If you want a major detour, you can travel down to the Spanish Armada Viewpoint, which is part of the Wild Atlantic Way. It does offer some nice views but is a bit out of the way.
Once you get to the Michael Davitt Bridge, you will drive onto Achill Island, where the real fun begins.
If you need some snacks or groceries, there's a store right after you arrive on the island. There are a few more markets in the towns on Achill Island, too, but this is a large one with lots of variety.
If you have time, head south along the coastal road on Achill Island (L1405) and take a small loop around the south coast of the island, Granuaile Loop Walk.
Grace O'Malley's Towerhouse, Kildavnet Tower
Cloughmore
White Cliffs of Ashleam
Ashleam Bay Beach
Sadly, the Achill Secret Garden has permanently closed, so just take it off your to-do list.
By now you are tired and ready for bed. Check into your hotel and grab dinner at a local pub.
Still need more to do? Read our complete guide to the best things to do in Achill Island Ireland.
Achill Island B&Bs and Vacation Rentals
Achill Island
Today is the day to tackle the larger 14-mile (22 km) loop around Achill Island. While it may only take about three hours to circumnavigate it, there are plenty of stops along the way that can add time to your drive.
We'll start the day in Keel Bay, heading north before we start to loop. Keep in mind that some of these stops are minor detours off the main road, so add a little extra time to your day for spontaneity.
Also, if you want to take any hikes near Keem Beach, which I do recommend for avid hikers, make sure you leave a full afternoon to explore the western side of the island. Spend the morning finishing this loop, picking a few stops along the way, but then head west.
The Achill Experience Aquarium & Visitor Centre
Slievemore Deserted Village
Dugort Beach
Golden Strand
Valley Loop Walk
Achill Island Seaweed Baths
Check out our detailed guide to 3-Days on Achill Island Ireland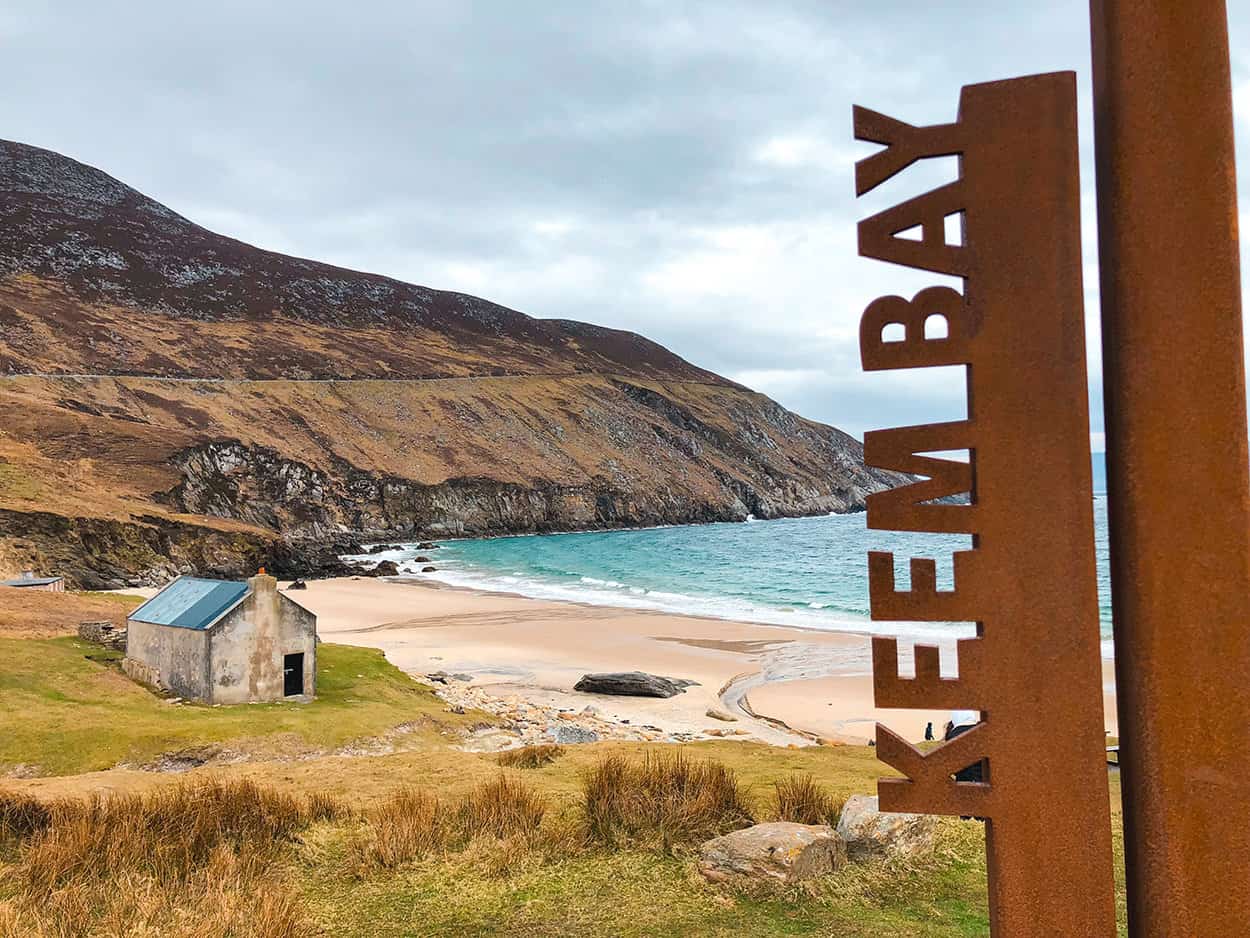 Afternoon in Keem
Once you have wandered the island, head back to your Achill Island hotel, B&B or holiday home to refill water bottles, grab a few more snacks, and your hiking poles (if they aren't already in your car).
It takes about 15 minutes to get from Keel Beach to Keem Beach, so you won't need much time to find a parking spot and start exploring.
When you arrive at Keem Beach, you will see a few landmarks: the Wild Atlantic Way Discovery Point (great photo moment with the sign), Mass Rock, Colm Doherty's Cottage and even public toilets. (Bring your hand sanitizer just in case.)
Walk along the beach and out to Moyteoge Head and the Moyteoge Head Lookout for an easier hike. More advanced hikers, or parents with kids with a lot of energy, can hike out to Croaghaun West Cliffs or even farther out to the Cliffs of Croaghaun.
Keep in mind these are longer, more strenuous hikes, so please keep an eye on the weather and know your limitations.
There is no shame in just walking along this gorgeous beach with its turquoise waters and gravity-defying sheep who are clinging to the rocky cliff edges.
NOTE: You can swap the morning and afternoon parts of this itinerary. Both are great options, but the sun does set in the west. So if you want those golden hour colors (if you get a sunny day), plan on visiting Keem in the afternoon.
Once you have had enough of beautiful scenery, or your feet are tired and your belly is grumbling, head back toward your vacation lodging, stopping for food at a local Achill Island pub along the way. Or whip up a quick meal in your holiday cottage if you are renting.
Tomorrow you have another big day as you drive from Achill Island through County Sligo and up to Donegal town.
Drive through County Sligo
County Sligo certainly has enough to keep you busy for a few days. But for this Ireland road trip, we are driving through, making stops in town, past a castle and to a local swimming hole so there is still enough time to wander around County Donegal and the Slieve League Cliffs.
Drive time from Achill Island to Sligo: 2 hours, 5 minutes
Get an early start out of Achill Island so you have enough time to make a few stops on your way from Sligo to Donegal Town. You will drive the direct route, which will take about two hours.
Take R319 to N59.
Turn right onto N59.
Continue on R311 to N5.
Follow N5 and N17 to N4 in Sligo.
If you have extra time, you take a few short hikes along the way. But you will want to be in Sligo town before lunch.
Once you arrive in Sligo, head to Sligo Abbey. Parking isn't too bad on a random weekday, so you should be able to park fairly close. Double check road signs and parking notifications, though, as you will have to pay for parking in the city most of the time.
Many Irish cities use parking apps or pay machines that accept credit cards. A few have machines that only take coins, however, so also keep a few Euro handy in case.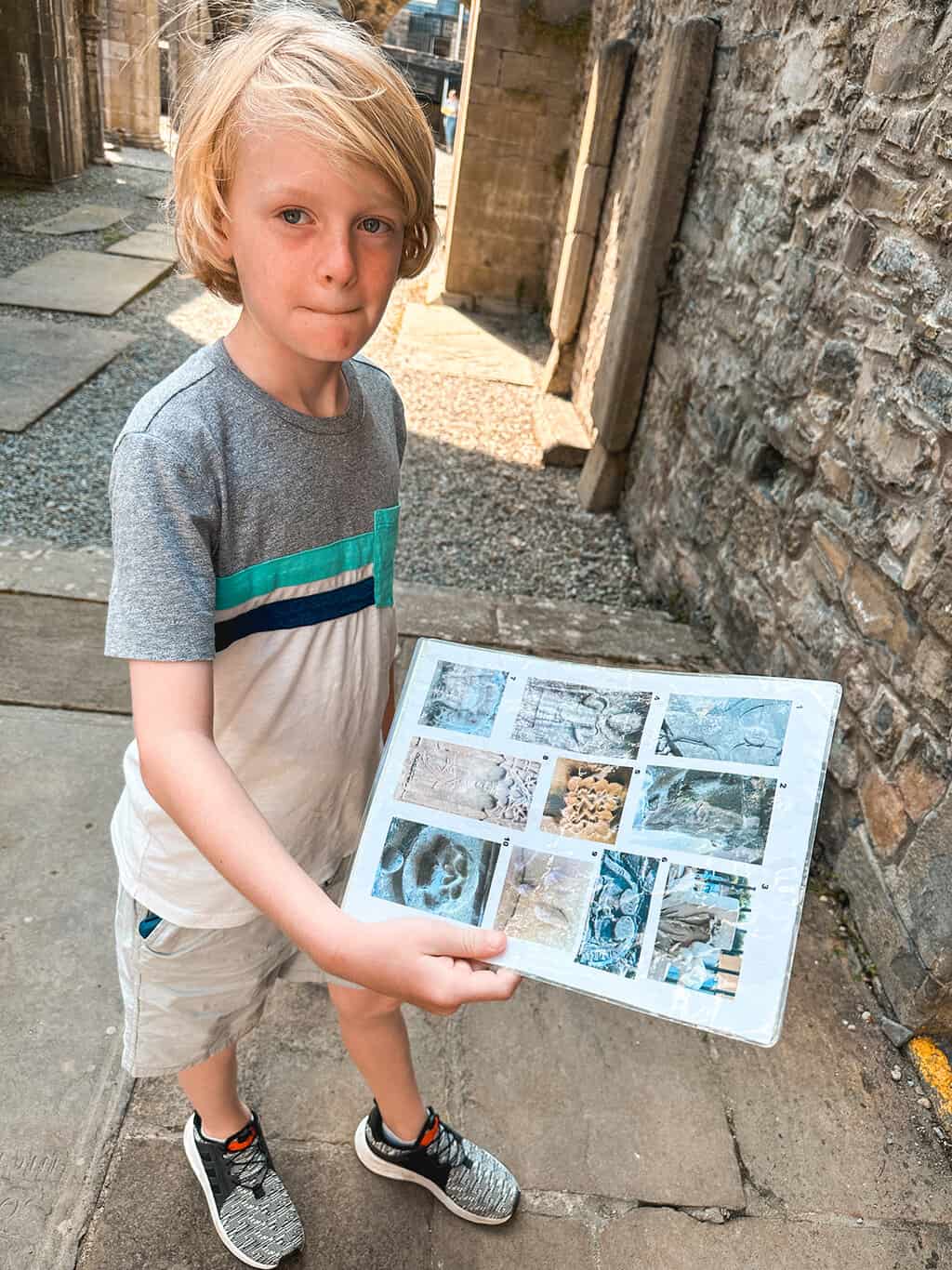 Grab a laminated scavenger hunt from the front desk (great even if you aren't traveling with kids in Ireland), as well as a fact sheet to understand why Sligo is so impressive.
After you are finished at the Abbey, find a spot for lunch.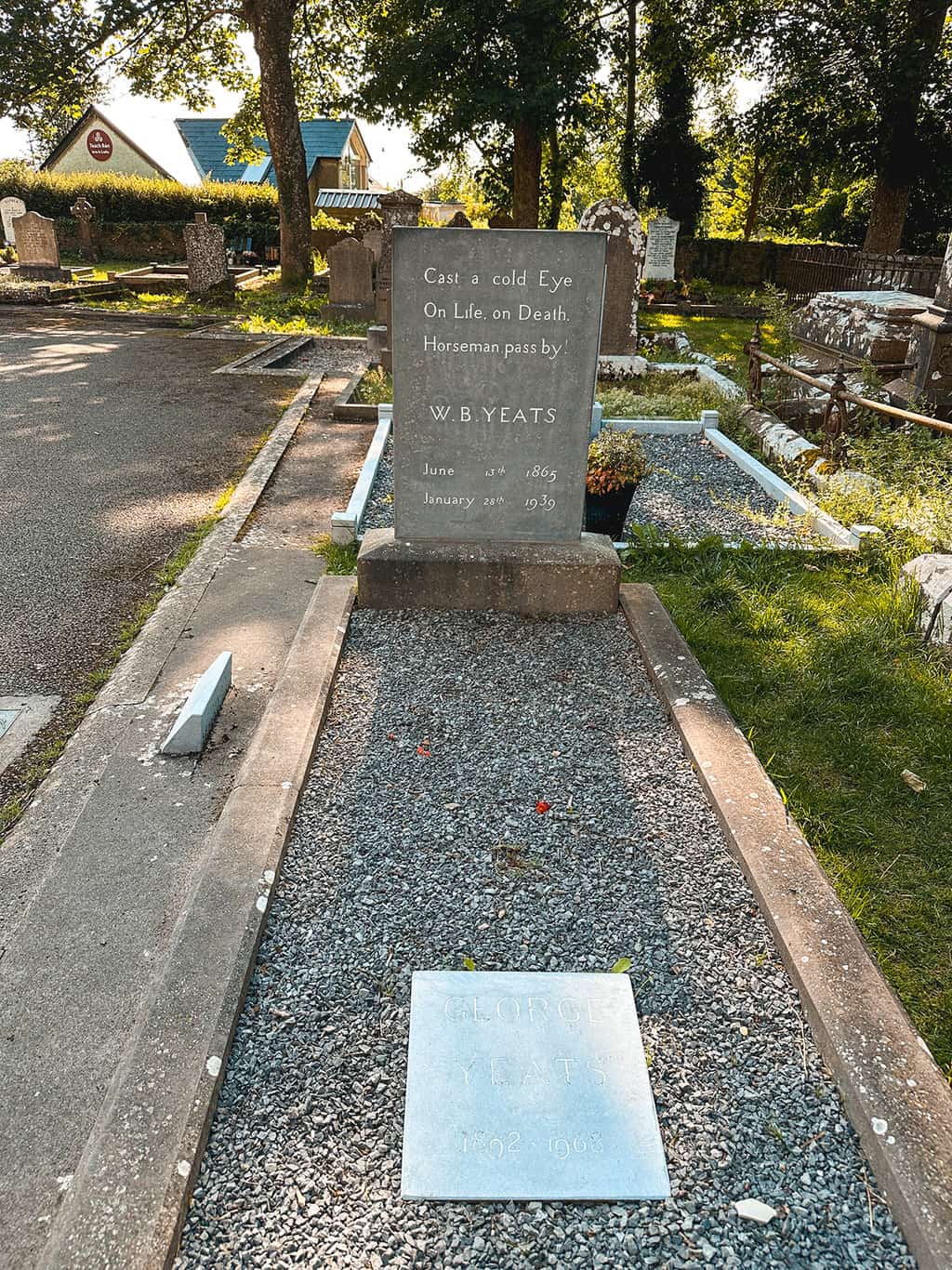 Sligo is the home of the Nobel Prize winning poet William Butler Yeats. Walk by (or pop into) the Yeats Society in Sligo, then drive about 10 minutes to pay your respects at Yeats' grave at Drumcliffe Church.
The latter is quite pretty on the exterior (the grave is just to the left of the front doors if you are facing the church), although the interior is plain for a European church.
Read our complete guide to the best things to do in Sligo Ireland.
It should be early afternoon by now, so you should start driving toward Donegal.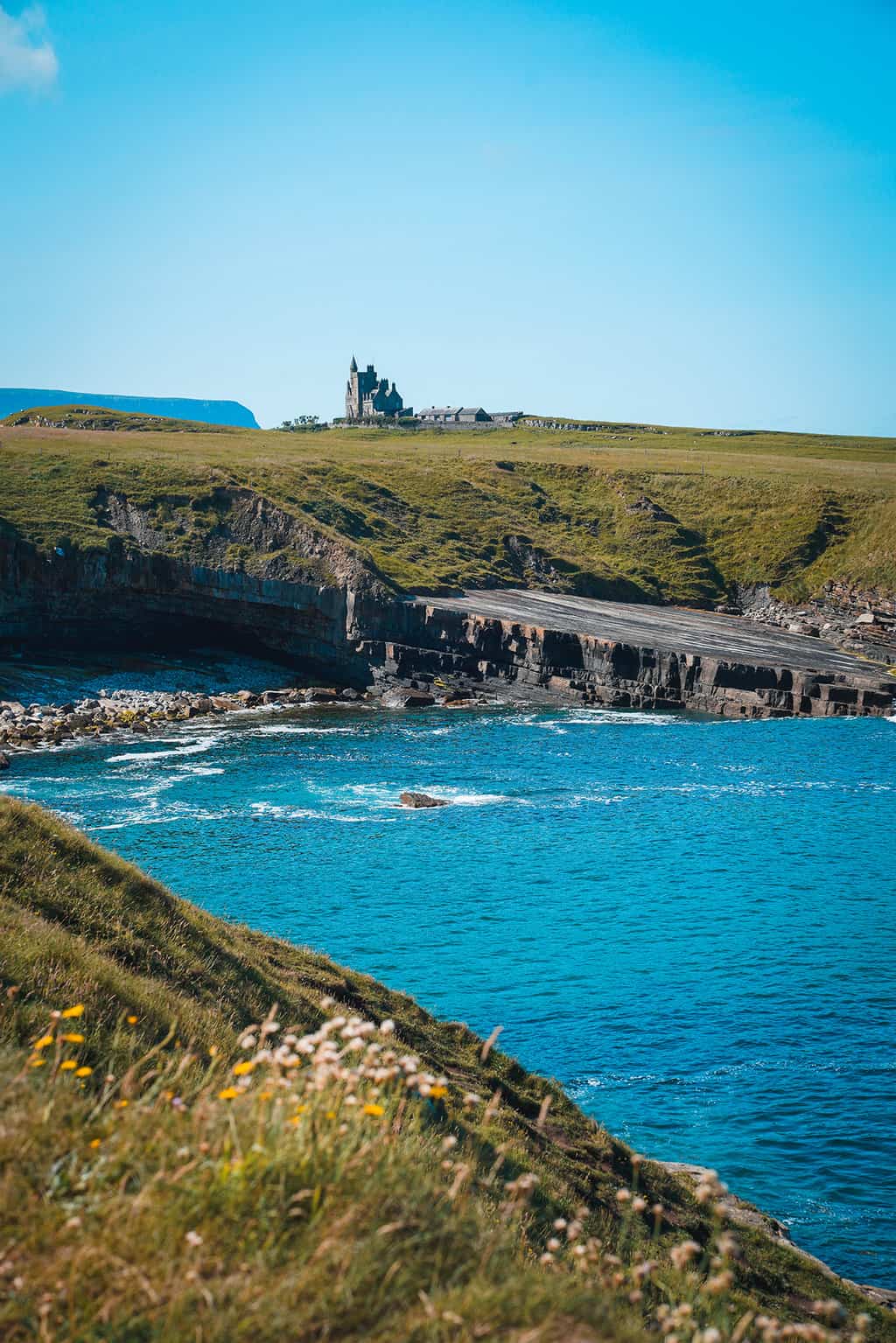 From Sligo, you will drive 30 minutes towards Classiebawn Castle, a PRIVATE estate, so you cannot stop in for a tour. But you can park around the bend at the Classiebawn Castle Viewpoint to snap a few photos and wander down to the surrounding rocks.
If you are looking for a sandy beach, you can go for a walk or chilly swim at Mullaghmore Beach. However, we like to go to Bishop's Pool just a little farther down the road. The water is just as chilly, but it is more protected from the waves. It was way too cold for me, but my boys loved diving off the rocks and doing cannonballs into this natural swimming pool.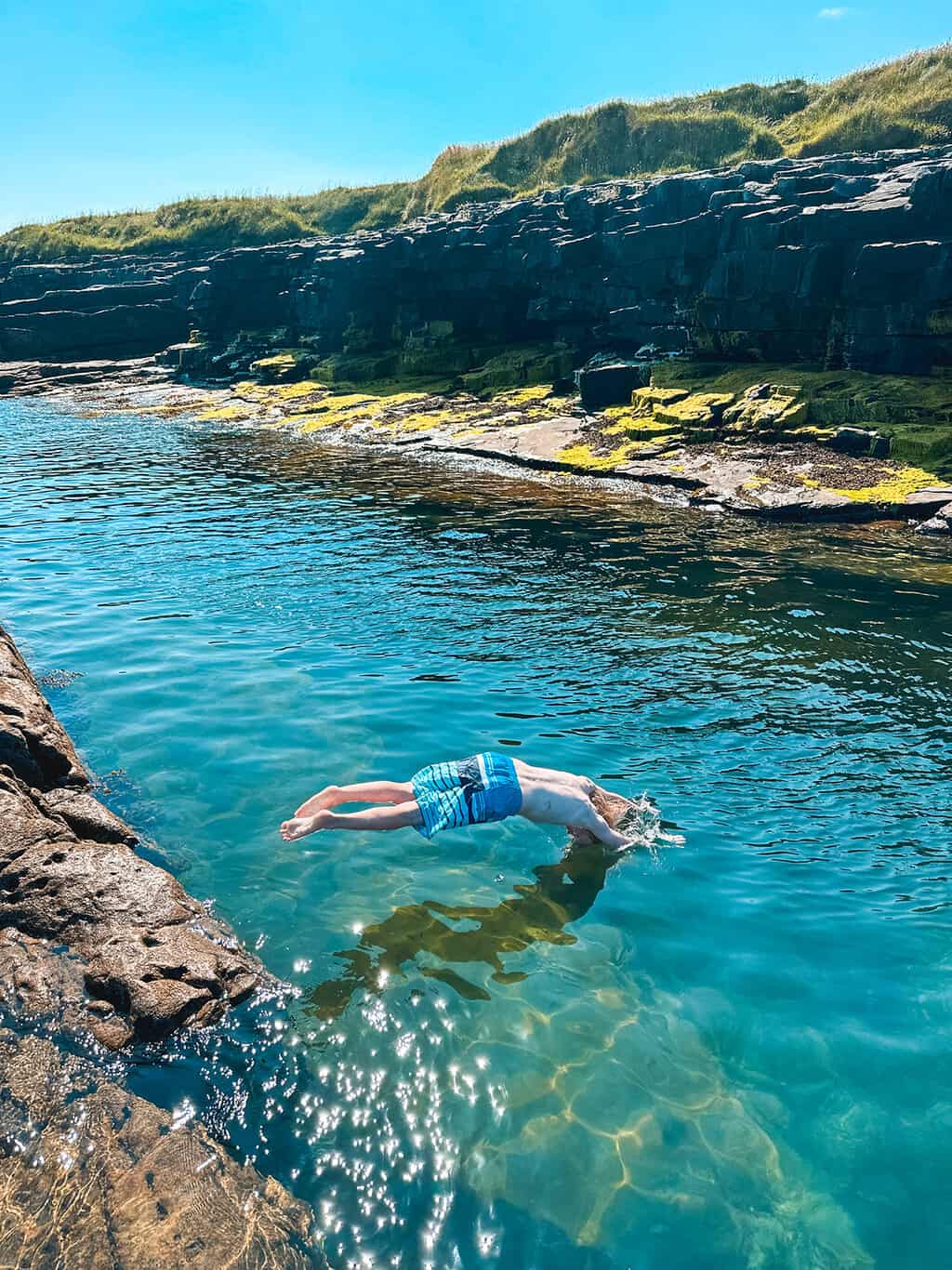 Do keep an eye on the tides and water levels, though, as it isn't always deep enough to dive safely. My sons have been on the dive team for years, so they are more experienced than some. But accidents can still happen.
NOTE: If you forgot to pack a swimming towel, you can pick one up back in Sligo. There are plenty of shops and department stores that sell bath towels and beach towels, since this is a swimming community.
Once you are done swimming, I'd recommend driving up to Donegal to spend two nights there instead of hopping hotels every night, which can be exhausting.
Drive time from Sligo to Donegal: 49 minutes (65 km)
Drive time from Bishop's Pool to Donegal: 37 minutes (46 km)
Grab dinner at your hotel in Donegal or check out the Mill Park Hotel's restaurant, Chapter Twenty, if you are not staying there. The restaurant recommends reservations, but if you get there early enough, they can usually seat you pretty quickly.
Your Hotel tonight in Donegal (two nights if you skipped staying in Sligo)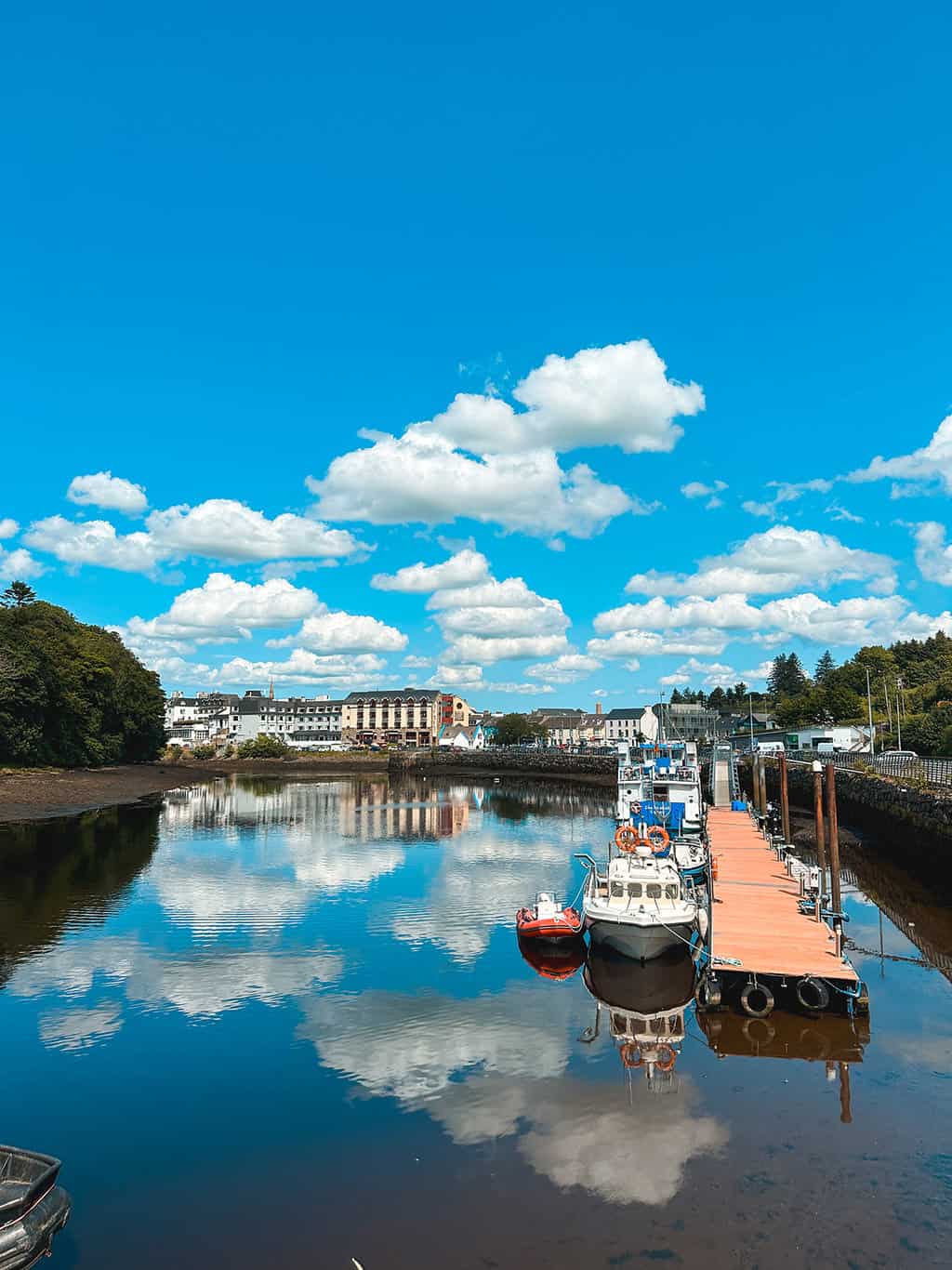 County Donegal
The last time I was in Doolin and told a shopkeeper that we were headed up to Donegal, she nearly swooned. Her sister lives up there, she said, and it had the most gorgeous beaches in all of Ireland. She also felt it was a hidden area of Ireland that not enough people knew about.
The only problem with County Donegal is that it is very big–the fourth largest county, after Cork, Galway and Mayo–at 1,876 square miles. You only have two nights to tackle this part of Ireland, so you will need to pick and choose what you want to do and how long you want to be in the car.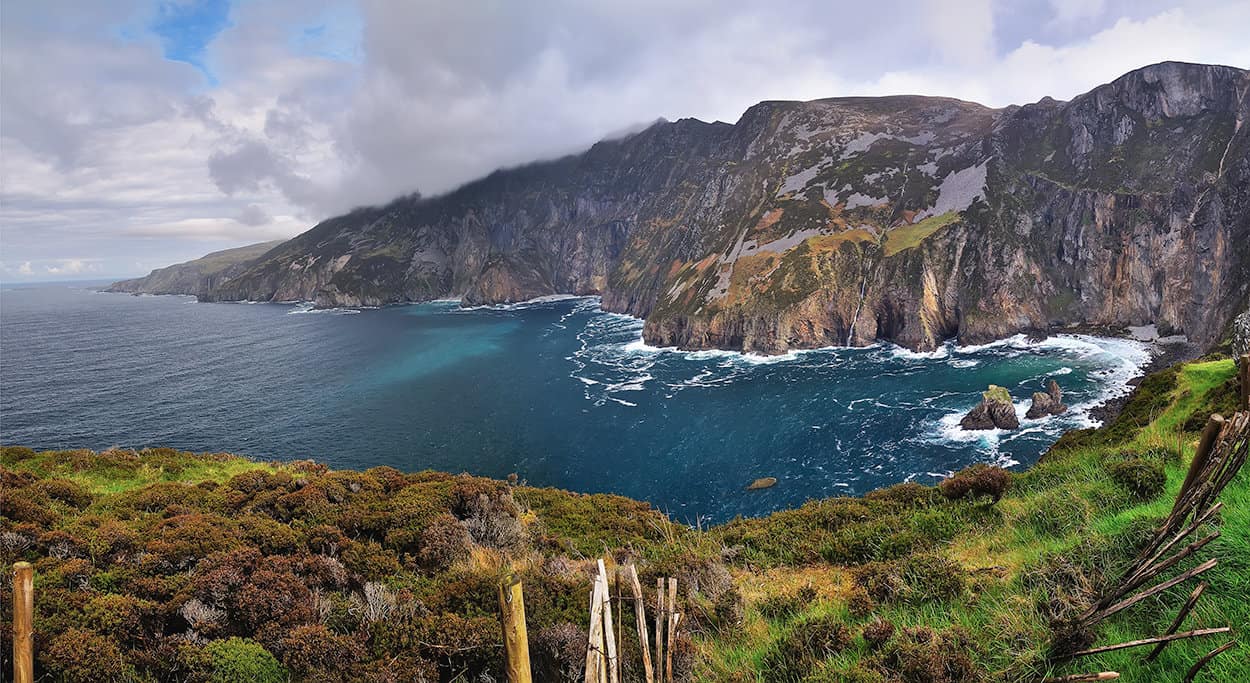 Slieve League Cliffs
Many travelers want to visit the Slieve League Cliffs, which is totally feasible. It's about an hour west of Donegal town, and the scenery can't be beat. You will have to do a bit of walking once you get there, though.
Park in the Slieve League Cliffs car park and walk west toward the Sliabh Liag Walk, which will take you out to the Sliabh Liag Viewing Platform.
But why visit the Sliabh Liag (Irish for "Slieve League")? It is one of the tallest sea cliffs in Ireland and even Europe, at about 1,971 feet (600 meters) above sea level.
While the walk along the paved road from the parking lot to the Viewing Platform is fairly easy (a bit uphill, but most acn tackle it), Slieve League Cliffs does offer some more advanced walking trails to experience even more of its rocky view.
Slieve League Cliff Parking Lot walk (easy)
The Pilgrim's Path (moderate)
One Man's Pass (advanced)
Warning: One Man's Pass is a very small trail that only allows hikers to move single file. It is a dangerous hike with steep cliffs and dropoffs, so you must be VERY confident in your hiking ability. Children who tend to run away from parents should not be on this trail, and It is dangerous for anyone who walks the pass.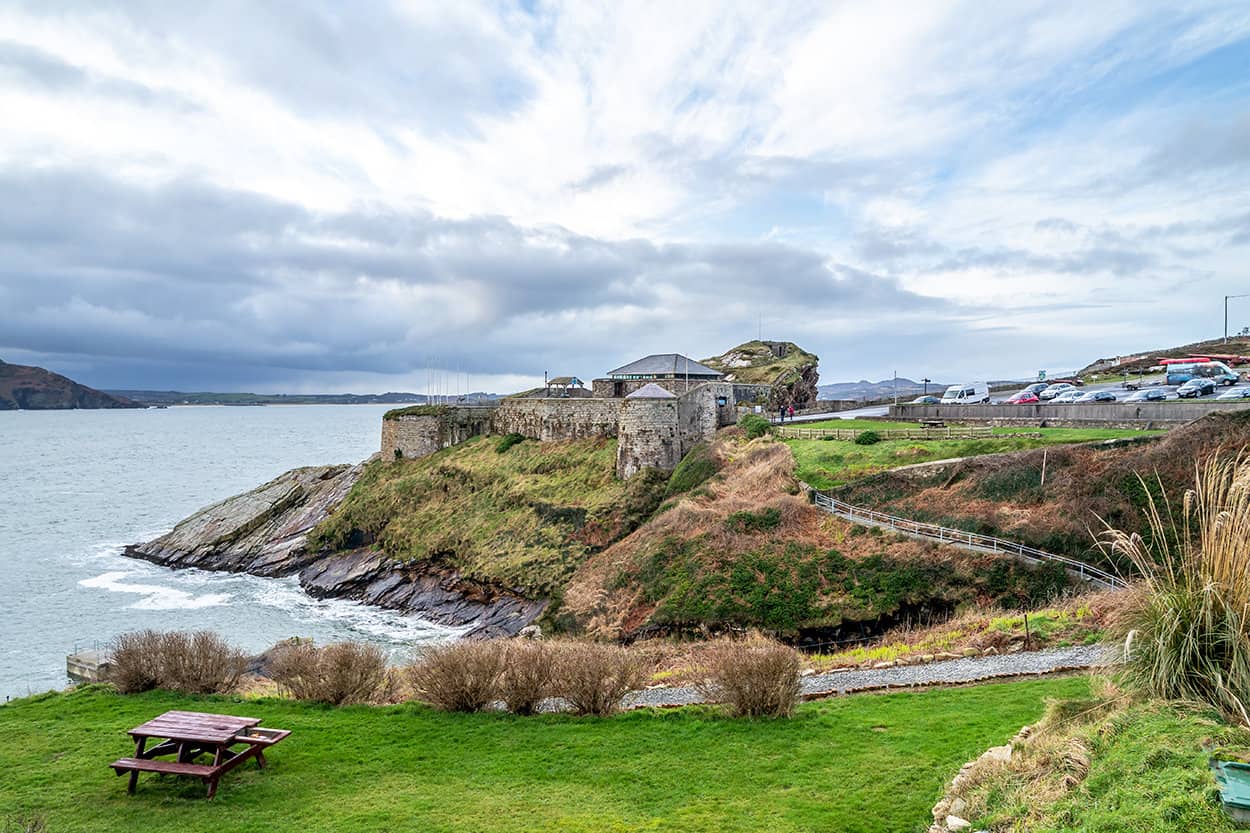 Inishowen Peninsula
If you don't want to visit Slieve League Cliffs, you can drive north to the Inishowen Peninsula. However, if you are planning to continue into Northern Ireland with our Causeway Coastal Route itinerary, you should save this bit of beauty because it's very close to Derry/Londonderry.
There are a LOT of historical and natural things to do on the Inishowen Peninsula, but Malin Head is pretty much the most popular because it's the northernmost point of mainland Ireland. In this area, you will find the viewpoint, along with Stone Stacks, Pólifreann or Hells Hole, Lloyds Signal Tower, and Portmór/Kitters Beach, which is great for bird watching and has lovely, ocean beaten, smooth stones.
Things to do on the Inishowen Peninsula
Malin Head
Wee House of Malin
Doagh Famine Village
Carrickabraghy Castle
Glenevin Waterfall
Gap of Mamore
Fort Dunree
Bocans Stone Circle
Clonca Church and Cross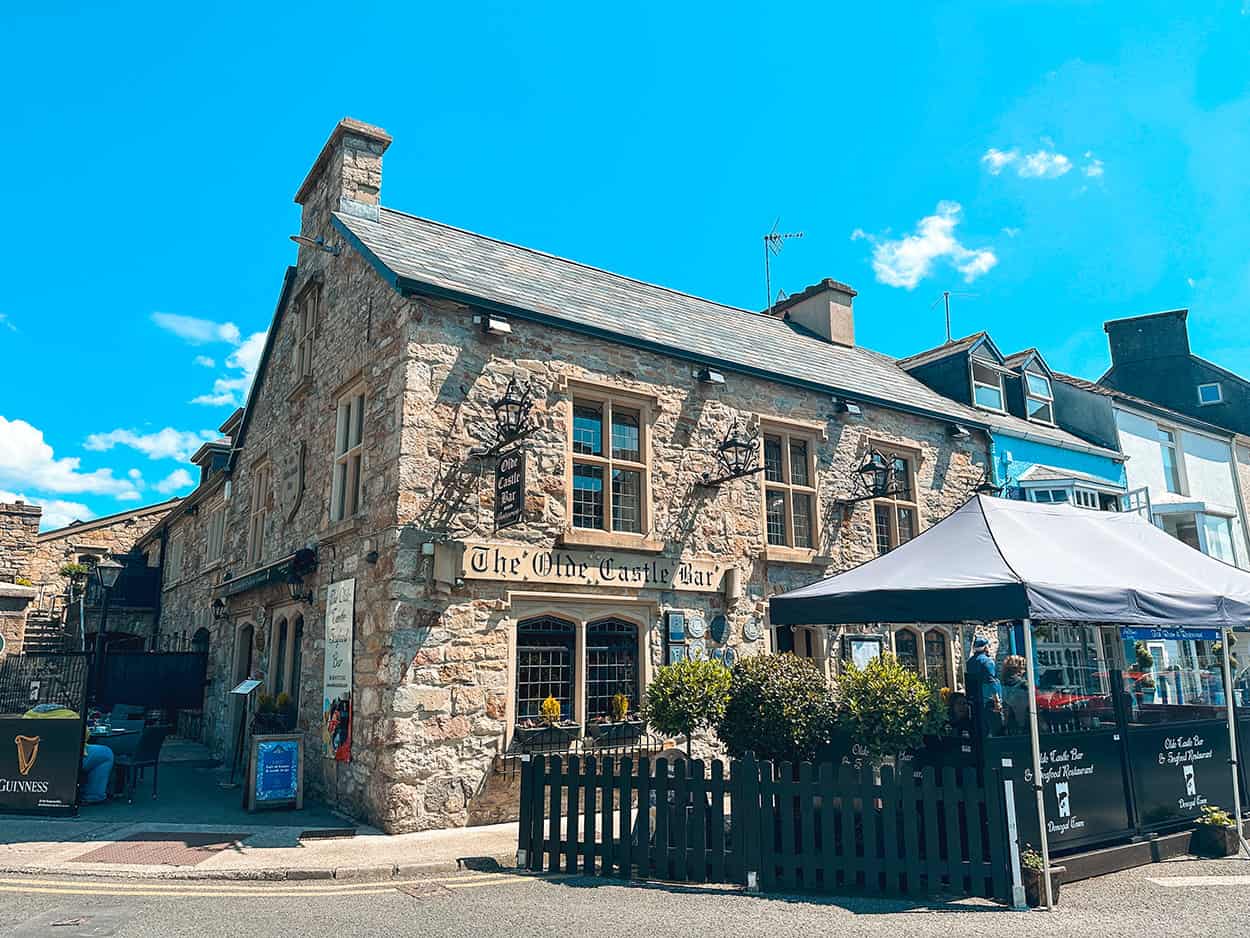 Things to do in Donegal town
If you still have time after you have explored, head back to Donegal to explore the actual town.
There are a few spots of note worth checking out, but you will need to check open and close times. It may be better to do activities in town first and then spend your afternoon wandering around the county.
Donegal Castle
Donegal Craft Village
Donegal Bay Waterbus
Lough Eske Castle
Famine Graveyard
Read our complete guide to the best things to do in Donegal Ireland.
End your Northwest Wild Atlantic Way road trip in Donegal with a great meal, some music at one of the local pubs (Reel Inn has great traditional Irish music sessions), and a good night's sleep.
Your Hotel tonight in Donegal (two nights if you skipped staying in Sligo)
From Donegal you can continue onto Northern Ireland, or drive to Belfast, Dublin or back to Shannon to fly home.
Drive time from Donegal to Belfast: 2 hours, 3 minutes (153 km)
Drive time from Donegal to Dublin: 2 hours, 50 minutes (220 km)
Drive time from Donegal to Shannon Ireland: 3 hours, 10 minutes (272 km)
Ready for a Northern Ireland Road Trip?
Want to add Northern Ireland to your trip? You will need at least three to five days to tour the Causeway Coastal Route. Check out our complete guide to the Causeway Coastal Route.
Highlights of our Causeway Coastal Road Trip Itinerary
Derry/Londonderry
Giant's Causeway
Belfast
Gin Tasting and a whiskey distillery tour
Local beaches
Castles
… and a few secret spots we found along the way.
Love it? Pin It to Plan Your Ireland Adventure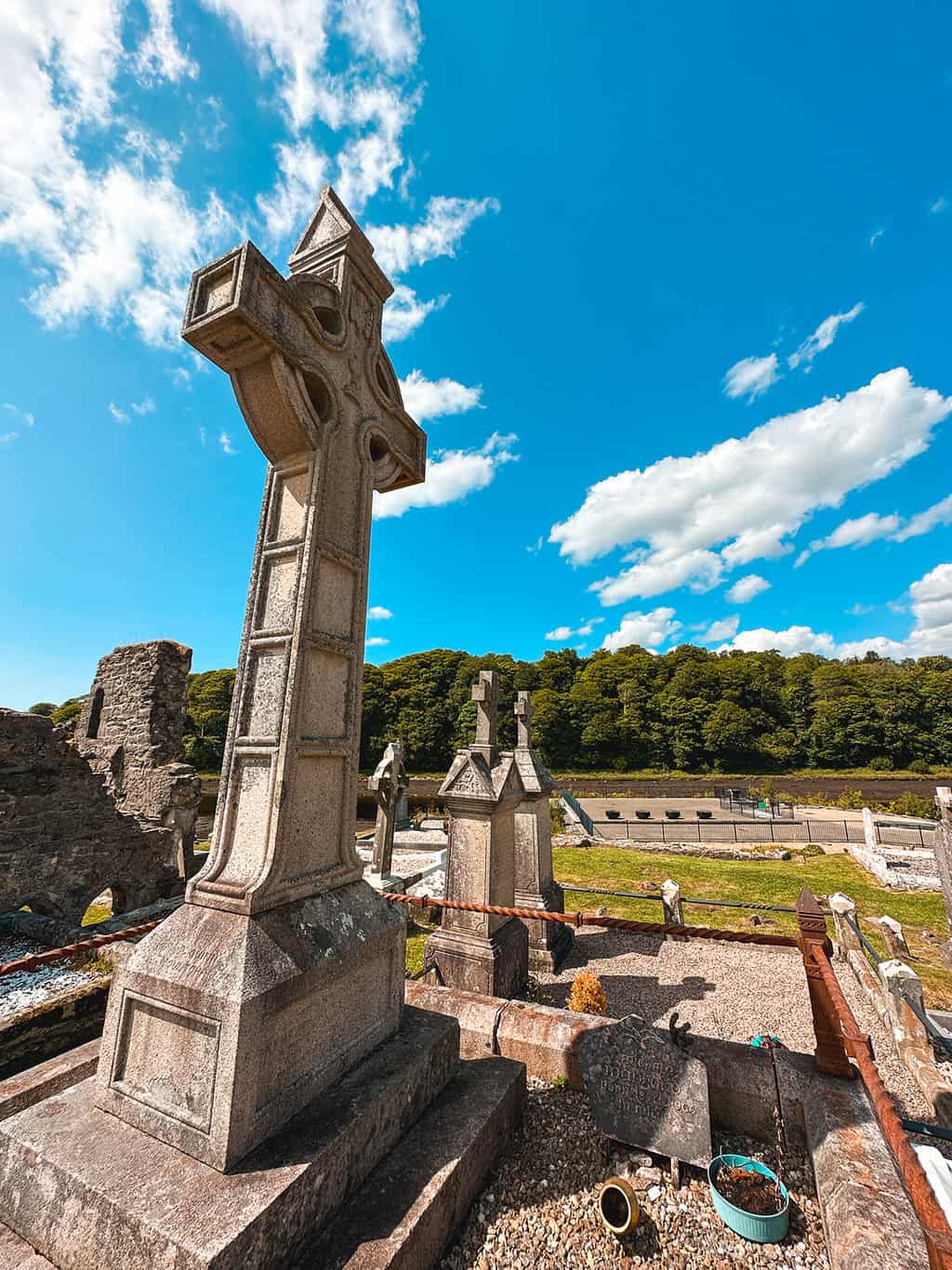 FAQ Wild Atlantic Way in Northwest Ireland
What is the Wild Atlantic Way?
The Wild Atlantic Way is a renowned driving route that spans approximately 1,553 miles (2,500 km) along the captivating western coastline of Ireland. Divided into multiple sections, the Northwest segment showcases the natural beauty and rich culture of counties Donegal, Sligo and Mayo.
What are the key attractions along the Wild Atlantic Way in Northwest Ireland?
The Northwest region is a treasure trove of attractions. Marvel at the majestic Slieve League Cliffs in Donegal, which are among the highest sea cliffs in Europe. Explore the vibrant town of Sligo and its literary connections to W.B. Yeats. Immerse yourself in the tranquil beauty of the Achill Island beaches in Mayo and discover the unique charm of Westport.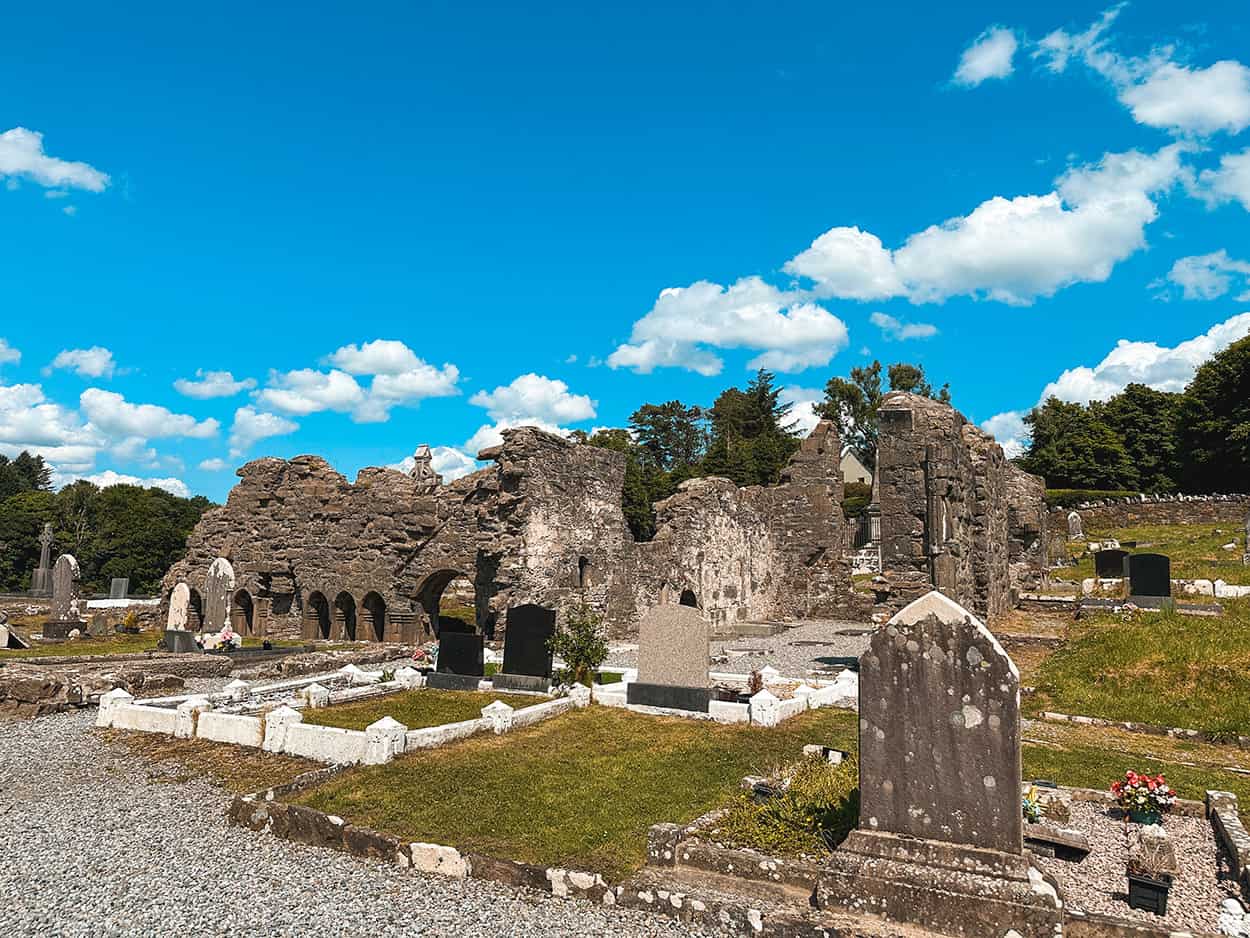 How can I experience the local culture along the route?
The Wild Atlantic Way is not just about scenic landscapes; it's a journey into the heart of Irish culture. Engage with locals in charming villages, savor traditional Irish music in cozy pubs, and indulge in delicious seafood. Along the way, you'll encounter historical sites, ancient ruins and folklore that bring the region's history to life.
What's the ideal duration for driving the Northwest segment?
The time required to complete the Northwest section depends on your pace and the number of stops you wish to make. To fully appreciate the sights and experiences, allocate at least a few days to a week, allowing you to explore both the iconic landmarks and the hidden gems that dot the coastline.
Can any vehicle navigate the route?
While much of the route is accessible by standard vehicles, some remote and hilly areas may require a vehicle with better ground clearance, such as an SUV. If you're planning to venture off the beaten path, a sturdy vehicle could enhance your exploration experience.
What are the accommodation options along the Wild Atlantic Way?
Accommodation choices are diverse and plentiful. From charming bed and breakfasts to luxurious hotels, you'll find a range of options to suit your preferences. You should book in advance, though, especially during peak tourist seasons.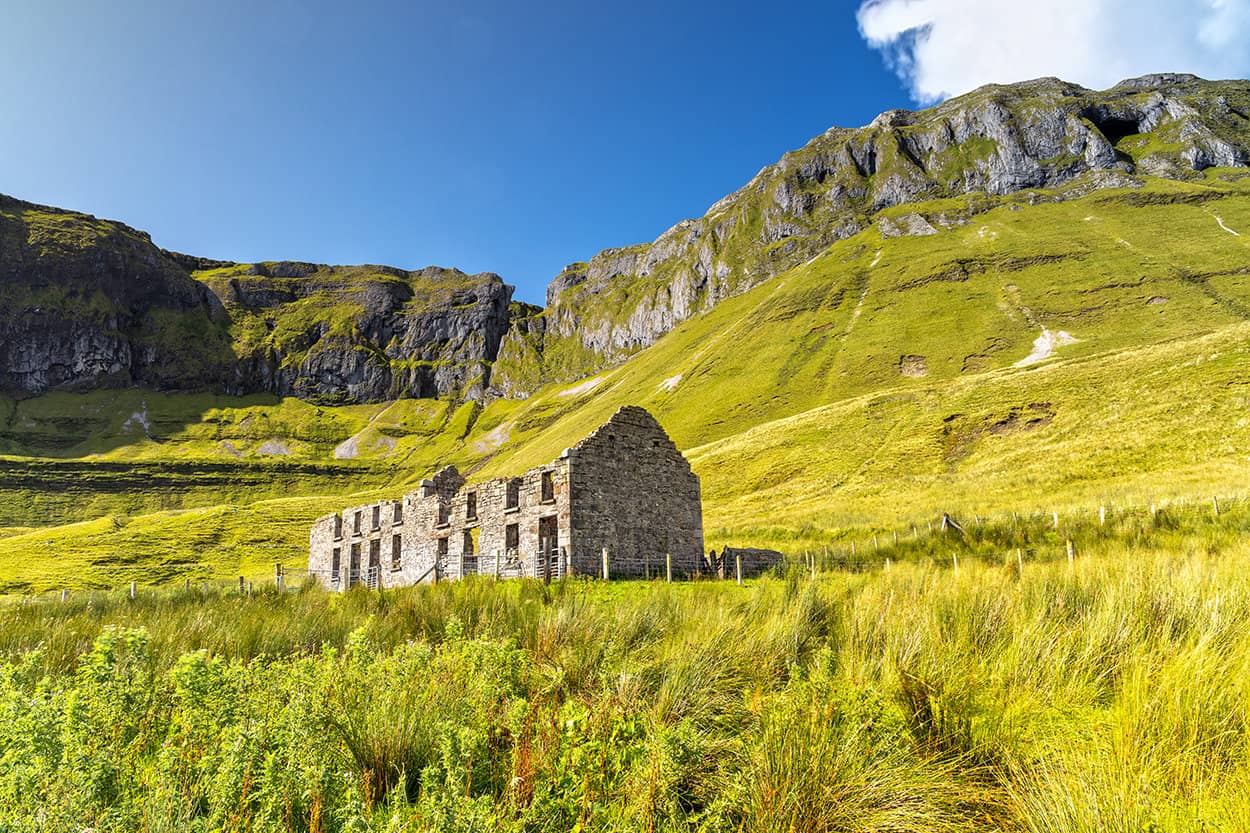 When is the best time to embark on the Wild Atlantic Way journey?
The summer months (June to August) are popular for traversing the Wild Atlantic Way due to milder weather and longer daylight hours. However, the off-season has its own allure, providing a quieter and more intimate experience of the coastline's raw beauty. Be prepared for varying weather conditions throughout the year.
Can I explore the route on foot?
Absolutely! The Wild Atlantic Way offers a plethora of hiking trails that lead to stunning viewpoints, hidden coves and untouched landscapes. Lace up your hiking boots, carry weather-appropriate clothing, and embark on unforgettable hikes that allow you to connect intimately with the natural beauty of the region.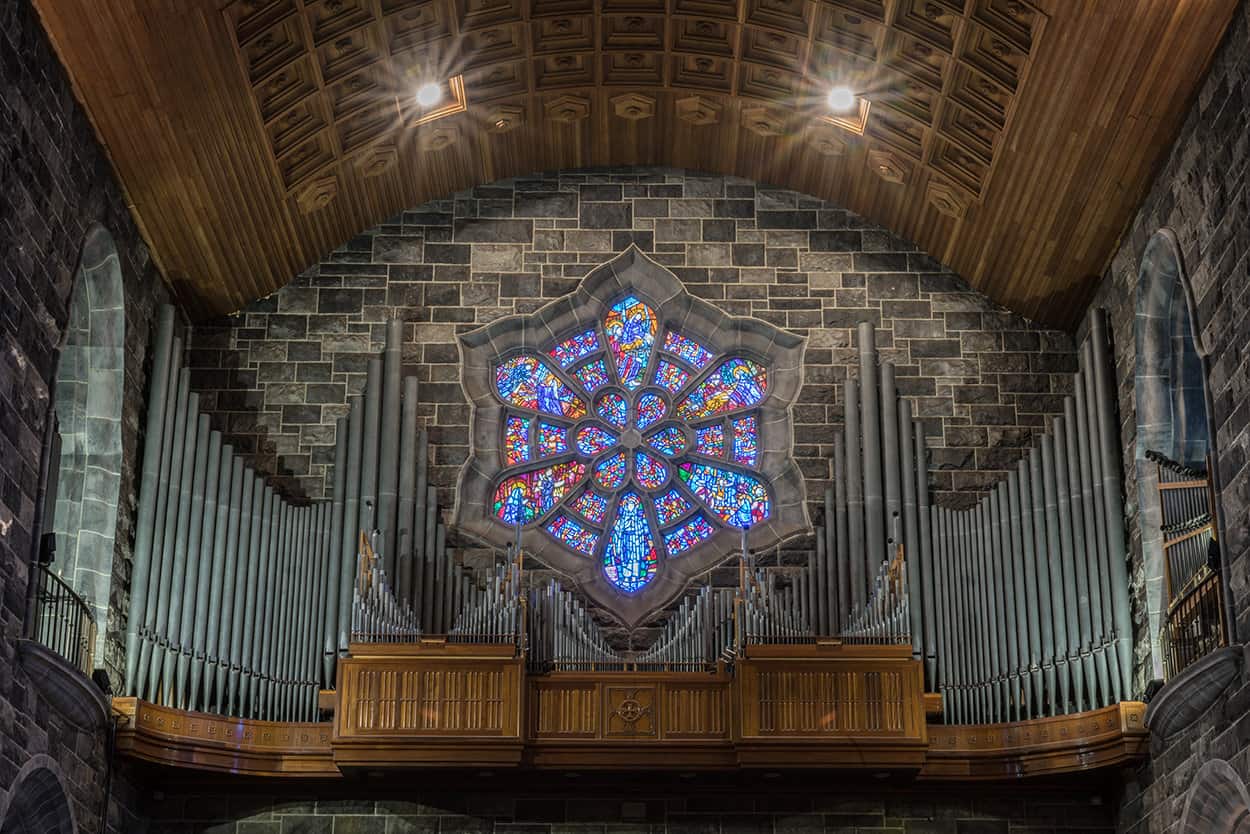 A Bit More History of the Wild Atlantic Way If you are INterested
Concept and Development
The concept of the Wild Atlantic Way emerged in 2014 as a way to promote tourism along the rugged and picturesque western coastline of Ireland. The Irish government, recognizing the beauty and potential of the region, decided to create a cohesive route that would showcase the area's natural wonders, historical sites and local culture.
Route Selection
The route was carefully planned to include a diverse range of landscapes and attractions. It stretches from the Inishowen Peninsula in County Donegal in the north to Kinsale in County Cork in the south, passing through numerous counties, connecting remote villages, bustling towns and iconic landmarks.
Natural Heritage
The Wild Atlantic Way winds its way through a variety of natural landscapes, including towering cliffs, pristine beaches, rugged islands and lush countryside. These areas have witnessed the forces of nature, from ancient geological formations to the ever-changing tides of the Atlantic Ocean, making them all the more beautiful and "wild."
Cultural and Historical Sites
Along the route, travelers encounter a wealth of historical and cultural sites that offer insights into Ireland's past. These include ancient ruins, castles, monastic settlements and folkloric sites, all of which contribute to the rich history of the region.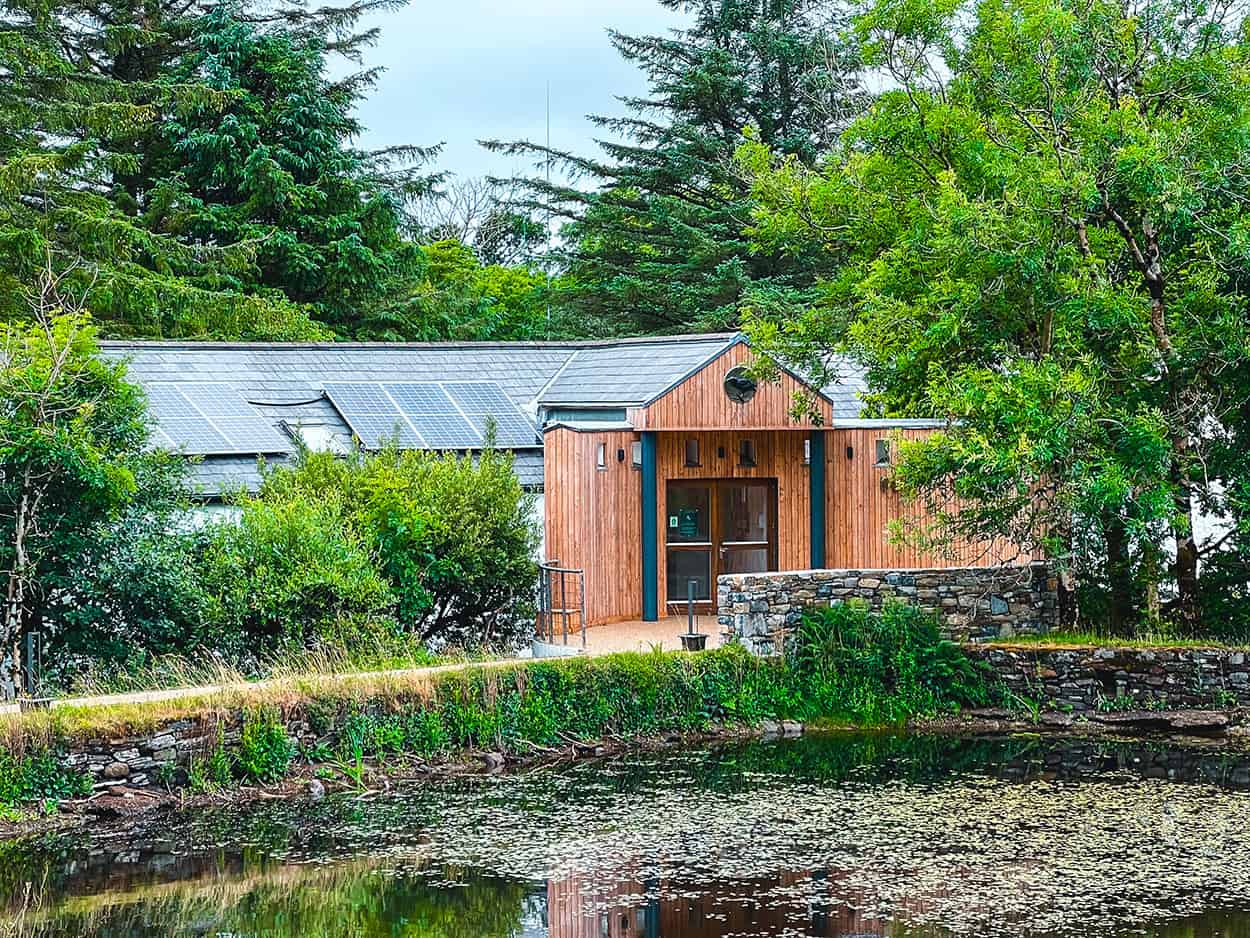 Economic Impact
The launch of the Wild Atlantic Way has had a positive economic impact on the local communities along the route. It has brought increased tourism, helping to sustain local businesses and creating jobs in areas that might have previously struggled.
Promotion and Tourism
The Irish tourism industry has heavily promoted the Wild Atlantic Way both domestically and internationally. The route's breathtaking scenery, combined with its historical and cultural significance, has made it a sought-after destination for travelers seeking an immersive Irish experience.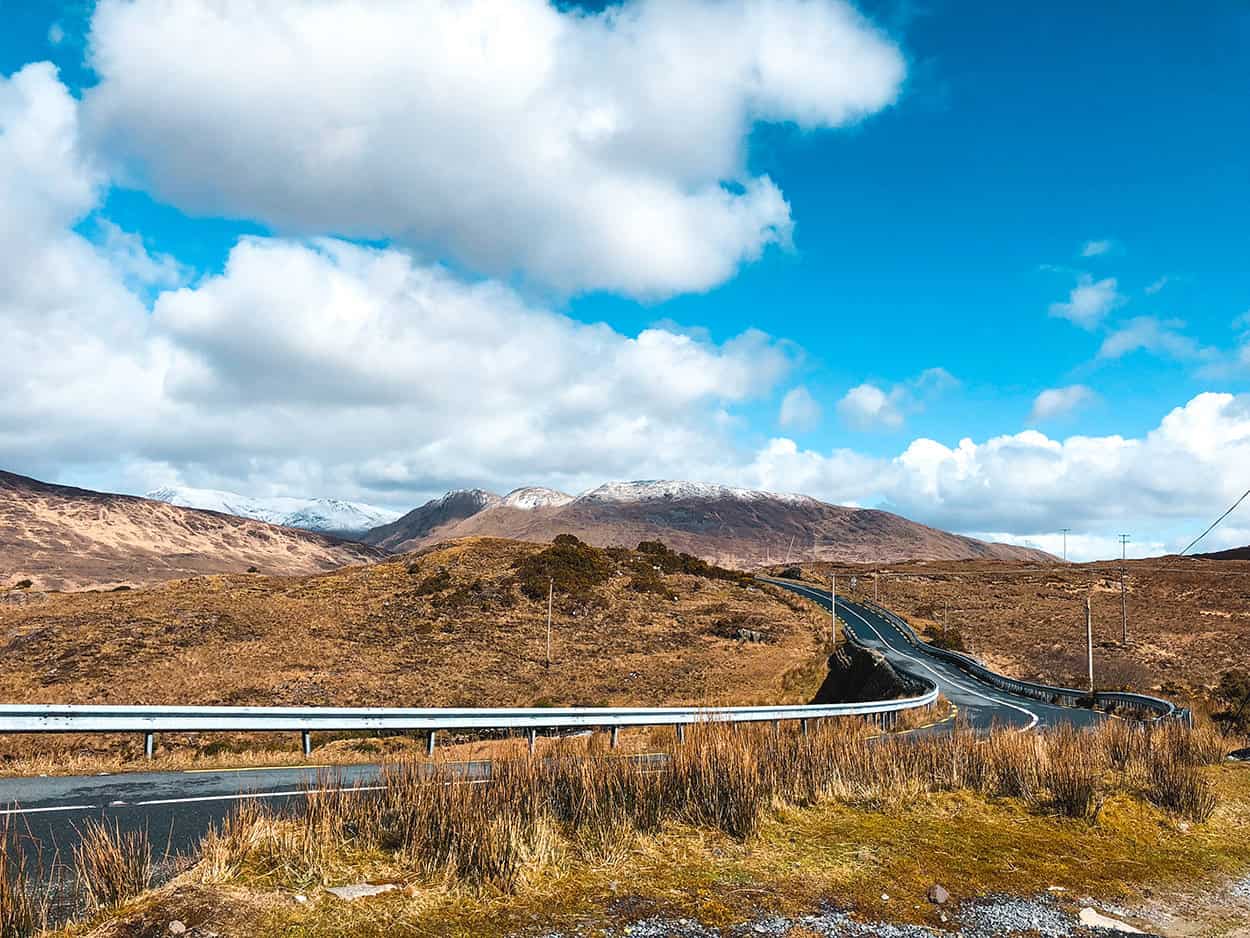 Events and Festivals
The route has also become a platform for various cultural events, festivals, and outdoor activities that celebrate the region's heritage. These events attract visitors and locals alike, fostering a sense of community and preserving local traditions.
Environmental Conservation
With the increased attention brought by the Wild Atlantic Way, there's also been a growing focus on environmental conservation and sustainable tourism practices to protect the natural beauty and biodiversity of the region.