Dingle may not be top of mind when visiting Ireland, but Dingle restaurants have really upped their game in recent years. This city is a must-eat destination for foodies.
Dingle, Ireland is a musician's paradise with multiple music festivals throughout the year, and restauranteurs swooped in to answer the call for something other than traditional pub food.
Read our complete guide to Things to do in Dingle Ireland
Updated 2023: Between our trips in 2018 and 2023, the restaurant scene grew even more, so I've updated our favorites and added in a few new ones you will want to check out.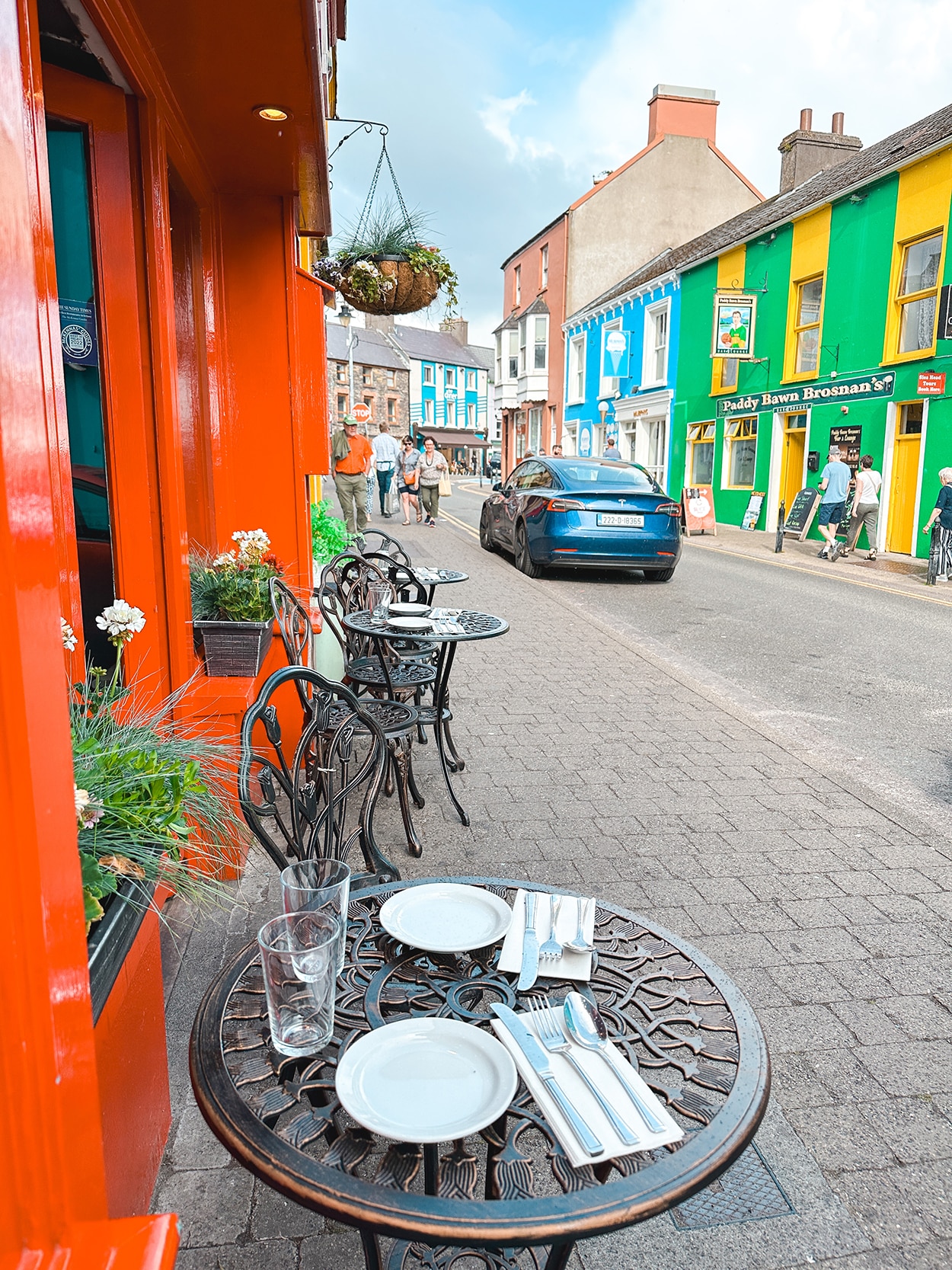 What to Eat in Dingle Ireland
You can still get classic fish and chips, and Irish stew (my favorite) with brown bread, but local chefs are also pairing duck with cherries, and local cheese and pears.
The best news of all, they are always coming up with something new to do with the local lamb being raised just down the road.
The culinary scene in Dingle Ireland has definitely gotten better and travelers are starting to notice, for better or for worse. While great food has moved in, so have the price increases.
When to eat in Dingle
Your best bet is to dine early, before the traditional music sessions start, when you can take advantage of the early-bird menu.
The prix-fix menus typically offer two courses and a limited number of choices.
Alternately, enjoy breakfast or lunch in Dingle, and then make dinner back at your vacation rental or grab takeout to enjoy at your Dingle hotel.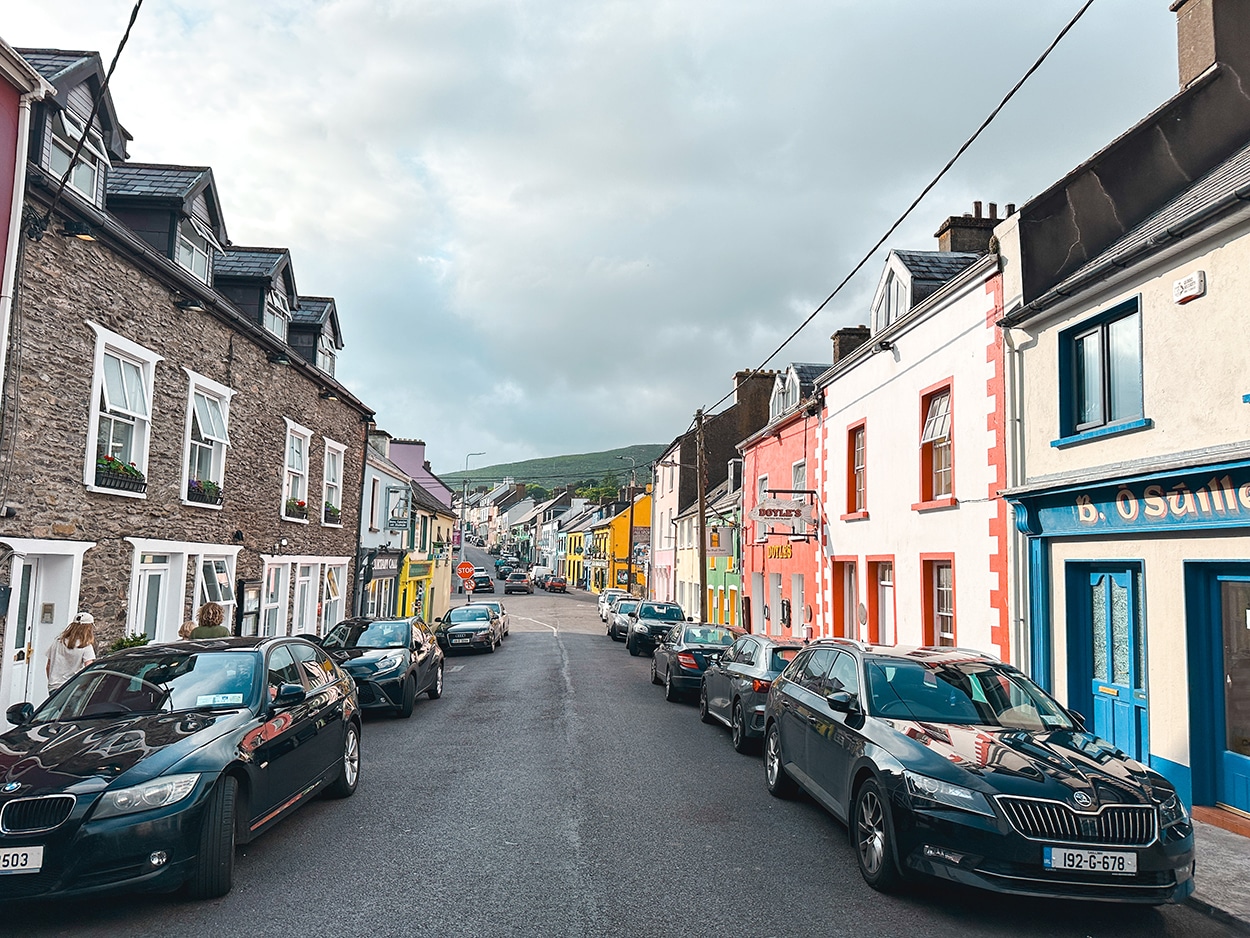 Coffee Shops in Dingle Ireland
Ok, so coffee is generally for grown ups, unless you are my kid who loves a decaf vanilla latte (its better than Coca-Cola people- way less sugar and caffeine!). If you have kids who happen to like coffee, are a parent who NEEDS coffee to get going, or you want a hot tea or hot chocolate on a rainy day in Dingle, you need to know that you are covered when you are in town.
Bean in Dingle
Address: Green St, Dingle, Co. Kerry, Ireland
Some would argue that this is the best coffee in town, but you will just have to try it out for yourself. This local roaster has been serving up simple brews and specialty coffees since 2015.
They also carry Ashe's Annascaul Pork and Black Pudding Sausage Rolls, and you can bring some beans home to enjoy after your trip to Ireland.
Beatha Bakery
Address: Green St, Dingle, Co. Kerry, V92 KV18, Irelan
Load up on breads and pastries to eat on your road trip or enjoy at your hotel or Ireland vacation rental. Get there EARLY so you are able to buy what you want or it will sell out.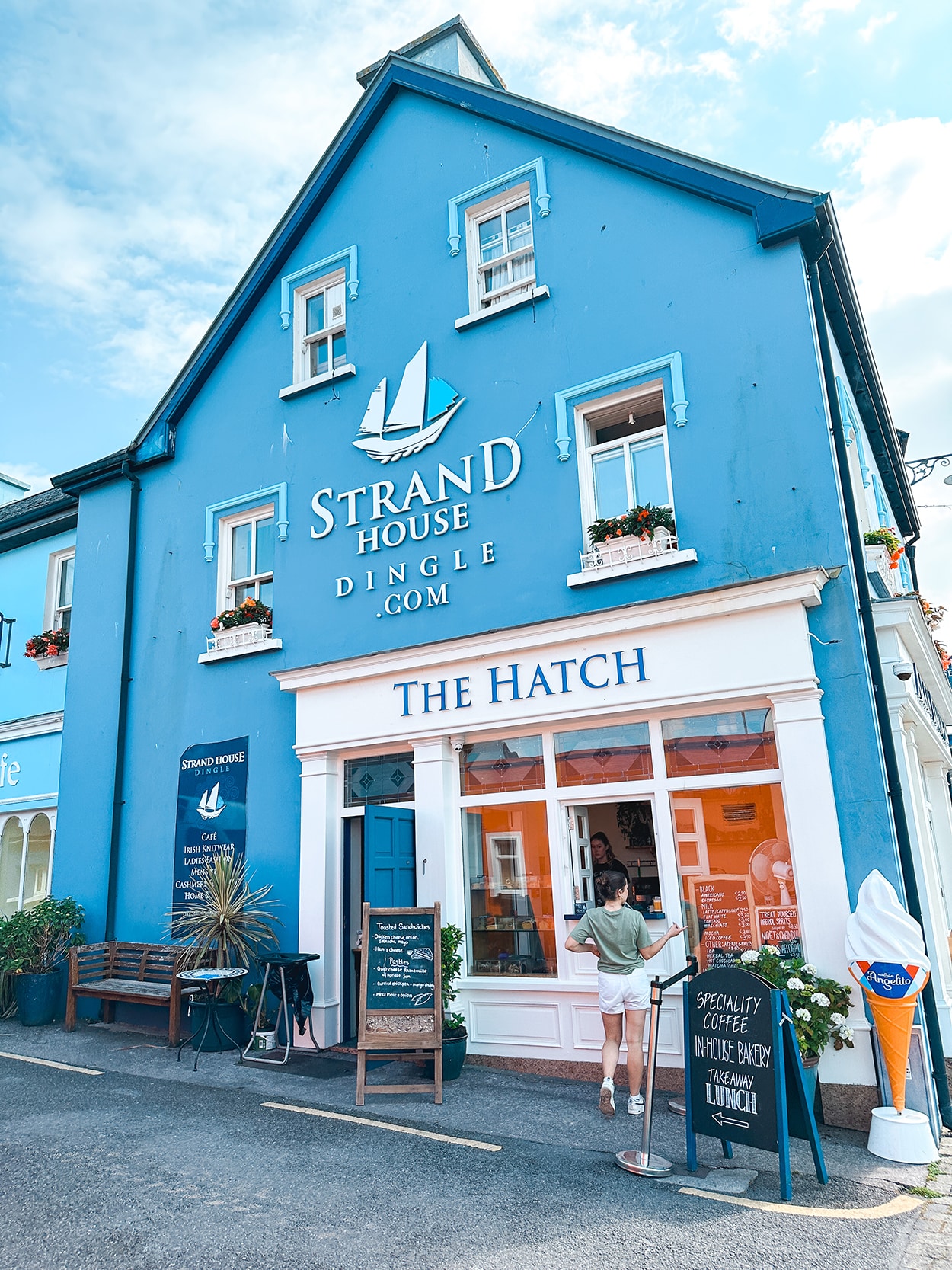 The Hatch
Address: Strand St, Dingle, Co. Kerry, Ireland
Coffee and baked treats to get your morning started off right. They have a walk up window right near the harbor, which is very convenient if you are headed out for the day.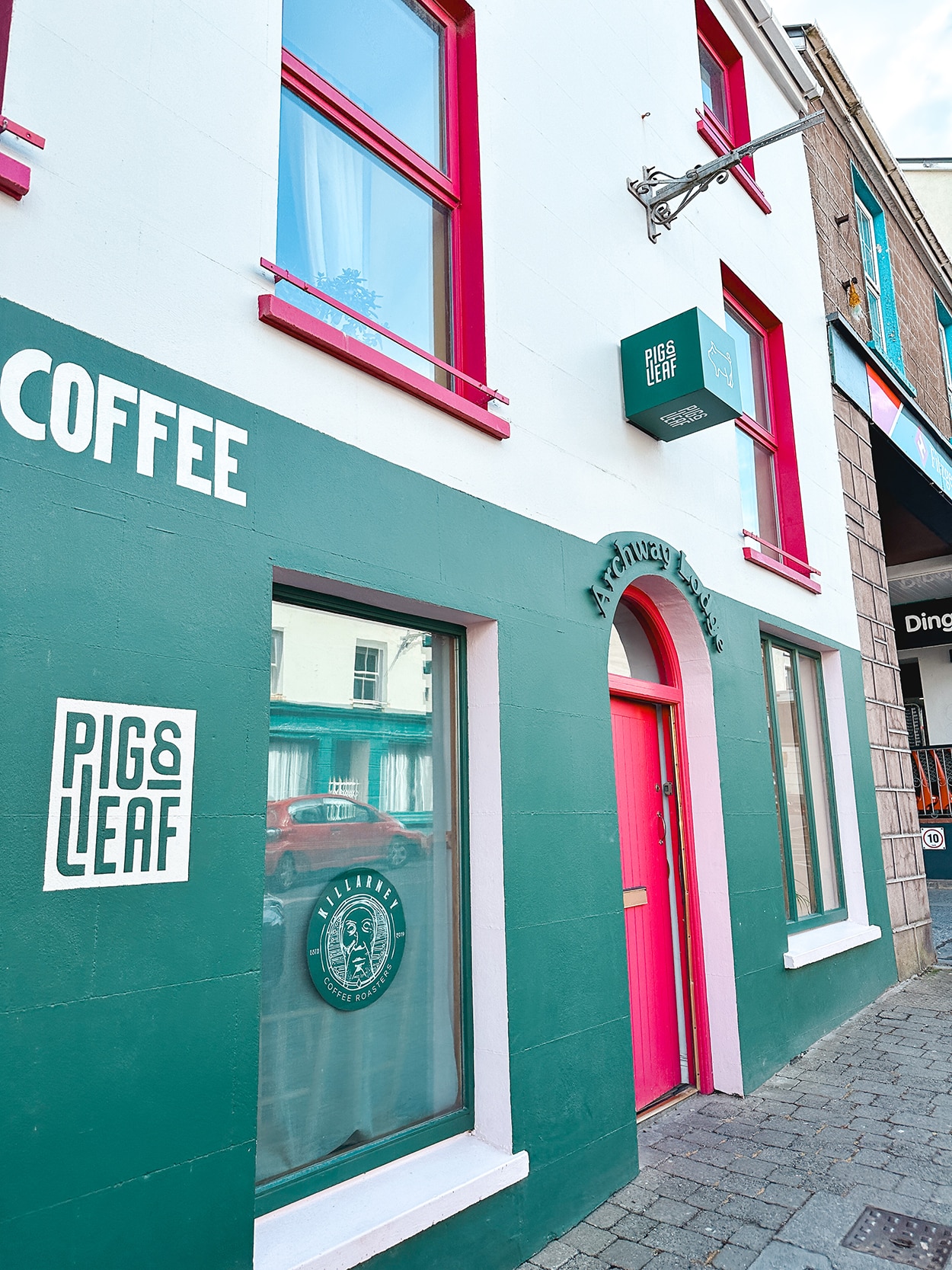 Pig and Leaf Coffee and Sandwiches
Address: Main St, Grove, Dingle, Co. Kerry, V92 N448, Ireland
Grab a cup of coffee (discount if you bring your own takeaway mug), and pick up sandwiches and salads for a picnic later in the afternoon. This Dingle coffee shop also offers alternative milks (oat, almond, soy) for no additional cost.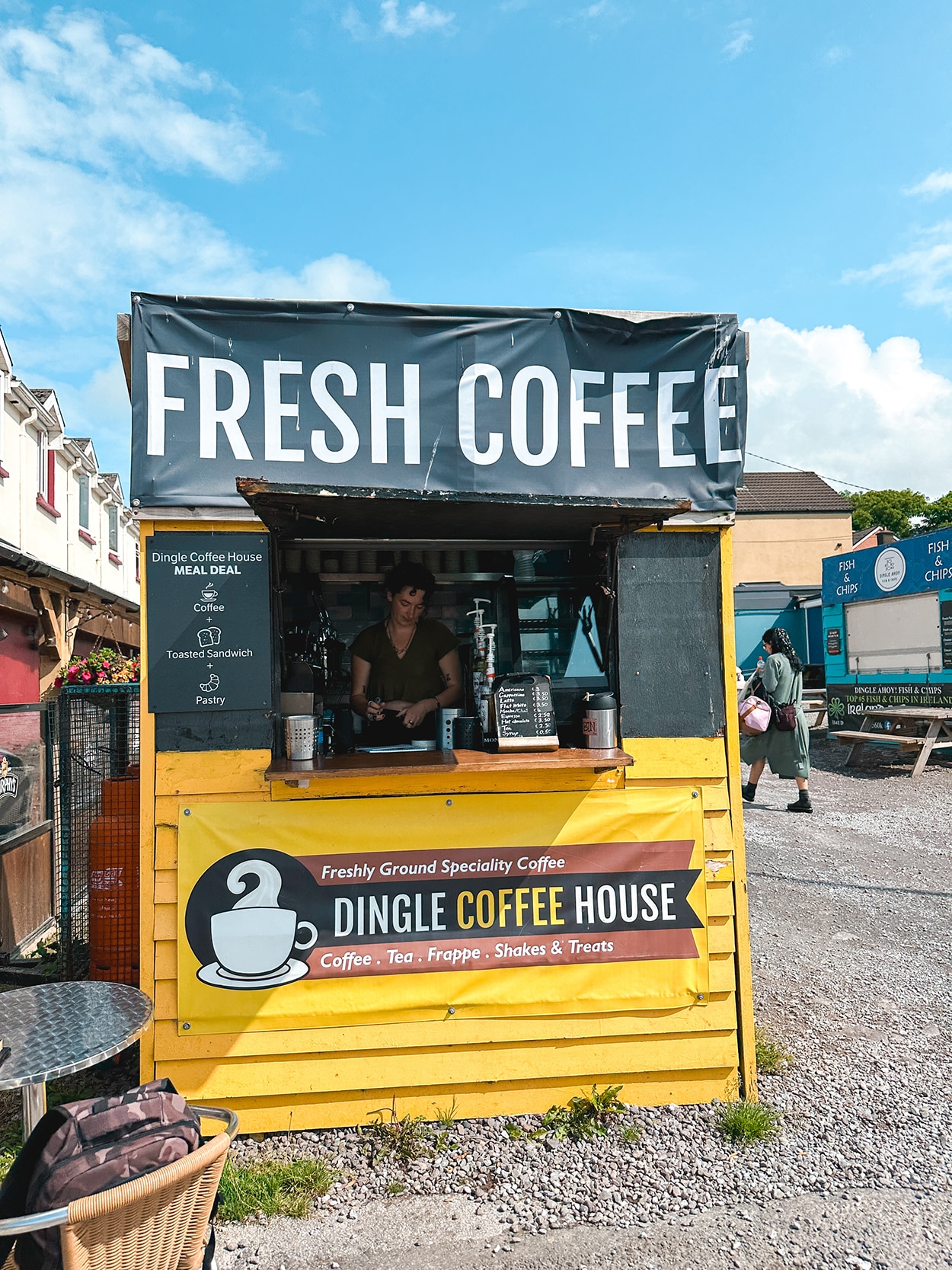 Dingle Coffee House
Address: Strand St, Dingle, Co. Kerry, V92 XR86, Ireland
Probably the best deal, and most convenient coffee in town, is at the Dingle Coffee House. It's more of a "hut" but that doesn't stop them from brewing up a specialty coffee for you to enjoy while you look out at Dingle Harbour.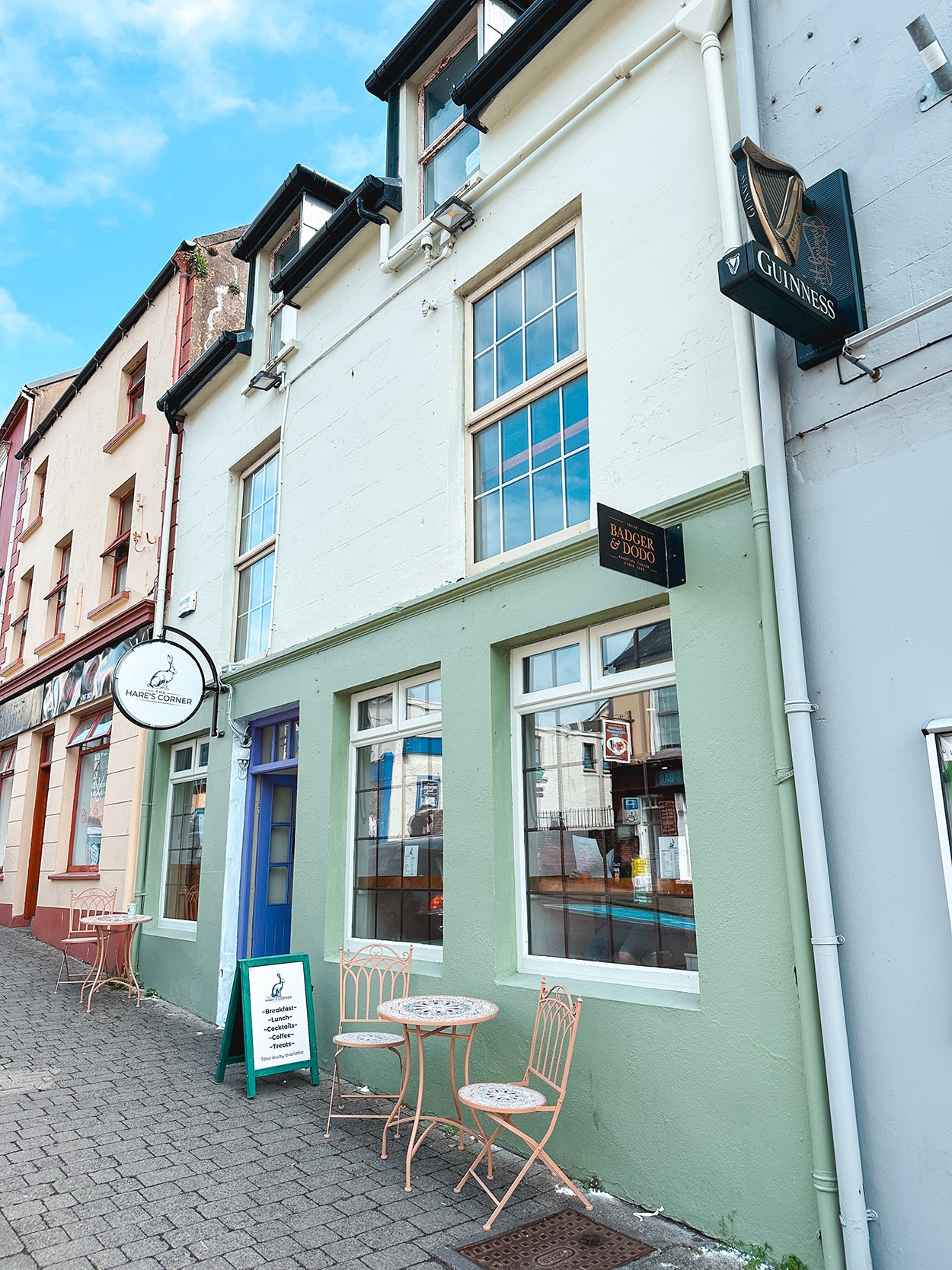 Best Dingle Ireland Restaurants With Kids
The Hare's Corner
Address: Main St, Grove, Dingle, Co. Kerry, V92 DK72, Ireland
We loved grabbing smoothies, smoothie bowls, or a full breakfast at Hare's Corner before we started our daily wonders. In fact, this is my sister's favorite spot to hang out on a sunny day. The people watching is lovely, as is the food and staff.
Murphy's Ice Cream
Address: two locations

Strand St, Dingle, Co. Kerry, Ireland (original location)
The Pier (also located on Strand Street, but closer to the marina)
While my sister will argue that Murphy's ice cream is too expensive, I have a soft spot for their gin ice cream with a side of raspberry sorbet. They have unique flavors that are made in batches, so the quality is always on point.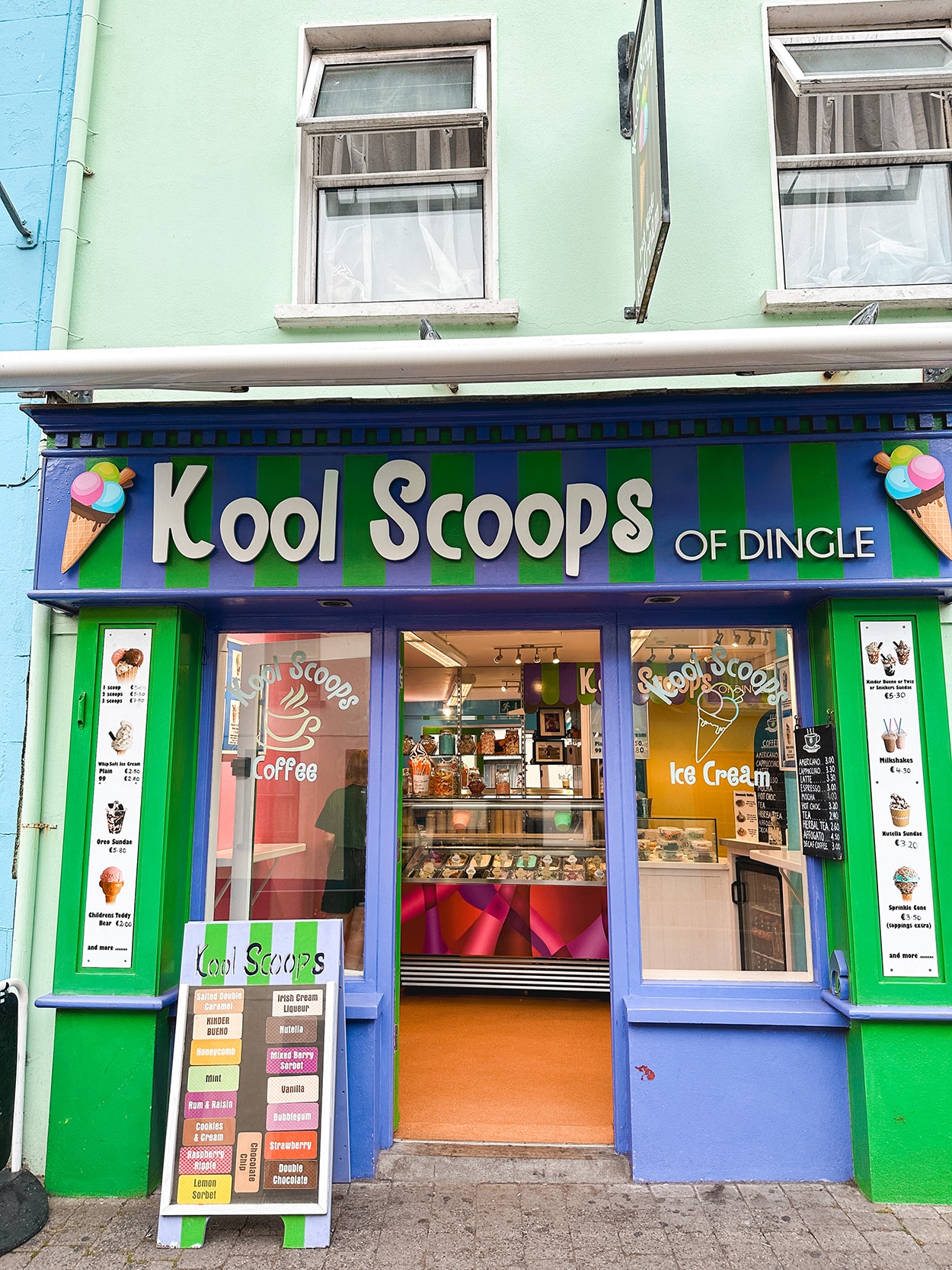 More ice cream shops in Dingle Ireland
Kool Scoops of Dingle: Strand St, Dingle, Co. Kerry, V92 Y79T, Ireland
Harrington's Restaurant (yes, they sell ice cream to go if you are in a pinch): Strand St, Dingle, Co. Kerry, Ireland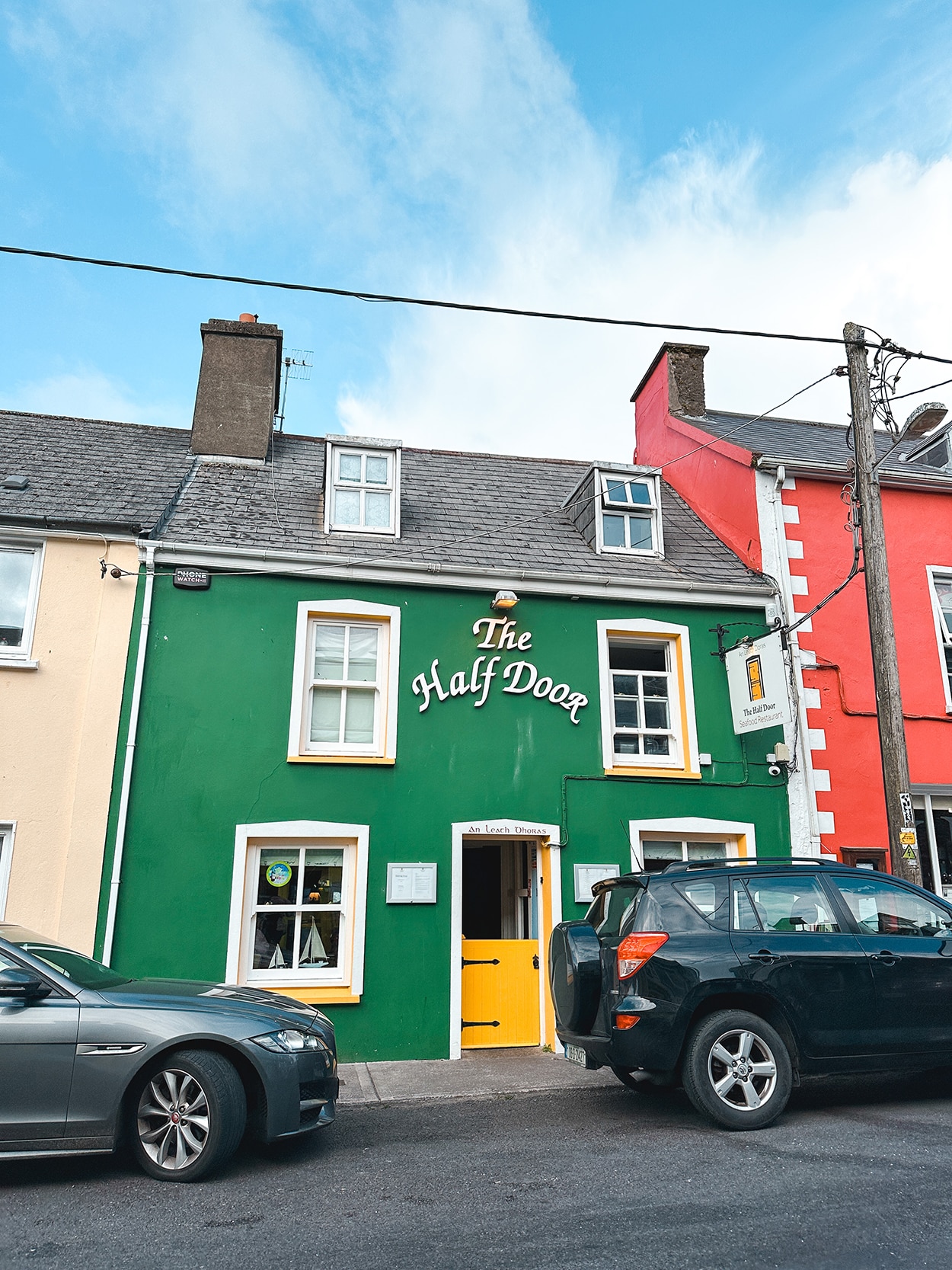 The Half Door Restaurant
Address: John St, Dingle, Co. Kerry, V92 AY98, Ireland
Known as a haven of Irish gastronomy that highlights organic Irish products, The Half Door is a must for any foodie headed to Dingle.
You will want to make a reservation, especially if you are visiting in the summer or on a weekend, as this is the "fancy" place in town that many go to celebrate or just enjoy a great glass of wine with their meal.
The Diner
Address: Holyground, Dingle Town Centre, Dingle, Co. Kerry, Ireland
If you are missing American food, then you need to pop into The Diner for breakfast (they have pancakes kids!) or a hamburger to kick that craving and get back to eating a full Irish breakfast, fish and chips, and lamb stew.
Bob's Beer Garden
On our last trip to Dingle, the Sour Dough Pizza Pop Up was in Bob's Beer Garden, but it may or may not be in this courtyard space when you visit. However, when it comes to kids and food, pizza is usually a safe bet.
But if the adults want something a little nicer, this pizza pop up (along with other summer pop up restaurants) is the place to check out.
More Pizza in Dingle Ireland
Forge Wood Fired Pizza (top rated): The Quay, Farrannakilla, Dingle, Co. Kerry, V92 TC93, Ireland
Little Italy Pizzeria Cafe Gelateria: 2 Orchard Ln, Main St, Dingle, Co. Kerry, V92 ER82, Ireland
James G Ashe
Address: Main St, Grove, Dingle, Co. Kerry, Ireland.
If you are looking for fresh, local seafood, pop in the door and grab a seat. This restaurant is much larger than it looks. Don't be fooled by the front room.
There are non-fish options for those looking for veggies and red meat. There are usually signature cocktails available, a rarity in Ireland, outside of the larger cities. Make sure you ask about the specials. Many times they are worth it. If you are craving mussels, arrive early. They often sell out.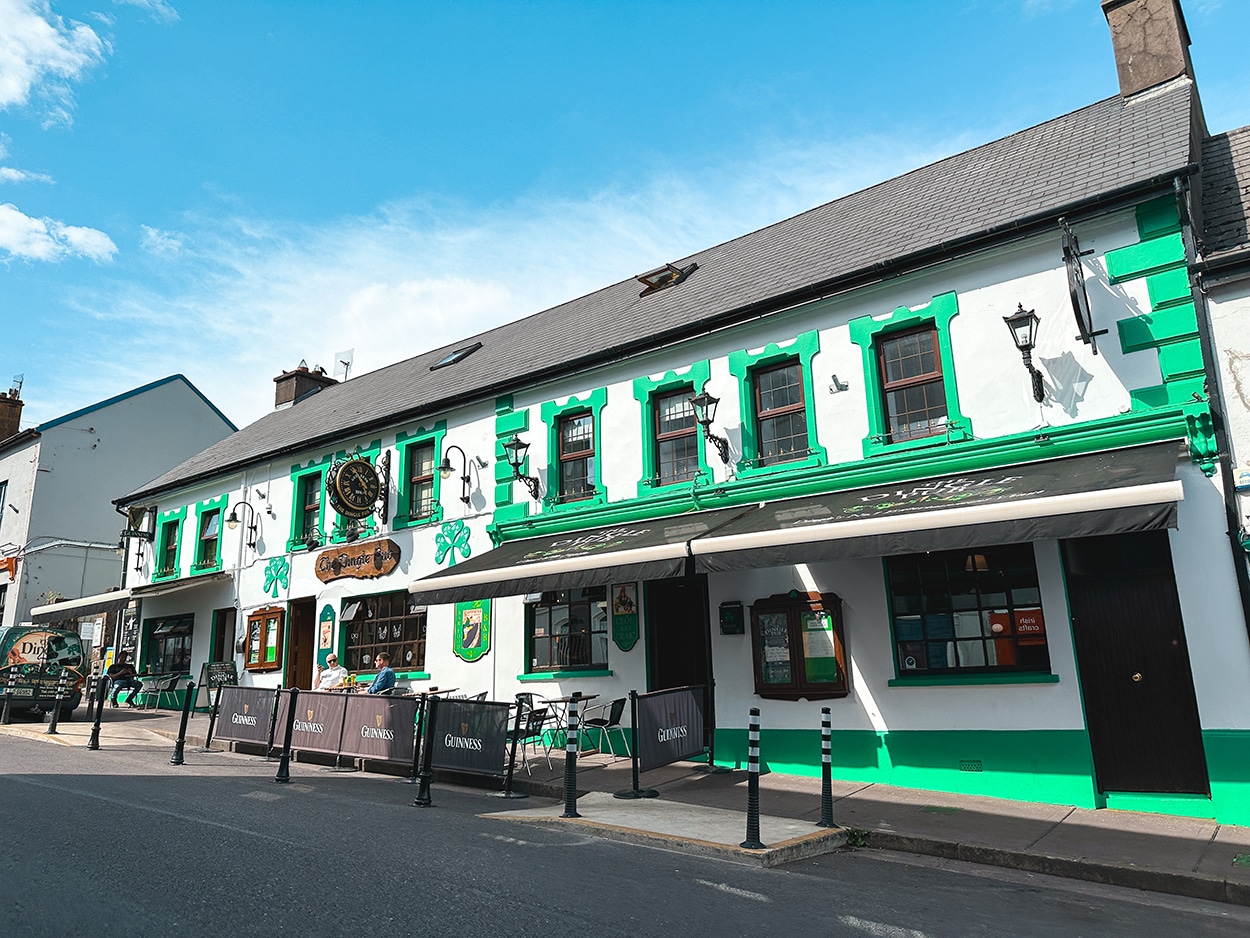 The Dingle Pub
Address: Main St, Grove, Dingle, Co. Kerry, Ireland.
The Dingle Pub is pretty much a staple in town. Year-round you can find music playing. If you are really lucky, local dancing legend David Geaney will be at home.
His family has owned this pub for decades, and yes, he works the bar and waits tables when he is home. He will also do some Irish step dancing when he isn't on tour. So, if you see a young guy taking your order, say hi to David.
He is super nice, will take a photo with your kids, and even joke with you a bit when you don't recognize him… at all (yup, happened to us!) The food is your typical pub fare, but the company is great and the music and dancing is worth the cost of a pint.
Global Village
Address: Main St, Grove, Dingle, Co. Kerry, Ireland.
While a bit pricey, the dishes are well portioned and the flavors are beautifully paired. The décor is fancy, which may make you feel uncomfortable bringing your kids in the door, but the staff is very friendly and happy to provide a half portion of anything on the menu for the kids in your group.
Go early if you have a rambunctious crowd so you don't have to worry about noisy little ones.
Random Restaurant
Address: Dykegate St, Dingle, Co. Kerry, Ireland.
One of the most celebrated restaurants in Dingle and for good reason. Book a reservation no matter how quiet you think the town will be when you visit.
Random serves up delicious food at reasonable prices with a quality you will find in big food cities like London and San Francisco. If duck is on the menu, order it. Picky eater on your hands? Grab some cheesy garlic bread. Local and imported beers and wines are on the menu. The bartender is happy to help you navigate your way to your perfect sip or pour.
My Boy Blue
Address: Holyground, Dingle, Co. Kerry, Ireland.
Rumer has it that My Boy Blue has the best grilled cheese sandwich on the planet. While I can't attest to that, a friend swears by this place and her tastebuds are pretty darn good, so I'm prone to agree with her.
Cais
Address: Green St, Dingle, Co. Kerry, V92 FF25, Ireland
Speaking of grilled cheese– if you are in the mood, head over to Cais for grilled toasties in the Dick Mack's Pub Food Yard in the summer months. There are always people around this hot spot in Dingle, so grab a seat and enjoy a gooey bite along with your pint.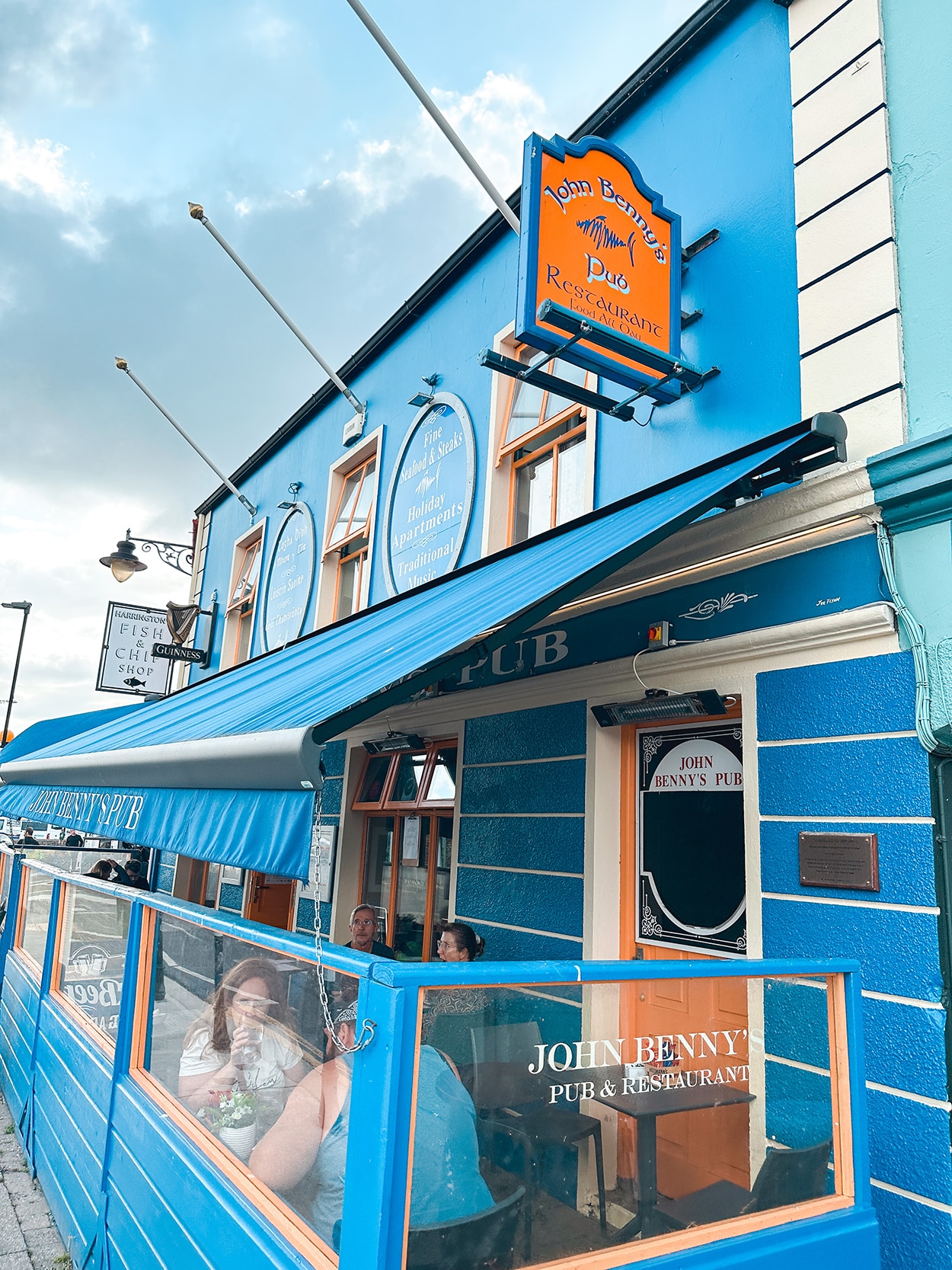 John Benny's Pub and Restaurant
Address: Strand St, Dingle, Co. Kerry, V92 N207, Ireland
Ok, if you need to have a burger, my dad swears this is the place to be. Adventurous eaters do not have to worry. Yes, there is seafood (the oysters are huge and the mussels were good), but the food is pretty basic.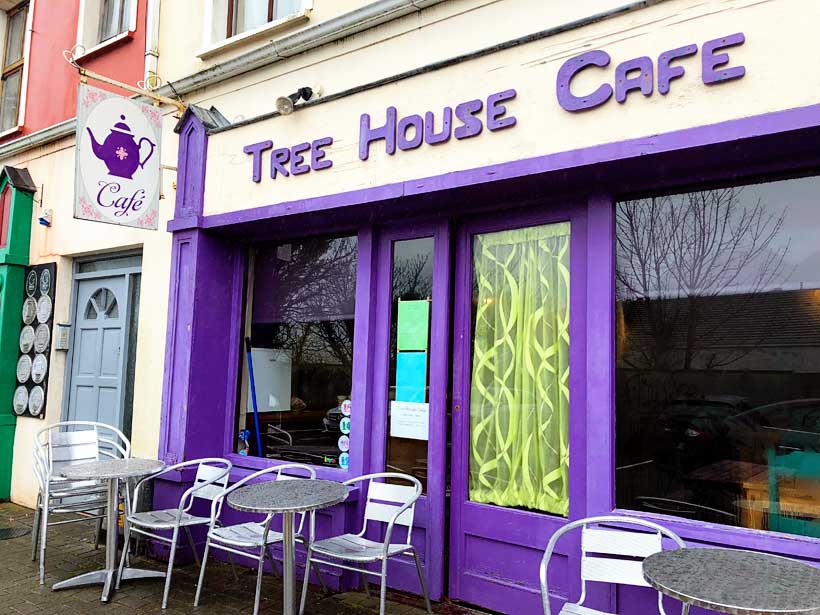 Treehouse Café (Permanently Closed)
Address: 5 Orchard Ln, Dingle, Co. Kerry, V92 XW24, Ireland.
Every town should have a Treehouse Café, that warm breakfast spot that serves eggs, pancakes, scones and perfectly brewed tea until they close mid-afternoon. On a rainy spring day the windows will fog up with steam from the tea and coffee being poured and the lovely chatter coming from the tables.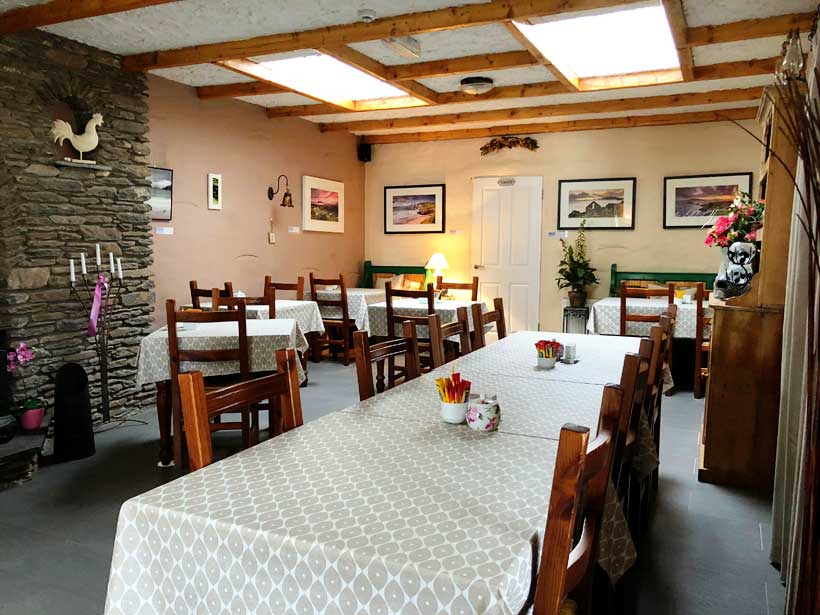 Our Favorite Restaurants Outside of Dingle
Stonehouse Café and Restaurant
Address: Fahan Ventry Dingle, Fahan, Tralee, Co. Kerry, Ireland.
Stonehouse hours and offerings depend on the time of year. What you can always get are clean restrooms if you buy a coffee and scones during a quick stop as you explore Slea Head Drive on the Dingle Peninsula.
Ceann Sibeal Hotel Bar and Restaurant
Address: Gortmore, Ballyferriter Village, Co. Kerry, V92 Y4EK, Ireland
You can't miss this hotel restaurant when you are cruising along Slea Head Drive on the Dingle Peninsula. It's in a TINY town you will pass through… with a Darth Vader statue out front.
This pub attached to the hotel has decent food, vegetarian options, great beers on tap (unless you are driving– then no booze for you as Ireland and the UK take drinking and driving VERY seriously and have a lower tolerance rate than the USA), and friendly staff that are happy to get you warmed up and on your way to the next stop on your Wild Atlantic Way itinerary.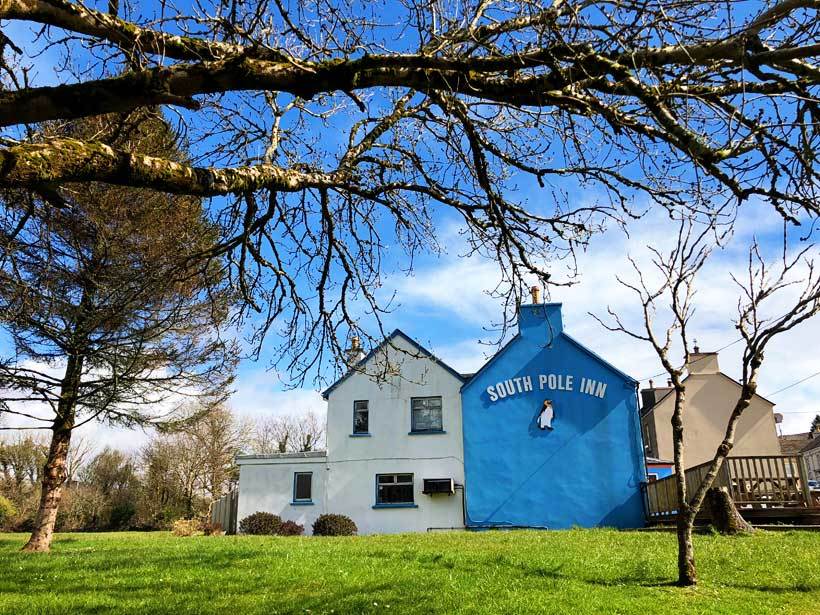 South Pole Inn
Address: Main Street Lower Main Street, Annascaul, Co. Kerry, Ireland.
A fascinating restaurant worthy of a leisurely lunch. If it is warm, make sure you factor in time for the kids to play by the river while you enjoy a pint sitting on the picnic benches. Order the beef stew if it is on the menu, no matter what time of year you visit.
This restaurant is called the "South Pole Inn" because it holds collectibles and memorabilia of the town hero, Antarctic explorer Tom Crean. There is a cabinet in the pub that even lets you step into the south pole. Make sure your kids find it. They will have a blast… literally.
Outside of the history held on the walls, the staff is friendly and the food is good. There isn't much else to the town of Annascaul, but it is a great place to load up before you head to nearby Inch Beach to play in the sand and try your hand at some Atlantic surfing.
Ready to plan your Ireland trip? Read This First!
Ireland Trip Tips
Things to do in Ireland
Ireland National Park Guides
Our Favorite Places to Visit in Ireland
Love it? Pin it for Later!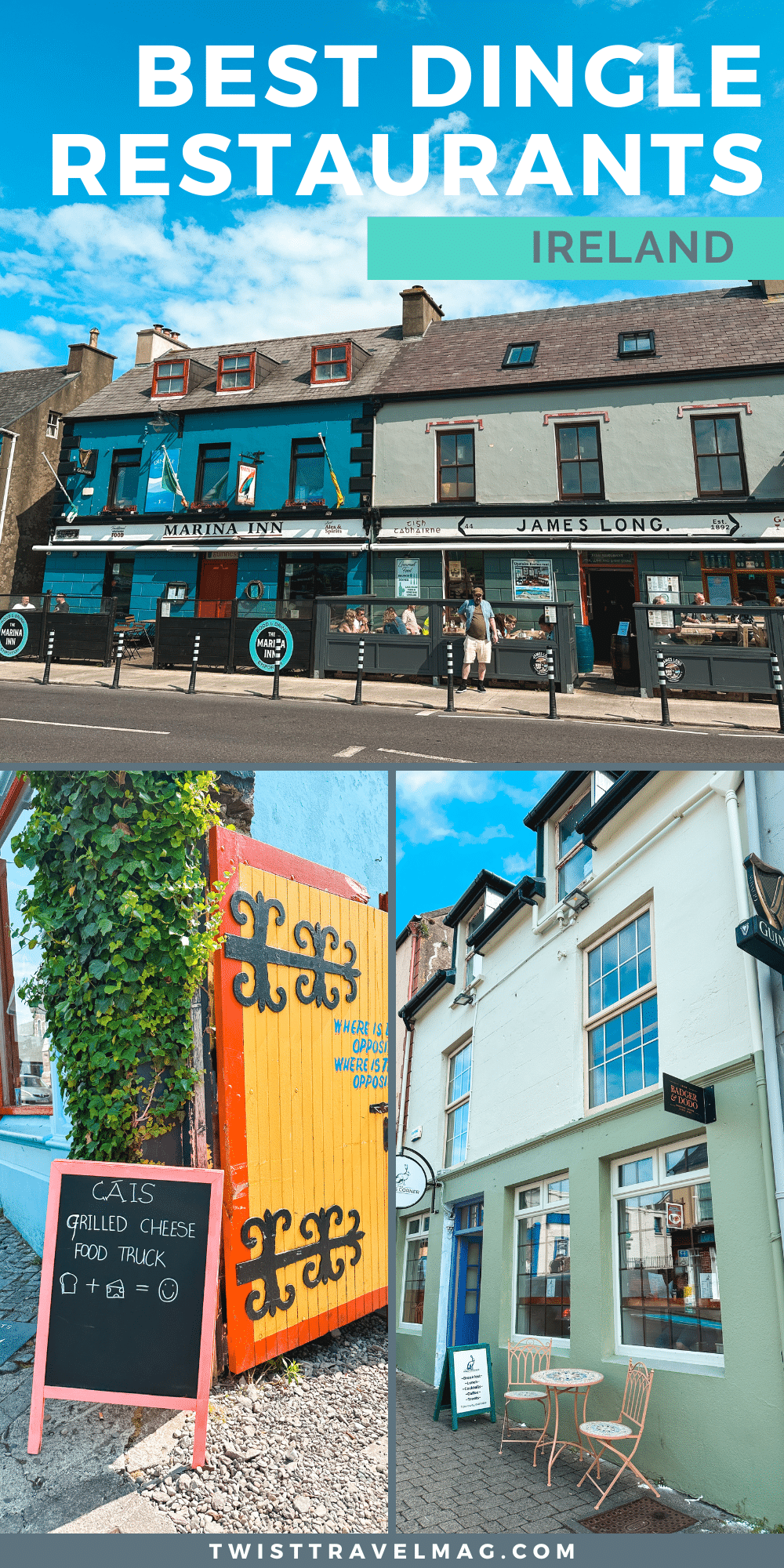 Flying to Ireland?
Looking for the best flights to Ireland? We love to track flights via Expedia.com. Not only do we find great rates, but we earn points to use on future travel too.
You can also keep an eye on GOING deals, which is how we got to Ireland roundtrip from LAX for under $500 each. The free version is good, but the paid subscription will save you way more than the cost per year.
DON'T FORGET YOUR ESIM CARD!
We all love our smartphones, but we don't love those international roaming charges. Even if you have a travel pass, you could max out your service, which is why we always grab an eSIM card to pop into our phones. It's especially great for the kids, as it limits what they can do and how much data they can use, but still allows them to text friends back home.
Check out Airalo, our preferred eSIM card store for the best prices on eSIM cards and international data plans.
NEED A RENTAL CAR?
We use DiscoverCars.com to get the best rates and availability on rental cars. Find your car HERE, along with all of the extras you may need (insurance, car seats, ski racks, etc.)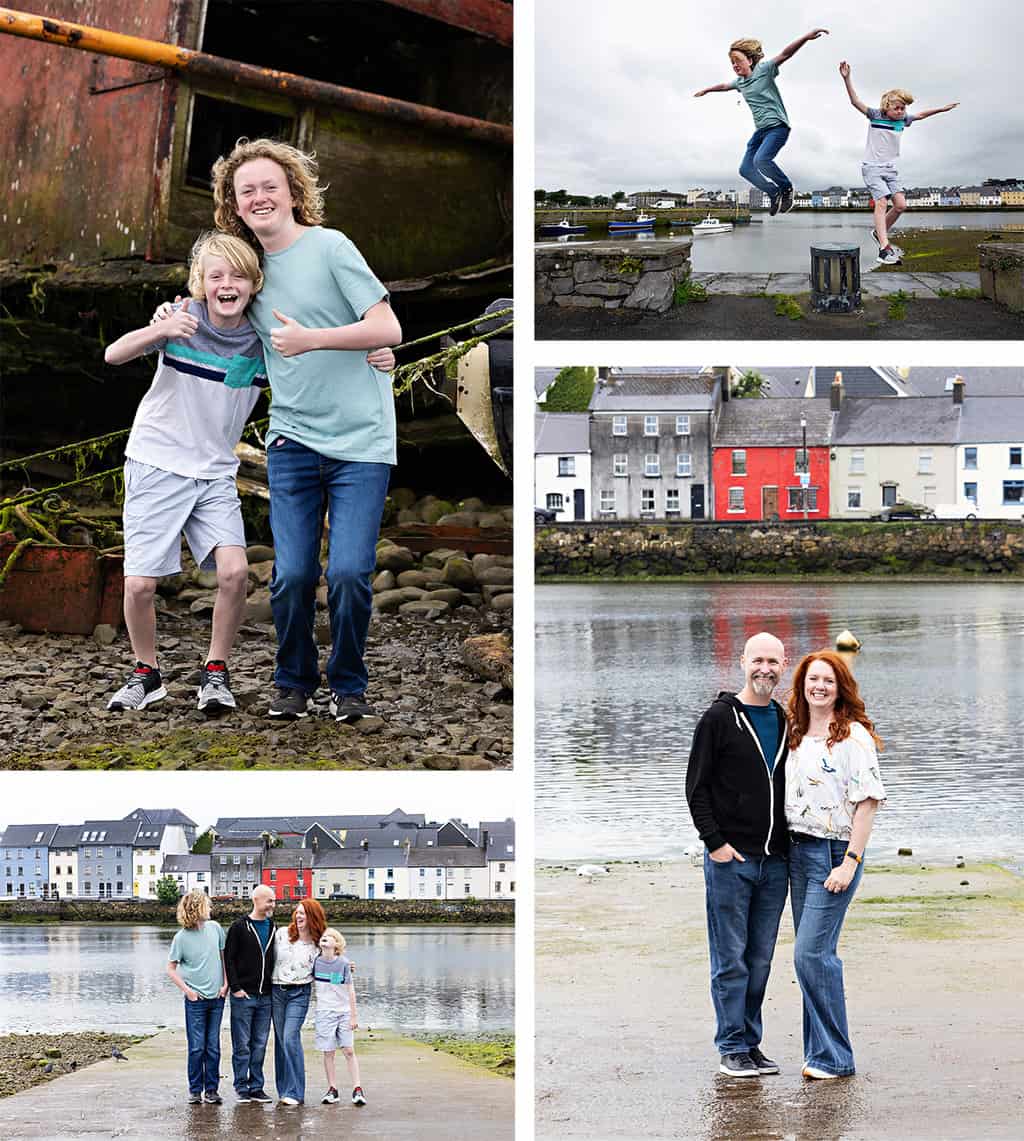 VACATION PHOTOS
Don't forget to book your Flytographer session to capture awesome memories from your trip. We do it as often as we can, even though I'm a photographer. Sometimes, this mom just wants to be in a few photos with her kiddos.
TRAVEL INSURANCE
Do NOT forget to buy travel insurance for your cruise, even if you booked through a travel agent. Things do and will happen and it's cheaper to buy travel insurance ahead of time instead of paying out of pocket later.
Check out Travelex for rates on a single trip or an annual plan that could be right for you if you take more than one or two trips a year.