A few years ago the New York Times came out with an article showing families what they could get for $5000 or less when it comes to a family vacation budget. It was a preposterous article that spent way too much on trips that could be taken for at least half the price.
I wasn't sure where the NY Times got those numbers, but I decided to prove to families, just like yourself, that you can take a family vacation in style, on a budget, and still see more of the world than you ever imagined.
What is your family vacation budget?
Yes, $5000 is a lot of money.
However, when you see just how far that money can get you on your family vacation budget you can start to imagine and plan trips on a smaller budget that have just as much of an impact on you and your family.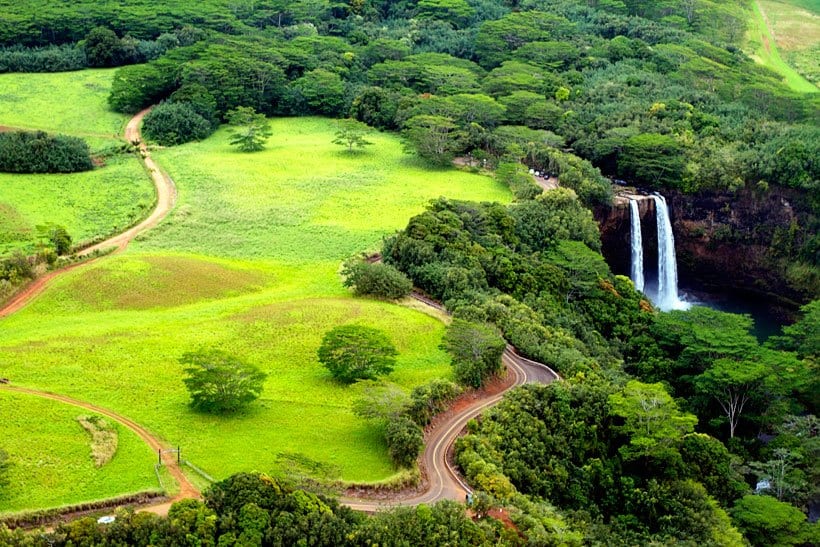 BEST FAMILY VACATIONS ON A BUDGET of $5000
I'm not the only one who believes that family vacations can be had on a budget. I've asked a few friends to show you where they have taken a family vacation on $5000 or less (some a whole lot less, although one family vacation on a budget is just under $6000).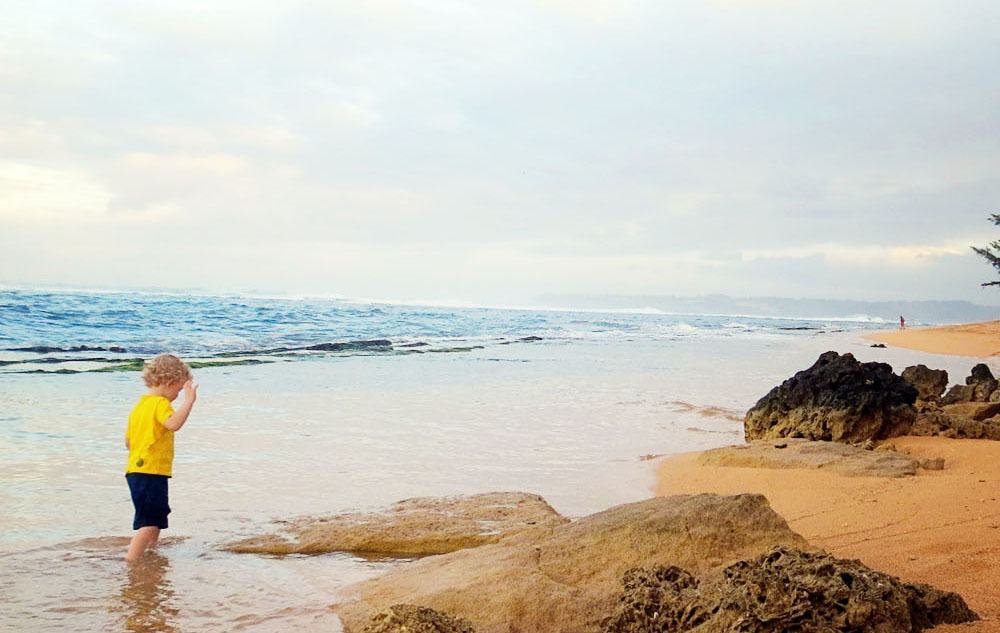 Multigen Trip to Kauai, Hawaii
Who: Amy from Pit Stops for Kids
Where: Kauai, Hawaii
Length of stay: 7 days
Number of Travelers: 11 — Multigenerational trip with grandparents, siblings, and cousins (grandparents + two nuclear families of 4 and 5)
What you will get: Lodging in a vacation home on Kauai's quiet North Shore, away from the mega-resorts, access to numerous public beaches, snorkeling and bike rentals, two family excursions, and several special dinners out.
Budget Breakdown (TOTAL: $3670 for a family of five)
Lodging: Home rental through HomeAway.com in the retirement/resort community of Princeville was less than $200/night, split between the three family units. (Our biggest cost savings was the Kauai home rental!)
Transportation: Airfare from west coast US to Lihue (round trip): $450/pp on Alaska Airlines
Food: We shopped for our own food, spending approximately $500 for groceries for the week. We supplemented this with local take-out meals ($100 per meal), food trucks, and plenty of shave ice.
Activities & Shopping: We enjoyed the Smith Family Luau ($75/pp for adults, $30/pp for kids) and tubing with Backcountry Adventures ($100/pp). Everything else we did was free: hiking, beach days, snorkeling!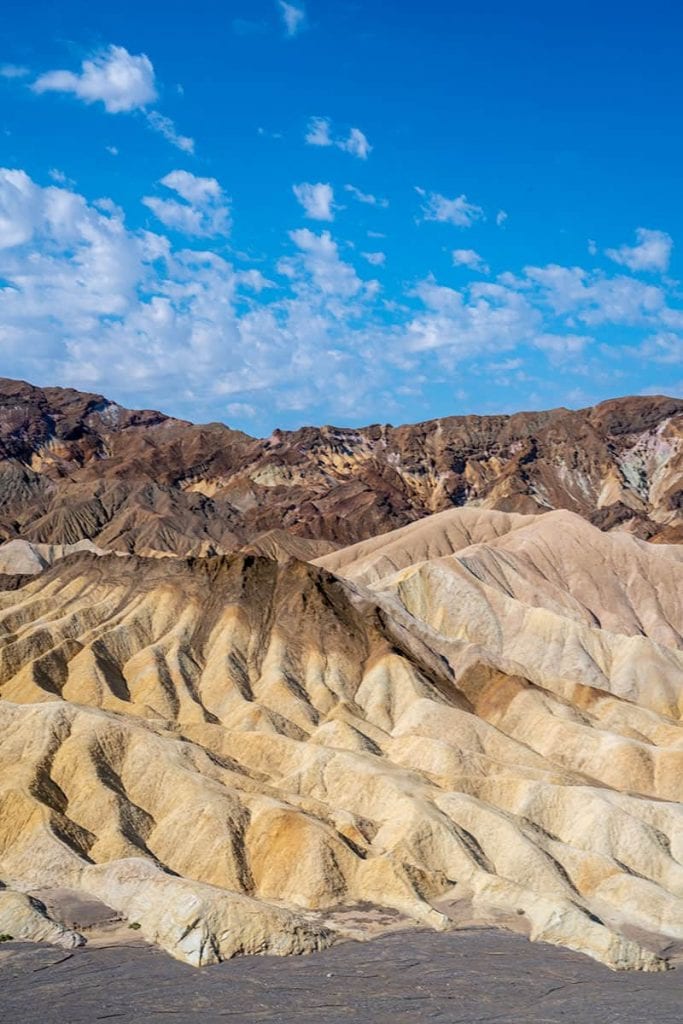 Ohio to California Road Trip
Who: Tonya from The Traveling Praters
Where: A road trip from Ohio to California and back
Length of stay: 9 days, 8 nights
Number of Travelers: 2 adults, 3 teens (16, 18, 19)
What you will get on your road trip
With Los Angeles the targeted destination, Tonya and her family followed much of Route 66, stopping at many roadside attractions (to the dismay of her children), national parks and areas of historical significance along the way.
Much of the trip was unplanned and flexible.
After arriving on the west coast, the family decided LA wasn't an ideal destination so they relaxed at Venice Beach and moved on, spending time along the coast before turning their rented SUV towards home.
The Praters' spent very little money on entertainment, opting to explore free attractions and national parks. The Painted Desert and Petrified Forest, Grand Canyon, and Death Valley are only three of the parks explored with their National Parks Pass (purchased on this trip).
To save money, a minivan was reserved from a bidding site and the family accepted an upgrade to a full-size SUV at the airport for $100 more.
They packed snacks from home, stayed at hotels that offered complimentary breakfasts, and prepared several meals in their hotel room with supplies they also packed from home.
Coupons and discounts were used to obtain the lowest hotel prices at the time, but additional money could have been saved with some advance planning.
Budget Breakdown (TOTAL: $2817.74)
Hotel: $791.48
Transportation: $1469.66 (gas, rental car, parking & tolls)
Food: $452.32
Activities & Shopping: $104.28

Hilton Head, SC
Who: Karen at Family Travels on a Budget
Where: Hilton Head Island, South Carolina
Length of stay: 7 days, 6 nights
Number of Travelers: Six, 5 adults and 1 child
What you will get in Hilton Head on a Budget
Hilton Head Island in South Carolina is a wonderful off-season destination. Situated on the gulf stream, the (relatively) warm waters of the Atlantic help keep temperatures mild — even in December!
Karen and her family welcomed in the new year here, enjoying a 2-bedroom condo at a resort with many included amenities including a New Year's Eve party, kayaking, biking and low country dining. For more information and some great savings tips, read her post "Our Hilton Head vacation by the numbers" at Family Travels on a Budget.
Budget Breakdown (TOTAL: $2226)
Hotel: $1462
Transportation: $97 (includes lunch stop)
Food: $226
Activities & Shopping: $441

Christmas Markets in Germany
Who: Kirsten Maxwell from Kids Are A Trip
Where: Christmas Markets in Germany (Heidelberg, Freiburg, Munich, Nürnberg, Rothenburg ob der Tauber, Dinkelsbühl, Frankfurt)
Length of stay: 14 days, 13 nights
Number of travelers: 2 adults, 3 kids (ages 13, 11, and 8)
What you will get on a budget trip to the Christmas Markets
Kirsten went from Chicago to Frankfurt with her husband and 3 kids over Thanksgiving break of 2015. She spent two weeks traveling around southern Germany exploring the Christmas markets and visiting local attractions.
Budget Breakdown (TOTAL: $6751)
Airfare: paid $125 taxes per ticket because we used points. Total cost for 5= $625
Lodging: $3126

Heidelberg: (2 nights) $458
Frieburg (3 nights)= $990
Munich (4 nights) = $800
Nuremberg (1 night) = $300
Colmberg Castle outside Rothenburg (2 nights) = $320
Frankfurt (1 night) = $258

Transportation: $800 (Eurail passes, rental car (3 days), various taxis)
Food: $1950 (13 days for family of 5)
Attractions and souvenir shopping: $250
In hindsight, we would have made a bigger effort to stay in apartments. We stayed in mostly Western hotels and it was very costly as most required us to take two rooms per night.
Staying in an apartment would have saved money by allowing us to prepare our own meals as well. We usually travel in this manner, but we booked the trip at the last minute (2 months in advance) and since it was a popular time for travel, many apartments were already booked.

Belize
Who: Debra from TravelingWellForLess.com
Where: Belize
Length of stay: 8 days
Number of Travelers: 2 adults + 2 teenage boys
What you will get in Belize on a Budget
Debra Schroeder from Traveling Well For Less and her family normally use airline miles and frequent flier points for "free" summer vacations. But this time the airfare deal was too good to pass up.
Debra flew from San Diego to Belize for a 8-day trip last summer with her husband and two teenage sons. They flew into Belize City, rented a car, and drove to San Ignacio where they spent 3 nights in a 2 bedroom, 2 bath home booked via Airbnb.
On the drive to San Ignacio they went to the Blue Hole National Park and St. Herman's Cave. While in San Ignacio they did the ATM (Actun Tunichill Muknal) Tour, visited the Mennonite town of Spanish Lookout, and went to Guatemala to see and hike Tikal National Park.
Then it was time to leave the jungle and head to the beach. They drove back to Belize City and flew to Ambergris Caye and spent 3 nights at a beach front resort. On Ambergris Caye they toured the island via golf cart, rode bikes, went snorkeling in Shark Ray Alley and Hoi Chan Marine Reserve, and got a beach massage.
After 3 relaxing days on the beach they flew back to Belize City and spent one last night.
Budget Breakdown (TOTAL: $4340.09)
Airfare: $1830.94 (includes round-trip airfare from San Diego to Belize and round-trip flights from Belize City to Ambergris Caye)
Lodging: $757.58 (includes continental breakfast in Ambergris Caye)
Car Rental: $358.94
Food: $317.40
Activities: $1075.23

Blue Hole National Park and St. Herman's Cave: $15
ATM Tour: $380
Tikal National Park: (includes cost of driver, guide, and border crossing fees): $300
Snorkeling at Shark Ray Alley and Hoi Chan Marine Reserve and golf cart rental: $297.76
Beach Massage: $82.47
Washington, D.C.
Who: Amy from The Q Family Adventures
Where: Washington, D.C.
Length of stay: 7 days, 6 nights
Number of Travelers: 2 adults and 2 children (ages 5 and 7)
What you will get: Amy from Atlanta went to Washington DC with her husband and two kids (ages 5 and 7 at the time of travel) for spring break of 2010. She spent 7 days and 6 nights in Washington DC sightseeing museums, monuments and the national zoo. She also took a day trip to Baltimore to visit the Inner Harbor, children museum and the aquarium.
Budget Breakdown:
Hotel: $693.75 (Sheraton Hotel in Crystal City – includes parking fee) – Booked via bidding from Priceline.com
Transportation: $116.10 (Metro card, parking fee and gas)
Food: $436.10
Activities & Shopping: $120 (Mainly souvenir since no admission fee in most of museum we visited)
TOTAL: $1365.95
Camping and Kayaking in the Adirondacks
Who: Justine from Culture Every Day
Where: Brown's Tract Pond, New York (near Raquette Lake) – part of NY State Parks system
Length of stay: 5 nights
Number of Travelers: 2 adults + 2 children (ages 7 and 9)
What you will get: Justine Ickes from Culture Every Day road-tripped to New York's Adirondack State Park for a five-night camping trip with her husband and two sons, ages 9 and 7. Only a four and a half hour drive from their home base in the Litchfield Hills of Connecticut, the Adirondack region is perfect for the family's annual end of summer (August) get-away. From their campsite at Brown's Tract Pond state campground, the family could make day-long kayak excursions to Raquette Lake, hike the many family-friendly trails, or kick back with a book and fishing rods. In nearby Inlet, Justine and her brood gorged on ice cream and free outdoor concerts. For a taste of local culture and history they headed to the Adirondack Museum in Blue Mountain Lake. A highlight of the trip? Snapping the annual family vacation shot with the gargantuan Paul Bunyan statue at the Enchanted Forest Water Park in Old Forge.
Budget Breakdown:
Gas: $70 (450 miles, 24 miles/gallon, $3.65/gallon – drove from Torrington, CT to campground)
Food: we did almost all of our cooking at the campground plus about 1-2 dinners out and ice cream in town.
Camp site fees = $18/night for standard camping ($18 x 5 nights = $90)
Rent kayak = 3 kayaks @ $40 / day = total $360
Water park entry at Water Safari- NY's largest water park= $104 (TIP: enter the park after 3 pm and the next day you get free admission)
Adirondack Museum – 4 tickets for $48
TOTAL $ 672

+ food + any camping gear you don't already own
Spring Break in Florida
Who: Nicole from Arrows Sent Forth
Where: Madeira Beach near St. Petersburg
Length of stay: 5 days
Number of Travelers: 2 adults + 1 child + 1 baby (lap seat)
What they got: Nicole from Arrows Sent Forth managed to bring her husband and two kids to Florida last year during spring break for well under $2,000. And by no means did they stick to a restrictive budget. While it wasn't a luxury trip, they did enjoy perks like a 2-bedroom condo, lots of meals out on the town, and even pricey excursions like a visit to the zoo. For a more detailed breakdown of their expenses and some tips for what to save on and when to splurge read her full write-up of What We Spend on Spring Break on her site.
Budget Breakdown:
Airfare+ Baggage: $578 (Indiana to Florida)
Ground Transportation: $306.50
Lodging: $406
Food: $424
Baby Gear Rental: $48
activities: $58
TOTAL: $1,820.50
Christmas or Spring Break in St. Louis
Who: Linda from Travels with Children
Where: St. Louis
Length of stay: 7 days
Number of Travelers: 2 adults + 4 children
What you will get: With such a large family, Linda looks for drivable destinations from their home in Minnesota. A few years ago they opted to spend Christmas in St. Louis enjoying the museums, skating, and other fabulous sights in the area. If they had gone for spring break this year their trip would have looked something like this:
Day 1: Drive to Coralville, IA. Check out Coralville Mall; visit the Iowa Children's Museum (free reciprocal admission through our museum membership or $42 for our family of six); or try skating at the Coral Ridge Ice Arena ($48)
Night 1: Comfort Suites, Coralville, IA: Suite with free breakfast ($80 with a discount from our insurance company, $90 AAA rate, $100 standard rate)
Day 2: Drive to Hannibal, MO. Visit Mark Twain Boyhood Home & Museum Properties ($66)
Nights 2-6: Embassy Suites St. Louis – Airport with free breakfast ($116 AAA rate; $129 standard rate)
Day 3: CityMuseum in St. Louis ($72); The Magic House Children's Museum (free with our reciprocal membership or $57 for a family of six)
Day 4: Gateway Arch, tram/movie/museum ($64); Anheuser-Busch Brewery Tour (free)
Day 5: St. Louis Zoo (free); St. Louis Science Center (free)
Day 6: Missouri History Museum (free); Ulysses S Grant National Historic Site (free)
Day 7: Drive home
Budget Breakdown:
Lodging (including 12% tax): $739.20
Food (quick lunch, sit-down dinner): $700.00
Admission to attractions: $250.00
Gas (1200 miles): $200.00
Other: $200.00
TOTAL: $2089.20
Spring Training and More in Arizona
Who: Amy from Everything-Everywhere.com
Where: Phoenix, Arizona
Length of stay: 6 nights
Number of Travelers: 2 adults and 2 children
What you will get: Amy and her family visited two National Parks (the Grand Canyon and Saguaro), multiple other National Park Sites (Wupatki, Sunset Crater, Montezuma's Castle) and spent time in the beautiful red rocks of Sedona. Most of their entertainment was outdoors and relatively free. The entire family enjoyed hiking and exploring, but the kids loved going to see their favorite baseball team play in a spring training game. It was a great atmosphere and they all had a blast!
Budget Breakdown:
Airfare for 4 from DFW to PHX – $1200
Hotel for 6 nights – $600
Rental Car – $300
Gas – $150
Food – $400
National Park Pass – $80
Jeep Tour in Sedona – $230
Spring Training Tickets to see Texas Rangers play – $40
TOTAL: $3000
Domestic travel in the U.S.A. isn't your only option. There is an entire world out there just waiting to be discovered. You may have to play with your dates to score the best airfare, but if the kids miss one extra day of school this year so you can head to Europe or a tropical beach, is it really that bad?
Ireland
Who: Jody from IrelandWithKids.com
Where: Ireland
Length of stay: Two Weeks
Number of Travelers: 2 adults plus 2 kids
Budget Breakdown:
Flights from Chicago to Dublin for 4: $2500
Lodging (10 nights): $500 (included breakfast)
Meals: Approximately $450
Activities- most were free: estimated $250 for entry fees
Car rental $400
Souvenirs $300
TOTAL: $4,400
What you will get: In June 2012 Jody took her daughters, ages 7 and 5, and her 19-year-old cousin to Ireland for 11 days. They flew into Dublin, picked up a rental car, and drove to County Offaly, where they spent 2 nights. In Offaly they went hiking, visited Birr Castle, Lough Boora and the monastic settlement of Clonmacnoise. From Offaly Jody and her gals headed to Connemara where they stayed for 3 nights, using 2 B&Bs. They visited Kylemore Abbey, drove the Sky Road, danced in pubs, drove to Cong and visited locations from The Quiet Man film. Then it was on to Limerick and a night spent with friends. Before leaving Limerick they all toured King John's Castle. Just south of Limerick, in the Ballyhoura Region, they settled in at The Old Bank B&B for 2 nights. Here these ladies toured Lough Gur and all the amazing history in the area. The Donkey Sanctuary was another popular stop, as they got to pet so many cute donkeys! Their final nights were spent outside Dublin. Many of the activities they chose were free, and they took full advantage of the plentiful Irish breakfasts each morning. Evening meals were often in a pub, or they would grab bread, cheese and meats from a grocer and relax at their B&Bs.
Island Hopping in Scotland
Who: Paul from A Luxury Travel Blog
Where: Scottish islands of Mull, Coll, Tiree & Staffa
Length of stay: 4 days
Number of Travelers: 2 adults + 2 children
What you will get: Although Paul Johnson is Editor at A Luxury Travel Blog and travels to many luxurious hotels and resorts worldwide with his family, he likes to also keep his children's feet firmly on the ground with one or two less 'luxurious' trips from time to time. In August last year, they went island hopping in Scotland, departing Oban on a rib boat and calling at the islands of Mull, Coll, Tiree & Staffa.
Budget Breakdown:
Fuel for car: £100 (family based near the Scottish border).
Camping: £50 for 1-night camping and leaving tent pitched for longer in case they were coming back and so that they had a base to readily return to.
Boat rental: estimated £200 per day (traveler had a family boat)
Fuel for the boat: est. £300
Wild camping on the islands: Free
Food: pub meals + snacks around £40 for the 4 plus mackerel they caught themselves and ate (Free!)
B&B in Tobermory: £50-£100 for the 4 in two rooms for one night.
Activities: Free (walking, fishing, visiting islands, etc.)
TOTAL: £1180 (about $1800 USD)
Cruisin' to the Bahamas
Who: Erin from Explore with Erin
Where: The Bahamas
Length of stay: 4 nights
Number of Travelers: 2 adults + 2 kids
What you got: Erin and her family took a Carnival cruise to The Bahamas for 4 nights this in the spring. They enjoyed loads of food, dove down the water slides, swam, relaxed in the hot tub, went through the aquarium at Atlantis, took in plenty of shows at the theatre, and watched movies. She declared, "it was heavenly."
Budget Breakdown:
All inclusive cruise: $869.32 plus $225.82 on board drinks and tips
Activities and entrance fees: $250 for a full day at Atlantis water park, aquarium, pools & beaches
Transport to and from the boat on Day One: $28, Day 2: $8, getting off the boat and heading to Orlando: $50.
TOTAL: $1431.14
Parent's Getaway in the Dominican Republic
Who: Jenni from Witness Humanity
Where: Dominican Republic
Length of stay: 6 nights
Number of Travelers: 2 adults
What they got: Jenni's trip budget included accommodation, food, drinks, transportation and activities for the two (adults only on this particular trip!) They used travel vouchers they received on a previous trip for giving up their seats on a full flight, so their flights to the Dominican Republic cost them nothing. On this trip they stayed in an ocean view room for 3 nights, enjoyed peace and quiet at an eco-hostel for 2 nights, hired a boat to take them to a less populated beach for the day, enjoyed snorkeling, and really lived it up in the food area. They could have cut this budget even further by eating what locals eat for all of their meals instead of partaking in the delicious seafood at every chance they got, but when you don't have the kids, sometimes you need to indulge yourself a little more than usual.
Budget Breakdown:
Accommodations for 6 nights: $192
Transportation, in country: $85
Food: $216
Fun: $115
Other (conditioner, sunscreen, snacks, pharmacy expenditures, etc): $43
TOTAL: $651 (airfare not included)
RTW: Trip of a Lifetime on a Budget
Who: Michelle from WanderMom
Where: Around the globe
Length of stay: 1 year
Number of Travelers: 2 adults + 2 children
What they got: Continuous travel for a year around the world.
Countries visited: Ecuador, Peru, Chile, Argentina, Australia, Singapore, Malaysia, Thailand, Vietnam, Laos, Cambodia, China, Kyrgyzstan, Uzbekistan, Iran, Iraq, Turkey, Greece, Italy, Portugal, France, Netherlands, Iceland.
Top experiences: Inca trail, hiking in the Chilean desert at sunset, horse-riding in Ecuador, Argentina and Kyrgyzstan, cooking in Thailand, Vietnam and Laos, ziplining in the jungle in Laos, scuba-diving in Vietnam and Thailand, staying in a yurt in the mountains in Kyrgyzstan, buying peaches in Samarkand, exploring Persepolis, discovering Sumarian tablets in Iraq, ski-doo-ing at the top of Europe's highest glacier in Iceland.
Budget: average $150 per day for 4 people
Moss Covered Oaks in Hilton Head via ShutterStock.com