Often overlooked in favor of Killarney, Kerry, or Dingle Town, Tralee is actually the capital town of County Kerry. Tralee's name in Irish, Trá lí, means 'strand of the River Lee' and its coastal location means there are lots of water activities and other great things to do in Tralee and the surrounding areas.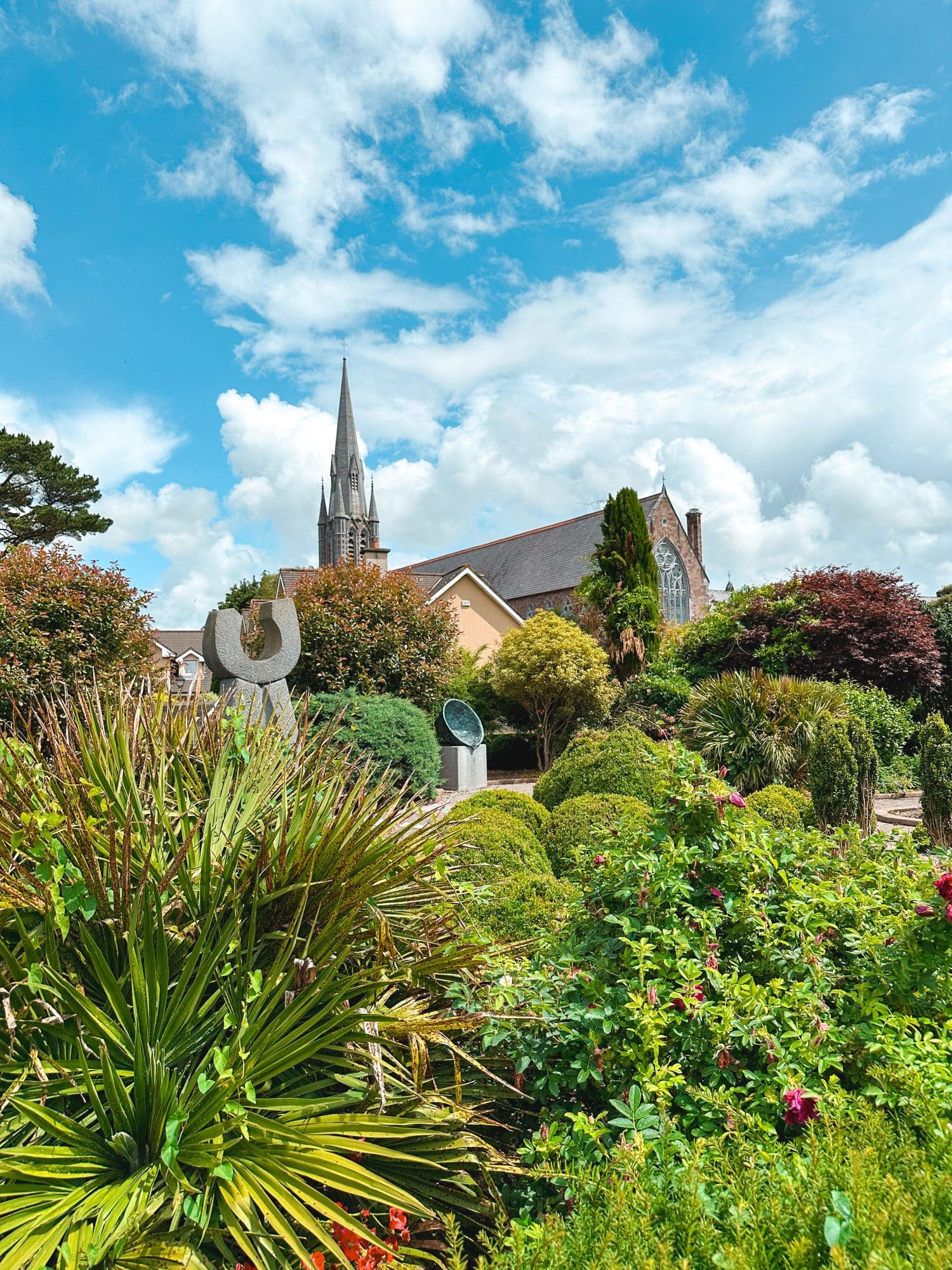 Tralee is known for the Rose of Tralee International Festival which is a huge annual pageant that happens every August, but it's not the only reason why Tralee is worth visiting. As a stop on the Wild Atlantic Way coastal route, Tralee offers museums, watersports, large city parks, historic churches, beautiful woodland, and so much more.
This guide includes all of the best things to do in Tralee, Ireland so you can make the most of your time in this charming city. You can also use it as a base to explore other beautiful parts of the Irish countryside in the surrounding Slieve Mish Mountains.
Tralee Ireland Trip Planning Guide
Flying to Ireland?
Looking for the best flights to Ireland? We love to track flights via Expedia.com. Not only do we find great rates, but we earn points to use on future travel too.
You can also keep an eye on GOING deals, which is how we got to Ireland roundtrip from LAX for under $500 each. The free version is good, but the paid subscription will save you way more than the cost per year.
DON'T FORGET YOUR ESIM CARD!
We all love our smartphones, but we don't love those international roaming charges. Even if you have a travel pass, you could max out your service, which is why we always grab an eSIM card to pop into our phones. It's especially great for the kids, as it limits what they can do and how much data they can use, but still allows them to text friends back home.
Check out Airalo, our preferred eSIM card store for the best prices on eSIM cards and international data plans.
NEED A RENTAL CAR?
We use DiscoverCars.com to get the best rates and availability on rental cars. Find your car HERE, along with all of the extras you may need (insurance, car seats, ski racks, etc.)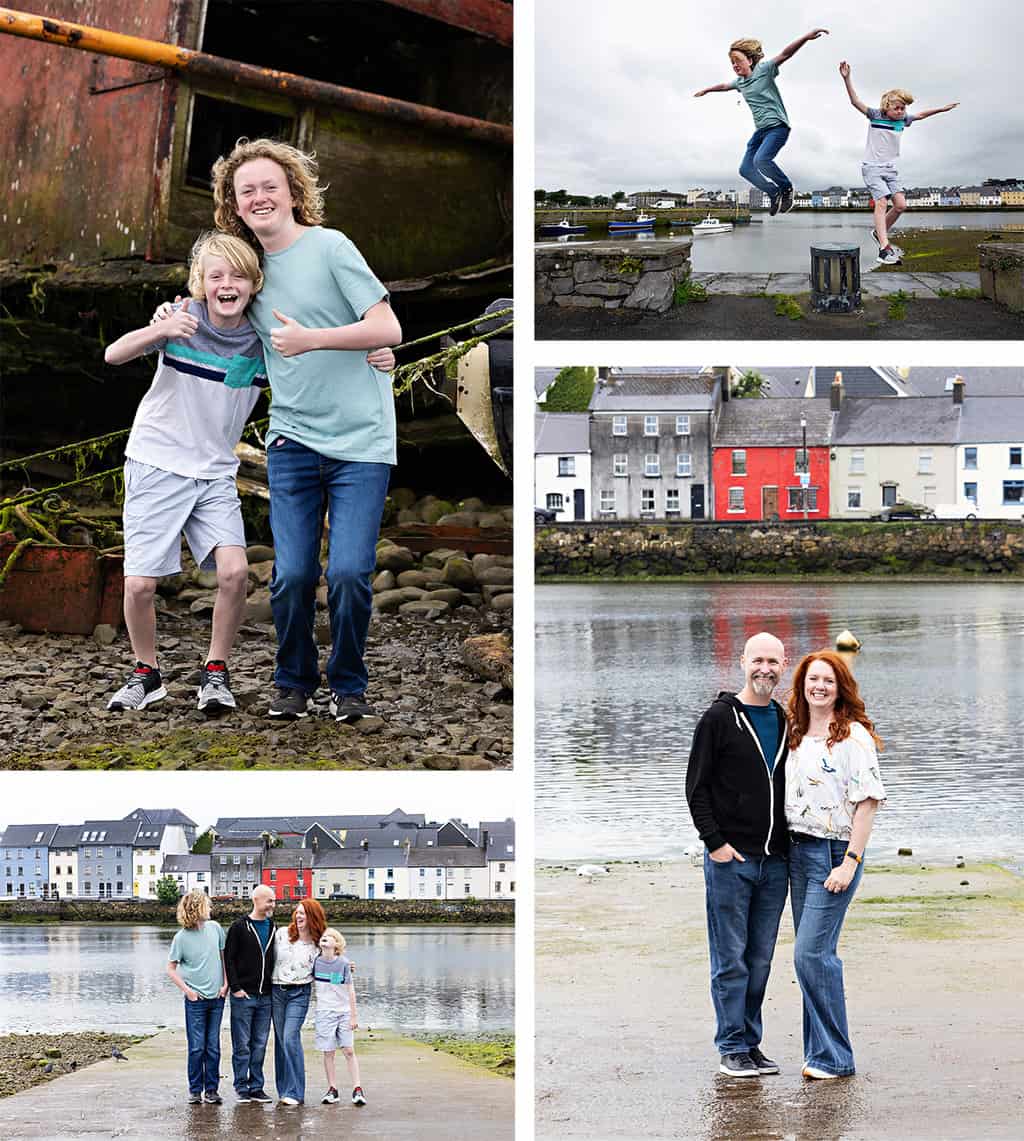 VACATION PHOTOS
Don't forget to book your Flytographer session to capture awesome memories from your trip. We do it as often as we can, even though I'm a photographer. Sometimes, this mom just wants to be in a few photos with her kiddos.
TRAVEL INSURANCE
Do NOT forget to buy travel insurance for your cruise, even if you booked through a travel agent. Things do and will happen and it's cheaper to buy travel insurance ahead of time instead of paying out of pocket later.
Check out Travelex for rates on a single trip or an annual plan that could be right for you if you take more than one or two trips a year. 
Hotels in Tralee
Find more Tralee Hotels HERE.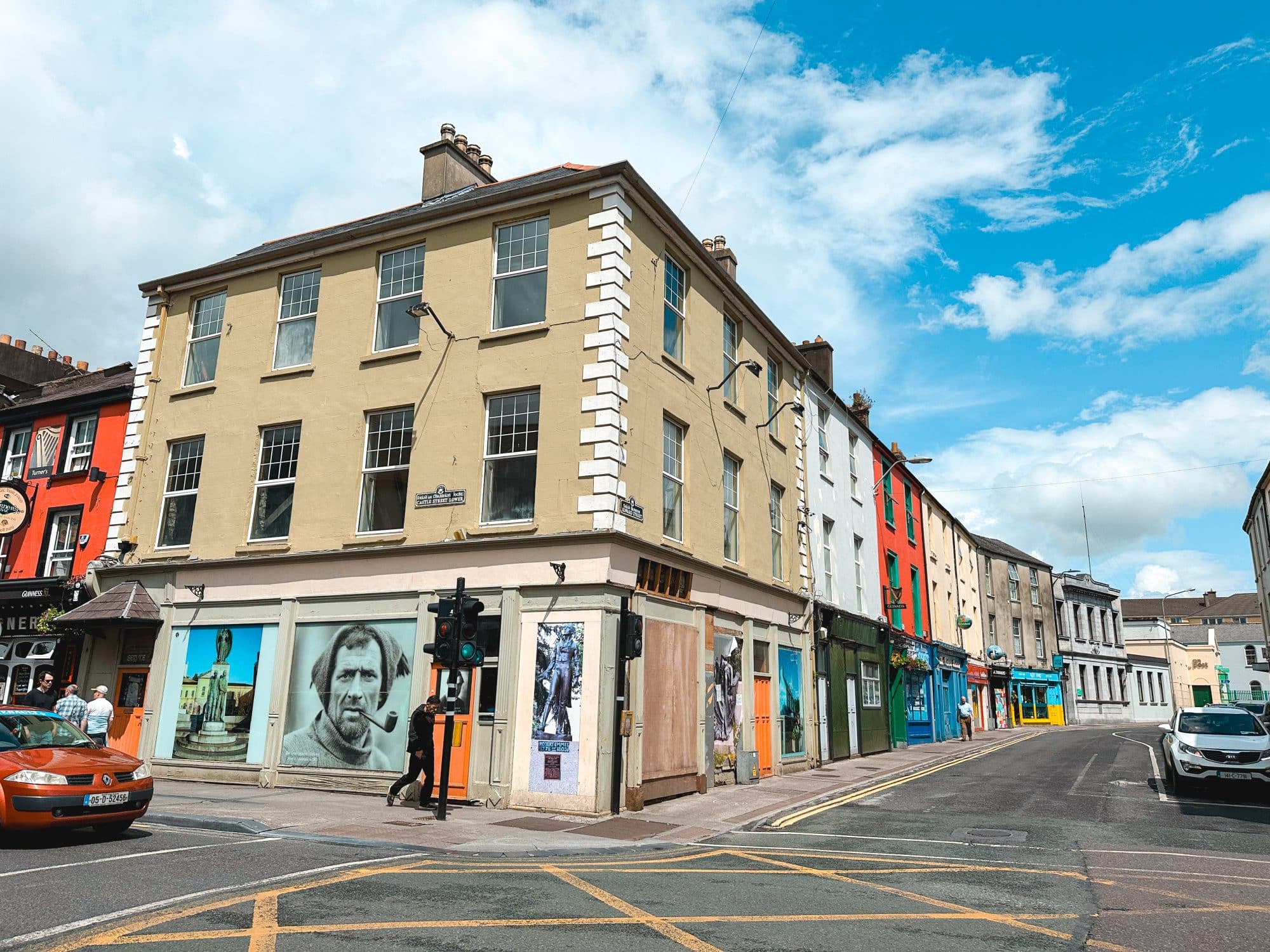 Best Guided Tours in Tralee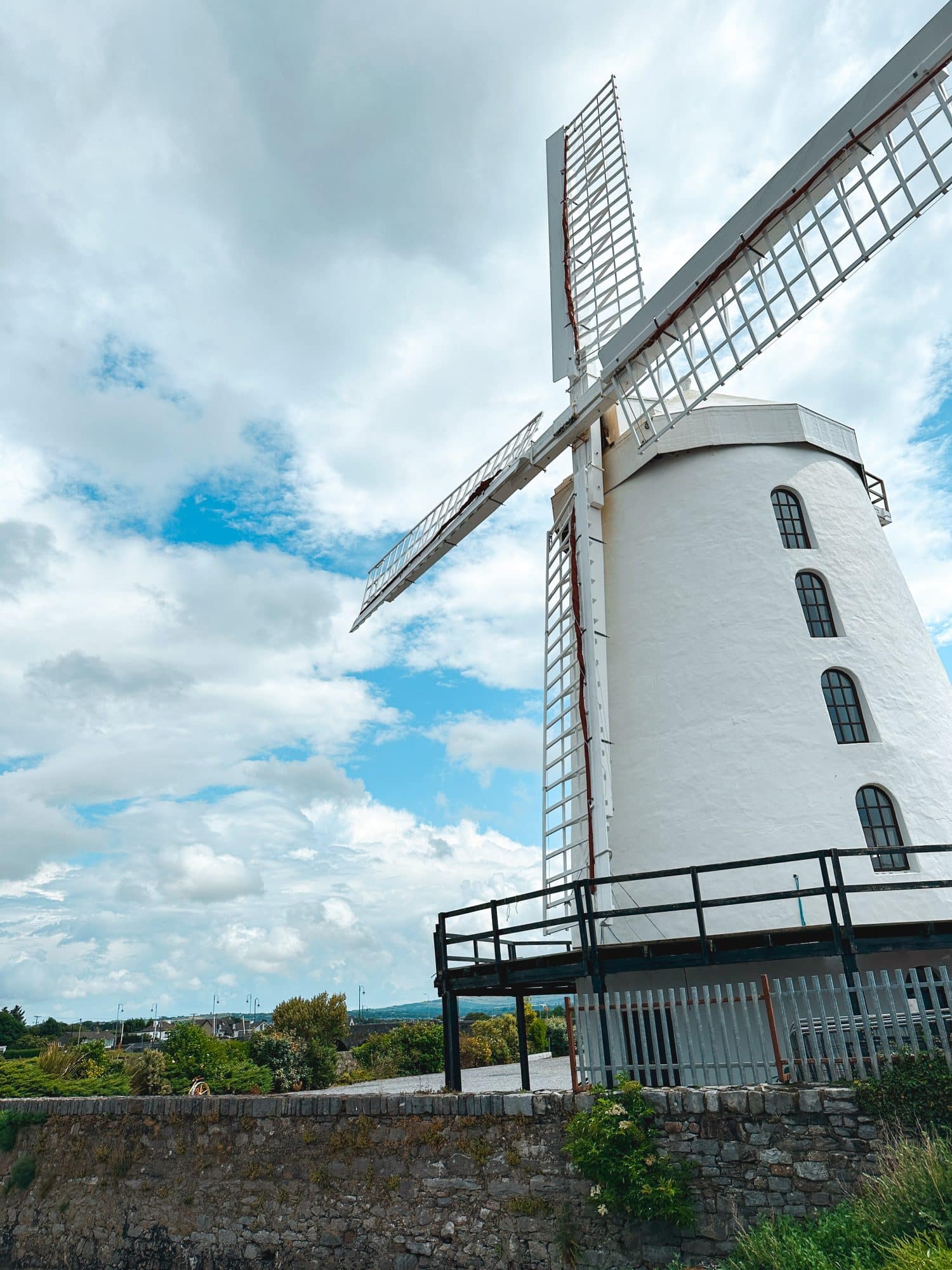 How to get to Tralee, Ireland
How to get to Tralee by Air
The nearest major airport to Tralee is Kerry Airport (also known as Farranfore Airport), which is located about 20 kilometers (12 miles) northeast of Tralee. However, Kerry Airport mostly offers flights to and from destinations within Ireland.
The next closest would be the Shannon Airport, which offers more international flights for travelers coming to Ireland from the United States. If you want a direct international flight though, you should look at Dublin airport.
From any of these airports, you can take a taxi, shuttle, hire a private car with a driver or rent a car to reach Tralee.
How to get to Tralee by Train
Tralee has a railway station, aptly named Tralee Railway Station, which is well-connected to other major cities and towns in Ireland. Irish Rail operates train services, including the Intercity and regional lines, which provide convenient access to Tralee.
Trains from cities like Dublin, Cork, and Limerick offer connections to Tralee. The train station is located in the town center, making it a convenient option for travelers.
How to get to Tralee by Bus
Bus services also connect Tralee to various parts of Ireland. Bus Éireann operates a network of intercity and regional bus services, including routes to and from Tralee. You can check the Bus Éireann website for schedules and routes that suit your travel plans.
How to get to Tralee by Car
Personally, we love to rent a car in Ireland and take advantage of Ireland's well-maintained road network. Tralee is easily accessible by car via major roads such as the N21 and N22.
The drive from nearby towns and cities, like Killarney, Limerick and Adare, is relatively straightforward, and you'll have more flexibility to explore the surrounding areas at your own pace. 
Trust me, being able to take a side road on a whim that leads to a beach with a castle is pretty amazing.
How to get to Tralee by Ferry
While Tralee itself doesn't have a ferry port, you can take a ferry to nearby ports and then continue your journey by road or rail.
Ferries connect Ireland to the UK and mainland Europe through ports like Dublin, Rosslare, and Cork.
How to get to Tralee by Bicycle
If you love to bike, the road to Tralee boasts some amazing scenic landscapes in County Kerry. There are designated cycling routes and paths that can take you to Tralee and other destinations in the region.
Keep an eye out for green ways and bike routes throughout County Kerry. There are plenty of companies that rent bikes if you don't want to travel with your own.
How to get to Tralee on Foot
If you're an avid hiker or long-distance walker, you could potentially include Tralee in your walking route through County Kerry. The region offers stunning trails like the Dingle Way and the Kerry Way, which pass through picturesque landscapes on your way to Tralee.
A Brief History of Tralee Ireland
Tralee, located in County Kerry on the southwest coast of Ireland, has a rich history that dates back centuries. Let's dig into how this town has grown through the ages.
Early Settlement
The area around Tralee has evidence of human habitation dating back thousands of years. Ancient artifacts, such as stone tools and megalithic structures, suggest that people have lived in the region since prehistoric times.
Medieval Era
Tralee began to take shape as a town during the medieval period. It was a small settlement with a strategic location along the coast, making it an important trading and fishing hub.
The town grew around the site of a medieval castle built by the Normans in the 13th century. This castle served as a defensive structure and helped to protect the region from invaders.
Desmond Rebellions
In the late 16th century, Tralee and the surrounding area were part of the Desmond Rebellions, a series of conflicts between Irish forces and English settlers. The town suffered significant damage during these conflicts, and the local people were hit hard by the effects of war.
Cromwellian Era
Tralee faced further challenges during the Cromwellian era in the mid-17th century. Oliver Cromwell's forces captured the town, causing even more destruction and displacement of the population.
18th and 19th Centuries
Tralee slowly began to rebuild and develop during the 18th and 19th centuries. The town's port played a role in trade and commerce, contributing to its growth. Agriculture and trade, particularly in butter and textiles, became important economic activities during this time.
The Famine
Like most of Ireland, the Great Famine (1845-1852) had a devastating impact on Tralee. The failure of the potato crop, which was a staple food, led to widespread hunger, disease, and mass emigration out of Ireland. The population of Tralee dropped significantly.
20th Century and Beyond
In the 20th century, Tralee continued to develop as a market town and administrative center. The town's connections to the railway network helped to facilitated trade and transportation.
The mid-20th century brought improved infrastructure, modernization, and urban development.
Rose of Tralee Festival
One of the most iconic events associated with Tralee is the Rose of Tralee Festival.
Established in 1959, this international festival celebrates Irish culture and heritage. The festival includes various activities such as parades, concerts, and the selection of the Rose of Tralee, an ambassador of Irish descent who represents the town and country.
Modern Tralee
Today, Tralee is a vibrant town that blends its historical heritage with modern amenities. It's a popular tourist destination, offering attractions like museums, parks, and cultural events. You will see a lot of families in the parks on the weekends, and enjoying local events throughout the year.
TOP THINGS TO DO IN TRALEE, IRELAND
KERRY COUNTY MUSEUM
Since Tralee is Kerry's county capital town, it makes sense that a local museum about the area would be here.
But it's not just any regional history museum! It's a gigantic, award-winning museum with first-rate exhibits housed in Ashe Memorial Hall.
This museum documents the history of the people and landscape all the way back from medieval times, through the Great Famine of the 19th century, up to the present day. There are even lots of gorgeous costumes from past Rose of Tralee events, too.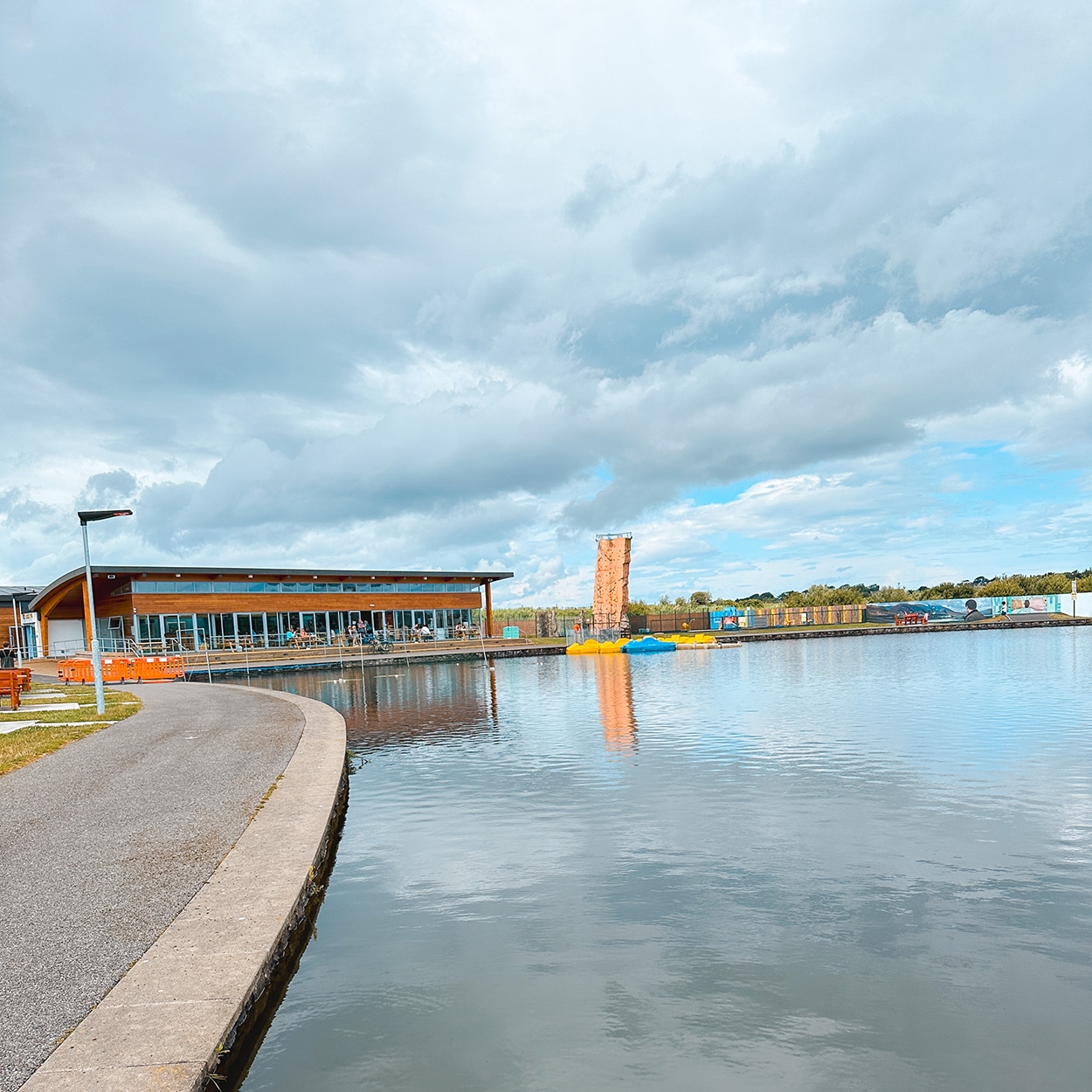 TRALEE BAY WETLANDS CENTRE
Ireland is probably the last place you'd expect to have a water park. Its climate doesn't seem ideal for lounging in a lazy river in a swimsuit, even in the summer months!
Tralee Bay Wetlands Eco and Activity Park is actually a nature zone. This park teams fun things to do like peddle boats, a climbing wall, a wave pool, and other water sports with environmental education.
Take nature boat tours in the wetlands and along the River Lee to learn about the birds and plant life. Climb the observation tower of the Tralee Bay Wetlands Centre for beautiful views over the whole coastline too.
TRALEE TOWN CENTRE
One of the best things to do in Tralee is to simply walk through Tralee Town Centre. It's not a huge place so it's easily walkable for those without additional accessibility needs and it has lots of brightly-colored, centuries-old buildings.
Whether you're looking for a gift shop for souvenirs or a traditional pub for live music, you'll find everything you need in the centre of town.
Some recommendations are Seán Óg's Traditional Irish Bar for Irish folk music, The Daily Grind for coffee (and pastries!) and Kerry County Museum if you're looking for a gift shop.
TRALEE TOWN PARK
Just off Denny Street is where you'll find Tralee Town Park (also known as the Park of Tralee), the heart of Tralee. It's so much more than a local park as it's the home of Tralee Farmer's Market, lots of open green space, and a huge rose garden dedicated to the Rose of Tralee.
The three-acre rose garden contains 35 varieties of roses, in all colors of the rainbow, and lists every single winner of the Rose of Tralee since the middle of the 20th century on a Rose Wall.
The park is a great place to visit in the summer. Keep an eye out for local festivals and events throughout the year. On our last visit, we happened upon a Father's Day weekend celebration that everyone could enjoy, whether they lived locally or were just visiting like us.
BLENNERVILLE WINDMILL
Located just outside the town of Tralee, the Blennerville Windmill is an icon of the local area. It's a fully restored, 19th-century, bright white working windmill that overlooks the rugged west Irish coastline.
It has a visitor centre so you can learn about the history of the mill and it's home to the Kerry model railway. If you need a bite, pop into the Cottage Kitchen next door for coffee and nibbles.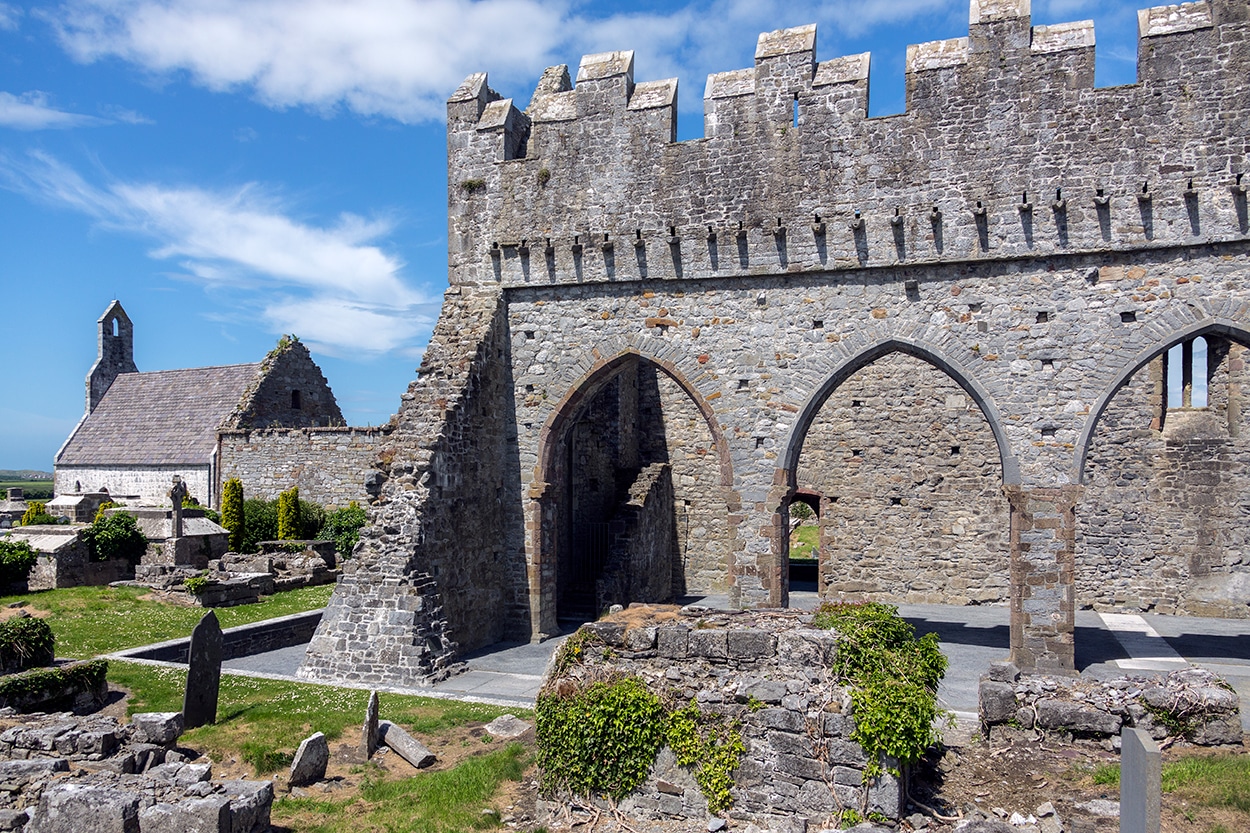 ARDFERT CATHEDRAL OF ST. BRENDAN
Visiting Ardfert Cathedral is an absolute treat because you're not just getting one church, you're getting three on the same site! The other two buildings are the cathedral's chapel and Temple na Griffin (named after the Griffin carving inside).
Ardfert Cathedral was primarily constructed during the 13th century, and unfortunately, most of the three medieval churches have fallen into ruin. However, it's a huge site that includes a graveyard so there's lots to see here to get an incredible medieval experience.
SIAMSA TIRE
One of the top things to do in Tralee is to visit Siamsa Tíre Arts Centre. This is Ireland's national folk theatre which celebrates Irish culture with poetry readings, dance, music, and other theatrical performances on Irish mythology.
Check out their program during your trip because this is probably the best cultural experience Tralee has to offer. It's a beautiful, modern, and high-tech theater that is clearly revered in the local community.
AQUA DOME in Tralee
This town clearly loves its water activities because the Wetlands Centre isn't the only water sports complex. Tralee Aqua Dome is a huge indoor swimming pool for families with a medieval castle theme.
It has tons of facilities like a steam room and jet pool too. It's the perfect place to take your young kids if they're getting a little tired of hopping from museum to museum. Trust me, your kids will thank you if you make a stop here for some water fun.
TULLYGARRAN OGHAM STONES
One of the really great things to do just outside of Tralee is to visit the Tullygarran Ogham Stones. They are a pair of one-metre-tall stones but their exact purpose and creation date remain a mystery.
It's estimated that the Tullygarran Ogham Stones were built somewhere between 300 to 800 AD and may have been markers for burials. They're a National Monument of Ireland so if you're interested in medieval and ancient history then this is a great place to visit.
ST JOHN'S Catholic CHURCH
The main church in Tralee, Ireland is St. John's Catholic Church. It's a 19th-century neo-Gothic church with a huge tower and stained glass windows.
One of the most unique features of this church is the pair of angel statues holding bowls at the end of the aisle and there are lots of delicate mosaics and other artworks to admire too.
This is an active church, so be mindful of services and celebrations (weddings, baptisms, etc.) before you walk in the door.
BALLYSEEDY WOOD
Discover one of the Ireland National Forest sites by checking out Ballyseedy Wood. It's so close to Tralee, you could walk right out of town and into a thick, lush forest.
Not only are there safe, paved paths throughout this forest, but you'll also find the ruins of houses, wooden sculptures, wildflowers, and a narrow section of the River Lee.
DIG TRALEE
Something pretty exciting is happening in town right now and that's the excavation of Tralee.
Every summer, there is a major archaeological dig at Knockanacuig. It's the site of a prehistoric and ancient monument, and what's even better is– they're open to volunteers!
If you're planning to visit Tralee in the summer months, you can apply to work for as little as three days. This is one of the best experiences for history buffs and outdoor lovers, and could be the highlight of your entire trip to Ireland.
DINGLE WAY
Do you love hiking and have eight to nine days to spare in your itinerary? Consider tackling the Dingle Way. It's one of 30 long-distance walking trails in Ireland and it covers 111 miles/179 km along the coastline of the Dingle Peninsula, starting and finishing in Tralee.
Read our complete guide to things to do in Dingle.
GREAT THINGS TO DO NEAR TRALEE, IRELAND
There are lots of things to do in Tralee, but it's also a great base for exploring other cool activities in the area.
BANNA STRAND
Just a 15-minute drive west of Tralee, Banna Strand is a Blue Flag Beach which means it meets incredibly high environmental standards. It's a huge 7-mile-long beach with shallow waters perfect for swimming when it's calm and surfing when it's not.
Banna Beach is surrounded by sand dunes and mountains which make it just one of the most beautiful and wild beaches in Ireland. The best time to visit is during low tide so you can stroll along the beach.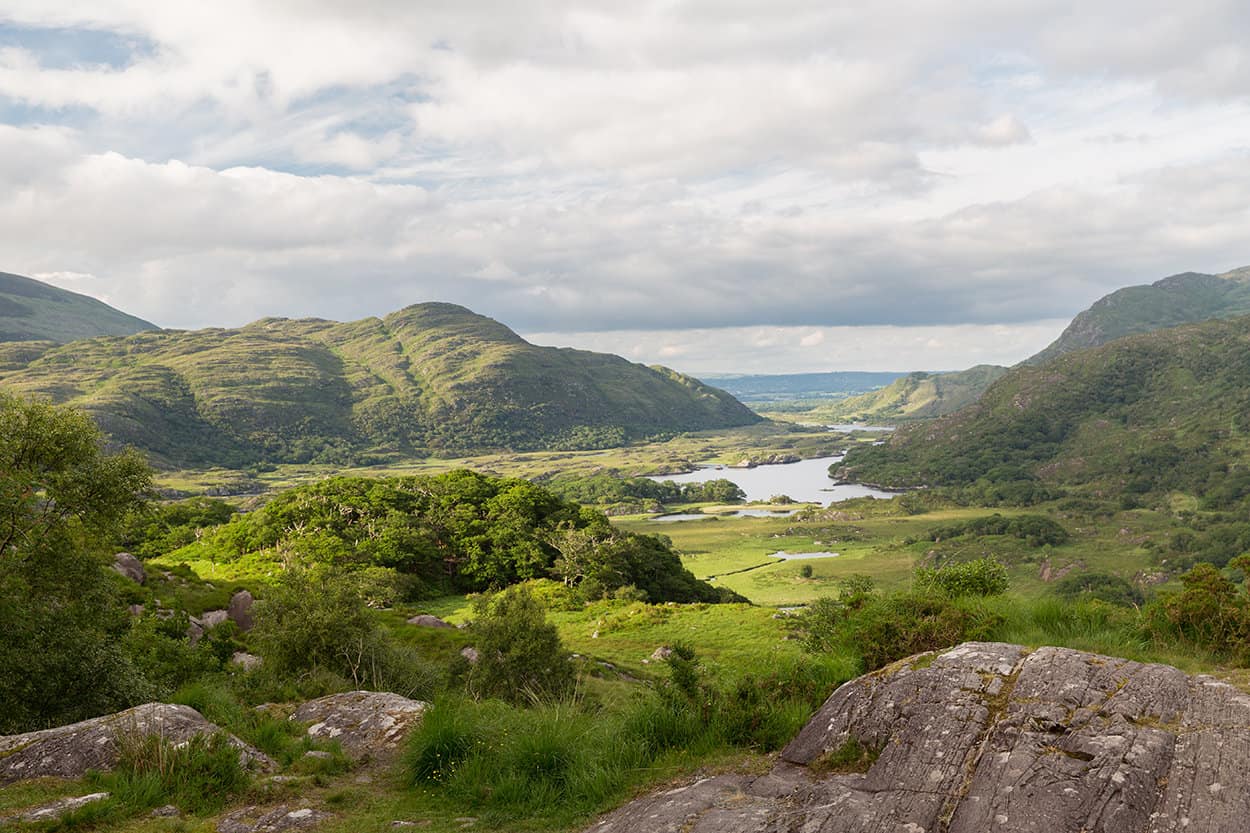 KILLARNEY NATIONAL PARK
One of the gems of County Kerry is Killarney National Park, just a 30-minute drive south of Tralee on the Ring of Kerry road trip route.
Some of the highlights of Ireland's first national park include the Conor Pass, Ross Castle, Muckross House and Abbey, and Torc Waterfall. Not to mention all the stunning mountains and hiking trails too.
Read our quick guide to Killarney National Park.
CRAG CAVE
One of the best family attractions near Tralee is Crag Cave which is roughly 20 minutes east by car. You can follow a guide deep inside this 350-meter limestone cave via a walkway so you don't have to worry about scrambling or squeezing through tight spaces.
FENIT LIGHTHOUSE
There are approximately 200 lighthouses left on Ireland's coastlines, but Fenit Lighthouse must be one of the most unique, if not the most inaccessible.
This 19th-century structure sits on its own tiny island just off the mainland. It's best witnessed from Fenit Harbor, which is around 18 minutes west of Tralee.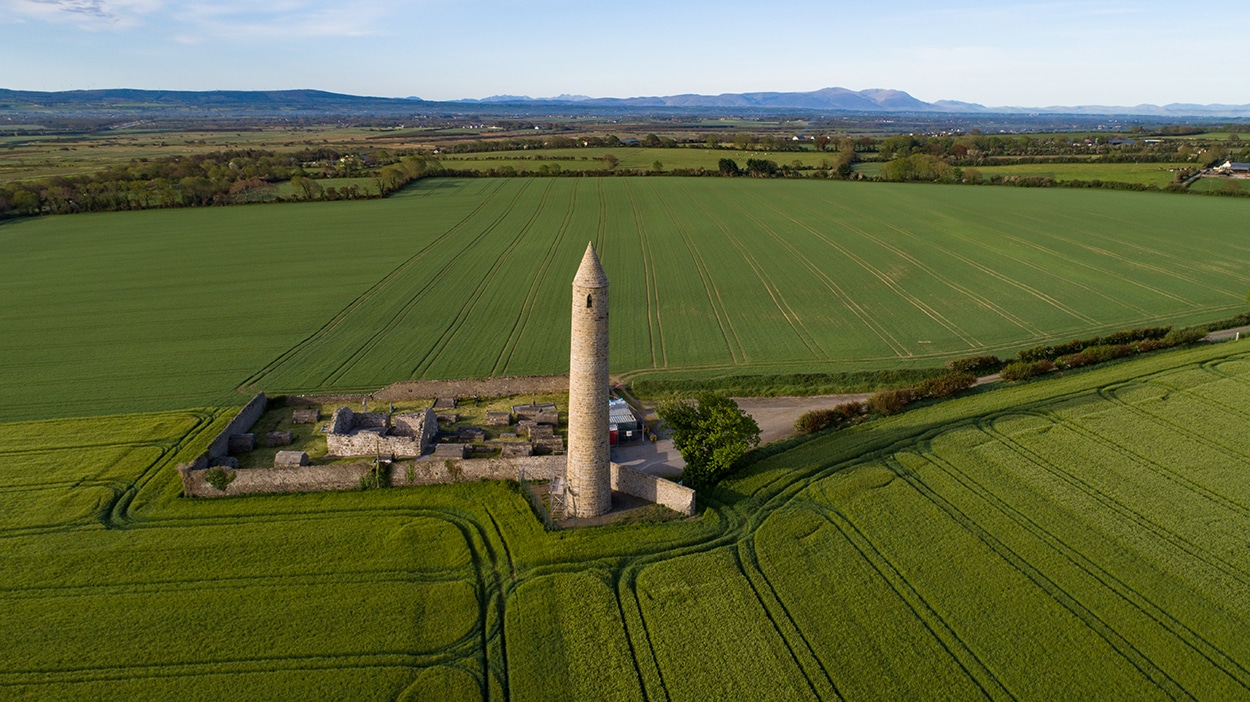 RATTOO ROUND TOWER
Drive 25 minutes north of Tralee and you'll uncover the Rattoo Round Tower. This medieval chapel tower dates back to the 12th century and it's in remarkably great condition.
For obvious reasons, it's not safe to climb, but this early Christian structure will make a great stop on a road trip.
GARDEN OF THE SENSES
One of the highlights of the Ring of Kerry is the Garden of the Senses, a 90-minute drive south of Tralee. It's a sensory outdoor garden for young kids featuring lots of smaller sections with waterfalls, checkerboards, hummingbirds, butterflies, and even an edible garden to awaken all five senses.
There is a much smaller sensory garden in Tralee behind St. John's Catholic Church in the Park of Tralee.
ANNUAL EVENTS IN TRALEE, IRELAND
More than 100,000 people visit Tralee for the Rose of Tralee International Festival, but there are plenty of other annual events to attend in Tralee year-round. Here are some you should check out if you're in the area:
St Patrick's Day (March 17th)
Easter Celebrations (March – April)
Kerry Camino Walk (April – May)
Tralee Food Festival (April – May)
Rose of Tralee Festival (August)
Kerry Model Railway Festival (August)
National Circus Festival (November)
Christmas Celebrations (December)
FAQ Tralee Ireland
What is Tralee famous for?
The Rose of Tralee Festival
This internationally renowned event is a celebration of Irish culture, music, and community.
The festival includes the selection of the Rose of Tralee, a woman of Irish descent who serves as an ambassador for Ireland.
Kerry County Museum
This museum offers a fascinating journey through the history and heritage of County Kerry. It showcases archaeological treasures, medieval artifacts, and more.
Blennerville Windmill
The largest working windmill in Ireland, Blennerville Windmill offers insight into Ireland's agricultural past. Visitors can explore the mill and its surroundings while enjoying scenic views.
Dingle Peninsula
While not located within Tralee itself, the Dingle Peninsula is a short drive away and is famous for its stunning coastal landscapes, charming villages, and rich Gaelic culture.
Find the best things to do in Dingle Ireland and Dingle restaurants you don't want to miss.
What are the best places to visit in Tralee?
Tralee Town Park
This park is a peaceful oasis in the heart of the town. It features beautiful gardens, walking paths, a rose garden, a sensory garden, and a playground for children.
Aqua Dome
A family-friendly water park with indoor and outdoor pools, slides, and relaxation areas.
Banna Beach
A scenic sandy beach just a short drive from Tralee, perfect for swimming, walking, and taking in the fresh sea air.
Siamsa Tíre
Ireland's National Folk Theatre, where you can experience traditional Irish music, dance, and theater performances.
What is the Rose of Tralee Festival?
The Rose of Tralee Festival is an annual international event that celebrates Irish culture and heritage. It includes a beauty pageant where women of Irish descent from around the world participate.
The festival's highlight is the selection of the Rose of Tralee, who becomes an ambassador for Ireland during her reign. The event also features parades, concerts, street entertainment, and more.
When is the best time to visit Tralee?
The best time to visit Tralee is during the summer months (June to August) when the weather is mild and most attractions are open.
The Rose of Tralee Festival takes place in August and is a major draw for visitors.
However, if you prefer fewer crowds and lower prices, consider visiting during the shoulder seasons of spring (April to May) and autumn (September to October).
How can I get to Tralee?
Tralee is well-connected by road and rail. The nearest major airport is Kerry Airport (approximately 20 km away), which offers flights to and from Dublin and other destinations.
You can also take a train to Tralee Railway Station, which is part of the Irish Rail network.
Honestly, Shannon Airport or Dublin Airport will get you more direct flights and cheaper flights to Ireland.
Are there accommodation options in Tralee?
Yes, Tralee offers a range of accommodation options, including hotels, bed and breakfasts, guesthouses, and self-catering apartments. It's a good idea to book your accommodations in advance, especially during peak tourist seasons.
What local foods should I try in Tralee?
Irish Stew: A hearty stew made with lamb, potatoes, carrots, and onions.
Boxty: A type of potato pancake that can be served in various ways, both sweet and savory.
Seafood: Given Tralee's proximity to the coast, you'll find fresh seafood offerings like fish and chips or seafood chowder.
Soda Bread: A delicious Irish bread made with baking soda instead of yeast.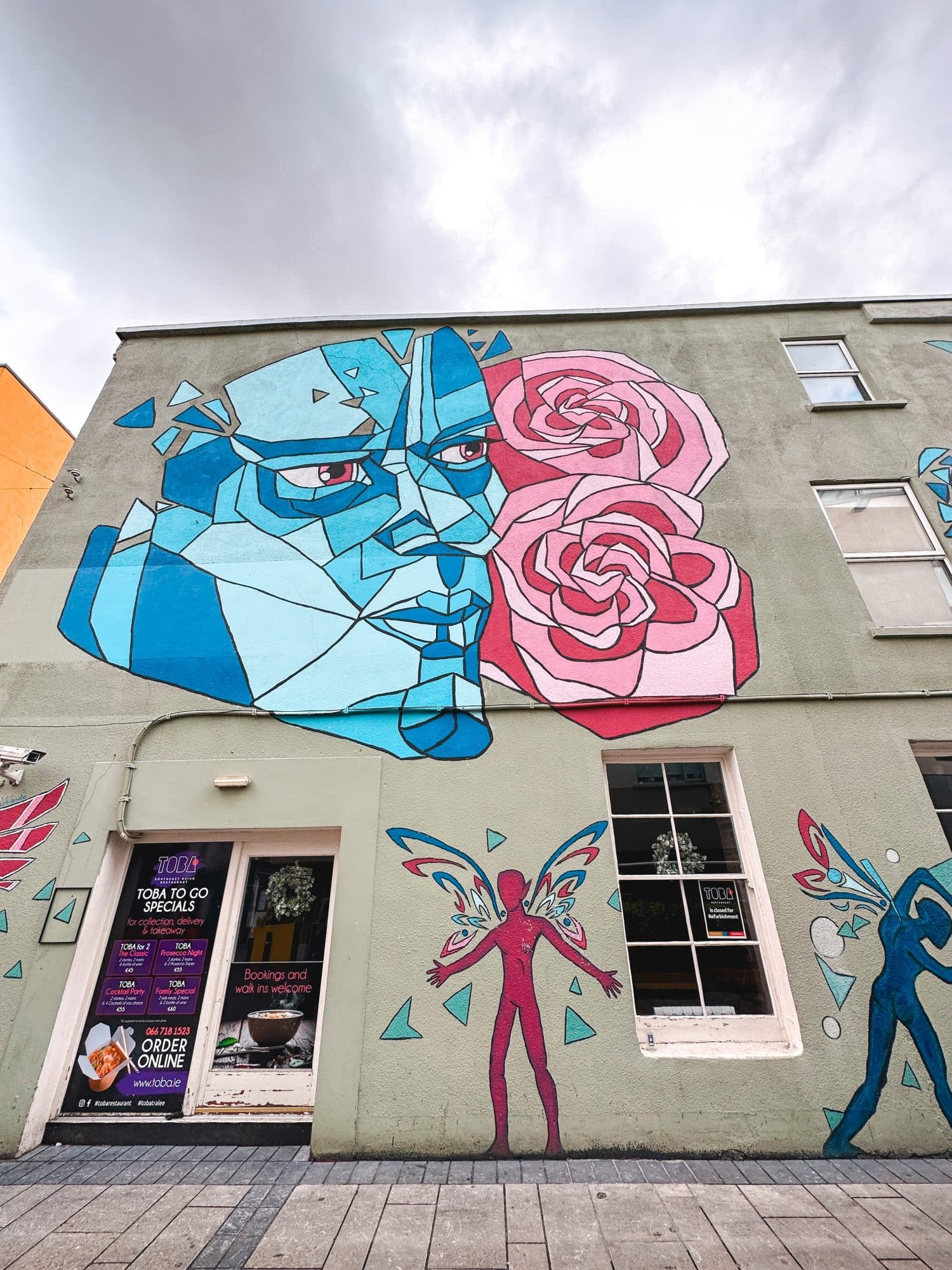 Are there outdoor activities in Tralee?
Absolutely! Tralee's natural beauty lends itself to various outdoor activities, including:
Hiking in Tralee
The nearby Slieve Mish Mountains and the Dingle Peninsula offer picturesque hiking trails with stunning views.
Cycling in Tralee
There are cycling routes around Tralee, including the Great Southern Trail that takes you through beautiful countryside.
Golf in Tralee
Tralee Golf Club is a renowned links course designed by Arnold Palmer, offering a challenging round of golf amid breathtaking scenery. Seriously, I met a golfer on my last flight back who said Ireland has the best courses in all of Europe, so he must know.
Is Tralee a family-friendly destination?
Yes, Tralee is very family-friendly. With attractions like the Aqua Dome, Tralee Town Park, and nearby beaches, there are plenty of activities for families to enjoy together.
The town's proximity to other County Kerry attractions makes it the perfect place to base yourselves for an Ireland family vacation.
What cultural experiences can I have in Tralee?
Siamsa Tíre: Siamsa Tíre is the National Folk Theatre of Ireland, offering authentic Irish music, dance, and theater performances.
Traditional Music Sessions: Look out for pubs and venues hosting traditional Irish music sessions, where you can enjoy live music played by talented local musicians. Some may even have sessions that visiting musicians can pop into… as long as you brought your instrument.
Kerry County Museum: Explore the history and culture of County Kerry through exhibits and artifacts at this informative museum.
Can I explore other nearby attractions?
Yes, Tralee's central location in County Kerry makes it an excellent base for exploring nearby attractions, such as:
Dingle Peninsula: Known for its rugged coastline, charming towns, and archaeological sites.
Killarney: A popular tourist destination with stunning lakes, mountains, and the Killarney National Park.
Ring of Kerry: A scenic drive that takes you through picturesque villages, coastal cliffs, and beautiful landscapes.
Adare Ireland: Pop into this cute town with traditional thatch-roof cottages, cute boutique shops and historic sites.
Is there public transportation in Tralee?
Yes, Tralee has a local bus service that connects various parts of the town. Irish Rail also operates train services connecting Tralee to other major cities and towns in Ireland.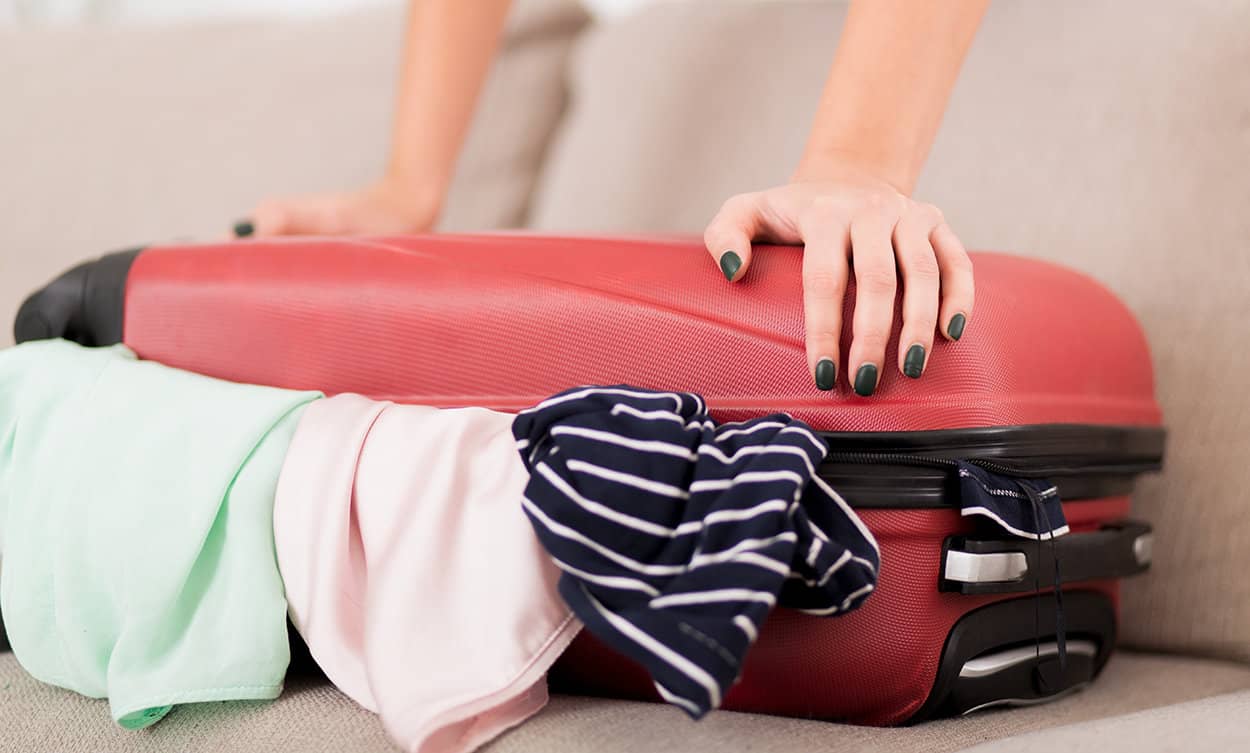 What should I pack for my trip to Tralee?
Pack according to the season of your visit to Ireland. Essentials include comfortable walking shoes, rain gear (as the weather can be unpredictable), layers for varying temperatures, and any necessary travel documents.
Grab our Ireland Packing Guide for our full list of essentials, the best waterproof hiking shoes and more.
Is the Tralee area safe for tourists?
Yes, Tralee is generally considered a safe destination for tourists. We felt just fine wandering around. As with any travel, exercise basic caution, be mindful of your belongings, and follow local guidelines.
Are credit cards widely accepted?
Yes, credit cards are widely accepted in most shops and restaurants in Tralee. However, it's a good idea to carry some cash for smaller shops or more remote areas. Remember, Ireland is on the EURO, so your home currency might not work.
Can I use my mobile phone in Tralee?
Yes, most mobile networks have coverage in Tralee, and you can use your phone for calls, texts, and data.
Check with your provider about international roaming rates before your trip. Do NOT turn on your cellular service abroad until you know how much it will cost to use your home plan abroad.
How can I learn more about Tralee's history?
The Kerry County Museum in Tralee is an excellent resource for delving into the history of the town and the wider county. It offers interactive exhibits, artifacts, and insights into the region's rich heritage.
Can I visit Tralee on a day trip?
If you have limited time, you can still enjoy a taste of Tralee's culture, history, and beauty. We love stopping in for lunch and a little wander whenever we visit Ireland, driving from Dingle to Doolin.
Are there any festivals in Tralee throughout the year?
Apart from the Rose of Tralee Festival in August, Tralee hosts various other events and festivals, such as the Tralee Food Festival and the Tralee Festival of Science.
Check the local events calendar to see what's happening during your visit.
How can I find more information about Tralee?
For up-to-date information about Tralee, including events, accommodations, and attractions, you can visit the official website of Tralee Tourism HERE or contact local visitor centers for assistance.
Love it? Pin it for Later!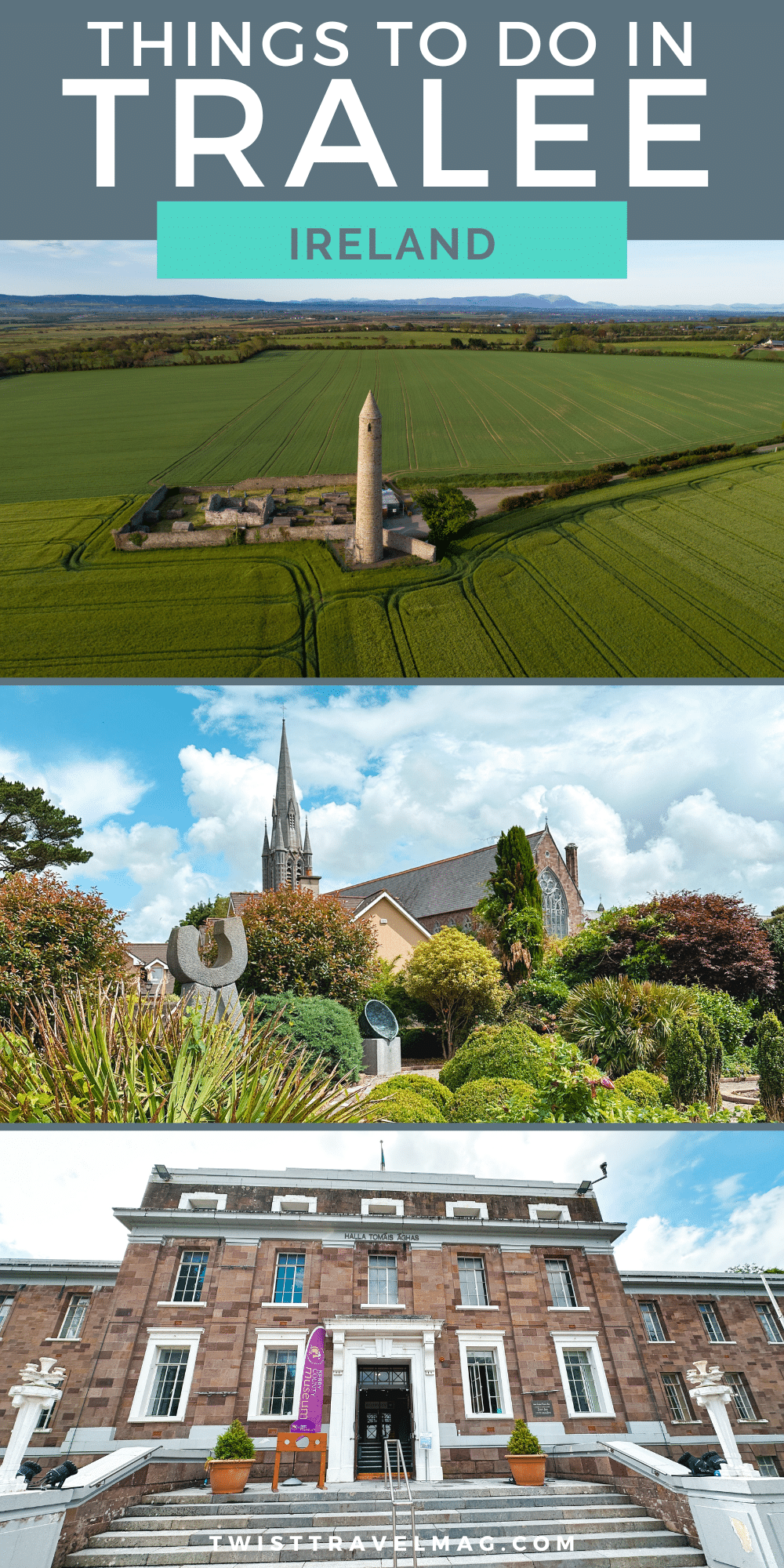 Ready to plan your Ireland trip? Read This First!
Ireland Trip Tips
Things to do in Ireland
Ireland National Park Guides
Our Favorite Places to Visit in Ireland