Cruise travel is an easy way for travelers to see a bunch of places without having to unpack and repack every day. It's a simple way to see a lot, and can give parents a break from their kids if there is a great kid's club on board. However, there are a few things you should and should not do while on board, including being kind (so easy to do!), having patience, packing wisely and going easy on that dessert buffet. It doesn't take much to have an amazing trip, just use your common sense and keep a smile on your face when hiccups happen.
Do smile and say thank you. Although you paid to be on your cruise, the people who make your trip possible work very hard to help you have the best vacation possible, and are often times not paid the quality wage you assume they are being paid.
Don't be rude to the staff. More times than I can count I have seen travelers dismiss the wait staff, crew and those serving them. Many times the cruise staff comes from other countries, like India or the Philippines, where labor is cheaper. These people do speak English, but sometimes you both have to slow down to fully understand each other. Have patience. Be kind, and use this opportunity to learn about each other's cultures, not get frustrated and be rude in return.
Do wear sunscreen. No matter the cruise, if you go on deck you need to wear sunscreen. The glare off the water and nonstop sun exposure can damage your skin quicker than you think.
Don't overdo it on desserts. It is very easy to over eat on a cruise, especially if the food is good. Dessert (and dinner rolls) are a very easy way to cut back on your calories. Ask if there is any fresh fruit available if you need a sweet treat, or pack a small bar of dark chocolate to nibble on throughout your trip.
Do get a balcony. It's tempting to save a few hundred dollars by booking an interior room or a room with a window. If your budget can stretch a bit, snag that balcony room, or better yet, ask if there are any upgrades available when you check in at reception. A balcony can make you feel like you have double the space in your room, and is a nice quiet retreat from everything else happening on the ship.
Don't drink too much. And don't drink on the first night of your cruise. And don't drink on rough nights at sea. If you are already sea sick, and you drink in excess, you definitely won't feel good that night as you try to sleep, or the next morning. Moderation is your friend. If you need to drink in excess, do so when you are in port.
Do hit the gym. Most cruise ships have a gym. Take advantage of the treadmills, bikes, free weights and any classes being offered, especially on the days you are at sea. You sit more than you think when you are on a cruise, and that inactivity can lead to fast weight gain, especially when your meals are all-you-can-eat. This is also the time to try a new activity, like yoga, for free or a deep discounted price.
Don't skip out on excursions. You go on a cruise for a reason. You wanted to see the world, not just the ocean that surrounds you while you are at sea. Go past the port, grab a taxi and go see the sights. Many taxi drivers will take you on a tour (negotiate your fee before you get in the cab). If you feel safer booking excursions through the cruise ship, do it! If you feel more adventurous, do some research ahead of time to find activities and beaches you will enjoy, and book with vendors outside of the cruise ship. As long as you do your research you should be good to go.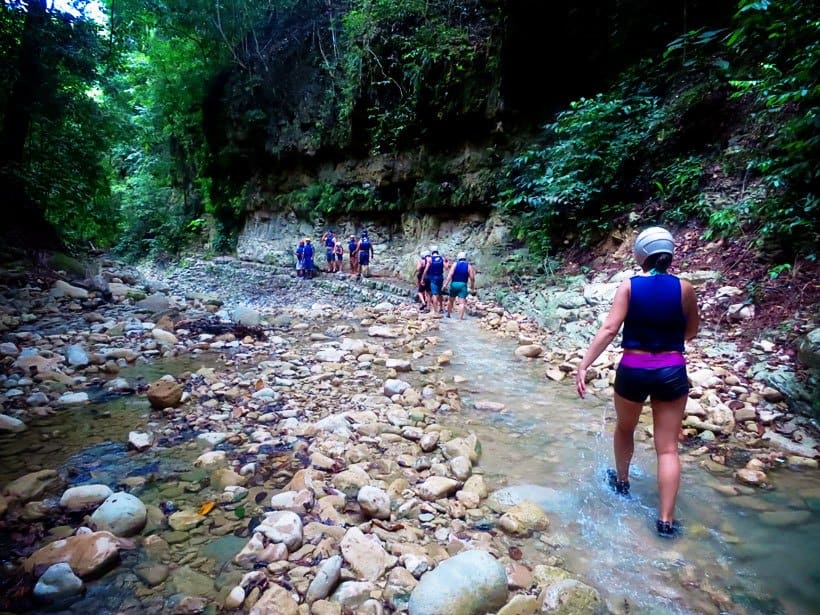 Do tip the staff. No matter how much you paid for your cruise, tip the staff. Many are paid below minimum wage, and depend on your tips to pay their bills and send money home to their families.
Don't forget your snacks and water bottle. Yes, the ship will feed you nonstop, but not all cruise ship food is created equal, and the cruise ship shop can be pricey, when all you want are a few M&Ms. Pack your water bottle too so you stay hydrated on the ship and have a vessel to hold your water at night next to your bed.